Cellphones and subsequently apps have become a substantial part of our life. Almost everyone has a smartphone and the apps that come along with it.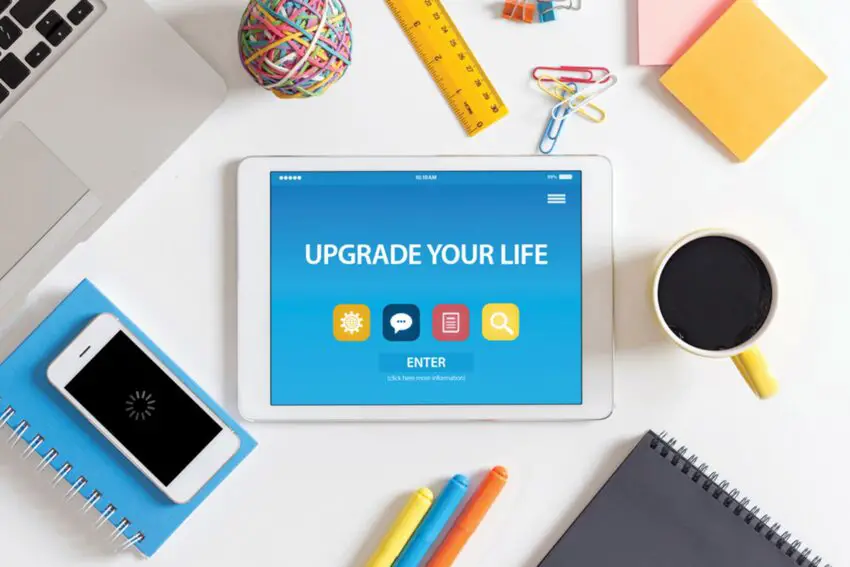 Our world has gotten used to using apps to communicate and keep in touch with people who live far away via social networking. Many of us even use apps to send, receive, and manage our money.
So, why aren't we using apps to improve your life? Here are five ways you can use apps to enhance your life. 
1.  Tracking Your Health
There are a plethora of applications that help you keep track of your health. From activity apps that tell you how long you've walked to dieting apps and exercise apps, you can stay on top of your health (usually for free) in various ways.
Plus, if you have a medical issue, some apps even take an EKG to show your doctor how your heart responds daily.
While apps are only a tool to help your doctor treat you and do not take the place of visits, they can help bring peace of mind to those concerned about their health.
2.  Buying a Car
When you used to buy a car, it was always a wits game that favored the salesperson. However, app technology has completely redefined what it means to search for a vehicle. If you use a virtual showroom app, you can pick the car you want and all the different features, including color, all from your phone or tablet.
Once you have given the app all the information, you can enter into a virtual showroom, see the car, and interact with it via virtual reality and augmented reality. This opportunity gives you complete control.
There is no pressure and no time limit. It is just you and your dream car.
3.  Staying Organized
Throughout the last year, there is a major influx of people working from home. Overnight, people's lives changed from going to an office and following a structured day to working from home and needing to figure almost everything out by themselves.
Fortunately, there are plenty of apps to help you stay organized. Whether you are managing a team, just managing your tasks for the day, or a little bit of everything, several apps are dedicated to helping you stay organized.
4.  Exercise Your Brain
The more scientists find out about the human brain, the more they associate it with a muscle that needs to stay challenged and exercised to keep sharp. While Luminosity Mobile is one of the most popular free brain exercising apps, plenty of applications help in this area.
All you need to do is find the app that you like the best and give your brain a good workout.
5.  Learn New Skills
Technology offers us the tools to learn almost any new skill from the comfort of our homes. However, apps like SkillShare allow you to learn new skills on the go. 
Whether you are interested in trying a new hobby or looking to advance your career, teaching apps are the perfect way to help improve your life.
Apps can help improve your life in many ways. Every day new applications are being introduced that helps improve your health and well-being. So, start using one or more of these apps to enhance your life today.