Priscilla Denise Levertov was an American poet. She was a recipient of the Lannan Literary Award for Poetry.
If you're searching for famous poems ever that perfectly capture what you'd like to say or just want to feel inspired yourself, browse through an amazing collection of greatest Javed Akhtar poems, best known David Wagoner poems and most known Nicanor Parra poems.
Famous Denise Levertov Poems
Song For Ishtar
The moon is a sow
and grunts in my throat
Her great shining shines through me
so the mud of my hollow gleams
and breaks in silver bubbles
She is a sow
and I a pig and a poet
When she opens her white
lips to devour me I bite back
and laughter rocks the moon
Self-Love: The Journey to Embrace Your Essence, Discover Intrinsic Worth, and Build Authentic Self-Esteem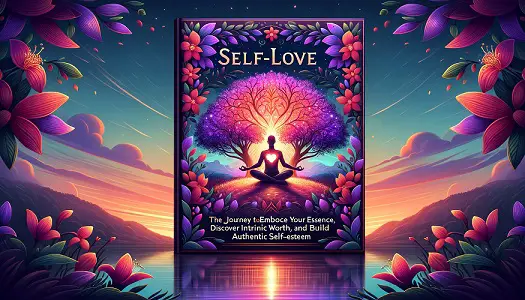 Your journey to self-discovery and enriched relationships starts here. Begin a Life-Changing Journey with this eBook to embrace your true worth and see how it reshapes every aspect of your life, from personal growth to enriching your relationships.
Get Your Copy on Amazon and Start Transforming Today!
In the black of desire
we rock and grunt, grunt and
shine
News Report, September 1991
U.S. BURIED IRAQI SOLDIERS ALIVE IN GULF WAR
'What you saw was a
bunch of trenches with
arms sticking out.'
'Plows mounted on
tanks. Combat
earthmovers.'
'Defiant.'
'Buried.'
'Carefully planned and
rehearsed.'
'When we
went through there wasn't
anybody left.'
'Awarded
Silver Star.'
'Reporters
banned.'
'Not a single
American killed.'
'Bodycount
impossible.'
'For all I know,
thousands, said
Colonel Moreno.'
'What you
saw was a bunch of
buried trenches
with people's
arms and things
sticking out.'
'Secretary Cheney
made no mention.'
'Every single American
was inside
the juggernaut
impervious
to small-arms
fire.' 'I know
burying people
like that sounds
pretty nasty, said
Colonel Maggart,
But . . . .'
'His force buried
about six hundred
and fifty
in a thinner line
of trenches.'
'People's arms
sticking out.'
'Every American
inside.'
'The juggernaut.'
'I'm not
going to sacrifice
the lives
of my soldiers,
Moreno said, it's not
cost-effective.'
'The tactic was designed
to terrorize,
Lieutenant Colonel Hawkins
said, who helped
devise it.'
'Schwartzkopf's staff
privately
estimated fifty to seventy
thousand killed
in the trenches.'
'Private Joe Queen was
awarded
a Bronze Star for burying
trenches with his
earthmover.'
'Inside
the juggernaut.'
'Impervious.'
'A lot of the guys
were scared, he said,
but I
enjoyed it.'
'A bunch of
trenches. People's
arms and things
sticking out.'
'Cost-effective.'
The Sage
The cat is eating the roses:
that's the way he is.
Don't stop him, don't stop
the world going round,
that's the way things are.
The third of May
was misty; fourth of May
who knows. Sweep
the rose-meat up, throw the bits
out in the rain.
He never eats
every crumb, says
the hearts are bitter.
That's the way he is, he knows
the world and the weather.
The 90th Year
High in the jacaranda shines the gilded thread
of a small bird's curlicue of song-too high
for her to see or hear.
I've learned
not to say, these last years,
'O, look!-O, listen, Mother!'
as I used to.
(It was she
who taught me to look;
to name the flowers when I was still close to the ground,
my face level with theirs;
or to watch the sublime metamorphoses
unfold and unfold
over the walled back gardens of our street…
It had not been given her
to know the flesh as good in itself,
as the flesh of a fruit is good. To her
the human body has been a husk,
a shell in which souls were prisoned.
Yet, from within it, with how much gazing
her life has paid tribute to the world's body!
How tears of pleasure
would choke her, when a perfect voice,
deep or high, clove to its note unfaltering!
She has swept the crackling seedpods,
the litter of mauve blossoms, off the cement path,
tipped them into the rubbish bucket.
She's made her bed, washed up the breakfast dishes,
wiped the hotplate. I've taken the butter and milkjug
back to the fridge next door-but it's not my place,
visiting here, to usurp the tasks
that weave the day's pattern.
Now she is leaning forward in her chair,
by the lamp lit in the daylight,
rereading War and Peace.
When I look up
from her wellworn copy of The Divine Milieu,
which she wants me to read, I see her hand
loose on the black stem of the magnifying glass,
she is dozing.
'I am so tired,' she has written me, 'of appreciating
the gift of life.'
The Breathing
An absolute
patience.
Trees stand
up to their knees in
fog. The fog
slowly flows
uphill.
White
cobwebs, the grass
leaning where deer
have looked for apples.
The woods
from brook to where
the top of the hill looks
over the fog, send up
not one bird.
So absolute, it is
no other than
happiness itself, a breathing
too quiet to hear.
Settling
I was welcomed here—clear gold
of late summer, of opening autumn,
the dawn eagle sunning himself on the highest tree,
the mountain revealing herself unclouded, her snow
tinted apricot as she looked west,
Tolerant, in her steadfastness, of the restless sun
forever rising and setting.
Now I am given
a taste of the grey foretold by all and sundry,
a grey both heavy and chill. I've boasted I would not care,
I'm London-born. And I won't. I'll dig in,
into my days, having come here to live, not to visit.
Grey is the price
of neighboring with eagles, of knowing
a mountain's vast presence, seen or unseen.
The Thread
Something is very gently,
invisibly, silently,
pulling at me-a thread
or net of threads
finer than cobweb and as
elastic. I haven't tried
the strength of it. No barbed hook
pierced and tore me. Was it
not long ago this thread
began to draw me? Or
way back? Was I
born with its knot about my
neck, a bridle? Not fear
but a stirring
of wonder makes me
catch my breath when I feel
the tug of it when I thought
it had loosened itself and gone.
The Avowal
As swimmers dare
to lie face to the sky
and water bears them,
as hawks rest upon air
and air sustains them,
so would I learn to attain
freefall, and float
into Creator Spirit's deep embrace,
knowing no effort earns
that all-surrounding grace.
The Sea's Wash In The Hollow Of The Heart…
Turn from that road's beguiling ease; return
to your hunger's turret. Enter, climb the stair
chill with disuse, where the croaking toad of time
regards from shimmering eyes your slow ascent
and the drip, drip, of darkness glimmers on the stone
to show you how your longing waits alone.
What alchemy shines from under that shut door,
spinning out gold from the hollow of the heart?
Enter the turret of your love, and lie
close in the arms of the sea; let in new suns
that beat and echo in the mind like sounds
risen from sunken cities lost to fear;
let in the light that answers your desire
awakening at midnight with the fire,
until its magic burns the wavering sea
and flames carress the windows of your tower.
The Dog Of Art
That dog with daisies for eyes
who flashes forth
flame of his very self at every bark
is the Dog of Art.
Worked in wool, his blind eyes
look inward to caverns and jewels
which they see perfectly,
and his voice
measures forth the treasure
in music sharp and loud,
sharp and bright,
bright flaming barks,
and growling smoky soft, the Dog
of Art turns to the world
the quietness of his eyes.
Goodbye To Tolerance
Genial poets, pink-faced
earnest wits—
you have given the world
some choice morsels,
gobbets of language presented
as one presents T-bone steak
and Cherries Jubilee.
Goodbye, goodbye,
I don't care
if I never taste your fine food again,
neutral fellows, seers of every side.
Tolerance, what crimes
are committed in your name.
And you, good women, bakers of nicest bread,
blood donors. Your crumbs
choke me, I would not want
a drop of your blood in me, it is pumped
by weak hearts, perfect pulses that never
falter: irresponsive
to nightmare reality.
Self-Love: The Journey to Embrace Your Essence, Discover Intrinsic Worth, and Build Authentic Self-Esteem
Unlock Your Full Potential with Self-Love! Dive into this e-book and learn how to cultivate a deep, nurturing love for yourself that radiates outwards, improving your connections with others and bringing joy and fulfillment to your life.
Find Your Path to Self-Love on Amazon Today!
It is my brothers, my sisters,
whose blood spurts out and stops
forever
because you choose to believe it is not your business.
Goodbye, goodbye,
your poems
shut their little mouths,
your loaves grow moldy,
a gulf has split
the ground between us,
and you won't wave, you're looking
another way.
We shan't meet again—
unless you leap it, leaving
behind you the cherished
worms of your dispassion,
your pallid ironies,
your jovial, murderous,
wry-humored balanced judgment,
leap over, un-
balanced? … then
how our fanatic tears
would flow and mingle
for joy …
On A Theme By Thomas Merton
"Adam, where are you?"
; God's hands
palpate darkness, the void
that is Adam's inattention,
his confused attention to everything,
impassioned by multiplicity, his despair.
Multiplicity, his despair;
& nbsp; God's hands
enacting blindness. Like a child
at a barbaric fairgrounds —
noise, lights, the violent odors —
Adam fragments himself. The whirling rides!
Fragmented Adam stares.
&n bsp; God's hands
unseen, the whirling rides
dazzle, the lights blind him. Fragmented,
he is not present to himself. God
suffers the void that is his absence.
Sojourns In The Parallel World
We live our lives of human passions,
cruelties, dreams, concepts,
crimes and the exercise of virtue
in and beside a world devoid
of our preoccupations, free
from apprehension–though affected,
certainly, by our actions. A world
parallel to our own though overlapping.
We call it "Nature"; only reluctantly
admitting ourselves to be "Nature" too.
Whenever we lose track of our own obsessions,
our self-concerns, because we drift for a minute,
an hour even, of pure (almost pure)
response to that insouciant life:
cloud, bird, fox, the flow of light, the dancing
pilgrimage of water, vast stillness
of spellbound ephemerae on a lit windowpane,
animal voices, mineral hum, wind
conversing with rain, ocean with rock, stuttering
of fire to coal–then something tethered
in us, hobbled like a donkey on its patch
of gnawed grass and thistles, breaks free.
No one discovers
just where we've been, when we're caught up again
into our own sphere (where we must
return, indeed, to evolve our destinies)
–but we have changed, a little.
The Great Black Heron
Since I stroll in the woods more often
than on this frequented path, it's usually
trees I observe; but among fellow humans
what I like best is to see an old woman
fishing alone at the end of a jetty,
hours on end, plainly content.
The Russians mushroom-hunting after a rain
trail after themselves a world of red sarafans,
nightingales, samovars, stoves to sleep on
(though without doubt those are not
what they can remember). Vietnamese families
fishing or simply sitting as close as they can
to the water, make me recall that lake in Hanoi
in the amber light, our first, jet-lagged evening,
peace in the war we had come to witness.
This woman engaged in her pleasure evokes
an entire culture, tenacious field-flower
growing itself among the rows of cotton
in red-earth country, under the feet
of mules and masters. I see her
a barefoot child by a muddy river
learning her skill with the pole. What battles
has she survived, what labors?
She's gathered up all the time in the world
–nothing else–and waits for scanty trophies,
complete in herself as a heron.
Triple Feature
Innocent decision: to enjoy.
And the pathos
of hopefulness, of his solicitude:
–he in mended serape,
she having plaited carefully
magenta ribbons into her hair,
the baby a round half-hidden shape
slung in her rebozo, and the young son steadfastly
gripping a fold of her skirt,
pale and severe under a handed-down sombrero —
all regarding
the stills with full attention, preparing
to pay ad go in–
to worlds of shadow-violence, half-
familiar, warm with popcorn, icy
with strange motives, barbarous splendors!
In California: Morning, Evening, Late January
Pale, then enkindled,
light
advancing,
emblazoning
summits of palm and pine,
the dew
lingering,
scripture of
scintillas.
Soon the roar
of mowers
cropping the already short
grass of lawns,
men with long-nozzled
cylinders of pesticide
poking at weeds,
at moss in cracks of cement,
and louder roar
of helicopters off to spray
vineyards where braceros try
to hold their breath,
and in the distance, bulldozers, excavators,
babel of destructive construction.
Banded by deep
oakshadow, airy
shadow of eucalyptus,
miner's lettuce,
tender, untasted,
and other grass, unmown,
luxuriant,
no green more brilliant.
Self-Love: The Journey to Embrace Your Essence, Discover Intrinsic Worth, and Build Authentic Self-Esteem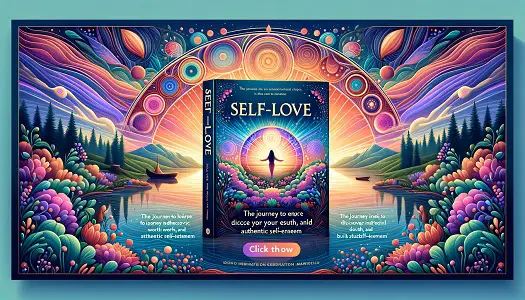 Elevate Your Relationships by Starting Within! Learn how a journey of self-love can lead to more meaningful, authentic connections. This e-book is your guide to developing a compassionate and fulfilling relationship with yourself.
Embark on Your Journey of Self-Love - Available on Amazon Now!
Fragile paradise.
. . . .
At day's end the whole sky,
vast, unstinting, flooded with transparent
mauve,
tint of wisteria,
cloudless
over the malls, the industrial parks,
the homes with the lights going on,
the homeless arranging their bundles.
. . . .
Who can utter
the poignance of all that is constantly
threatened, invaded, expended
and constantly
nevertheless
persists in beauty,
tranquil as this young moon
just risen and slowly
drinking light
from the vanished sun.
Who can utter
the praise of such generosity
or the shame?
February Evening In New York
As the stores close, a winter light
opens air to iris blue,
glint of frost through the smoke
grains of mica, salt of the sidewalk.
As the buildings close, released autonomous
feet pattern the streets
in hurry and stroll; balloon heads
drift and dive above them; the bodies
aren't really there.
As the lights brighten, as the sky darkens,
a woman with crooked heels says to another woman
while they step along at a fair pace,
'You know, I'm telling you, what I love best
is life. I love life! Even if I ever get
to be old and wheezy—or limp! You know?
Limping along?—I'd still … ' Out of hearing.
To the multiple disordered tones
of gears changing, a dance
to the compass points, out, four-way river.
Prospect of sky
wedged into avenues, left at the ends of streets,
west sky, east sky: more life tonight! A range
of open time at winter's outskirts.
Eros
he flowerlike
animal perfume
in the god's curly
hair —
don't assume
that like a flower
his attributes
are there to tempt
you or
direct the moth's
hunger —
simply he is
the temple of himself,
hair and hide
a sacrifice of blood and flowers
on his altar
if any worshipper
kneel or not.
Prisoners
Though the road turn at last
to death's ordinary door,
and we knock there, ready
to enter and it opens
easily for us,
yet
all the long journey
we shall have gone in chains,
fed on knowledge-apples
acrid and riddled with grubs.
We taste other food that life,
like a charitable farm-girl,
holds out to us as we pass—
but our mouths are puckered,
a taint of ash on the tongue.
It's not joy that we've lost—
wildfire, it flares
in dark or shine as it will.
What's gone
is common happiness,
plain bread we could eat
with the old apple of knowledge.
That old one—it griped us sometimes,
but it was firm, tart,
sometimes delectable …
The ashen apple of these days
grew from poisoned soil. We are prisoners
and must eat
our ration. All the long road
in chains, even if, after all,
we come to
death's ordinary door, with time
smiling its ordinary
long-ago smile.
The Springtime 
The red eyes of rabbits
aren't sad. No one passes
the sad golden village in a barge
any more. The sunset
will leave it alone. If the
curtains hang askew
it is no one's fault.
Around and around and around
everywhere the same sound
of wheels going, and things
growing older, growing
silent. If the dogs
bark to each other
all night, and their eyes
flash red, that's
nobody's business. They have
a great space of dark to
bark across. The rabbits
will bare their teeth at
the spring moon.
Partial Resemblance
A doll's hair concealing
an eggshell skull delicately
throbbing, within which
maggots in voluptuous unrest
jostle and shrug. Oh, Eileen, my
big doll, your gold hair was
not more sunny than this
human fur, but
your head was
radiant in its emptiness,
a small clean room.
Her warm and rosy mouth
is telling lies—she would
believe them if she could believe:
her pretty eyes
search out corruption. Oh, Eileen
how kindly your silence was, and
what virtue
shone in the opening and shutting of your
ingenious blindness.
Making Peace
A voice from the dark called out,
"The poets must give us
imagination of peace, to oust the intense, familiar
imagination of disaster. Peace, not only
the absence of war."
But peace, like a poem,
is not there ahead of itself,
can't be imagined before it is made,
can't be known except
in the words of its making,
grammar of justice,
syntax of mutual aid.
A feeling towards it,
dimly sensing a rhythm, is all we have
until we begin to utter its metaphors,
learning them as we speak.
A line of peace might appear
if we restructured the sentence our lives are making,
revoked its reaffirmation of profit and power,
questioned our needs, allowed
long pauses. . . .
A cadence of peace might balance its weight
on that different fulcrum; peace, a presence,
an energy field more intense than war,
might pulse then,
stanza by stanza into the world,
each act of living
one of its words, each word
a vibration of light—facets
of the forming crystal.
At The Justice Department November 15, 1969
Brown gas-fog, white
beneath the street lamps.
Cut off on three sides, all space filled
with our bodies.
Bodies that stumble
in brown airlessness, whitened
in light, a mildew glare,
that stumble
hand in hand, blinded, retching.
Wanting it, wanting
to be here, the body believing it's
dying in its nausea, my head
clear in its despair, a kind of joy,
knowing this is by no means death,
is trivial, an incident, a
fragile instant. Wanting it, wanting
with all my hunger this anguish,
this knowing in the body
the grim odds we're
up against, wanting it real.
Up that bank where gas
curled in the ivy, dragging each other
up, strangers, brothers
and sisters. Nothing
will do but
to taste the bitter
taste. No life
other, apart from.
To Live in the Mercy of God
To lie back under the tallest
oldest trees. How far the stems
rise, rise
before ribs of shelter
open!
To live in the mercy of God. The complete
sentence too adequate, has no give.
Awe, not comfort. Stone, elbows of
stony wood beneath lenient
moss bed.
And awe suddenly
passing beyond itself. Becomes
a form of comfort.
Becomes the steady
air you glide on, arms
stretched like the wings of flying foxes.
To hear the multiple silence
of trees, the rainy
forest depths of their listening.
To float, upheld,
as salt water
would hold you,
once you dared.
.
To live in the mercy of God.
To feel vibrate the enraptured
waterfall flinging itself
unabating down and down
to clenched fists of rock.
Swiftness of plunge,
hour after year after century,
O or Ah
uninterrupted, voice
many-stranded.
To breathe
spray. The smoke of it.
Arcs
of steelwhite foam, glissades
of fugitive jade barely perceptible. Such passion—
rage or joy?
Thus, not mild, not temperate,
God's love for the world. Vast
flood of mercy
flung on resistance.