Marrying Young.
I've always heard people say "Don't marry young. As you grow up you change and go separate ways." I believe this now, although I don't remember thinking it when I married after turning 18. I had a rough family life and when it went from bad to worse I clung onto this guy and probably imagined loving him more than I really did. We didn't have a large wedding and my parents did not attend, but we had his family and our friends. We married in a park and honeymooned at the beach. It wasn't what I had planned for a wedding, but it was all we could really afford. It was only a few months after I graduated high school after all!
This is the worst part: We were only married for 8 months before we separated and I filed for divorce. When he lost his job he began stealing money from me, and it was the final straw when I found emails of him asking a 15 year old girl for sexual favors. After calling the girl's parents and explaining what I had found between my 23 year old husband and the girl, I packed my things and never spoke to him again. I hired a lawyer out of Raleigh who did everything for me and within a year our divorce was finalized.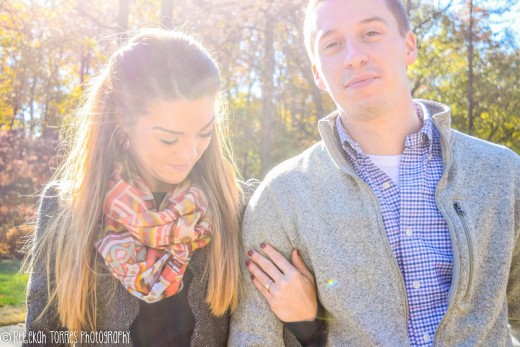 Moving on.
I was on my own for the first time. I moved into a nice apartment with a futon, a couple of tables, linens, and my laptop. It was a nice apartment and although I had very little, I was happy, I felt free, and I was ready to start over and begin building my life back up.
I pretty quickly found a new love interest that turned into a 2 year hell and roller coaster of emotions. I was looking for loyalty and long-term and he was more interested in fun and many….many…girls. The connection we shared was unique, I was crazy in love with him. I don't think he ever felt quite as strongly as I did but he did care and I truly believe he had a good heart, he just wasn't meant for me.
When we parted ways for good I was angry, hurt, and bitter. I wasn't interested in anything serious and couldn't get that connection we had had with anyone else. I played around with other people to make myself feel better, but deep down I knew I was self-destructing and lonely. I ached to have that playfulness and easiness with someone else. I wanted to feel accepted and loved and have a friendship with someone that grew into a romantic love.
I had quite a few guys interested but I just played with them and/or turned down their advances. I just wasn't really feeling anything. One day there was this guy who kept trying to talk to me through Facebook. I remember work was slow at the pharmacy and I was just humoring myself by taking the time to message him back. It felt silly talking to a stranger but I had nothing better to do at that point!
The guys persistence grew and before I knew it we were actually hanging out. He lived in the apartments across the street from mine and although we'd hang I kept my distance. If he wanted to come over or he wanted me to come there it took a lot of coercing. I just felt aggravated, I didn't see a point in being around people and felt better alone. It was just easier.
As we spent more time together he kept insisting I would wind up with him and I continued to insist I never could.
Marrying Again.
Here we are, more than 3 years later. That guy from Facebook has been my best friend and biggest supporter. We had a very rocky start and I would have never thought we would get here. My past caused me to be callous and he had some extra work to do to break that part of me up. But this man hung in there, and I would have been a fool to say 'no'.
Our first year together we moved in together and were still learning a lot about one another. We constantly fought and our communication was awful. We are both stubborn, we both want to always be right, and we both tend to shut down during a confrontation. We have learned how to improve in all of these areas and we have become a very strong and loving couple.
I never found a relationship like I had after my first marriage. I am so thankful for that! No lies, no infidelity. I have a relationship where he wants me and I want him. I have a best friend who I also love and share a romantic relationship with. I have someone who knows me and knows what I like and understands my dreams, who is also still learning about me and is excited about a future with me.
You can imagine my fears and concerns. I would hate to have another failed marriage. There are somethings that require a divorce, however, I am willing to work through most situations. As long as there is still love on both sides, I feel that, with time, most situations can be resolved. I am taking a giant leap of faith here, to be marrying again. People have asked me if I am nervous and I don't feel it. I'm excited, sure. But in my eyes, we are what we are, and the only thing we are lacking is a piece of paper. In my heart, he is already my husband. He is my supporter, protector, and provider. I am his cheerleader, his other half, and his rock.
We are due to marry in May. Our ceremony will be a simple courthouse production with family and friends and our photographer. Then we fly out to Punta Cana for our honeymoon of bliss, adventure, and relaxation. After that we will come back and have a party with all of our family and friends at a local park. To me, this is perfection. I cannot wait for that day because it begins the next chapter of our lives together.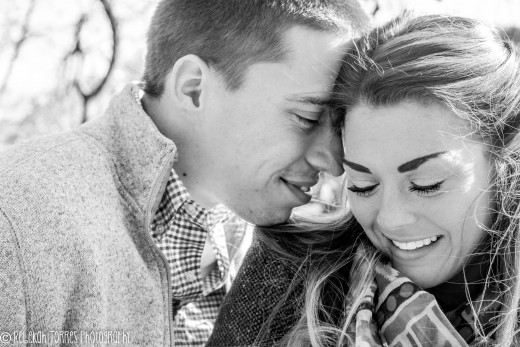 Don't Fear.
Don't ever be afraid to take chances. We make mistakes in life, but you learn from them and you move on. You only have this one life. Sure, sometimes I feel that people judge me for marrying so young, but I was alone without guidance and I made a choice based on what I thought I wanted and what I thought I felt. I have learned from my past and hope that I can be a better me in my future. Life is about learning and growing as a person and you cant do that if you never make mistakes.