Keenon Dequan Ray Jackson, better known by his stage name YG, is an American rapper and actor from Compton, California. In 2010, he released his debut single, "Toot It and Boot It" featuring Ty Dolla Sign, which peaked at number 67 on the Billboard Hot 100. Profoundly inspirational Yg quotes will challenge the way you think, change the way you live and transform your whole life.
If you're searching for quotes from greatest rappers that perfectly capture what you'd like to say or just want to feel inspired yourself, browse through an amazing collection of famous Juice Wrld quotes, top Megan Thee Stallion quotes and greatest Rm quotes.
Famous Yg Quotes
I'm speaking for the streets, for the people down here. I can be their spokesperson. — YG
They try to make it seem like trouble follows me, but since my first album came out, I ain't had nothing happen at my show that had something to do with me. — YG
I ain't no politician. — YG
Self-Love: The Journey to Embrace Your Essence, Discover Intrinsic Worth, and Build Authentic Self-Esteem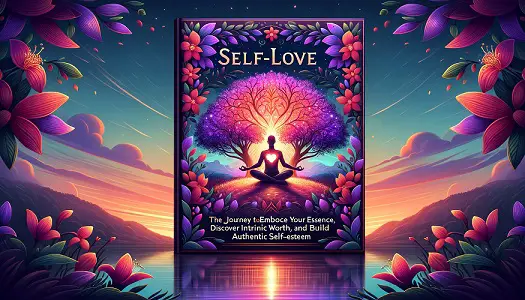 Your journey to self-discovery and enriched relationships starts here. Begin a Life-Changing Journey with this eBook to embrace your true worth and see how it reshapes every aspect of your life, from personal growth to enriching your relationships.
Get Your Copy on Amazon and Start Transforming Today!
Be yourself and set the trend. Don't follow. — YG
I represent the West Coast culture. — YG
You don't have to be a gangster rapper to be successful. You can do anything. — YG
I'm going to keep making clothes, I'm going to do more movies, and I'm always going to rap. — YG
I worked on 'Who Do You Love?' for, like, six months, really trying to, like – when I got it, I got it, but I was working on it for a minute cause I never had nothing to it. I couldn't get the flow or nothing. Then I just got it. — YG
I'm happy with my success. — YG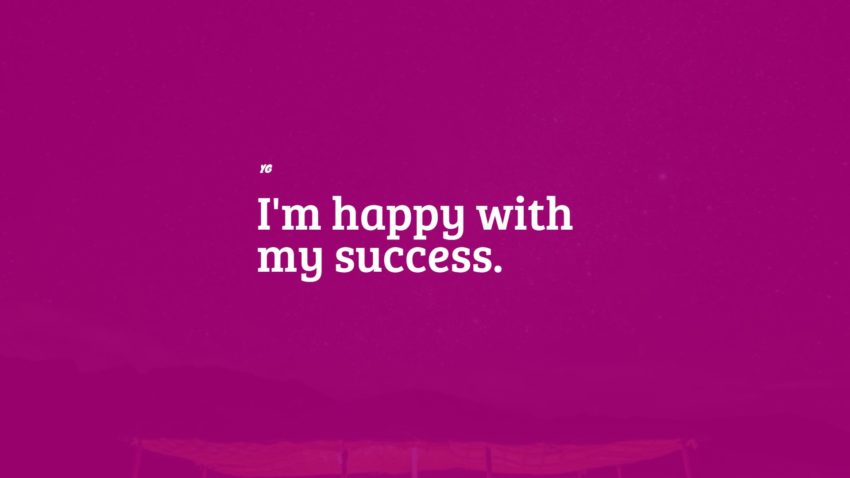 I got two clothing lines – I got the 4hunnid clothing, and I got the Bompton clothing. — YG
I went to Paramount High School, Mayfair High School, all types of high schools. I'm not a high school graduate, but it's all good. — YG
It's not our land; it's not made for us. It's America. That's how it was designed. We came here as slaves. It wasn't designed for us to win. — YG
We listen to the Migos. — YG
My mom and her whole side of the family, they all from Compton. — YG
Before Mustard was even making beats, he was my DJ. He was doing all my shows with me before I was even cracking, back in, like, '08, '09. — YG
Me having my moms and pops in my life and knowing and seeing what they went through for us – it's why I'm a good father. — YG
Footaction saw me swagging, so they reached out so we could do a little collab and talk about my style and the culture and the come-up and all that. — YG
My mama's been supportive since day one. — YG
When I'm outside the studio, there's some paranoia. — YG
You gotta raise your kids, take care of your family. — YG
Self-Love: The Journey to Embrace Your Essence, Discover Intrinsic Worth, and Build Authentic Self-Esteem
Unlock Your Full Potential with Self-Love! Dive into this e-book and learn how to cultivate a deep, nurturing love for yourself that radiates outwards, improving your connections with others and bringing joy and fulfillment to your life.
Find Your Path to Self-Love on Amazon Today!
When I caught my case and went to jail, I could have caught a gang of extra time. — YG
It's hard to stay vegan and eat right when you're moving around so much, but I've been off that alkaline water heavy, though. — YG
I was in a situation where I was a West Coast artist signed to an East Coast label. — YG
I just want to make something that's going to stick around for 10 or 15 years. — YG
My music is just me, something people are gonna turn up to; the girls are gonna dance. — YG
I love the fans and the supporters. — YG
My family is always praying for me. — YG
I ain't come from money. — YG
The streets made me who I am. — YG
I'm trying to make sure my kids' kids got paper. — YG
I want to do – I want to be putting out classic stuff that's gonna stick and last forever, you feel me? — YG
I appreciate breathing and smelling and seeing. — YG
I'm saying us – our culture, our race, our people – we need to do better. — YG
I'm not boycotting 'Madden.' — YG
I love my daughter. — YG
I went vegan. — YG
Stress come with life, period, bro. — YG
Self-Love: The Journey to Embrace Your Essence, Discover Intrinsic Worth, and Build Authentic Self-Esteem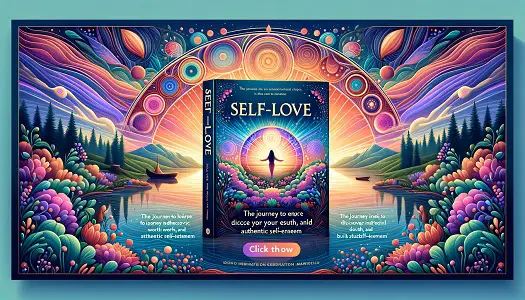 Elevate Your Relationships by Starting Within! Learn how a journey of self-love can lead to more meaningful, authentic connections. This e-book is your guide to developing a compassionate and fulfilling relationship with yourself.
Embark on Your Journey of Self-Love - Available on Amazon Now!
I was spending my own money on videos, spending my own money on radio, doing all that. — YG
On the 'Blacks & Browns' record, it's me and Sad Boy. He's a Hispanic artist, and we're talking about what we got going on with our peoples. — YG
In the record business, if you sign an artist that don't really know too much about the business, you can really get over on them in a lot of different ways, so it's a lot of people that don't give artist the game because they're trying to make the most money in the fastest way off their artists. — YG
I fell out with a group of the homies, including Mustard. I'm dealing with success. — YG
If I was president, you wouldn't be sitting in jail for crimes that's not violent; you wouldn't be doing too much time for crime that's not violent. — YG
I don't want to make people think too much. — YG
I got a platform and a game. I got, like, people who look up to me, who listen to me. — YG
I have to have homies around me at all times. — YG
Def Jam was always trying to get me to put out an album because I had 'Toot It and Boot It.' — YG
On my mixtapes, I just rap. I just lay out a lot of situations. — YG
I got a song called 'Bicking Back Being Bool.' That's our lingo. — YG
I'm growing as an artist. — YG
I just woke up one morning, and I painted my Maybach red – I wrapped it, matter of fact, red – and I thought, 'I might as well change my album to 'Still Brazy' 'cause I gotta be real with myself.' — YG
Mustard did my first mixtape, and after that, he started DJing. — YG
I'm bringing what Snoop and Dre was bringing to the game. — YG
I went to jail for residential burglary. I got a strike, and I was 19 years old. — YG
My peoples told me they thought I should go talk to a therapist, and I went and talked to a therapist, and we let Vice record it. — YG
People look at me like YG the turnt-up dude, hit singles and all that. And, yeah, that's me, but I'm for my people, too. — YG
I had a daughter, and that's a good thing. — YG
I eat breakfast most times. — YG
That's what a lot of people know me as: they call it party music. — YG
I was Lil Wayne's fan when I hit, like, 15, 16 and up. — YG
I need a Grammy or a nomination. Just give me my nomination. — YG
Everybody gotta vote. I can't go tell you who you should vote for because I don't know what you got going on or what you tryna get. — YG
On God, when you come to New York, it's, like, work. — YG
I have a house in Hollywood with a studio in it. — YG
Rock groups – they last for a long time. — YG
When you think of YG, you think of the West Coast, L.A., the lifestyle; that's what the brand about. That's what 4Hunnid represents. — YG
I had parties in church halls. My mama knew people that had venues and all that, and I knew a lot of people from forever. I was always popular growing up. She used to get me the spots, and I used to have parties. Probably about 300, 400 people. — YG
I just like music, bro. I listen to everyone. — YG
I'm paranoid. — YG
I feel like when you successful, it's more stress 'cause it's more stuff you dealin' with. — YG
Jeezy like a big brother. — YG
I'm experimenting. That was part of the reason why I named the album 'Stay Dangerous.' It was about being proactive, not reactive. — YG
That's something we real big on – just being real, authentic, being yourself, not letting this lifestyle change you. — YG
I was in jail, and I got signed three months later. — YG
The 4Hunnid label is like a family. — YG
I'm a rapper, not a singer. — YG
The first album was going to be called 'I'm from Bompton,' and then I changed it to 'My Krazy Life.' — YG
I feel like I'm regular. I'm humble. — YG
I was born in Compton, raised all through the city of Los Angeles. — YG
Out of Donald Trump and Hillary Clinton, I would rather Clinton be president, but just overall, I would rather Obama have a third term. — YG
I really live my life looking over my shoulder. — YG
I'm a storyteller… a preacher. — YG
I have trust issues. For reasons, though – plenty of reasons. — YG
I don't trust nobody. — YG
One of the reasons I know how to handle my business is because I know can't rely on rap. — YG
Me and Mustard the same age, and when we was growing up, he was DJing all the parties, and I was at all the parties. — YG
I'ma stay consistent. I'ma deliver. And I'ma keep using my platform to uplift people who I feel got what it take or deserve it or just – you feel me? — YG
I can't tell you who to vote for, because you have to do your homework to see who you connect with and see what they're pushing. — YG
I don't wanna do nothing with Trump. — YG
My heart is numb. It's not broke, it's numb. It's numb because of hard situations. — YG
I just feel like, as time go by, I'm realizing certain stuff, and I see certain stuff not happening. I'm just steppin' up. — YG
'Don't Come to L.A.' is talking about how out-of-towners come to L.A., and they try to start claiming the culture, the lifestyle. And they're really not from it. That's really what's it's about. — YG
I grew up with my moms and pops. Pops was in jail for, like, three years. — YG
If I was president, all the food in the grocery stores would be organic. — YG
I've filmed a lot of my videos in Compton, but filming a movie, we really can't do it because the police will come and shut you down. — YG
You gotta stay on point in everything in life. — YG
I been in the streets for a long time. They know me. They see me. They heard stories. — YG
Knowledge is dangerous when you're a person of colour. It makes you a powerful individual, and that's what 'Stay Dangerous' represents. — YG
You've got to do features with the right artists that you can take some of their fans, and their fans start doing their homework and see what you're doing, if they like what you're doing. — YG
New York is turnt. It's really like 25 hours out here. 25/8. — YG
Black people love Hispanics; Hispanics love blacks. We grew up with each other. We share a lot of the same stuff. — YG