We enjoy reading quotes. Quotes are really useful because they contain well-expressed wisdom and motivation. Wisdom involves an integration of knowledge, experience, and deep understanding that incorporates tolerance for the uncertainties of life as well as its ups and downs.
In life, we constantly seek new sources of wisdom in order to help us understand this journey a little bit better and quotes from famous philosophers, musicians, and authors can provide you with the understanding that you seek. While the truest wisdom comes from within ourselves, sometimes you just need a little inspiration and knowledge from others.
If you're searching for best quotes ever that perfectly capture what you'd like to say or just want to feel inspired yourself, browse through powerful collection of life quotes, love quotes, and amazing poems.
Top 10 Quotes
Don't cry because it's over, smile because it happened. Dr. Seuss
Create the highest, grandest vision possible for your life, because you become what you believe.
Two roads diverged in a wood, and I took the one less traveled by, and that has made all the difference. Robert Frost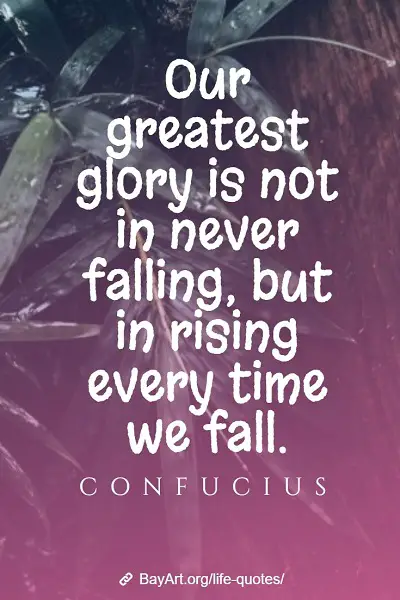 Our greatest glory is not in never falling, but in rising every time we fall. Confucius
It is our choices that show what we truly are, far more than our abilities. J.K. Rowling
Be yourself; everyone else is already taken. Oscar Wilde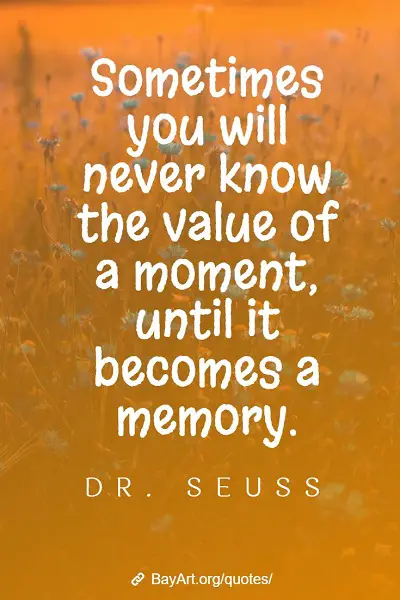 Magic is believing in yourself, if you can do that, you can make anything happen. Johann Wolfgang von Goethe
It does not matter how slowly you go as long as you do not stop. Confucius
Keep your face always toward the sunshine and shadows will fall behind you. Walt Whitman
Two things are infinite: the universe and human stupidity; and I'm not sure about the universe. Albert Einstein
Best Quotes of All Time
The world is full of magic things, patiently waiting for our senses to grow sharper. W.B. Yeats
Always forgive your enemies; nothing annoys them so much. Oscar Wilde
So many books, so little time. Frank Zappa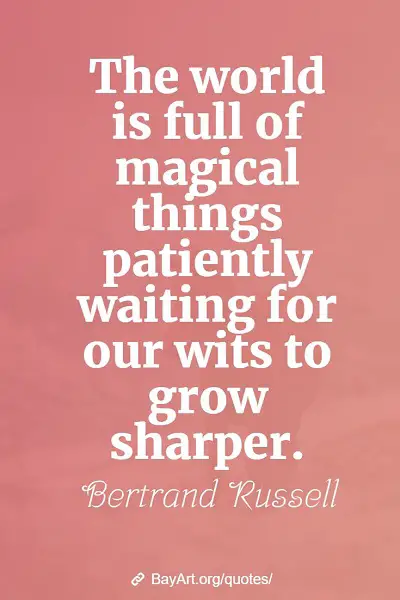 There is no great genius without a mixture of madness. Aristotle
It is always the simple that produces the marvelous. Amelia Barr
There is only one thing that makes a dream impossible to achieve: the fear of failure. Paulo Coelho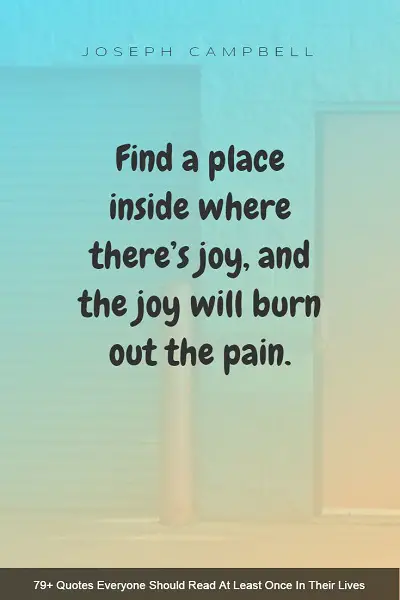 You've gotta dance like there's nobody watching,
Love like you'll never be hurt,
Sing like there's nobody listening,
And live like it's heaven on earth. William W. Purkey
Be who you are and say what you feel, because those who mind don't matter, and those who matter don't mind. Bernard M. Baruch
I would rather be a superb meteor, every atom of me in magnificent glow, than a sleepy and permanent planet. Jack London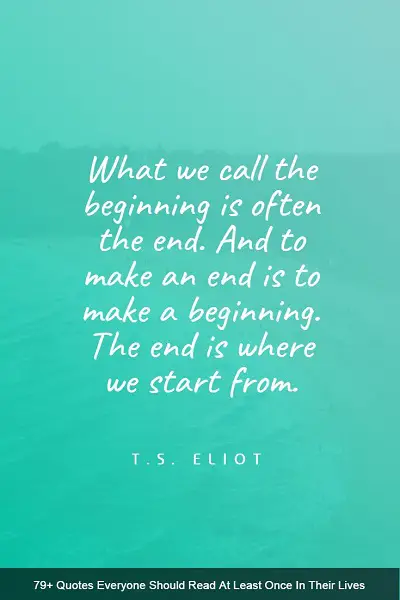 It's not whether you get knocked down. It's whether you get up. Vince Lombardi
A room without books is like a body without a soul. Marcus Tullius Cicero
Ever tried. Ever failed. No matter. Try again. Fail again. Fail better. Samuel Beckett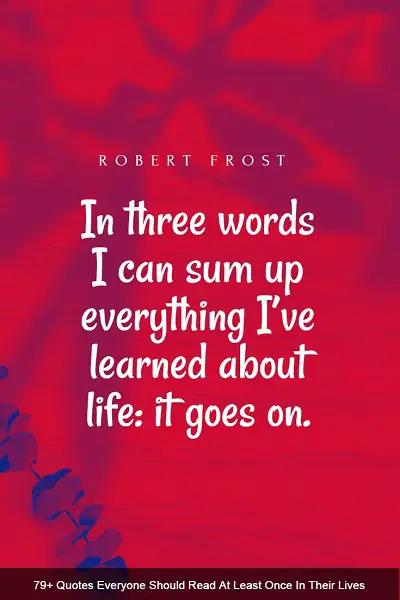 Believe in yourself, take on your challenges, dig deep within yourself to conquer fears. Never let anyone bring you down. You got to keep going. Chantal Sutherland
Don't walk in front of me… I may not follow
Don't walk behind me… I may not lead
Walk beside me… just be my friend. Albert Camus
You only live once, but if you do it right, once is enough. Mae West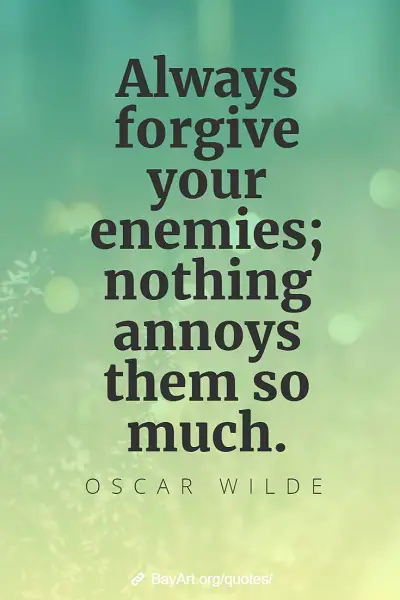 In three words I can sum up everything I've learned about life: it goes on. Robert Frost
Shoot for the moon and if you miss you will still be among the stars. Les Brown
To be yourself in a world that is constantly trying to make you something else is the greatest accomplishment. Ralph Waldo Emerson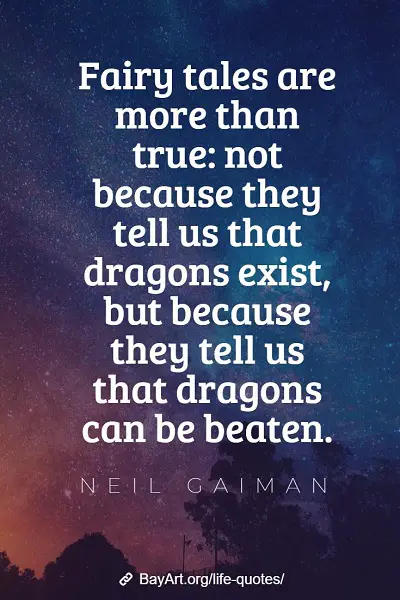 Whatever you hold in your mind on a consistent basis is exactly what you will experience in your life. Tony Robbins
If you tell the truth, you don't have to remember anything. Mark Twain
Always do your best. What you plant now, you will harvest later. Og Mandino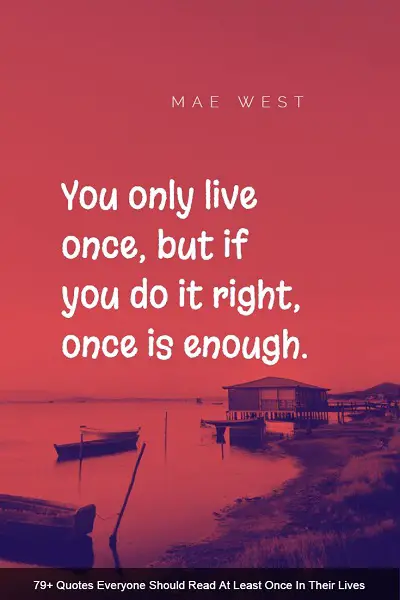 Character cannot be developed in ease and quiet. Only through experience of trial and suffering can the soul be strengthened, ambition inspired, and success achieved. Helen Keller
I've learned that people will forget what you said, people will forget what you did, but people will never forget how you made them feel. Maya Angelou
I believe that everything happens for a reason. People change so that you can learn to let go, things go wrong so that you appreciate them when they're right, you believe lies so you eventually learn to trust no one but yourself, and sometimes good things fall apart so better things can fall together. Marilyn Monroe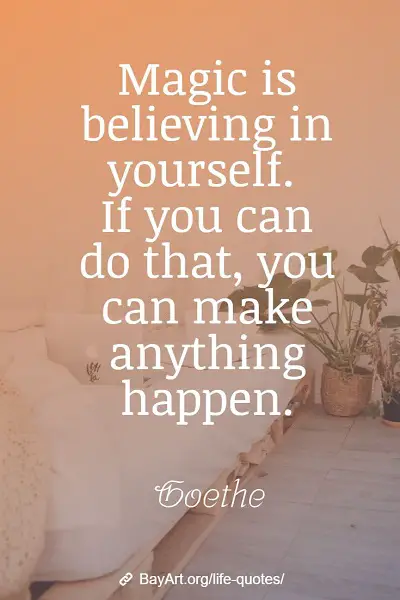 It is during our darkest moments that we must focus to see the light. Aristotle Onassis
To live is the rarest thing in the world. Most people exist, that is all. Oscar Wilde
Begin, be bold and venture to be wise. Horace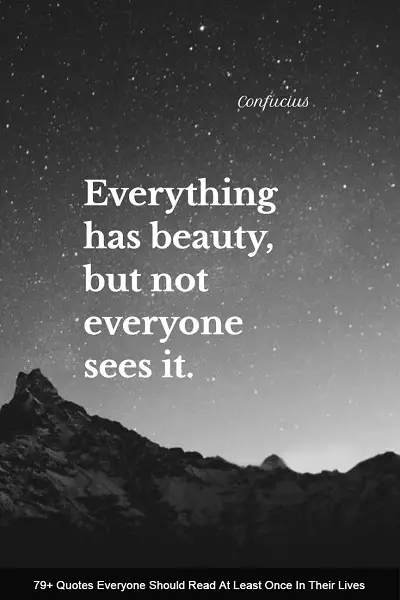 I am so clever that sometimes I don't understand a single word of what I am saying. Oscar Wilde
We are our choices. Jean-Paul Sartre
Twenty years from now you will be more disappointed by the things that you didn't do than by the ones you did do. So throw off the bowlines. Sail away from the safe harbor. Catch the trade winds in your sails. Explore. Dream. Discover. H. Jackson Brown Jr.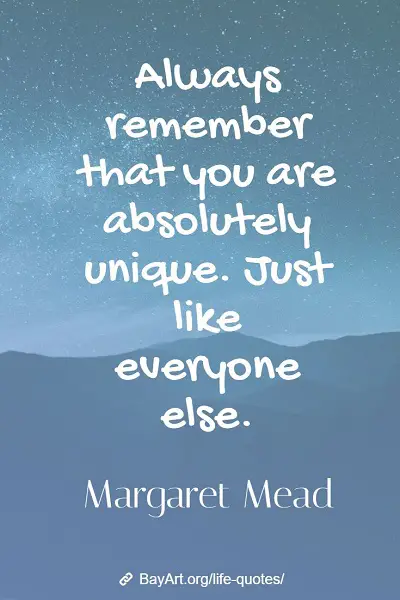 Learn from the past, set vivid, detailed goals for the future, and live in the only moment of time over which you have any control: now. Denis Waitley
Imperfection is beauty, madness is genius and it's better to be absolutely ridiculous than absolutely boring. Marilyn Monroe
Men must live and create. Live to the point of tears. Albert Camus
Inaction breeds doubt and fear. Action breeds confidence and courage. If you want to conquer fear, do not sit home and think about it. Go out and get busy. Dale Carnegie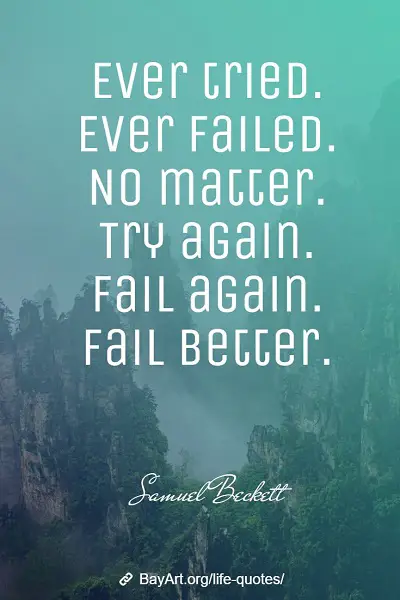 There are only two ways to live your life. One is as though nothing is a miracle. The other is as though everything is a miracle. Albert Einstein
When you see something beautiful in someone, tell them. It may take a second to say, but for them it could last a life time.
In order to carry a positive action we must develop here a positive vision. Dalai Lama
The fool doth think he is wise, but the wise man knows himself to be a fool. William Shakespeare
I took a deep breath and listened to the old brag of my heart. I am, I am, I am. Sylvia Plath
Fairy tales are more than true: not because they tell us that dragons exist, but because they tell us that dragons can be beaten. Neil Gaiman
The real voyage of discovery consists not in seeking new lands but seeing with new eyes. Marcel Proust
Your time is limited, so don't waste it living someone else's life. Steve Jobs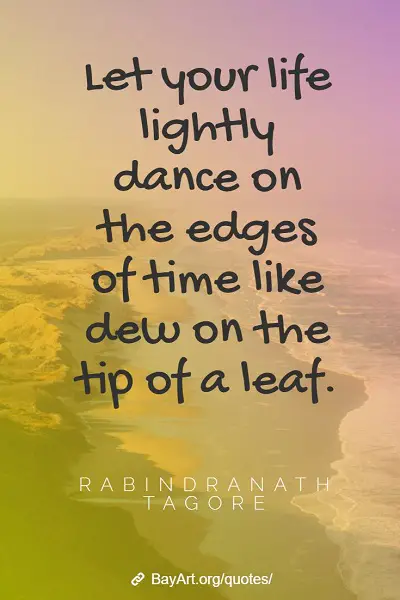 I am enough of an artist to draw freely upon my imagination. Imagination is more important than knowledge. Knowledge is limited. Imagination encircles the world. Albert Einstein
Dance first. Think later. It's the natural order. Samuel Beckett
Be so happy that when others look at you they become happy too.
I like nonsense, it wakes up the brain cells. Fantasy is a necessary ingredient in living. Dr. Seuss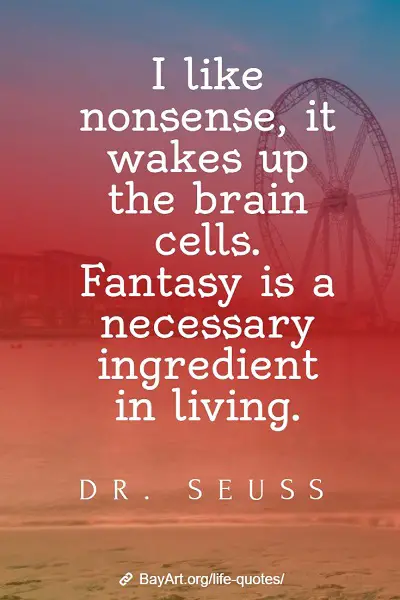 Get your facts first, and then you can distort them as much as you please. Mark Twain
Challenges are what make life interesting and overcoming them is what makes life meaningful. Joshua Marine
Today you are You, that is truer than true. There is no one alive who is Youer than You. Dr. Seuss
Keep love in your heart. A life without it is like a sunless garden when the flowers are dead. Oscar Wilde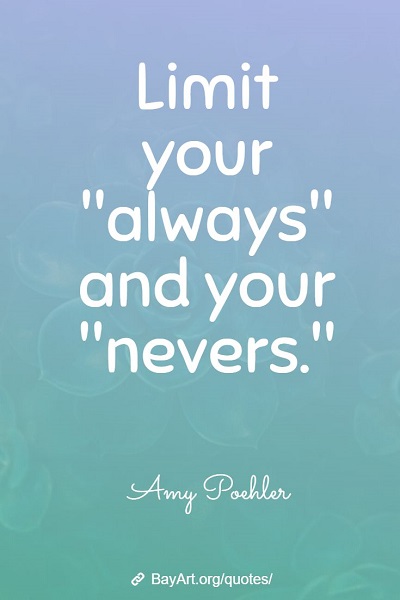 Find a place inside where there's joy, and the joy will burn out the pain. Joseph Campbell
What we call the beginning is often the end. And to make an end is to make a beginning. The end is where we start from. T.S. Eliot
Do not dwell in the past, do not dream of the future, concentrate the mind on the present moment. Buddha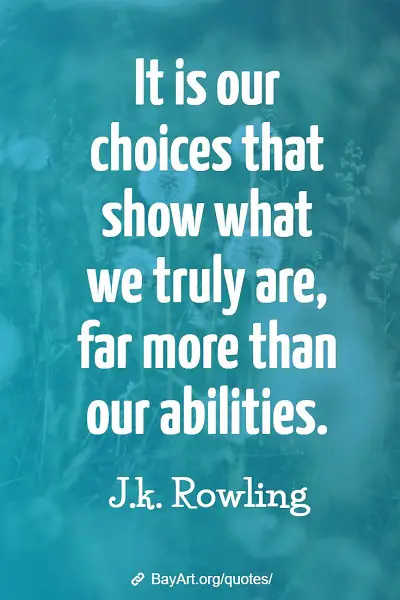 The two most important days in your life are the day you are born and the day you find out why. Mark Twain
Everything has beauty, but not everyone sees it. Confucius
The difference between genius and stupidity is: genius has its limits. Alexandre Dumas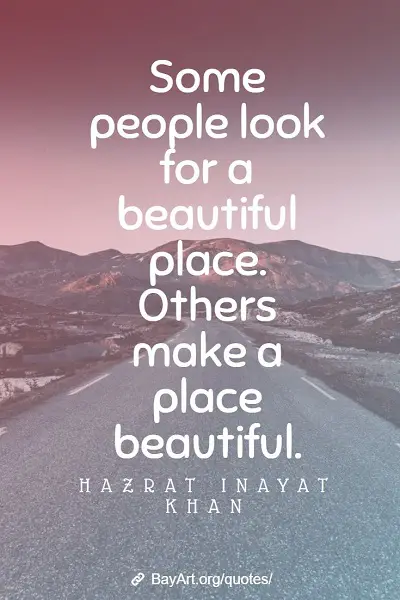 Life is not a problem to be solved, but a reality to be experienced. Soren Kierkegaard
The supreme art of war is to subdue the enemy without fighting. Sun Tzu
We love life, not because we are used to living but because we are used to loving. Friedrich Nietzsche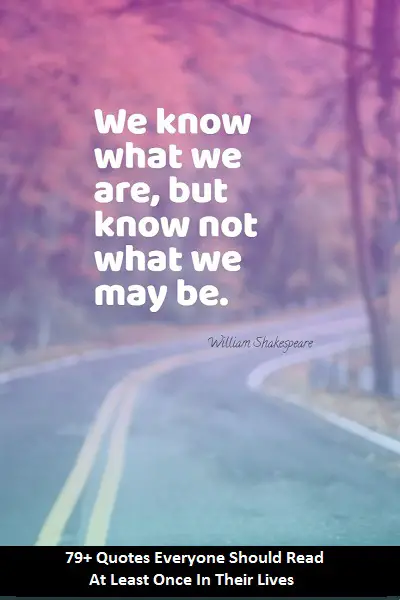 Always remember that you are absolutely unique. Just like everyone else. Margaret Mead
We know what we are, but know not what we may be. William Shakespeare
Spread love everywhere you go. Let no one ever come to you without leaving happier. Mother Teresa
Best Collections of Popular Quotes