A relationship is a mini-culture, reinforced by rituals such as nicknames and other private language between partners. Action speaks more powerfully than words, but pet names are also important for admiration and affection. Romantic nicknames happen naturally but you can get inspiration from sweet pet names for boyfriend which provide fun way for you to connect with your partner.
If you're searching for the best quotes about love to share with the people you love and want to show you care… look no further! From famous wedding quotes, cute holding hands quotes, and sweet feeling love quotes, we've got you covered.
Cutest Nicknames For Boyfriend (With Meanings)
Adonis: Adonis is the God of beauty and desire in Greek Mythology. It is perfect for your boyfriend.
Amore Mio: Sweet nickname for boyfriend means 'My Love' in Italian.
Amante: Cute sounding nickname for your boyfriend that means 'lover' in Spanish.
Adorable: This word speaks for itself. Simple, yet effective nickname for your sweetheart.
Amazer: A take on the word, 'amazing'. You can use as sweet name for boyfriend in your phone.
Angel: The perfect pet name for a sweet and angelic boyfriend. Or for a Buffy the Vampire Slayer fan!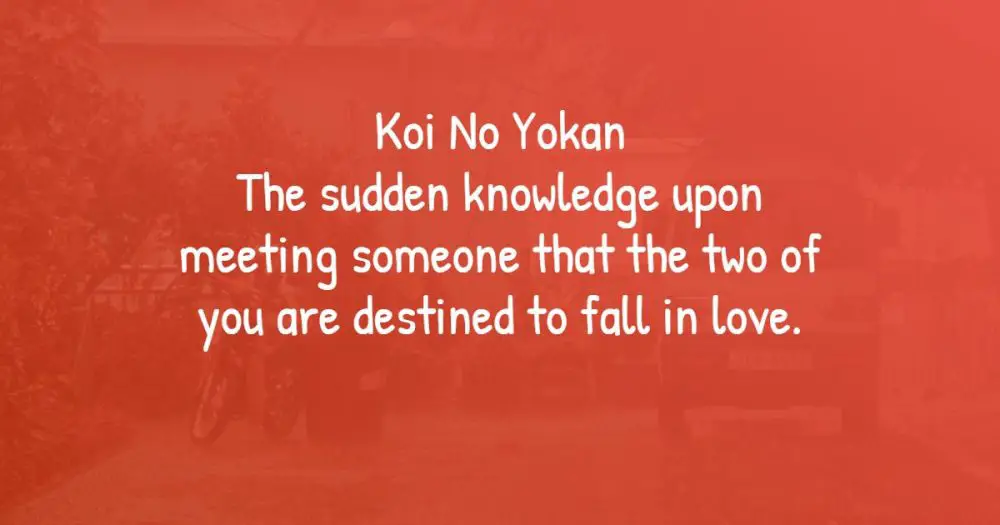 Angel Face: A cute name for beloved with an angelic face.
Bright eyes: You love it when he looks at you. Show him that using this nickname.
Beau: The word, 'beau', means 'boyfriend' in French. It is a cute name to save your boyfriend in your phone.
Baby cakes: A nick that denotes something sweet.
Bear: The perfect pet name for a big and powerful boyfriend.
Beautiful: Your boyfriend is simply beautiful. Tell it like it is!
Beloved: A sweet and meaningful pet name for boyfriend who you love.
Chi chi poo: Just a cute sounding nick for your partner.
Chocolatey: A cute sounding nick for your boyfriend that denotes that you find him as sweet as chocolates.
Charming: If your boyfriend charmed his way into your heart, this might be the ideal pet name.
Cherub: For a boyfriend who's sweet, romantic and ridiculously cute.
Cuddles: He's your cute little cuddler.
Cuddly Bear: Ideal for a boyfriend who'll snuggle with you all day long.
Cuddle Master: Your boyfriend is your cuddle master.
Charmer: Cute nick to tell your boyfriend that you find him charming.
Choco Prince: Cute nick formed by combining the words 'Chocolate' and 'Prince'.
Dreamy: Tell him that you find it dreamy to be with him using this nick.
Dream boy: Tells him that he is the man of your dreams.
Darling: Straightforward but from the heart.
Dear Heart: For one who you love more than anything else.
Dearie: A cute name for boyfriend in your phone, without being too cute.
Eros: 'Eros' is the God of love in Greek mythology.
Eye Candy: A cute name for a boyfriend you can't keep your eyes off.
Everything: The ideal pet name for the boyfriend who means everything to you.
Favorite: Straightforward nick to remind him that he is your only favorite and perfect sweet name to save your boyfriend in your phone.
Fav boy: Another nick that combines the words 'favorite' and 'boy'.
Foxy: A cute name to use for a boyfriend who gets you going.
Flame: The best name for a partner whose light shines brighter than the rest.
Guapo: Cute sounding word that stands for 'Good Looking' in Spanish.
Gorgeous: Sounds a little feminine but can still make for a great nick for a boyfriend.
Giggles: An excellent name for your beloved who's always laughing.
Handsome: Straightforward nick to let him know you find him handsome.
Honey Badger: Perfect for boyfriend who is adorable yet aggressive.
Honey Bear: Perfect if your boyfriend or husband looks aggressive on the outside but is soft on the inside.
Hero: For boyfriend who is brave and would do anything for you.
Honey Bee: An ideal name for a boyfriend who's industrious and hard working.
Hugster: If you love hugging him, he is your hugster.
Ice cool: Use this if you think he is a cool guy who takes things lightly.
Iron Man: Perfect for a strong and heroic man.
Jay Bird: A good name for a boyfriend with a beautiful singing voice.
Jellybean: Who doesn't love jellybeans?
Jock: For boyfriend who is athletic and into sports.
koala bear: The koala is a cuddly cute animal. So this nick can be used for boyfriend whom you find cute and cuddly.
Kiddo: A cute and caring name to call your boyfriend.
Lamb: An adorable name for the sweetest boyfriend.
Love Muffin: Cute nick that reminds you of something sweet.
Lovey dovey: Perfect nick for a boyfriend who is overly affectionate with you.
Ma Cherie: Cute sounding word that means 'My sweetheart' in French.
Mon beau: This is a cute sounding French word that translates to 'My beautiful one'.
Mi Amor: Spanish for "my love."
Mr. Right: He's the right guy for you in every way.
Man Candy: You find him a really sweet man.
My Prince: Perfect if he calls you his princess.
Monkey: A perfect name for a cheeky and playful boyfriend.
Nightlight: He is a night owl who keeps you up as well.
Nemo: You'll make sure you never lose him.
Oreo: A sweet name to call a yummy guy.
Other half: Straightforward nick to tell him that he is your other half.
Pooh Bear: As in "Winnie the Pooh."
Pookie Bear: He's so cute that you want to snuggle him all night.
Penguin: Considering that penguins stay with their mate forever.
Quake: Because the earth shakes when he looks at you.
Quantum man: Good if he is into sciency or sci-fi stuff.
Romeo: Tell him that you find him super romantic.
Robin Hood: The ideal pet name for boyfriend who always tries to go the right thing.
Snuggle Bug: He's cute as a bug and so nice to snuggle with.
Soul Mate: You and your partner are destined to be together.
Snuggle babe: You love to snuggle with him.
Sweetness: Simple and straightforward nick to tell him that you find him sweet and adorable.
Teddy Bear: This nick has cuteness written all over it.
The Love of My Life: This one needs no explanation.
Ultimate: Because this man is the ultimate boyfriend.
Uriel: Can be apt if you consider him your angel. Even better if he was born on a Wednesday.
Vita mia: Translates to 'My Life', in Italian.
Viking: This viking has pillaged your heart.
Wuvy bear: Cute take on the word lovey.
Wonder: For a boyfriend who is the wonder of your life.
Yummy: Simple cute nickname to save your boyfriend in your phone and it is also very romantic that lets him know you find him deliciously attractive.
Yummy Treat: Yum! This guy sure is tasty!
Zorro: The strong, silent type.
Zenzy: A take on the word 'Zen'. Good name if you boyfriend is the new age spiritual type.
Romantic Nicknames for Your Boyfriend Or Husband
Amigo
Amore
Babe
Baby
Baby Boo
Baby Cakes
Baby Daddy
Bad Boy
Bae
Batman
Bear
Beast
Beau
Beautiful
Bestie
Big Boy
Big Daddy
Big Fella
Big Guy
Boo
Boo Bear
Boss
Bossman
Buddy
Captain
Casanova
Champ
Charmer
Chewbaca
Chief
Chip Munk
Chipmunk
Chubby Bunny
Chunk
Chunky Butt
Cookie
Cookie Monster
Cool Hand Luke
Cowboy
Cupcake
Cutie
Cutie Patootie
Daddy
Darling
Dear
Deary
Dreamboat
Dumpling
Eye Candy
Fella
Fly Guy
Fox
Foxy
General
Good Looking
Goofball
Gorgeous
Gumb Drop
Gummy Bear
Handsome
Heart Breaker
Heart Throb
Hercules
Hero
Honey
Honey Badger
Honey Bear
Honey Bee
Honey Bun
Honey Bunny
Hot Lips
Hot Stuff
Hotshot
Hottie
Hubby
Huggy Bear
Hugs McGee
Hulk
Hun
Hunk
Ice Man
Iron Man
Jellybean
Jock
Kid
Kiddo
Knock Out
Love
Love Bug
Love Muffin
Lover
Loverboy
Lovey
Mack Daddy
Main Squeeze
Major
Maverick
Meatball
Mi Amor
Mister
Monkey
Monsieur
Mr. Big
Muffin
Muscleman
My Angel
My Boy
My Drug
My Guy
Old Man
One
One and Only
Panda
Panda Bear
Papa
Papa Bear
Papi
Playboy
Pooh bear
Pookie
Prince
Pumpkin
Robin Hood
Rockstar
Sailor
Shmoopie
Silly Goose
Sir
Snookums
Snuggle Baby
Snuggle Bug
Snuggle Butt
Snuggle Muffin
Snuggy
Soldier
Stud
Stud Muffin
Sugar
Sugar Daddy
Sugar Plum
Superman
Sweet Cakes
Sweet Pea
Sweet Stuff
Sweet Thang
Sweet Thing
Sweetie
Sweetie Pie
Sweetness
Sweetums
Tator Tot
Teddy Bear
Thunder Cat
Tiger
Tough Guy
Warrior
Wolverine
Wonder Boy
Wookie
Yankee
Zorro
Sweetie or sweetie pie
Lamb chop
Precious
Baby doll
Sugar or sugar lumps
Smootchie or smootchie poo
Cutie pie
Cuteness
Cute stuff
Tarzan or Jane
Captain or captain of love
Monkey man
Honey buns
Bubble
Bunny
Squirrel
Chicken
Chickadee
Love nugget
Love lumps
Angel eyes
Kitty cat
Sunshine
Boo boo bear
Tootsie
Buttercup
Dimples
Honey bunch
Luvs
Babylicious
Little kinky
Fruit loop
Money muffins
Baby doodle
Boogie bear
Darlington
Canoodle
Captain underpants
Cool breeze
Braveheart
Care Bear
Ironman and Pepper
Little Muppet
Superman and Lois
Merlin
Papa Bear and Mama Bear
Heart thief
Olive juice
Cherub
Angel face
McDreamy
Moonbeam
Baby blue
Love robber
Studly
Cuddly Muffin
Dr. Love
Snuggle bunny
Cutie boo
Sir Ilovealot
My prince
Big papa
Boyfriend
Mr. Mine
Sweet
Ace
Lover boy
Rock star
Babykin
Oreo
Sugar Puff
Sugar Bear
Hot Chocolate
Plum
Smarties
Jujube
Captain Cookie
Strudelman
Cherry Pie
Cheesecake
Suga
Brown sugar
Sugar Biscuit
Jelly Bean
Sugar Booger
Sugar Britches
Sweet-pear
Thundermuffin
Blueberry
Sweetcheeks
Sweet Cheeks
Sweets
Fruity Pebble
Fruitcake
Candy-Man
Sugar-Belly
Popsicle
Hot Honey
Snickers
Yummers
Yummy Bear
Chocoboy
Cuddle Muffin
Pudding Pop
Pudding Pie
Hubba Bubba
Puddin'
Sweet Pickle
Pickle
Pickle Pie
McMuffin
Butter Babe
Apple Pie
Captain Love Muffin
Candyman
Candybar
Cinnamon Buns
Churro
Choco Bean
Jello Cup
Hot Fudge Sundae
Honey Pot
Sweetest Ethereal
Sugar Lips
Waffle
Waffles
Fruit Loops
Marshmallow
My Sweet Boy
Pancake
My Sweet Prince
Stud-muffin
Paws
Smile Maker
Smilemaker
Sunny
Smoochie
Snugglekins
Teddy
Fine Wine
Lunar
Mister Cutie
Tender Heart
House Mouse
Snowbunny
Panda Man
Bubbles
Freckles
Papito
My Beautiful Nerd
Zazu
Smiley
Goofy
Lovebird
Guapo
Giggles
Nice Guy
Pikachu
Cuddle cooze
Niceness
Pagemaster
Poopsie
Professor
Potter
Peanut
Richie Rich
Roo
Bambino
Silly
Little Monkey
Muppet
Munchkin
Little Monster
Bees Knees
Bambi
Bubs
Huggies
Bubba
Babykins
Babyface
Birdie
Bugbug
Angelito
Brainy
Kawaii
Huggaboo
Captain Cuddles
Kissyface
Hugster
Lambchop
Zebu
Buff Babe
Crabapple
Carebear
Wolfie
Caregiver
Cheeky
Gangsta Baby
Jitterbug
Junebug
Hottie McNaughty
Superstar
Winkie
Adorable
Binky
Booboo
Little Firecracker
Fluffer Nutter
Simba
Woody
Yoda
Mr. Cutie
Nemo
Pup
Puppy
My Fluffy Ball
Bumblebee
My R2D2
MY C3PO
Casper
Little Walnut
Picasso
Pascal
Fluffy
My Cute Nice Guy
Supercutie
Busy Bee
Jungle Bunny
TwinkleToes
My Lil Chicken Nugget
Everything
Amore Mio
Velvet Lips
Mon amour
My Hero
Soul Mate
Night Light
White Knight
Heart & soul
Key to My Life
Key to My Heart
Knight in Shiny Armor
My Life
Stardust
My Heaven
Light of my Life
The Love of My Life
My man
Treasure
Heaven Sent
Gum Drop
Your Majesty
Studley
Sparky
Sparkles
Starshine
Snowflake
Sunbeam
Fated One
Diamond
Joyful Knight
Dreamer
Glorious
Golden
Movie Star
Only
Other Half
Raindrop
Magic Prince
Xoxo
McSteamy
Lovey Dovey
Apple Butt
Prince Charming
Kindred Soul
Bright Eyes
Cupid
Near & Dear
Joy
Hermoso
Romeo
My World
My Love
My All
The Man of My Life
My Everything
My Knight
My Sunshine
Luscious Lips
My Lion