A love note is a romantic and surprising way to express feelings of love in written form. It can be meaningful, touching and even life-changing.
Sweet love notes from the heart will give you some inspiration to write your own. By writing your own cute love notes for him/her, you will keep the romance alive in your relationship.
If you're searching for sweet love quotes to share with the people you love or just want to feel inspired yourself, discover girlfriend quotes of all time. Browse through a deep collection of husband quotes, good morning message for her and heart broken quotes.
Love Notes
I can't say how every time I ever put my arms around you, I felt that I was home.


Ernest Hemingway to Marlene Dietrich
Whenever I think of you, I just can't help but smile. Falling in love with you is the greatest thing that has ever happened to me, and I've never been happier in my life. I know this feeling will last forever.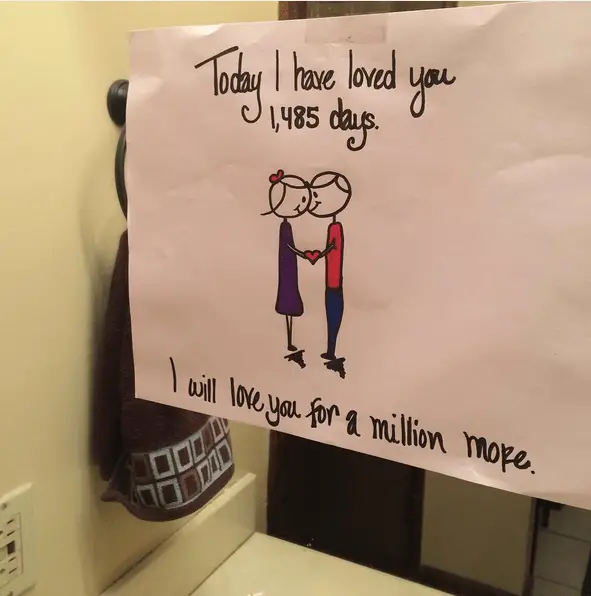 Since I left you, I have been constantly depressed. My happiness is to be near you. Incessantly I live over in my memory your caresses, your tears, your affectionate solicitude. The charms of the incomparable Josephine kindle continually a burning and a glowing flame in my heart. When, free from all solicitude, all harassing care, shall I be able to pass all my time with you, having only to love you, and to think only of the happiness of so saying, and of proving it to you?

Napoleon to Josephine
I am wishing you all the best in life because you are my number one, the queen of the house of joy and success. It is my pleasure to appreciate you for the entire things you've done in my life. I love you!
Nothing compares to your hands, nothing like the green-gold of your eyes. My body is filled with you for days and days. You are the mirror of the night. The violent flash of lightning. The dampness of the earth. The hollow of your armpits is my shelter. My fingers touch your blood. All my joy is to feel life spring from your flower-fountain that mine keeps filling all the paths of my nerves which are yours.

Frida Kahlo to Diego Rivera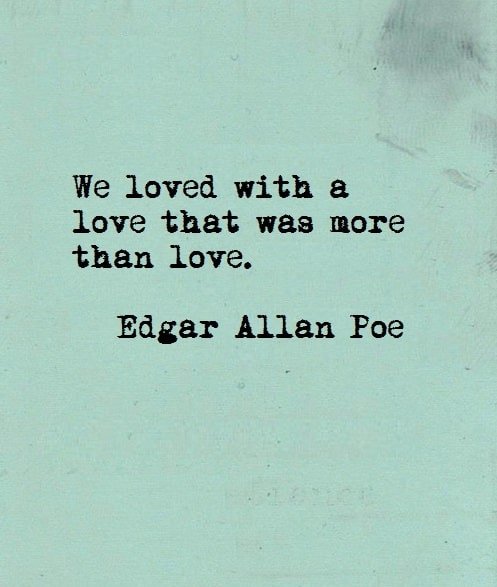 It is not true that you only fall in love once. I know this because every time I look at you, I fall in love all over again.
Dearest — my body is simply crazy with wanting you — If you don't come tomorrow — I don't see how I can wait for you — I wonder if your body wants mine the way mine wants yours — the kisses — the hotness — the wetness — all melting together — the being held so tight that it hurts — the strangle and the struggle.

Georgia O'Keeffe to Alfred Stieglitz
Having you in my life makes each day a little brighter. I can't wait to wake up in the morning because I know you'll be there. I think of you often throughout the day, and I rush home from work, so I can be close to you again.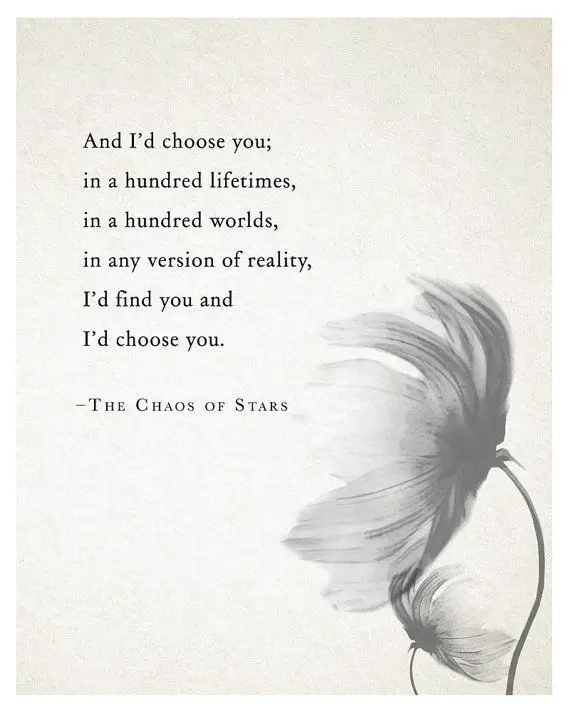 Though still in bed, my thoughts go out to you, my Immortal Beloved, Be calm-love me-today-yesterday-what tearful longings for you-you-you-my life-my all-farewell. Oh, continue to love me-never misjudge the most faithful heart of your beloved. Ever thine. Ever mine. Ever ours.

Beethoven to his "Immortal Beloved"
Loving you is the best thing that has ever occurred to me and the reason is because you are truthful in all that you said to me. I have been meeting men in life but never have I come across one as special as you. I love my baby so much!
This should be a very easy letter to write — words should come easily and in short it should be simple for me to tell you how desperately happy I was to open the paper and see the announcement of our engagement, but somehow I can't possibly say all in a letter I should like to. I love you, precious, with all my heart and to know that you love me means my life. How often I have thought about the immeasurable joy that will be ours some day. How lucky our children will be to have a mother like you…

George H. Bush to Barbara Bush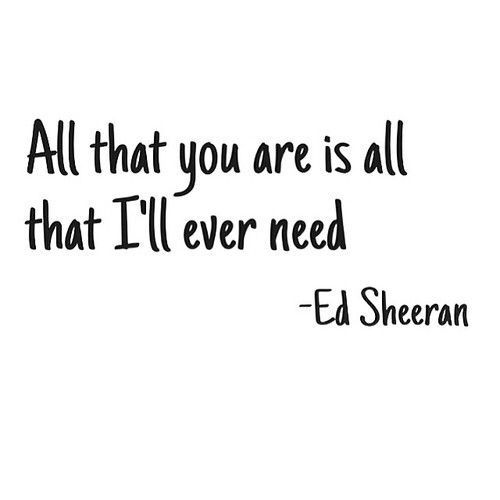 Do you even know how special you are to me? There is no one else in this world like you, you are one of a kind. And you are the only guy out there for me.
The important thing is I don't want to be without you for the next 20 years, or 40, or however many there are. I've gotten very used to being happy and I love you very much indeed.

Ronald Reagan to Nancy Reagan
Sometimes at night, I lay there listening to the rhythm of your breathing because it fills me with happiness to know you're there. Snuggling up to you brings me a sense of contentment that I never knew before. Knowing you love me as much as I love you brings me peace and joy.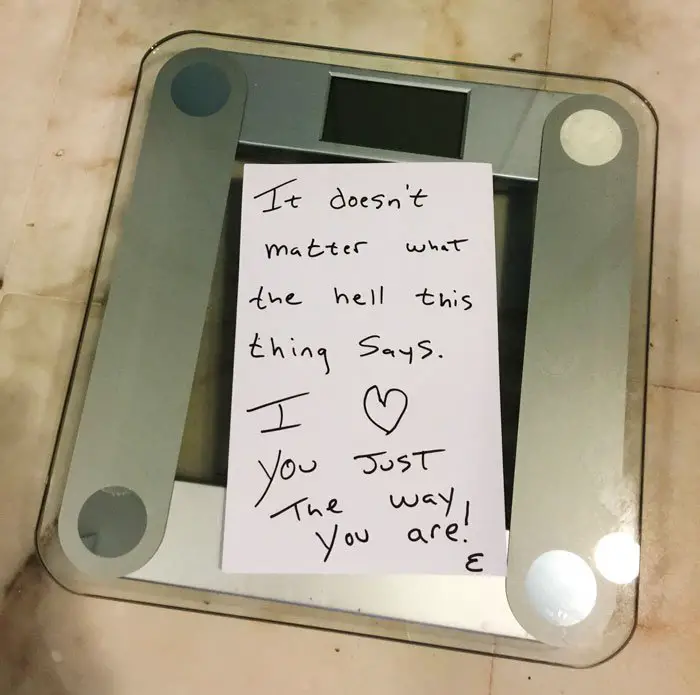 Everyone is furious with me for going back to you, but they don't understand us. I feel that it is only with you that I can do anything at all. Do remake my ruined life for me, and then our friendship and love will have a different meaning to the world. I wish that when we met at Rouen we had not parted at all. There are such wide abysses now of space and land between us. But we love each other.

Oscar Wilde to Lord Alfred Douglas
But if you please to do the office of a true loyal mistress and friend, and to give up yourself body and heart to me, who will be, and have been, your most loyal servant, (if your rigour does not forbid me) I promise you that not only the name shall be given you, but also that I will take you for my only mistress, casting off all others besides you out of my thoughts and affections, and serve you only. I beseech you to give an entire answer to this my rude letter, that I may know on what and how far I may depend. And if it does not please you to answer me in writing, appoint some place where I may have it by word of mouth, and I will go thither with all my heart. No more, for fear of tiring you.

Henry VII to Anne Boleyn
Blessed are those whom God granted the most beautiful women in life; beautiful in everything they are and do. Baby, you are exactly such a woman in my life and I want to appreciate you for everything you have, I love you!
You are my diamond angel the true love that I'm blessed with, loving you returns to my heart endless joy that keeps me stronger than ever. I love you my sweetheart!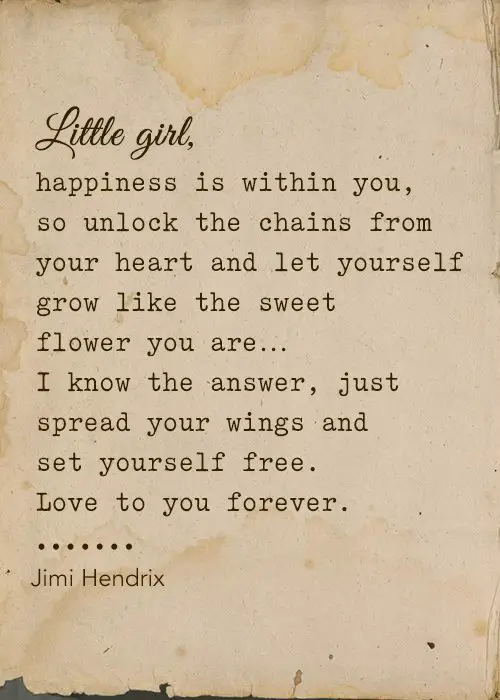 But oh my dear, I can't be clever and stand-offish with you: I love you too much for that. Too truly. You have no idea how stand-offish I can be with people I don't love. I have brought it to a fine art. But you have broken down my defenses. And I don't really resent it.

Vita Sackville-West to Virginia Woolf
Dearest love, we've been through a lot and we'll encounter tougher times, too, of that I'm sure. When I try to imagine the difficult moments that lie ahead of us, I'm not afraid. My head tells me I should worry, but I don't. It's because of you. You see, I know you, and I know that if we are walking through together, we'll be alright. You are my safe place.
Dearest deeply loved Victoria, I need not tell you that since we left, all my thoughts have been with you at Windsor, and that your image fills my whole soul. Even in my dreams I never imagined that I should find so much love on earth. How that moment shines for me still when I was close to you, with your hand in mine. Those days flew by so quickly, but our separation will fly equally so. Ernest [my brother] wishes me to say a thousand nice things to you. With promises of unchanging love and devotion, Your ever true Albert.

Prince Albert to Queen Victoria
I fell madly in love with you because of a million little things that you did not even realize you were doing.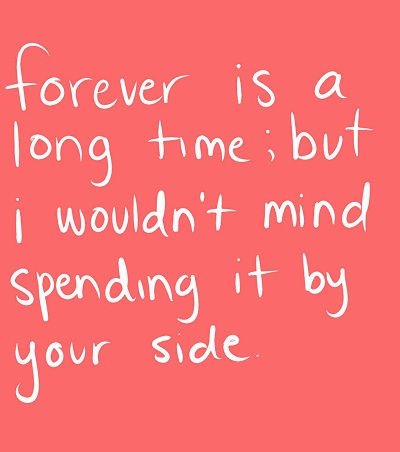 You are my dream come true the reason why smiles never cease to leave my cheeks, my pearl of passion I just want you to know that I love you!
Out of the depths of my happy heart wells a great tide of love and prayer for this priceless treasure that is confined to my life-long keeping. You cannot see its intangible waves as they flow towards you, darling, but in these lines you will hear, as it were, the distant beating of the surf.

Mark Twain to future wife Olivia Langdon
The kind of joy I get from you is no way compare to the one any other man can give to me. you are so special and that's why I love you my sweetheart!
Look at my smile and see how I am madly and deeply in love with you.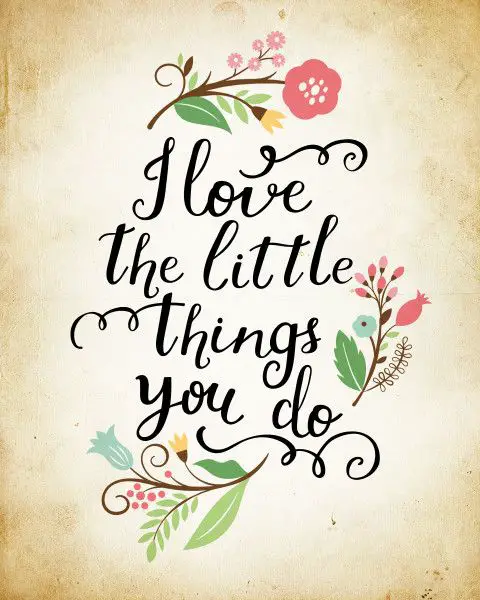 When I am unhappy, dear Mary, I read your letters. When the mist overwhelms the "I" in me, I take two or three letters out of the little box and reread them. They remind me of my true self. They make me overlook all that is not high and beautiful in life. Each and every one of us, dear Mary, must have a resting place somewhere. The resting place of my soul is a beautiful grove where my knowledge of you lives.

Kahlil Gibran to Mary Haskell
You inspire me to be a better human being. Thank you, my sweetheart.
To my love. Even after all of this time that we have spent together, I find myself loving you more and more as time goes on.
I look down the tracks and see you coming, and out of every haze & mist your darling rumpled trousers are hurrying to me. Without you, dearest, I couldn't see or hear or feel or think or live. I love you so and I'm never in all our lives going to let us be apart another night. It's like begging for mercy of a storm or killing Beauty or growing old, without you. I want to kiss you so, and in the back where your dear hair starts and your chest. I love you and I can't tell you how much to think that I'll die without your knowing. Goofo, you've got to try [to] feel how much I do, how inanimate I am when you're gone, I can't even hate these damnable people. Nobody's got a right to live but us, and they're dirtying up our world and I can't hate them because I want you so. Come Quick. Come Quick to me. Lover, Lover, Darling. Your Wife

Zelda Sayre to F. Scott Fitzgerald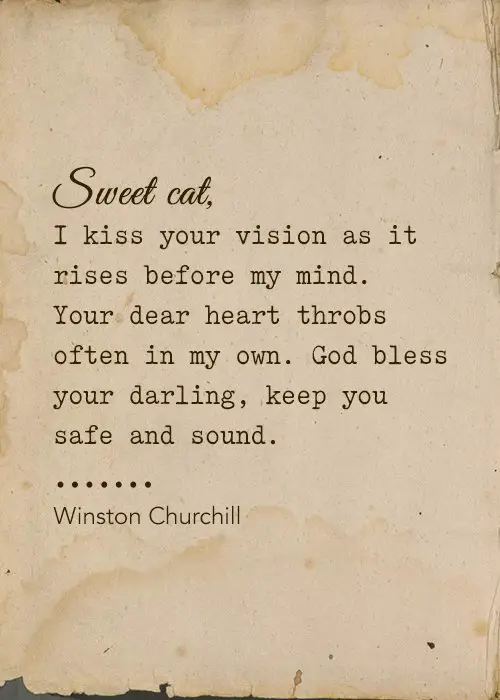 How I wish I can open my heart for you to see; I swear you will never find any trace of black spot in it. I am yours now and till the end of time. When I was weak, you were my strength. I love you, you are one for me!
I know what love is because you showed me what love is.
I will cover you with love when next I see you, with caresses, with ecstasy. I want to gorge you with all the joys of the flesh, so that you faint and die. I want you to be amazed by me…

Gustave Flaubert to Louise Colet
For this smile of yours, this gentleness I find in you and the most interesting moments I have shared with you will never let me forget you here and in the hereafter. I love you my dearest!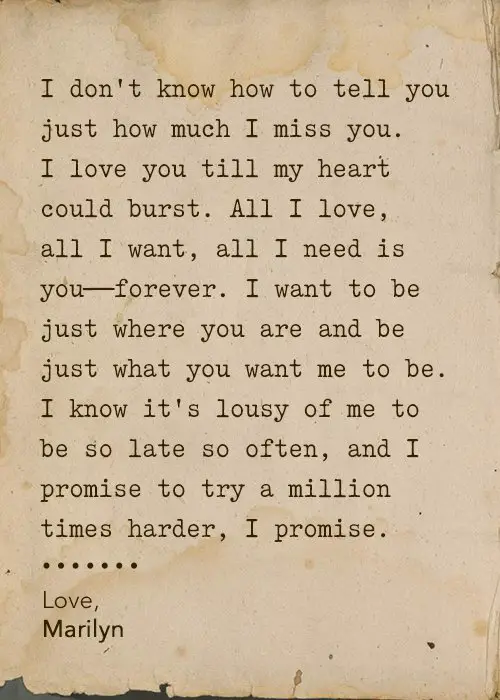 You are always my rainbow after the storm. I feel safe in your loving arms. You are more than I could have ever hoped for. I love you so much my sweetheart.
Well, you ask me pointblank why I love you… I love you, Vita, because I've fought so hard to win you… I love you, Vita, because you never gave me back my ring. I love you because you have never yielded in anything; I love you because you never capitulate. I love you for your wonderful intelligence, for your literary aspirations, for your unconscious coquetry. I love you because you have the air of doubting nothing! I love in you what is also in me: imagination, the gift for languages, taste, intuition and a host of other things… I love you, Vita, because I have seen your soul…

Violet Trefusis to Vita Sackville-West
I can't promise that I'll be perfect, but I can promise that I will always try to make you smile and be there when you need me because I love you.
Do you have any idea how much I love you?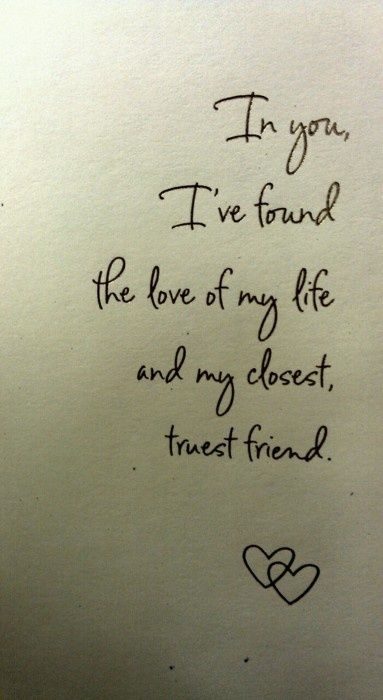 Last night I dreamed about you. What happened in detail I can hardly remember, all I know is that we kept merging into one another. I was you, you were me. Finally you somehow caught fire.

Franz Kafka to Milen Jesensk
You think you're one of millions but you're one in a million to me.

Brad Paisley
Because of you, I get to fall asleep feeling happy every single night. Your love makes me happy and peaceful.
I woke up this morning with great bliss of freedom and joy in my heart… I'm saved, you're saved, we're all saved, everything has been all rapturous ever since — I only feel sad that perhaps you left as worried when we waved goodbye and kissed so awkwardly — I wish I could have that over to say goodbye to you happier and without the worries and doubts I had that dusty dusk when you left…

Allen Ginsberg to Peter Orlovsky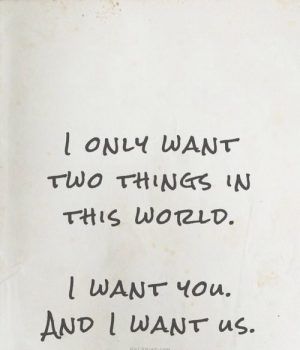 What is love? It is the smile I get whenever the phone rings, and I realize that it is a text from you. You make me so happy, thank you sweetheart I never to stop loving you.
Telling you that I love you does not even begin to describe how I feel about you.
It's tough as hell without you and I'm doing it straight but I miss you so I could die. If anything happened to you I'd die the way an animal will die in the Zoo if something happens to his mate. Much love my dearest Mary and know I'm not impatient. I'm just desperate.

Ernest Hemingway to Mary Welsh
When you get this note, you should come over and give me the longest kiss we have ever had. Remember, I will always love you.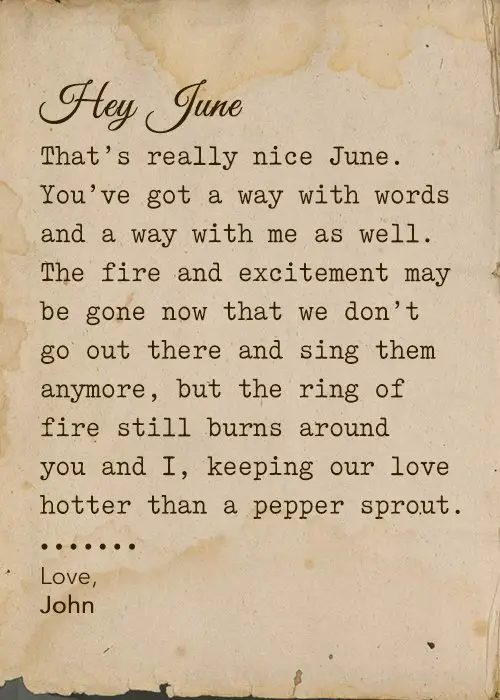 You have the most beautiful soul that I have ever known.
I already love in you your beauty, but I am only beginning to love in you that which is eternal and ever previous — your heat, your soul. Beauty one could get to know and fall in love with in one hour and cease to love it as speedily; but the soul one must learn to know. Believe me, nothing on earth is given without labor, even love, the most beautiful and natural of feelings.

Leo Tolstoy to Valeria Arsenev
I've never had a moment's doubt. I love you. I believe in you completely. You are my dearest one. My reason for life.

Ian McEwan
You have no idea how much you have changed my life. And, you have no clue how fast my heart beats when I see you.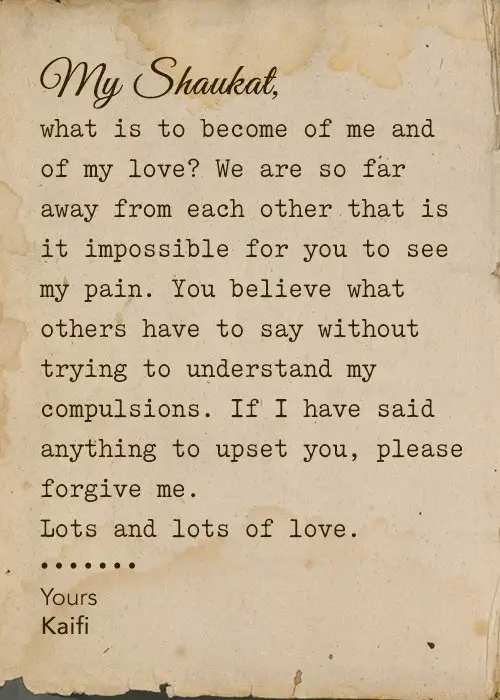 I adore the texture of your mind; and you are a writer and a thinker and beautiful. And you are witty. These things, though they remain scattered, are good and enrich me. I loved your flowers and your sending them — I have had much pleasure from them and they still bloom…

Iris Murdoch to Brigid Brophy
I do know some things. I know I love you. I know you love me.
You are not just my love. You are the air I breathe and I cannot live without you.
You have touched me more profoundly than I thought even you could have touched me — my heart was full when you came here today. Henceforward I am yours for everything….

Elizabeth Barrett Browning to Robert Browning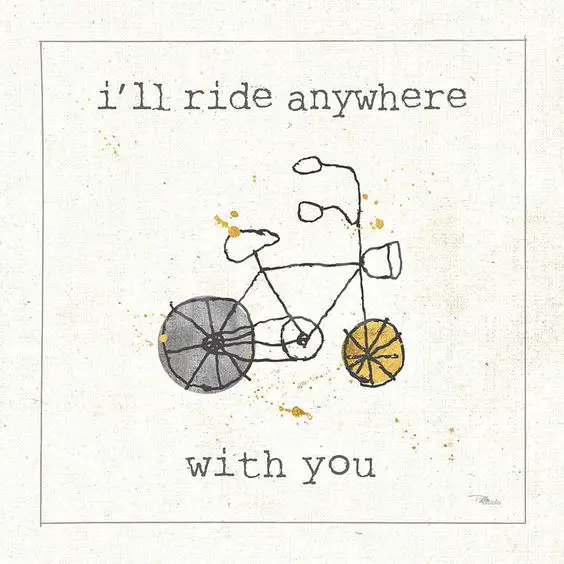 Whatever happens tomorrow, or for the rest of my life, I'm happy now…because I love you.
I will never forget about the moment I realized that I loved you. You are the love of my life and my best and truest friend.
My greatest torment since I have known you has been the fear of you being a little inclined to the Cressid; but that suspicion I dismiss utterly and remain happy in the surety of your Love, which I assure you is as much a wonder to me as a delight. Send me the words 'Good night' to put under my pillow.

John Keats to Fanny Brawne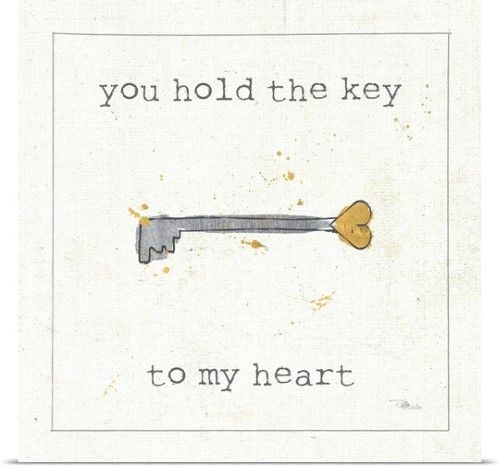 I love you more than I have ever found a way to say to you.

Ben Folds
You discovered parts of me that I never even knew existed. I love you so much.
…my destiny rests with you, and you are a woman, eighteen years of age, and two out of a convent. I love you, and you love me — at least, you say so, and act as if you did so, which last is a great consolation in all events. But I more than love you, and cannot cease to love you. Think of me, sometimes, when the Alps and ocean divide us — but they never will, unless you wish it.

Lord Byron to Teresa Guiccioli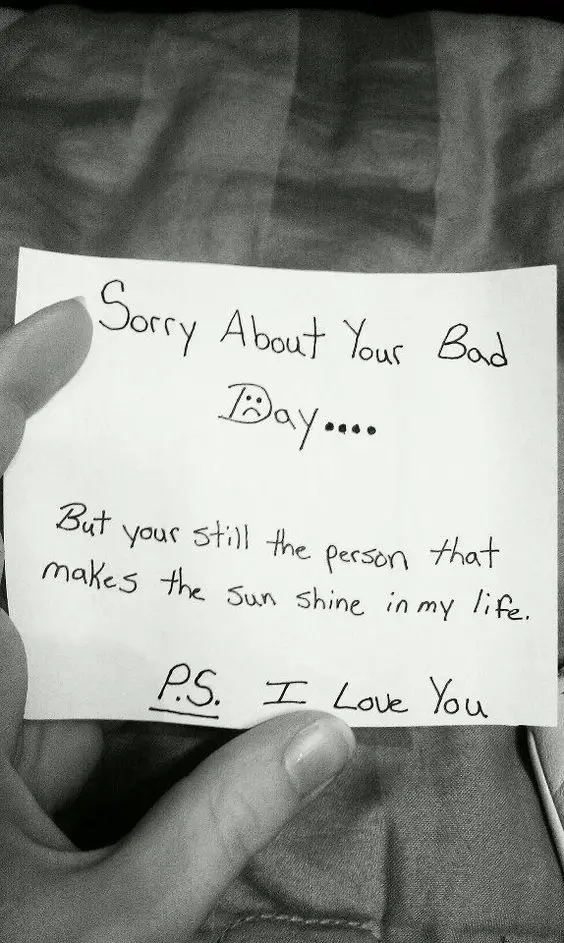 You have bewitched me, body and soul, and I love, I love, I love you. I never wish to be parted from you from this day on.
I want to make you as happy as you make me.
Many a man who loves spiritually is a weakling — a professor. Many a one who loves physically is a brute. But when the two are mixed, he loves with all the fire and passion of a poet and a caveman… If I ever kiss you you'll know that — and you'll know what a wonderful thing my love is.

James Thurber to Eva Prout