Friends are an important part of life. The true friends help us to keep the lights, make your day brighter and happier. With nice friendship text messages, you can express exactly how much you love and appreciate your best friend.
If you're searching for best quotation of all time that perfectly capture what you'd like to say or just want to feel inspired yourself, browse through an amazing collection of paragraph for my best friend, best friendship quotes, friend missing quotes and happy birthday best friend.
Best Friend Text Messages
I want to be your BFF until I'm too old to remember what BFF means.
I don't tell you I love you nearly enough.
You are my true friend, always there when I need you most, loving and comforting.
Friendship … is born at the moment when one man says to another "What! You too? I thought that no one but myself . . . ― C.S. Lewis
I want to say thank you my friend… You always tolerate my most annoying times. You might not know this, but you helped me find happiness in being the person that I really am.
Friendship is unnecessary, like philosophy, like art…. It has no survival value; rather it is one of those things which give value to survival. ― C.S. Lewis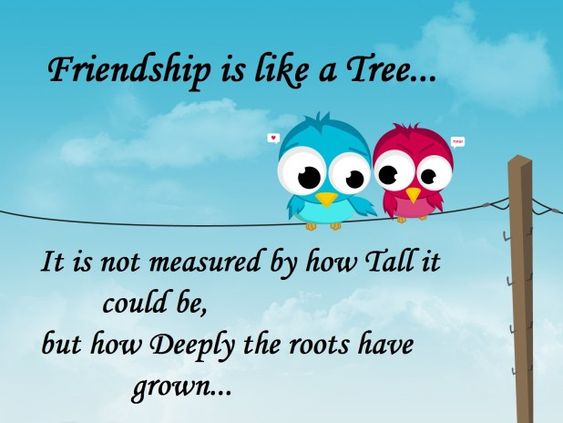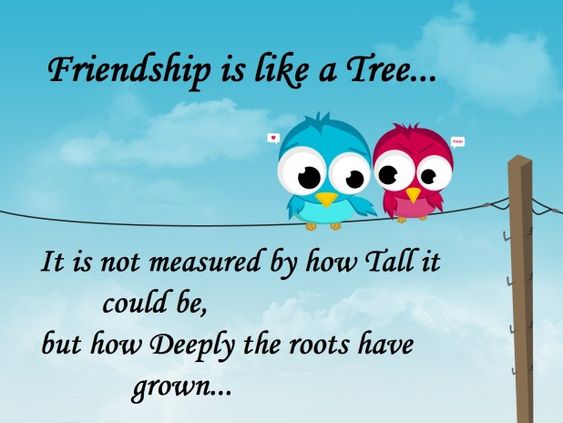 You're my favorite person to be socially awkward with.
Real friends never leave each other, never part. Sometimes, they couldn't be physically together, or they just sit silently, deep within each other's heart, saying, 'I am just here if you need me.'
I still can't believe I was lucky enough to meet someone as weird as you.
A friend is someone who knows all about you and still loves you. ― Elbert Hubbard
Friends are known to be protective and caring.
You are amazing! As a friend, you understand the all the things I never say and never says anything I don't understand.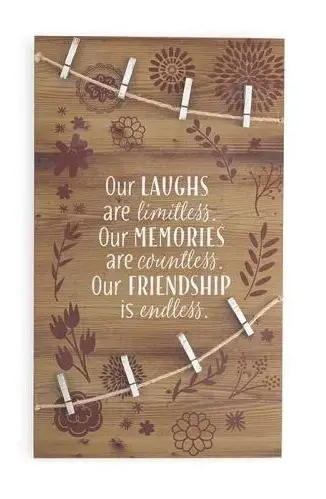 We're so hilarious together that I feel bad for the people who don't get to listen to our conversations.
We are best friends. Always remember that if you fall, I will pick you up… after I stop laughing.
I haven't completely lost faith in humanity yet, because of people like you.
I love you more than words can say.
There is nothing I would not do for those who are really my friends. I have no notion of loving people by halves, it is not my nature. ― Jane Austen
The beautiful friendship we share makes me so happy. When I am with you, I can be honest and lay my heart bare.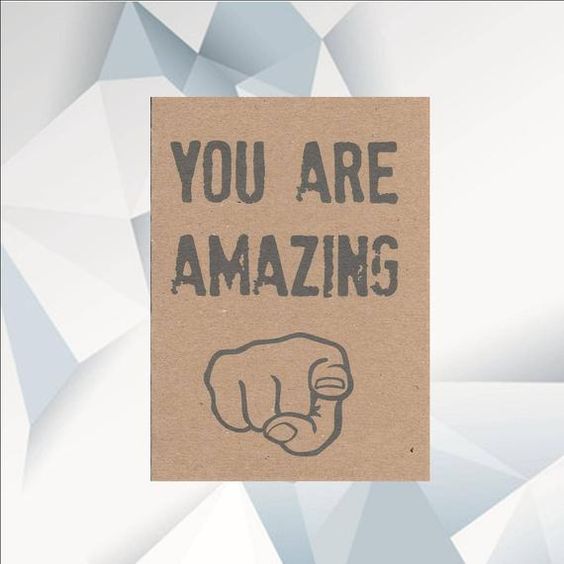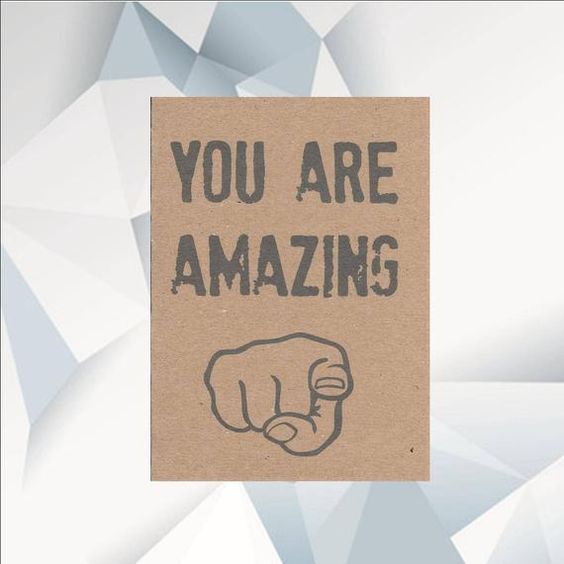 Thank you for always being there for me when I can't afford to get a therapist.
Thanks for being there for me, even when I'm at my most annoying.
There is nothing better than a friend, unless it is a friend with chocolate. ― Linda Grayson
I believe that we should remember and care about our friends not only while we're together, but when they're far away. I will always remember you, my dear friend.
Always remember that our friendship doesn't depend on being physically together, because we perfectly understand each other, and we will be friend forever.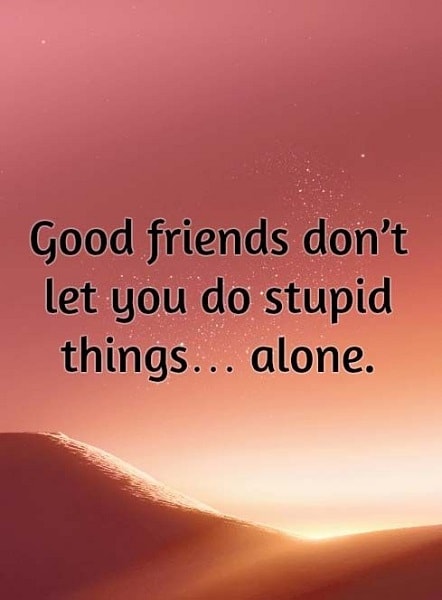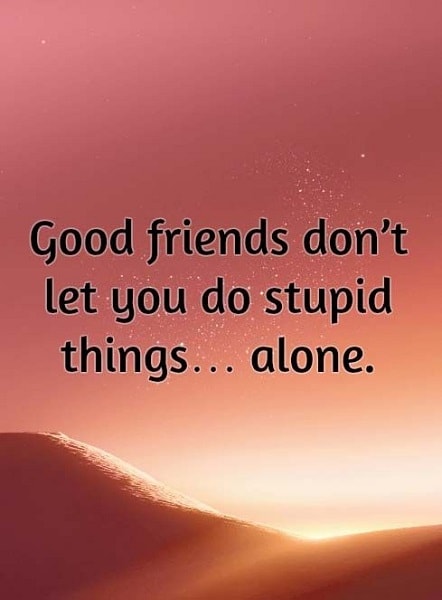 I love that we've been BFFs since before the acronym existed.
I honestly think you're the funniest person I've ever met.
I'm so grateful you came into my life when you did.
We'll be friends forever because you already know too much.
I would rather walk with a friend in the dark, than alone in the light. ― Helen Keller
I'm so proud of myself because I met you. Whatever happens, I'll always be your side and never let you to face anything alone. You are the perfect friend.
Best Friendship Messages
You're the friend I'd feel the worst about killing in a post-apocalyptic death match for food.
If anyone ever hurts you, I will destroy them.
Wishing you a happy friendship day, my dear friend. May God strengthen our bond and fill our lives with happy memories.
You know what? No matter what is happened, you have stuck by my side. You are not only my greatest friend, but also my inspiration, and I love you so much.
You have no idea how beautiful you are.
It's hard to meet people in life who are willing to give everything without the hope of any return. I call myself lucky because I have someone like that in my life. It's you!
Promise me we are true friends. You are the roof, I am the ground. You are the floor, I am the tiles. You are the sun, I am the rays. I am the tree, you are the monkey.
You are like the aeroplane that takes me against the wind of sadness into the clouds of joy. Thanks for being my friend.
Let me celebrate you, my friend, because you deserve it more than anyone I know but never do it yourself. You're the most amazing human being on this crazy planet, and I feel so lucky to be your best friend.
What is a friend? A single soul dwelling in two bodies. ― Aristotle

Thank you for listening to my long, stupid stories as though you haven't already heard them a millions times.
I'm lucky to have a friend like you and not like me.
I wish you were here. Everybody else sucks.
Friendship is the hardest thing in the world to explain. It's not something you learn in school. But if you haven't learned the meaning of friendship, you really haven't learned anything. ― Muhammad Ali
How do people tell a friend from an acquaintance? They both can feel your mood, but when it comes to friends, they always look much deeper. Thanks to you, I understand that a true friend always knows the reason for your sadness or happiness. I loves you even when I forget to love myself.
I hope we never get tired of making fun of each other.
I know life sucks right now, but you're going to end up successful. I can tell.
It is more fun to talk with someone who doesn't use long, difficult words but rather short, easy words like 'What about lunch?' ― A. A. Milne
I know your life can go on without me, that I can be happy without you, that I can survive without you. But even if you turn me away, I will still stay with you and will always be your friend.
You always make me feel better when I'm upset.
Only a true best friend can protect you from your immortal enemies. ― Richelle Mead
There is no one with whom I can share my tears and fears if you were not here. Thanks for being by my side, and always giving me reasons to cheer.
You make me better person, my friend, I wouldn't have become the person I am today. You have always supported to me and this made me a confident person. Everything I am and will be is because of you, my sweet friend.
We've been friends for so long I can't remember which one of us is the bad influence.
I miss you. You're coming over this weekend, and no, you don't have a choice.
Each friend represents a world in us, a world possibly not born until they arrive, and it is only by this meeting that a new world is born. ― Anais Nin
Hey my lovely friend! Today, I remembered the amazing times that we've had. As the years have gone by, I realize that you have been the only person in my life who bonded with me without any expectation. How can I ever thank you? You are rock!
I am glad you are here with me. Here at the end of all things, my dearest friend.
Life is too short to be serious all the time. So, if you can't laugh at yourself… call me, I'll do it for you.
If we weren't friends, I would hate you with a passion, because you're perfect.
If you have two friends in your lifetime, you're lucky. If you have one good friend, you're more than lucky. ― S.E. Hinton
Cute Friendship Text Messages To Send Your Best Friend
I can't understand why people visit any therapists. The friend's house is the best place you can go to when you need someone to talk to. These friendly heart-to heart chats over a cup of tea are everything I need to get better.
It is really important to remember and care about our closest people not only while we can be together, but also when miles separate us. Distance tests the strength of friendship and I am glad to have friends who are close to me even though we aren't next to each other right now.
Thank you for being the only person I talk to instead of about.
I want you to know that I'm proud of everything you've accomplished.
Words are easy, like the wind; Faithful friends are hard to find. ― William Shakespeare
My dear friend, we have had a lot of fights and disagreements, there have been the rough and bumpy roads which we passed. But I am sure about only one thing: our journey together will never stop. You are my friend untill the end of my days.
I want to be the reason you look down at your phone and smile. Then walk into a pole.
I look like a crazy person whenever I read your texts, because I start laughing out loud.
Silence make the real conversations between friends. Not the saying, but the never needing to say that counts. ― Margaret Lee Runbeck
The glory of friendship is not the outstretched hand, not the kindly smile, nor the joy of companionship; it is the spiritual inspiration that comes to one when you discover that someone else believes in you and is willing to trust you with a friendship. ― Ralph Waldo Emerson
Thank you so much for your care, kindness, and for being such an amazing friend. I just wanted you to know that I am happy to have such a wonderful person in my life. I will remember you in my thoughts forever. Thank you. For being you. For being the most wonderful best friend, I could ever ask for.
I know understand that since I have good friend like you, no matter how much life is sucking, we can make each other's laugh.
Real friends should have eaten salt and sugar together and stood the test of time. Real friends won't give up on their friendship, because they know that together they're invincible and, what is more important, happy.
Friendship- my definition- is built on two things. Respect and trust. Both elements have to be there. And it has to be mutual. You can have respect for someone, but if you don't have trust, the friendship will crumble. ― Stieg Larsson
Anybody can sympathize with the sufferings of a friend, but it requires a very fine nature to sympathize with a friend's success. ― Oscar Wilde
True friends are always together in spirit. ― L.M. Montgomery
Short Messages For Best Friend
I don't know where I'd be without you in my life. I value our friendship so much and just want to say you're the best.
You are the guy who brightens my smile when you are with me.
Best friends are those who stand by you no matter what. Thanks for proving time and time again what an incredible friend you are!
Friends are the family you choose.
I am sure we will be best for so long. Because we are so lazy to make new friends.
Life was meant for good friends and great adventures.
I want to say thank you for the sincere friendship you give me, for all the great moments you have given me and for being my best friend in the whole world.
I feel truly blessed to have such a wonderful person in my life as you are, my friend.
I want to be your BFF until I'm too old to remember what BFF means.
A sweet friendship refreshes the soul. Proverbs 27:9
I feel comfortable and able to say anything when I am with you. Thanks for being that special friend.
You're my best friend and my family by choice. Thank you for being in my life. I feel truly lucky.
Rain or shine, you'll always be my best buddy. Let's never stop adding to the great tale of our adventures!
Anything is possible when you have the right people there to support you.
I believe best friends have twin souls. We feel the same, we think the same, and we're always on the same wavelength. Love you, bestie.
We've known each other for such a long time that I can hardly remember my life before we met. You're my best friend, and you're a part of me.
True friends are always together in spirit.
Whatever happens, I have always got your back. I hope you know this. You're my best friend and I'll stick by you no matter what.
Messages For Best Friend Forever
Thank you for being the greatest gift God could have ever blessed me with. Thank you for touching my life and adding new colors to it. Love you, best friend.
You hold great value in my life, and nobody can ever take your place. I am so blessed to have a friend like you in my life. We will keep our friendship forever stronger than ever.
God keep you for me, my friend, you are my backbone and the thought of you energizes me daily to achieve and make things happen. You are my drive and I can never stop loving you, my wonderful friend.
You are my mentor, a sister, my advisor, and a friend. I will always treasure our friendship.
Friends are a treasure and you are my most prized treasure, though I know that you are not a possession. You just chose to stay with me no matter what and I am very thankful for that.
We don't need matching necklaces or bracelets to mark our friendship. The marks we have are seared deep in our hearts. You're my best friend forever.
A good friend is a connection to life — a tie to the past, a road to the future, the key to sanity in a totally insane world. Lois Wyse
Good friends are hard to find, harder to leave, and impossible to forget.
True friendship is seen through the heart not through the eyes.
I must have done something good in life because I ended up with a friend like you. We promise to be there for each other. That is because we're friends forever.
You have always been there in my hard times and my heartbreaks. I thank God everyday for blessing me with such a true friend like you!
It doesn't matter whether you need me in the middle of the night or mid-day; I will always be there for you. And I know you would do the same for me. Best friends forever, mate.
Thank you for being around when I was going through hard times, my best friend forever.
Emotional Messages For Best Friend
Thank you for your help. Thank you for your support and encouragement. Thank you for making me smile again. You are one of the secrets to my success at school. Thank you for always being my best supporter.
Sometimes, I forget how great our friendship is. Come rain, come sunshine, we will remain the best of friends. I'm glad I have you for life.
Thank you for loving me while knowing me inside and out. You always have your own way to charm my heart; I love it so much.
True friendship is not a game that you can just end like that; it starts today and stays forever.
I don't know where my life would be without you. More than anything else, I value our friendship most. You have given me so much to be grateful for. Even though I don't deserve it, you have constantly reminded me how special I am.
I never knew what true friendship meant until I met you. With you now I know how good friendship is.
You're the only one who understands my deepest fears even without me having to voice them out. You're my true friend.
You are the most amazing person in my life. Sometimes, I look for reasons to create petty arguments with you, but you are too pure and graceful. Cheers to being patient, loving, kind and modest. I celebrate you.
Your friendship is the best thing that has ever happened to me in life. I love you dearly.
What I love most about you is your sense of humor and humility. Keep on being the glamorous fashionista that you are. I love you, best friend.
No matter where life takes us, I'll always run to you, should you call. That's what best friends do, and I'd do this and infinitely more for you.
A loyal friend laughs at your jokes when they're not so good, and sympathizes with your problems when they're not so bad. Arnold H. Glasgow
Special Messages For Friends
I know I can always count on you when everything in my life comes to an end. It feels so nice to have a nice friend like you.
You are my closest friend, and you have a special place in my heart.
Our friendship gives me the push I need to get what I desire for. Thanks for all the support, dear friend.
Dear friend, I want to let you know that you can always count on me in anything. You are a very special friend to me. I will always treasure you.
Just imagine how horrible life without friends would be. They give us love, they make us feel special, and we all should always be grateful for such a gift.
We have our ups and downs, but none has the power to break us apart. I will always treasure you, my best friend.
You shelter my soul when you hug me and comfort my heart, although it is made a thousand pieces, it always has a space for you.
You're way stronger than you know. You are incredibly powerful. You are mindlessly beautiful. You are kind. You are grounded.You are awesome and I totally, absolutely love you.
Friends make your life memorable. Thank you for making mine sweet and memorable.
When I look at you, I see an understanding and reliable friend. This makes you a true friend.
You are an incredibly dear friend and I'm always so proud of you.
You are the best thing that anybody can ask for as a friend. Your friendship is nothing but an inspiration for me to be happy in life!
Let us be grateful to the people who make us happy; they are the charming gardeners who make our souls blossom. Marcel Proust
Nice Messages To A Friend
For my dear friend, if you die before me, and you are standing on the gates of heaven, ask if you can get me along!
You are more fun than anyone or anything I know, including bubble wrap.
Sending you a million smiles, one for each and every day, as I want you to keep smiling each and every day.
A single rose can be my garden…a single friend, my world.
True friends never leave each other, silence does not mean we have forgotten each other; you are always there in my heart. I am always here if you need me.
You are the most perfect you there is.
Having a friend like you means being the happiest person alive. I can't even think of a world without you in it. The warmth that you give me each and every day fills my heart with so much love. I love you, buddy.
You have the best smile.
Don't walk behind me; I may not lead. Don't walk in front of me; I may not follow. Just walk beside me and be my friend.
Having a friend like you is a true blessing. I feel like you are one of a kind. When I think of you, I immediately feel better, safer, calmer. I want to thank you for being the most wonderful human being the world.
You are enough.
You can be by my side, or you can also be apart. But, I know that you will forever stay in my heart. Love you my friend!
Sometimes I feel like I got you as a reward for some good work I did. I am incredibly lucky to have found you. I sincerely pray that our friendship will be so sweet forever.
You are one of the strongest people I know.
Maybe, I don't really know you that well. I don't know how you exactly act, but those things will not keep me away from you. Coz those are my reasons why I'm here… to know you much better.
You may not be my BFF. But you are my BFFFF (best friend for foreseeable future).
Your outlook on life is amazing.
You have shown me what true friendship means. Thank you, my dear friend.
My family may have raised me. But you're the one who lifts me up.
You look great today.
Thank you for touching my life in ways you can never imagine. You have really changed the way I see things. May God bless you!
You just light up the room.
There is nothing as precious in life as a true friend. A true friend is the best thing to have in the world, proud of you my friend!
Things To Text Your Best Friend To Make Them Smile
You're my hero, and I'm so lucky to call you my BFF.
You are a perfect friend.
You are my person and you will always be my person.
I know other people claim to have best friends, but you truly are the best.
Your smile lifts my soul.
Sending you a virtual hug. I hope you can feel it.
Thank you for being my best friend, and also watch out for that pole in front of you.
Was just thinking about you, so I guess it was the universe telling me to send you this text hoping you have a great day.
Each day I see you, life becomes easy for me.
Hope you're having the best day ever, and if not, let's get margs later and vent.
Sometimes, I wonder if I should buy a lottery ticket, because I'm the luckiest person in the world to have a friend like you.
Hoping you have a truly kick*ss day today, because you deserve it.
You've got a pizza my heart. Also, I'm hungry.
You are the star the world is waiting to shine.
Beautiful Messages For Friend
My life has become more beautiful than ever since I met you. You are the best friend ever.
Friendship is about those who walk into your life and make the most meaningful impact that forever change your life, irrespective of the time you know each other.
Whenever I need any mental or emotional support in life, you were always there for me, as a true friend. I'm so lucky that I have you!
In the sweetness of friendship let there be cheerfulness, for in the midst of laughter, the heart finds its happiness and refreshed.
Friendship looks so sweet when it is new, but it is really sweet because of you, for a true friend!
If you weren't in my life, I don't know where I would have been. I value your friendship dear and I love you so much.
Conversations may be short and silences long, but friendship makes for life's most beautiful song.
You make me forget about my sorrows and sufferings. I have wondered about how you can see through my soul for some time now.
Our friendship is a rare type of currency. It never depreciates, it always appreciates, it is acceptable in all countries but it is available only to a lucky few friends like us.
When the world is so complicated, the simple gift of friendship is within all of our hands. Maria Shriver
You are my best friend who listens, doesn't judge and somehow makes everything alright.
There is nothing on this earth more to be prized than true friendship. Thomas Aquinas
Heart Touching Friendship Messages
I am forever grateful to Lord for sending you into my life. May God bless you.
One thing that I appreciate in life is you, without you, my life would be in a mess. I am glad that I don't have to live a single day without your company!
I appreciate you every day, and I feel really great to have you in my life, dear.
I can never be grateful enough for the many times you have checked up on me and brilliantly given you all just to make me happy. As long as we are great friends, I will always have your back.
Without you, dear friend, I'm not sure where my life would be.
Thank you from the depths of my heart for being my friend. I would choose you over material wealth a million times over. Indeed, you are a precious gift from God.
You have given me so much to be grateful for, my buddy.
To be honest with you, I am forever grateful to Lord for sending you into my life. May God bless you.
Whenever I need, you give me your support. Your friendship is very important to me and I appreciate that so much.
There is nothing in life so precious than a loving and caring friend. God was kind enough to me that he gave me a friend like you!
My dear buddy, you are the most incredible person I have ever met.
The bond we share together, will never be broken. We have been through so much and you have always been there for me. When I'm having a bad day, no one else could ever cheer me up except for you. I love you and I hope that we will stay this close forever.
Thank you so much for touching my life in ways you may never know. My riches do not lie in material things but in having friends like you.
I wish I could show you how important you are to me. All I want in life is you to remain my best friend till my last breath!
Sweet Messages For Friend
You are the best person I know and the best friend I've ever had. Thanks for all the happiness and laughter you bring to my life.
You are more than a friend. You know me better than I know myself. You know what I like, what I love, what I hate. You applaud my passions and tolerate my faults. You're there for me, always.
To the one person who knows me best, cares for me no matter what I do, and is always there to share in both my joys and sorrows. Thank you for being my friend.
Many things fade with time and lose their sparkle, but I know our friendship will only grow stronger and shine brighter each day. I hope you will forever remain by my side in our bond of friendship.
A lot of people have friends, I have you as my blood, my twin, and my chum. I feel blessed to have you in my life. My life has been beautiful ever since I met you. You are the best.
Friendship is like a tree. It withstands the hard weather of winter only to bloom again each spring. You and I will always be like that, and there are no words that can express how grateful that makes me.
We might not be family, but, in my eyes, our friendship is stronger than any tie blood could create. Thank you for being who you are and for coming into my life.
For every smile you have given me, for every time you have let me cry on your shoulder, for every good piece of advice and every wake-up call, thank you. You are and always be my dearest friend.
Thank you for the gift of your friendship. It is something I will always treasure because I know how rare, unique, and precious it is.
It is so wonderful to have you as a friend. You turn the most average day into an extraordinary one. It is impossible to feel sad or unhappy with you around. Thank you for simply being you.
Thank you for always being there for me and lifting me up when I fall. Friendships like ours are hard to find. For that, I will be eternally grateful and forever give thanks.
I am so thankful to have you as a friend. Thank you for helping me navigate all the tricky corners in life and being the first to grab the champagne when I have something to celebrate…or even when I don't!
Caring Messages For Friends
You are just as precious as our friendship. I don't want to lose either one. Please take care of yourself.
Each day is special, so are you. Live every moment of your life, and take care of yourself.
I hope the day brings greatness to your joy. Take care and have a lovely day.
I can't imagine a day without you, bestie. Stay safe, stay healthy. Don't ever leave me.
When you feel tired and alone, just tell me. Even though my hands can't hold you, my feet may not be able to run to you, my voice may not reach you, but my knees are always here to pray for you.
You're always in my thoughts, and I wish the best for you. Take care, my dear friend.
Let your every day be followed by a smiley face, deep breath and healthy routine. Take care, my friend!
Knowing you has made living worthwhile for me. I always pray for you and I hope you get all you deserve in life.
Make your days more amazing than the last one. Be the one that rules, not the one that follows the rules. Take care always.
I want you to know that our friendship means a lot to me… you cry, I cry, you laugh, I laugh, you jump off the window, I ain't jump. Instead, I'll catch you with my arms and hug you tight!
All our lives are equally meaningful. Don't let it go with an unhealthy lifestyle; take proper care of yourself.
I thank you every day for making me realize what is friendship. You mean so much to me. Always take care of yourself.
My dear friend, I hope you are taking good care of yourself and your health and I hope to see you soon back in office. I wish you a good night with beautiful dreams and a sound sleep.