Nephew is a son of your sister or brother, or a son of the sister or brother of your husband or wife. Profoundly inspirational nephew quotes will brighten up your day and make you feel ready to take on anything.
If you're searching for best family quotes and powerful sister quotes that perfectly capture what you'd like to say or just want to feel inspired yourself, browse through an amazing collection of inspiring middle child quotes, best toddler quotes and famous thankful for family quotes.
Famous Nephew Quotes
I'm a pretty agile guy, especially being taller and having done martial arts from about the age of 13, but parkour is one of those sports that I wish I'd discovered sooner. When my nephew first showed me, I thought, 'Damn – I'm too old for this.' — Paul Walker
To me, my nephew is the angel of my world. It is my absolute happiest moment whenever he smiles at me. — Li Bingbing
My father's nephew was the blues musician, Lowell Fulson. Every time he came around, he had a pretty car, a beautiful woman and a slick sharkskin suit. Believe it or not, that's how I decided I wanted to get into music. — Charlie Wilson
Two brothers and a sister, my niece, my nephew… we're a very small group. We're very close, very tight-knit. We spend every holiday weekend together. — Cristela Alonzo
I always joke with people that having nephews is the best birth control there is. — Tahj Mowry
My nephew has type 1 diabetes, and it's my goal and hope that in his lifetime there will be a cure for diabetes. There's no place better to give the money to than the Juvenile Diabetes Association. — Abby Wambach
I want to see my niece and nephew grow up, to see their children… I get crazy at the idea that a time will come when I won't see Daniel and Allegra anymore. — Gianni Versace
If you think I'm fast, just wait until you see my nephew Bruno. — Ayrton Senna
I would not be a good mother. I mean, I love being an aunt to my niece and nephew. And I used to want to, like, adopt 10 kids – because I had friends who were adopted, and I thought that was the coolest thing, to be chosen. But again, my job is too selfish. — Kelly Clarkson
My 2-yr-old nephew learned to imitate laser beam sounds, a rite of childhood. Getting hit with a lot of imaginary beams, a rite of unclehood. — Matthew Pleasant
I was born an auntie. I have an older niece and nephew and many younger nieces and nephews. — Zendaya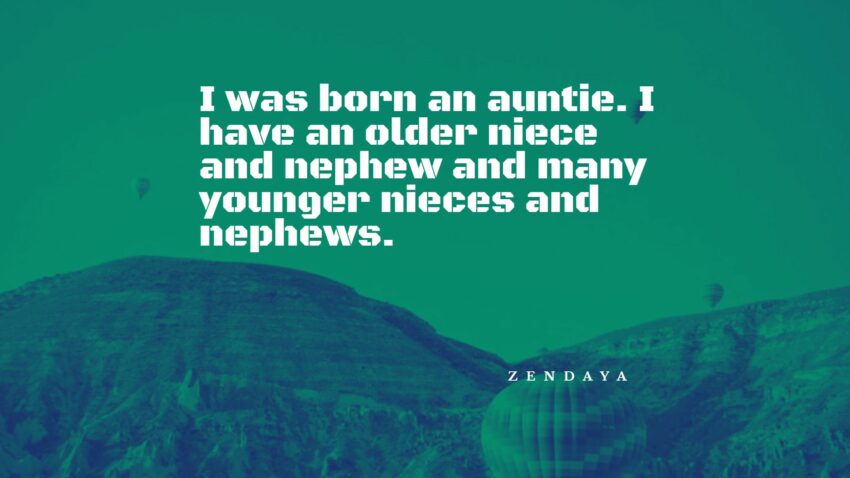 I have a 92 year old father whose doing beautifully who lives in Chicago and a sister and a nephew and a niece and I love coming back and try to do so fairly often. — Bob Balaban
Before you were born, I associated the word uncle with old and wobbly men. After you were born, I started associating the word uncle with smart and handsome men. Thanks for teaching me what uncles are really all about.
Turtles are greater than baby nephews, because it's OK to drop a turtle. — Demetri Martin
I always had an affinity for older people. I had a job delivering newspapers, and one place I had to go was an old people's home. Some people would introduce you to their neighbors as if you were a nephew or grandson. They didn't get many visitors, so they acted like you were coming to see them. And that stuck with me for a long time. — John Prine
Well, I'm an uncle now… don't know if I'm a good one. My nephew asked me the difference between a hamster and a gerbil and I told him I thought there was more dark meat on a gerbil. — Bobcat Goldthwait
I think kids don't like me much. Even my nephew used to cry when he was a kid and I used to go close to him. I don't know what they are sensing from me, I have only love to give. — Vaani Kapoor
I had a sister who was killed in a motorcycle wreck when I was around 4 years old. My parents adopted her son, and so my nephew became my brother. He was three years older than me, so through him, I was exposed to hip-hop. — Big Smo
Shopping for kids for Christmas presents is so much fun but having a kid sounds like too much work so being an uncle is the perfect scenario! Glad my sister had a baby so I don't have to! — Ricky Dillon
Whether you're a mother or father, or a husband or a son, or a niece or a nephew or uncle, breast cancer doesn't discriminate. — Stephanie McMahon
I know time will inevitably turn you all into adults, and my role as your aunt will evolve as you mature. I want you all to know that no matter your age, I'll always play with you, my arms will never grow tired of your hugs, your tears will never both my shoulder, and my door is always open for a visit from you. Thank you for making my life fuller. I love you.
Nephew's hair got so blonde this summer it looks peroxided. He is getting it cut so kids won't think he is punk. I have failed as an uncle.
My nephews all look at me differently now. Before, they couldn't relate to me, and now I'm like a god. — Ruth Buzzi
My family still lives in Chicago: my mother, my sister, my nephew, my family is there. So even though I am not living there, I feel very close to it, and I visit very often. — Lena Waithe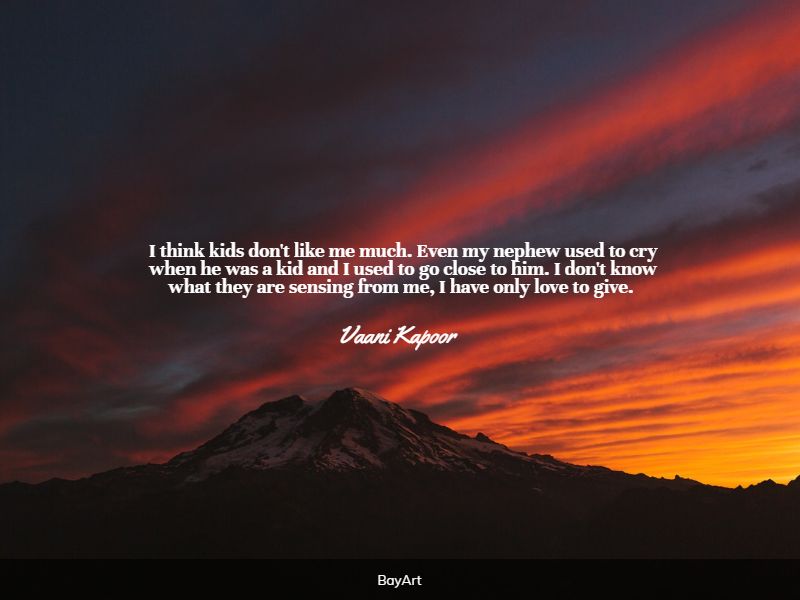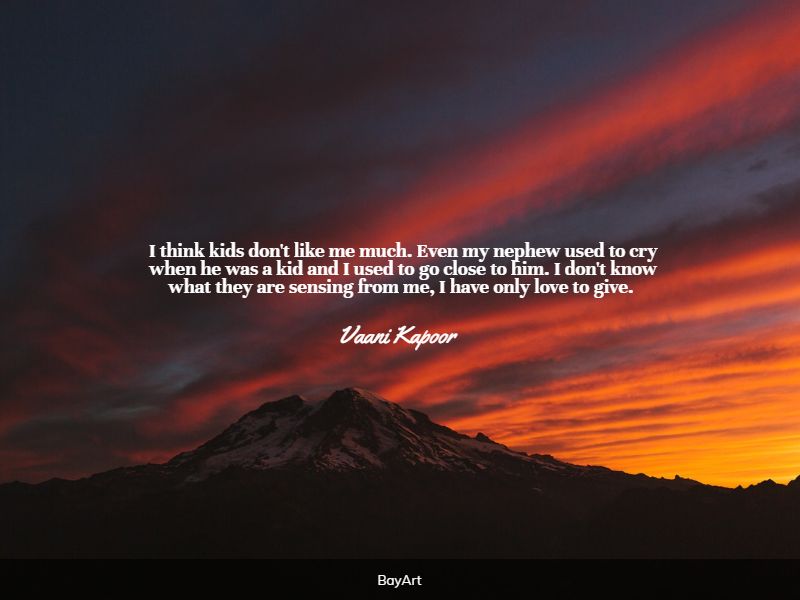 I think there are many Democrats who are good, strong leaders. The person I like the most is my nephew, Congressman Joe Kennedy. — Kerry Kennedy
I'm definitely going to be setting up a trust fund for my little nephew, because I really want him to have a little bit of an advantage when it comes time for him to make his way in the world. — Chad Michaels
There's something so great about being with your nephew and, when you're tired, just handing him off back to your sister. — Tahj Mowry
I never dreamed I would be a super cool aunt, but here I am killing it.
Today I am forcing my nephews to watch my favorite movie, Seven Samurai, because even if you have a cool uncle, sometimes the price is enduring a 3+ hour subtitled black & white movie on vacation. — Lin-Manuel Miranda
An aunt is a safe haven for a child. Someone who will keep your secrets and is always on your side. — Sara Sheridan
'Eyes Wide Open' took shape from two real life events straight from my own past. One was the sad suicide of my young nephew, a troubled kid, who was found at the bottom of a landmark cliff in central California. The second was a chance encounter forty years ago with none other than, ahem, Charles Manson! — Andrew Gross
It distresses me when I take my seven-year-old nephew out. I cook healthy food, and he wants to go to McDonald's. He doesn't even like the food; he just wants the toys, the Happy Meals. I can't stand to see people walking down the street eating fast food. — Julia Sawalha
Uncles are there to help the child get into mischief that they haven't thought of yet.
I have a transgender nephew on my father's side of the family. So I'm extremely aware of how important it is to support and advocate for young people who are experiencing that in their lives. — Emma Walton Hamilton
I went to pick up my nephew from primary school, and one of the teachers there stopped me and said, 'My son listens to you.' That's quite an awkward thing. — Stormzy
I get to have Sunday lunch at my mum's, pick my nephew up from school now and then: it's a very normal life. — Vicky McClure
Fred Segal was founded – by none other than Fred Segal – as a tiny jeans retailer in 1968. In the 1970s Segal, began selling space to employees, starting with his nephew Ron Herman. — Tahl Raz
What, nephew, said the king, is the wind in that door? — Thomas Malory
Geekiness is that feeling of overwhelming passion for that thing in life that you focus on. Whether it be a nephew's first few steps or the timbre in one's voice when discussing the latest Cohen brothers film. — Harry Knowles
As the son of a Cuban refugee and cousin and nephew to many Cubans on the island, I cringe when Americans visit Cuba for a fun island vacation. — Phil Lord
Becoming a mom has really thrown me for a loop. I figured I had this job in the bag because I took care of my brother and my nephew. No way! — Tamera Mowry
My first nephew, he couldn't say Auntie Nicole, so he called me Coco. So ever since then, everyone's called me 'Coco.' — Nikki Bella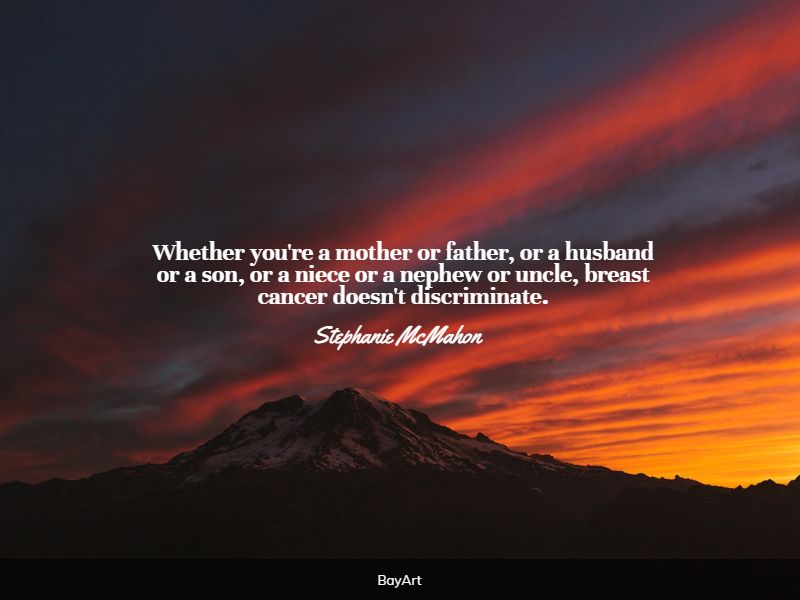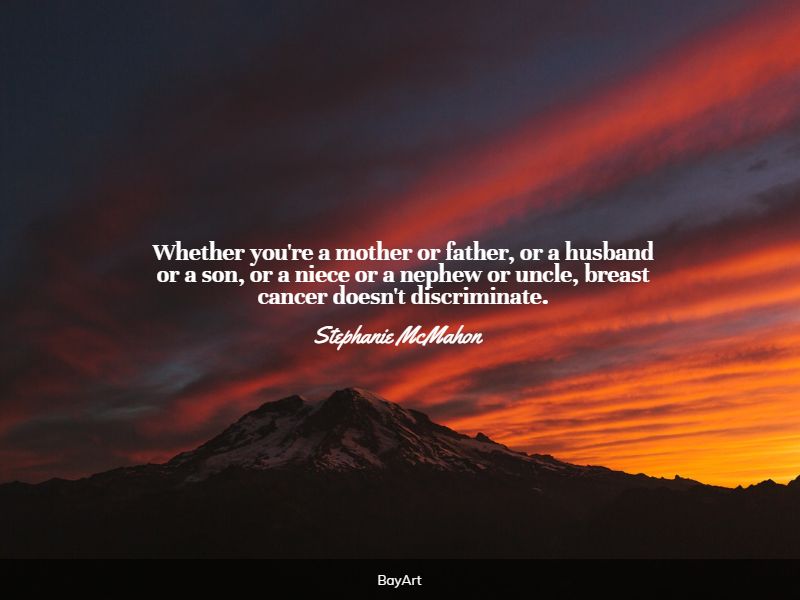 I choose parts because I don't want to be embarrassed when the movie comes out. What if my friends were to see the movie? What if my niece or nephew wandered into the theater and saw the movie? I don't want to be too ashamed of it. — Wallace Shawn
Electricity can be dangerous. My nephew tried to stick a penny into a plug. Whoever said a penny doesn't go far didn't see him shoot across that floor. I told him he was grounded. — Tim Allen
One of my goals is that, at a dinner party some time in the future, someone will say, 'Oh, my nephew is starting a ready-to-wear brand', and 20 people will turn around and say, 'Is he? Can we invest?' in the same way that, now, if you were to say, 'My nephew is starting a mobile app,' everyone would say, 'Oh, smashing! Can I invest?' — Natalie Massenet
Everyone had an uncle who tried to steal their nose. — Peter Kay
When my nephew was 3 and 4, he would say the most genius things. He said, You're hammer macho with FBI dogs. I thought it was just one of those great lines. — Beck
I have three incredible nieces and a nephew who's going off to college. To hear them say they're proud of me left me in tears. — Tamron Hall
Happiness is actually found in simple things, such as taking my nephew around the island by bicycle or seeing the stars at night. We go to coffee shops or see airplanes land at the airport. — Andrea Hirata
I still see Prince George as my nephew, and I just want to be the best uncle possible. — James William Middleton
Every child comes with the message that God is not yet discouraged of man. — Rabindranath Tagore
There are days when I look at my news feed, and it seems like a social fabric of fun – a video of the first steps of my friends' baby! My nephew's prom date! On other days, it feels like a NASCAR vehicle, plastered with news stories, promoted posts, lame Live videos, and random content. — Om Malik