A bonfire is a large but controlled outdoor fire. It also has a symbolic meaning of releasing the spirit. Famous bonfire quotes will inspire you to enjoy the moment, and celebrate your dreams.
If you're searching for inspirational nature quotes and sayings that perfectly capture what you'd like to say or just want to feel inspired yourself, browse through an amazing collection of fishing quotes, rainbow quotes, and cute summer quotes.
Bonfire Quotes
The bigger you build the bonfire; the more darkness is revealed. — Terence McKenna
We dare not talk of the darkness for fear it will infect us. We dare not talk of the fire, for fear it will destroy us. And so, we live in the half-light, Like our mothers before us. Come to the fire, feel it warm your skin. Come to the fire, feel it burn in your belly, Shine out through your eyes. Come dance in the fire, let it fuel your prayers. — Lucy H. Pearce
When you do something, you should burn yourself up completely, like a good bonfire, leaving no trace of yourself. — Shunryu Suzuki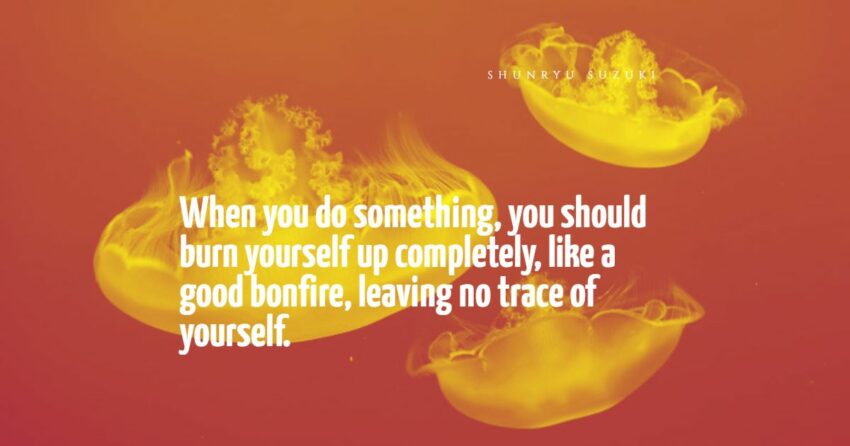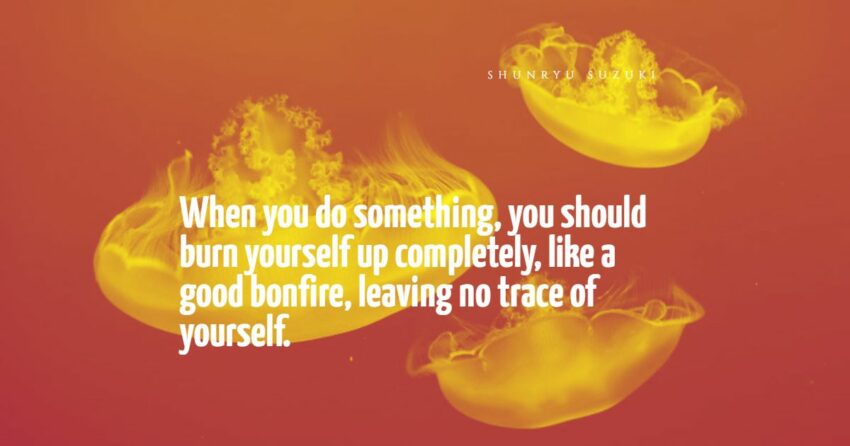 With patience and persistence, even the smallest act of discipleship or the tiniest ember of belief can become a blazing bonfire of a consecrated life. In fact, that's how most bonfires begin – as a simple spark. — Dieter F. Uchtdorf
In the end, you will not see the physical beauty in others that caught your eye, but the fire that burned within them. This kind of beauty is the bonfire you had to attend. — Shannon L. Alder
Desire is a bonfire that burns with greater fury, asking for more fuel. — Sathya Sai Baba
Everything that had happened was shockingly beautiful, enough to make you crazy. — Banana Yoshimoto
Your practice should be strengthened by the difficult situations you encounter, just as a bonfire in a strong wind is not blown out but blazes even brighter. — Dilgo Khyentse Rinpoche
Love is who you are. Your true self is pure love, infinite awareness, and unbounded joy…As you realize this, you will feel a small light in your heart. At first it will be the size of a spark, then a candle flame, then a raging bonfire. — Deepak Chopra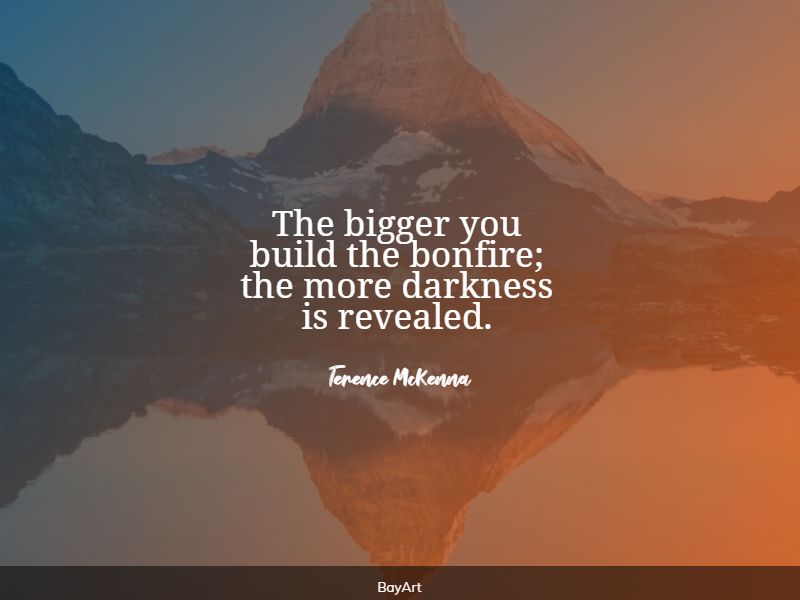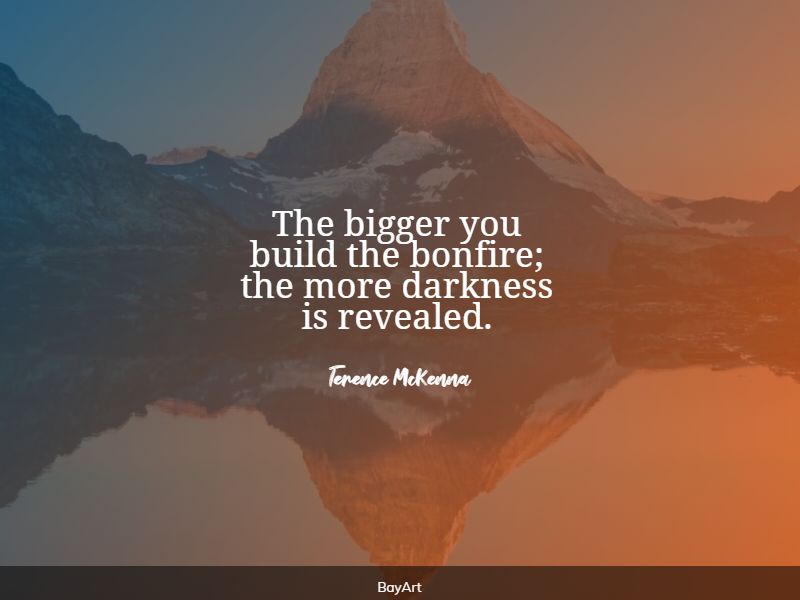 When the bonfire of love still smolders in the wake of emotional convulsions, seeds of regret and remorse may endlessly linger about on the path of life. — Erik Pevernagie
As the bonfires of knowledge grow brighter, the more the darkness is revealed to our startled eyes. — Terence McKenna
You go to pray; to become a bonfire, a living flame, giving light and heat. — Josemaria Escriva
Knowledge and education are the key to this human tragedy which is a bonfire of hate fueled by ignorance. — Christina Engela
Real zeal is standing still and letting God be a bonfire in you. — Catherine Doherty
I like to sing around the bonfire, in my car and in the shower. — Jessica Pare
I am quite prepared, if we can do it without any disrespect to the Crown of England, to bring our titles to the marketplace and make a bonfire of them. — Wilfrid Laurier
Bonfire of the Vanities: The lesson of that book is, never start believing your own press. — Charles James
Bonfires dot the rolling hillsides figures dance around and around to drums that pulse out echoes of darkness and moving to the pagan sound. — Loreena McKennitt
I stand entwined in fire on the inextinguishable bonfire of inconceivable love. — Daniel Handler
Set your life on fire. Seek those who fan your flames. — Rumi
It was a cold day, but the sun was out, and the trees were like great bonfires against gray distant fields and hills. — Sherwood Anderson
I know how to make a little bonfire, fight off some coyotes, or whatever we got to do. — Colton Underwood
A strong reputation is like a good bonfire. When you have one kindled it's easy to keep the flame burning, even if someone comes along and tries to piss on it. But if you fall asleep and neglect it…You'll wake up with ashes. — Zachary Taylor
She lit a fire, but now she's in my every thought. — Lord Huron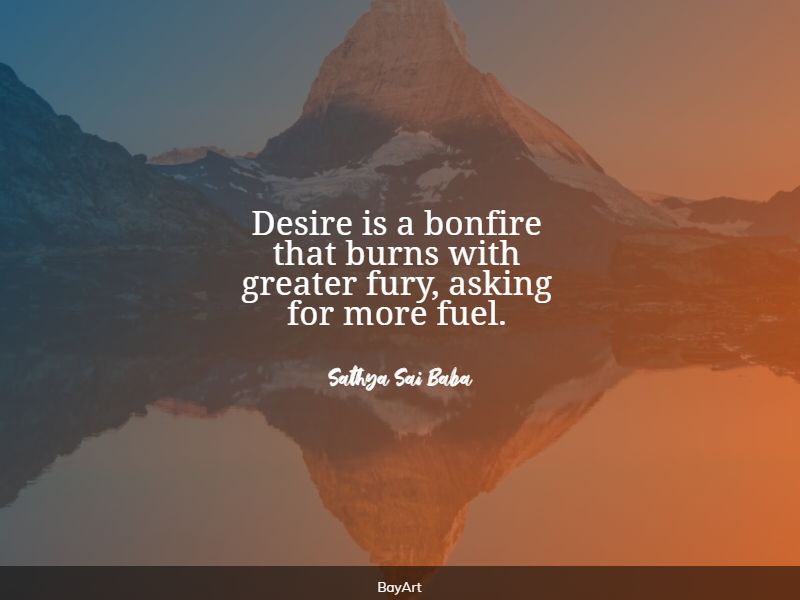 Look out into the July night, and see the broad belt of silver flame which flashes up the half of heaven, fresh and delicate as the bonfires of the meadow-flies. Yet the powers of numbers cannot compute its enormous age, lasting as space and time, embosomed in time and space. — Ralph Waldo Emerson
Even the smallest act of discipleship or the tiniest ember of belief can become a blazing bonfire of a consecrated life. — Dieter F. Uchtdorf
Backroads and bonfires, that's all I need.
I like to go to the beach, have a bonfire, and play music. — Colbie Caillat
Spring is strictly sentimental, self-regarding; but I burn more careless in the autumn bonfire. — Sylvia Townsend Warner
The fact is that the British Museum had a complete specimen of a dodo in their collection up until the 18th century – it was actually mummified, skin and all – but in a fit of space-saving zeal, they actually cut off the head and they cut off the feet and they burned the rest in a bonfire. — Adam Savage
All night I dreamt of bonfires and burn piles and ghosts of men, and spirits behind those birds of flame. I cannot tell anymore when a door opens or closes, I can only hear the frame saying, Walk through. — Ada Limon
I remember the noise of the bells ringing at school as the effigy of Guy Fawkes we'd prepared earlier was carried out on a canvas stretcher, hoisted on to the huge bonfire and set alight. Then the revelry would begin. My school friends and I would all have sparklers we passed around, lighting one from another. — Pippa Middleton
The yogi offers his labyrinthine human longings to a monotheistic bonfire dedicated to the unparalleled God. This is indeed the true yogic fire ceremony, in which all past and present desires are fuel consumed by love divine. — Paramahansa Yogananda
Everyone knows how to love, because we are all born with that gift. Some people have a natural talent for it but the majority of us have to re-learn, to remember how to love, and everyone, without exception, needs to burn on the bonfire of past emotions, to relieve certain joys and griefs, certain ups and downs, until they can see the connecting thread that exists behind each new encounter; because there is a connecting thread. — Paulo Coelho
Be fearless in the pursuit of what sets your soul on fire. — Jennifer Lee
Obstacles can arise from good as well as bad circumstances, but they should never deter or overpower you. Be like the earth, which supports all living creatures indiscriminately, without distinguishing good from bad. The earth is simply there. Your practice should be strengthened by the difficult situations you encounter, just as a bonfire in a strong wind is not blown out but blazes even brighter. — Dilgo Khyentse Rinpoche
I honestly meant to behave, but then the bonfire was lit, and the whiskey was poured.
I had been right: freedom smelled like ozone and thunderstorms and gunpowder all at once, like snow and bonfires and cut grass, it tasted like seawater and oranges. — Tana French