Starting over is a new beginning. It could also be a new life if you approach it in the right way. Just remember that your future is not governed by your past. Starting over is about giving yourself a chance at real happiness. Inspirational starting over quotes will challenge the way you think, and help guide you through any life experience.
If you're searching for powerful encouraging quotes and inspiring stay strong quotes that perfectly capture what you'd like to say or just want to feel inspired yourself, browse through an amazing collection of famous complacency quotes, inspiring change your life quotes and powerful doubt quotes.
Most Famous Starting Over Quotes
It happens to everyone as they grow up. You find out who you are and what you want, and then you realize that people you've known forever don't see things the way you do. So you keep the wonderful memories, but find yourself moving on. Nicholas Sparks
That last page turned is a perfect excuse to write a whole new book. Toni Sorenson
Letting go means to come to the realization that some people are a part of your history, but not a part of your destiny. Steve Maraboli
Be willing to be a beginner every single morning. Meister Eckhart
You will find that it is necessary to let things go; simply for the reason that they are heavy. So let them go, let go of them. I tie no weights to my ankles. C. Joybell C.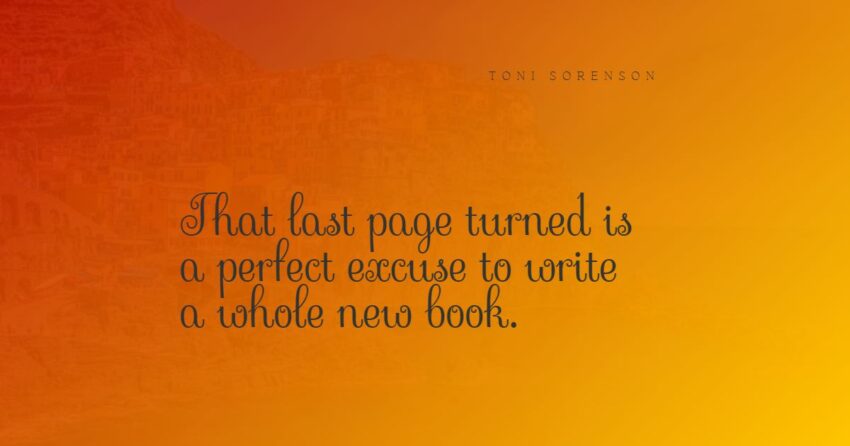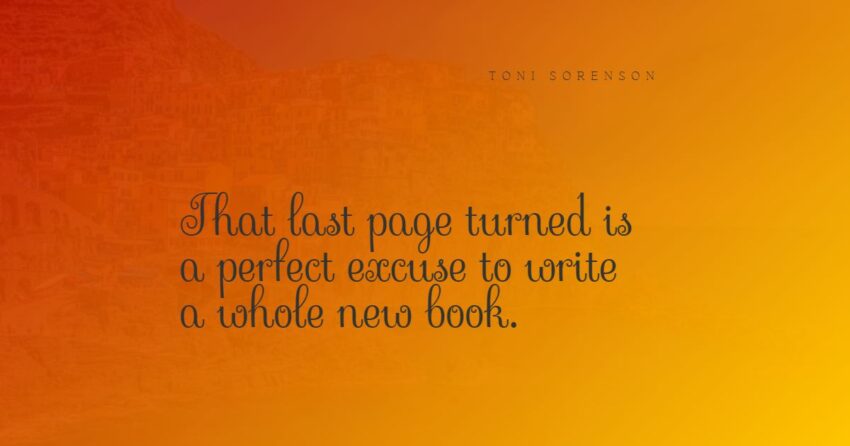 Cry. Forgive. Learn. Move on. Let your tears water the seeds of your future happiness. Steve Maraboli
Don't worry about being worried. You're heading out on an adventure and you can always change your mind along the way and try something else. Tracy Kidder
Take the first step in faith. You don't have to see the whole staircase, just take the first step. Martin Luther King, Jr.
And now I'll do what's best for me. John Green
I'm done with those; regrets are an excuse for people who have failed. Ned Vizzini
We must be willing to get rid of the life we've planned, so as to have the life that is waiting for us. The old skin has to be shed before the new one can come. Joseph Campbell
Oh, my friend, it's not what they take away from you that counts. It's what you do with what you have left. Hubert Humphrey
Inspirational Starting Over Quotes
Chance is not a word to toss in the air. It's a word to take in, a word to give yourself. Michelle Muriel
They say, timing is everything. But then they say, there is never a perfect time for anything. Anthony Liccione
The direction you choose to face determines whether you're standing at the end or the beginning of a road. Richelle E. Goodrich
Do not wait until the conditions are perfect to begin. Beginning makes the conditions perfect. Alan Cohen
It's humbling to start fresh. It takes a lot of courage. But it can be reinvigorating. You just have to put your ego on a shelf & tell it to be quiet. Jennifer Ritchie Payette
It isn't always a change of scenery needed to make life better. Sometimes it simply requires opening your eyes. Richelle E. Goodrich
You can start anew at any given moment. Life is just the passage of time and it's up to you to pass it as you please. Charlotte Ericksson
For last year's words belong to last year's language. And next year's words await another voice. T.S. Eliot
Take a deep breath, pick yourself up, dust yourself off and start all over again. Frank Sinatra
Life is a process — just one thing after another. When you lose it, just start again. Richard Carlson
There are some things one can only achieve by a deliberate leap in the opposite direction. Franz Kafka
If I must start somewhere, right here and now is the best place imaginable. Richelle E. Goodrich
If God closes a door AND a window, consider the fact that it might be time to build a whole new house. Mandy Hale
Whatever wrong turns you've taken in life you can always start over and find your way back to happiness. Marty Rubin
Sometimes life requires more of you than you have to give & demands you plunge into the reinvention of yourself if you truly wanna live. Curtis Tyrone Jones
The earth provides us a brand new beginning every twenty-four hours. It is a repeated invitation to breathe in the cool morning air and start afresh; to mimic the sunrise and brighten up while reaching once more for the sky; to carry a glad song in our heart like the early birds; and, as faithfully as the morning dew, to wash off the dust from yesterday. Richelle E. Goodrich
A journey of a thousand miles begins with a single step. Lao Tzu
Amazing Starting Over Quotes
Recreate your life, always, always. Remove the stones, plant rose bushes and make sweets. Begin again. Cora Coralina
Arriving at one goal is the starting point to another. John Dewey
Seedlings of life sometimes come out of the fertiliser of what was left behind. Gillian Duce
We must be willing to let go of the life we planned so as to have the life that is waiting for us. Joseph Campbell
What feels like the end is often the beginning. Anonymous
It's painful and it's messy. But sometimes you just have to make the break and start again. Tony Parsons
You are never too old to set another goal or to dream a new dream. C. S. Lewis
For last year's words belong to last year's language And next year's words await another voice. And to make an end is to make a beginning. T.S. Eliot
Celebrate endings, for they precede new beginnings. Jonathan Lockwood Huie
New beginnings are often disguised as painful endings. Lao Tzu
All he would say was that sometimes you have to burn it down and start over. Kelly Braffet
Be okay with what exits, and be welcoming to what enters. Idil Ahmed
Today is a BRAND NEW day—a perfectly good reason to get up and start over. Never give up. Richelle E. Goodrich
As long as you're still alive, you always have the chance to start again. Emily Acker
Although no one can go back and make a brand new start, anyone can start from now and make a brand new ending. Carl Bard
Never forget, Today, you have 100% of your life left. Tom Hopkins
Start by doing what's necessary: then do what's possible: and suddenly you're doing the impossible. St Francis Of Assisi
Maybe you had to leave in order to really miss a place; maybe you had to travel to figure out how beloved your starting point was. Jodi Picoult
You can love them, forgive them, want good things for them…but still move on without them. Mandy Hale
If you don't like the road you're walking, start paving another one. Dolly Parton
I have always been delighted at the prospect of a new day, a fresh try, one more start, with perhaps a bit of magic waiting somewhere behind the morning. J. B. Priestly
The secret to living the life of your dreams is to start living the life of your dreams today, in every little way you possibly can. Mike Dooley
Recreate your life, always, always. Remove the stones, plant rose bushes and make sweets. Begin again. Cora Carolina
Wherever you are is the entry point. Kabir
Do what you can, with what you have, where you are. Theodore Roosevelt 
If all you can do is crawl, start crawling. Rumi
Reinvent yourself over and over and over and over and over until you find home. There is no timeline for the soul. Malebo Sephodi
Hearts rebuilt from hope resurrect dreams killed by hate. Aberjhani