Encouragement can give us the strength and hope that we need to overcome the obstacles. Also, it can lead us to view things differently.
Powerful collection of most famous encouraging quotes will motivate you to keep going during tough times and make you feel ready to take on anything.
If you're searching for best quotes and sayings of all time that perfectly capture what you'd like to say or just want to feel inspired yourself, browse through an amazing collection of motivational quotes, happiness quotes, and success quotes.
Top 10 Encouraging Quotes
"A word of encouragement during a failure is worth more than an hour of praise after success." – Unknown
"Never give up, for that is just the place and time that the tide will turn." – Harriet Beecher Stowe
"It doesn't matter who you are, where you come from. The ability to triumph begins with you. Always." – Oprah Winfrey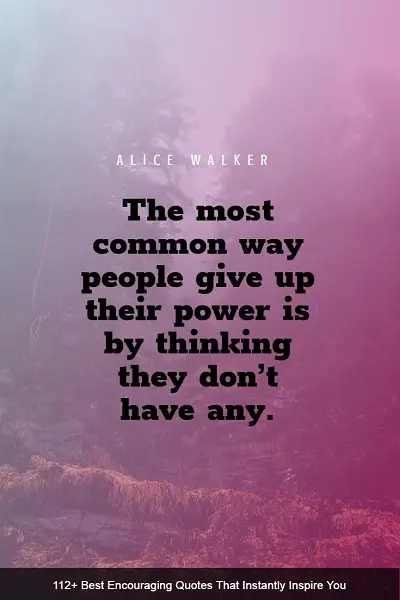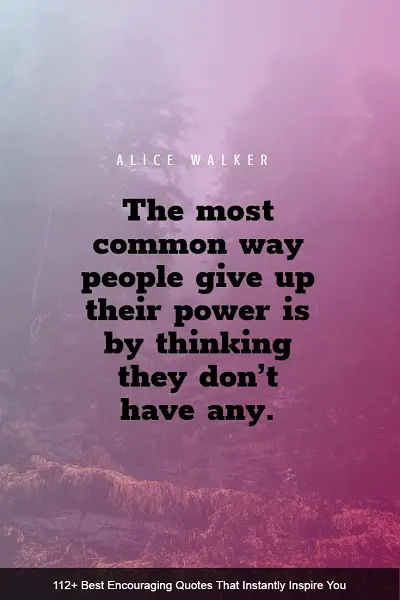 "Everyone has inside them a piece of good news. The good news is you don't know how great you can be! How much you can love! What you can accomplish! And what your potential is." – Anne Frank
"We must embrace pain and burn it as fuel for our journey." – Kenji Miyazawa
"I will love the light for it shows me the way, yet I will endure the darkness because it shows me the stars." – Og Mandino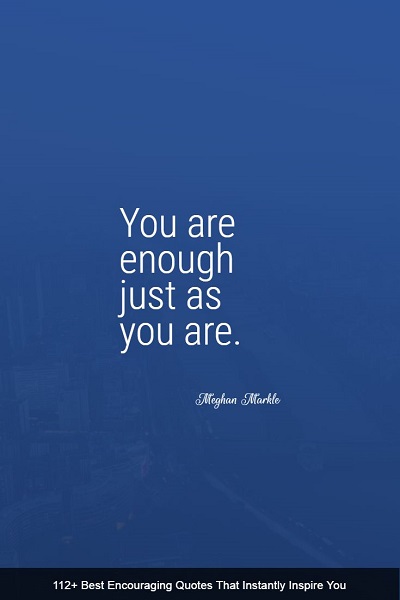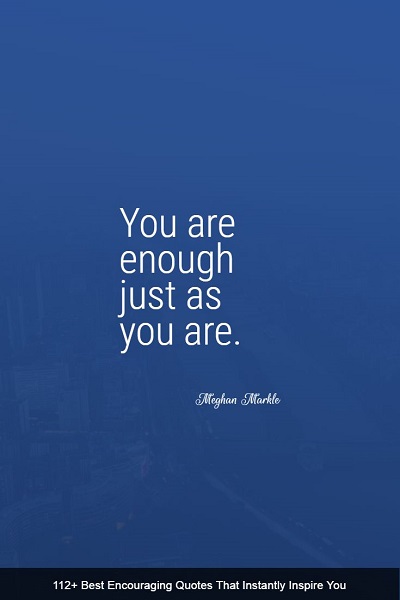 "In the middle of every difficulty lies opportunity." – Albert Einstein
"Twenty years from now you will be more disappointed by the things that you didn't do than by the ones you did do, so throw off the bowlines, sail away from safe harbor, catch the trade winds in your sails. Explore, Dream, Discover." – Mark Twain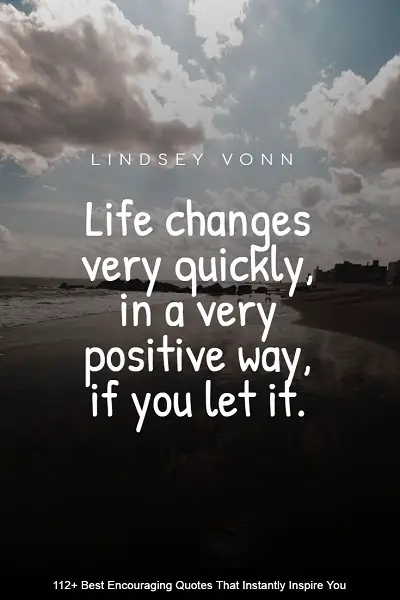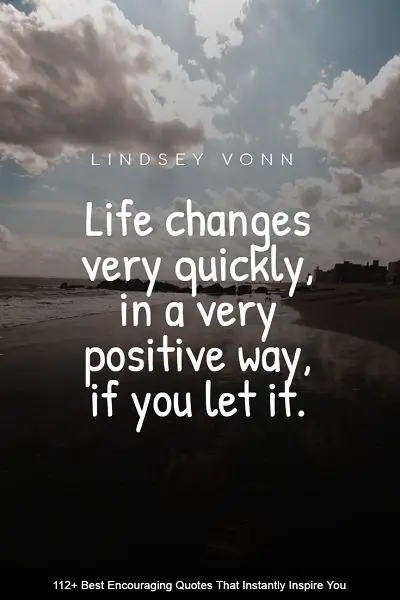 "The best revenge is massive success." – Frank Sinatra
"Courage, dear heart." – C.S. Lewis
Famous Encouraging Quotes
"It is time for us all to stand and cheer for the doer, the achiever – the one who recognizes the challenges and does something about it." – Vince Lombardi
"Discouragement and failure are two of the surest steppingstones to success." – Dale Carnegie
"Things aren't always easy, but you just have to keep going and don't let the small stuff bog you down." – Stella Maeve
"Press on – nothing can take the place of persistence. Talent will not; nothing is more common than unsuccessful men with talent. Genius will not; unrewarded genius is almost a proverb. Education will not; the world is full of educated derelicts. Perseverance and determination alone are omnipotent." – Calvin Coolidge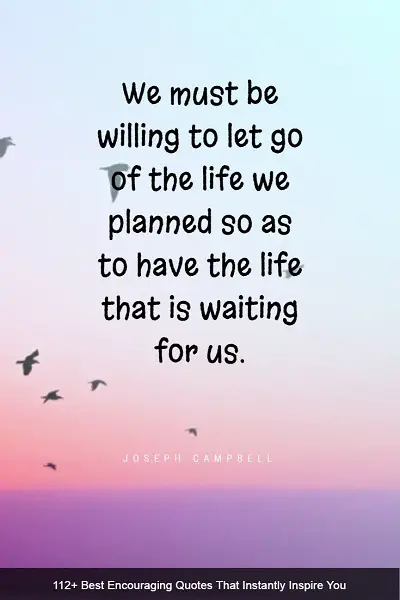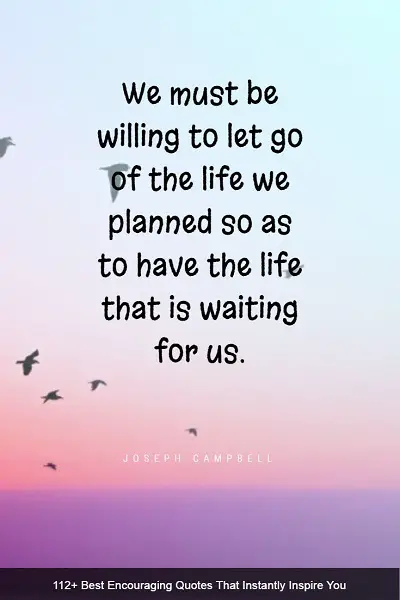 "How wonderful it is that nobody need wait a single moment before starting to improve the world." – Anne Frank
"Don't let fear or insecurity stop you from trying new things. Believe in yourself. Do what you love. And most importantly, be kind to others, even if you don't like them." – Stacy London
"It doesn't matter how slow you go as long as you don't stop." – Confucius
"Often we women are risk averse. I needed the push. Now, more than ever, young women need more seasoned women to provide that encouragement, to take a risk, to go for it. Once a glass ceiling is broken, it stays broken." – Jennifer Grahnolm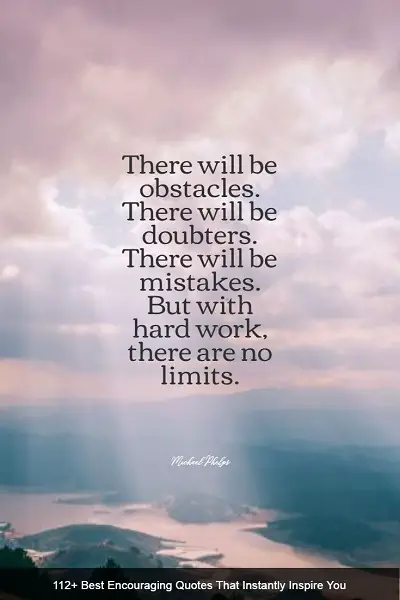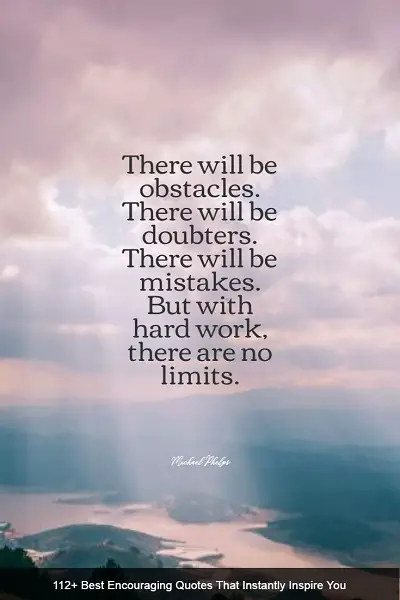 "I've always loved journaling as a way to clear my mind. Whether I'm traveling or at home, the first thing I do when I wake up is pull out my notebook and record positive things that have happened to me as well as uplifting thoughts." – Gloria Reuben
"All the art of living lies in a fine mingling of letting go and holding on." – H. Havelock Ellis
"Get going. Move forward. Aim High. Plan a takeoff. Don't just sit on the runway and hope someone will come along and push the airplane. It simply won't happen. Change your attitude and gain some altitude. Believe me, you'll love it up here." – Donald Trump
"Do not let what you cannot do interfere with what you can do." – John Wooden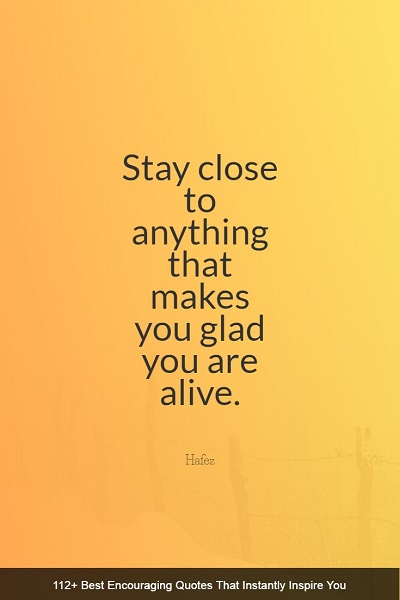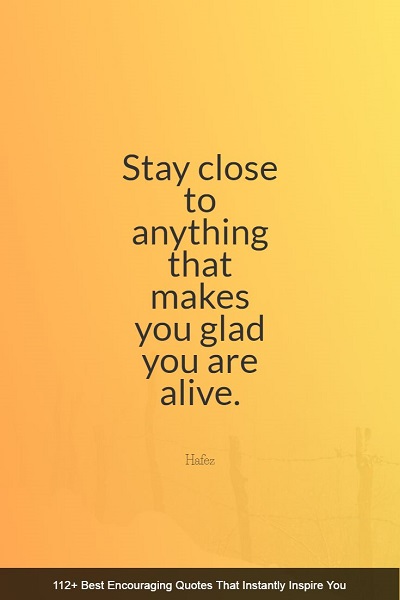 "This too shall pass." – Persian Sufi Poets
"Anything can happen, so you have to control your attitude and stay strong." – Jason Day
"Nothing splendid has ever been achieved except by those who dared believe that something inside of them was superior to circumstance." – Bruce Barton
"He who has a why to live can bear almost any how." – Friedrich Nietzsche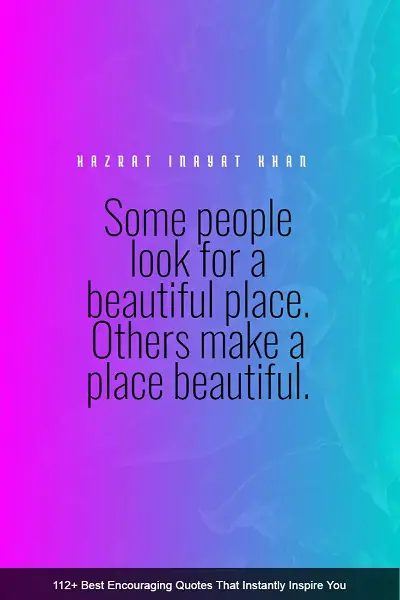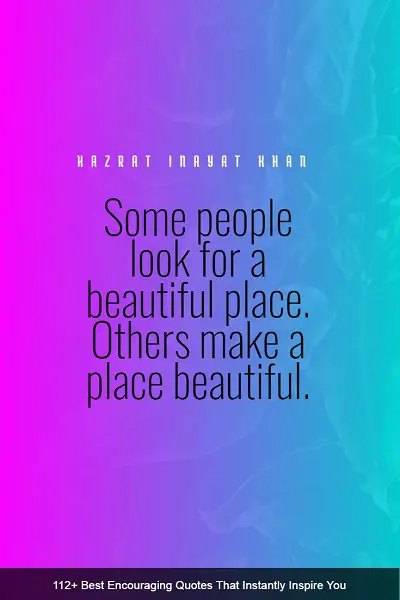 "I decided, very early on, just to accept life unconditionally; I never expected it to do anything special for me, yet I seemed to accomplish far more than I had ever hoped. Most of the time it just happened to me without my ever seeking it." – Audrey Hepburn
"Be thankful for what you have, and you'll end up having more. If you concentrate on what you don't have, you will never, ever have enough." – Oprah Winfrey
"You never know when your life is about to change. You never know when one decision will dramatically impact your life and change the course of your destiny." – Dani Johnson
"Believe you can and you're halfway there." – Theodore Roosevelt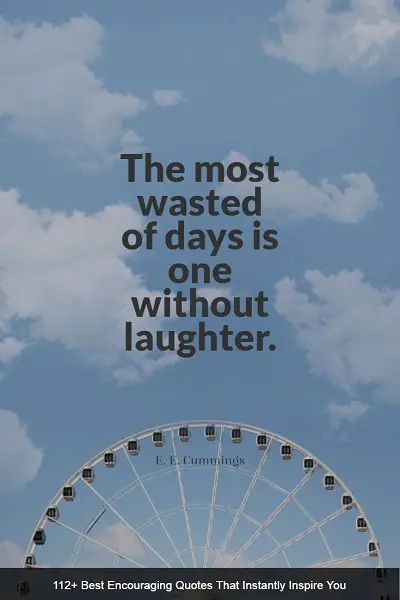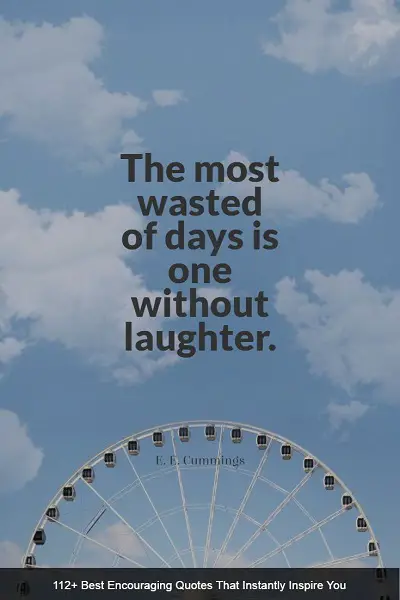 "Character cannot be developed in ease and quiet. Only through experience of trial and suffering can the soul be strengthened, ambition inspired, and success achieved." – Hellen Keller
"Life is a series of natural and spontaneous changes. Don't resist them – that only creates sorrow. Let reality be reality. Let things flow naturally forward in whatever way they like." – Lao Tzu
"If you learn self-control, you can master anything." – Anonymous
"The only person you are destined to become is the person you decide to be." – Ralph Waldo Emerson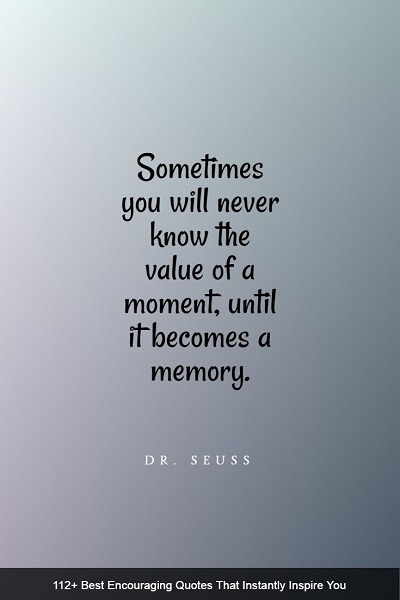 "Talent is cheaper than table salt. What separates the talented individual from the successful one is a lot of hard work." – Stephen King
"A successful man is one who can lay a firm foundation with the bricks others have thrown at him." – David Brinkley
"Over time, grit is what separates fruitful lives from aimlessness." – John Ortberg
"Anything's possible if you've got enough nerve." – J.K. Rowling
"Big jobs usually go to the men who prove their ability to outgrow small ones." – Ralph Emerson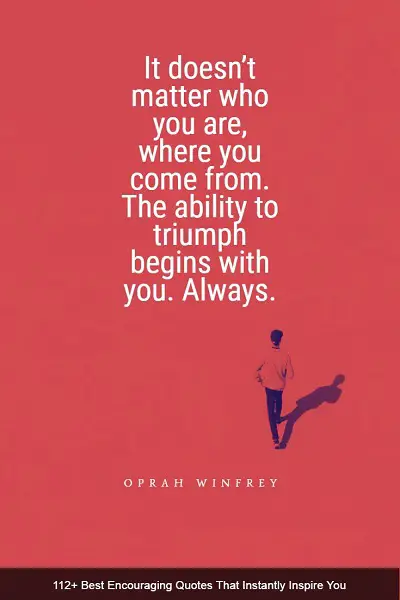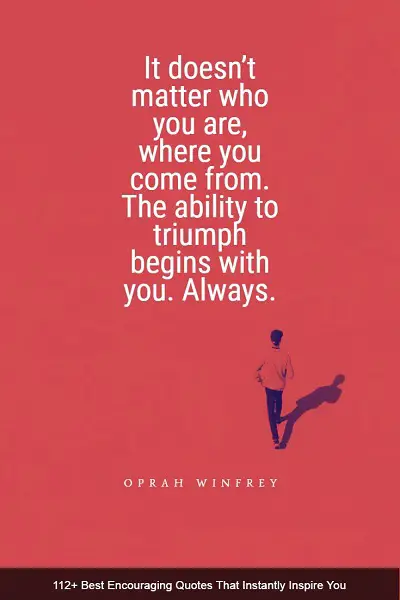 "Focus on the journey, not the destination. Joy is found not in finishing an activity but in doing it." – Greg Anderson
"In essence, if we want to direct our lives, we must take control of our consistent actions. It's not what we do once in a while that shapes our lives, but what we do consistently." – Tony Robbins
"Stop letting your fear condemn you to mediocrity." – Dr Steve Maraboli
"The secret of health for both mind and body is not to mourn for the past, not to worry about the future, but to live the present moment wisely and earnestly." – Buddha
"Fall seven times, stand up eight." – Japanese Proverb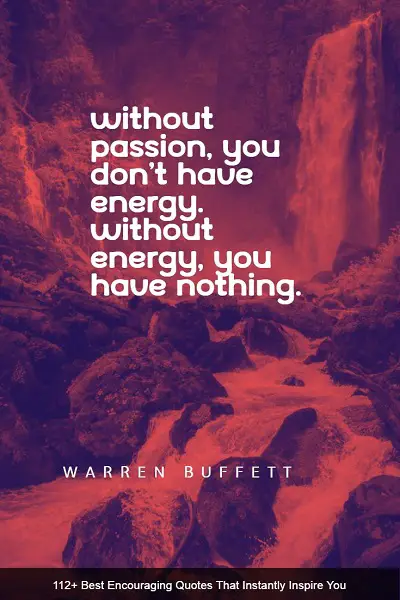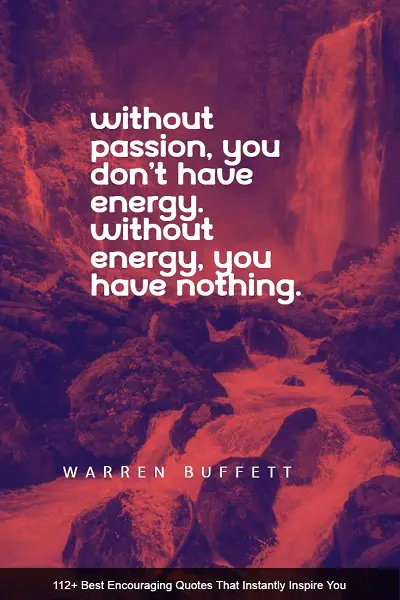 "When we stop opposing reality, action becomes simple, fluid, kind, and fearless." – Byron Katie
"Go within every day and find the inner strength so that the world will not blow your candle out." – Katherine Dunham
"Most of us, swimming against the tides of trouble the world knows nothing about, need only a bit of praise or encouragement – and we will make the goal." – Jerome Fleishman
"A bird doesn't sing because it has an answer, it sings because it has a song." – Maya Angelou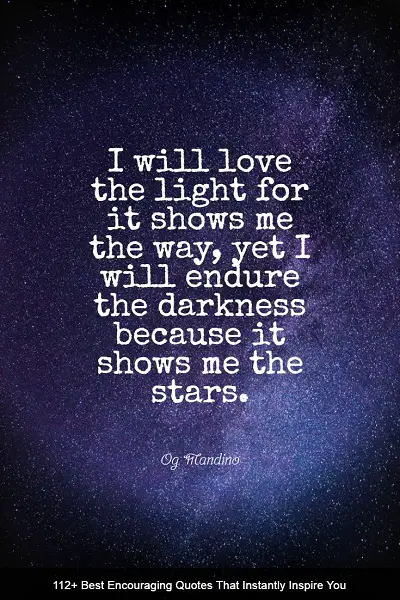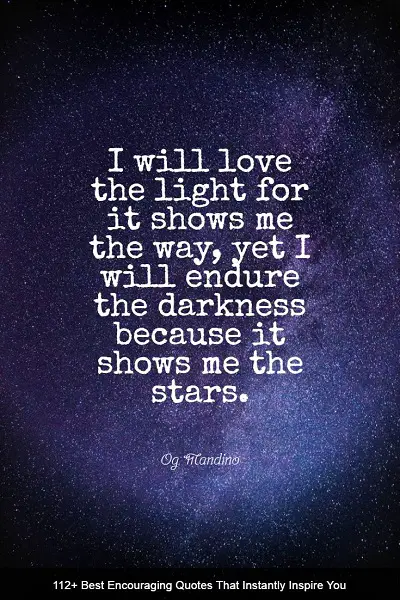 "It is not the mountain we conquer but ourselves." – Edmund Hillary
"Go 24 hours without complaining. (Not even once). Then watch how your life starts changing." – Anonymous
"Each morning when I open my eyes I say to myself: I, not events, have the power to make me happy or unhappy today. I can choose which it shall be. Yesterday is dead, tomorrow hasn't arrived yet. I have just one day, today, and I'm going to be happy." – Groucho Marx
"Some luck lies in not getting what you thought you wanted but getting what you have, which once you have got it you may be smart enough to see is what you would have wanted had you known." – Garrison Keillor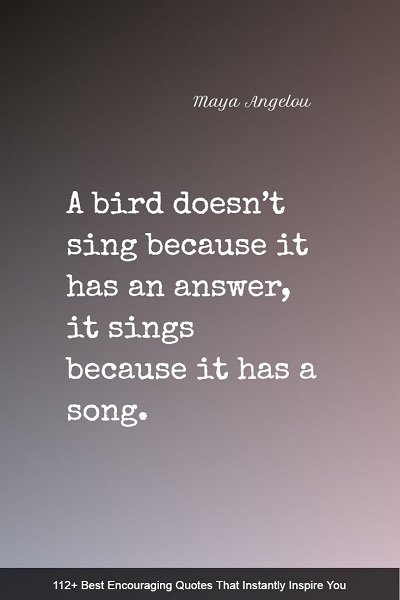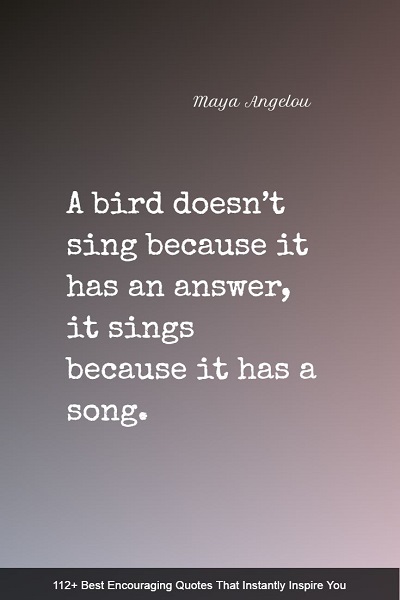 "And you ask 'What if I fall?' Oh but my darling, what if you fly?" – Erin Hanson
"Nothing in the universe can stop you from letting go and starting over." – Guy Finley
"When written in Chinese the word "crisis" is composed of two characters – one represents danger and the other represents opportunity." – John F. Kennedy
"Happiness resides not in possessions and not in gold, the feeling of happiness dwells in the soul." – Democritus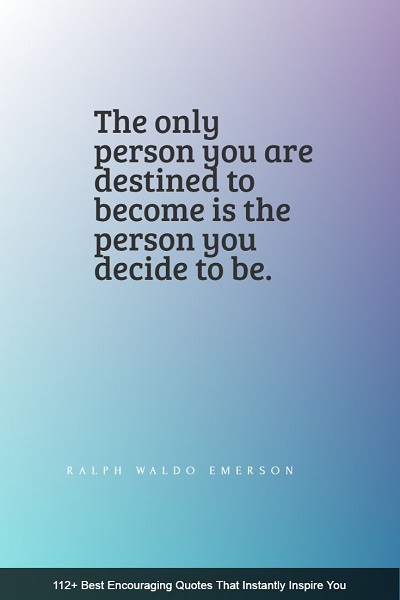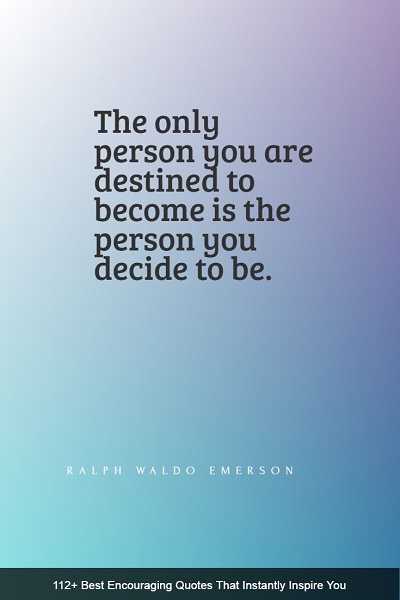 "Defeat may serve as well as victory to shake the soul and let the glory out." – Edwin Markham
"I really try to put myself in uncomfortable situations. Complacency is my enemy." – Trent Reznor
"Precious' is strangely uplifting. It goes down into the valley but it also goes to the mountain tops. A lot of difficult realities are explored in 'Precious,' but the peaks make the valleys and the valleys make the peaks." – Geoffrey S. Fletcher
"Fortune knocks but once, but misfortune has much more patience." – Unknown
"If there is no struggle, there is no progress." – Frederick Douglass
"There is in every true woman's heart a spark of heavenly fire, which lies dormant in the broad daylight of prosperity; but which kindles up, and beams and blazes in the dark hour of adversity." – Washington Irving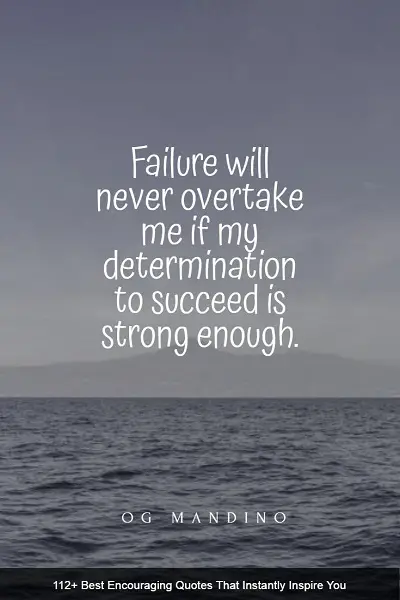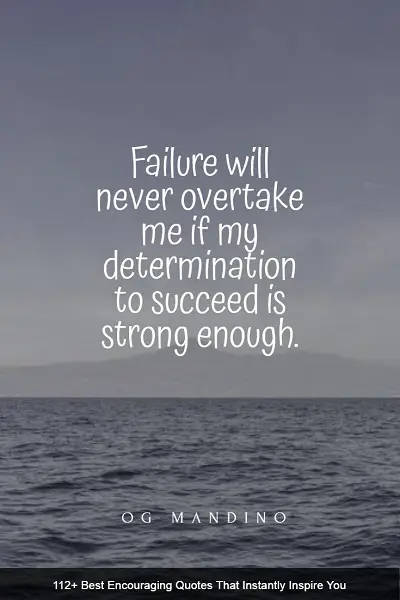 "A constructive, useful life, good works, and good relationships are as valid as writing poetry or inventing a machine. Anything that one does well and obtains satisfaction from is a good enough reason for living. To be a decent human being that people like and feel better for knowing is enough." – Robert Gould
"To create more positive results in your life, replace 'if only' with 'next time' and change your life." – Unknown
"God uses suffering as a whetstone, to make men sharp with." – Henry Beecher
"Embrace uncertainty. Some of the most beautiful chapters in our lives won't have a title until much later." – Bob Goff
"Don't let doubt fill your heart…. clear it away as soon as you can… Over time suspicion will break your relationship… and leave you sad and alone." – Neena Gupta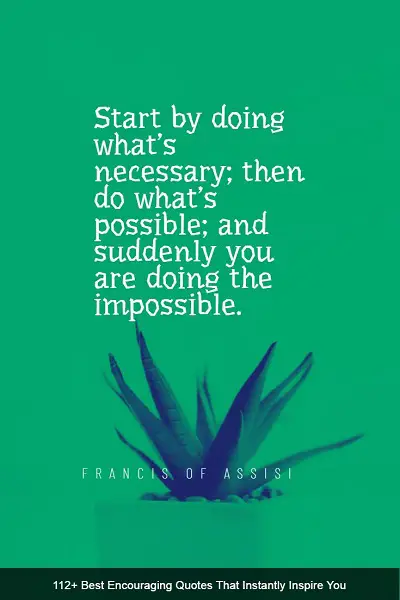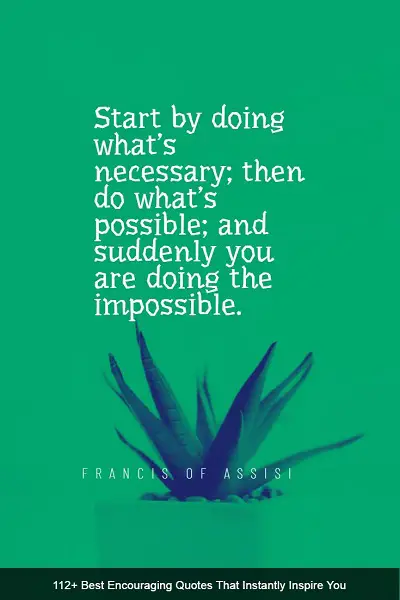 "Perhaps everything terrible is in its deepest being something helpless that wants help from us." – Rainer Rilke
"If you don't pay appropriate attention to what has your attention, it will take more of your attention than it deserves." – David Allen
"The best way to cheer yourself up is to try to cheer somebody else up." – Mark Twain
"If you've given the greatest effort that you can expect of yourself, you always get what you deserve." – C. Vivian Stringer
"I believe that one defines oneself by reinvention. To not be like your parents. To not be like your friends. To be yourself. To cut yourself out of stone." – Henry Rollins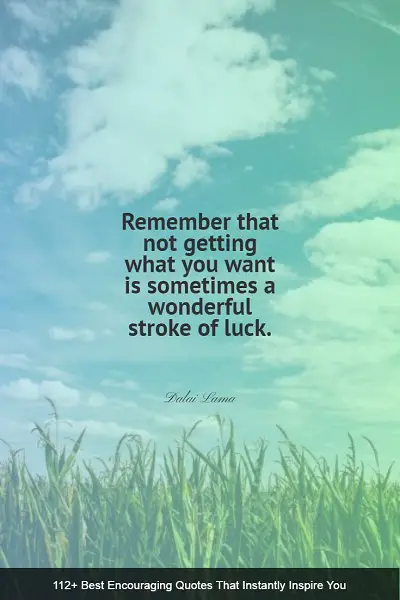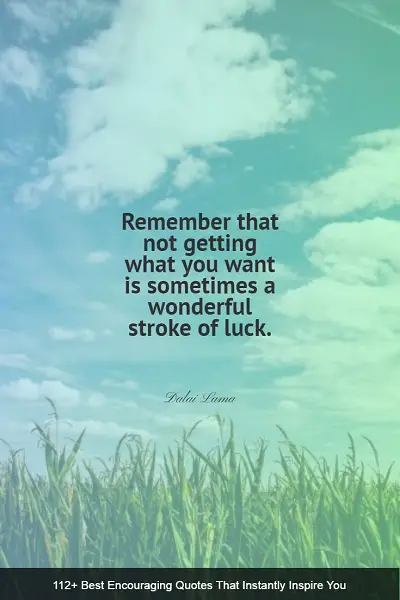 "Change is inevitable in life. You can either resist it and potentially get run over by it, or you can choose to cooperate with it, adapt to it, and learn how to benefit from it. When you embrace change you will begin to see it as an opportunity for growth." – Jack Canfield
"The art of living lies less in eliminating our troubles than in growing with them." – Bernard Baruch
"Cherish your visions and your dreams as they are the children of your soul, the blueprints of your ultimate achievements." – Napoleon Hill
"If the wind will not serve, take to the oars." – Latin Proverb
"Your destiny is to fulfill those things upon which you focus most intently. So choose to keep your focus on that which is truly magnificent, beautiful, uplifting and joyful. Your life is always moving toward something." – Ralph Marston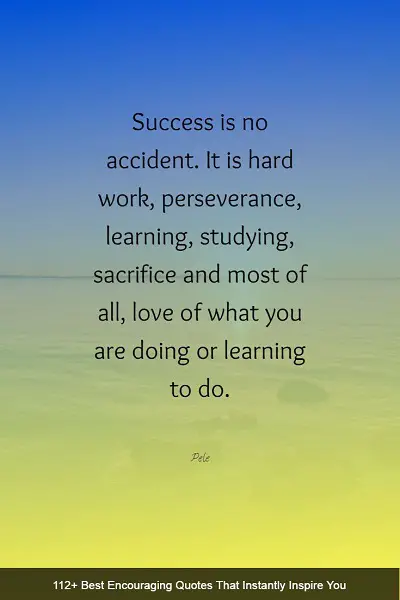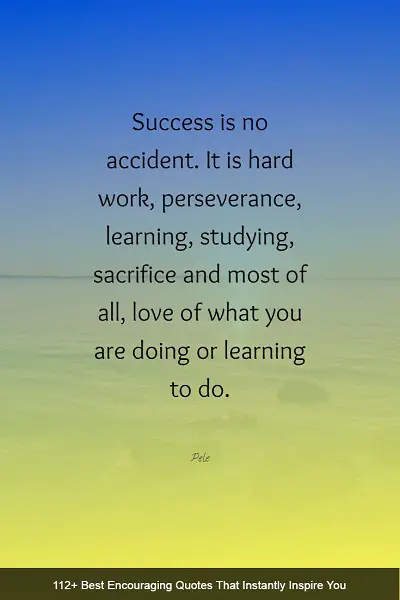 "God brings men into deep waters, not to drown them, but to cleanse them." – John Aughey
"Next to trying and winning, the best thing is trying and failing." – L.M. Montgomery
"Never regret something that once made you smile." – Amber Deckers
"Rise above the storm and you will find the sunshine." – Mario Fernandez
"Applause is the spur of noble minds, the end and aim of weak ones." – Edmund Burke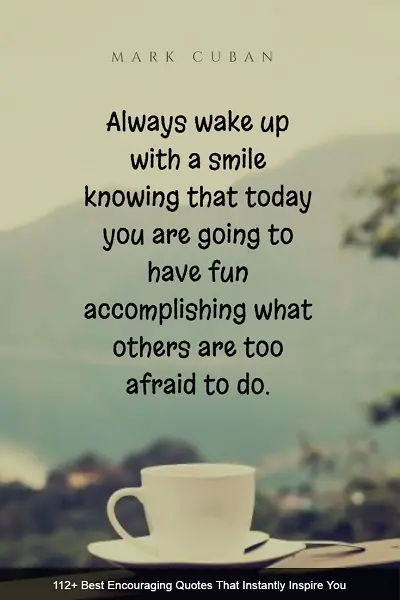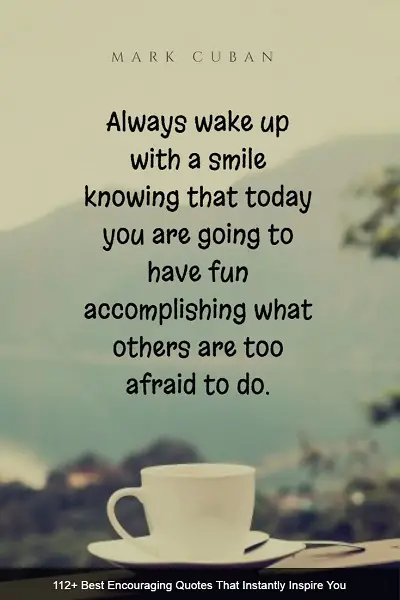 "Count your age by friends, not years. Count your life by smiles, not tears." – John Lennon
"Winners are an indicator that anything is possible if you put your heart and mind in a task." – Hermann J Steinherr
"Trust yourself. You know more than you think you do." – Ben Spock
"Every small positive change we make in ourselves repays us in confidence in the future." – Alice Walker
"If you have made mistakes, there is always another chance for you. You may have a fresh start any moment you choose, for this thing we call 'failure' is not the falling down, but the staying down." – Mary Pickford
"No amount of self-improvement can make up for any lack of self-acceptance." – Robert Holden
"Life is like riding a bicycle. To keep your balance, you must keep moving." – Albert Einstein
"It doesn't matter how many say it cannot be done or how many people have tried it before; it's important to realize that whatever you're doing, it's your first attempt at it." – Wally Amos
Encouraging Life Quotes
"Even if you're on the right track, you'll get run over if you just sit there." – Will Rogers
"Go confidently in the direction of your dreams. Live the life you have imagined." – Henry Thoreau
"If you want to achieve excellence, you can get there today. As of this second, quit doing less-than-excellent work." – Thomas J. Watson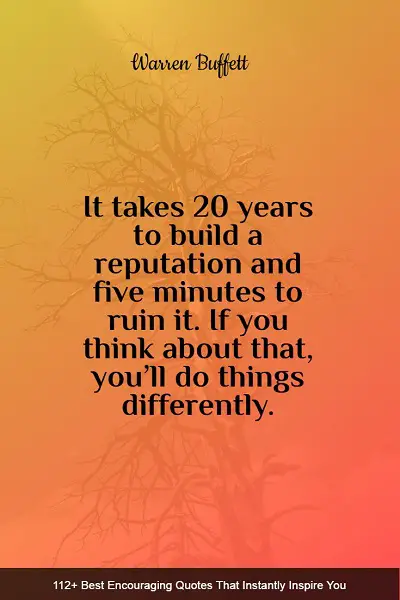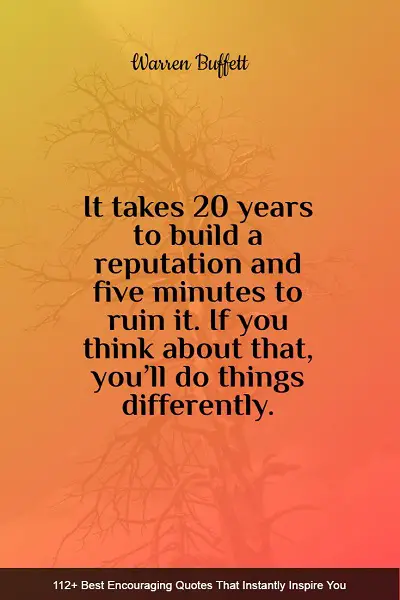 "He who refuses to embrace a unique opportunity loses the prize as surely as if he had failed." – William James
"The best way out is always through." – Robert Frost
"To begin to think with purpose, is to enter the ranks of those strong ones who only recognize failure as one of the pathways to attainment." – James Allen
"Never let the odds keep you from doing what you know in your heart you were meant to do." – H. Jackson Brown Jr.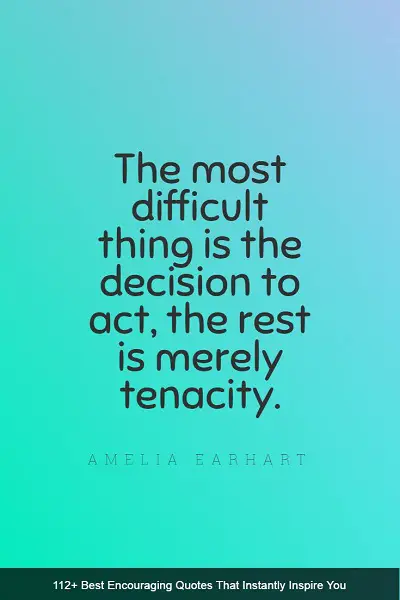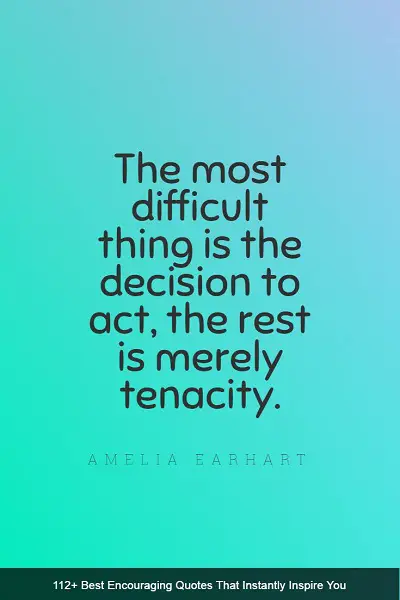 "When you come to the end of your rope, tie a knot and hang on." – Franklin D Roosevelt
"We create our fate every day we live." – Henry Miller
"It does not matter how slowly you go as long as you do not stop." – Confucius
"I think Romeo and Juliet is uplifting. That's how much a son wishes to avenge his father. That is how much two young people can love each other." – Ben Kingsley
"Bad things happen. And the human brain is especially adept at making sure that we keep track of these events. This is an adaptive mechanism important for survival." – David Perlmutter
"If one dream should fall and break into a thousand pieces, never be afraid to pick one of those pieces up and begin again." – Flavia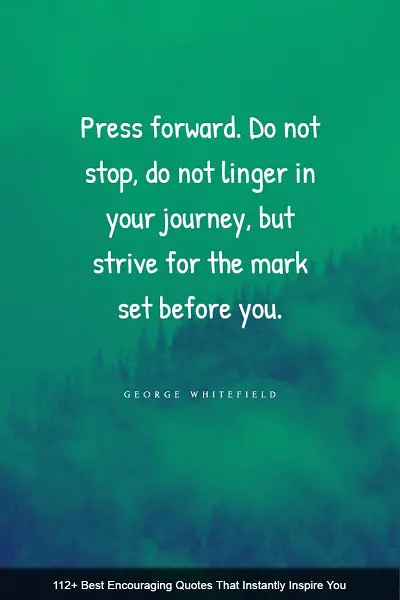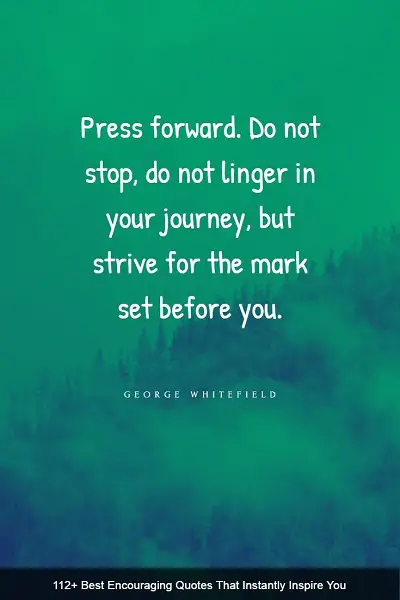 "Life has no limitations; except the ones you make." – Les Brown
"There is no comparison between that which is lost by not succeeding and that which is lost by not trying." – Francis Bacon
"Don't wait. The time will never be just right." – Napoleon Hill
"Don't give up. Don't lose hope. Don't sell out." – Christopher Reeve
"The truest greatness lies in being kind, the truest wisdom in a happy mind." – Ella Wheeler Wilcox
"If you would only recognize that life is hard, things would be so much easier for you." – Louis D.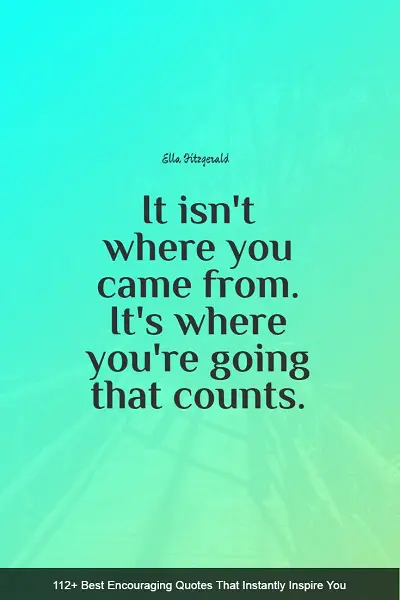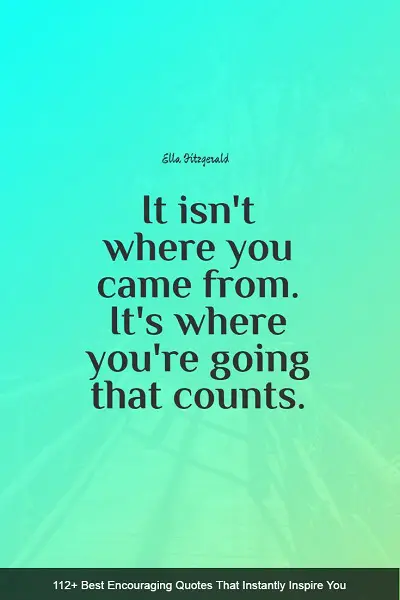 "Music does a lot of things for a lot of people. It's transporting, for sure. It can take you right back, years back, to the very moment certain things happened in your life. It's uplifting, it's encouraging, it's strengthening." – Aretha Franklin
"Defeat is simply a signal to press onward." – Helen Keller
"The emphasis is on achieving goals rather than elegance, … It has several elements to it. One is to say that the people who did Apollo were pretty smart." – John Logsdon
"I was recently asked about the business side of 'Biggest Loser,' but as long as we entertain people, we can keep coming back and making a difference. It's a delicate balance, but one feeds off the other. I feel so good about the show – it's uplifting and inspiring and entertaining at the same time." – Alison Sweeney
"Some people change their ways when they see the light; others when they feel the heat." – Caroline Schoeder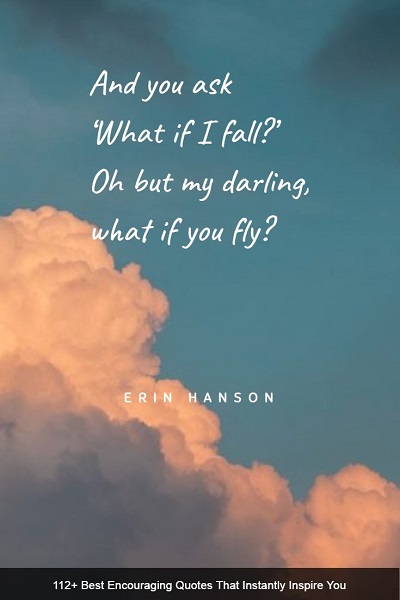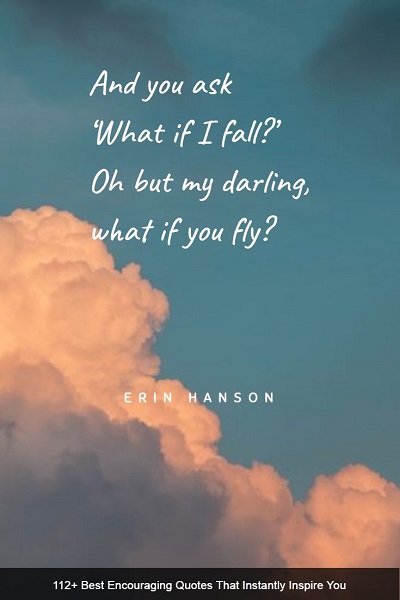 "I can't change the direction of the wind, but I can adjust my sails to always reach my destination." – Jimmy Dean
"Keep your thoughts positive because your thoughts become your words. Keep your words positive because your words become your behavior. Keep your behavior positive because your behavior becomes your habits. Keep your habits positive because your habit." – Mahatma Gandhi
"You can't let praise or criticism get to you. It's a weakness to get caught up in either one." – John Wooden
"I'd rather be a failure at something I love than a success at something I hate." – George Burns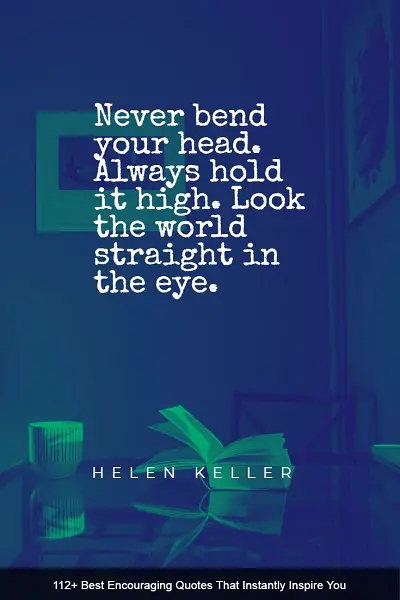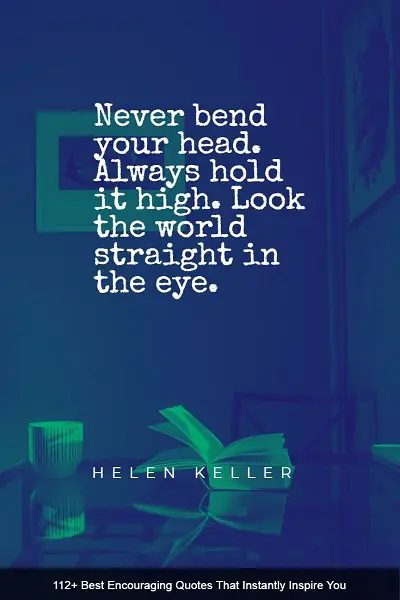 "You will never do anything in this world without courage. It is the greatest quality in the mind next to honor" – Aristotle
"The beginning is the most important part of the work." – Plato
"We are each gifted in a unique and important way. It is our privilege and our adventure to discover our own special light." – Mary Dunbar
"I have found the paradox, that if you love until it hurts, there can be no more hurt, only more love." – Mother Teresa
Best Encouraging Quotes to Help Keep You Going
"Don't limit yourself. Many people limit themselves to what they think they can do. You can go as far as your mind lets you. What you believe, remember, you can achieve." – Mary Kay Ash
"If I persist long enough, I will win." – Og Mandino
"Sometimes it seems like there's no end for life changing but, that's what life's all about."
"Many men go fishing all of their lives without knowing that it is not fish they are after." – Henry David Thoreau
"When life knocks you down, try to land on your back. Because if you can look up, you can get up." – Les Brown
"Your life constantly under construction for better yourself. There's always something to improve."
"Worry does not empty tomorrow of its sorrow; it empties today of its strength." – Corrie Boom
"Life is 10 percent what happens to me and 90 percent how I react to it." – Charles Swindoll
"Not until we are lost do, we begin to understand ourselves." – Henry David Thoreau
"With all its sham, drudgery, and broken dreams, it is still a beautiful world. Be cheerful. Strive to be happy." – Max Ehrmann
"Somehow I can't believe that there are any heights that can't be scaled by a man who knows the secrets of making dreams come true. This special secret, it seems to me, can be summarized in four C s. They are curiosity, confidence, courage, and constancy, and the greatest of all is confidence. When you believe in a thing, believe in it all the way, implicitly and unquestionable." – Walt Disney
"We're all a beautiful, wonderful work in progress…. Embrace the process!" – Nanette Mathews
"In my books and in romance as a genre, there is a positive, uplifting feeling that leaves the reader with a sense of encouragement and hope for a brighter future – or a brighter present." – Debbie Macomber
"The more the panic grows, the more uplifting the image of a man who refuses to bow to the terror." – Ernst Junger
"To overcome the fear of failure, do what makes you fearful." – Debasish Mridha
"Once we accept our limits, we go beyond them." – Albert Einstein
"Real Integrity is doing the right thing, knowing that nobody's going to know whether you did it or not." – Oprah Winfrey
"The greatest danger to our future is apathy." – Jane Goodall
"The world is more malleable than you think and it's waiting for you to hammer it into shape." – Bono
"It is by going down into the abyss that we recover the treasures of life. Where you stumble, there lies your treasure." – Joseph Campbell
"Be an independent thinker at all times, and ignore anyone who attempts to define you in a limiting way.." – Sherry Argov
"I believe in being strong when everything seems to be going wrong. I believe that happy girls are the prettiest girls. I believe that tomorrow is another day and I believe in miracles." – Audrey Hepburn
"Thankfully, persistence is a great substitute for talent." – Steve Martin
"I like being weird. Weird's all I've got. That, and my sweet style." – Leo Valdez
"You get what you give." – Jennifer Lopez
"Like success, failure is many things to many people. With a positive mental attitude, failure is a learning experience, a rung on the ladder, a plateau at which to get your thoughts in order and prepare to try again." – Clement Stone
"Insanity is doing the same thing, over and over again, but expecting different results." – Albert Einstein
"You learn a lot of different things with trials and tribulations and, at the end of the day, you get some positives from whatever mistakes you've made." – Brock Lesnar
"Problems are not stop signs; they are guidelines." – Robert H. Schuller
"I am determined to be cheerful and happy in whatever situation I may find myself. For I have learned that the greater part of our misery or unhappiness is determined not by our circumstance but by our disposition." – Martha Washington
"There are two ways to live: you can live as if nothing is a miracle; you can live as if everything is a miracle." – Albert Einstein
"I try to make my mood uplifting and peaceful, then watch the world around me reflect that mood." – Yaya DaCosta
"In order to succeed, your desire for success should be greater than your fear of failure." – Bill Cosby
"The only way to do great work is to love what you do. If you haven't found it yet, keep looking. Don't settle." – Steve Jobs
"Listening to music is such an uplifting, spiritual thing. It's far-fetched to some – I understand that. But the way dance music brings people together, it's not a big stretch from hymns." – Kaskade
"Failure is the condiment that gives success its flavor." – Truman Capote
"Be the change that you wish to see in the world."- Mahatma Ghandi
"Leaders think and talk about the solutions. Followers think and talk about the problems." – Brian Tracy
"Hard times arouse an instinctive desire for authenticity." – Coco Chanel
"Don't be intimidated by what you don't know. That can be your greatest strength and ensure that you do things differently from everyone else." – Sara Blakely
People who are crazy enough to think they can change the world, are the ones who do."- Rob Siltanen
"Happiness is not something readymade. It comes from your own actions."-Dalai Lama
"The only limit to our realization of tomorrow will be our doubts of today." – Franklin D. Roosevelt
"We are shaped by our thoughts; we become what we think. When the mind is pure, joy follows like a shadow that never leaves." – Buddha
"You've done it before and you can do it now. See the positive possibilities. Redirect the substantial energy of your frustration and turn it into positive, effective, unstoppable determination." – Ralph Marston
"Forgiveness is a funny thing. It warms the heart and cools the sting." – William Arthur Ward
Optimism is the one quality more associated with success and happiness than any other."- Brian Tracy
"All our dreams can come true if we have the courage to pursue them."- Walt Disney
"It is our attitude at the beginning of a difficult task which, more than anything else, will affect its successful outcome." – William James
"Sometimes before we make a record I go back and listen to a few. It's equally humbling and uplifting." – Michael Stipe
"Integrity is the most valuable and respected quality of leadership. Always keep your word." – Brian Tracy
Leaders ar"Leaders are anticipatory thinkers. They consider all consequences of their behaviors before they act." – Brian Tracy
"You learn more from failure than from success. Don't let it stop you. Failure builds character." – Unknown
"Everything you've ever wanted is on the other side of fear."- George Addair
"It's not whether you get knocked down, it's whether you get back up." –Vince Lombardi
"You are never too old to set another goal or to dream a new dream." – C.S. Lewis
"Failure will never overtake me if my determination to succeed is strong enough." – Og Mandino
"I've failed over and over and over again in my life. And that is why I succeed." – Michael Jordan
"Do what you can with all you have, wherever you are." – Theodore Roosevelt
"We must be willing to let go of the life we planned so as to have the life that is waiting for us." – Joseph Campbell
"Leaders never use the word failure. They look upon setbacks as learning experiences." – Brian Tracy
"Let us make our future now, and let us make our dreams tomorrow's reality." –  Malala Yousafzai
"Don't Let Yesterday Take Up Too Much Of Today." – Will Rogers
"Whether you think you can or think you can't, you're right.." – Henry Ford
"The happiness of your life depends on the quality of your thoughts." – Marcus Aurelius
"Reading is to the mind, as exercise is to the body." – Brian Tracy
"I may not have gone where I intended to go, but I think I have ended up where I needed to be. ― Douglas Adams
"You cannot expect victory and plan for defeat." – Joel Osteen
Encouraging Quotes For Hard Times
Inhale, exhale, it is well, it is well. All of this is a part of the story you will tell. Morgan Harper Nichols
Act as if what you do makes a difference. It does.
Courage is going from failure to failure without losing enthusiasm. Winston Churchill
Success is not final, failure is not fatal: it is the courage to continue that counts. Winston Churchill
I'm going to make everything around me beautiful – that will be my life. Elsie de Wolfe
Never bend your head. Always hold it high. Look the world straight in the eye. Helen Keller
The most beautiful people wear their hearts on their sleeves, and their souls in their smiles. Mark Anthony
What you get by achieving your goals is not as important as what you become by achieving your goals. Zig Ziglar
I always find beauty in things that are odd and imperfect, they are much more interesting. Marc Jacobs
When you have a dream, you've got to grab it and never let go. Carol Burnett
Don't compare your beginning to someone else's middle. Jon Acuff
No matter what you're going through, there's a light at the end of the tunnel. Demi Lovato
When you get tired, learn to rest, not quit. Banksy
Just don't give up trying to do what you really want to do. Where there is love and inspiration, I don't think you can go wrong. Ella Fitzgerald
By being yourself, you put something wonderful in the world that was not there before. Edwin Elliot
Try to be a rainbow in someone else's cloud. Maya Angelou
There are far, far better things ahead than any we leave behind. C.S. Lewis
You do not find the happy life. You make it. Camilla Eyring Kimball
If you have good thoughts, they will shine out of your face like sun beams and you will always look lovely. Roald Dahl
Inspiration comes from within yourself. One has to be positive. When you're positive, good things happen. Deep Roy
Sometimes you will never know the value of a moment, until it becomes a memory. Dr. Seuss
Always keep your eyes open. Keep watching. Because whatever you see can inspire you. Grace Coddington
The most wasted of days is one without laughter. E. E. Cummings
Life is either a daring adventure or nothing at all. Helen Keller
You must do the things you think you cannot do. Eleanor Roosevelt