When you miss your family, you have also an opportunity to reflect on the memories you share. Profoundly inspirational missing family quotes will challenge the way you think, change the way you live and transform your whole life.
If you're searching for I love my family quotes and inspiring sibling quotes that perfectly capture what you'd like to say or just want to feel inspired yourself, browse through an amazing collection of cute mother in law quotes, inspiring parenthood quotes and meaningful parents love quotes.
Famous Missing Family Quotes
When we're gone long enough, we miss it. It's not just the place we miss, of course— it's family, friends, neighbors, church. — Randy Alcorn
Distance gives us a reason to love harder. — Unknown
Missing someone is part of loving them. Not until you are apart do you realize how much they mean to you. — Nikhil Saluja
I miss my home and everything. I miss my family…I miss my friends, and I miss my mom and sister.
It's always nice to have someone in your life who can make you smile even when they're not around.
Distance makes the heart grow fonder.
Obviously, it's tough – missing my parents, family in general – but I'm getting used to it. It's the life, and hopefully I'll get some time to go home maybe for a week or a bit to catch up on things. — Denis Shapovalov
How I miss my old home: my old room; my warm, comfy bed; and the family room with that ugly, old couch, where we'd sit and watch movies for hours. Wolfe says you can't go home again, but I do every day as I dream.
Sometimes if something is missing it has to be replaced by something else. It can't be helped. — Rolando Hinojosa-Smith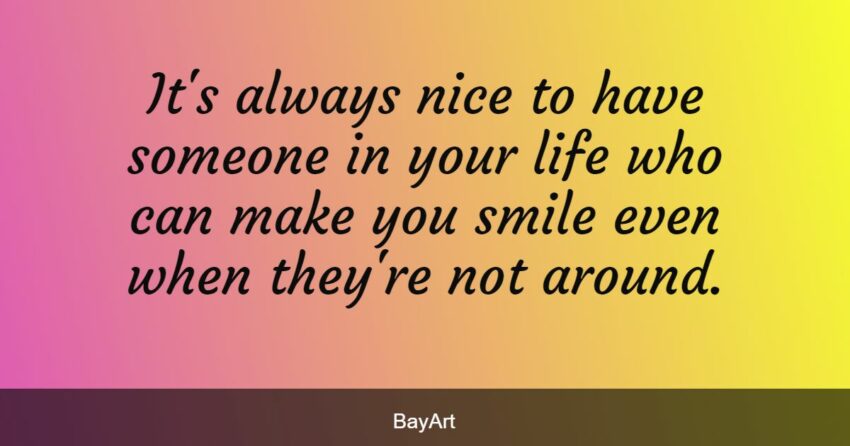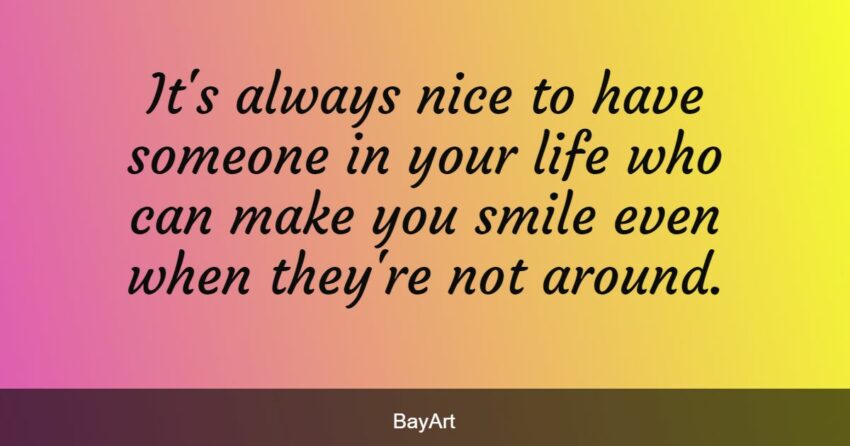 How lucky I am to have something that makes saying goodbye so hard. — Winnie the Pooh
Besides missing her family terribly, she didn't fit in with the boarding school cliques and couldn't stand having no private space. — Becca Anderson
Dad, remembering you is easy, I do it everyday. Missing you is the heartache that never goes away.
Having more time to reflect and write, I also find I have the chance to appreciate my mother, who she is and was, in a way that I might not have. I would have missed a lot by not being here with her. — Nina Lesowitz
The younger brother has to go elsewhere to do important work and is concerned that missing his brother might be too painful. — Jinpa Thupten
Human beings are the only creatures on earth that allow their children to come back home.
By the time a man realizes that maybe his father was right, he usually has a son who thinks he's wrong. — Charles Wadsworth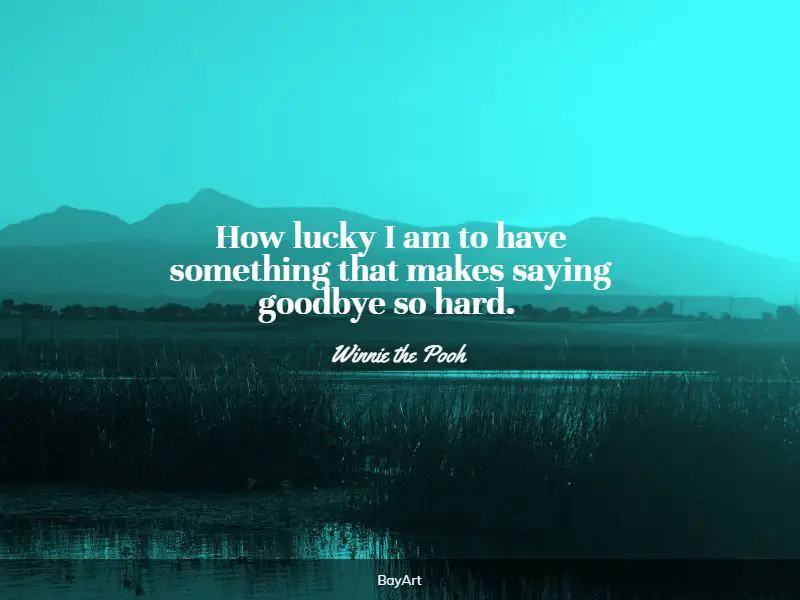 We sit around waiting for them to come home, hoping every day that they are okay and that they know how much we love them. Our heroes.
Death in these letters is character-forming. Like a traditional English education, but no one knows how else to express the sense of loss. Words seem so very inadequate. — Richard Beard
I know they got their own life but still / When you love someone you let them know / You don't let them go / It's hard enough being alone / Missing your family missing your home. — Lyfe Jennings
Even if I spent the whole day with you. I will miss you the second you leave. — Unknown
And then all of a sudden / Ah it seemed so strange to me / How we went from something's missing to a family / Lookin' back all I can say / About all the things he did for me / That he didn't have to be. — Kelley Lovelace
A missing face in the family portrait / A hoard of memories on the mantle piece / Outside a patriotic speech / Falls upon the lips of angry men / So give us love and understanding / Give us hope that's never ending. — John Mcmanus
Don't know if I'm depressed, too happy in the midst / Family get-together's off, missing member of the squad / Soon up off the block, final message logs / Felt it in my heart, impossible to stop. — Clairmont Humphrey
I Miss My Family Quotes
The worst thing you can do if you miss or need someone is let them know it. — Sarah Dessen
Missing someone is hard, but having them standing next to you and not being able to find the words to tell them how much you've missed them is torture. — Abishek Tiwari
The thought of being with you tomorrow, is what gives me the strength to go on today. — Unknown
When you miss your loved one, remember the beautiful moments you've had with them. And when your heart swells, cuddle your pillow and let the tears soothe the pain. — Anoir Ou-Chad
Why are there even in my silences? Why does my loneliness keep talking about you. — Avijeet Das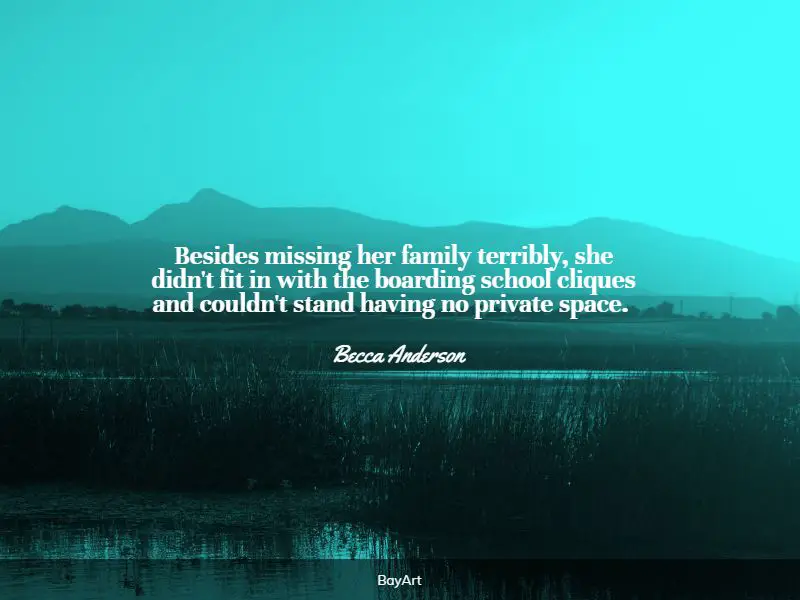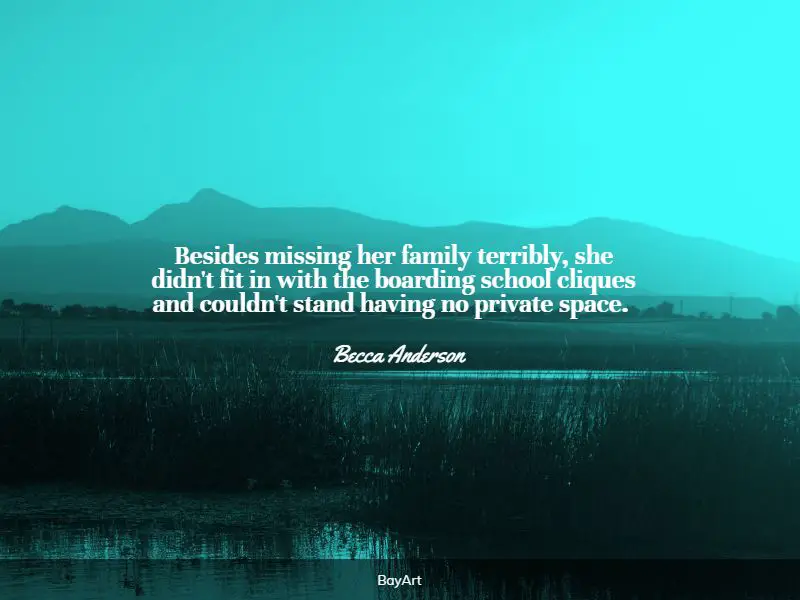 When we miss someone, often, what we really miss is the part of us that with this someone awakens. — Luigina Sgarro
Listening to your heartbeats, I would fall asleep. I miss it now. — Avijeet Das
No matter how bad things got between us I still miss you and wish nothing but the best for you. — Unknown
The advantage is I have my family with me all the time. When your daughter takes her first steps or says her first words and your son is going through potty training, I'm not missing any of those things. — Larry Dixon
You will always be … the sister of my soul, the friend of my heart. — Unknown
Close together or far apart, you're forever in my heart. — Unknown
We sit around waiting for them to come home, hoping every day that they are okay and that they know how much we love them. our heroes. — Cierra Powell
Dad. Remembering you is easy, I do it every day. Missing you is the heartache that never goes away. — Anonymous
There's no substitute for someone who gets you. — Unknown
All the family gatherings, I'm too tired, or I can't because it conflicts with work… I have seven grandkids. I've been missing recitals and graduations. To me, it's just not worth it. There is a better way to live life. — Damon Wayans
The sad truth is we are missing someone and we are hoping they are missing us too. — Kaceem Madd
I don't hate you. I never will. I just act like I do. Because it's easier than admitting that I miss you. — Unknown
The distance between us may be miles and years but it will not change the fact I hope you are missing me too. — Tammi
My wife was the part of me that was missing. And I got that whole family that came along with her in the deal. It's an extended family, and they're very close, and it's a dynamic that's never been around me before. — Joe Walsh
I miss you, not the 'I haven't seen you in a while' kind of miss you, but the 'I wish you were here at this very moment' kind of miss you.
Father's Day was great, but all the family gatherings brought up my mother's death. Maybe it's me, because I am a wimp. We would get together, but there was someone missing! — Doug Davidson
When I go away from you the world beats dead like a slackened drum. — Amy Lowell
I miss you like the mountains miss the sky. — Unknown
When I miss you, it seems every song I listen to is about you. — Unknown
Good friends are like stars. You don't always see them, but they're always there. — Unknown
Brother. You may not know that you are the best gift I ever got, I will always be there with you in every up and down of life.
I miss you more than words can say. — Unknown