Profoundly inspirational drummer quotes will brighten up your day and make you feel ready to take on anything.
Famous Drummer Quotes
I can't get anything out of an orchestra if I have the 10 best guitarists, but I don't have a pianist or a drummer. — Manuel Pellegrini
I am not a technical drummer at all. I'm more from the Keith Moon/Lars Ulrich school of, 'Hey, look at me!' I just get up there and bash. — Mike Portnoy
Stamina is the force that drives the drumming; it's not really a sprint. — Neil Peart
It was that famous joke: What's the last thing the drummer said before he got kicked out of the band? 'Hey, I wrote a song.' — Dave Grohl
Self-Love: The Journey to Embrace Your Essence, Discover Intrinsic Worth, and Build Authentic Self-Esteem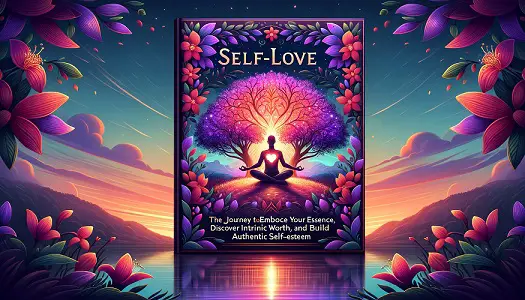 Your journey to self-discovery and enriched relationships starts here. Begin a Life-Changing Journey with this eBook to embrace your true worth and see how it reshapes every aspect of your life, from personal growth to enriching your relationships.
Get Your Copy on Amazon and Start Transforming Today!
Playing fast around the drums is one thing. But to play music, to play with people for others to listen to, that's something else. That's a whole other world. — Tony Williams
If a man does not keep pace with his companions, perhaps it is because he hears a different drummer. Let him step to the music which he hears, however measured or far away. — Henry David Thoreau
But primarily, the drummer's supposed to sit back there and swing the band. — Buddy Rich
But Apple really beats to a different drummer. I used to say that Apple should be the Sony of this business, but in reality, I think Apple should be the Apple of this business. — Steve Jobs
Mahavishnu's drummer Billy Cobham was the best I'd ever heard. Not loud, that's not the secret – powerful as hell when he wanted to be – but 90 per cent of the time, he was just dancing with the drums, you know? Just like a butterfly, all over them. — Jeff Beck
I first went on the road with the Rolling Stones in the year of our Lord, 1969. But my grandfather gave me away to a drummer when I was 15 years old. — Bobby Keys
My first rock band was called Mike and the Majestics. I was about twelve, and my older sister Kathy was the manager. There were three of us: me and a friend on guitars and a drummer. We were young, but we played for a lot of fraternity parties, plugging both guitars and a microphone into one little amplifier. — Michael McDonald
As a drummer, I'm rhythmically so disabled that it's hilarious. — Devin Townsend
I started out as a drummer, and now play with a back-to-basics rock band called the 'Luddites.' I'm happiest when I'm behind the kit. — Rick Astley
I think the drummer should sit back there and play some drums, and never mind about the tunes. Just get up there and wail behind whoever is sitting up there playing the solo. And this is what is lacking, definitely lacking in music today. — Buddy Rich
I am also a drummer of sorts. I've got an electronic set sitting in my bedroom. — Gary Cole
I try to keep my ear to the streets without sacrificing who I am as an artist. If a song needs a drum machine I'll use a drum machine. If it needs a drummer, I'll use a real drummer. — Teena Marie
To me, a great drummer isn't always about somebody with chops who can shred. A great drummer is someone who is part of a great band. — Mike Portnoy
If we were to find a drummer that we were comfortable with and who we felt could really become a part of what we're about, it'd be great. But would we ever rush to find a guy just get back on the road? No. I think we'd rather go down with the ship. — Zacky Vengeance
Yes, I always say that we're a National League band. What I mean is, if you play an instrument, you have to sing. So I always call our drummer up. Even the drummer has to take a turn on the microphone. — Emmylou Harris
We have big limitations by not having a drummer. It instantly informs a lot of our musical decisions when it comes to writing. What we end up coming out with is not very cerebral music. — Ted Dwane
I was a guitar player in a band that had two keyboard players, sometimes two other guitarists, a bass player, and a drummer, four or five singers, and percussion. We did a two-and-a-half hour show where the music spanned from the early Sixties to the present. Whereas the David Lee Roth thing was like, Now. Very big and intense. — Joe Satriani
Self-Love: The Journey to Embrace Your Essence, Discover Intrinsic Worth, and Build Authentic Self-Esteem
Unlock Your Full Potential with Self-Love! Dive into this e-book and learn how to cultivate a deep, nurturing love for yourself that radiates outwards, improving your connections with others and bringing joy and fulfillment to your life.
Find Your Path to Self-Love on Amazon Today!
First time that I cried at a work of art was at a drum solo that I saw. A drummer named Winard Harper, part of the Billy Taylor Trio, gave back in – I would have been in high school – 2005 or something. — Damien Chazelle
But, I don't think any arranger should ever write a drum part for a drummer because if a drummer can't create his own Interpretation of the chart and he plays everything that's written, he becomes mechanical; he has no freedom. — Buddy Rich
The Weezer 'Blue' Album is a classic. I think My Morning Jacket's 'Circuital' is a great album to have. Any Led Zeppelin album. Pink Floyd 'The Dark Side Of The Moon' or 'Animals.' I always catch myself at concerts being like, 'Oh, I just stared at the drummer for 15 straight minutes.' I study them. — Christopher Mintz-Plasse
Scott Asheton was a brilliant drummer, a natural musician. — Henry Rollins
I started as a drummer. The feet are an extension of that. — Savion Glover
One that really caught me was Joe Morello. He was the first drummer I ever saw that could do a roll with one hand. He would turn his hand over and use his fingertips to get the stick bouncing. He could sit there with his right hand doing stuff on the cymbals and tom-toms while he was doing a roll with his left on the snare drum. — Butch Trucks
Sonic Youth played one show before we even had a drummer. It was just me, Kim, and Thurston. The lights slowly went down, and the set was just 30 minutes of feedback. — Lee Ranaldo
I can only get my drummer in the winter; he plays with Grand Funk all summer. — Bob Seger
I started trying to do my own music at home, and I was like, 'You know what, I can play the guitar, sort of. And I can do these things, sort of. And I can make these crazy noises on my computer, sort of. But I need a ridiculously good drummer. I need someone to help me with string arrangements.' — Steve Burns
You only get better by playing. If you think you stink, you probably do. I consider every drummer that ever played before me an influence, in every way. — Buddy Rich
I joined an all-girl band in Detroit and, although I was a pianist and drummer, I was asked to play bass because no one else wanted to. When I strapped it on, it fit me as good as my leathers. At the first gig we played, I looked out at the audience and thought, 'This is what I'm going to be doing for the rest of my life.' — Suzi Quatro
I met the guys through a friend of a friend, and their former drummer had quit. I wasn't too familiar with the Chili Peppers before that, so I joined at the end of 88′ and we finished recording Mother's Milk at the end of 89′, next thing I know I'm in Spin with a sock. — Chad Smith
I'm the best live rock drummer. That's what I think of myself. That's who I am. I can't help it. — Phil Rudd
As you know, I played a little trumpet with Elvis. I overdub a few drum licks here and there on a session, but I'm not a drummer by any means. — Ray Stevens
Even when I go do comedy stuff live, I can still feel the drummer in me about to go onstage. — Fred Armisen
Drumming was the only thing I was ever good at. — John Bonham
Generally, I end up being the one thrown against the wall, because Zach is the drummer. He's stronger than me. — Isaac Hanson
Self-Love: The Journey to Embrace Your Essence, Discover Intrinsic Worth, and Build Authentic Self-Esteem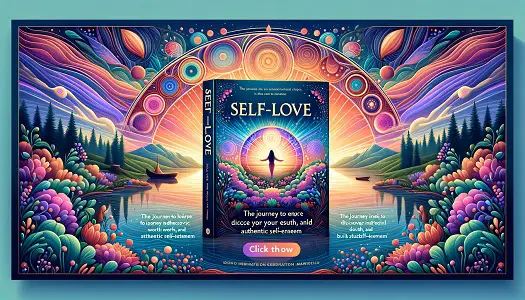 Elevate Your Relationships by Starting Within! Learn how a journey of self-love can lead to more meaningful, authentic connections. This e-book is your guide to developing a compassionate and fulfilling relationship with yourself.
Embark on Your Journey of Self-Love - Available on Amazon Now!
Sometimes I play guitar like a frustrated drummer. — Hal Sparks
My dad was a drummer for The Mamas & The Papas, and his mother was in the jazz world, so music has always been very much in my blood. — Ashley Roberts
You need to take risks, you never know if the end results will be beautiful or strange, you need to be instantaneous, listening to every moment, without missing a scrap of the music, even if you play a rest. — Brian Blade
I'm very fortunate in that my parents are artists. My mom is a brilliant poet… She still is a great visual artist. My dad is a jazz drummer… I've been very fortunate in that I've had parents who supported and encouraged me and haven't really questioned what I'm doing or asked me to question it. — Ari Aster
When my son was in his teens, he was a really fine drummer. He was asked in an interview if he would consider going into the business. And he said, 'Why would I ever go into the business that took my mother from me?' — Anne Murray
Phil is a real drummer's drummer. — Colin Greenwood
Drums all have their own particulars – each drum has a place where they sound the best – where they ring out and resonate the best, and the head surface isn't too loose or too tight, mainly so you get a good rebound off of the head. — Chad Smith
I had a drummer in my band who started teaching me tricks to come up with interesting rhythms. Because I don't come from a musical background, I've never studied music, and I don't know music theory at all, so a lot of stuff I discover on my own are things students would learn in the first grade of music. — Jens Lekman
I'm a terrible drummer; I almost cannot play the guitar nor sax nor trumpet. — Ryuichi Sakamoto
I don't want people to think that I think I'm this great drummer because, to me, I'm just a kid playing drums, and I love music. — Mike Portnoy
I love being a drummer. Everyone thinks you're dumb. What they don't realise is that if it weren't for you, their band would suck. — Dave Grohl
When I produce a record, I roll up my sleeves; I'm not one of those passive guys. I really get in there and make sure every note is measured. I tell the bass player, 'You have to play it like this,' or I tell the drummer, 'It's got to be like this.' — David Foster
It's much easier to have a diversified career as an electronic musician than it is as a drummer. Nothing against drummers. If you're a drummer, you just wait around for people to ask you to play drums. But if you have your own studio and can make music, you have the ability to approach music a lot differently. — Moby
That's where I think a lot of these guys today are just, 'I'm the drummer, man. Check it out. Here's my lick. I just learned this new drum lick. I'm just gonna blast all over the place.' It's like, 'Man, you've got to let the song breathe.' — Vinnie Paul
Drumming is my middle name. — Ringo Starr
John Bonham, probably the greatest drummer ever – all of us wanted to play drums like him. — Vinnie Paul
My youngest son, who is now the drummer in my band, lives in Brooklyn. My oldest son is about to move out to California, and my daughters are both out of town. — Herbie Mann
Why should we be in such desperate haste to succeed, and in such desperate enterprises? If a man does not keep pace with his companions, perhaps it is because he hears a different drummer. — Henry David Thoreau
You don't have to be a great drummer to be the most important guy in the band. — Mike Portnoy
If Trent Reznor calls and says he needs a drummer for his tour… I'm there. — Tommy Lee
I grew up as a dancer, and music and dance are so closely tied that in ballet class, you're listening to all this classical music, and in modern class, you're working with a live drummer. It was something that always made me feel really comfortable, and I've had a connection to since the beginning. — Jillian Hervey
I actually wanted to be a drummer, but I didn't have any drums. — Stevie Ray Vaughan
I realized that you can achieve so much at the front of a stage, releasing the music yourself and being something more selfish than just the drummer. — Rex Orange County
Drumming's pretty physical. We sit at the back of the stage getting beat up like a workhorse. — Tommy Lee
I wanted to be a professional drummer. — Walter Payton
I'd rather be entertained and go to a show and watch a drummer and have somebody that makes me actually smile. So I don't judge drummers based on their technical ability; I judge them based on the overall package and what they bring to the music they're part of. — Mike Portnoy
I was a jazz drummer, and it was my life for a while: what I lived and breathed every day. — Damien Chazelle
I definitely move to the beat of my own drummer and man, he's not playing something anyone has heard before. It's pretty cool, though. Pretty cool. — Q-Tip
When I listened to Elvin Jones, man, for the first time I heard a drummer that had all the technique plus emotion, passion, feel, and just – good God! — Butch Trucks
I don't think there's such a thing as a 'best' drummer. — Mike Portnoy
Writing songs is an essential part of my life: my mother teaches piano, and I have inherited my grandparents' passion for music, especially from my grandfather Tommy, who was a great drummer. It's no coincidence that I play the drums best, but I am also good with the guitar and the piano. — Caleb Landry Jones
I had success as a drummer and was doing very well – I could send my mom to Best Buy and she could go buy my album, you know? — Mod Sun
Short Drummer Quotes
I would like to think that the singer is the butterfly, and the drummer was just the little grub in the ground, working to become a caterpillar. — Robert Wyatt
When Mr. Ludwig invented the bass-drum pedal, that's what made the drum set possible. — Neil Peart
I want to be 'Jimmy Chamberlin, the drummer, the musician who's done many things,' not just 'that guy from the Smashing Pumpkins.' — Jimmy Chamberlin
In the Foo Fighters, my main job is to be the drummer, and that's enough. — Taylor Hawkins
I've heard the stories. Like, Eric Clapton said he wanted to burn his guitar when he heard Jimi Hendrix play. I never understood that because, when I went and saw a great drummer or heard one, all I wanted to do was practice. — Neil Peart
As a drummer, I always approach things as, 'I want to play just enough to keep other drummers interested, but not enough to go over the average listener's head.' — Vinnie Paul
My mouth has a tendency to get me into trouble, but because I'm so small and I take on people who are lager than me. If someone punched me, I'd get my drummer beat them up. — Brian Molko
If someone said, 'What was anything you could wish for,' it would have been to have Donald Tardy in my band as my drummer. — Andrew W.K.
I was a drummer and I played the guitar. — Jam Master Jay
I played in a punk rock band in high school called the High Heel Flip Flops. I was the drummer. I played drums for, like, four years. — Thomas Rhett
At our house, we'd always open presents with our Christmas records playing. 'Little Drummer Boy' was one of my favorites when I was a kid because it was about a kid. — Brian Stokes Mitchell
I'd really like having a couple days of being a rock star, although I'd rather be a backup – like maybe the drummer for Muse… It would also be fun to be gorgeous, like be Charlize Theron, just for a couple of days. — Stephenie Meyer
I never professed to be a great drummer but I was a very heavy drummer. — Dave Clark
My dream job is to be a rock drummer and the alternate drummer for the Foo Fighters. — Rachael Ray
When I lost the use of my hi-hat and bass drum legs, I became basically a singer. I was a drummer who did a bit of singing, and then I became a singer who did a bit of percussion. — Robert Wyatt
Before you can follow your own drummer, you have to hear the drummer. — Srikumar Rao
My motivation for being a good drummer was born out of fear, which, in a way, seems so antithetical to what art should be. — Damien Chazelle
If you have a drummer who alternates between fast and slow drumming, it can negatively affect the music. — Yasmine Hamdan
I've been watching a lot of Joan Didion interviews on YouTube. I love her. My drummer has gotten me into looking at Terence McKenna interviews. — St. Vincent
I had a band when I was in middle school, but I was the drummer. I kind of thought if I was going to be in a band, I'd be the drummer. I'm innately drawn to rhythm. But we didn't have any shows. We just jammed in our parents' basement. — Borns
I'm the greatest rock and roll drummer on the planet and you suck. — Tre Cool
I used to tour with this band. I was a drummer. I would tour a bunch for about 10 months out of the year and act for about two months. I would make what I needed from acting and would stretch it out. — Michael Pena
You see bands putting ads in the paper: 'drummer wanted'. I could never be in a set-up like that. — Oliver Sim
Being a drummer definitely influences how I play guitar. And then piano influences drumming and vice versa. — Matt Skiba
We were the first group where the drummer was the front man. — Dave Clark
I think at one time every drummer wanted to play like Krupa or wanted to win a Gene Krupa drum contest. This is the big inspiration for drummers and naturally it has to be the same way for me. — Buddy Rich
Keith Moon was amazing as a drummer, but he was also a nut, and it reflected in his drumming. And the great thing about Who records is that you can almost get hold of the vinyl and feel his heart. — Joey Jordison
I started an all-girl punk band when I was 14, and I was the drummer, not the singer. — Bjork
If you come in like a typical modern drummer who is used to playing only with tricks and double kick and, like, big, big, big, fast rolls, but you can't play a swinging shuffle, then you can't play in Ghost whatsoever. — Tobias Forge
Quotes About Drums And Life
I was a journalist. I was a drummer. I was everything. I didn't know what the heck I was. But with Jack Paar, the job was very specific – no confusion. You came in each day. You wrote five pages of jokes. You handed the pages in… The pressure was to write five pages of jokes every day. I did it, and I thought, 'This is what I like to do.' — Garry Marshall
I decided to build a studio in my house. We built it in my basement kitchen. I had the drummer up by the fish tank. I was in the toilet singing. The bass player was out by the shelves in the living room, and the guitarist was on the couch by the telly. — Eddi Reader
Because I write the music, I write the lyrics, I write the vocal melody lines – I write everything. Just because I let somebody sing something doesn't mean they're more important than the bass player or the keyboard player or the drummer. — Yngwie Malmsteen
I was always very aware of drummers. My oldest brother Henry was a drummer, and he drummed on everything in the house from the kitchen sink to stovepipes. He was the first drummer in the Gil Evans Orchestra, so you've got to know how great he was. — Dave Brubeck
I'm a pretty good drummer. I'm pretty good at guitar, bass and piano. I can play accordion; I'm not virtuoso. I've played cello before. My sister played it, and I know how to play it, but I'm not the best. Violin is kind of the same thing. — Brendon Urie
Everybody besides my piano player has been with me since the very first day. We were a four-piece band for a solid two years. It was me playing acoustic and rhythm electric guitar, a bass player, a drummer and a lead guitar player. For a couple of years, we sounded like the Foo Fighters. — Thomas Rhett
Whiplash' was just a lucky kind of convergence of events in that I'd been trying to get a bigger project off the ground with no success for a while, and then finally, out of frustration, I just wrote this leaner, meaner, personal script about my experiences as a jazz drummer, and that's the one that wound up getting made. — Damien Chazelle
I'm from the East Coast; I think about things dialectically sometimes – in other words, antagonistically. The rhythms that I think of are polyrhythmic, bouncy, loping. The way that I want to approach that is to get, like, a flat-footed Connecticut hard-core drummer to play these bouncy, loping polyrhythms. — David Longstreth
I used to be a drummer in a band, and I really loved playing the drums, so I look forward to the right opportunity to do that at some point. Maybe even on TV. Every single live performance I'm doing on TV, I want it to be different and unique. — Zedd
When I was young, I wanted to do something more low-key, like become a drummer in a rock band. — Brooke Burke
In hindsight, if I could go back in time and relay a message to my younger self, I would tell him to work on his time keeping, and that the job of a drummer is not to be the one that gets noticed the most on stage, or to be the fastest, or the loudest. Above all, it is to be the timekeeper. — Taylor Hawkins
Everyone knows Mike Portnoy's reputation. He's a great drummer, and he helped us out in a great time of need. He really helped us get back underneath our feet and continue this band. — Johnny Christ
The drummer is the backbone of the band and is the real underrated one. — Bernard Sumner
If you only play metal, it's going to be very apparent that you're a one-dimensional drummer. — Joey Jordison
I tend to think about so many different things on a recording. I'll be trying to tune into what the drummer's doing, trying to keep everyone playing the groove and other things like making sure the piano's in a nice pocket. — Adam Granduciel
When I was thirteen I only wanted to be a drummer. — Ringo Starr
I went to church as a kid, but mainly for the showbiz aspect. I remember doing a solo of 'The Little Drummer Boy' and everyone singing the rup-a-pum-pums. — Matthew Bourne
With Mr. Bungle, I'd lay down a really rough demo of my vocals and then play them for the guys without telling them what I was saying. Our drummer at the time had the coolest takes on what he thought I was saying, so I'd ask him to write out what he thought the lyrics were. — Mike Patton
At the time I learned drums, I wanted to be the drummer of Hanson. I wanted to be this guy because he was so young, and he was already drumming in the band, you know, so I just wanted to be like him. And later, I discovered hip-hop music at boarding school. — Stromae
As we've added players to the team, like a videographer, a drummer, or a sound guy, we're trying to keep a bus full of A players and keep a culture where everybody is comfortable enough to push each other in their areas to be great. — G-Eazy
Every time I'm home, it's like a vacation, but I've been playing in bands since I was 11. I guess our goals were always small goals. It started off my goal was just to be in a band. Then it was to have a drummer that would show up. — Brittany Howard
Buddy Rich was one of the most incredible technicians in the world, on this planet, but the only people he could really impress, who knew what he was doing was another musician or another drummer. — Dick Dale
I had a drummer I really wanted to move to Nashville with me, and he's like, 'Naw, I can't go, man.' He never could pull the trigger. It's a big move. You just gotta be diehard – you gotta give it your all, you know. — Jon Pardi
Ringo isn't the best drummer in the world. He isn't even the best drummer in the Beatles. — Jasper Carrott
Lars Ulrich is not a jazz drummer, but he grew up listening to jazz. Why? Because his father, Torben – an incredible tennis player – loved jazz. Jazz musicians used to stay at their house. — Robert Trujillo
A band is as solid as its drummer is. — Joey Kramer
LCD Soundsystem – they put the drummer in front. I always thought that was cool. Because the drummer is usually the guy in the back. — Mike D
I think you get to a point where you watch something just to enjoy it. I don't think it's really done so that you're supposed to feel, Oh, he's the most wonderful drummer. I think the whole lot is what's more enjoyable. — Charlie Watts
One of the reasons I needed to leave Dream Theater was because I didn't want to end my career as just the drummer in one band. — Mike Portnoy
I had a jazz trio, a rock n' roll band, and I played drums in junior high, high school, college, big bands, and I played timpani in the symphony. I am a drummer. It's the one instrument I actually play pretty well. It's just hard to carry on your back. — J. D. Souther
I'm a rock drummer. I couldn't sit down and pretend to be a jazz drummer. — Vinnie Paul
I was a groupie for a year and followed a band. I dated the drummer of the band. — Malin Akerman
I don't care about technique. I have kind of been pigeonholed as a technical drummer since I was in Dream Theater for all those years, but it's actually very far from the truth. — Mike Portnoy
Because Larry, by then, was a drummer, who would sort of get bored and tired, and rather stand up and blow kisses to people. So we needed the bass to sort of drive along. — Neil Innes
I have to give my family credit for putting up with the racket, because as some of you may know, its not the easiest thing in the world to live with a kid who's trying to become a rock and roll drummer. — Max Weinberg
I was a drummer in a group called Three Plus. We were performing at a club in New York, and my mother signed me up for tap classes. I fell in love from the door… so you can blame it on my mother. — Savion Glover
I was a drummer, and I did a little singing too. — Lou Gramm
My dad was a mechanical engineer and a drummer. We had no money, but I never felt we had no money, and that's what I remember now, having my own child. I think, 'Oh so what?' Kids don't go around the house seeing what's wrong with it. — Donna Air
I didn't date my wife in high school, but she was definitely by far the coolest woman there. She was definitely the most beautiful, but she also marched to the beat of her own drummer. I was in New Orleans 10 years after high school and my friend played matchmaker with us, and that's kind of how we got together. — Eric Mabius
If your child marches to a different beat, a different drummer, you might just have to go along with that music. Help them achieve what's important to them. — Sonia Sotomayor
At this point, I think I would garner a lot of hate mail if I was now on the cover of Modern Drummer seeing as I'm not a modern drummer anymore. — Jason Schwartzman
I was drawn to it much to my father's dismay. He wanted me to be a pianist like he was, but I had coarser tastes – like that old joke: What do you call a guy who hangs around with musicians? A drummer. — Miguel Ferrer
I was a drummer living in Los Angeles in 1990. I had finished music school and was playing with a band. It wasn't going as well as it should have been. — David Thibodeau
I noticed a lot of guitar players neglected the rhythm part of rhythm guitar and decided I would try to focus in that. As my skill and knowledge of the instrument grew, I found lead started to come naturally. Sometimes I play guitar like a frustrated drummer. Ha ha! — Hal Sparks
Without a drummer, you've got that sort of running, chicken-chasing, rhythmic thing happening with the banjo in the top end – it's what gives our music a lot of its momentum, a lot of its energy. — Ted Dwane
My brother was a drummer, and he was always, like, smashing the kit around when I was a kid, and my dad was, like, one of them old musicians, and he played in, like, loads of different bands in the '70s and '80s. Him and my brother were kind of like my main inspirations. — Sam Fender
I was working at this club in downtown L.A. from four to eight at night, just Eddie Rubin, the drummer, and I. — Johnny Rivers
I'm an okay drummer, I'm an okay bass player, I'm an okay keyboardist, and I'm a quite good guitar player. — Tobias Forge
I found out I got 'The Little Drummer Girl' and my BAFTA nomination in quick succession, and I just didn't expect it to be like that. I thought there would be a lot more time in between. It's been an overwhelming experience. — Florence Pugh
Something happens when the music starts, and all that tiredness just goes away. When it's going like that, I'll take on any 20-year-old hot-shot drummer who wants to try me. — Butch Trucks
You hear it in the great musicians, whether it's a drummer or a horn player or a guitar player – you hear them take those breaths. You can feel that there's something they're trying to tell you. — Derek Trucks
I didn't have traditional stage fright. If there was 500 people in the audience or three people in the audience, it didn't really make a difference. What made a difference was the conductor. Everything that I was scared about as a drummer was him. It was his face. It was whether or not he'd approve of my playing. — Damien Chazelle
My drummer, Gene Lake, is Oliver Lake's son. So I certainly have wide tastes, in not only what I listen to, but what I play as well. — David Sanborn
My drummer, bass player, and guitar player sing backgrounds. They play and sing. I can sing all the harmonies, but I can't do it alone. — Aaron Neville
I got my first real job, one that didn't involve wearing a hairnet or bending over the hood of a wet car with a towel in my hand, in the early '90s working for CBS Records. While there, I started my first of several rock bands and eventually wrote my first book, the semi-autobiographical novel, 'Don't Sleep With Your Drummer.' — Jen Sincero
It was probably when I met Jeff Hamilton, the drummer I've been working with for the last 20 years. He's the one who brought Ray Brown to hear me sing at a restaurant in my hometown. — Diana Krall
My son is my drummer. — John Corabi
If you call someone up on a mistake – if the drummer's put an extra beat in a bar or something – you have a lot more authority if you can show them how to do it right. — Steve Winwood
I consider every drummer that ever played before me an influence, in every way. — Buddy Rich
While I absolutely love a great drummer and get tunnel vision listening to drums at a show, a lot of the time I feel like drum machine-driven music tethers you to a genre. — Oneohtrix Point Never
I don't view myself as marching to any right-wing drummer. — Rodney Frelinghuysen
Anybody can be a drummer. — Angie Dickinson
The drummer is stereotypically the dumb guy. Maybe that's why I always respect drummers who do more than drum. — Taylor Hawkins
No acting, no production, could take the place of that moment when you come out in the dark on to the stage and the drummer plays four beats on the hi-hat and then lights and music. It just takes your breath away. No words can do what music can. — Ken Stott
I dance to the beat of a different drummer. — RuPaul
The drummer in my first band was killed in Vietnam. He kind of signed up and joined the marines. Bart Hanes was his name. He was one of those guys that was jokin' all the time, always playin' the clown. — Bruce Springsteen
When I joined Nirvana, I was the fifth or sixth drummer – I don't know if they'd ever had a drummer they were totally happy with. And they were strangers. There was never much of a deeper connection outside of the music. — Dave Grohl
I saw a drummer play once when I was a kid and I thought, that's really cool. You know, you're moving. You're using your arms and fingers. So I tried it and I loved it. — Bill Kreutzmann
Everyone knows deep in their hearts that the drums are the coolest instrument, and that a band is only as good as its drummer. So I'm all for drum solos. I'm all for drummers hamming it up. I'm all for drummers standing up and kicking over the kit. — Fred Armisen
To me, there's way more to being a good drummer than precision and technique. — Mike Portnoy
I told people I was a drummer before I even had a set, I was a mental drummer. — Keith Moon
But I've always liked to be the kind of drummer and musician who likes to go outside of what's expected of me, and I've always been able to do more than you necessarily hear with every band I've ever played in. — Matt Cameron
Mainly I was able to perform with music – I played the French horn, I would sing, and I was a drummer in the pipe band. So I think it was a way to show off. — Ewan McGregor
Being a drummer, I'm always like, 'Oh, that's got a funky beat. That's cool,' and I like to dance. — Tommy Lee
Every drummer that had a name, had a name because of his individual playing. He didn't sound like anybody else, So everybody that I ever listened to, in some form, influenced my taste. — Buddy Rich
When I first set up my big band, I only had Gilson Lavis, the drummer from Squeeze, with me. He was the core element. Whenever a group hits the big time, they always get a new drummer because they really need that. You can make do with rubbish elsewhere. — Jools Holland
I remember the first 45 record I bought. It was called 'A Dog a Donut'; it was a breakbeat. Actually, I think I bought two at one time, and the other one was 'Dance to the Drummer's Beat.' Those are breakbeats. I paid a dollar for it, for each one. Your average producer or DJ would know who came out with those. — Gza
I am proud of Kirk. I think he drums to his own drummer in every way. — Lee Grant
Well, we didn't have our original drummer on our last record. And most of that album was not played as a band in the studio. It was mostly the world of computers and overdubs. There was very few things played live or worked out as a band. — James Iha
I don't consider myself a great drummer. I consider myself just a music fan that's a very, very passionate artist, and the drums just happen to be my instrument. — Mike Portnoy
I got into figure skating for the art of it, as well as the sport, and how much I love it. And, you know, I do everything that I want. I march to my own drummer. Sometimes people have an issue with that, and I can't control it. — Johnny Weir
We had an incident back in 2001 where our drummer threw out a drumstick into the crowd and it hit someone in the eye and they were going to sue us. You just always have to be really careful with that kind of stuff. — Wayne Static
I started playing instruments before I started making beats, and I was never the best guitarist or the best pianist or the best drummer. And when I started making beats, I was not the best beatmaker, and when I started making hooks, I was not the best vocal melody person. When I first started rapping, I wasn't the best rapper at all. — Russ
In 1962 I wrote for 'Jazz News,' using the pseudonym Manfred Manne, which I picked because of a jazz drummer with that name. I later dropped the 'e.' — Manfred Mann
I started out as a drummer, and when I was 9, my drum teacher had an album out. He was the rudiment king! He signed it for me, 'Rudimentally yours, Frank Arsenault.' How cool is that? — Rick Nielsen
Playing drums feels like coming home for me. Even during the White Stripes I thought: 'I'll do this for now, but I'm really a drummer.' That's what I'll put on my passport application. — Jack White
I can play a bunch of instruments but drums? My brother's a drummer and I've always been jealous that he's such a good drummer. I always try to play but it's always kinda just bashing. I can keep time but no one really wants to hear me play drums. — Nat Wolff
We've got the pretty-boy lead singer and the fat, dumpy drummer, and I'm the zany guitarist. Sure, we've played up the image at times. But it's the music that matters most. — Rick Nielsen
To me, a sure-fire way to get in a rut is by sitting around playing by yourself for too long. You've gotta get out there and jam, man! You don't have to necessarily be in a band, all you've gotta have are a couple of buds who play too. They don't have to be guitarists either; jamming with a bassist or a drummer is cool. — Dimebag Darrell
Ronnie Spector's hair was taller and meaner and scarier than all four Shangri-La's combined, plus the drummer from the Honeycombs. You just know her rat-tail comb was a switchblade. — Rob Sheffield
I'm a good guy, and I'm a pretty good drummer, by the way. — Phil Rudd
Michael Giles the first drummer of King Crimson, never agreed to the name King Crimson. But then, if you'd knew Michael, you would know he didn't agree to the album cover either. So maybe Michael didn't agree to the point of definition with many things. — Robert Fripp
I can't play anywhere near like I used to, and I was a hot drummer. It doesn't bother me, because frankly, if you get to that point where you can't hold a drumstick properly, there are many other things in life which are far more important, like cutting a loaf of bread or a piece of cheese. — Phil Collins
Probably for drums, a guy I really enjoyed watching is Simon Phillips. I've seen him play with The Who and with Pete Townshend on his own – a really great drummer. — Michael Anthony
A bass player has to think and play like a bass player. A drummer has to play and think like a drummer, and stay out of the way of the vocalist. The guitar player has to respect everybody else. — Hunter Hayes
I create my own lyrics. I have a great band. I have a drummer from East Berlin. — Nina Hagen
My dad still hasn't heard 'I Love My Dad,' and I'm sure he'll say something like, 'It's good, but I love your version of 'Little Drummer Boy'!' My dad loves my live albums – he's obsessed with the live version of 'Little Drummer Boy' for some reason. — Mark Kozelek
I always saw myself as a sideman. I figured I'd end up a drummer. — Hank Williams III
I don't have perfect pitch. My drums sound like a drummer, not a drum machine. — Taylor Hawkins
Hip Nip just sounds groovy. A drummer laid it on me. — Pat Morita
But I think that any young drummer starting out today should get himself a great teacher and learn all there is to know about the instrument that he wants to play. — Buddy Rich
They're simply following what was laid down in front and they play the same thing. So, there's no great challenge In being a classical drummer. — Buddy Rich
Keith Moon is not interested in jazz and won't ever be a jazz drummer because he's more interested in looking good and being screamed at. — Pete Townshend
I was a drummer in the bugle band in cadets. I marched. It's probably quite funny to look back on it. — Gordon Lightfoot
I remember the first time somebody played me Janis Joplin. My friend Donna put on Janis Joplin, and she said, 'You're like her.' At the time, I wasn't even a singer; I was a drummer. I just wanted to play the drums. — Sophie B. Hawkins
We hear so many records these days that are done with click tracks, as opposed to a drummer. — Wayne Coyne
I love drag, and I love people who gravitate toward it. Because the people who do drag are people who dance to the beat of a different drummer. — RuPaul
You have to be very strong to play my music. The drummer has to be in great shape. Same with the guitarist. You have to be a monster to play with Chubby! — Chubby Checker
But figuring out Saddam Hussein was one our greatest mysteries. He marched to his own drummer and frequently as this unfolded he made decisions which were sometimes inexplicable to us and sometimes didn't look very smart. — Brent Scowcroft
I don't ever have any bass in my monitors at all; I instead like to lock in with the guitar. I know the bass player has got to be locked in with the drummer, but to me, metal music is about the guitar and drums locking in and operating like a machine together. I played with my brother forever, and we were magically locked in together. — Vinnie Paul
I play bass. I play a bit of guitar. I've never been to a lesson, so my theory of music is non-existent in any instrument, but we always had guitars around. My dad taught me to play drums for 'Love Actually,' and I still play drums now. But I'm not a 'drummer.' I'm not a 'guitarist.' I'm trying to be a bassist. — Thomas Brodie-Sangster
To me, I always felt like drums have to be the support and the driving factor in a song, and there's places where the drummer has to show off and do things and get the spotlight, but not all the time. You've gotta pick and choose. And it's always gotta be about the song. That's really the bottom line. — Vinnie Paul
The one thing I do know is that I'm the best Taylor Hawkins drummer there is, and that is all I can hope to be. And when it comes to music, musicianship and skill, there is no such thing as better or worse because so much is personal opinion, and I can see that now. — Taylor Hawkins
I played cover gigs and traveled the country in my mom's old car, and my drummer and I set up a fake email and sent it out to agents. We pretended to be our own agent. — Rachel Platten
I never desperately wanted to be a jazz drummer. If anything, I was motivated a lot by fear. Fear of the conductor, fear of the future. — Damien Chazelle
As a drummer, you're always fighting for a level that you never quite attain. — Damien Chazelle
I think every band is a little cautious when the drummer starts to write tunes. — Matt Cameron
I was a Green Day guy because the first DVD I bought was Green Day's 'Bullet In A Bible,' the live album. That really empowered me to be not just a drummer but a performer. It's a really crucial part of why I wanted to be in a band. — Ashton Irwin
I went to L.A. to be a drummer in a band. — David Thibodeau
Rick Wakeman and Jon Anderson have rejoined and gone off again and rejoined, but I've been there the whole time, and even though Alan White is the 'new' drummer, he has been there since 1972, so he also deserves the credit for being around for 20 years. — Chris Squire
I love the way Pharell is laying down great drum tracks. He is a great drummer. — Matt Cameron
I can tell you who I'd like to work with as far as rock legends. Definitely Dave Grohl from the Foo Fighters. Of course Linkin Park. Actually, I already worked with Travis Barker on a couple of things. Gotta let the drummer get some. Possibly Paramore, Hayley Williams. — B.o.B
It's not often that an English drummer gets an Oscar. So I'm very, very proud of that. — Phil Collins
Hellhammer is the best drummer ever, and Euronymous is a musical genius. — Varg Vikernes
Portishead's production is just insane beats you would expect to be on a KRS-One album. But then there's this little white girl with an angel voice singing over it. It was a cool juxtaposition. I like 'It's A Fire.' That's a chill song with kind of a military drum thing going on, like a drummer boy. — Anders Holm
Being a bass player in a band without a drummer for seven, eight years has been kind of weird. — Ted Dwane
People like Art Blakey and Buddy Rich, you look at them playing music, and it's just like looking at a heavy metal drummer. I mean, they're playing with the same amount of ferocity. It's not to say all jazz is like that. — Damien Chazelle
I've always been the DJ or the bass player or the drummer, somebody in the background. I don't think anybody who knows me personally would say that I'm particularly shy or introverted, but I'm definitely not like Mr. Attention. — Mayer Hawthorne
That's the nice thing about being in Mr. Big, is I'm not only the guitar player. I'm the background singer, and so I get to do both of those things. Sometimes we even switch instruments and I get to be the drummer. — Paul Gilbert
My dad was a kind of semiprofessional Dixieland-type drummer, and I learned the drums from him. When I was about twelve, we bought our first Ludwig drum set from a pawnshop – a marching-band bass drum, great big tom-toms, and big, deep snare drums. — Sam Shepard
I was interested in music and making movies about musicians, but my own experiences, and doing what it felt like for me to be a drummer? Nah, I wasn't interested in that. — Damien Chazelle
I was a singing guitar player as a kid, and I found it really embarrassing, so I stopped singing and became a drummer. — James Murphy
I'm not a singer who plays a bit of drums. I'm a drummer that sings a bit. — Phil Collins
It's nice when somebody says that you're their 'favorite' drummer. — Mike Portnoy
My father had a perfectly good drummer who he had an argument with. So one day, on a Tuesday, my father came in with a cheap pawn shop set of drums and said, 'Put your foot here, and you kick there, and you play this, and this is the high hat.' And Friday night, I was playing in a honky-tonk. — Rodney Crowell
I'm an identical twin, and I felt that with my twin brother, we sort of formed this unassailable force, and it gave me the confidence to be different. Even if I was a goofball, my twin brother was a goofball with me, so I didn't have to worry about fitting in as much. I was able to march to my own drummer. — Glenn Kelman
I think my first experience of art, or the joy in making art, was playing the horn at some high-school dance or bar mitzvah or wedding, looking at a roomful of people moving their bodies around in time to what I was doing. There was a piano player, a bass player, a drummer, and my breath making the melody. — Robert Pinsky
The end result of my personal story is that I became a really good drummer, and I know myself well enough to know that I wouldn't have without this really tough conductor and this really cutthroat hostile environment I was in. — Damien Chazelle
I joined Alcatrazz a month after I recorded 'Steeler.' The big difference between Steeler and Alcatrazz is that in Alcatrazz, I wrote the songs. When I went to the Alcatrazz audition, they had no songs and no direction. They also had a questionable drummer. — Yngwie Malmsteen
Drums isn't my one thing anymore. I love to produce. I love to make tracks, write tracks, produce tracks, and I can't just sit back as a drummer anymore. — Tommy Lee
First and foremost I am a drummer. After that, I'm other things… But I didn't play drums to make money. — Ringo Starr
I'm a bass player and I'm a drummer – I'm a big fan of bass players. — DJ Premier
A great way to get your rhythm playing together is to work with a drummer, preferably someone that has a good groove and plays solidly in time. — Zacky Vengeance
Even though I'm a jazz-trained drummer, I cut my teeth playing rock. — Jimmy Chamberlin