Son in law is the person who is married to your daughter. You can let your son in law know how you feel about him. Let express your appreciation and love for your son in law. Profoundly inspirational son in law quotes will brighten up your day and make you feel ready to take on anything.
If you're searching for best family quotes and popular parents quotes that perfectly capture what you'd like to say or just want to feel inspired yourself, browse through an amazing collection of meaningful stepmother quotes, cute uncle quotes and sweet birth quotes.
Famous Son in Law Quotes
The day we saw you we knew you are the perfect life partner for our daughter.
Now that you've come along, our family is complete.
We've always wanted the best for our daughter, and we are thrilled she found the best with you! Welcome to the family our new son in law.
It takes a thousand prayers and a million acts of kindness to get blessed with a son-in-law like you. We're proud of you.
The man who is fortunate in his choice of son-in-law gains a son; the man unfortunate in his choice loses his daughter also. — Democritus
If there's anything I'd hate as a son-in-law, it's an actor; and if there's anything I think I'd hate worse than an actor as a son-in-law, it's an English actor. — Joseph P. Kennedy
You may be our son in law, but you are more like a son to us. We are blessed to have you in our family.
My son in law is such a sweetheart that he deserves to be treated like a king.
If fathers are sometimes sulky at the appearance of the destined son-in-law, is it not a fact that mothers become sentimental and, as it were, love their own loves over again. — William Makepeace Thackeray
You care for our daughter by the thoughtful things you say and you do. For that, we adore you even more.
I couldn't imagine my life without my son in law in it. He has brought so much love and happiness to our family.
A mother gives you a life, a mother-in-law gives you her life. — Amit Kalantri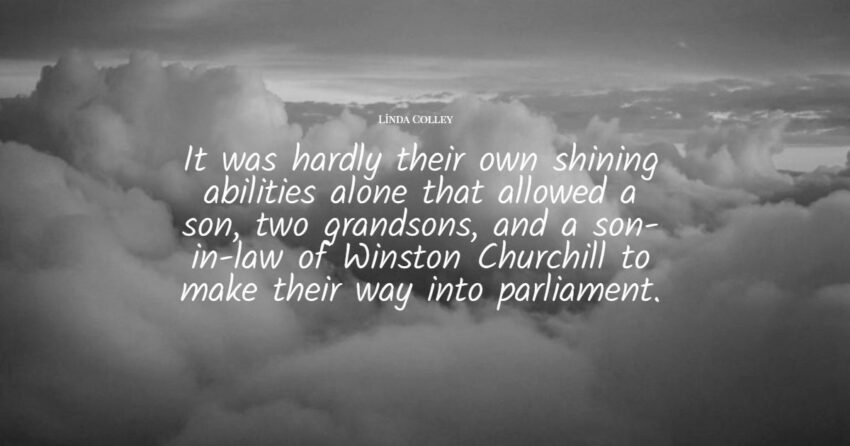 You deserve to have a relaxing time. You work hard to keep our daughter happy.
A great relationship is about two things, first, find out the similarities, second, respect the differences.
Son In Law when our daughter fell in love with you, we knew we would love you, too.
To my son in law, marriage made you family, but love have made you my son.
I'm proud of my daughter's choice because we couldn't have got a better son in law than you.
You are immensely kind as well as humble. You make us feel more than welcome whenever we go to your home.
My grandmother was a teacher, my sister was a teacher, my daughter was a teacher and is now a superintendent in northern California, and my son-in-law is a high school principal. I am surrounded. — Loni Anderson
You may not have been born into our family, but you seem to be born to be part of it.
We are also blessed to have such a loving, caring, and wonderful son-in-law like you.
A man who treats his woman like a princess is a proof that he has been born and raised in arms of a queen.
God gave us the great gift of you. We are proud to have a man like you as our son in law.
You are not only the perfect match for a daughter but also a perfect match for our family.
Loving Son In Law Quotes
My dear son in law, we are connected by trust, loyalty, and respect, not by blood or DNA.
You never have to worry about losing because you have got two families that have your back!
A son in law is a daughter that was not born into our family, but into our hearts.
I thank God for the day when two innocent souls like you and my daughter found each other.
My dear son in law don't lose hope, you are strong and I know that you can achieve this goal.
I am doubly blessed. You're an amazing husband to my daughter and a dear son-in-law to me.
The actuality is that whenever I see you, you acknowledged as a part of our family by me. And that gives me massive gladness. You gave us and our daughter the ultimate cheeriness. We adore you son in law.
To my son in law, if I could give you one thing, it would be the ability to see yourself through my eye. Because only then would you see how loved you really are.
To my son in law, we are all wishing that you remain a part of our family forever.
I believe that my son in law can become a successful man because he has the potential to do so.
God has blessed me with many gifts but his best gift was blessing me with a son in law like you!
Being a son, brother, uncle and brother-in-law is all I care about. — Chris Burke
When our daughter chose you, we knew that you were a good choice and that we would love you.
A good son in law obeys his parents and in-laws. If that's the case, my son in law is a good person.
If I could have chosen the husband for my daughter, without a doubt it would have been you.
My son in law is very humble and down to earth. I hope God blesses him with every success in life.
Honestly, people can write anything they want about me and I could care less, but once you start writing stuff about my family, my wife and my daughter and son or my mother-in-law, then you're drawing a line. — Patrick Reed
I've been blessed with a wonderful husband, two caring daughters and sons-in-law, and four really special grandchildren. They have each enhanced my life. — Pat Nixon
At Yves Saint Laurent, I felt like the son-in-law – like I was part of the family, but not quite. When I was fired, I felt like the widow. — Alber Elbaz
Thanks for always treating me like your own mother. I'd never find an awesome son in law like you.
To my son in law, thank you for making our family complete.
Beautiful Son in Law Quotes
My son in law has a kind and beautiful soul which must be cherished and loved because it is all that he deserves.
Every mother wants her daughter to marry a lovely man, I am thankful that my daughter has found you.
May life always bless you with strength, power and fortune – so that you can always keep our daughter happy.
One of the greatest gifts I've ever gotten is my son in law.
Son in law – created by God, hand chosen by my daughter to be loved, cherished and valued as a member of our family.
My son in law blends so well with our family that it feels like he has a part of us from the very beginning.
I am happy to say that I am fortunate enough to find a son in law like you who makes my daughter happy and satisfied.
Even the most expensive gift in this world is insignificant in front of the gift you have given us by being an awesome son in law.
Happiness is having a son in law like you.
My dear son in law, you are a beautiful soul created by God and Chosen by my daughter as a life partner.
I love my son in law as my own son. I don't love him as my son because he is my daughter's husband but because he has earned this love with respect.
You are the son-in-law for which I have longed, and now to this family, you truly belong.
You may not share our blood dear son in law but I have always considered you as my own son and family.
My daughter found her life partner in you, my son found a brother in you and we found a second son in you.
You are such a gentleman which is why I always pray to God to protect you and that no evil eye ever harms you.
Dear son in law, I know that wishes come true because my daughter found you.
I couldn't imagine a more perfect son-in-law than you. You are perfect in every sense of the word.
Family isn't always blood. It's the people in your life who want you in theirs; the ones who accept you for who you are. The ones who would do anything to see you smile and who love you no matter what.
For you, we are more than just parents-in-law. For us, you're more than just a son=-in-law – we hope this mutual admiration continues forever.
To our new son in law, thank you for making our daughter so happy. We are so proud to call you family.
The best son in laws arrive and make such a beautiful impact in your life, that you can barely remember what life was like without them.
My dear son in law, there's one thing that I surely know and that is that you will never run out of motivation to push you because we will always be here to motivate you.
Whenever the world puts you down, just think about the two families that you have to support you and love you.
As a parent, all you want is to see your children happy. So, we are beyond thrilled to see how happy our daughter is when she is with you. We are very lucky to welcome a son in law like you to the family!
I never had an idea about how I would greet a person in our family very cheerfully. I was perturbed about the new change in our ideal family. But everything is changed by you my son in law and you make me look at everything with a new point of view.
It was power of love that made you part of our family and that power continues to resonate in our lives. You are truly a part of our hearts and we are so glad about it.