By reading 1-2 lines of deep wisdom, you can easily get inspired to take action. However, motivation and inspiration are powerful, yet tricky beast. Sometimes it is really easy to get motivated, and you find yourself wrapped up in a whirlwind of excitement.
Other times, it is nearly impossible to figure out how to motivate yourself and you're trapped in a death spiral of procrastination. Inspirational strength quotes will help you overcome any hardship or difficulty during hard times.
Let these powerful strength quotes make you strong and help you embrace your courage, resilience, hope and inner strength:
If you're searching for the best success quotes to share with the people you love or just want to feel inspired yourself… look no further! From the inspirational new day quotes, powerful happiness quotes, and famous quotes about change, we've got you covered.
Famous Strength Quotes
Life isn't about finding yourself. Life is about creating yourself. – George Bernard Shaw

Self-Love: The Journey to Embrace Your Essence, Discover Intrinsic Worth, and Build Authentic Self-Esteem

Your journey to self-discovery and enriched relationships starts here. Begin a Life-Changing Journey with this eBook to embrace your true worth and see how it reshapes every aspect of your life, from personal growth to enriching your relationships.

Get Your Copy on Amazon and Start Transforming Today!
The grass is greener where you water it. – Neil Barringham
The world breaks everyone, and afterward, some are strong at the broken places. – Ernest Hemingway
Courage is resistance to fear, mastery of fear, not absence of fear. – Mark Twain
All that is gold does not glitter,
Not all those who wander are lost;
The old that is strong does not wither,
Deep roots are not reached by the frost.

From the ashes a fire shall be woken,
A light from the shadows shall spring;
Renewed shall be blade that was broken,
The crownless again shall be king. – J.R.R. Tolkien
Be strong, be fearless, be beautiful. And believe that anything is possible when you have the right people there to support you. – Misty Copeland
Shallow men believe in luck. Strong men believe in cause and effect. – Ralph Waldo Emerson
Be patient and tough; someday this pain will be useful to you. – Ovid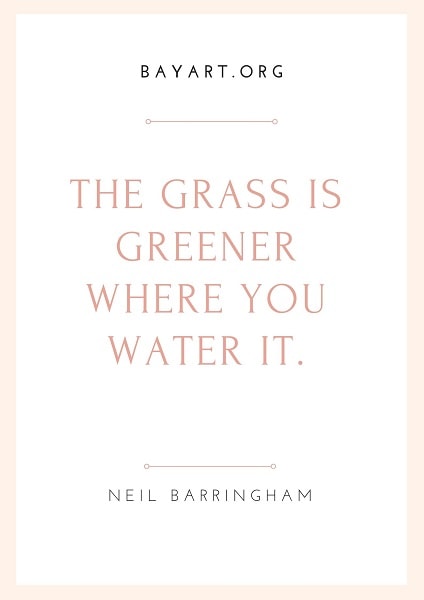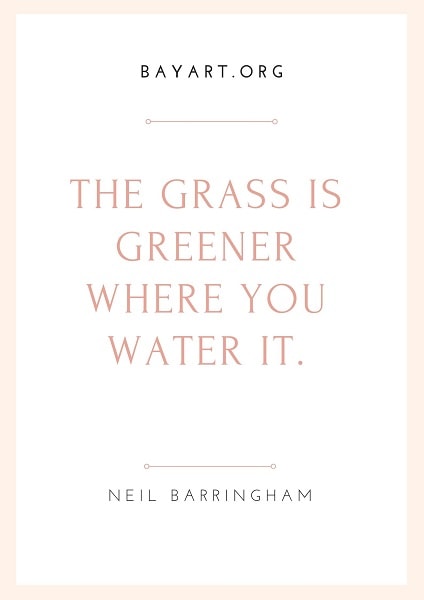 Strength does not come from winning. Your struggles develop your strengths. When you go through hardships and decide not to surrender, that is strength. – Arnold Schwarzenegger
Life is very interesting. In the end, some of your greatest pains become your greatest strengths. – Drew Barrymore
Out of suffering have emerged the strongest souls; the most massive characters are seared with scars. – Khalil Gibran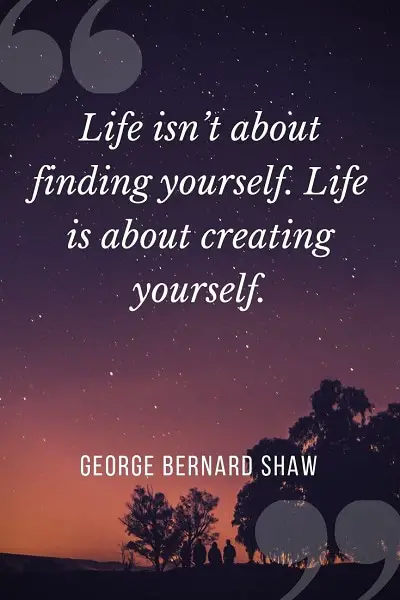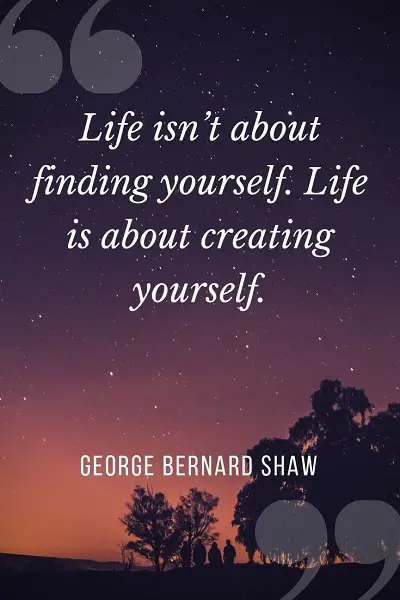 Character cannot be developed in ease and quiet. Only through experience of trial and suffering can the soul be strengthened, ambition inspired, and success achieved. – Helen Keller
With the new day comes new strength and new thoughts. – Eleanor Roosevelt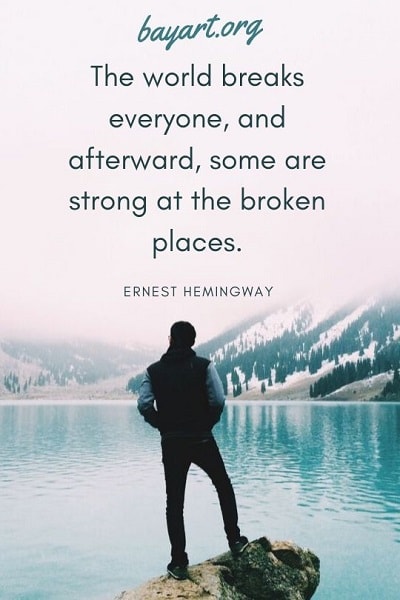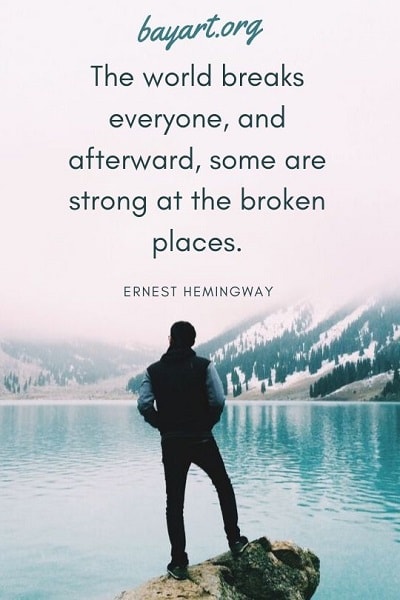 You have power over your mind – not outside events. Realize this, and you will find strength. – Marcus Aurelius
Fall seven times, stand up eight. – Japanese proverb
Short Quotes About Strength
If you want to live a happy life, tie it to a goal, not to people or objects. – Albert Einstein
Strength and growth come only through continuous effort and struggle. – Napoleon Hill

Self-Love: The Journey to Embrace Your Essence, Discover Intrinsic Worth, and Build Authentic Self-Esteem

Unlock Your Full Potential with Self-Love! Dive into this e-book and learn how to cultivate a deep, nurturing love for yourself that radiates outwards, improving your connections with others and bringing joy and fulfillment to your life.

Find Your Path to Self-Love on Amazon Today!
You never know how strong you are, until being strong is your only choice. – Bob Marley
Calm mind brings inner strength and self-confidence, so that's very important for good health. – Dalai Lama
Do not judge me by my success, judge me by how many times I fell down and got back up again. – Nelson Mandela
And one has to understand that braveness is not the absence of fear but rather the strength to keep on going forward despite the fear. – Paulo Coelho
You were given this life because you are strong enough to live it.
I am not what happened to me. I am what I chose to become. – Carl Gustav Jung
Tough times never last, but tough people do. – Robert H. Schuller
A hero is an ordinary individual who finds the strength to persevere and endure in spite of overwhelming obstacles. – Christopher Reeve
Never apologize for being sensitive or emotional. Let this be a sign that you've got a big heart and aren't afraid to let others see it. Showing your emotions is a sign of strength. – Brigitte Nicole
Storm makes trees deeper roots. – Dolly Patron
No one saves us but ourselves. No one can and no one may. We ourselves must walk the path. – Buddha
Believe in a love that is being stored up for you like an inheritance, and have faith that in this love there is a strength and a blessing so large that you can travel as far as you wish without having to step outside it. – Rainer Maria Rilke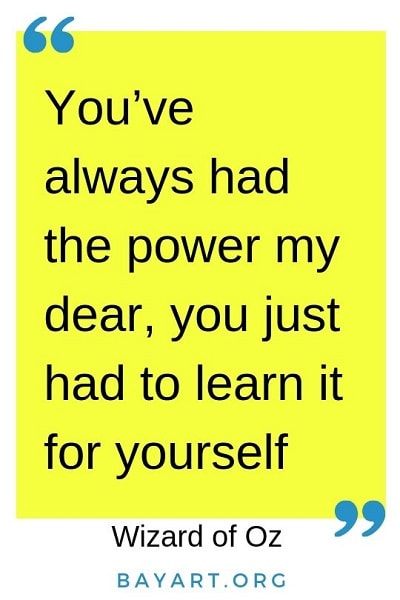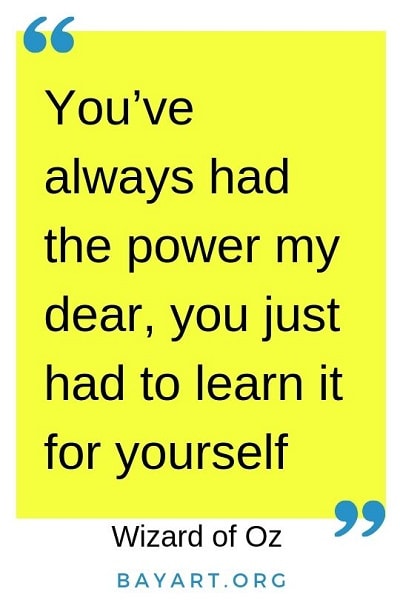 You've always had the power my dear, you just had to learn it for yourself. – Wizard of Oz
Some of us think holding on makes us strong; but sometimes it is letting go. – Hermann Hesse
For what it's worth: It's never too late to be whoever you want to be. I hope you live a life you're proud of, and if you find you're not, I hope you have the strength to start over again. – F. Scott Fitzgerald
Be sure you put your feet in the right place, then stand firm. – Abraham Lincoln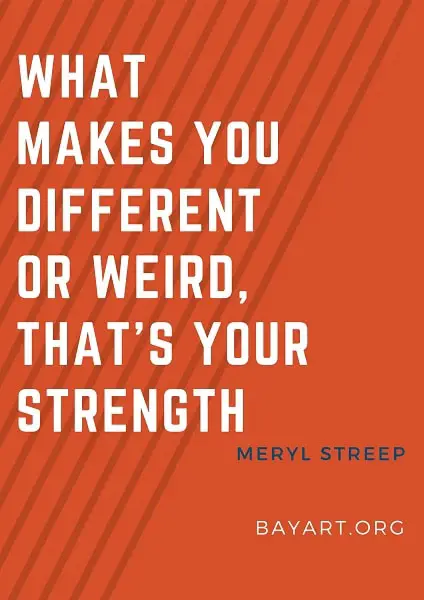 The kind of beauty I want most is the hard-to-get kind that comes from within strength, courage and dignity. – Ruby Dee

Self-Love: The Journey to Embrace Your Essence, Discover Intrinsic Worth, and Build Authentic Self-Esteem

Elevate Your Relationships by Starting Within! Learn how a journey of self-love can lead to more meaningful, authentic connections. This e-book is your guide to developing a compassionate and fulfilling relationship with yourself.

Embark on Your Journey of Self-Love - Available on Amazon Now!
Be faithful in small things because it is in them that your strength lies. – Mother Teresa
You have to believe in yourself when no one else does – that makes you a winner right there. – Venus Williams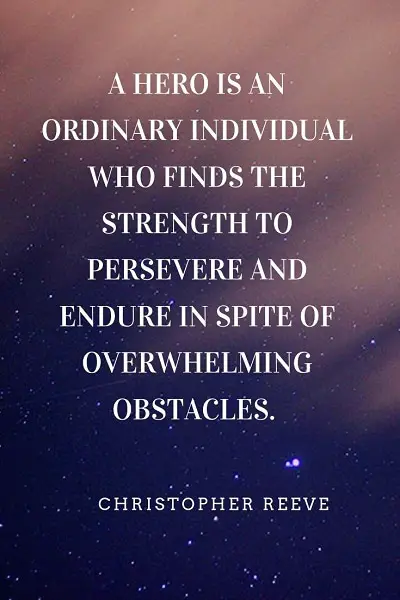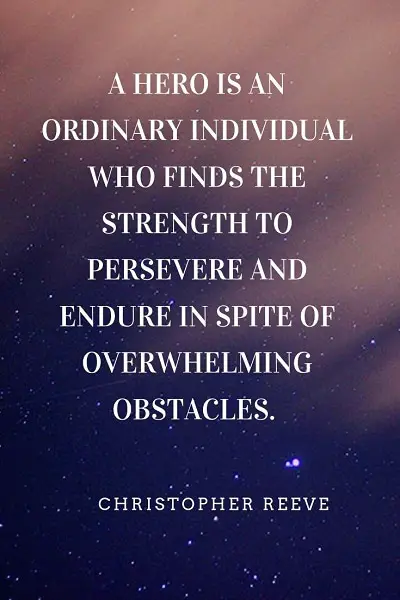 Go ahead, tell me that I'm not good enough. Tell me I can't do it. Because I will show you over and over again that I can.
Never be ashamed of a scar. It simply means you were stronger than whatever tried to hurt you.
Disappointment to a noble soul is what cold water is to burning metal; it strengthens, tempers, intensifies, but never destroys it. – Eliza Tabor
A true hero isn't measured by the size of his strength, but by the strength of his heart. – Hercules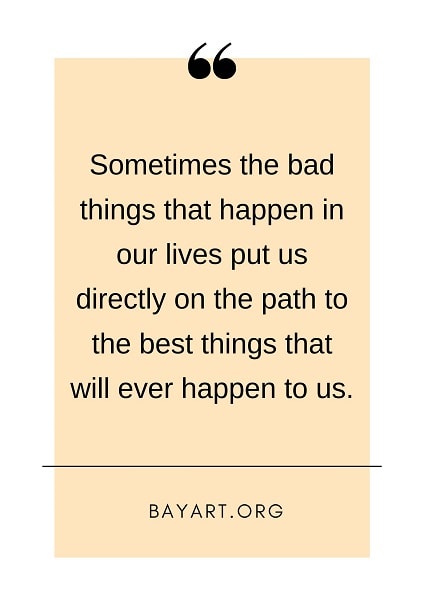 Life has a way of testing a person will, either by having nothing happen at all or everything happen at once. – Paulo Coelho
It takes courage to grow up and become who you really are. – e. e. cummings
Life doesn't get easier or more forgiving, we get stronger and more resilient. – Steve Maraboli
Motivational Quotes About Strength in Hard Times
Don't push your weaknesses, play with your strengths. – Jennifer Lopez
Forget all the reasons why it won't work and believe the one reason why it will.
Know your worth, hold your own power, be you. – Morgan Harper Nichols
Strength does not come from physical capacity. It comes from an indomitable will. – Mahatma Gandhi
Sometimes the bad things that happen in our lives put us directly on the path to the best things that will ever happen to us.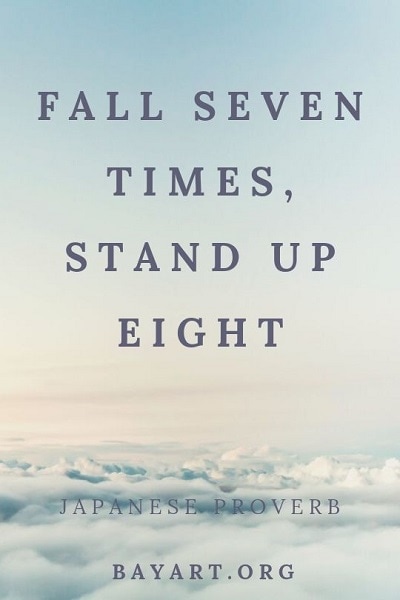 What makes you different or weird, that's your strength. – Meryl Streep
History will be kind to me for I intend to write it. – Winston Churchill
It's a funny thing about life: if you refuse to accept anything but the best, you very often get it. – W. Somerset Maugham
Healing takes courage, and we all have courage, even if we have to dig a little to find it. – Tori Amos
Life is funny. Things change, people change, but you will always be you, so stay true to yourself and never sacrifice who you are for anyone. – Zayn Malik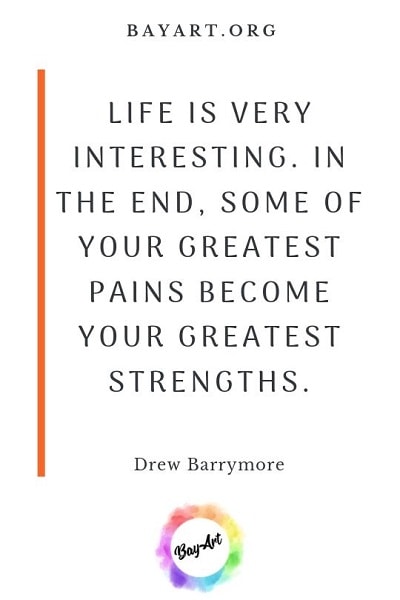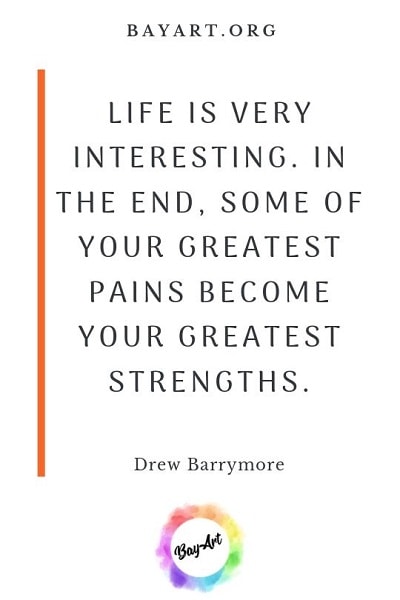 All life is an experiment. The more experiments you make the better. – Ralph Waldo Emerson
Life is what happens to you while you're busy making other plans. – John Lennon
We shall heal our wounds, collect our dead and continue fighting. – Mao Tse-Tung
Mastering others is strength, mastering yourself is true power. – Lao Tzu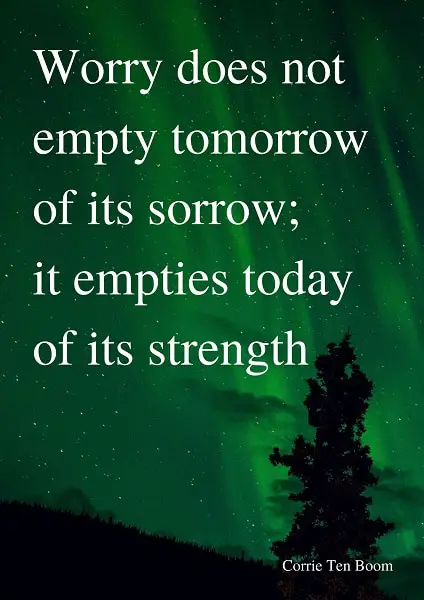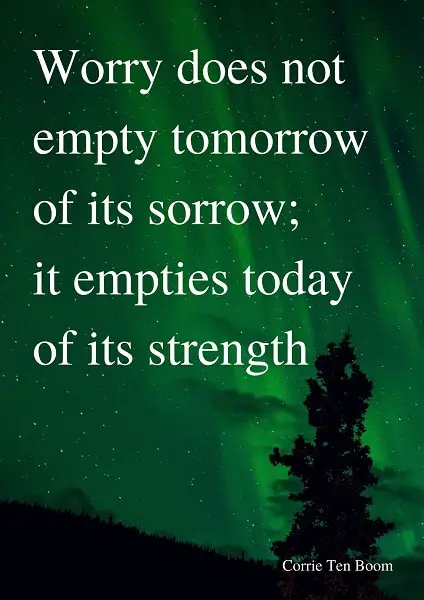 Strength is a matter of a made-up mind. – John Beecher
Personal development is the conscious choice to improve one's life to become a better person and to grow as an individual.
That which does not kill us makes us stronger. – Friedrich Nietzsche
The more you care, the stronger you can be. – Jim Rohn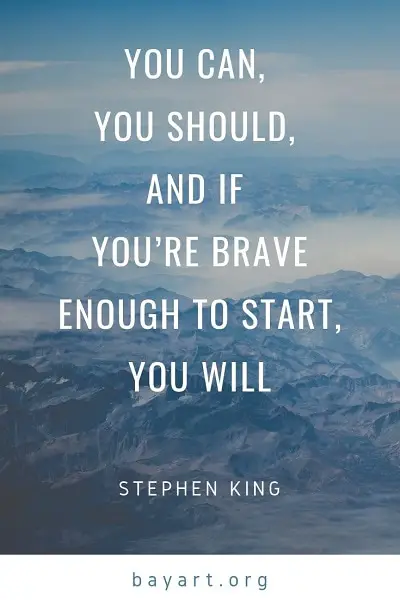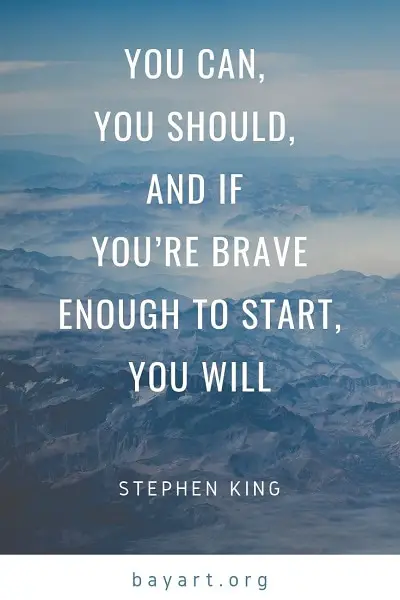 Strength doesn't come from what you can do. Strength comes from overcoming the things you thought you couldn't.
We are only as strong as we are united, as weak as we are divided. – J.K. Rowling
Life is truly known only to those who suffer, lose, endure adversity and stumble from defeat to defeat. – Anais Nin
When you stay focused and keep a commitment you create momentum, and momentum creates momentum. – Rich Fettke
In the depth of winter, I finally learned that within me there lay an invincible summer. – Albert Camus
Meaningful Strength Quotes That Will Help You Stay On Your Path
There are two ways of exerting one's strength: one is pushing down, the other is pulling up. – Booker T. Washington
Nobody can hurt me without my permission. – Mahatma Gandhi
I feel like I have a new life and I'm going to take full advantage of it. – William Green
Scar tissue is stronger than regular tissue. Realize the strength, move on. – Henry Rollins
Emotional intelligence grows through perception. Look around at your present situation and observe it through the level of feeling. – Deepak Chopra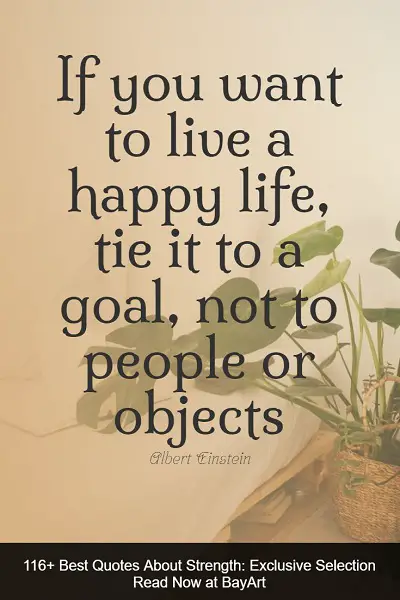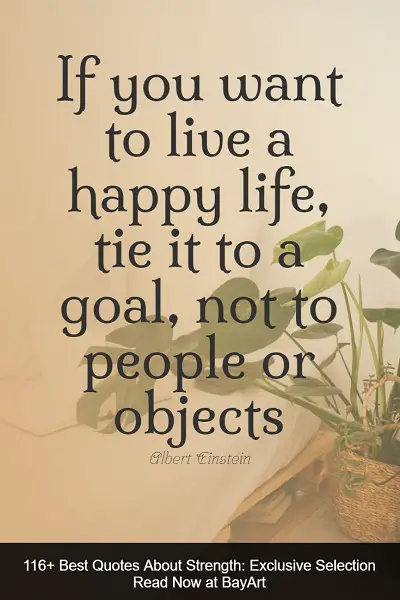 Courage is the most important of all the virtues because without courage, you can't practice any other virtue consistently. – Maya Angelou
The past is your lesson. The present is your gift. The future is your motivation.
A brave man acknowledges the strength of others. – Veronica Roth
Let me tell you the secret that has led me to my goal: my strength lies solely in my tenacity. – Louis Pasteur
As long as we persevere and endure, we can get anything we want. – Mike Tyson
Worry does not empty tomorrow of its sorrow; it empties today of its strength. – Corrie Ten Boom
A samurai was essentially a man of action. – Inazo Nitobe
We do not have to become heroes overnight. Just a step at a time, meeting each thing that comes up, seeing it is not as dreadful as it appeared, discovering we have the strength to stare it down. – Eleanor Roosevelt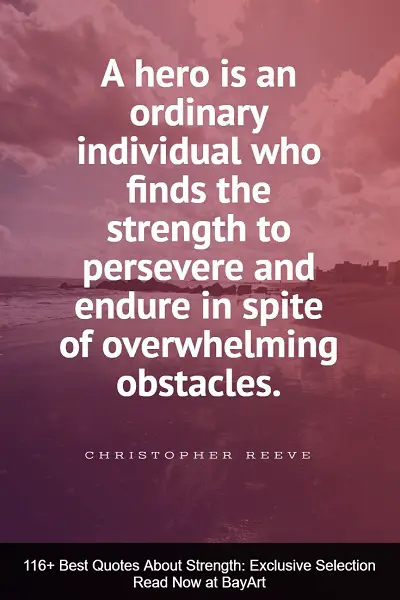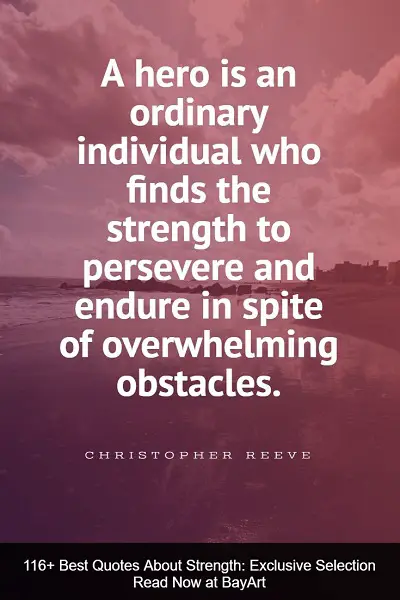 Endurance is one of the most difficult disciplines, but it is to the one who endures that the final victory comes. – Gautama Buddha
Difficulties are meant to rouse, not discourage. The human spirit is to grow strong by conflict. – William Ellery Channing
There is a saying in Tibetan, 'Tragedy should be utilized as a source of strength.' No matter what sort of difficulties, how painful experience is, if we lose our hope, that's our real disaster. – Dalai Lama
I always say that things are meant to be, and everything happens for a reason, so I don't have any regrets. – Kevin Pietersen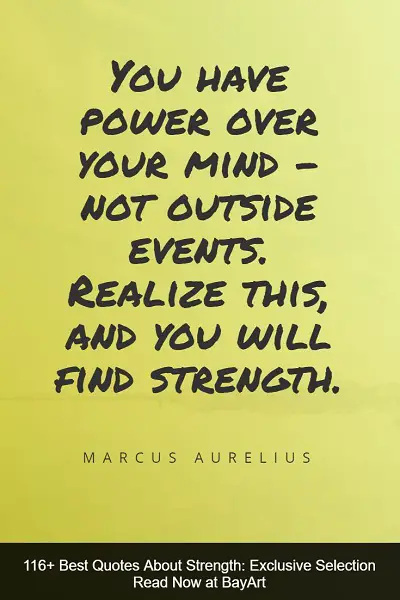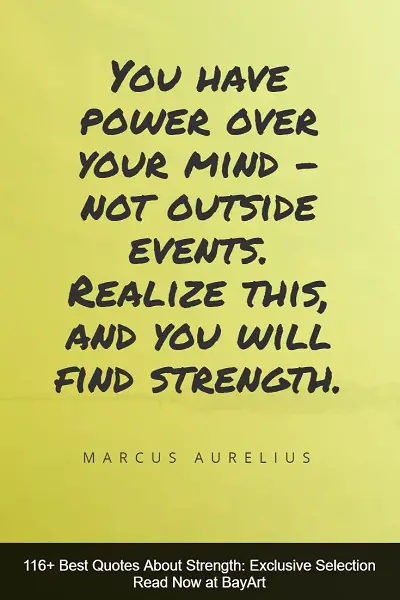 Do not pray for an easy life. Pray for the strength to endure a difficult one. – Bruce Lee
It is good to love many things, for therein lies the true strength, and whosoever loves much performs much, and can accomplish much, and what is done in love is well done. – Vincent Van Gogh
Create the highest, grandest vision possible for your life, because you become what you believe.
The weak can never forgive. Forgiveness is the attribute of the strong. – Mahatma Gandhi
You can, you should, and if you're brave enough to start, you will. – Stephen King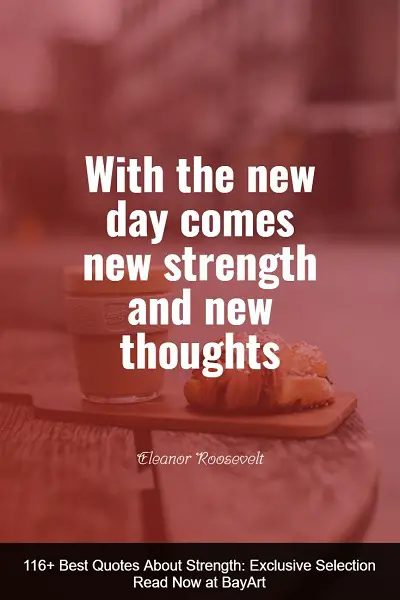 Some people grumble that roses have thorns; I am grateful that thorns have roses. – Alphonse Karr
Sometimes when you lose your way, you find YOURSELF. – Mandy Hale
I love the man that can smile in trouble, that can gather strength from distress, and grow brave by reflection. 'Tis the business of little minds to shrink, but he whose heart is firm, and whose conscience approves his conduct, will pursue his principles unto death. – Thomas Paine
Sometimes we have to stop being scared and just go for it. – Alex Elle
You will never do anything in the world without courage. It is the greatest quality of the mind next to honor. – Aristotle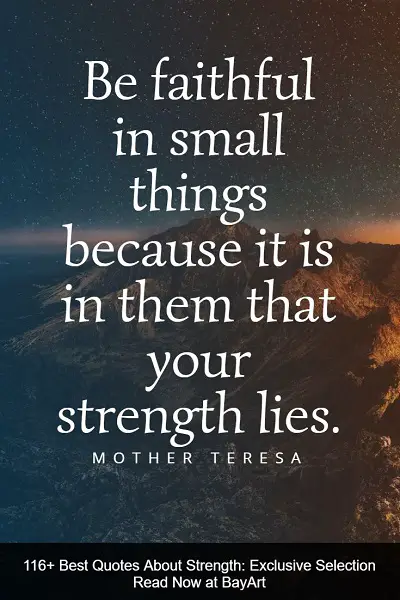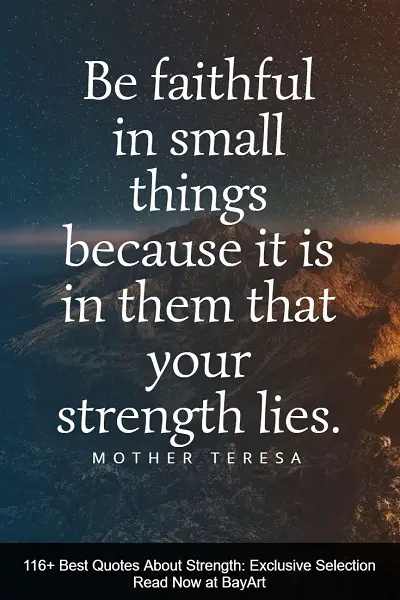 Whatever you can do, or dream you can, begin it. Boldness has genius, power, and magic in it. – Goethe
No one has power over you unless you give it to them, you are in control of your life and your choices decide your own fate.
Only strength can cooperate. Weakness can only beg. – Dwight D. Eisenhower
Don't wait for extraordinary opportunities. Seize common occasions and make them great. Weak men wait for opportunities; strong men make them. – Orison Swett Marden
Raise your awareness and share your uniqueness to the world. – Amit Ray
Freedom comes from strength and self-reliance. – Lisa Murkowski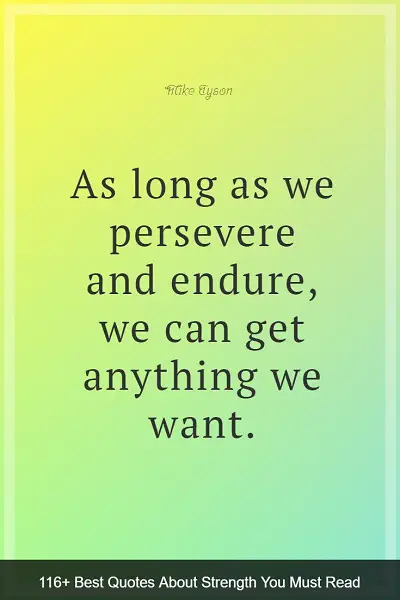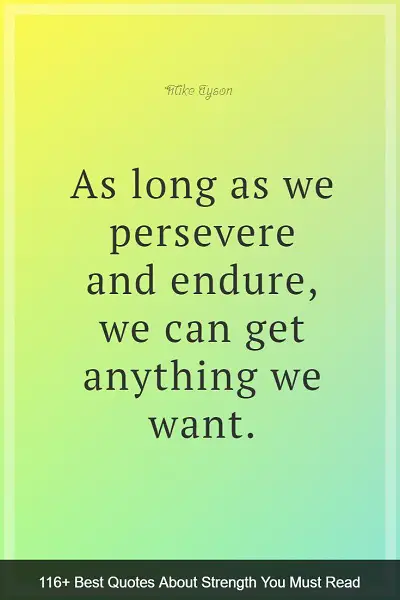 Strength is a matter of a made up mind. – John Beecher
Nothing is more beautiful than the smile that has struggled through the tears. – Demi Lovato
No man has the right to be an amateur in the matter of physical training. It is a shame for a man to grow old without seeing the beauty and strength of which his body is capable. – Socrates
Courage isn't having the strength to go on, it is going on when you don't have the strength. – Napoleon Bonaparte
Failure gave me strength. Pain was my motivation. – Michael Jordan
Every great warrior must learn to endure and overcome the adversities of life. – Lailah Gifty Akita
The terrorists thought they would change my aims and stop my ambitions, but nothing changed in my life except this: weakness, fear and hopelessness died. Strength, power and courage were born. – Malala Yousafzai
Life is a blur when one is essaying different roles; it is so fulfilling. – Amitabh Bachchan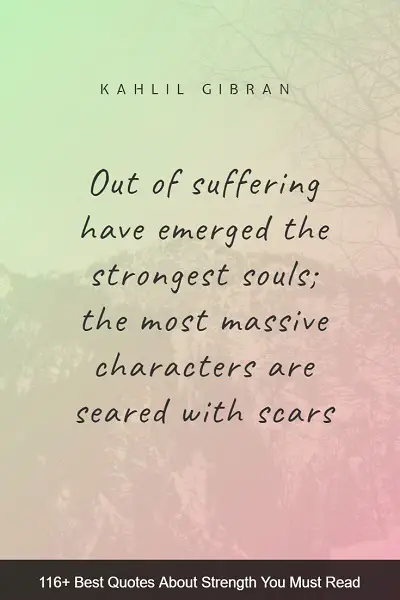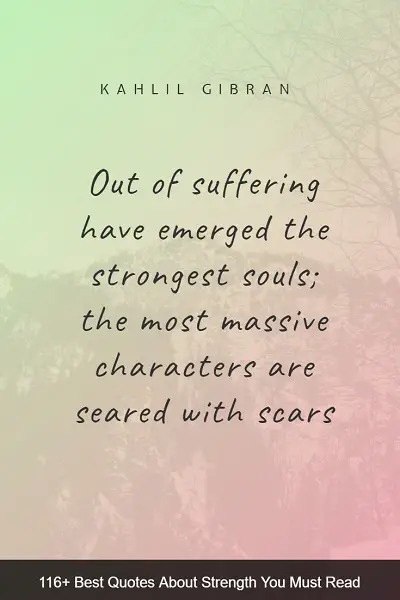 You gain strength, courage, and confidence by every experience in which you really stop to look fear in the face. You are able to say to yourself, 'I lived through this horror. I can take the next thing that comes along. – Eleanor Roosevelt
I would encourage us all, African Americans, Asians, Latinos, Whites, Native Americans to study history. I long for the time when all the human history is taught as one history. I am stronger because you are stronger. I am weaker if you are weak. So we are more alike than we are unlike. – Maya Angelou
Be strong. Live honorably and with dignity. When you don't think you can, hold on. – James Frey
Sometimes your haters are your biggest motivators. – Brooks Koepka
Hard times don't create heroes. It is during the hard times when the 'hero' within us is revealed. – Bob Riley
All the adversity I've had in my life, all my troubles and obstacles, have strengthened me…. You may not realize it when it happens, but a kick in the teeth may be the best thing in the world for you. – Walt Disney
Starting strong is good. Finishing strong is epic. – Robin Sharma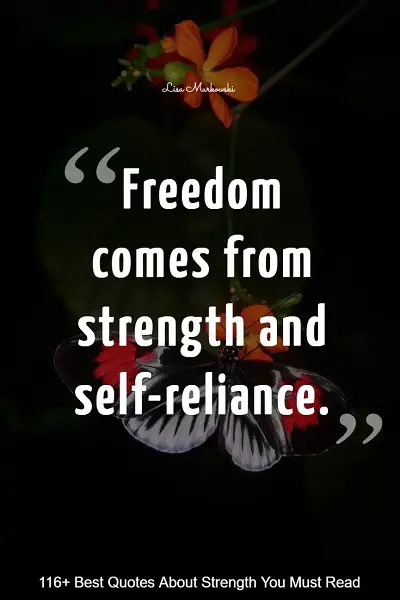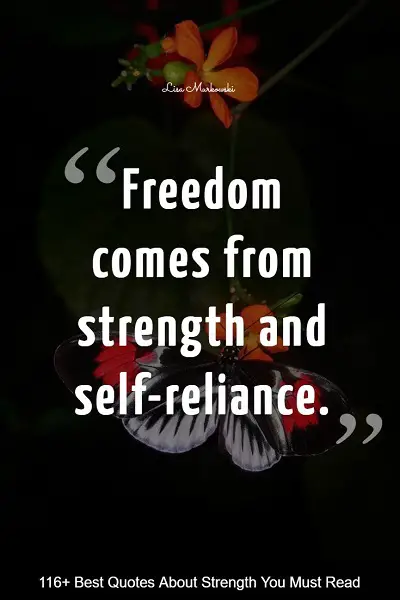 He who believes is strong; he who doubts is weak. Strong convictions precede great actions. – Louisa May Alcott
Promise me you'll always remember: You're braver than you believe, and stronger than you seem, and smarter than you think. – A. A. Milne
Half of being smart is knowing what you are dumb about. – Solomon Short
Make up your mind that no matter what comes your way, no matter how difficult, no matter how unfair, you will do more than simply survive. You will thrive in spite of it. – Joel Osteen
You don't get over it. You move past it. You move through it. You lose yourself to find it, and when found, it's yours and no longer theirs. – Dominic Riccitello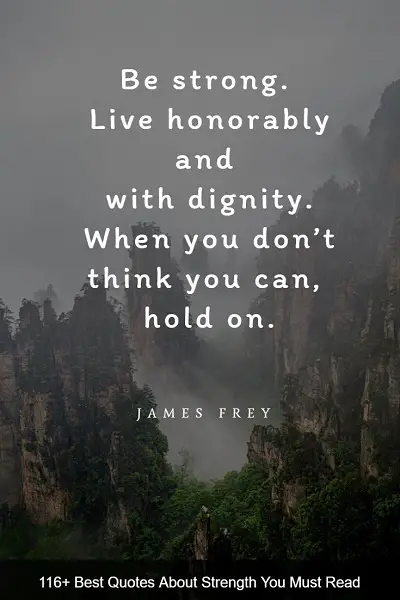 There are dark shadows on the earth, but its lights are stronger in the contrast. – Charles Dickens
Anyone can give up; it is the easiest thing in the world to do. But to hold it together when everyone would expect you to fall apart, now that is true strength. – Chris Bradford
Hard times don't create heroes; getting through hard times creates heroes.
If you haven't the strength to impose your own terms upon life, then you must accept the terms it offers you. – T.S. Eliot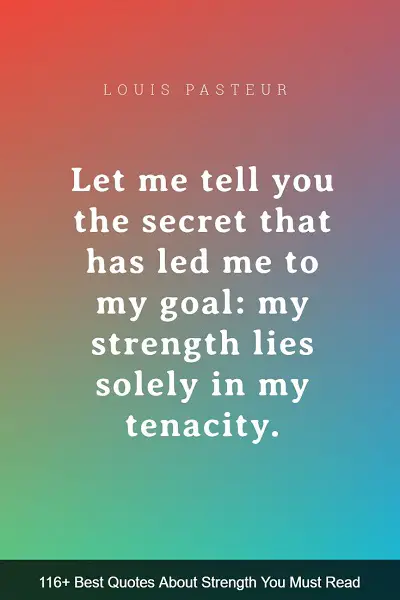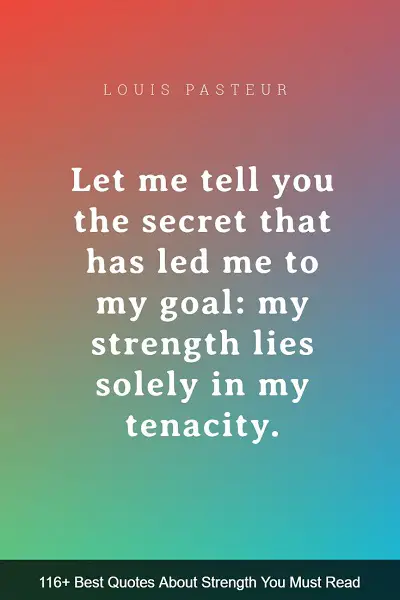 Strength isn't about how much you can handle before you break, it's about how much you can handle after you break.
I am tired of being tired and talking about how tired I am. – Amy Poehler
When something bad happens, you have three choices: You can either let it define you, let it destroy you or let it strengthen you.
A successful person is a dreamer whom someone believed in.
A truly strong person does not need the approval of others any more than a lion needs the approval of sheep. – Vernon Howard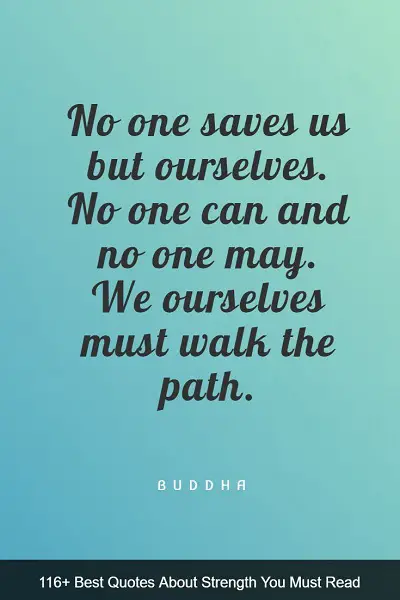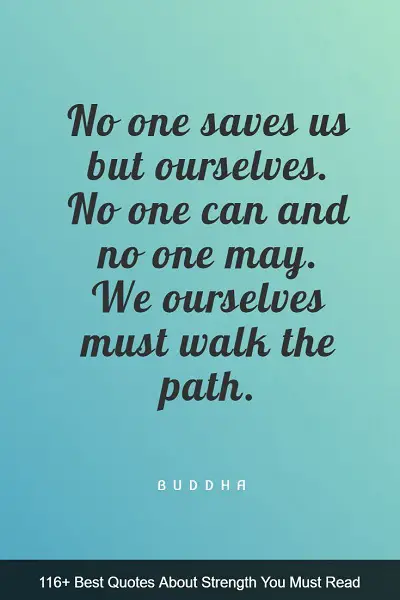 One who gains strength by overcoming obstacles possesses the only strength which can overcome adversity. – Albert Schweitzer
Women's empowerment is intertwined with respect for human rights. – Mahnaz Afkhami
Believe in yourself and all that you are. Know that there is something inside you that is greater than any obstacle. – Christian D. Larson
I'm inspired by people that are marginal. I'm excited by their resilience. – Mira Nair
Most obstacles melt away when we make up our minds to walk boldly through them. – Orison Swett Marden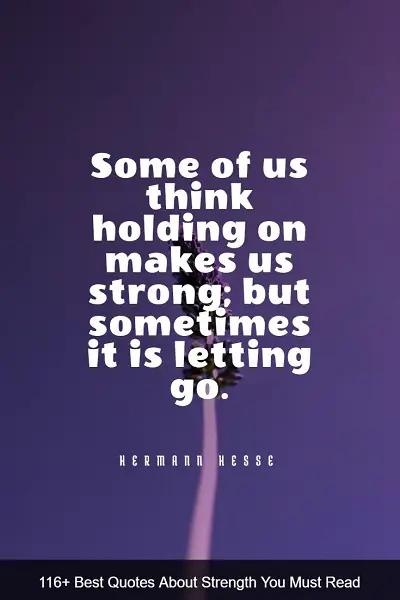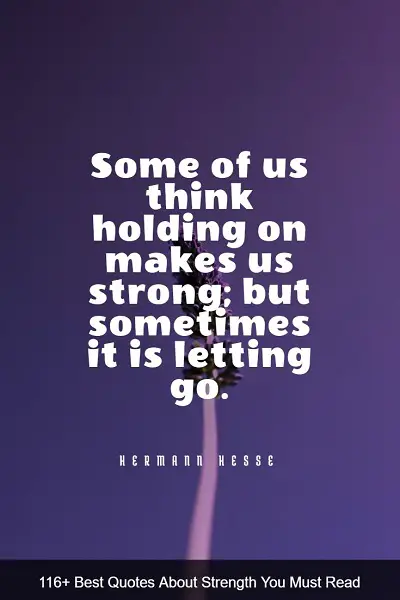 Our ability to handle life's challenges is a measure of our strength of character. – Les Brown
The best way to prepare for life is to begin to live. – Elbert Hubbard
You take a crash, you get back up and next time you succeed and that's a great feeling. – Shaun White
I'm done with those; regrets are an excuse for people who have failed. – Ned Vizzini
I like criticism. It makes you strong. – LeBron James
There is one rule, above all others, for being a man. Whatever comes, face it on your feet. – Larissa Ione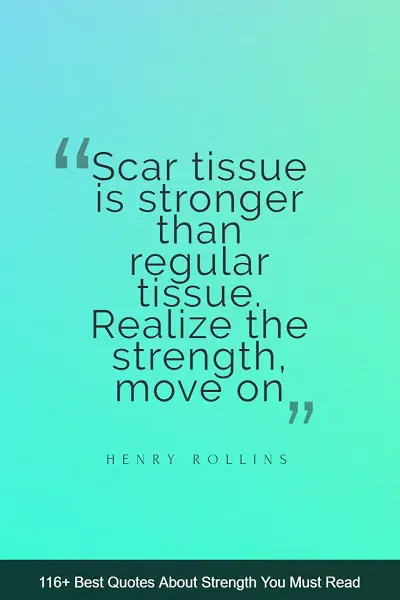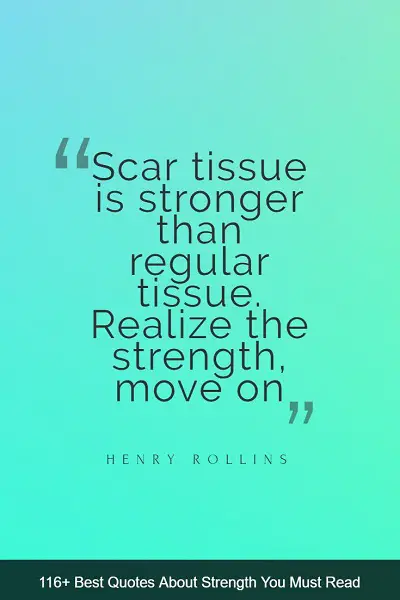 When you rise in the morning, give thanks for the light, for your life, for your strength. Give thanks for your food and for the joy of living. If you see no reason to give thanks, the fault lies in yourself. – Tecumseh
If you have a strong mind and plant in it a firm resolve, you can change your destiny. – Paramahansa Yogananda
When we long for life without difficulties, remind us that oaks grow strong in contrary winds and diamonds are made under pressure. – Peter Marshall
I'm not interested in playing the victim. I like stories about survivors. – Laurie Holden
There are better starters than me but I'm a strong finisher. – Usain Bolt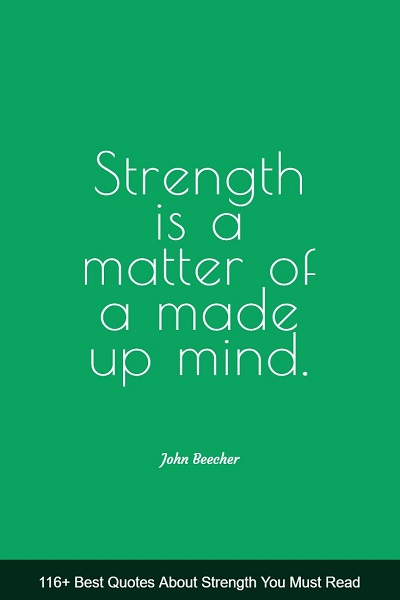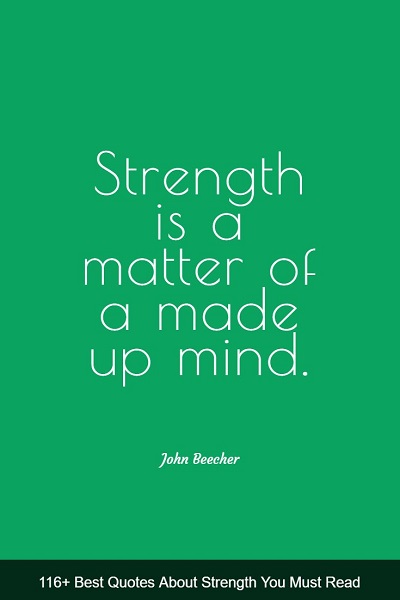 I'm a survivor of life. I try to give the glory to God and appreciate what's happening to me. – Mike Epps
One's dignity may be assaulted, vandalized and cruelly mocked, but it can never be taken away unless it is surrendered. – Michael J. Fox
The harder you fall, the heavier your heart; the heavier your heart, the stronger you climb; the stronger you climb, the higher your pedestal. – Criss Jami
Yielding will overcome anything superior to itself; its strength is boundless. – Bruce Lee
To be a soldier one needs that special gene, that extra something, that enables a person to jump into one on one combat, something, after all, that is unimaginable to most of us, as we are simply not brave enough. – Rupert Everett
Our greatest glory is not in never falling, but in rising every time we fall. – Confucius
In solitude the mind gains strength and learns to lean upon itself. – Laurence Sterne
The real man smiles in trouble, gathers strength from distress, and grows brave by reflection. – Thomas Paine
Stand up to your obstacles and do something about them. You will find that they haven't half the strength you think they have. – Norman Vincent Peale
The toughest battle you'll ever fight in your life is the battle within yourself.
The experience of overcoming fear is extraordinarily delightful. – Bertrand Russell
This is the mark of a really admirable man: steadfastness in the face of trouble. – Ludwig van Beethoven
I believe in being strong when everything seems to be going wrong. I believe that happy girls are the prettiest girls. I believe that tomorrow is another day and I believe in miracles. – Audrey Hepburn
The price of greatness is responsibility. – Winston Churchill
Sometimes you don't realize your own strength until you come face to face with your greatest weakness. – Susan Gale
Be very strong… be very methodical in your life if you want to be a champion. – Alberto Juantorena
You were given this life because you are strong enough to live it. – Robin Sharma
I like feeling strong. It keeps my mental floor higher. – Pink
If you can't fly then run, if you can't run then walk, if you can't walk then crawl, but whatever you do you have to keep moving forward. – Martin Luther King, Jr.
When life is sweet, say thank you and celebrate. And when life is bitter, say thank you and grow. – Anmol Andore
Life is like a cup of coffee or tea. No matter how bitter it may be, it is always enjoyable. – Jason Wong
Knowing your own darkness is the best method for dealing with the darknesses of other people. – Carl Jung
I do believe in the old saying, 'What does not kill you makes you stronger.' Our experiences, good and bad, make us who we are. By overcoming difficulties, we gain strength and maturity. – Angelina Jolie
My attitude is that if you push me towards something that you think is a weakness, then I will turn that perceived weakness into a strength. – Michael Jordan
We don't even know how strong we are until we are forced to bring that hidden strength forward. In times of tragedy, of war, of necessity, people do amazing things. The human capacity for survival and renewal is awesome. – The alpha male is always willing to walk away. – Roosh VAllende
Losing people you love affects you. It is buried inside of you and becomes this big, deep hole of ache. It doesn't magically go away, even when you stop officially mourning. – Carrie Jones
Permanence, perseverance and persistence in spite of all obstacles, discouragements, and impossibilities: It is this, that in all things distinguishes the strong soul from the weak. – Thomas Carlyle
The alpha male is always willing to walk away. – Roosh V
No matter what kind of challenges or difficulties or painful situations you go through in your life, we all have something deep within us that we can reach down and find the inner strength to get through them. – Alana Stewart