What is lost love?
It means that you and someone else once shared love, but separated for some reason. Love is still there, but it can't be expressed and so is lost.
How do you deal with lost love?
For coping with lost love, acknowledge the break-up, take up new activities which empower you, and try new hobbies.
Famous lost love quotes will evoke genuine emotion, and make you be surprised by how soothing you will find them.
Between what is said and not meant, and what is meant and not said, most of love is lost. ― Kahlil Gibran tweet
If you're searching for amazing quotes on love to share with the people you love or just want to feel inspired yourself, browse through an amazing collection of sad goodbye quotes, the most romantic saying and sweet first love quotes.
Lost Love Quotes
Ever has it been that love knows not its own depth until the hour of separation. ― Kahlil Gibran tweet
Love is never lost. If not reciprocated, it will flow back and soften and purify the heart. ― Washington Irving tweet
You can love someone so much…But you can never love people as much as you can miss them. ― John Green tweet
In love, unlike most other passions, the recollection of what you have had and lost is always better than what you can hope for in the future. ― Stendhal tweet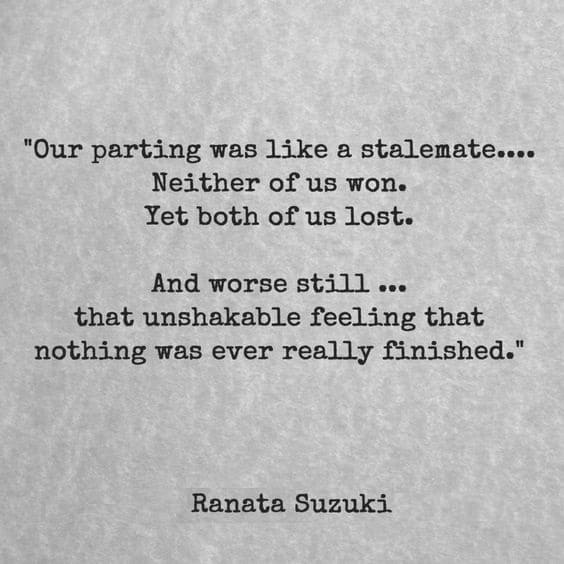 And he'd hated himself, and hated her, too, for the ruin they'd made of each other. ― Dennis Lehane tweet
Love does nothing but make you weak! It turns you into an object of pity and derision, a mewling pathetic creature no more fit to live than a worm squirming on the pavement after a hard summer rain. ― Teresa Medeiros tweet
I cannot eat, I cannot drink; the pleasures of youth and love are fled away: there was a good time once, but now that is gone, and life is no longer life. ― Plato tweet
Though lovers be lost, love shall not; And death shall have no dominion. ― Dylan Thomas tweet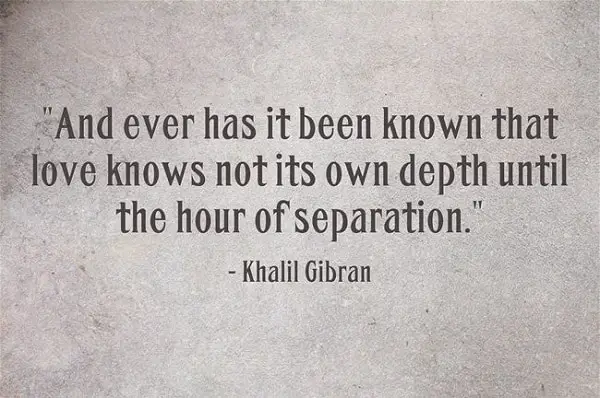 Sigh no more, ladies, sigh no more, Men were deceivers ever, One foot in sea and one on shore, To one thing constant never. ― William Shakespeare tweet
In the middle of the journey of our life I came to myself within a dark wood where the straightway was lost. ― Dante Alighieri tweet
When it's gone, you'll know what a gift love was. You'll suffer like this. So, go back and fight to keep it. ― Ian McEwan tweet
I can write the saddest poem of all tonight. To think I don't have her. To feel that I've lost her. To hear the immense night, more immense without her. And the poem falls to the soul as dew to grass. ― Pablo Neruda tweet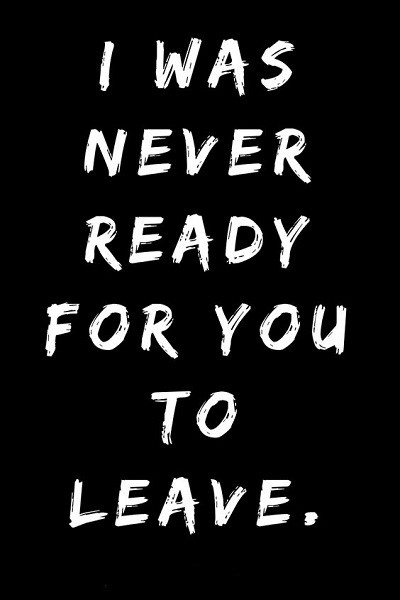 A dream you once were, a dream of all my realities, a dream I can no longer strive for, in the wake of many betrayals. ― C. Elizabeth tweet
Better never to have met you in my dream than to wake and reach for hands that are not there. ― Otomo No Yakamochi tweet
I've lost love. I've tried to reclaim a lost love and didn't know how to do it. ― Sam Worthington tweet
There is an ocean of silence between us… and I am drowning in it. ― Ranata Suzuki tweet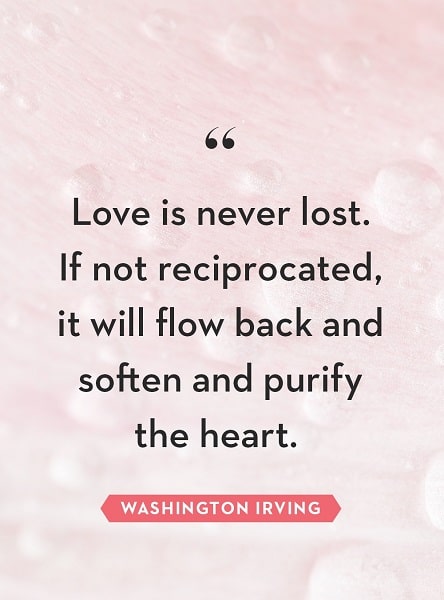 I don't think, until you've actually lost somebody you really love, that you can go through that door that allows you to be grown-up. ― Felicity Kendal tweet
Love is divine only and difficult always. If you think it is easy you are a fool. If you think it is natural you are blind. It is a learned application without reason or motive except that it is God. ― Toni Morrison tweet
When the sun has set, no candle can replace it. ― George R.R. Martin tweet
I just like to sing for people who have lost love. ― Mac Miller tweet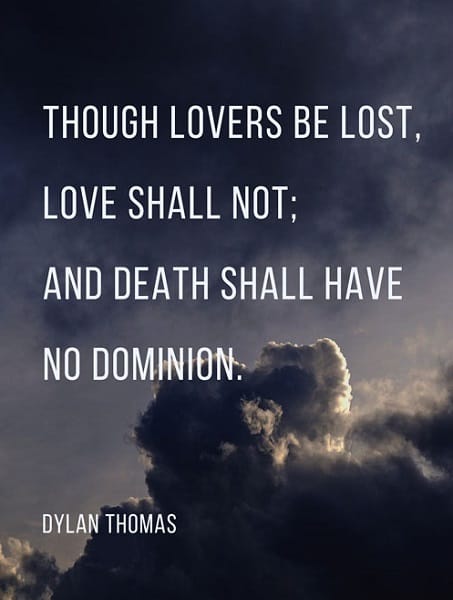 Suddenly she realized that what she was regretting was not the lost past but the lost future, not what had not been but what would never be. ― F. Scott Fitzgerald tweet
When it's gone, you'll know what a gift love was. You'll suffer like this. So, go back and fight to keep it. ― Ian McEwan tweet
Love begins with a smile, grows with a kiss, and ends with a teardrop. tweet
There is love of course. And then there's life, its enemy. ― Jean Anouilh tweet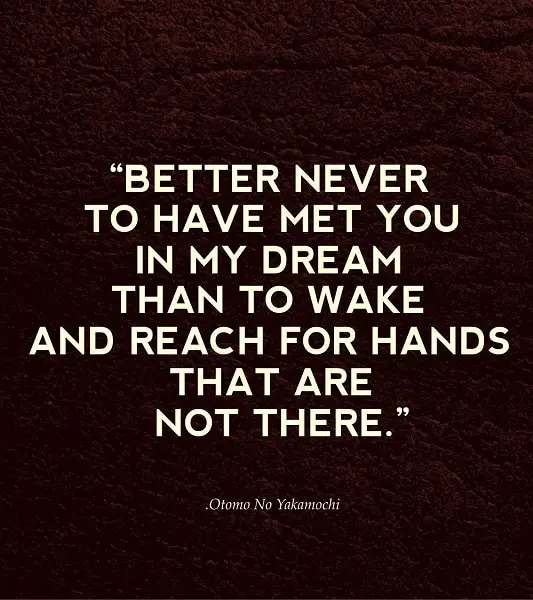 I should know enough about loss to realize that you never really stop missing someone. You just learn to live around the huge gaping hole of their absence. ― Alyson Noel tweet
Where you used to be, there is a hole in the world, which I find myself constantly walking around in the daytime and falling in at night. I miss you like hell. ― Edna St. Vincent Millay tweet
The way to love anything is to realize that it may be lost. ― Gilbert Keith Chesterton tweet
Who knows how long I've loved you, you know I love you still. Will I wait a lonely lifetime? If you want me to I will. ― The Beatles tweet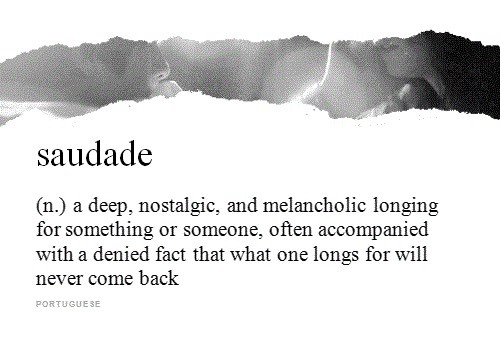 Walking alone is not difficult but when we have walked a mile worth a thousand years with someone then coming back alone is what is difficult. ― Faraaz Kazi tweet
I thought when love for you died, I should die. It's dead. Alone, most strangely, I live on. Rupert Brooke tweet
Any fool can be happy. It takes a man with real heart to make beauty out of the stuff that makes us weep. ― Clive Barker tweet
Your memory feels like home to me. So, whenever my mind wanders, it always finds it's way back to you. ― Ranata Suzuki tweet
Best Love Lost Sayings
I have loved and I have lost and I'm starting to believe; it's okay. Sometimes what we "think" is best for us, is only the beginning of what is truly "meant" for us. And if I have loved, so deeply the wrong heart; I am content in knowing the greatest love I will ever experience, hasn't even begun yet. ― Nikki Rowe
What interests me is whatever it is that allows the heart to continue to yearn for something the intelligence knows is impossible to have: a lost love, a shelter from life's blows, the return of a time past, even a connection to the dead. ― Alice McDermott
This is not a goodbye, my darling, this is a thank you. Thank you for coming into my life and giving me joy, thank you for loving me and receiving my love in return. Thank you for the memories I will cherish forever. But most of all, thank you for showing me that there will come a time when I can eventually let you go. I love you, T. ― Nicholas Sparks
All that remains to us when love and glory are over, when adventures and passions have faded into the past, is but a deeper and ever-deepening sense of the infinite; and if we have not that within us, then are we destitute indeed. ― Maurice Maeterlinck
Love Jo all your days, if you choose, but don't let it spoil you, for it's wicked to throw away so many good gifts because you can't have the one you want. ― Louisa May Alcott
Part of me aches at the thought of her being so close yet so untouchable. ― Nicholas Sparks
When love is lost, do not bow your head in sadness; instead keep your head up high and gaze into heaven for that is where your broken heart has been sent to heal.

Love isn't there to make us happy. I believe it exists to show us how much we can endure. ― Hermann Hesse
When you loved someone and had to let them go, there will always be that small part of yourself that whispers, "What was it that you wanted and why didn't you fight for it? ― Shannon L. Alder
Love is like quicksilver in the hand. ― Dorothy Parker
Sometimes, only one person is missing, and the whole world seems depopulated. ― Alphonse de Lamartine
No one compares to you, but there's no you, except in my dreams tonight. ― Lana Del Rey
Yet leave me not; yet, if thou wilt, be free; Love me no more, but love my love of thee. ― Algernon Charles Swinburne
She was a genius of sadness, immersing herself in it, separating its numerous strands, appreciating its subtle nuances. She was a prism through which sadness could be divided into its infinite spectrum. ― Jonathan Safran Foer
All the most powerful emotions come from chaos -fear, anger, love- especially love. Love is chaos itself. Think about it! Love makes no sense. It shakes you up and spins you around. And then, eventually, it falls apart. ― Kirsten Miller

The great love is gone. ― Mercedes Lackey
It's better to have loved and lost than to have to do forty pounds of laundry a week. ― Laurence J. Peter
'Tis better to have loved and lost than never to have loved at all. ― Alfred Lord Tennyson
I used to think that I could never lose anyone if I photographed them enough. In fact, my pictures show me how much I've lost. ― Nan Goldin
In the arithmetic of love, one plus one equals everything, and two minus one equals nothing. ― Mignon McLaughlin
Everyone has a right to love and be loved, and nobody on this earth has the right to tell anyone that their love for another human being is morally wrong. ― Barbra Streisand
Sadly enough, the most painful goodbyes are the ones that are left unsaid and never explained. ― Jonathan Harnisch
I just wish I could lose these feelings as fast as I lost you.

I think the worst feeling in the world is knowing that someone you used to talk to everyday doesn't care about you anymore. ― Anmol Andore
Time only teaches us to conceal our pain from others and we learn to grieve all by ourselves. ― Narin Grewal
Love will not serve those who do not live for her, and in her, and to whom she is not the breath of life. ― Jennette Lee
If this is my heartache, then let it be mine to endure. Permit me to feel it in its entirety. Don't tell me how much of you I am allowed to love. ― Lang Leav
There can't be a perfect replacement for those we lost, whom we love so much. But there's always a kind replacement, strong and caring enough to take us through those lonely moments. ― Terry Mark
I was never one to patiently pick up broken fragments and glue them together again and tell myself that the mended whole was as good as new. What is broken is broken — and I'd rather remember it as it was at its best than mend it and see the broken places as long as I lived. ― Margaret Mitchell
Then I said goodnight and tucked you away inside a place called Nostalgia, where you'll always remain unspoiled, somewhere between my lungs that used to breathe ocean air and my belly that fluttered with hope. ― Victoria Erickson
What the heart has once owned and had, it shall never lose. ― Henry Ward Beecher

Just because we don't talk doesn't mean I don't think about you. I'm just trying to distance myself because I know I can't have you. ― Wiz Khalifa
An act of love that fails is just as much a part of the divine life as an act of love that succeeds, for love is measured by fullness, not by reception. ― Harold Loukes
It is better to have loved and lost than never to have lost at all. ― Samuel Butler
People should not judge failed love affairs as failed experiences, but as part of the growth process. Something does not have to end well for it to have been one of the most valuable experiences of a lifetime. ― Ethel Person
The hottest love has the coldest end. ― Socrates
There is a comfort in the strength of love; Would overset the brain or break the heart. ― William Wordsworth
Love never dies a natural death. It dies because we don't know how to replenish its source. It dies of blindness and errors and betrayals. It dies of illness and wounds; it dies of weariness, of witherings, of tarnishings. ― Anais Nin
I have loved deeply. I have lost intensely. I will never love again. I get that love by people who care for me. ― Richard Simmons

Any relationship should have love, and if there is no love, it is better to call off a relationship. People say that love happens only once, but I don't believe in it because for me, if one relationship doesn't work, you should move on and seek love in another relationship. Who knows; you might find love in the second relationship. ― Bipasha Basu
When you love someone, and you've lost that one, then nothing really matters. ― Agnetha Faltskog
To love and win is the best thing; to love and lose, the next best. ― William Thackeray
Love is grand; divorce is a hundred grand.
Everyone keeps telling me that time heals all wounds, but no one can tell me what I'm supposed to do right now. Right now, I can't sleep. It's right now that I can't eat. Right now, I still hear his voice and sense his presence even though I know he's not here. Right now, all I seem to do is cry. I know all about time and wounds healing, but even if I had all the time in the world, I still don't know what to do with all this hurt right now. ― Nina Guilbeau
I never knew until that moment how bad it could hurt to lose something you never really had. ― The Wonder Years
Love becomes logically true when lost but still sought from the same source. ― Brian Celio
What is the opposite of two? A lonely me, a lonely you. ― Richard Wilbur