Marriage is a lifetime commitment. Beautiful wedding bible verses will express your love and the faith in your relationship. You can use on your invitations or your vows.
If you're searching for most famous Bible verses as daily reminder that God is with you or just want to feel inspired yourself, browse through an amazing collection of Bible passages about love, beautiful Bible verses about marriage, and Bible verses for couples.
Beautiful Wedding Bible Verses
1 Corinthians 13:4-8 Love is patient, love is kind. It does not envy, it does not boast, it is not proud. It does not dishonor others, it is not self-seeking, it is not easily angered, it keeps no record of wrongs. Love does not delight in evil but rejoices with the truth. It always protects, always trusts, always hopes, always perseveres. Love never fails. But where there are prophecies, they will cease; where there are tongues, they will be stilled; where there is knowledge, it will pass away.
Proverbs 10:12 Hatred stirs up conflict, but love covers over all wrongs.
1 Corinthians 13:13 And now these three remain: faith, hope and love. But the greatest of these is love.
1 Corinthians 16:14 Do everything in love.
Ephesians 4:2 Be completely humble and gentle; be patient, bearing with one another in love.
Romans 12:9 Love must be sincere. Hate what is evil; cling to what is good.
1 Peter 4:8 Above all, love each other deeply, because love covers over a multitude of sins.
Jeremiah 29:11 For I know the plans I have for you,' declares the Lord, 'plans to prosper you and not to harm you, plans to give you hope and a future.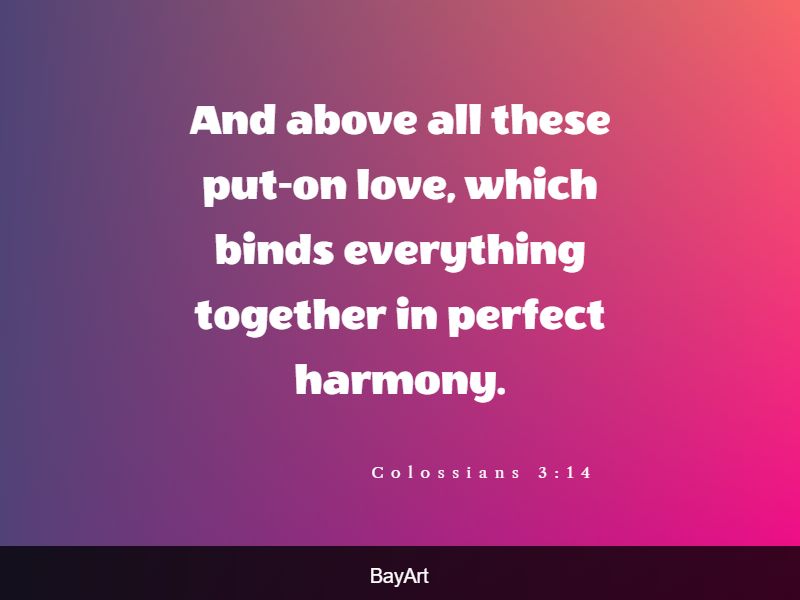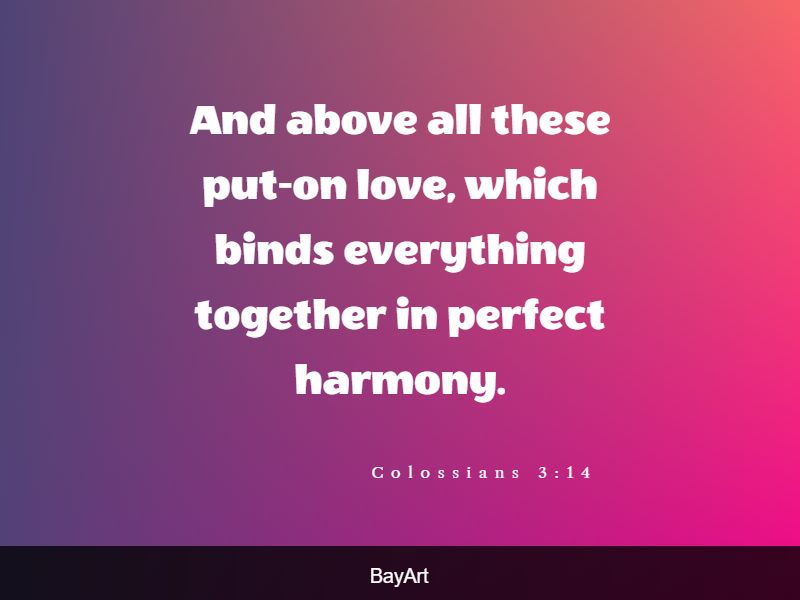 1 John 4: 18-19 There is no fear in love. But perfect love drives out fear, because fear has to do with punishment. The one who fears is not made perfect in love. We love because he first loved us.
1 John 4:8 Whoever does not love does not know God, because God is love.
Proverbs 17:17 A friend loves at all times, and a brother is born for adversity.
John 3:16 For God so loved the world, that he gave his only Son, that whoever believes in him should not perish but have eternal life.
Ephesians 5:25 Husbands, love your wives, just as Christ loved the church and gave himself up for her.
Song of Songs 8:6-7 Place me like a seal over your heart, like a seal on your arm; for love is as strong as death, its jealousy unyielding as the grave. It burns like blazing fire, like a mighty flame. Many waters cannot quench love; rivers cannot sweep it away. If one were to give all the wealth of one's house for love, it would be utterly scorned.
Ephesians 5:33 However, each one of you also must love his wife as he loves himself, and the wife must respect her husband.
Colossians 3:14 And above all these put-on love, which binds everything together in perfect harmony.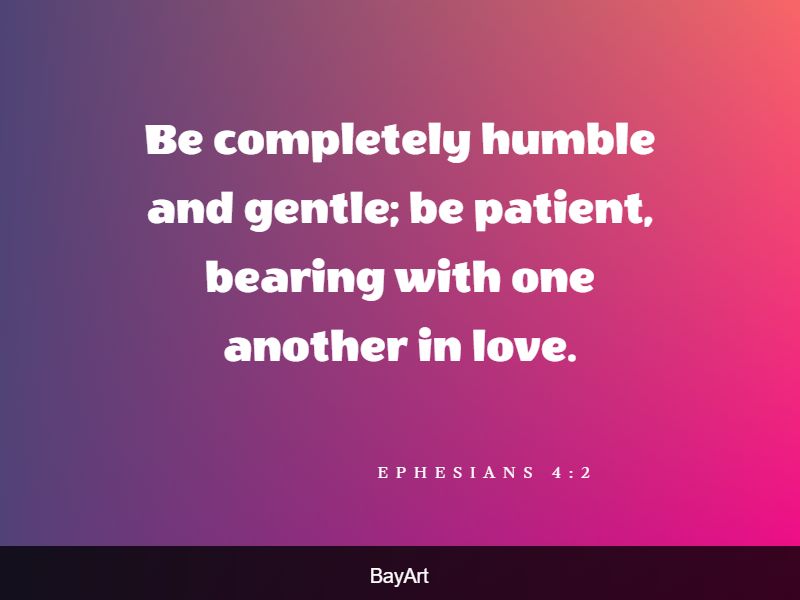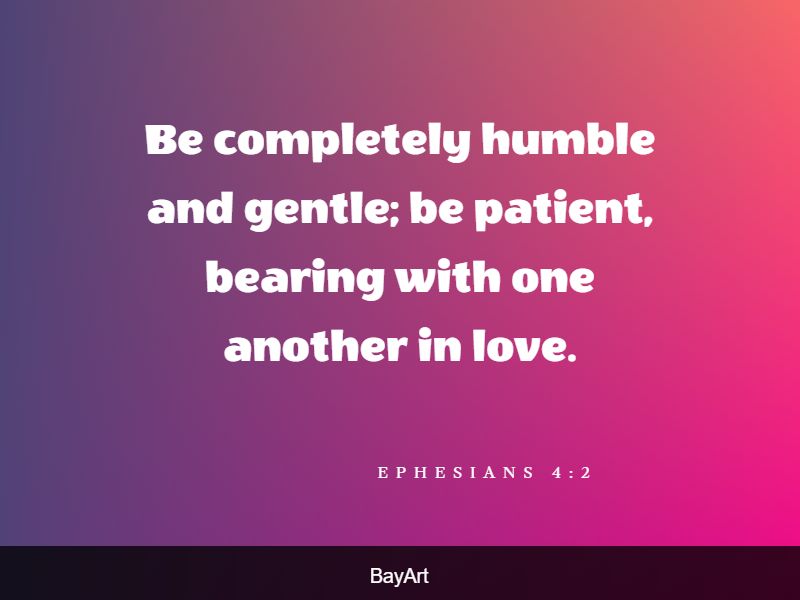 Isaiah 62:5 As a young man marries a young woman, so will your Builder marry you; as a bridegroom rejoices over his bride, so will your God rejoice over you.
Ephesians 4:2-3 With all humility and gentleness, with patience, bearing with one another in love, eager to maintain the unity of the Spirit in the bond of peace.
Philippians 1:7 I hold you in my heart, for we have shared together God's blessings.
Psalm 37:24 Though they stumble, they will never fall, for The Lord holds them by the hand.
Luke 6:31 Do to others as you would have them do to you.
Philippians 1:3 I thank my God every time I think of you.
1 John 4:12 No one has ever seen God; but if we love one another, God lives in us and his love is made complete in us.
Ruth 1:16-17 But Ruth said, "Do not urge me to leave you or to return from following you. For where you go I will go, and where you lodge I will lodge. Your people shall be my people, and your God my God. Where you die I will die, and there will I be buried. May the LORD do so to me and more also if anything but death parts me from you.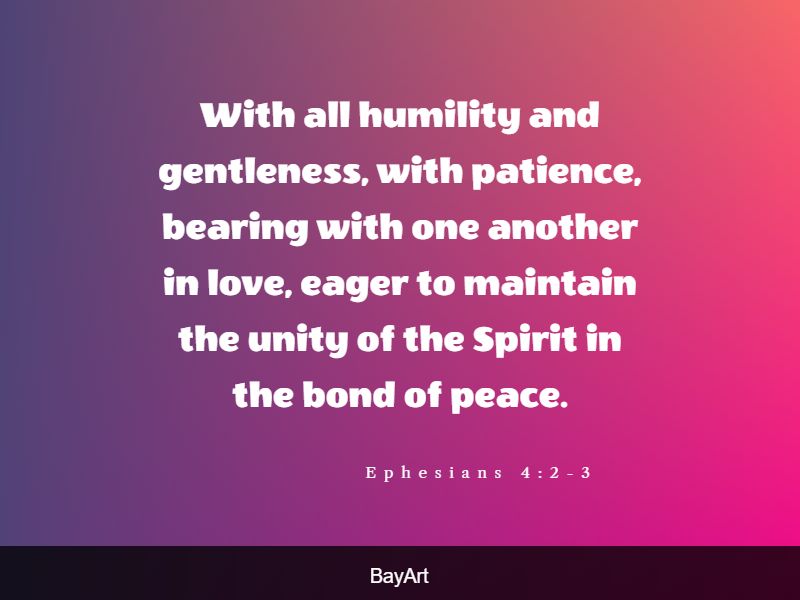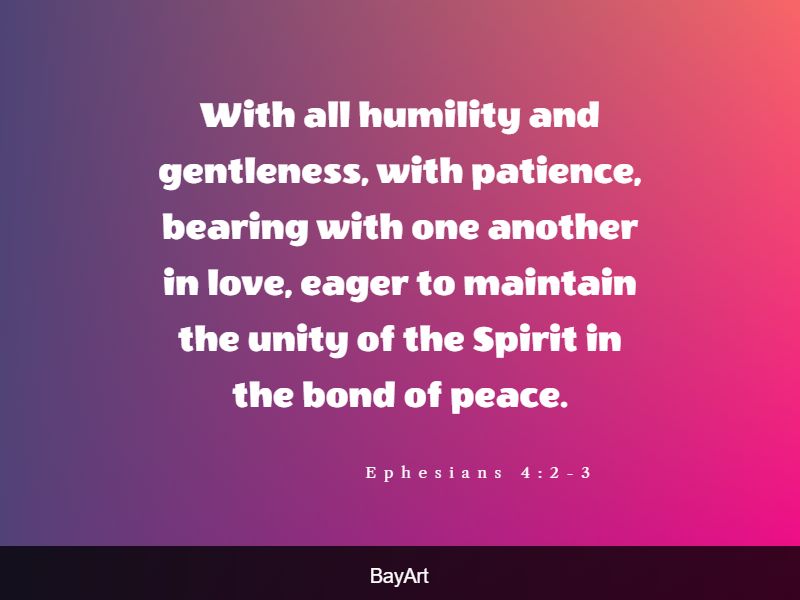 Philippians 13:5 I thank God every time I remember you. I always pray with joy because of your partnership in the gospel.
Genesis 1:27-28 So God created man in his own image, in the image of God he created him; male and female he created them. And God blessed them. And God said to them, 'Be fruitful and multiply and fill the earth and subdue it and have dominion over the fish of the sea and over the birds of the heavens and over every living thing that moves on the earth.
Psalm 63:3 Because your steadfast love is better than life, my lips will praise you.
Genesis 2:24 Therefore a man shall leave his father and his mother and hold fast to his wife, and they shall become one flesh.
Mark 10:9 Therefore what God has joined together, let no one separate.
Romans 13:8 Owe no one anything, except to love each other, for the one who loves another has fulfilled the law.
Song of Solomon 8:6-7 Set me as a seal upon your heart, as a seal upon your arm, for love is strong as death, jealousy is fierce as the grave. Its flashes are flashes of fire, the very flame of the LORD. Many waters cannot quench love, neither can floods drown it. If a man offered for love all the wealth of his house, he would be utterly despised.
Proverbs 30:18-19 There are three things that amaze me—no, four things that I don't understand: how an eagle glides through the sky, how a snake slithers on a rock, how a ship navigates the ocean, how a man loves a woman.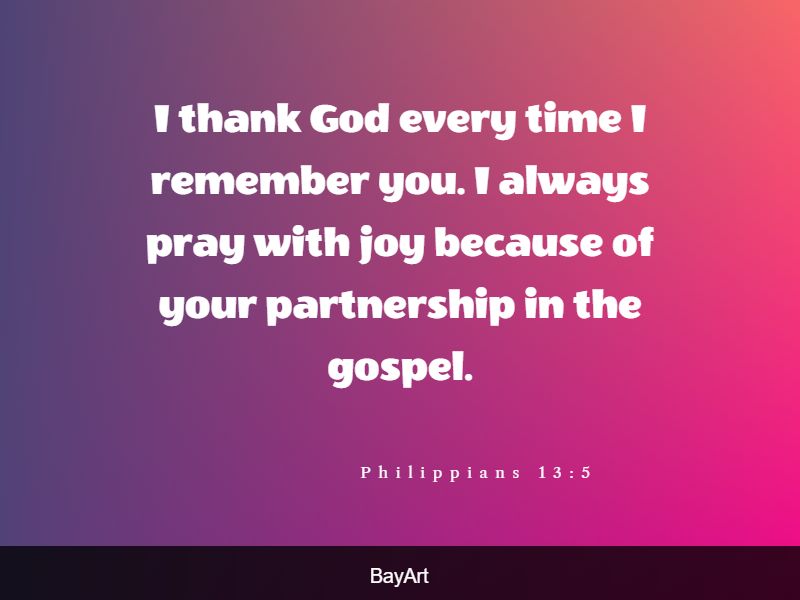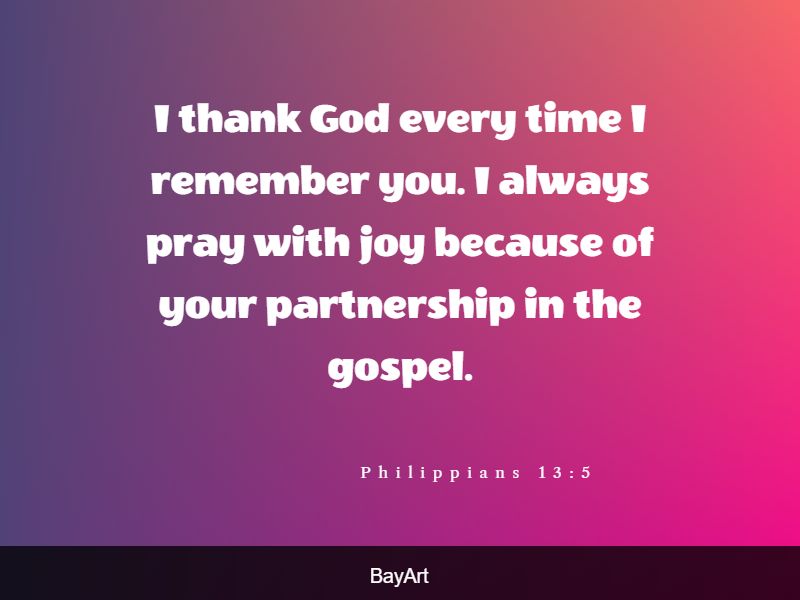 1 John 3:18 Dear children, let us not love with words or speech but with actions and in truth.
Proverbs 31:10 Who can find a virtuous woman? for her price is far above rubies.
Ecclesiastes 4:9 Two are better than one, because they have a good return for their labor: If either of them falls down, one can help the other up. But pity anyone who falls and has no one to help them up. Also, if two lie down together, they will keep warm. But how can one keep warm alone?
Romans 12:10 Be devoted to one another in love. Honor one another above yourselves.
Ephesians 4:32 Be kind to each other, tenderhearted, forgiving one another, just as God through Christ has forgiven you.
Song of Solomon 2:16 I am my beloved's, and my beloved is mine.
Song of Solomon 8:7 Many waters cannot quench love; rivers cannot wash it away.
Ephesians 5:25-29 Husbands, love your wives, just as Christ loved the church and gave himself up for her to make her holy, cleansing her by the washing with water through the word, and to present her to himself as a radiant church, without stain or wrinkle or any other blemish, but holy and blameless. In this same way, husbands ought to love their wives as their own bodies. He who loves his wife loves himself. After all, no one ever hated their own body, but they feed and care for their body, just as Christ does the church.
Song of Solomon 3:4 I have found the one whom my soul loves.
John 15:12 This is my commandment, that you love one another as I have loved you.
Romans 5:5 God has poured out his love into our hearts.
Jeremiah 31:3 Love yesterday, today and forever.
Matthew 19:4-6 'Haven't you read,' he replied, 'that at the beginning the Creator made them male and female,' and said, 'For this reason a man will leave his father and mother and be united to his wife, and the two will become one flesh?' So they are no longer two, but one flesh. Therefore what God has joined together, let no one separate.
Romans 12:9-16 Love must be sincere. Hate what is evil; cling to what is good. Be devoted to one another in love. Honor one another above yourselves. Never be lacking in zeal, but keep your spiritual fervor, serving the Lord. Be joyful in hope, patient in affliction, faithful in prayer. Share with the Lord's people who are in need. Practice hospitality. Bless those who persecute you; bless and do not curse. Rejoice with those who rejoice; mourn with those who mourn. Live in harmony with one another.
Philippians 1:9-10 And this is my prayer: that your love may abound more and more in knowledge and depth of insight, so that you may be able to discern what is best and may be pure and blameless for the day of Christ.
1 Peter 3:7 In the same way, you husbands must give honor to your wives. Treat your wife with understanding as you live together. She may be weaker than you are, but she is your equal partner in God's gift of new life. Treat her as you should so your prayers will not be hindered.
Philippians 4:4-9 Rejoice in the Lord always. I will say it again: Rejoice! Let your gentleness be evident to all. The Lord is near. Do not be anxious about anything, but in every situation, by prayer and petition, with thanksgiving, present your requests to God. And the peace of God, which transcends all understanding, will guard your hearts and your minds in Christ Jesus. Finally, brothers and sisters, whatever is true, whatever is noble, whatever is right, whatever is pure, whatever is lovely, whatever is admirable — if anything is excellent or praiseworthy — think about such things. Whatever you have learned or received or heard from me, or seen in me — put it into practice. And the God of peace will be with you.
1 John 4:16 So we have come to know and to believe the that God has for us. God is love, and whoever abides in love abides in God, and God abides in him.
Galatians 5:13 Through love serve one another.
Romans 12:10 Above all things have intense and unfailing love for one another.
Genesis 24:64 So she became his wife, and he loved her.
Genesis 2:24-28 The Lord God said: 'It is not good for the man to be alone. I will make a suitable partner for him.' So the Lord God formed out of the ground various wild animals and various birds of the air, and he brought them to the man to see what he would call them; whatever the man called each of them would be its name. The man gave names to all the cattle, all the birds of the air, and all the wild animals; but none proved to be the suitable partner for the man. So the Lord God cast a deep sleep on the man, and while he was asleep, he took out one of his ribs and closed up its place with flesh. The Lord God then built up into a woman the rib that he had taken from the man. When he brought her to the man, the man said: 'This one, at last, is bone of my bones and flesh of my flesh; This one shall be called 'woman,' For out of 'her man' this one has been taken.' That is why a man leaves his father and mother and clings to his wife, and the two of them become one body.
Proverbs 3:3 Let love and faithfulness never leave you; bind them around your neck, write them on the tablet of your heart.
Ecclesiastes 4:9-12 A cord of three strands is not easily broken.
Colossians 3:12-17 Therefore, as God's chosen people, holy and dearly loved, clothe yourselves with compassion, kindness, humility, gentleness and patience. Bear with each other and forgive whatever grievances you may have against one another. Forgive as the Lord forgave you. And over all these virtues put on love, which binds them all together in perfect unity. Let the peace of Christ rule in your hearts, since as members of one body you were called to peace. And be thankful. Let the word of Christ dwell in you richly as you teach and admonish one another with all wisdom, and as you sing psalms, hymns and spiritual songs with gratitude in your hearts to God. And whatever you do, whether in word or deed, do it all in the name of the Lord Jesus, giving thanks to God the Father through him.
Esther 4:14 Perhaps this is the moment for which you have been created.
Ecclesiastes 3:1-8 For everything there is a season, and a time for every matter under heaven: a time to be born, and a time to die; a time to plant, and a time to pluck up what is planted; a time to kill, and a time to heal; a time to break down, and a time to build up; a time to weep, and a time to laugh; a time to mourn, and a time to dance; a time to throw away stones, and a time to gather stones together; a time to embrace, and a time to refrain from embracing; a time to seek, and a time to lose; a time to keep, and a time to throw away; a time to tear, and a time to sew; a time to keep silence, and a time to speak; a time to love, and a time to hate; a time for war, and a time for peace.