The Bible is a sacred treasure which includes many short verses that offer inspiration and strength to a person in need. Also, they keep your life pure and free from temptation. If you are trying to memorize scripture, short verses in the Bible are perfect. These short verses are great for memorization.
Short Bible verses about faith, strength, family, life and God's love will transform your live. Memorizing Scripture quotes will calm the mind, help in times of sorrow and offer insight.
If you're searching for most known Bible verses as daily reminder that God is with you or just want to feel inspired yourself, browse through an amazing collection of Bible verses to memorize.
Short Powerful Bible Verses
Within the pages of the Bible, one can find a treasure trove of wisdom and inspiration, often in the form of short yet profoundly powerful verses. These short powerful verses encapsulate the essence of faith, strength, and hope. These short but meaningful passages offer guidance and comfort in times of need and serve as reminders of the enduring strength of the human spirit. Whether you seek spiritual solace or wish to share an inspiring message, these short powerful Bible verses are perfect for uplifting and encouraging those who come across them.
Hebrews 13:8 Jesus Christ is the same yesterday and today and forever.
Self-Love: The Journey to Embrace Your Essence, Discover Intrinsic Worth, and Build Authentic Self-Esteem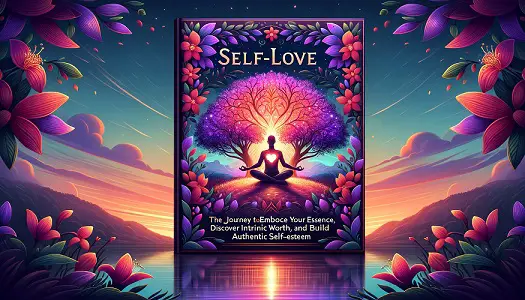 Your journey to self-discovery and enriched relationships starts here. Begin a Life-Changing Journey with this eBook to embrace your true worth and see how it reshapes every aspect of your life, from personal growth to enriching your relationships.
Get Your Copy on Amazon and Start Transforming Today!
1 Chronicles 16:11 Seek the LORD and his strength; seek his presence continually!
1 John 1:9 If we confess our sins, he is faithful and just and will forgive us our sins and purify us from all unrighteousness.
Psalm 56:3 When I am afraid, I put my trust in you.
Romans 10:13 For whoever calls on the name of the Lord shall be saved.
Romans 3:23 For all have sinned and fall short of the glory of God.
Ephesians 5:25 For husbands, this means love your wives, just as Christ loved the church. He gave up his life for her.
1 John 4:19 We love because he first loved us.
Psalm 23:1 A Psalm of David. The Lord is my shepherd; I shall not want.
Psalm 34:4 I sought the Lord, and He heard me, And delivered me from all my fears.
Psalm 9:9 The Lord is a refuge for the oppressed, a stronghold in times of trouble.
Proverbs 27:17 As iron sharpens iron, so one person sharpens another.
Romans 12:12 Rejoice in hope, be patient in tribulation, be constant in prayer.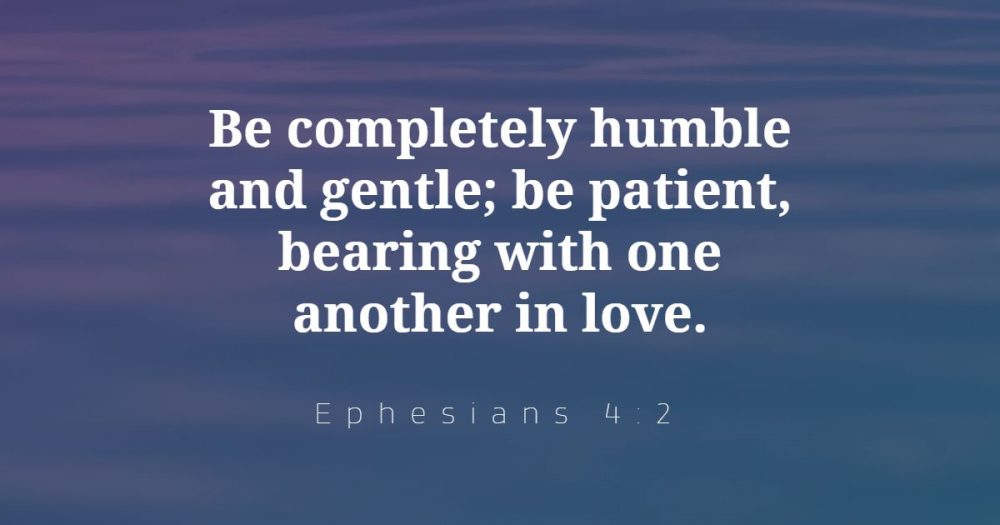 Matthew 11:30 For my yoke is easy and my burden is light.
Genesis 2:24 Therefore a man shall leave his father and his mother and hold fast to his wife, and they shall become one flesh.
1 John 5:3 For this is the love of God, that we keep His commandments. And His commandments are not burdensome.
Matthew 5:14 You are the light of the world. A city that is set on a hill cannot be hidden.
Corinthians 16:14 Do everything in love.
Self-Love: The Journey to Embrace Your Essence, Discover Intrinsic Worth, and Build Authentic Self-Esteem
Unlock Your Full Potential with Self-Love! Dive into this e-book and learn how to cultivate a deep, nurturing love for yourself that radiates outwards, improving your connections with others and bringing joy and fulfillment to your life.
Find Your Path to Self-Love on Amazon Today!
Jeremiah 29:11 For I know the thoughts that I think toward you, saith the LORD, thoughts of peace, and not of evil, to give you an expected end.
John 3:16 For God so loved the world, that he gave his only begotten Son, that whosoever believeth in him should not perish, but have everlasting life.
2 Timothy 1:7 For God hath not given us the spirit of fear; but of power, and of love, and of a sound mind.
1 Corinthians 6:20 For ye are bought with a price: therefore glorify God in your body, and in your spirit, which are God's.
Proverbs 16:9 A man's heart deviseth his way: but the LORD directeth his steps.
Proverbs 4:23 Keep thy heart with all diligence; for out of it are the issues of life.
Proverbs 3:6 In all thy ways acknowledge him, and he shall direct thy paths.
Proverbs 3:7 Be not wise in thine own eyes: fear the LORD, and depart from evil.
Proverbs 1:7 The fear of the LORD is the beginning of knowledge: but fools despise wisdom and instruction.
Romans 10:10 For with the heart man believeth unto righteousness; and with the mouth confession is made unto salvation.
John 10:10 The thief cometh not, but for to steal, and to kill, and to destroy: I am come that they might have life, and that they might have it more abundantly.
Proverbs 12:10 A righteous man regardeth the life of his beast: but the tender mercies of the wicked are cruel.
Proverbs 1:10 My son, if sinners entice thee, consent thou not.
1 Corinthians 8:6 yet for us there is but one God, the Father, from whom all things came and for whom we live; and there is but one Lord, Jesus Christ, through whom all things came and through whom we live.
Philippians 3:14 I press toward the mark for the prize of the high calling of God in Christ Jesus.
Philippians 2:4 Look not every man on his own things, but every man also on the things of others.
Hebrews 10:32 Remember those earlier days after you had received the light, when you endured in a great conflict full of suffering.
Self-Love: The Journey to Embrace Your Essence, Discover Intrinsic Worth, and Build Authentic Self-Esteem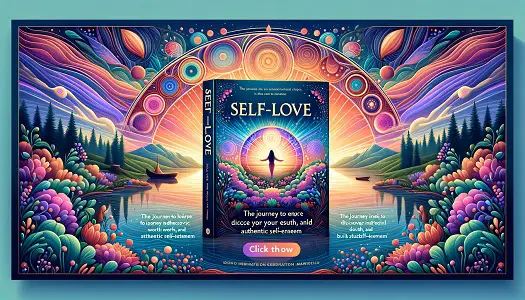 Elevate Your Relationships by Starting Within! Learn how a journey of self-love can lead to more meaningful, authentic connections. This e-book is your guide to developing a compassionate and fulfilling relationship with yourself.
Embark on Your Journey of Self-Love - Available on Amazon Now!
Philippians 4:7 And the peace of God, which passeth all understanding, shall keep your hearts and minds through Christ Jesus.
Philippians 4:19 But my God shall supply all your need according to his riches in glory by Christ Jesus.
1 Timothy 4:12 Let no man despise thy youth; but be thou an example of the believers, in word, in conversation, in charity, in spirit, in faith, in purity.
Best Short Bible Verses for Memory
The practice of memorizing Bible verses is a cherished tradition for many, offering a quick source of guidance and inspiration. Best short Bible verses are meaningful and easy to commit to memory. These verses serve as concise yet deep reminders of faith, hope, and love, making them invaluable additions to one's spiritual journey. Whether you're looking to enhance your own spiritual walk or share these verses with others, the best short Bible verses for memory offer a compact source of enduring wisdom.
1 Samuel 18:14 In everything he did he had great success, because the LORD was with him.
Psalm 37:3 Trust in the LORD, and do good; dwell in the land and befriend faithfulness
Colossians 3:20 Children, obey your parents in all things, for this is well pleasing to the Lord.
1 John 4:16 And so we know and rely on the love God has for us. God is love. Whoever lives in love lives in God, and God in them.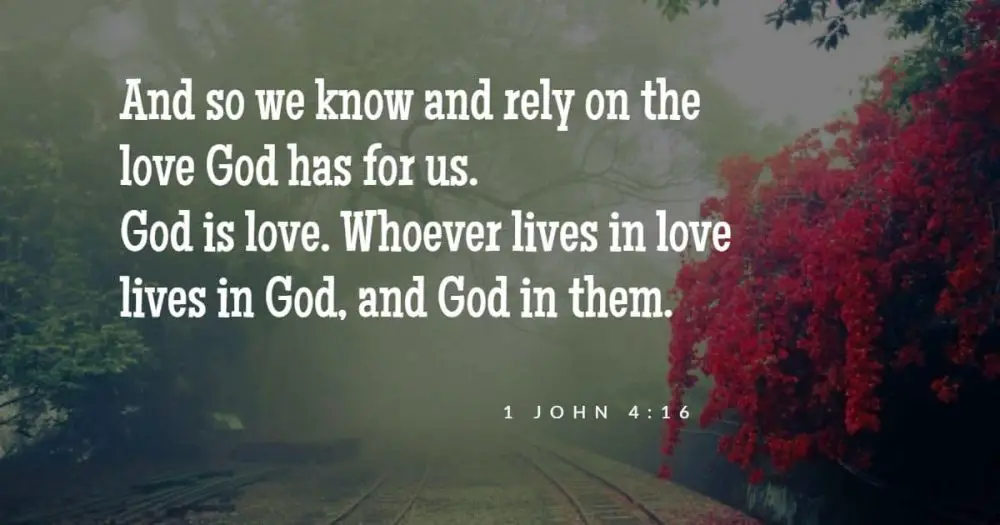 Romans 12:10 Be devoted to one another in love. Honor one another above yourselves.
1 Thessalonians 5:16 Rejoice always,
1 Thessalonians 5:17 pray without ceasing,
Ephesians 4:32 And be kind to one another, tenderhearted, forgiving one another, even as God in Christ forgave you.
1 Peter 4:8 Above all, love each other deeply, because love covers over a multitude of sins.
1 Corinthians 13:13 And now these three remain: faith, hope and love. But the greatest of these is love.
1 Thessalonians 5:18 in everything give thanks; for this is the will of God in Christ Jesus for you.
Ephesians 4:2 Be completely humble and gentle; be patient, bearing with one another in love.
1 Thessalonians 5:19 Do not quench the Spirit.
Romans 12:9 Love must be sincere. Hate what is evil; cling to what is good.
Psalm 118:24 This is the day the Lord has made; We will rejoice and be glad in it.
1 Thessalonians 5:25 Brethren, pray for us.
2 Corinthians 5:17 Therefore, if anyone is in Christ he is a new creation; the old has gone, the new has come!
Ephesians 5:33 However, let each one of you love his wife as himself, and let the wife see that she respects her husband.
Psalm 119:105 Your word is a lamp to my feet And a light to my path.
2 Corinthians 5:7 For we live by faith, not by sight.
Acts 16:31 Believe on the Lord Jesus Christ, and you will be saved, you and your household.
John 10:30 I and My Father are one.
Colossians 3:2 Set your mind on things above, not on things on the earth.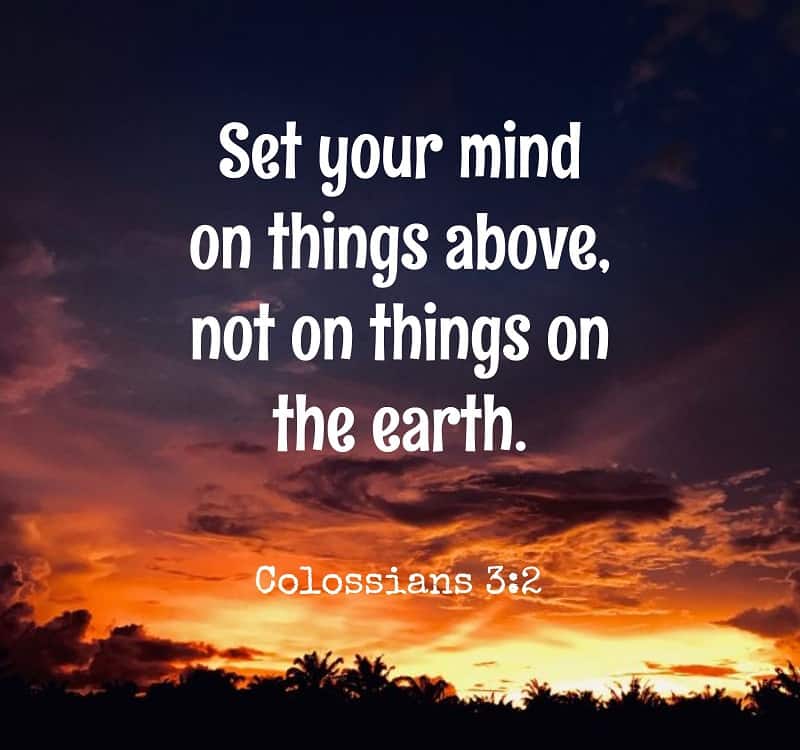 Psalm 145:9 The Lord is good to all, And His tender mercies are over all His works.
Deuteronomy 29:9 So keep the words of this covenant to do them, that you may prosper in all that you do.
Proverbs 17:6 Children's children are a crown to the aged, and parents are the pride of their children.
Song of Solomon 3:4 I have found the one whom my soul loves.
Good Short Bible Verses
The Bible consists of profound teachings and insights, and good short Bible verses are filled with positivity, encouragement, and timeless truths. These verses are a testament to the enduring power of faith and provide a source of strength and guidance. Whether you're seeking verses to brighten your day, share with friends and family, or simply find inspiration, these good short Bible verses are here to serve as a source of light, reminding us of the beauty and wisdom found within the Scriptures.
Proverbs 18:10 The name of the Lord is a strong tower; The righteous run to it and are safe.
Philippians 4:4 Rejoice in the Lord always. Again I will say, rejoice!
Genesis 24:64 So she became his wife, and he loved her.
Ephesians 6:10 Finally, be strong in the Lord and in the strength of his might.
Galatians 3:26 For you are all sons of God through faith in Christ Jesus.
Numbers 6:24 The Lord bless you and keep you;
Proverbs 23:15 My son, if your heart is wise, then my heart will be glad indeed.
Genesis 1:1 In the beginning God created the heavens and the earth.
Hebrews 10:23 Let us hold fast the confession of our hope without wavering, for He who promised is faithful
Proverbs 17:2 A prudent servant will rule over a disgraceful son and will share the inheritance as one of the family.
Proverbs 31:25 She is clothed with strength and dignity; she can laugh at the days to come.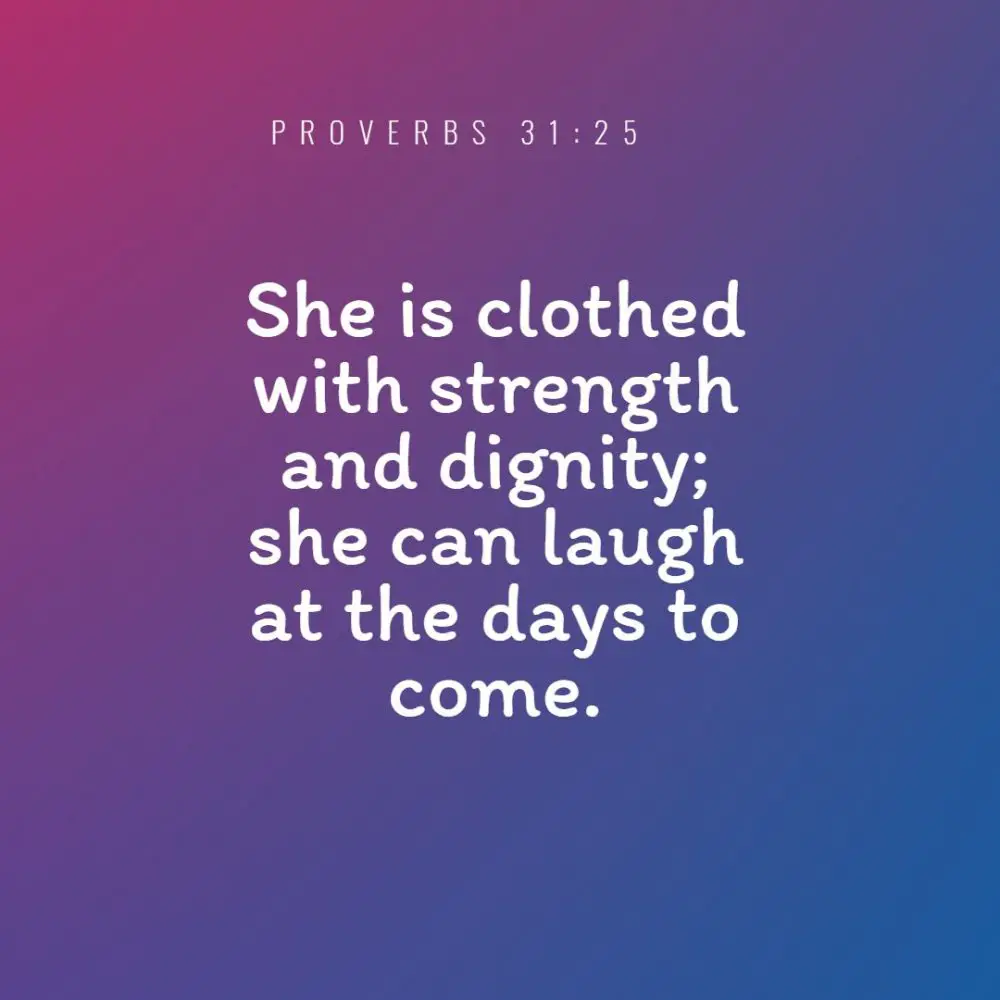 Colossians 3:19 Husbands, love your wives, and do not be harsh with them.
1 John 4:8 Whoever does not love does not know God, because God is love.
Hebrews 11:1 Now faith is the substance of things hoped for, the evidence of things not seen
James 4:7 Therefore submit to God. Resist the devil and he will flee from you
James 4:8 Draw near to God and He will draw near to you.
John 1:4 In Him was life, and the life was the light of men.
Psalm 122:8 For the sake of my family and friends, I will say, "Peace be within you."
John 10:11 I am the good shepherd. The good shepherdd gives His life for the sheep.
John 11:35 Jesus wept.
Proverbs 6:20 My son, keep your father's commandment, and forsake not your mother's teaching.
Matthew 19:26 But Jesus looked at them and said, With man this is impossible, but with God all things are possible.
Galatians 6:10 Therefore, as we have opportunity, let us do good to all people, especially to those who belong to the family of believers
Matthew 5:16 let your light shine before men, that they may see your good deeds and praise your Father in heaven.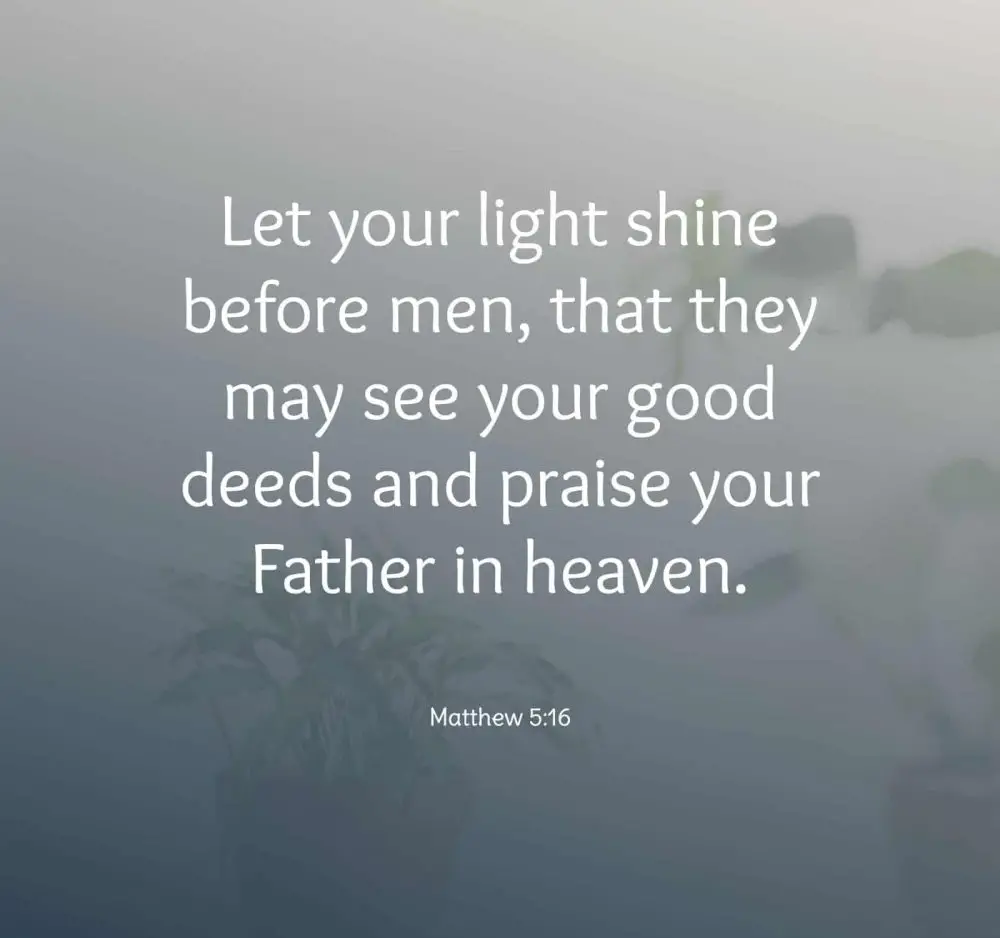 Matthew 6:33 But seek first his kingdom and his righteousness, and all these things will be given to you as well.
Mark 10:9 Therefore what God has joined together, let no one separate.
Philippians 4:13 I can do all things through Christ who strengthens me.
Proverbs 10:12 Hatred stirs up strife, But love covers all sins.
Proverbs 15:22 Without counsel, plans go awry, But in the multitude of counselors they are established.
Ephesians 6:4 Fathers, do not provoke your children to anger, but bring them up in the discipline and instruction of the Lord.
1 Timothy 3:4 He must manage his own family well and see that his children obey him, and he must do so in a manner worthy of full respect.
Shortest Bible Verses
Sometimes, it's the shortest messages that carry the most profound meaning.The shortest Bible verses contain deep significance. These concise verses touch the heart and soul, offering immediate inspiration and comfort. Whether you're looking for a succinct way to convey a message of hope, share your faith, or simply reflect on the profound wisdom of the Bible, these shortest Bible verses are the essence of spiritual insight in a compact form, ready to inspire and uplift.
Song of Solomon 8:3 I am my beloved's and my beloved is mine.
Jeremiah 31:3 Love yesterday, today and forever.
1 Thessalonians 5:16 Rejoice evermore.
Matthew 19:19 Honor your father and mother, and love your neighbor as yourself.
Luke 17:32 Remember Lot's wife.
1 Thessalonians 5:20 Despise not prophesyings.
Proverbs 16:3 Commit your works to the LORD And your plans will be established.
Exodus 20:13 Thou shalt not kill.
Proverbs 18:13 To answer before listening – that is folly and shame.
Exodus 20:15 Thou shalt not steal.
Psalm 119:11 I have hidden your word in my heart that I might not sin against you.
Deuteronomy 5:19 Neither shalt thou steal.
Proverbs 3:5-6 Trust in the Lord with all your heart, And lean not on your own understanding; In all your ways acknowledge Him, And He shall direct your paths.
1 John 4:12 No one has ever seen God; but if we love one another, God lives in us and his love is made complete in us.
1 John 4:21 And he has given us this command: Anyone who loves God must also love their brother and sister.
Proverbs 22:6 Train up a child in the way he should go; even when he is old he will not depart from it.
Psalm 136:1 Oh, give thanks to the Lord, for He is good! For His mercy endures forever.
Psalm 138:1 I will praise You with my whole heart; Before the gods I will sing praises to You.
Psalm 150:6 Let everything that has breath praise the Lord. Praise the Lord!
Proverbs 3:3 Let love and faithfulness never leave you; bind them around your neck, write them on the tablet of your heart.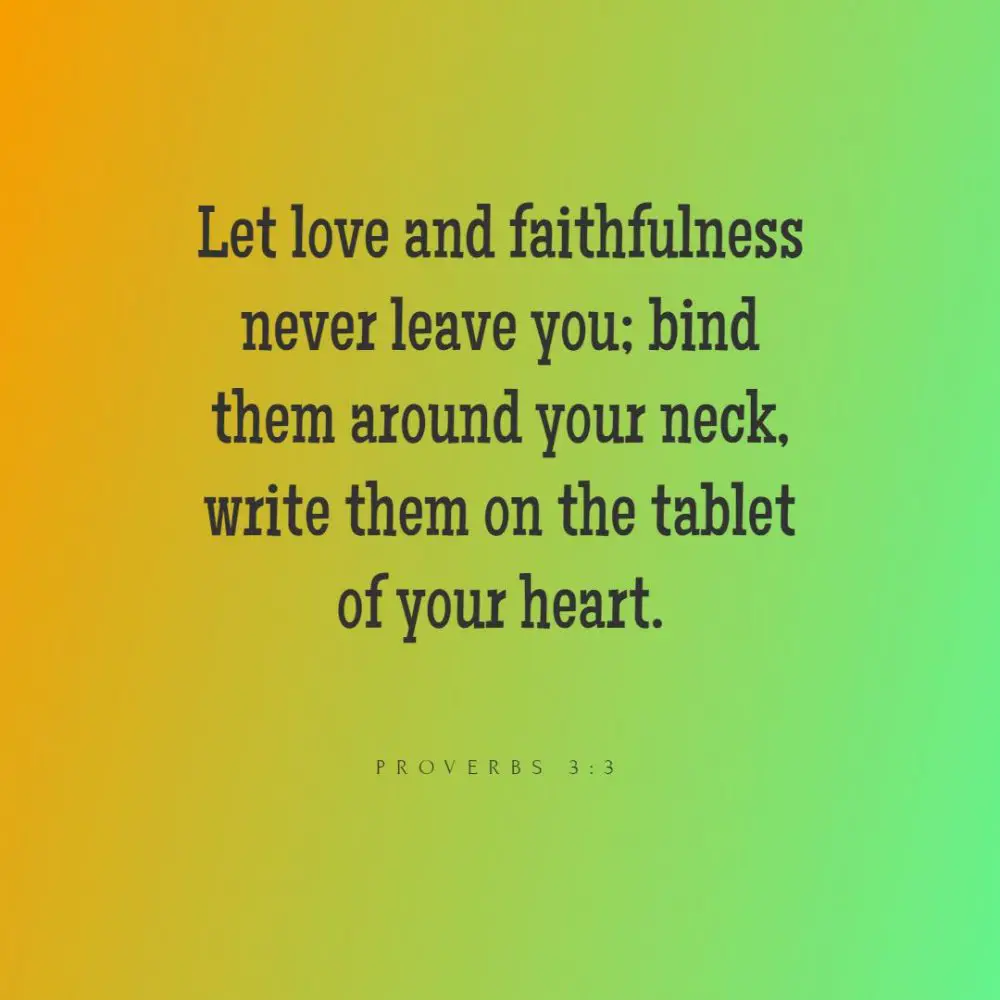 Psalm 19:14 Let the words of my mouth and the meditation of my heart Be acceptable in Your sight.
Psalm 27:1 The Lord is my light and my salvation—whom shall I fear?
Psalm 27:11 Teach me Your way, O Lord, And lead me in a smooth path, because of my enemies.
Psalm 37:4 Delight yourself also in the Lord, And He shall give you the desires of your heart.
Psalm 37:5 Commit your way to the Lord, Trust also in Him, And He shall bring it to pass.
Genesis 7:1 The LORD then said to Noah, Go into the ark, you and your whole family, because I have found you righteous in this generation.
1 John 4:11 Dear friends, since God so loved us, we also ought to love one another.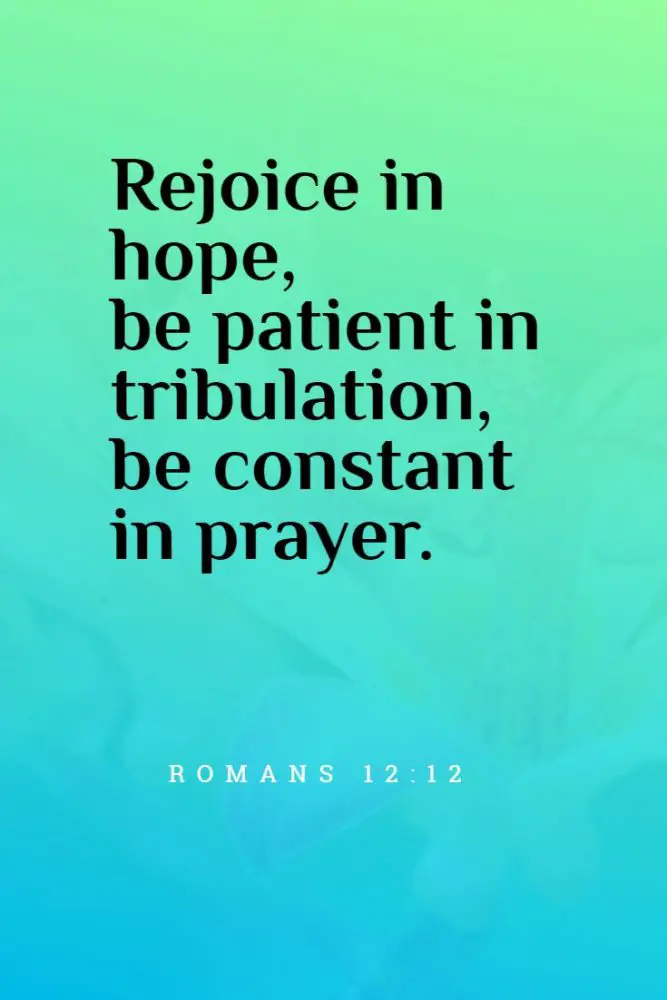 Genesis 16:13 You are the God who sees.
Galatians 5:13 Through love serve one another.
Proverbs 14:5 An honest witness does not lie, a false witness breathes lies.
Colossians 3:16 Let the word of Christ dwell in you richly.
Ephesians 4:30 Do not grieve the Holy Spirit.
James 1:17 Every good gift and every perfect gift is from above.
Matthew 28:20 I am with you always.
1 John 3:23 Love one another.
Genesis 5:1 This is the written account of Adam's family line. When God created mankind, he made them in the likeness of God.