I love missing you poems because "When you miss someone….it's weird…your body doesn't function normally..as it should. Because I miss you, and my heart…it's not steady…my soul it sings numb. Fingers are cold…like you…your soul."  ― Coco J. Ginger
What is that?
It feels intense and the worst part is that you feel completely out of control because there isn't a whole lot that you can do about it.
Have you ever felt that before?
Whether it be an ex-love, a loved one who has passed on, or something as simple as a friend moving away, I want you to know that the deep longing you are feeling is not to be pushed away or judged.
It is to be felt and embraced.
Missing someone is almost equivalent to witnessing a four-year-old child misplacing their parent in the middle of the mall. That moment of vulnerability. That moment of fear. All you want to do is cry and hope that a stranger will come to the rescue and help you find where you belong.
So in closing, and what I personally think, is that when you miss someone, you pretty much miss apart of yourself. Take a look around and realize that there is so much more of you to be loved, and not enough of you to be missed. Because while you were behind that door crumbling, the rest of the world was moving on.
Famous Missing You Poems:
A Memory – Lola Ridge
The Sea of Glass – Ezra Pound
Bei Hennef – D. H. Lawrence
Are You Going to Stay? – Thomas Meyer
In Tongues – Tonya M. Foster
Tell Me Something Good – Ocean Vuong
A Book of Music – Jack Spicer
Noetics – Emily Kendal Frey
I Miss You Poetry:
Mama, Come Back – Nellie Wong
The Interviewer Acknowledges Grief – Tarfia Faizullah
Dove, Interrupted – Lucie Brock-Broido
Heavy Summer Rain – Jane Kenyon
Famous Missing You Poems
These are examples of famous Miss You poems written by famous poets. You can also read the selection of Heartbroken Poems From Famous Poets and Forgiveness Poems.
A Memory – Lola Ridge,
1873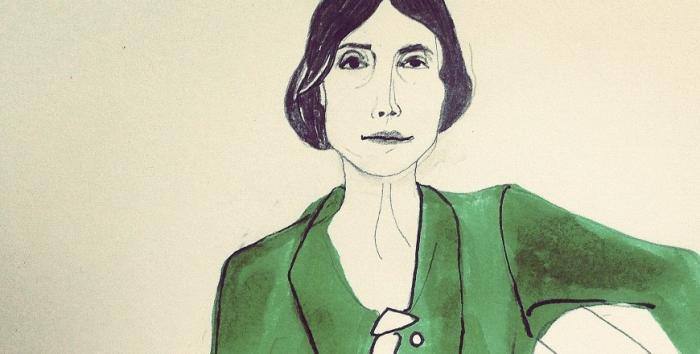 I remember
The crackle of the palm trees
Over the mooned white roofs of the town…
The shining town…
And the tender fumbling of the surf
On the sulphur-yellow beaches
As we sat…a little apart…in the close-pressing night.
The moon hung above us like a golden mango,
And the moist air clung to our faces,
Warm and fragrant as the open mouth of a child
And we watched the out-flung sea
Rolling to the purple edge of the world,
Yet ever back upon itself…
As we…
Inadequate night…
And mooned white memory
Of a tropic sea…
How softly it comes up
Like an ungathered lily.
The Sea of Glass – Ezra Pound,
1885

–

1972

I looked and saw a sea
roofed over with rainbows,
In the midst of each
two lovers met and departed;
Then the sky was full of faces
with gold glories behind them.
Bei Hennef – D. H. Lawrence,
1885

–

1930

The little river twittering in the twilight,
The wan, wondering look of the pale sky,
This is almost bliss.

And everything shut up and gone to sleep,
All the troubles and anxieties and pain
Gone under the twilight.

Only the twilight now, and the soft "Sh!" of the river
That will last forever.

And at last I know my love for you is here,
I can see it all, it is whole like the twilight,
It is large, so large, I could not see it before
Because of the little lights and flickers and interruptions,
Troubles, anxieties, and pains.

You are the call and I am the answer,
You are the wish, and I the fulfillment,
You are the night, and I the day.
What else—it is perfect enough,
It is perfectly complete,
You and I.
Strange, how we suffer in spite of this!
Are You Going to Stay? – Thomas Meyer
What was it I was going to say?
Slipped away probably because
it needn't be said. At that edge
almost not knowing but second
guessing the gain, loss, or effect
of an otherwise hesitant remark.
Slant of light on a brass box. The way
a passing thought knots the heart.
There's nothing, nothing to say.
In Tongues – Tonya M. Foster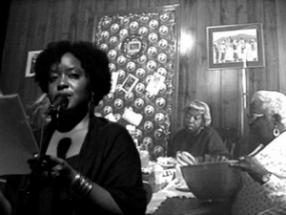 for Auntie Jeanette
1.
Because you haven't spoken
in so long, the tongue stumbles and stutters,
sticks to the roof and floor as if the mouth were just
a house in which it could stagger like a body unto itself.
You once loved a man so tall
sometimes you stood on a chair to kiss him.
2.
What to say when one says,
"You're sooo musical," takes your stuttering for scatting,
takes your stagger for strutting,
takes your try and tried again for willful/playful deviation?
It makes you wanna not holla
silence to miss perception's face.
3.
It ain't even morning or early,
though the sun-up says "day," and you been
staggering lange Zeit gegen a certain
breathless stillness that we can't but call death.
Though stillness suggests a possibility
of less than dead, of move, of still be.
4.
How that one calling your tryin'
music, calling you sayin' entertaining, thinks
there's no then that we, (who den dat we?), remember/
trace in our permutations of say?
What mastadonic presumptions precede and
follow each word, each be, each bitter being?
5.
These yawns into which we enter as into a harbor—
Come. Go. Don't. says the vocal oceans which usher
each us, so unlike any ship steered or steering into.
A habit of place and placing a body.
Which choruses of limbs and wanting, of limp
linger in each syllabic foot tapping its chronic codes?
Tell Me Something Good – Ocean Vuong
You are standing in the minefield again.
Someone who is dead now
told you it is where you will learn
to dance. Snow on your lips like a salted
cut, you leap between your deaths, black as god's
periods. Your arms cleaving little wounds
in the wind. You are something made. Then made
to survive, which means you are somebody's
son. Which means if you open your eyes, you'll be back
in that house, beneath a blanket printed with yellow sailboats.
Your mother's boyfriend, his bald head ringed with red
hair, like a planet on fire, kneeling
by your bed again. Air of whiskey & crushed
Oreos. Snow falling through the window: ash returned
from a failed fable. His spilled-ink hand
on your chest. & you keep dancing inside the minefield—
motionless. The curtains fluttering. Honeyed light
beneath the door. His breath. His wet blue face: earth
spinning in no one's orbit. & you want someone to say Hey…           Hey
I think your dancing is gorgeous. A little waltz to die for,
darling. You want someone to say all this
is long ago. That one night, very soon, you'll pack a bag
with your favorite paperback & your mother's .45,
that the surest shelter was always the thoughts
above your head. That it's fair—it has to be—
how our hands hurt us, then give us
the world. How you can love the world
until there's nothing left to love
but yourself. Then you can stop.
Then you can walk away—back into the fog
-walled minefield, where the vein in your neck adores you
to zero. You can walk away. You can be nothing
& still breathing. Believe me.
A Book of Music – Jack Spicer, 1925 – 1965
Coming at an end, the lovers
Are exhausted like two swimmers. Where
Did it end? There is no telling. No love is
Like an ocean with the dizzy procession of the waves' boundaries
From which two can emerge exhausted, nor long goodbye
Like death.
Coming at an end. Rather, I would say, like a length
Of coiled rope
Which does not disguise in the final twists of its lengths
Its endings.
But, you will say, we loved
And some parts of us loved
And the rest of us will remain
Two persons. Yes,
Poetry ends like a rope.
Noetics – Emily Kendal Frey
You might think you are not thinking, but you are.
A thought moves from dirt up through me and if I do not
disabuse it, it grows.
To suffer, to bear from below.
Coming down the mountain I could see a reservoir through the
trees, fat and glowing.
You are alone in your one life and no one will enter your
dreams.
Teenagers sit on the sign outside the nunnery.
We are so afraid of failing we can't live.
So we leave apartments, not breathing, breathe on the way
home.
The potential is not the actual.
I was not a good skateboarder.
As we allow for suffering, we live.
You took a picture of me at sunset, thighs drying roses against
an orange sky.
"This alone is deathless and everlasting"
In the dark we know one another finally.
I can be as you as I am.
"The mind-body problem"
You did things to block out the light.
Yes, another reference to morning.
When I am feeding myself I hate myself.
I was younger and not planning on dying.
In the forest between trees we dismantle thought.
Bed of summer branches, us gently.
"Much learning does not teach the mind"
And, walking across the road to the post office, able to see the
ocean.
You: I googled "If you postpone love will it not end?"
To feel you have to exit the body.
To use a higher mind is to be part of the cosmos.
Then she lowered her voice to a rasp and told those assembled
a secret.
There are no edges.
Waiting on the patio with whiskey, girl, they said, he's not
coming.
The ethical implications of thinking.
In order to understand nature do we have to die?
Affixed to us driving the road to a mountain lake.
One must stay diligent to avoid becoming a symbol.
Let us bow down and never leave the island.
Me: "Did you think my angry phase would end?"
A day, a peeling scrim.
The moon looks into our lion mouths.
The mind's hedge in an empty neighborhood.
If god is reason the mind is dead.
Ornate Senate of Loss, Call Me Forth to Announce Myself as
Infinite Mystery.
You'll use what I taught you to manipulate others.
This gives me sad pleasure.
Orange rose.
I Miss You Poetry
A little collection of missing you poems. All poems are carefully selected. Enjoy from missing you poetry.
Mama, Come Back – Nellie Wong, 1934
Mama, come back.
Why did you leave
now that I am learning you?
The landlady next door
how she apologizes
for my rough brown skin
to her tenant from Hong Kong
as if I were her daughter,
as if she were you.
How do I say I miss you
your scolding
your presence
your roast loin of pork
more succulent, more tender
than any hotel chef's?
The fur coat you wanted
making you look like a polar bear
and the mink-trimmed coat
I once surprised you
on Christmas morning.
Mama, how you said "importment"
for important,
your gold tooth flashing
an insecurity you dared not bare,
wanting recognition
simply as eating noodles
and riding in a motor car
to the supermarket
the movie theater
adorned in your gold and jade
as if all your jewelry
confirmed your identity
a Chinese woman in America.
How you said "you better"
always your last words
glazed through your dark eyes
following me fast as you could
one November evening in New York City
how I thought "Hello, Dolly!"
showed you an America
you never saw.
How your fear of being alone
kept me dutiful in body
resentful in mind.
How my fear of being single
kept me
from moving out.
How I begged your forgiveness
after that one big fight
how I wasn't wrong
but needed you to love me
as warmly as you hugged strangers.
The Interviewer Acknowledges Grief – Tarfia Faizullah
Sister, I waste time. I play
and replay the voices of these
hurt women flowering
like marigolds or thistles.
Something lost, forgotten—
that picture of you, violin
sewn fast to your shoulder,
bow in one hand poised
eternal. Again, the power's
gone out—tell me, what is
it to say I miss you? Because
you won't grow breasts, never
feel desire rippling across you
like bolts of silk these many
lithe men unshelf daily
for my choosing. Because you
can't reassure me I have
the right to ask anything
of women whose bodies won't
ever again be their own. You
can't blot away this utter, sooted
darkness. You don't hesitate
when another birangona asks you,
Do you have any siblings?
For decades, you've been
so small: a child tapping
on opaque windows. Now,
through the veranda's black
iron bars, I see you, dark
silhouette hurrying past,
a bagged red box dangling
from one slender arm—gift
for a lover or mother. Again,
the generator shudders me back
into light. Isn't this, Sister,
what I always said I wanted?
Dove, Interrupted – Lucie Brock-Broido,
1956
Don't do that when you are dead like this, I said,
Arguably still squabbling about the word inarguably.
I haunt Versailles, poring through the markets of the medieval.
Mostly meat to be sold there; mutton hangs
Like laundry pinkened on its line.
And gold!—a chalice with a cure for living in it.
We step over the skirt of an Elizabeth.
Red grapes, a delicacy, each peeled for us—
The vestments of a miniature priest, disrobed.
A sister is an old world sparrow placed in a satin shoe.
The weakling's saddle is worn down from just too much sad attitude.
No one wants to face the "opaque reality" of herself.
For the life of me.
I was made American. You must consider this.
Whatever suffering is insufferable is punishable by perishable.
In Vienne, the rabbit Maurice is at home in the family cage.
I ache for him, his boredom and his solitude.
On suffering and animals, inarguably, they do.
I miss your heart, my heart.
Heavy Summer Rain – Jane Kenyon, 1947 – 1995
The grasses in the field have toppled,
and in places it seems that a large, now
absent, animal must have passed the night.
The hay will right itself if the day
turns dry. I miss you steadily, painfully.
None of your blustering entrances
or exits, doors swinging wildly
on their hinges, or your huge unconscious
sighs when you read something sad,
like Henry Adams's letters from Japan,
where he traveled after Clover died.
Everything blooming bows down in the rain:
white irises, red peonies; and the poppies
with their black and secret centers
lie shattered on the lawn.