Often, poems and inspirational sayings can help lift spirits and focus on the important things in life. When you are battling a drug addiction, poems can help keep you focused and on track with recovery. It can motivate you toward action and get help for your addiction. Poetry can contain a message of hope and
If you're struggling to overcome an addiction, no one needs to tell you it's tough – you're living it. Sometimes you could use a few encouraging words to remind you that you're not in this alone and that, yes, change really is possible. With that in mind, here are some words for those in recovery, each designed to shine a little light when things look dark.
But before, I want to share an awesome talk about addiction named "Everything you think you know about addiction is wrong" by Johann Hari.
[ted id=2299]
Tweet these quotes to spread hope:
"One small crack does not mean that you are broken, it means that you were put to the test and you didn't fall apart." – Linda Poindexter
The more you engage in any type of emotion or behavior, the greater your desire for it will become.
You don't have to be ready to recover, you need only to be willing.
Once the enabling stops, the recovery is given the opportunity to start.
Don't forget to share these image on Facebook and Pinterest: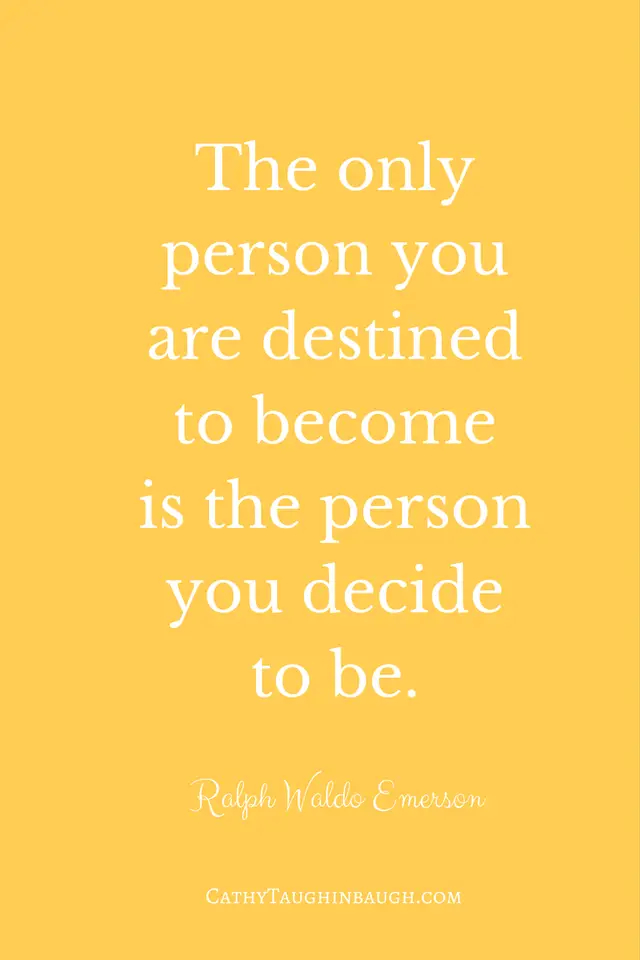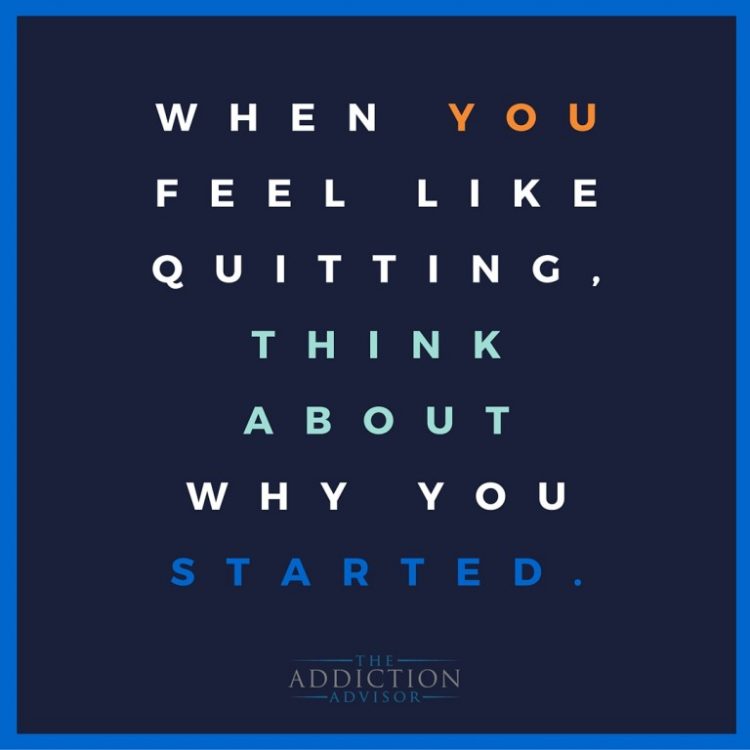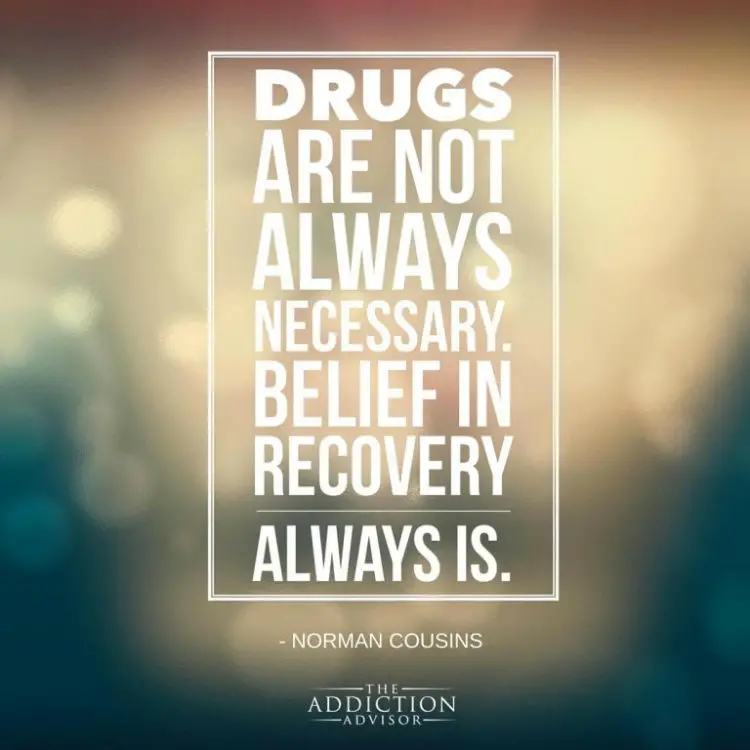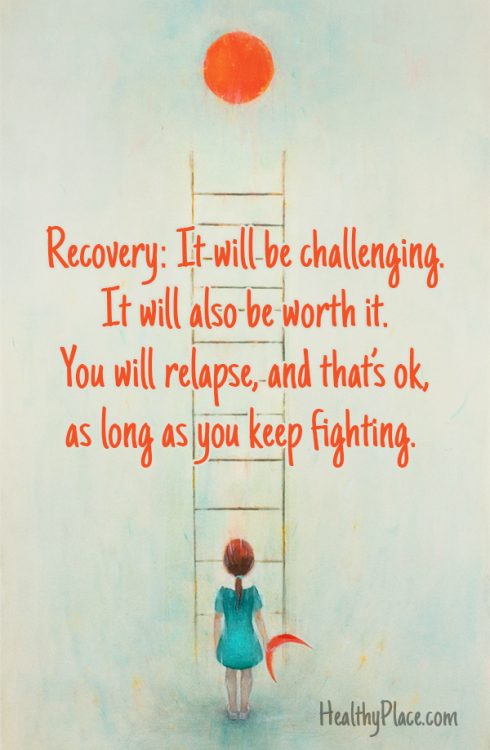 Recovery Poems From Famous Poets
These are examples of famous Recovery poems written by famous poets.
Promise Yourself by Christian D. Larson
To be so strong that nothing can disturb your peace of mind.
To talk health, happiness, and prosperity to every person you meet.
To make all your friends feel that there is something worthwhile in them.
To look at the sunny side of everything and make your optimism come true.
To think only of the best, to work only for the best and to expect only the best.
To be just as enthusiastic about the success of others as you are about your own.
To forget the mistakes of the past and press on to the greater achievements of the future.
To wear a cheerful expression at all times and give a smile to every living creature you meet.
To give so much time to improving yourself that you have no time to criticize others.
To be too large for worry, too noble for anger, too strong for fear, and too happy to permit the presence of trouble.
To think well of yourself and to proclaim this fact to the world, not in loud word, but in great deeds.
To live in the faith that the whole world is on your side, so long as you are true to the best that is in you.
Begin Again
One of the best things we can do in our lives is
Begin again
Begin to see yourself as you were when you were the happiest
Begin to remember what worked for you and what worked against you
Begin to try and re-capture the magic that is life
Begin to live a lifetime each day as you did when you were a child
Begin to forget your baggage, the problems that don't matter anymore, the tears that cried themselves away, and the worries that are going to wash away on the shore of tomorrow's new beginning
Tomorrow tells us it will be here every new day of our lives
If we are wise, we will turn away from the problems of the past
And give the future and ourselves a chance to become the best of friends
Sometimes all it takes is a wish in the heart to let yourself
Begin again
Here are 22 Famous Short Poems About Life, Love and Friendship.
Two Days
There are two days in every week
About which we should not worry
Two days
That should be kept free from fear and apprehension
One is yesterday with all its mistakes and cares
Is faults and blunders, its aches and pains
Yesterday has passed forever beyond our control
We cannot undo a single act we performed or erase a single word we said
Yesterday is gone forever
Then there is tomorrow
With all its possibilities, it's adversities, its burdens, its rewards
Tomorrow's sun will rise
Either in splendor or behind a mask of clouds
But it will rise
Until it does, we have no stake in tomorrow
For it has yet to be born
That leaves today
Anyone can fight the battle of just one day
It's when you add the burdens of yesterday and tomorrow
That you break down
It's not the experience of today that drives a person mad
It's the remorse or bitterness of something that happened yesterday
And the dread of what tomorrow might bring
Therefore, it only makes sense
For peace of mind and hope
Live simply one day at a time
Live today!
A Song to David BY CHRISTOPHER SMART
(excerpt)
Sweet is the dew that falls betimes,
And drops upon the leafy limes;
Sweet Hermon's fragrant air:
Sweet is the lily's silver bell,
And sweet the wakeful tapers smell
That watch for early pray'r.
Sweet the young nurse with love intense,
Which smiles o'er sleeping innocence;
Sweet when the lost arrive:
Sweet the musician's ardour beats,
While his vague mind's in quest of sweets,
The choicest flow'rs to hive.
Sweeter in all the strains of love,
The language of thy turtle dove,
Pair'd to thy swelling chord;
Sweeter with ev'ry grace endu'd,
The glory of thy gratitude,
Respir'd unto the Lord.
Strong is the horse upon his speed;
Strong in pursuit the rapid glede,
Which makes at once his game:
Strong the tall ostrich on the ground;
Strong thro' the turbulent profound
Shoots xiphias to his aim.
Strong is the lion—like a coal
His eye-ball—like a bastion's mole
His chest against the foes:
Strong, the gier-eagle on his sail,
Strong against tide, th' enormous whale
Emerges as he goes.
But stronger still, in earth and air,
And in the sea, the man of pray'r;
And far beneath the tide;
And in the seat to faith assign'd,
Where ask is have, where seek is find,
Where knock is open wide.
Beauteous the fleet before the gale;
Beauteous the multitudes in mail,
Rank'd arms and crested heads:
Beauteous the garden's umbrage mild,
Walk, water, meditated wild,
And all the bloomy beds.
Beauteous the moon full on the lawn;
And beauteous, when the veil's withdrawn,
The virgin to her spouse:
Beauteous the temple deck'd and fill'd,
When to the heav'n of heav'ns they build
Their heart-directed vows.
Beauteous, yea beauteous more than these,
The shepherd king upon his knees,
For his momentous trust;
With wish of infinite conceit,
For man, beast, mute, the small and great,
And prostrate dust to dust.
Precious the bounteous widow's mite;
And precious, for extreme delight,
The largess from the churl:
Precious the ruby's blushing blaze,
And alba's blest imperial rays,
And pure cerulean pearl.
Precious the penitential tear;
And precious is the sigh sincere,
Acceptable to God:
And precious are the winning flow'rs,
In gladsome Israel's feast of bow'rs,
Bound on the hallow'd sod.
More precious that diviner part
Of David, ev'n the Lord's own heart,
Great, beautiful, and new:
In all things where it was intent,
In all extremes, in each event,
Proof—answ'ring true to true.
Glorious the sun in mid career;
Glorious th' assembled fires appear;
Glorious the comet's train:
Glorious the trumpet and alarm;
Glorious th' almighty stretch'd-out arm;
Glorious th' enraptur'd main:
Glorious the northern lights a-stream;
Glorious the song, when God's the theme;
Glorious the thunder's roar:
Glorious hosanna from the den;
Glorious the catholic amen;
Glorious the martyr's gore:
Glorious—more glorious is the crown
Of Him that brought salvation down
By meekness, call'd thy Son;
Thou that stupendous truth believ'd,
And now the matchless deed's achiev'd,
Determin'd, dar'd, and done.
5 Cute Love Poems For Her to Make Girlfriend Incredibly Happy!
Recovery by Ammons, A R
All afternoon
the tree shadows, accelerating,
lengthened
till
sunset
shot them black into infinity:
next morning
darkness
returned from the other
infinity and the
shadows caught ground
and through the morning, slowing,
hardened into noon.
If you are struggling with a drug addiction, try writing your own poem. Look inside your heart, see what the addiction is doing to you and express your feelings in a poem. You may just find that you can inspire yourself!
National Addiction Hotline: 866-301-0367
National Alcoholism and Substance Abuse Information Center: 800-784-6776
National Drug Information Treatment and Referral Hotline: 800-662-HELP (4357)
National Alliance on Mental Illness: 800-950-NAMI (6264)
National Cocaine Hotline: 800-COCAINE (262-2463)
National Suicide Prevention Lifeline: 800-273-TALK (8255)