Music artists not just give us great songs and so many benefits of music that we can enjoy. They also provide some very wise, profound and inspirational quotes we need to live better life.
If you're searching for top life quotes and sayings that perfectly capture what you'd like to say or just want to feel inspired yourself, browse through an amazing collection of inspirational poetry quotes, powerful quotes from actors/actresses, and profound art quotes.
The following musician quotes are about life, love, success, music and more.
Best Musicians Quotes
Lose your dreams and you might lose your mind. – Mick Jagger
The beautiful thing about learning is that nobody can take it away from you. – BB King
One good thing about music, when it hits you, you feel no pain. – Bob Marley
Music is the divine way to tell beautiful, poetic things to the heart. – Pablo Casals
Life is what happens when you're making other plans. – John Lennon
If everything was perfect, you would never learn and you would never grow. – Beyoncé
I believe musicians have a duty, a responsibility to reach out, to share your love or pain with others. – James Taylor
The true beauty of music is that it connects people. It carries a message, and we, the musicians, are the messengers. – Roy Ayers
I put a lot of pressure on myself. I think something's not good enough, and I won't stop until I feel like I've made it. I'm never satisfied. – J. Cole
I feel like whatever is meant is meant. I feel like this is already written. – Lil Baby
If I'm gonna tell a real story, I'm gonna start with my name. – Kendrick Lamar
Life is one grand, sweet song so start the music. – Ronald Reagan
Music is enough for a lifetime, but a lifetime is not enough for music. – Sergei Rachmaninoff
People haven't always been there for me, but music always has. – Taylor Swift
Where words fail, music speaks. – Hans Christian Andersen
There are two golden rules for an orchestra: start together and finish together. The public doesn't give a damn what goes on in between. – Thomas Beecham
Take care of all your memories. For you cannot relive them. – Bob Marley
Music is your own experience, your thoughts, your wisdom. If you don't live it, it won't come out of your horn. – Charlie Parker
Do it again on the next verse and people think you meant it. – Chet Atkins
Where's your will to be weird? – Jim Morrison
Works of art make rules; rules do not make works of art. – Claude Debussy
Please, no matter how we advance technologically, please don't abandon the book. There is nothing in our material world more beautiful than the book. – Patti Smith
When I'm dead, I want to be remembered as a musician of some worth and substance. – Freddie Mercury
Music is the language of the spirit. It opens the secret of life bringing peace, abolishing strife. – Kahlil Gibran
Music can change the world. – Ludwig van Beethoven
Music is a high revelation than all wisdom and philosophy. – Ludwig van Beethoven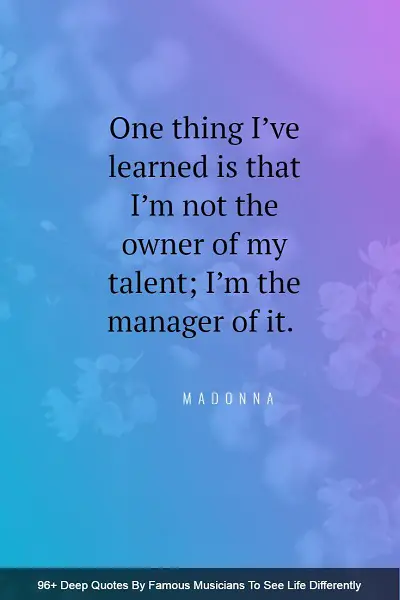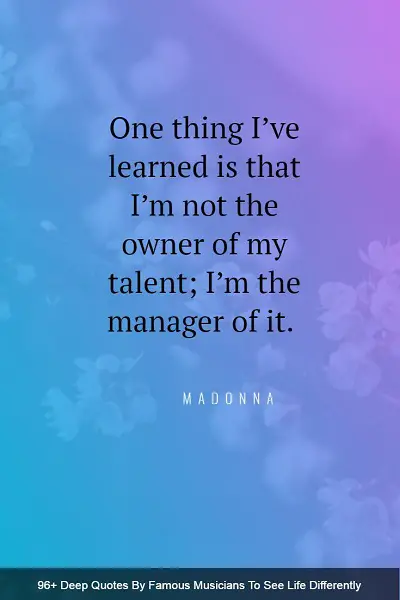 If everything was perfect, you would never learn, and you would never grow. – Beyoncé
Mournful and yet grand is the destiny of the artist. – Franz Liszt
I stay true to myself and my style, and I am always pushing myself to be aware of that and be original. – Aaliyah
I'm a mirror. If you're cool with me, I'm cool with you, and the exchange starts. What you see is what you reflect. If you don't like what you see, then you've done something. If I'm standoffish, that's because you are. – Jay-Z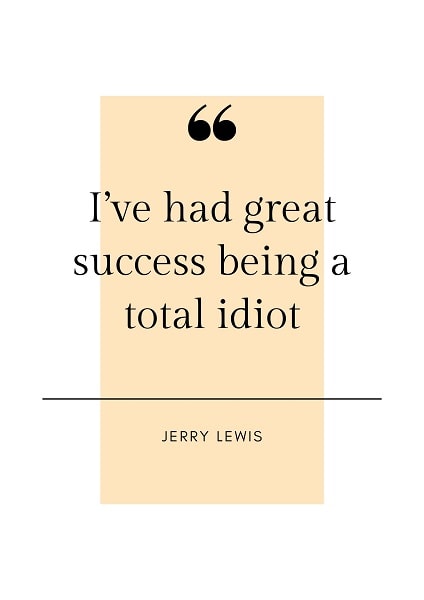 There's a lot of us out here that are birds, man. We all need to just fly. – Travis Scott
No matter what happens in life, be good to people. Being good to people is a wonderful legacy to leave behind. – Taylor Swift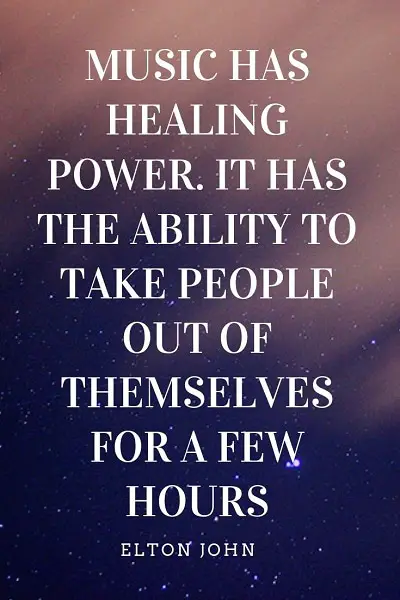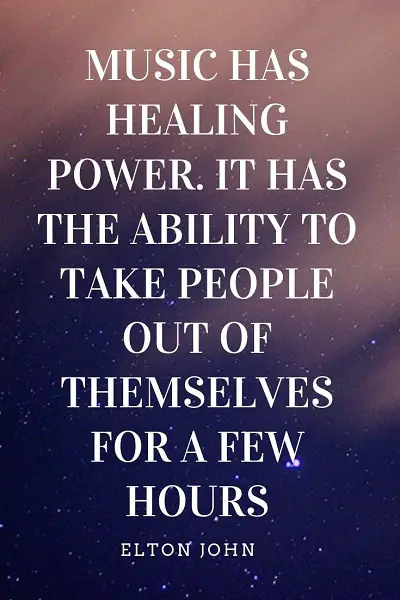 There was no one near to confuse me, so I was forced to become original. – Franz Joseph Haydn
Life is one big road with lots of signs. So, when you riding through the ruts, don't complicate your mind. Flee from hate, mischief and jealousy. Don't bury your thoughts, put your vision to reality. Wake Up and Live! – Bob Marley
Famous Musicians Quotes
You see, we are here, as far as I can tell, to help each other; our brothers, our sisters, our friends, our enemies. That is to help each other and not hurt each other. – Stevie Ray Vaughan
I thank God for my failures. Maybe not at the time but after some reflection. I never feel like a failure just because something I tried has failed. – Dolly Parton
Without deviation from the norm, progress is not possible. – Frank Zappa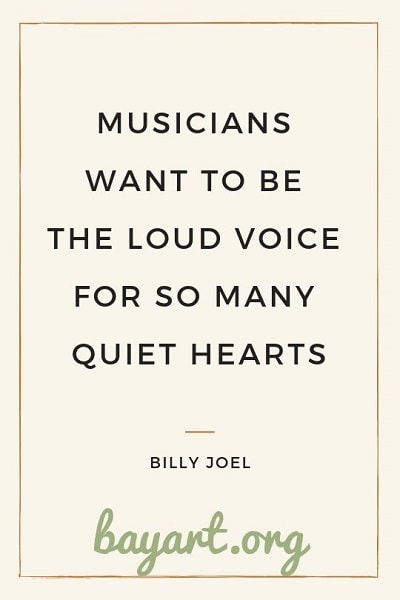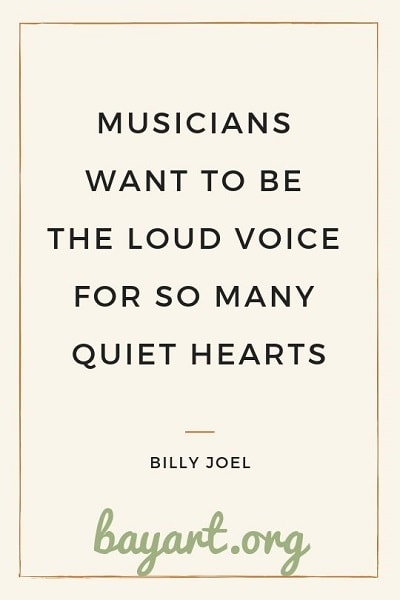 A creative artist works on his next composition because he was not satisfied with his previous one. – Dmitri Shostakovich
Find someone who has a life that you want and figure out how they got it. Read books, pick your role models wisely. Find out what they did and do it. – Lana del Rey
I can't understand why people are frightened of new ideas. I'm frightened of the old ones. – John Cage
Music has healing power. It has the ability to take people out of themselves for a few hours. – Elton John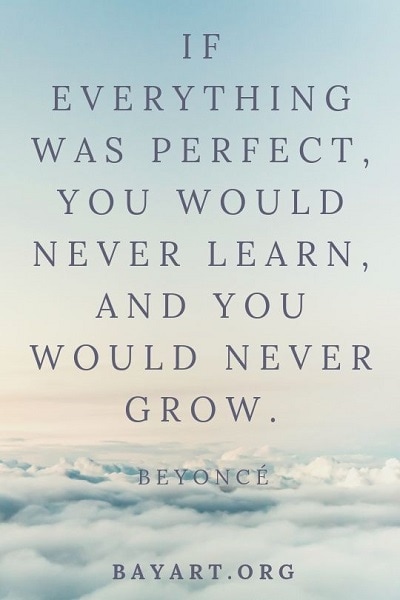 I've had great success being a total idiot. – Jerry Lewis
I didn't think it was special to be able to sing. – Amy Winehouse
I would rather write 10,000 notes than a single letter of the alphabet. – Ludwig van Beethoven
I've had my heart broken in a lot of different ways a lot of different times by different people – whether it be a family member, a girlfriend, a friend, just all types of relying on people, making yourself vulnerable to people. – Lil Peep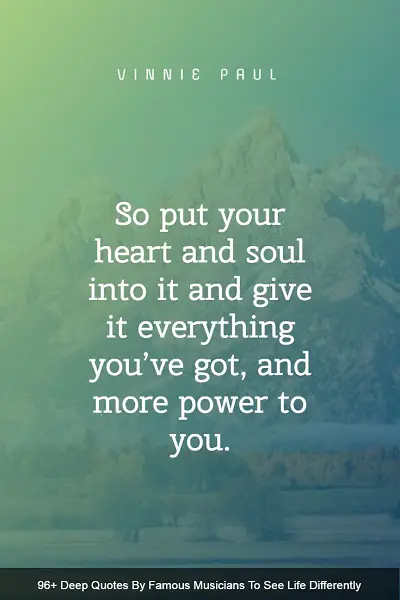 Be happy with being you. Love your flaws. Own your quirks. And know that you are just as perfect as anyone else, exactly as you are. – Ariana Grande
Do the things you believe in, in the name of love. And know that, you aren't alone. We all have doubts and fear. – Carole King
The music is not in the notes, but in the silence between. – Wolfgang Amadeus Mozart
Imagination creates reality. – Richard Wagner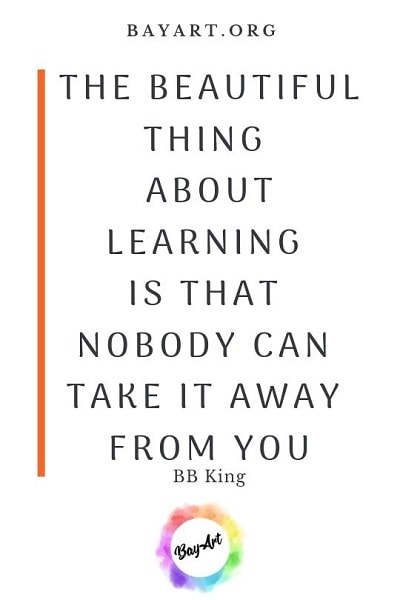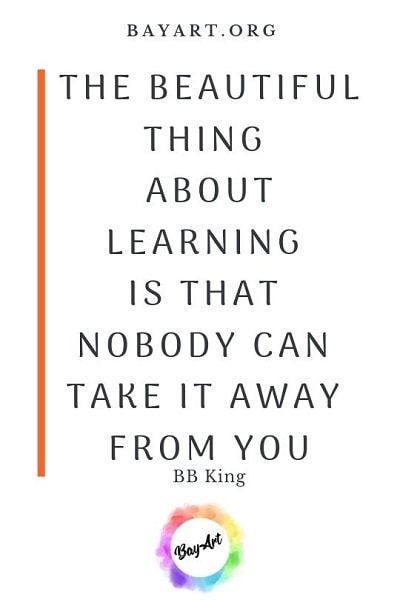 I think of a hero as someone who understands the degree of responsibility that comes with his freedom. – Bob Dylan
Never stop fighting no matter what anyone says. If it's in your gut, your soul, there's nothing, no worldly possession that should come between you and your expression. – Kanye West
Musicians want to be the loud voice for so many quiet hearts. – Billy Joel
I like to be quiet and play guitar and just chill. – Post Malone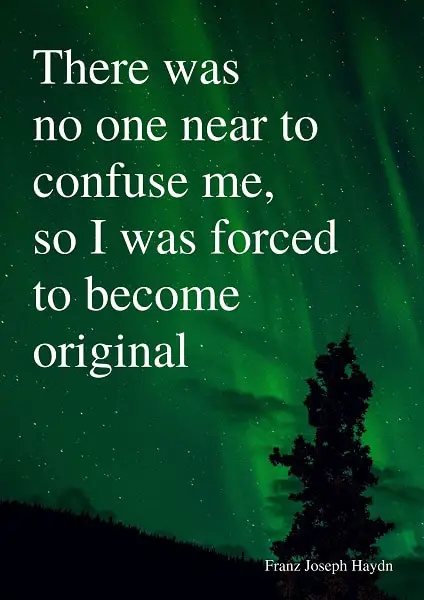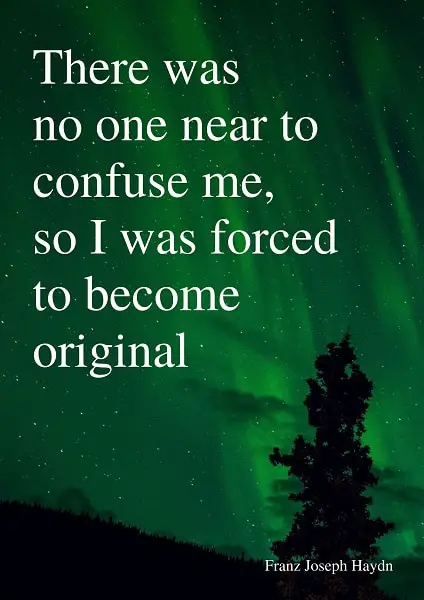 Dare to wear the foolish clown face. – Frank Sinatra
The wise musicians are those who play what they can master. – Duke Ellington
If you die, you're completely happy and your soul somewhere lives on. I'm not afraid of dying. Total peace after death, becoming someone else is the best hope I've got. – Kurt Cobain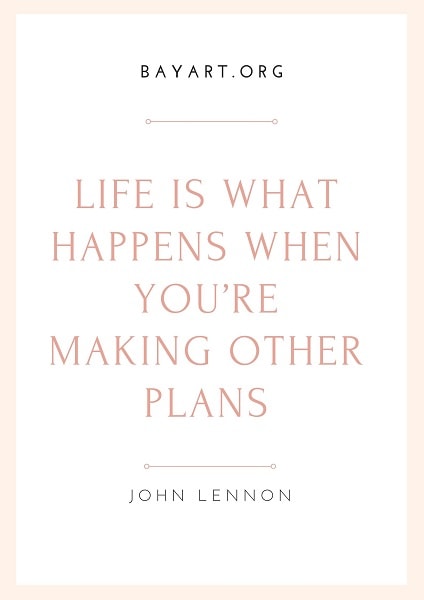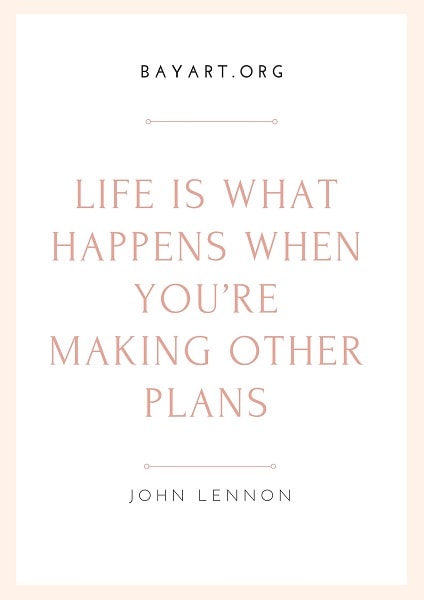 The minute you learn to love yourself, you would not want to be anybody else. – Rihanna
Music doesn't lie. If there is something to be changed in this world, then it can only happen through music. – Jimi Hendrix
Be your own artist, and always be confident in what you're doing. If you're not going to be confident, you might as well not be doing it. – Aretha Franklin
We know that in September, we will wander through the warm winds of summer's wreckage. We will welcome summer's ghost. – Henry Rollins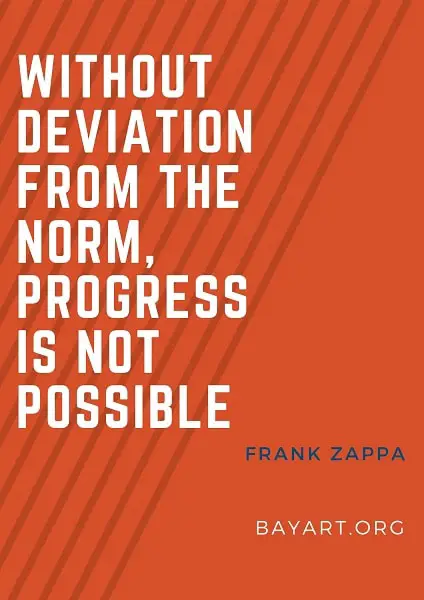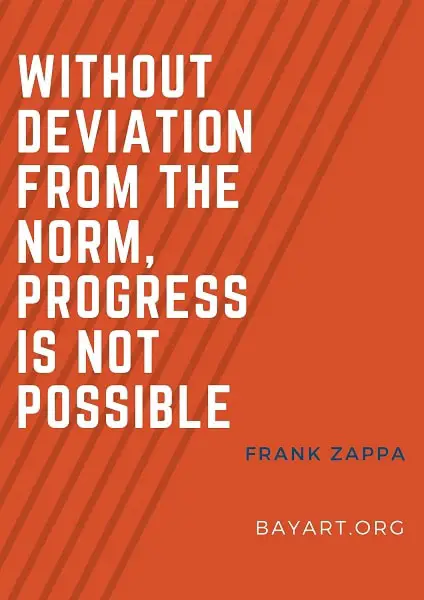 Everything is scary if you look at it. So, you just got to live it. – Mary J. Blige
A musician should only sound like what they do, and no two musicians sound the same. It's an individual-feel thing, you know? – Dave Grohl
I'm just doing me, and to me, that's what got me this far. – Lil Uzi Vert
Every day I feel is a blessing from God. And I consider it a new beginning. Yeah, everything is beautiful. – Prince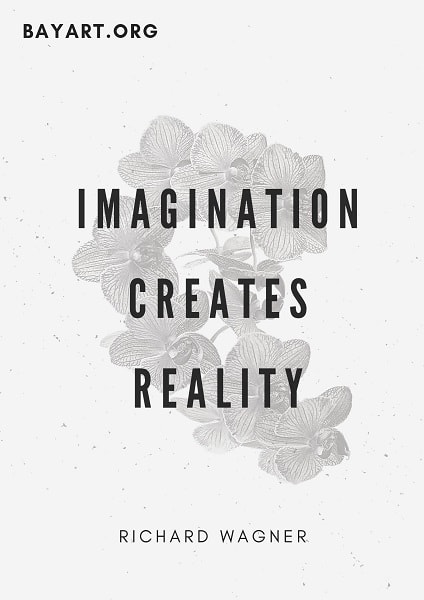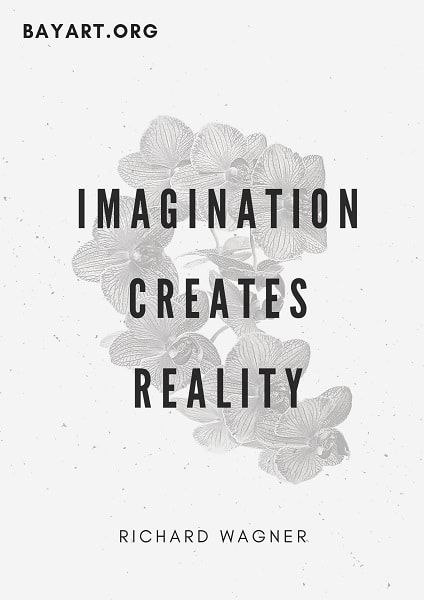 Some people come into our lives, leave footprints on our hearts, and we are never the same. – Schubert
Musicians don't retire; they stop when there's no more music in them. – Louis Armstrong
To succeed in life, you need three things: a wishbone, a backbone and a funny bone. – Reba McEntire
Love is like nothing else on this earth, but only when it is shared with someone wonderful like you. – Mandy Moore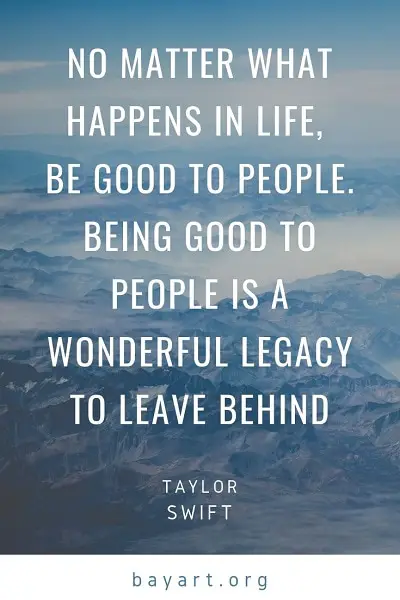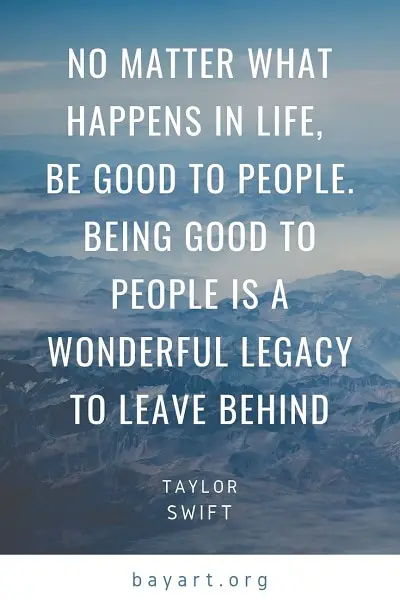 One of the most frustrating parts about songwriting for me is production, but it makes me want to get better at it and ends up being one of the most rewarding parts of it. – Brendon Urie
I can live only wholly with you or not at all. – Beethoven
Despite everything, no one can dictate who you are to other people. – Prince
When I was a boy, I always saw myself as a hero in comic books and in movies. I grew up believing this dream. – Elvis Presley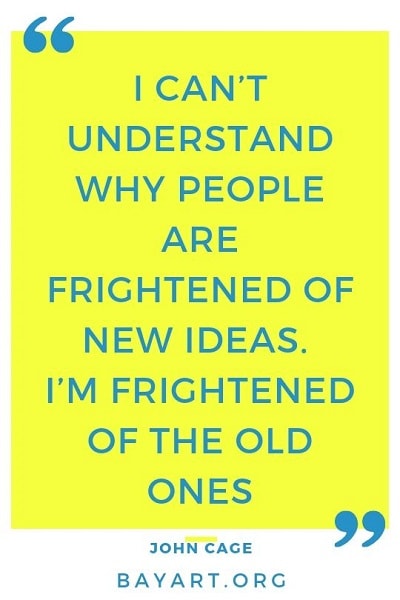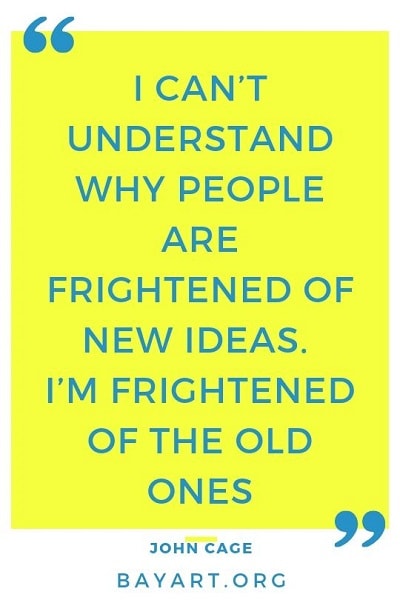 Love, love, love, that is the soul of genius. – Mozart
Never doubt yourself. Never change who you are. Don't care what people think and just go for it. – Britney Spears
If you wanna make the world a better place, take a look at yourself, then make that change. – Michael Jackson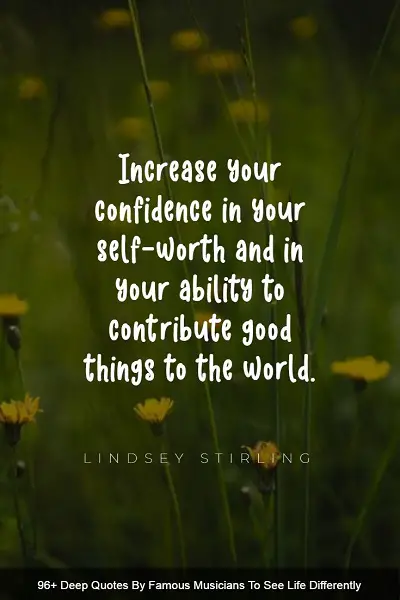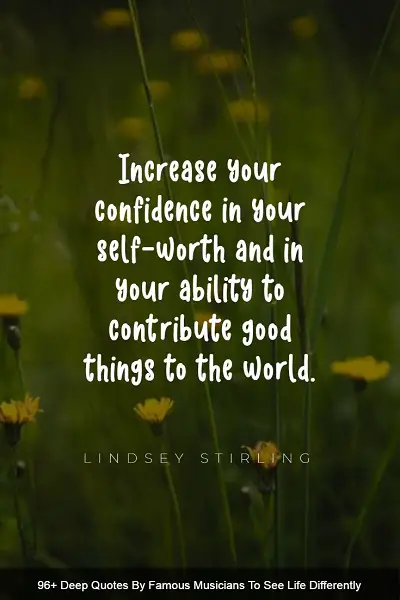 What force is more potent than love? – Igor Stravinsky
Powerful Quotes by Famous Musicians
Red is such an interesting color to correlate with emotion, because it's on both ends of the spectrum. On one end you have happiness, falling in love, infatuation with someone, passion, all that. On the other end, you've got obsession, jealousy, danger, fear, anger and frustration. – Taylor Swift
We should always be aspiring to know more, and to better ourselves, and to improve ourselves. To improve ourselves, because that's how we improve the world around us, by working within us. – Lauryn Hill
We've got this gift of love, but love is like a precious plant. You can't just accept it and leave it in the cupboard or just think it's going to get on by itself. You've got to keep watering it. You've got to really look after it and nurture it. – John Lennon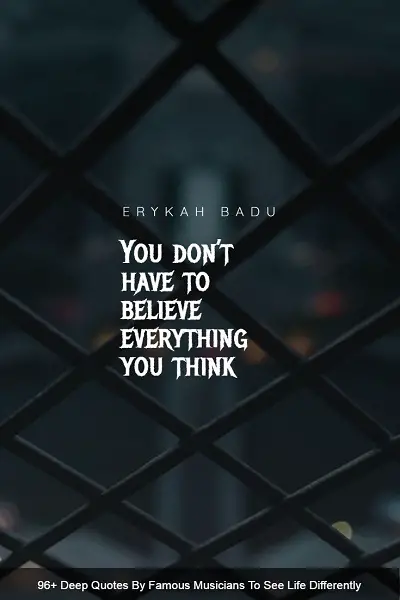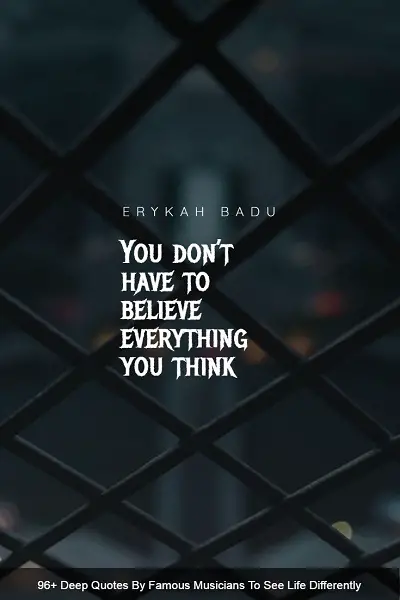 Success is nice, but it shouldn't be the only reason why you're a musician. – Chester Bennington
There is a saying, 'Eyes are the windows to the soul.' It means, mostly, people can see through someone else by eye contact in seven seconds. I have a habit that if I meet someone I don't know, I'd like to look at her or his eyes on purpose. When my eyes lay on them, I can immediately see their true color. – Peng Liyuan
And, in the end the love you take is equal to the love you make. – Paul McCartney
We're musicians. We make music for a living. It's that simple. Nothing else matters. – Eddie Van Halen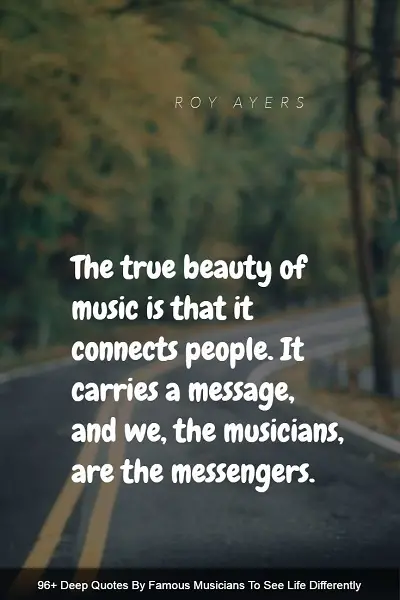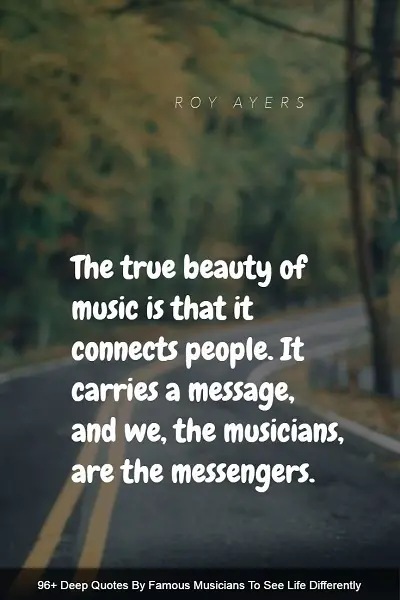 I'm what I am and I'm what I'm not. And I'm sure happy with what I've got. I live to love and laugh a lot. And that's all I need. – Kenny Chesney
'Love' is supreme and unconditional; 'like' is nice but limited. – Duke Ellington
Follow your dreams. Just make sure to have fun too. – Chris Brown
The goal is to try and make the perfect song. Which of course will never happen. – Chris Martin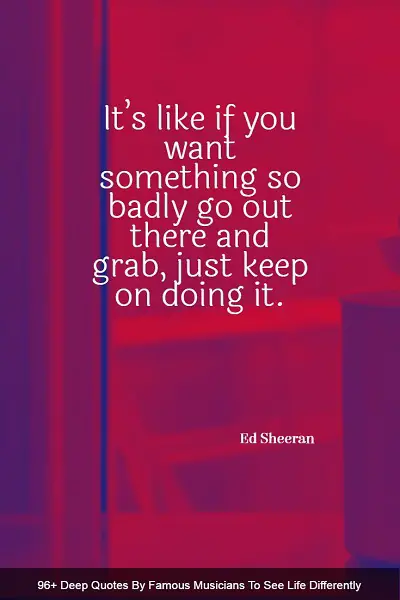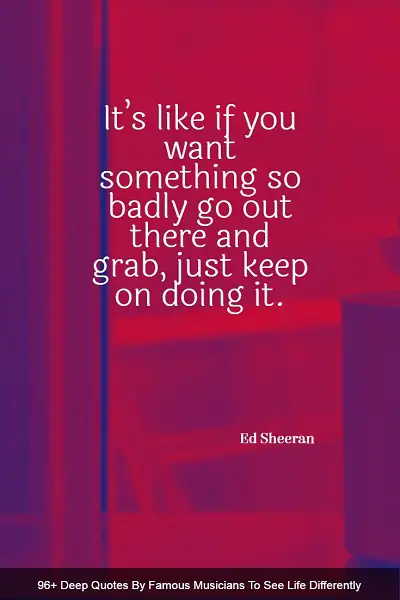 Someday, everything will make perfect sense. So for now, laugh at the confusion, smile through the tears, be strong and keep reminding yourself that everything happens for a reason. – John Mayer
Love is a special word, and I use it only when I mean it. You say the word too much and it becomes cheap. – Ray Charles
An acoustic show is all about you, and any little nuance or mistake is amplified. – Chris Cornell
You need music, I don't know why. It's probably one of those Joe Campbell questions, why we need ritual. We need magic, and bliss, and power, myth, and celebration and religion in our lives, and music is a good way to encapsulate a lot of it. – Jerry Garcia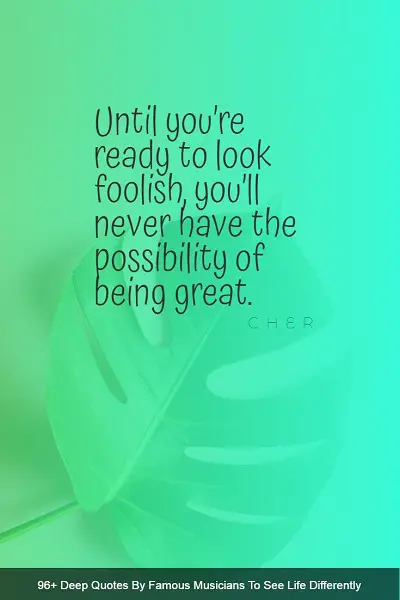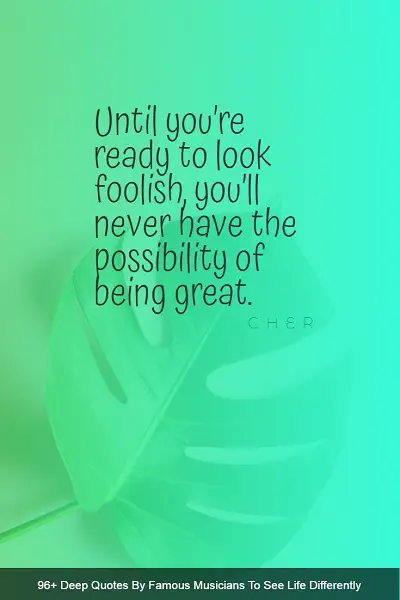 You can't knock on opportunity's door and not be ready. – Bruno Mars
There's always haters, no matter what you're doing whether they're complaining that everything you do sounds the same, or it's too different. – Avicii
I can do nothing but think of you…what have you done to me? Can't you remove the spell you have cast over me? – Johannes Brahms
You have gotta lose your mind. Just to find your peace of mind.–Jhene Aiko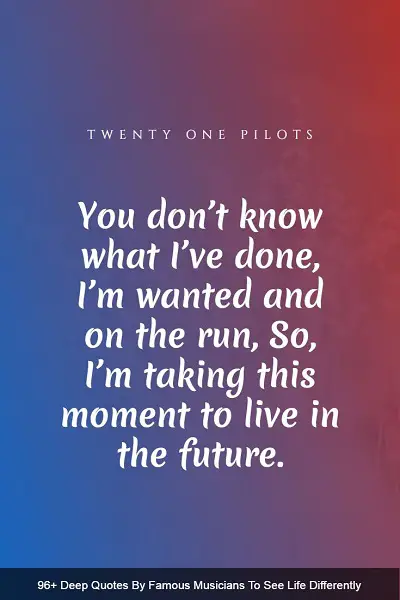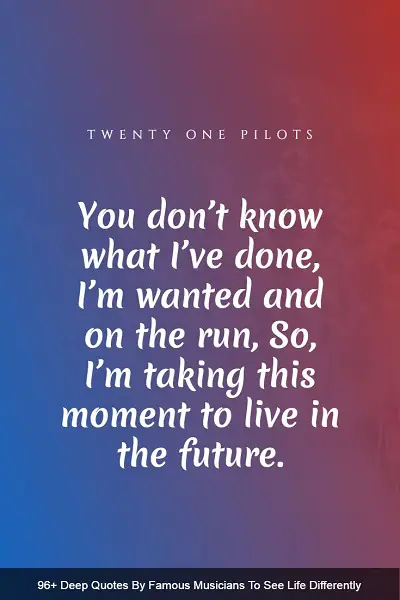 I'm trying to keep a level head. You have to be careful out in the world. It's so easy to get turned. – Elvis Presley
You have to get to the next level, or you're gonna get stuck where you are for the rest of your life. – Corey Taylor
I know of no better definition of love than the one given by Proust – Love is space and time measured by the heart. – Gian Carlo Menotti
Strangely, some songs you really don't want to write. – David Bowie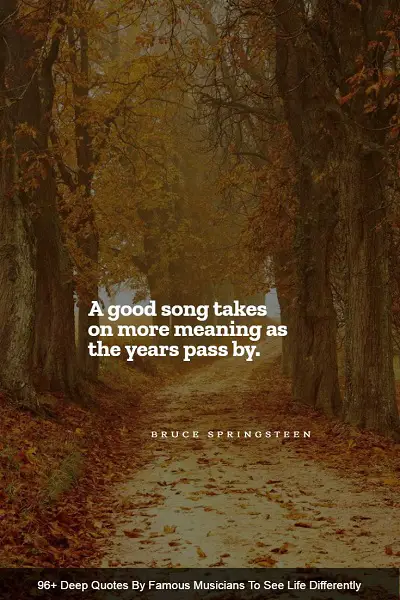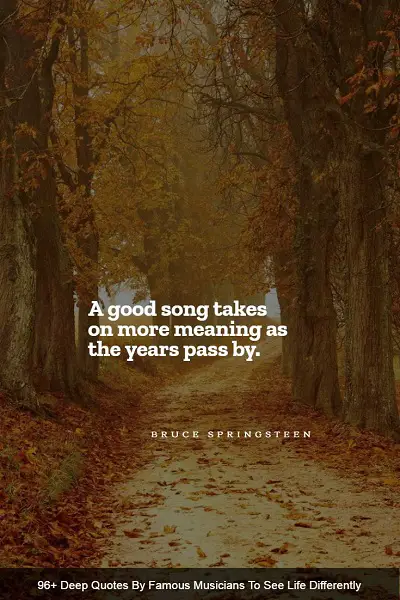 Love is like a faucet; it turns off and on. – Billie Holiday
I decided long ago never to walk in anyone's shadow; if I fail, or if I succeed at least I did as I believe. – Whitney Houston
One thing I've learned is that I'm not the owner of my talent; I'm the manager of it. – Madonna
No matter what you're going through, there's a light at the end of the tunnel and it may seem hard to get to it but you can do it and just keep working towards it and you'll find the positive side of things. – Demi Lovato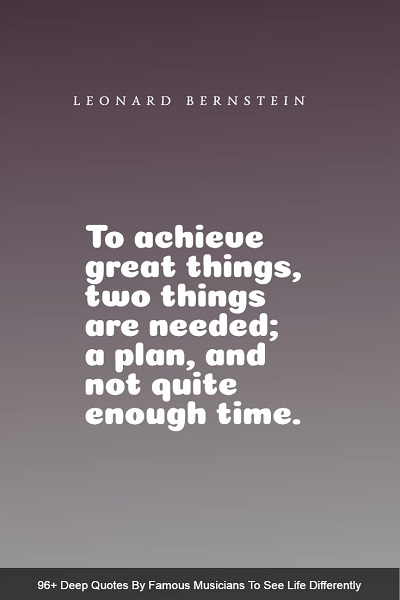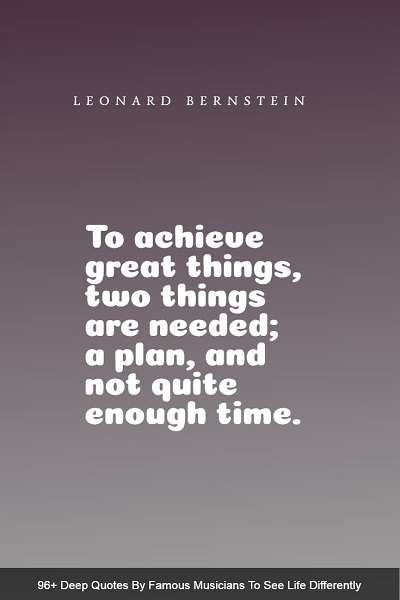 Just don't give up trying to do what you really want to do. Where there is love and inspiration, I don't think you can go wrong. – Ella Fitzgerald
You don't know what I've done, I'm wanted and on the run, So, I'm taking this moment to live in the future. – Twenty One Pilots
What's money? A man is a success if he gets up in the morning and goes to bed at night and in between does what he wants to do. – Bob Dylan
It's not always easy to be transparent about your emotions and sometimes the music can get heavy. – Frank Ocean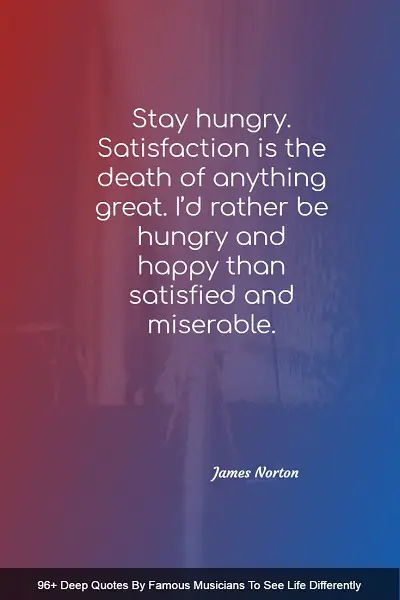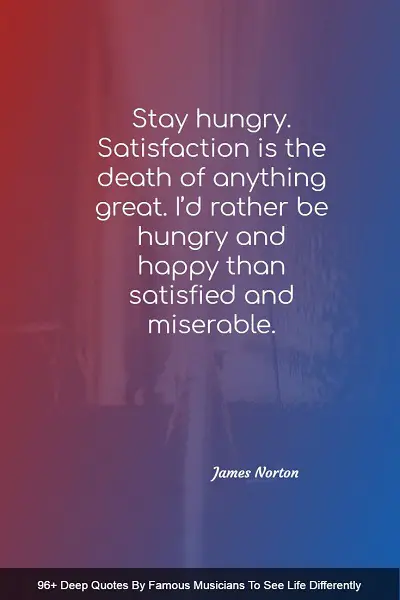 Time you enjoy wasting, was not wasted. – John Lennon
You build on failure. Use it as a stepping stone and close the door on the past. Don't try to forget the mistakes, but don't dwell on it. – Johnny Cash
The roughest roads often lead to the top. – Christina Aguilera
The Past is gone, and the future might not even be, the only thing we ever experience is the now, I try to enjoy the minute. – George Harrison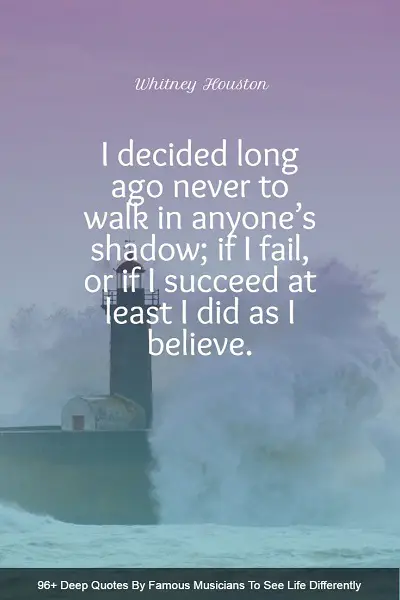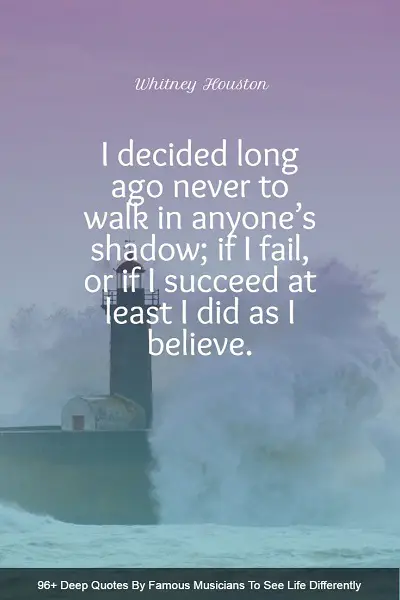 You can't give up something you really believe in for financial reasons. – Robert Plant
To some extent I happily don't know what I'm doing. I feel that it's an artist's responsibility to trust that. – David Byrne
Being happy doesn't mean that everything is perfect. It means that you've decided to look beyond the imperfections. – Gerard Way
I was obliged to be industrious. Whoever is equally industrious will succeed equally well. – J. S. Bach
Inspirational Quotes From Musicians
To achieve great things, two things are needed; a plan, and not quite enough time. – Leonard Bernstein
Stay hungry. Satisfaction is the death of anything great. I'd rather be hungry and happy than satisfied and miserable. – James Norton
I have always looked at life as a voyage, mostly wonderful, sometimes frightening. In my family and friends, I have discovered treasure more valuable than gold. – Jimmy Buffett
So put your heart and soul into it and give it everything you've got, and more power to you. – Vinnie Paul
I've been imitated so well I've heard people copy my mistakes. – Jimi Hendrix
The thing to judge in any jazz artist is, does the man project and does he have ideas. – Miles Davis
If you do something you hate and have success, you'll still hate it, if you do something you hate and fail, all the worse, if you do something you love and fail, at least you did something you loved, if you do something you love and succeed, double win. – Moby
I'm a country singer. I love all kinds of music, but country is where my loyalty lies. That's just me and what I do, and I'm not going to change it. – George Strait
Make mistakes, make mistakes, make mistakes. Just make sure they're your mistakes. – Fiona Apple
Growing around great musicians, you just can't help it. I identified with it immediately. It was something that was so natural to me that when I started singing, it was almost like speaking. – Whitney Houston
I'm sick to death of people saying we've made 11 albums that sound exactly the same. In fact, we've made 12 albums that sound exactly the same. – Angus Young
Aging has a wonderful beauty and we should have respect for that. – Eartha Kitt
Music is the universal language of mankind. – Henry Wadsworth Longfellow
It's like if you want something so badly go out there and grab, just keep on doing it. – Ed Sheeran
Need some words of encouragement? These inspirational quotes will help you shine just the way you are and discover what makes you truly unique!
Singers aren't supposed to have dairy before a show, but we all know I'm a rule breaker – Justin Bieber
I had a boyfriend who told me I'd never succeed, never be nominated for a Grammy, never have a hit song, and that he hoped I'd fail. I said to him, 'Someday, when we're not together, you won't be able to order a cup of coffee at the deli without hearing or seeing me.' – Lady Gaga
Increase your confidence in your self-worth and in your ability to contribute good things to the world. – Lindsey Stirling
Once you've changed who you are or who you've portrayed in your music, the fans, they'll catch it… Once I feel like the world knows me for anything else but my music, then I feel like I failed. – The Weeknd
Music is probably the only real magic I have encountered in my life. There's not some trick involved with it. It's pure and it's real. It moves, it heals, it communicates and does all these incredible things. – Tom Petty
There's no huge, deep message in any of the songs. We recorded a few months of being human. – Layne Staley
I meditate and pray before going onstage – it helps me focus. – Harry Styles
Wanting to be someone else is a waste of the person you are. – Kurt Cobain
I made a conscious decision that I was not going to have children. I didn't want others raising them, and looking after them myself would get in the way of being a musician and writer. – Stevie Nicks
Words are more powerful than some noises. Noises won't last long. Lyrics are so important, and people don't realise that. – Billie Eilish
I work so hard to make that sure I'm successful. If you're positive and really excited and enthusiastic about what you're doing, it's going to happen, and it's going to happen big time. – Shawn Mendes
Embrace what makes you unique, even if it makes others uncomfortable. I didn't have to become perfect because I've learned throughout my journey that perfection is the enemy of greatness. – Janelle Monae
You don't have to believe everything you think. – Erykah Badu
Once you replace negative thoughts with positive ones, you'll start having positive results. – Willie Nelson
I try to let my decisions be guided not by what I think will succeed or fail, but what I'm going to learn from that process. – Lin-Manuel Miranda
A good song takes on more meaning as the years pass by. – Bruce Springsteen
I like life on the road. It's a lot easier than civilian life. You kind of feel like you're in a motorcycle gang. – Leonard Cohen
I'll always have songs with a farm connotation on my albums. It's in the fabric of my music, and I plan to keep it that way. – Luke Bryan
There's always that argument to make – that you're in better company historically if people don't understand what you're doing. – Elliott Smith
I'm human, I'm not perfect. I make mistakes all the time, but I guess my job is to keep those mistakes to myself, which I'm already fine doing and just try to be the best I can be for those kids. – Selena Gomez
When I was studying… there weren't any black concert pianists. My choices were intuitive, and I had the technique to do it. People have heard my music and heard the classic in it, so I have become known as a black classical pianist. – Nina Simone
Trying to please everybody is impossible—if you did that, you'd end up in the middle with nobody liking you. You've just got to make the decision about what you think is your best and do it. – John Lennon
Until you're ready to look foolish, you'll never have the possibility of being great. – Cher
With a positive attitude, you can be anything you want to be. – Selena
Friends can help each other. A true friend is someone who lets you have total freedom to be yourself – and specially to feel. Or, not feel. Whatever you happen to be feeling at the moment is fine with them. That's what real love amounts to – letting a person be what he really is. – Jim Morrison
I made a living out of singing Mexican music. – Jenni Rivera
I'm one of those regular weird people. – Janis Joplin