Gibran Khalil Gibran, usually referred to in English as Kahlil Gibran, was a Lebanese-American writer, poet and visual artist, also considered a philosopher.
If you're searching for famous poems ever that perfectly capture what you'd like to say or just want to feel inspired yourself, browse through an amazing collection of greatest Christina Rossetti poems, most known Anne Sexton poems, and best known Dylan Thomas poems
Famous Khalil Gibran Poems
Song Of Love Xxiv
I am the lover's eyes, and the spirit's
Wine, and the heart's nourishment.
I am a rose. My heart opens at dawn and
The virgin kisses me and places me
Upon her breast.
I am the house of true fortune, and the
Origin of pleasure, and the beginning
Of peace and tranquility. I am the gentle
Smile upon his lips of beauty. When youth
Overtakes me he forgets his toil, and his
Whole life becomes reality of sweet dreams.
I am the poet's elation,
And the artist's revelation,
And the musician's inspiration.
Self-Love: The Journey to Embrace Your Essence, Discover Intrinsic Worth, and Build Authentic Self-Esteem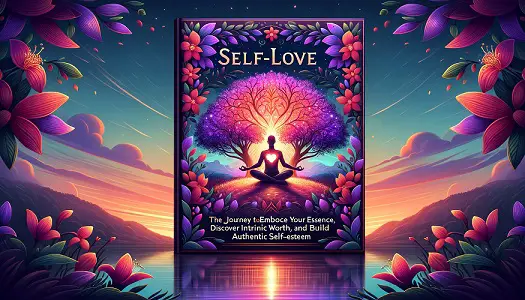 Your journey to self-discovery and enriched relationships starts here. Begin a Life-Changing Journey with this eBook to embrace your true worth and see how it reshapes every aspect of your life, from personal growth to enriching your relationships.
Get Your Copy on Amazon and Start Transforming Today!
I am a sacred shrine in the heart of a
Child, adored by a merciful mother.
I appear to a heart's cry; I shun a demand;
My fullness pursues the heart's desire;
It shuns the empty claim of the voice.
I appeared to Adam through Eve
And exile was his lot;
Yet I revealed myself to Solomon, and
He drew wisdom from my presence.
I smiled at Helena and she destroyed Tarwada;
Yet I crowned Cleopatra and peace dominated
The Valley of the Nile.
I am like the ages — building today
And destroying tomorrow;
I am like a god, who creates and ruins;
I am sweeter than a violet's sigh;
I am more violent than a raging tempest.
Gifts alone do not entice me;
Parting does not discourage me;
Poverty does not chase me;
Jealousy does not prove my awareness;
Madness does not evidence my presence.
Oh seekers, I am Truth, beseeching Truth;
And your Truth in seeking and receiving
And protecting me shall determine my
Behavior.
My Friend
My friend, I am not what I seem. Seeming is but a garment I wear–a
care-woven garment that protects me from thy questionings and thee
from my negligence.
The 'I' in me, my friend, dwells in the house of silence, and
therein it shall remain for ever more, unperceived, unapproachable.
I would not have thee believe in what I say nor trust in what I
do–for my words are naught but thy own thoughts in sound and my
deeds thy own hopes in action.
When thou sayest, 'The wind bloweth eastward,' I say, 'Aye it doth
blow eastward'; for I would not have thee know that my mind doth
not dwell upon the wind but upon the sea.
Thou canst not understand my seafaring thoughts, nor would I have
thee understand. I would be at sea alone.
When it is day with thee, my friend, it is night with me; yet even
then I speak of the noontide that dances upon the hills and of
the purple shadow that steals its way across the valley; for thou
canst not hear the songs of my darkness nor see my wings beating
against the stars–and I fain would not have thee hear or see. I
would be with night alone.
When thou ascendest to thy Heaven I descend to my Hell–even then
thou callest to me across the unbridgeable gulf, 'My companion, my
comrade,' and I call back to thee, 'My comrade, my companion'–for
I would not have thee see my Hell. The flame would burn thy eyesight
and the smoke would crowd thy nostrils. And I love my Hell too
well to have thee visit it. I would be in Hell alone.
Thou lovest Truth and Beauty and Righteousness; and I for thy sake
say it is well and seemly to love these things. But in my heart
I laught at thy love. Yet I would not have thee see my laughter.
I would laugh alone.
My friend, thou art good and cautious and wise; nay, thou art
perfect–and I, too, speak with thee wisely and cautiously. And
yet I am mad. But I mask my madness. I would be mad alone.
My friend, thou art not my friend, but how shall I make thee
understand? My path is not thy path, yet together we walk, hand
in hand.
Self-Love: The Journey to Embrace Your Essence, Discover Intrinsic Worth, and Build Authentic Self-Esteem
Unlock Your Full Potential with Self-Love! Dive into this e-book and learn how to cultivate a deep, nurturing love for yourself that radiates outwards, improving your connections with others and bringing joy and fulfillment to your life.
Find Your Path to Self-Love on Amazon Today!
War
One night a feat was held in the palace, and there came a man and
prostrated himself before the prince, and all the feasters looked
upon him; and they saw that one of his eyes was out and that
the empty socket bled. And the prince inquired of him, 'What has
befallen you?' And the man replied, 'O prince, I am by profession
a thief, and this night, because there was no moon, I went to rob
the money-changer's shop, and as I climbed in through the window
I made a mistake and entered the weaver's shop, and in the dark I
ran into the weaver's loom and my eye was plucked out. And now,
O prince, I ask for justice upon the weaver.'
Then the prince sent for the weaver and he came, and it was decreed
that one of his eyes should be plucked out.
'O prince,' said the weaver, 'the decree is just. It is right that
one of my eyes be taken. And yet, alas! both are necessary to me
in order that I may see the two sides of the cloth that I weave.
But I have a neighbour, a cobbler, who has also two eyes, and in
his trade both eyes are not necessary.'
Then the prince sent for the cobbler. And he came. And they took
out one of the cobbler's two eyes.
And justice was satisfied.
Love Is A Magic Ray
Love is a magic ray
emitted from the burning core
of the soul
and illuminating
the surrounding earth.
It enables us
to perceive life
as a beautiful dream
between one awakening
and another.
Two Wishes Xi
In the silence of the night Death descended from God toward the earth. He hovered above a city and pierced the dwellings with his eyes. He say the spirits floating on wings of dreams, and the people who were surrendered to the Slumber.
When the moon fell below the horizon and the city became black, Death walked silently among the houses — careful to touch nothing — until he reached a palace. He entered through the bolted gates undisturbed, and stood by the rich man's bed; and as Death touched his forehead, the sleeper's eyes opened, showing great fright.
When he saw the specter, he summoned a voice mingled with fear and anger, and said, "God away, oh horrible dream; leave me, you dreadful ghost. Who are you? How did you enter this place? What do you want? Leave this place at once, for I am the lord of the house and will call my slaves and guards, and order them to kill you!"
Then Death spoke, softly but with smoldering thunder, "I am Death. Stand and bow!"
The man responded, "What do you want? What have you come here when I have not yet finished my affairs? What see you from strength such as mine? Go to the weak man, and take him away!
"I loathe the sight of your bloody paws and hollow face, and my eyes take sick at your horrible ribbed winds and cadaverous body."
After a moment of fearful realization he added, "No, No, oh merciful Death! Mind not talk, for even fear reveals what the heart forbids.
"Take a bushelful of my gold, or a handful of my slave's souls, but leave me. I have accounts with Life requiring settling; I have due from people much gold; my ships have not reached the harbor; my demand, but spare my life. Death, I own harems of supernatural beauty; your choice is my gift to you. Give heed, Death — I have but one child, and I love him dearly for he is my only joy in this life. I offer supreme sacrifice — take him, but spare me!"
Death murmured, "You are not rich, but pitifully poor." Then Death took the hand of that earthly slave, removed his reality, and gave to the angels the heavy task of correction.
And Death walked slowly amidst the dwellings of the poor until he reached the most miserable he could find. He entered and approached a bed upon which a youth slept fitfully. Death touched his eyes; the lad sprang up as he saw Death standing by, and, with a voice full of love and hope he said, "Here I am, my beautiful Death. Accept my soul, for you are the hope of my dreams. Be their accomplishment! Embrace me, oh beloved Death! You are merciful; do not leave me. You are God's messenger; deliver me to Him. You are the right hand of Truth and the heart of Kindness; do not neglect me.
Self-Love: The Journey to Embrace Your Essence, Discover Intrinsic Worth, and Build Authentic Self-Esteem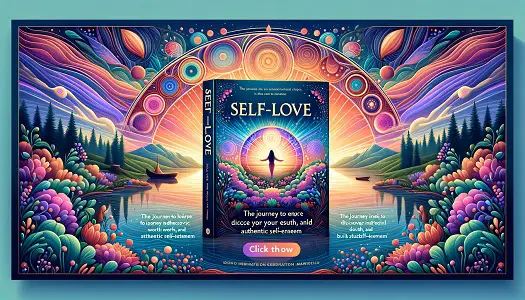 Elevate Your Relationships by Starting Within! Learn how a journey of self-love can lead to more meaningful, authentic connections. This e-book is your guide to developing a compassionate and fulfilling relationship with yourself.
Embark on Your Journey of Self-Love - Available on Amazon Now!
"I have begged for you many times, but you did not come; I have sought you, but you avoided me; I called out to you, but you listened not. You hear me now — embrace my soul, beloved Death!"
Death placed his softened hand upon the trembling lips, removed all reality, and enfolded it beneath his wings for secure conduct. And returning to the sky, Death looked back and whispered his warning:
"Only those return to Eternity
Who on earth seek out Eternity."
Vision X
There in the middle of the field, by the side of a crystalline stream, I saw a bird-cage whose rods and hinges were fashioned by an expert's hands. In one corner lay a dead bird, and in another were two basins — one empty of water and the other of seeds. I stood there reverently, as if the lifeless bird and the murmur of the water were worthy of deep silence and respect — something worth of examination and meditation by the heard and conscience.
As I engrossed myself in view and thought, I found that the poor creature had died of thirst beside a stream of water, and of hunger in the midst of a rich field, cradle of life; like a rich man locked inside his iron safe, perishing from hunger amid heaps of gold.
Before my eyes I saw the cage turned suddenly into a human skeleton, and the dead bird into a man's heart which was bleeding from a deep wound that looked like the lips of a sorrowing woman. A voice came from that wound saying, "I am the human heart, prisoner of substance and victim of earthly laws.
"In God's field of Beauty, at the edge of the stream of life, I was imprisoned in the cage of laws made by man.
"In the center of beautiful Creation I died neglected because I was kept from enjoying the freedom of God's bounty.
"Everything of beauty that awakens my love and desire is a disgrace, according to man's conceptions; everything of goodness that I crave is but naught, according to his judgment.
"I am the lost human heart, imprisoned in the foul dungeon of man's dictates, tied with chains of earthly authority, dead and forgotten by laughing humanity whose tongue is tied and whose eyes are empty of visible tears."
All these words I heard, and I saw them emerging with a stream of ever thinning blood from that wounded heart.
More was said, but my misted eyes and crying should prevented further sight or hearing.
The Widow And Her Son Xxi
Night fell over North Lebanon and snow was covering the villages surrounded by the Kadeesha Valley, giving the fields and prairies the appearance of a great sheet of parchment upon which the furious Nature was recording her many deeds. Men came home from the streets while silence engulfed the night.
In a lone house near those villages lived a woman who sat by her fireside spinning wool, and at her side was her only child, staring now at the fire and then at his mother.
A terrible roar of thunder shook the house and the little boy shook with fright. He threw his arms about his mother, seeking protection from Nature in her affection. She took him to her bosom and kissed him; then she say him on her lap and said, "Do not fear, my son, for Nature is but comparing her great power to man's weakness. There is a Supreme Being beyond the falling snow and the heavy clouds and the blowing wind, and He knows the needs of the earth, for He made it; and He looks upon the weak with merciful eyes.
"Be brave, my boy. Nature smiles in Spring and laughs in Summer and yawns in Autumn, but now she is weeping; and with her tears she waters life, hidden under the earth.
"Sleep, my dear child; your father is viewing us from Eternity. The snow and thunder bring us closer to him at this time.
"Sleep, my beloved, for this white blanket which makes us cold, keeps the seeds warm, and these war-like things will produce beautiful flowers when Nisan comes.
"Thus, my child, man cannot reap love until after sad and revealing separation, and bitter patience, and desperate hardship. Sleep, my little boy; sweet dreams will find your soul who is unafraid of the terrible darkness of night and the biting frost."
The little boy looked upon his mother with sleep-laden eyes and said, "Mother, my eyes are heavy, but I cannot go to bed without saying my prayer."
The woman looked at his angelic face, her vision blurred by misted eyes, and said, "Repeat with me, my boy – 'God, have mercy on the poor and protect them from the winter; warm their thin-clad bodies with Thy merciful hands; look upon the orphans who are sleeping in wretched houses, suffering from hunger and cold. Hear, oh Lord, the call of widows who are helpless and shivering with fear for their young. Open, oh Lord, the hearts of all humans, that they may see the misery of the weak. Have mercy upon the sufferers who knock on doors, and lead the wayfarers into warm places. Watch, oh Lord, over the little birds and protect the trees and fields from the anger of the storm; for Thou art merciful and full of love.'"
As Slumber captured the boy's spirit, his mother placed him in the bed and kissed his eyes with quivering lips. Then she went back and sat by the hearth, spinning the wool to make him raiment.
The Sleep-Walkers
In the town where I was born lived a woman and her daughter, who
walked in their sleep.
One night, while silence enfolded the world, the woman and her
daughter, walking, yet asleep, met in their mist-veiled garden.
And the mother spoke, and she said: 'At last, at last, my enemy!
You by whom my youth was destroyed–who have built up your life
upon the ruins of mine! Would I could kill you!'
And the daughter spoke, and she said: 'O hateful woman, selfish
and old! Who stand between my freer self and me! Who would have
my life an echo of your own faded life! Would you were dead!'
At that moment a cock crew, and both women awoke. The mother said
gently, 'Is that you, darling?' And the daughter answered gently,
'Yes, dear.'
Give Me The Flute
Give me the flute, and sing
immortality lies in a song
and even after we've perished
the flute continues to lament
have you taken refuge in the woods
away from places like me
followed streams on their courses
and climbed up the rocks.
Did you ever bathe in a perfume
and dry yourself with a light
drink the dawn as wine
rarefied in goblets of ether
give me the flute then and sing
the best of prayer is song
and even when life perishes
the flute continues to lament
have you spent an evening
as I have done
among vines
where the golden candelabra
clusters hang down
did you sleep on the grass at night
and let space be your blanket
abstaining from all that will come
forgetful of all that has passed
give the flute then and sing
in singing is Justice for the heart
and even after every guilt
has perished
the flute continues to lament
give the flute and sing
forget illness and its cure
people are nothing but lines
which are scribbled on water.
They all are but the tunnels of moles,
threads in the spider's web.
For he who lives in weakness,
slowly he will die.
Forest is the abode of life,
and were the days
gathered in my hand,
there would i strew them,
but time it is that chooses
from my soul; whenever i long for
forest time bars my way woth excuse;
the fates have ways unaltering,
and men's aims are
beyond their impotent reach.
The Wise Dog
One day there passed by a company of cats a wise dog.
And as he came near and saw that they were very intent and heeded
him not, he stopped.
Then there arose in the midst of the company a large, grave cat and
looked upon them and said, 'Brethren, pray ye; and when ye have
prayed again and yet again, nothing doubting, verily then it shall
rain mice.'
And when the dog heard this he laughed in his heart and turned from
them saying, 'O blind and foolish cats, has it not been written and
have I not known and my fathers before me, that that which raineth
for prayer and faith and supplication is not mice but bones.'
The Scarecrow
Once I said to a scarecrow, 'You must be tired of standing in this
lonely field.'
And he said, 'The joy of scaring is a deep and lasting one, and I
never tire of it.'
Said I, after a minute of thought, 'It is true; for I too have
known that joy.'
Said he, 'Only those who are stuffed with straw can know it.'
Then I left him, not knowing whether he had complimented or belittled
me.
A year passed, during which the scarecrow turned philosopher.
And when I passed by him again I saw two crows building a nest
under his hat.
The Two Hermits
Upon a lonely mountain, there lived two hermits who worshipped God
and loved one another.
Now these two hermits had one earthen bowl, and this was their only
possession.
One day an evil spirit entered into the heart of the older hermit
and he came to the younger and said, 'It is long that we have
lived together. The time has come for us to part. Let us divide
our possessions.'
Then the younger hermit was saddened and he said, 'It grieves
me, Brother, that thou shouldst leave me. But if thou must needs
go, so be it,' and he brought the earthen bowl and gave it to him
saying, 'We cannot divide it, Brother, let it be thine.'
Then the older hermit said, 'Charity I will not accept. I will
take nothing but mine own. It must be divided.'
And the younger one said, 'If the bowl be broken, of what use would
it be to thee or to me? If it be thy pleasure let us rather cast
a lot.'
But the older hermit said again, 'I will have but justice and mine
own, and I will not trust justice and mine own to vain chance. The
bowl must be divided.'
Then the younger hermit could reason no further and he said, 'If
it be indeed thy will, and if even so thou wouldst have it let us
now break the bowl.'
But the face of the older hermit grew exceedingly dark, and he
cried, 'O thou cursed coward, thou wouldst not fight.'
The Greater Self
This came to pass. After the coronation of Nufsibaal King of Byblus, he retired to his bed-chamber—the very room which the three hermit-magicians of the mountains had built for him. He took off his crown and his royal raiment, and stood in the centre of the room thinking of himself, now the all-powerful ruler of Byblus.
Suddenly he turned; and he saw stepping out of the silver mirror which his mother had given him, a naked man. The king was startled, and he cried out to the man, "What would you?"
And the naked man answered, "Naught but this: Why have they crowned you king?"
And the king answered, "Because I am the noblest man in the land."
Then the naked man said, "If you were still more noble, you would not be king."
And the king said, "Because I am the mightiest man in the land they crowned me."
And the naked man said, "If you were mightier yet, you would not be king."
Then the king said, "Because I am the wisest man they crowned me king."
And the naked man said, "If you were still wiser you would not choose to be king."
Then the king fell to the floor and wept bitterly.
The naked man looked down upon him. Then he took up the crown and with tenderness replaced it upon the king's bent head.
And the naked man, gazing lovingly upon the king, entered into the mirror.
And the king roused, and straightway he looked into the mirror. And he saw there but himself crowned.
On Friendship
Your friend is your needs answered.
He is your field which you sow with love and reap with thanksgiving.
And he is your board and your fireside.
For you come to him with your hunger, and you seek him for peace.
When your friend speaks his mind you fear not the 'nay' in your own mind, nor do you withhold the 'ay.'
And when he is silent your heart ceases not to listen to his heart;
For without words, in friendship, all thoughts, all desires, all expectations are born and shared, with joy that is unacclaimed.
When you part from your friend, you grieve not;
For that which you love most in him may be clearer in his absence, as the mountain to the climber is clearer from the plain.
And let there be no purpose in friendship save the deepening of the spirit.
For love that seeks aught but the disclosure of its own mystery is not love but a net cast forth: and only the unprofitable is caught.
And let your best be for your friend.
If he must know the ebb of your tide, let him know its flood also.
For what is your friend that you should seek him with hours to kill?
Seek him always with hours to live.
For it is his to fill your need, but not your emptiness.
And in the sweetness of friendship let there be laughter, and sharing of pleasures.
For in the dew of little things the heart finds its morning and is refreshed.
Pain
And a woman spoke, saying, 'Tell us of Pain.'
And he said:
Your pain is the breaking of the shell that encloses your understanding.
Even as the stone of the fruit must break, that its heart may stand in the sun, so must you know pain.
And could you keep your heart in wonder at the daily miracles of your life, your pain would not seem less wondrous than your joy;
And you would accept the seasons of your heart, even as you have always accepted the seasons that pass over your fields.
And you would watch with serenity through the winters of your grief.
Much of your pain is self-chosen.
It is the bitter potion by which the physician within you heals your sick self.
Therefore trust the physician, and drink his remedy in silence and tranquillity:
For his hand, though heavy and hard, is guided by the tender hand of the Unseen,
And the cup he brings, though it burn your lips, has been fashioned of the clay which the Potter has moistened with His own sacred tears.