A Mother and Daughter relationship is so special, especially when daughters become mothers themselves. It is considered one of the most powerful connections in nature that only mothers and daughters understand and share among themselves.
Take a look at our collection of short and inspiring mother daughter quotes that will surely melt your heart. We couldn't have made it easier to show your mother-daughter love.
If you're searching for heartfelt family quotes and lovely sister quotes that perfectly capture what you'd like to say or just want to feel inspired yourself, browse through an amazing collection of cutest mom and dad quotes, best father daughter quotes and powerful brother quotes.
Mother and Daughter Quotes
My daughter makes me laugh with her incredibly humorous take on the world. Everything makes her laugh, and I aspire to take in the world the same shoes she does. – Unknown
A mother is not a person to lean on but a person to make leaning unnecessary. – Dorothy C. Fisher
Self-Love: The Journey to Embrace Your Essence, Discover Intrinsic Worth, and Build Authentic Self-Esteem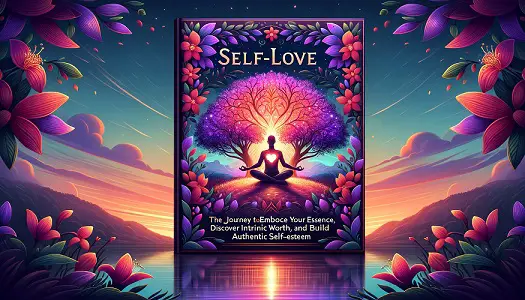 Your journey to self-discovery and enriched relationships starts here. Begin a Life-Changing Journey with this eBook to embrace your true worth and see how it reshapes every aspect of your life, from personal growth to enriching your relationships.
Get Your Copy on Amazon and Start Transforming Today!
A daughter is someone you laugh with, dream with, and love with all your heart. – Unknown
My mom taught me a woman's mind should be the most beautiful part of her. – Sonya Teclai
A mother's love is like an everlasting bed of roses, that continues to blossom. A mother's love bears strength, comfort, healing, and warmth. Her beauty is compared to a sunny day that shines upon each rose petal and inspires hope. – Ellen J. Barrier
On the darkest days, when I feel inadequate, unloved and unworthy, I remember whose daughter I am and I straighten my crown.
As mothers and daughters, we are connected with one another. My mother is the bones of my spine, keeping me straight and true. She is my blood, making sure it runs rich and strong. – Kristin Hannah
The only love between a mother and a daughter can't be changed and only this love has no limits. It grows with every single day and never fades.
My daughter is my biggest achievement. She is a little star and my life has changed so much for the better since she came along. – Denise Van Outen
Words are not enough to express the unconditional love that exists between a mother and a daughter. – Caitlin Houston
A Daughter is just a little girl who grows up to be your best friend.
A mother is she who can take the place of all others but whose place no one else can take. – Cardinal Mermillod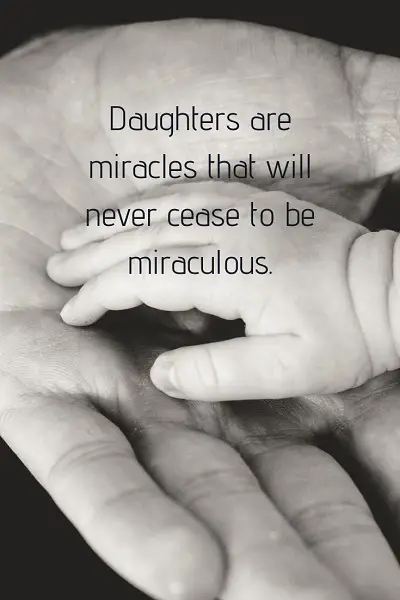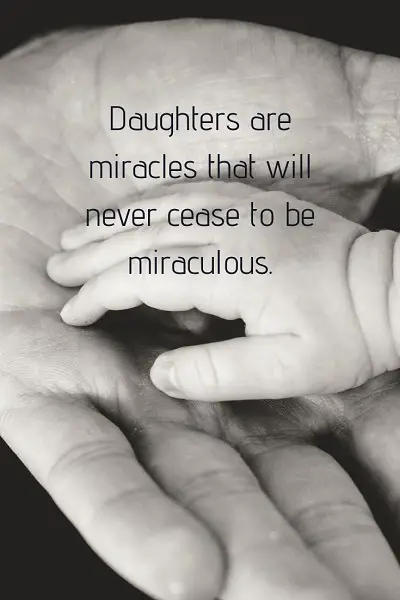 Mother and daughter never truly part, maybe in distance but never in heart.
A mother's and daughter's love is never separated. – Viola Shipman
Mothers and daughters together are a powerful force to be reckoned with. – Melia Keeton Digby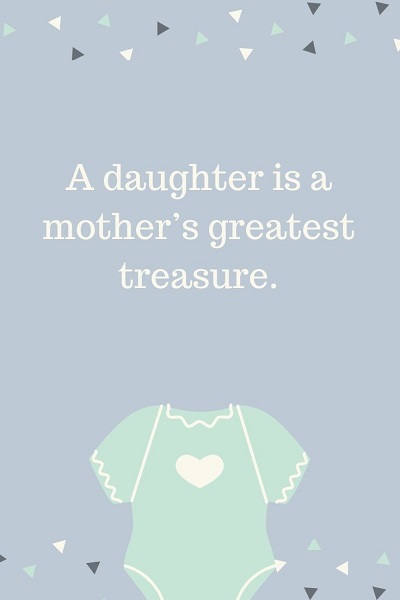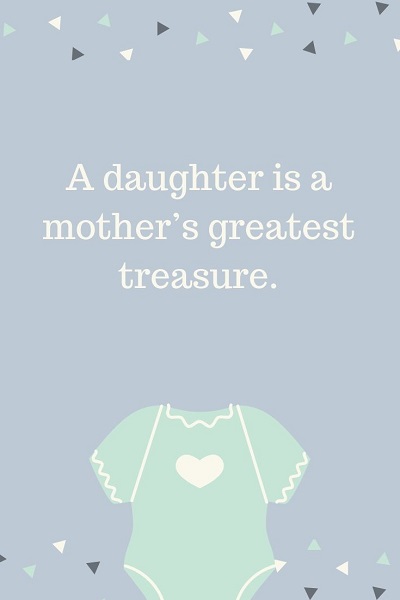 The love between a mother and a daughter is forever. – Patricia Wayant
Of all the haunting moments of motherhood, few rank with hearing your own words come out of your daughter's mouth. – Victoria Secunda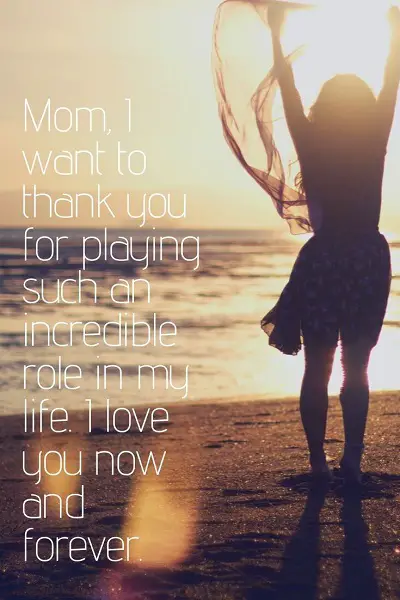 A mother is the only person in the world, who can turn daughter's worries and fears into happiness.
A mother and a daughter always share a special bond, which is engraved on their hearts.
Self-Love: The Journey to Embrace Your Essence, Discover Intrinsic Worth, and Build Authentic Self-Esteem
Unlock Your Full Potential with Self-Love! Dive into this e-book and learn how to cultivate a deep, nurturing love for yourself that radiates outwards, improving your connections with others and bringing joy and fulfillment to your life.
Find Your Path to Self-Love on Amazon Today!
Unbreakable Mother Daughter Bond Quotes
The mother-daughter bond is like no other. You fight, you make up, you laugh, you cry. It's a soul connection that never dies.
It's a special bond that spans the years. Through laughter, worry, smiles and tears. A sense of trust that can't be broken, a depth of love sometimes unspoken, A life long friendship built on sharing, Hugs and kisses, warmth and caring, Mother and daughter their hearts as one. A link that can never be undone.
The bond between a mother and daughter lasts a lifetime.
I love you for the little girl you once were and I admire the amazing woman you are today.
A mom is a daughter's first friend. And, through life, becomes her best friend.
There were times when…I didn't have a lot of friends. But my mom was always my friend. Always. – Taylor Swift
Someday when the pages of my life end, I know that you will be one of the most beautiful chapters. – Unknown
For all the things my hands have held, the best by far is you. – Unknown
In my life, you are the sun that never fades and the moon that never wanes. – Unknown
The more a daughter knows the details of her mother's life … the stronger the daughter. – Anita Diamant
A daughter is the happy memories of the past, the joyful moments of the present, and the hope and promise of the future. – Unknown
Having a little girl has been like following an old treasure map with the important paths torn away. – Heather Gudenkauf
To my daughter. Never forget that I love you. Life is filled with hard times and good times. Learn from everything you can. Be the woman I know you can be. Mom
Thank you for caring. You don't have to, but I sure am glad you do.
A mother and her daughter share an unbreakable bond.
Like mother, like daughter is the nicest compliment there is.
Beautiful Mother-Daughter Quotes
If you are looking for words for mother-daughter bond to show how happy you are to have each other in your lives, touching mommy daughter quotes help you celebrate your special relationship.
Self-Love: The Journey to Embrace Your Essence, Discover Intrinsic Worth, and Build Authentic Self-Esteem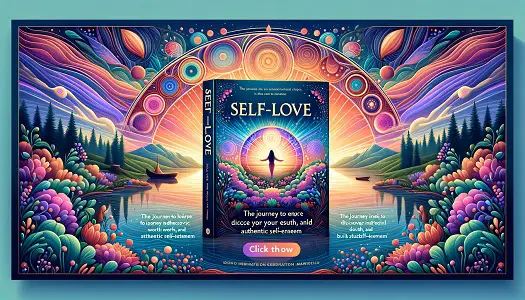 Elevate Your Relationships by Starting Within! Learn how a journey of self-love can lead to more meaningful, authentic connections. This e-book is your guide to developing a compassionate and fulfilling relationship with yourself.
Embark on Your Journey of Self-Love - Available on Amazon Now!
When you look into your mother's eyes, you know that is the purest love you can find on this earth. – Mitch Albom
There is nothing as powerful as mother's love, and nothing as healing as a child's soul. – Unknown
My mother shed her protective love down around me and without knowing why people sensed that I had value. – Maya Angelou
Life began with waking up and loving my mother's face. – George Eliot
Our daughters are the. most precious of our treasures, the dearest possessions of our homes and the objects of our most watchful love. – Margaret E. Sangster
The woman who is my best friend, my teacher, my everything: Mom. – Sandra Vischer
Maybe motherhood means honoring one's mother. – Sheila Heti
A child's first teacher is its mother. – Peng Liyuan
Mothers of daughters are daughters of mothers and have remained so, in circles joined to circles, since time began. – Signe Hammer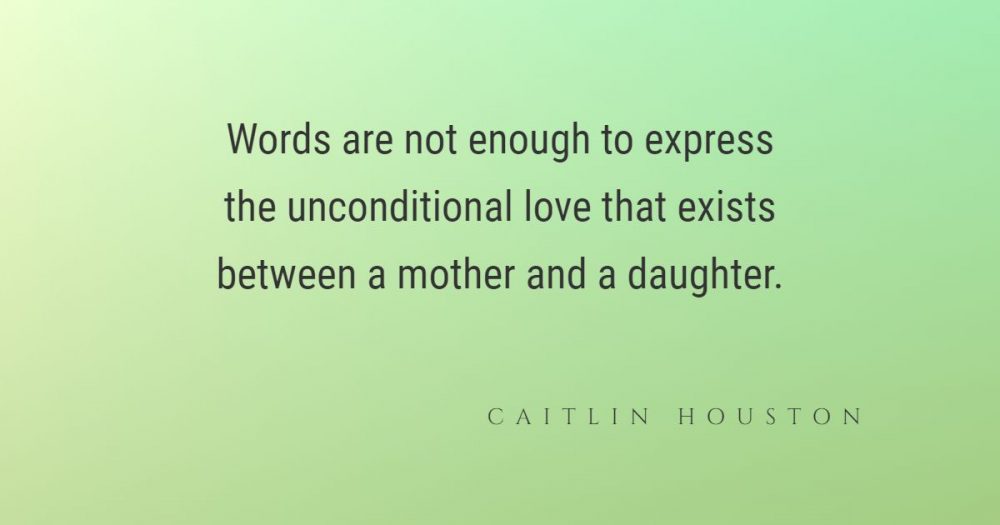 God couldn't be everywhere so that is why he invented mothers. – Daphne Wilder
Sometimes the strength of motherhood is greater than natural laws. – Barbara Kingsolver
One is a mother to shield when lightning streaks the night, when thunder shakes the earth, when mud bogs one down. One is a mother in order to love without beginning or end. – Mariama Bâ, So Long a Letter
Motherhood is the greatest thing and the hardest thing. – Ricki Lake
A daughter may outgrow your lap, but she will never outgrow your heart.
Love as powerful as your mother's for you leaves its own mark. – J.K. Rowling
A daughter is a treasure and a cause of sleeplessness. – Ben Sirach
It is not the job of the child to protect her mother. It's the mother's job to protect the child. – Kristin Cashore
I like it when my mother smiles. And I especially like it when I make her smile. – Adriana Trigiani
Mother and daughter from the start. Best friends forever from the heart.
Becoming a mother forced me to have hope. – Nefertiti Austin
I love our daughters more than anything in the world, more than life itself. – Michelle Obama
By the time you realize your mother was right, you have a daughter who thinks that you're wrong. – Sada Malhotra
The best place to cry is on a mother's arms. – Jodi Picoult
Mother was comfort. Mother was home. – Ruta Sepetys
The bond between a mother and her child is the only real and purest bond in the world, the only true love we can ever find in our lifetime. – Ama H. Vanniarachchy
A mother who radiates self-love and self-acceptance actually vaccinates her daughter against low self-esteem. – Naomi Wolf
A mother's love for her child is like nothing else in the world. It knows no law, no pity. It dares all things and crushes down remorselessly all that stands in its path. – Agatha Christie
Mother is the heartbeat in the home; and without her, there seems to be no heart throb. – Leroy Brownlow
Mothers were the only ones you could depend on to tell the whole, unvarnished truth. – Margaret Dilloway
Her mother would tell her she was beautiful and that everything was all right. – Sarah Addison Allen
Mother is a verb. It's something you do. Not just who you are. – Cheryl Lacey Donovan
My mother told me two things constantly. One was to be a lady, and the other was to be independent, – Ruth Bader Ginsburg
They both began to giggle and then…fell into a side-splitting round of laughter, the cleansing, complete sort of laughter only a mother and daughter can share. – Karen Kingsbury
When someone asks you where you come from, the answer is your mother. – Anna Quindlen
The relationship between parents and children, but especially between mothers and daughters, is tremendously powerful, scarcely to be comprehended in any rational way. – Joyce Carol Oates
Mothers, look after your daughters, keep them near you, keep their confidence that they may be true and faithful. – Elmina S. Taylor
Inspirational Mom and Daughter Quotes
Relationship between mother and daughter quotes perfectly capture the unconditional love that they have for each other.
The older I get, the more I see the power of that young woman, my mother. – Sharon Olds
Mother and daughter got on very well indeed, with a deep affection founded on almost complete misunderstanding. – Mary Stewart
Mother's love is peace. It need not be acquired, it need not be deserved. – Erich Fromm
My mother wanted me to be her wings, to fly as she never quite had the courage to do. I love her for that. I love the fact that she wanted to give birth to her own wings. – Erica Jong
We mothers are learning to mark our mothering success by our daughters' lengthening flight. – Letty Cottin Pogrebin
You are my angel, you remind me of the goodness in this world and inspire me to be the greatest version of myself. – Steve Maraboli
To describe my mother would be to write about a hurricane in its perfect power. Or the climbing, falling colors of a rainbow. – Maya Angelou
Because even if the whole world was throwing rocks at you, if you had your mother at your back, you'd be okay. Some deep-rooted part of you would know you were loved. That you deserved to be loved. – Jojo Moyes
A daughter is a mother's gender partner, her closest ally in the family confederacy, an extension of herself. And mothers are their daughters' role model, their biological and emotional road map, the arbiter of all their relationships. – Victoria Secunda
When we weren't scratching each other's eyes out, we were making each other laugh harder than anyone else could. – Lucie Arnaz
The heart of a mother is a deep abyss at the bottom of which you will always find forgiveness. – Honore de Balzac
With the help of God, she's the best thing I have ever been a part of. – Serena Williams
My mother was like sand. The kind that warms you on a beach when you come shivering out of the cold water. The kind that clings to your body, leaving its impression on your skin to remind you where you've been and where you've come from. – Clare Vanderpool
My highest hope for her is just that she has the fearlessness to always be her authentic self, no matter what she thinks men want her to be. – Channing Tatum
Mother is the name for God in the lips and hearts of little children. – William Makepeace Thackeray
Mother-daughter disagreements were, in hindsight, basically mother stating the truth and daughter taking her own sweet time coming around. – Barbara Delinsky
A mother knows what her child's gone through, even if she didn't see it herself. – Pramoedya Ananta Toer
I've never had a moment's doubt. I love you. I believe in you completely. You are my dearest one. My reason for life. – Ian McEwan
Mothers hold their children's hands for a short while, but their hearts forever. – Unknown
Mothers and daughters are closest, when daughters become mothers.
Courage, sacrifice, determination, commitment, toughness, heart, talent, guts. That's what little girls are made of. – Bethany Hamilton
No one in your life will ever love you as your mother does. There is no love as pure, unconditional and strong as a mother's love. And I will never be loved that way again. – Hope Edelman
Of course mothers and daughters with strong personalities might see the world from very different points of view. – Katherine Howe
If you ever feel like giving up, just remember there is a little girl watching who wants to be just like you. – Unknown
Good daughters make good mothers. – Abigail G. Whittlesey
A daughter without her mother is a woman broken. It is a loss that turns to arthritis and settles deep into her bones. – Letty Cottin Pogrebin
Cute Short Mother Daughter Quotes
There is no doubt that the relationship between a mother and her daughter is unique and unbreakable. They encourage and support each others. Heartwarming mom-daughter quotes help you express your love.
A mother is a daughter's best friend. – Unknown
A mother's treasure is her daughter. – Catherine Pulsifer
Happiness is mother and daughter time. – Unknown
Always love your mother because you will never get another. – Unknown
A daughter is a day brightener and a heart warmer. – Unknown
Mother and daughter from the start, best friends forever from the heart. – Unknown
Sometimes the smallest things take up the most room in your heart. – Winnie the Pooh
My greatest blessings call me mom. – Unknown
You're always with me, like a handprint on my heart. – Unknown
Daughters are far more precious than jewels. – Unknown
Angels are often disguised as daughters. – Unknown
You are my sun, my moon, and all of my stars. – E.E. Cummings
The dearest things I know are what you are. – Oscar Hammerstein II
As they get older, our daughters become more and more like us too. – Amy Newmark
Daughters are like flowers that fill the world with beauty. – Unknown
No one in this world can love a girl more than her mother. – Unknown
Life is tough my darling, but so are you. – Stephanie Bennet Henry
From a little girl so very small, how and when did you get so tall? – Karen Mortensen
One of the greatest gifts I've ever gotten is my daughter.
The mother-daughter relationship is the most complex. – Wynonna Judd
I am a strong woman because a strong woman raised me.
I love my mother as trees loves water and sunshine. She helps me grow, prosper, and reach great heights. – Terry Guillemets
A mother teaches her daughter how to feel about herself, about handling pressure, about relishing life's joys and conquering fears. – Melissa Harrison
As is the mother, so is her daughter. – Bible
You'll be her first role model, her first friend, her first love. You are her mom and she is your whole world. She is your little girl.
You were my home, Mother. I had no home but you – Janet Fitch
No daughter and mother ever live apart, no matter what the distance between them. – Christie Watson
No matter how old you are, you always want your mother's love and acceptance. I guess I'm hoping one day I'll get it back. – Hilary Grossman
Maybe I stepped into the skin my mother left behind and became the girl my mother had been, the one she still wanted to be. – Laura Kasischke
My mom is literally a part of me. You can't say that about many people except relatives, and organ donors. – Carrie Latet
Sentimental Mother to Daughter Quotes
Sweet I love my daughter quotes from mom will touch and melt her heart.
No matter how old my daughter gets, she'll always be my baby girl.
Her smile makes me smile. Her laugh is infectious. Her heart is pure and true. Above all, I love that she is my daughter. – Unknown
To my beautiful daughter, always remember: you are brave, you are capable, you are pretty, and you can accomplish ANYTHING your heart desires! I know this because I am your mother. – Unknown
A daughter is one of the most beautiful gifts this world has to give. – Laurel Atherton
No matter how old you get, you'll always be my baby girl. – Unknown
And though she be but little, she is fierce. – William Shakespeare
I hope you believe in yourself as much as I believe in you. – Unknown
I did not give you the gift of life, life gave me the gift of you. – Unknown
Our daughters are the most precious of our treasures, the dearest possessions of our homes and the objects of our most watchful love. – Margaret E. Sangster
Since I've heard your first scream and saw your wonderful eyes, my heart has been stolen. And it was the prettiest thief I've ever seen. – Unknown
I have never dreamt of having a better daughter than you. You made my life complete. – Unknown
A daughter is a miracle that never ceases to be miraculous…full of beauty and forever beautiful…loving and caring and truly amazing. – Deanna Beisser
You will always be the miracle that makes my life complete. – Unknown
You are such a beautiful girl, and I'm so proud of the incredible way that you are growing up. Even at such a young age, you are full of wisdom, kindness, compassion, and courage. – Unknown
Find it within you to love exactly who you are and to know you're capable, you're loved and you're beautiful. The world is a better place, because of you. You are unique because there is only ONE of you. – Shantel VanSanten
My daughter is my biggest achievement. She is a little star and my life has changed so much for the better since she came along. – Denise Van Outen
When you are a mother, you are never really alone in your thoughts. A mother always has to think twice, once for herself and once for her child. – Sophia Loren
Heartfelt Daughter to Mother Quotes
Emotional mom quotes from daughter will help you show your appreciation and love for your mother.
I loved my mother too,' I said. 'I still do. That's the thing it never goes away, even if the person does. – Anna Carey
I told my mom she was invading my personal space and she said I came out of her personal space.
My Mother: She is beautiful, softened at the edges and tempered with a spine of steel. I want to grow old and be like her. – Jodi Picoult
I look back on my childhood and thank the stars above. For everything you gave me, but mostly for your love. – Wayne F. Winters
In a child's eyes, a mother is a goddess. – N.K. Jemisin
Dear mom, I get it now. – Unknown
No matter how old she may be, sometimes a girl just needs her mom. – Cardinal Mermillod
All that I am or ever hope to be, I owe to my angel mother. – Abraham Lincoln
My mom is the greatest mom in the whole wide world. She's done everything for me to make my dreams come true. – Josh Hutcherson
We are born of love; love is our mother. – Rumi
I love my mother as the trees love water and sunshine. She helps me grow, prosper, and reach great heights. – Terri Guillemets
I am a princess not because I have a prince, but because my mother is a queen. – Unknown
First my mother, forever my friend. – Unknown
When you are looking at your mother, you are looking at the purest love you will ever know. – Charley Benetto
Every day I become a little bit more like my mother… and I couldn't be prouder. – Anonymous
One of the most important relationships we'll have is the relationship we have with our mothers. – Iyanla Vanzant
A mother's arms are more comforting than anyone else's. – Princess Diana
Funny Mother-Daughter Quotes
A daughter is God's way of saying, 'thought you could use a lifelong friend.' – Unknown
Life doesn't come with a manual, it comes with a Mother. – Unknown
Mother. One person who does the work of twenty. For free. – Unknown
The first lesson every child of Athena learned: Mom was the best at everything, and you should never, ever suggest otherwise. – Rick Riordan
Never make fun of having to help me with computer stuff. I taught you how to use a spoon.
If evolution really works, how come mothers only have two hands? – Milton Berle
My mom is literally a part of me. You can't say that about many people except relatives, and organ donors. – Carrie Latet
Chin up Princess or the crown slips. – Unknown
If at first you don't succeed, try doing it the way mom told you in the beginning.
Little girls are the nicest things that happen to people. They are born with a little bit of angelshine about them, and though it wears thin sometimes there is always enough left to lasso your heart. – Alan Beck
I could never love anyone the way I love you, I used to tell my wife. And then the second I looked in that baby's eyes, in that exact moment, that if we were ever under attack, I would use my wife as a human shield to protect that baby. – Ryan Reynolds
It's not 'empty nest syndrome' until all of their crap is out of your basement. – Unknown
What's it like to have the greatest daughter in the world? I don't know ask your grandmother. – Unknown
I smile because I'm your daughter, I laugh because there's nothing you can do about it. – Unknown
By the time a woman realizes her mother was right, she has a daughter who thinks she's wrong. – Unknown
Thank you to the woman who carried me for 9 months and for 29 years financially. – Unknown
I got it from my mama. – Will.I.Am.
The phrase 'working mother' is redundant. – Jane Sellman
To the daughter who likes to argue with me. Where do you think your attitude comes from? Give it up. I have decades more experience than you do!
Good moms let you lick the beaters… Great moms turn them off first.
Daughters are like flowers, they fill the world with beauty, and sometimes attract pests. – Anonymous
All I know is that I carried you for nine months. I fed you, I clothed you, I paid for your college education. Friending me on Facebook seems like a small thing to ask in return. – Jodi Picoult
Lastly, you want to surprise your mother, you should send text message to mom and make it in a special sweet way. This can be easily done with I love you mom quotes and perfect words such as motherhood quotes.
What is all about mother-daughter?
How can I express my love to my daughter?
Make a craft together and do not be afraid to say "I love you". Compliment her. Laugh with her.
What are the qualities of a good mother?
Being supportive
Respectful
Strong
Humble
Patience
How do I make my daughter feel special?
Let her be herself, be unique.
Be attentive. Actively listen when your daughter wants to talk to you.
Respect her, respect her decisions.
Show affection.