Judith Arundell Wright was an Australian poet, environmentalist and campaigner for Aboriginal land rights. She was a recipient of the Christopher Brennan Award.
If you're searching for famous poems ever that perfectly capture what you'd like to say or just want to feel inspired yourself, browse through an amazing collection of selected John Milton poems, best known Charles Dickens poems, and most famous James Weldon Johnson poems.
Famous Judith Wright Poems
Five Senses
Now my five senses
gather into a meaning
all acts, all presences;
and as a lily gathers
the elements together,
in me this dark and shining,
that stillness and that moving,
these shapes that spring from nothing,
become a rhythm that dances,
a pure design.
While I'm in my five senses
they send me spinning
all sounds and silences,
all shape and colour
as thread for that weaver,
whose web within me growing
follows beyond my knowing
some pattern sprung from nothing-
a rhythm that dances
and is not mine.
Legend
The blacksmith's boy went out with a rifle
and a black dog running behind.
Cobwebs snatched at his feet,
rivers hindered him,
thorn branches caught at his eyes to make him blind
and the sky turned into an unlucky opal,
but he didn't mind.
I can break branches, I can swim rivers, I can stare out
any spider I meet,
said he to his dog and his rifle.
Self-Love: The Journey to Embrace Your Essence, Discover Intrinsic Worth, and Build Authentic Self-Esteem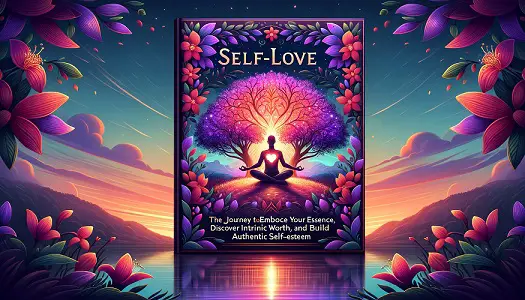 Your journey to self-discovery and enriched relationships starts here. Begin a Life-Changing Journey with this eBook to embrace your true worth and see how it reshapes every aspect of your life, from personal growth to enriching your relationships.
Get Your Copy on Amazon and Start Transforming Today!
The blacksmith's boy went over the paddocks
with his old black hat on his head.
Mountains jumped in his way,
rocks rolled down on him,
and the old crow cried, You'll soon be dead.
And the rain came down like mattocks.
But he only said,
I can climb mountains, I can dodge rocks, I can shoot an old crow any day,
and he went on over the paddocks.
When he came to the end of the day, the sun began falling,
Up came the night ready to swallow him,
like the barrel of a gun,
like an old black hat,
like a black dog hungry to follow him.
Then the pigeon, the magpie and the dove began wailing
and the grass lay down to pillow him.
His rifle broke, his hat blew away and his dog was gone and the sun was falling.
But in front of the night, the rainbow stood on the mountain,
just as his heart foretold.
He ran like a hare,
he climbed like a fox;
he caught it in his hands, the colours and the cold –
like a bar of ice, like the column of a fountain,
like a ring of gold.
The pigeon, the magpie and the dove flew up to stare,
and the grass stood up again on the mountain.
The blacksmith's boy hung the rainbow on his shoulder
instead of his broken gun.
Lizards ran out to see, snakes made way for him,
and the rainbow shone as brightly as the sun.
All the world said, Nobody is braver, nobody is bolder,
nobody else has done
anything equal to it. He went home as easy as could be
with the swinging rainbow on his shoulder.
The Surfer
He thrust his joy against the weight of the sea;
climbed through, slid under those long banks of
foam–
(hawthorn hedges in spring, thorns in the face stinging).
How his brown strength drove through the hollow and coil
of green-through weirs of water!
Muscle of arm thrust down long muscle of water;
and swimming so, went out of sight
where mortal, masterful, frail, the gulls went wheeling
in air as he in water, with delight.
Turn home, the sun goes down; swimmer, turn home.
Last leaf of gold vanishes from the sea-curve.
Take the big roller's shoulder, speed and serve;
come to the long beach home like a gull diving.
For on the sand the grey-wolf sea lies, snarling,
cold twilight wind splits the waves' hair and shows
the bones they worry in their wolf-teeth. O, wind blows
and sea crouches on sand, fawning and mouthing;
drops there and snatches again, drops and again snatches
its broken toys, its whitened pebbles and shells.
Magpies
Along the road the magpies walk
with hands in pockets, left and right.
They tilt their heads, and stroll and talk.
In their well-fitted black and white.
They look like certain gentlemen
who seem most nonchalant and wise
until their meal is served – and then
what clashing beaks, what greedy eyes!
But not one man that I have heard
throws back his head in such a song
of grace and praise – no man nor bird.
Their greed is brief; their joy is long.
For each is born with such a throat
as thanks his God with every note.
South Of My Days
South of my days' circle, part of my blood's country,
rises that tableland, high delicate outline
of bony slopes wincing under the winter,
low trees, blue-leaved and olive, outcropping granite-
clean, lean, hungry country. The creek's leaf-silenced,
willow choked, the slope a tangle of medlar and crabapple
branching over and under, blotched with a green lichen;
and the old cottage lurches in for shelter.
O cold the black-frost night. The walls draw in to the warmth
and the old roof cracks its joints; the slung kettle
hisses a leak on the fire. Hardly to be believed that summer will turn up again some day in a wave of rambler-roses,
thrust it's hot face in here to tell another yarn-
a story old Dan can spin into a blanket against the winter.
Seventy years of stories he clutches round his bones.
Seventy years are hived in him like old honey.
Droving that year, Charleville to the Hunter,
nineteen-one it was, and the drought beginning;
sixty head left at the McIntyre, the mud round them
hardened like iron; and the yellow boy died
in the sulky ahead with the gear, but the horse went on,
stopped at Sandy Camp and waited in the evening.
It was the flies we seen first, swarming like bees.
Came to the Hunter, three hundred head of a thousand-
cruel to keep them alive – and the river was dust.
Or mustering up in the Bogongs in the autumn
when the blizzards came early. Brought them down; we
brought them down, what aren't there yet. Or driving for Cobb's on the run
up from Tamworth-Thunderbolt at the top of Hungry Hill,
and I give him a wink. I wouldn't wait long, Fred,
not if I was you. The troopers are just behind,
coming for that job at the Hillgrove. He went like a luny, him on his big black horse.
Oh, they slide and they vanish
as he shuffles the years like a pack of conjuror's cards.
True or not, it's all the same; and the frost on the roof
cracks like a whip, and the back-log break into ash.
Wake, old man. This is winter, and the yarns are over.
No-one is listening
South of my days' circle
I know it dark against the stars, the high lean country
full of old stories that still go walking in my sleep.
Bora Ring
The song is gone; the dance
is secret with the dancers in the earth,
the ritual useless, and the tribal story
lost in an alien tale.
Only the grass stands up
to mark the dancing-ring; the apple-gums
posture and mime a past corroboree,
murmur a broken chant.
Self-Love: The Journey to Embrace Your Essence, Discover Intrinsic Worth, and Build Authentic Self-Esteem
Unlock Your Full Potential with Self-Love! Dive into this e-book and learn how to cultivate a deep, nurturing love for yourself that radiates outwards, improving your connections with others and bringing joy and fulfillment to your life.
Find Your Path to Self-Love on Amazon Today!
The hunter is gone; the spear
is splintered underground; the painted bodies
a dream the world breathed sleeping and forgot.
The nomad feet are still.
Only the rider's heart
halts at a sightless shadow, an unsaid word
that fastens in the blood of the ancient curse,
the fear as old as Cain.
Woman To Man
The eyeless labourer in the night,
the selfless, shapeless seed I hold,
builds for its resurrection day—
silent and swift and deep from sight
foresees the unimagined light.
This is no child with a child's face;
this has no name to name it by;
yet you and I have known it well.
This is our hunter and our chase,
the third who lay in our embrace.
This is the strength that your arm knows,
the arc of flesh that is my breast,
the precise crystals of our eyes.
This is the blood's wild tree that grows
the intricate and folded rose.
This is the maker and the made;
this is the question and reply;
the blind head butting at the dark,
the blaze of light along the blade.
Oh hold me, for I am afraid.
Naked Girl And Mirror
This is not I. I had no body once-
only what served my need to laugh and run
and stare at stars and tentatively dance
on the fringe of foam and wave and sand and sun.
Eyes loved, hands reached for me, but I was gone
on my own currents, quicksilver, thistledown.
Can I be trapped at last in that soft face?
I stare at you in fear, dark brimming eyes.
Why do you watch me with that immoderate plea-
'Look under these curled lashes, recognize
that you were always here; know me-be me.'
Smooth once-hermaphrodite shoulders, too tenderly
your long slope runs, above those sudden shy
curves furred with light that spring below your space.
No, I have been betrayed. If I had known
that this girl waited between a year and a year,
I'd not have chosen her bough to dance upon.
Betrayed, by that little darkness here, and here
this swelling softness and that frightened stare
from eyes I will not answer; shut out here
from my own self, by its new body's grace-
for I am betrayed by someone lovely. Yes,
I see you are lovely, hateful naked girl.
Your lips in the mirror tremble as I refuse
to know or claim you. Let me go-let me be gone.
You are half of some other who may never come.
Why should I tend you? You are not my own;
you seek that other-he will be your home.
Yet I pity your eyes in the mirror, misted with tears;
I lean to your kiss. I must serve you; I will obey.
Some day we may love. I may miss your going, some day,
though I shall always resent your dumb and fruitful years.
Your lovers shall learn better, and bitterly too,
if their arrogance dares to think I am part of you.
Bullocky
Beside his heavy-shouldered team
thirsty with drought and chilled with rain,
he weathered all the striding years
till they ran widdershins in his brain:
Till the long solitary tracks
etched deeper with each lurching load
were populous before his eyes,
and fiends and angels used his road.
All the long straining journey grew
a mad apocalyptic dream,
and he old Moses, and the slaves
his suffering and stubborn team.
Then in his evening camp beneath
the half-light pillars of the trees
he filled the steepled cone of night
with shouted prayers and prophecies.
While past the campfire's crimson ring
the star struck darkness cupped him round.
and centuries of cattle-bells
rang with their sweet uneasy sound.
Grass is across the wagon-tracks,
and plough strikes bone beneath the grass,
and vineyards cover all the slopes
where the dead teams were used to pass.
Self-Love: The Journey to Embrace Your Essence, Discover Intrinsic Worth, and Build Authentic Self-Esteem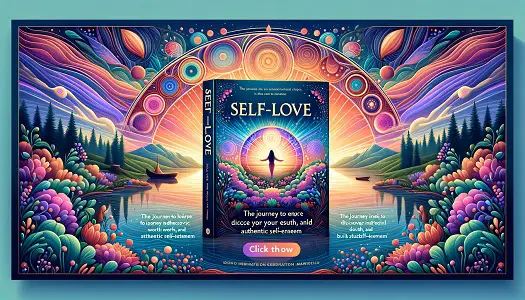 Elevate Your Relationships by Starting Within! Learn how a journey of self-love can lead to more meaningful, authentic connections. This e-book is your guide to developing a compassionate and fulfilling relationship with yourself.
Embark on Your Journey of Self-Love - Available on Amazon Now!
O vine, grow close upon that bone
and hold it with your rooted hand.
The prophet Moses feeds the grape,
and fruitful is the Promised Land.
Blue Arab
The small blue Arab stallion dances on the hill
like a glancing breaker, like a storm rearing in the sky,
In his prick-ears,the wind, that wanderer and spy,
sings of the dunes of Arabia, lion-coloured still.
The small blue stallion poses like a centaur-god,
netting the sun in his sea-spray mane, forgetting
his stalwart mares for a phantom galloping unshod;
changing for a heat-mirage his tall and velvet hill.
To A Child
When I was a child I saw
a burning bird in a tree.
I see became I am,
I am became I see.
In winter dawns of frost
the lamp swung in my hand.
The battered moon on the slope
lay like a dune of sand;
and in the trap at my feet
the rabbit leapt and prayed,
weeping blood, and crouched
when the light shone on the blade.
The sudden sun lit up
the webs from wire to wire;
the white webs, the white dew,
blazed with a holy fire.
Flame of light in the dew,
flame of blood on the bush
answered the whirling sun
and the voice of the early thrush.
I think of this for you.
I would not have you believe
the world is empty of truth
or that men must grieve,
but hear the song of the martyrs
out of a bush of fire-
'All is consumed with love;
all is renewed with desire.'
All Things Conspire
All things conspire to hold me from you –
even my love,
since that would mask you and unname you
till merely woman and man we live.
All men wear arms against the rebel –
and they are wise,
since the sound world they know and stable
is eaten away by lovers' eyes.
All things conspire to stand between us –
even you and I,
who still command us, still unjoin us,
and drive us forward till we die.
Not till those fiery ghosts are laid
shall we be one.
Till then, they whet our double blade
and use the turning world for stone.
Sonnet
Now let the draughtsman of my eyes be done
marking the line of petal and of hill.
Let the long commentary of the brain
be silent. Evening and the earth are one,
and bird and tree are simple and stand still.
Now, fragile heart swung in your webs of vein,
and perilous self won hardly out of clay,
gather the harvest of last light, and reap
the luminous fields of sunset for your bread.
Blurs the laborious focus of the day
and shadow brims the hillside slow as sleep.
Here is the word that, when all words are said,
shall compass more than speech. The sun is gone;
draws on the night at last; the dream draws on
Egrets
Once as I travelled through a quiet evening,
I saw a pool, jet-black and mirror-still.
Beyond, the slender paperbarks stood crowding;
each on its own white image looked its fill,
and nothing moved but thirty egrets wading –
thirty egrets in a quiet evening.
Once in a lifetime, lovely past believing,
your lucky eyes may light on such a pool.
As though for many years I had been waiting,
I watched in silence, till my heart was full
of clear dark water, and white trees unmoving,
and, whiter yet, those thirty egrets wading.
Trapped Dingo
So here, twisted in steel, and spoiled with red
your sunlight hide, smelling of death and fear,
they crushed out your throat the terrible song
you sang in the dark ranges. With what crying
you mourned him! – the drinker of blood, the swift death-bringer
who ran with you so many a night; and the night was long.
I heard you, desperate poet, Did you hear
my silent voice take up the cry? – replying:
Achilles is overcome, and Hector dead,
and clay stops many a warrior's mouth, wild singer.
Voice from the hills and the river drunken with rain,
for your lament the long night was too brief.
Hurling your woes at the moon, that old cleaned bone,
till the white shorn mobs of stars on the hill of the sky
huddled and trembled, you tolled him, the rebel one.
Insane Andromache, pacing your towers alone,
death ends the verse you chanted; here you lie.
The lover, the maker of elegies is slain,
and veiled with blood her body's stealthy sun.