Philippians 4:13 "I can do all things through him who strengthens me."
Deuteronomy 31:6 "Be strong and courageous. Do not be afraid or terrified because of them, for the LORD your God goes with you; he will never leave you nor forsake you."
Being connected to Christ, and to allow Him to affect our everyday life will reassure us.
Uplifting prayers for encouragement will give you the motivation, strength, courage and guidance you need to cope with life's challenges during difficult times.
If you're searching for best list of prayers to quickly find a prayer for your specific need or circumstance, browse through an amazing collection of uplifting prayers for guidance, peaceful prayers for anxiety, and powerful night prayers.
Encouraging Prayers
Encouragement Prayer During Hard Times
Lord, when my heart is overwhelmed, overwhelm me with Your peace. Lead me to You, my rock. Guide me to Your word which gives me strength and refuge. Help me not to run to lesser things. Draw me to run to You first. Help me get into the habit of taking my "overwhelmed" and placing it under your will. Thank You, Lord.
In Jesus' Name, Amen.
Lysa Terkeurst
Encouragement Prayer for Strength
Father in heaven, I stand before You today in Your omnipotent presence to ask that You grant me strength. I want You to give me the strength to power through all of the tasks today — whether little or big. It is by Your will that I live oh Lord. And I know it is also by Your will I will not go weak today. I will not go lazy nor will I will fail to do all things set before me because You strengthen me. Thank You for Your everlasting presence Lord and in Jesus' name, I pray.
Amen.
Encouraging Prayer For When We Are in Times of Struggle
God, sometimes life gets me down and I find it hard to see things to be thankful for. Open my eyes to see the gifts you've given me in my life. I'm going to start by thanking you for loving me enough to come to earth and die so we can live together forever. Amen.
Wendy van Eyck
Encouragement Prayer for a Reset
Lord, I long for those moments early in my faith when I felt your closeness, your joy, your energy and zest for life. I confess that the daily grind has ground down my passion for you. I confess that I allow the cares of the world to choke out the joy of the gospel. Lord, turn my heart toward you again. Fix my eyes on you, fix my heart on you. Help me have a reset in my faith and in my life, starting today. Renew my heart, renew my life for you and your ways. Help me see the daily routines of life as moments to gracefully submit to your will. Thank you for being the Lord of my life everyday. In Jesus' Name, Amen.
Jennifer Waddle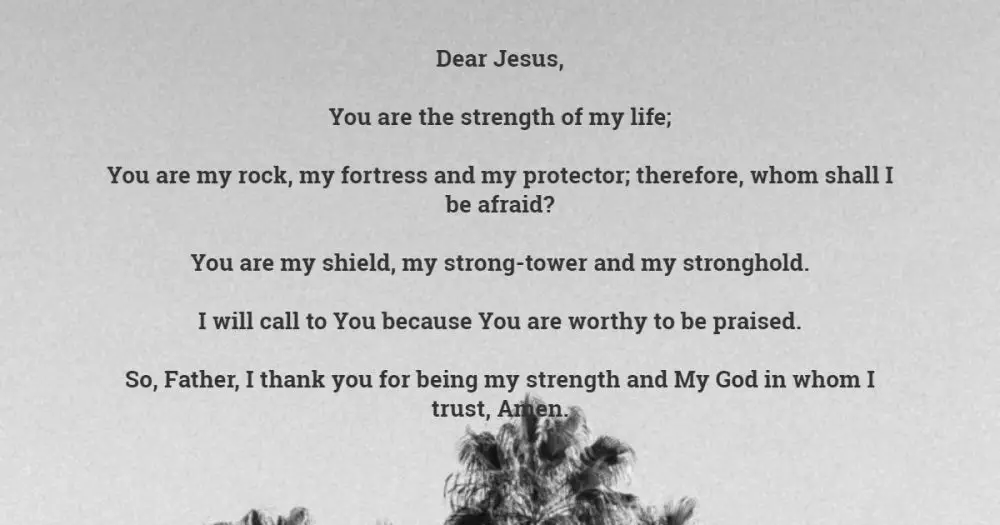 Encouraging Prayer For When We Need Clarity
Lord we can't sleep because we just don't know what to do. These big decisions are pressing hard. We can't see all the answers but we believe that you are leading us. Help us to hear your voice, help us to see your hand guiding us at every turn. Make the way clear before us and we ask that you would open the right doors and close the ones that aren't meant for us to walk through. We give it to you again right now, and believe that you are helping us and working on our behalf, even as we sleep.
Debbie McDaniel
Encouragement Prayer to Give Us Your Strength
Lord God, heavenly Father,
you know that we are set
in the midst of so many and great dangers,
that by reason of the frailty of our nature
we cannot always stand upright:
Grant us such strength and protection,
to support us in all danger,
and carry us through all temptations;
through your Son, Jesus Christ our Lord.
Amen.
Encouragement Prayer to Endure
Lord,
I am weary and don't know when this "race" will end in my life. I feel like I've been running forever, trying to outrun this trial. Help me to stop trying to outrun my pain but rather run with endurance the race you have set before me. I know that because of you I am ultimately a victor over the trials in my life. I know that nothing in this world can separate me from your steadfast love.
Please give me a measure of your love today; give me the strength to endure this trial. Thank you for your love for me that never ends! And thank you for the crown of joy that awaits me forever in your Kingdom!
Adrian Rogers
From Bad Comes Good
Heavenly Father, it hurts so bad. Dull the pain with Your love. Blur the sharp edges by reminding me that from bad comes good. Help me appreciate that after the sorrow, joy is sweeter. I look forward to better times. I can endure anything with You by my side. Amen.
Encouraging Prayer for Strength
Dear Jesus,
You are the strength of my life;
You are my rock, my fortress and my protector; therefore, whom shall I be afraid?
You are my shield, my strong-tower and my stronghold.
I will call to You because You are worthy to be praised.
So, Father, I thank you for being my strength and My God in whom I trust, Amen.
Psalm 27:1b