Powerful collection of profoundly inspirational prayers for divine wisdom will help you receive the knowledge, direction, understanding and discernment.
If you're searching for powerful prayers to quickly find a prayer for your specific need or circumstance, browse through an amazing collection of best prayers for hope, inspiring prayers for the dying, and powerful prayers for surgery.
Prayers for Wisdom
Guidance and Wisdom
Heavenly Father, thank You for Your guidance. Forgive me for getting ahead of Your plans, and help me know when to stop and listen for Your direction. Your ways are perfect, Lord. Thank You for offering gentle grace. In Jesus' Name, Amen.
Kristine Brown
for Direction and Clarity
Lord, I pray for direction and clarity. I want You to direct me through this stage in my life and the next. Thank God for His gracious promise to give wisdom generously to those who lack it. I need clarity so that I will recognize Your signs and follow Your instructions. Lord I want to know more of You to gain a deeper knowledge of Your Word and to discover Your perfect will for my life. Thank You for granting me this opportunity to pray, and In Jesus Name, Amen.
Self-Love: The Journey to Embrace Your Essence, Discover Intrinsic Worth, and Build Authentic Self-Esteem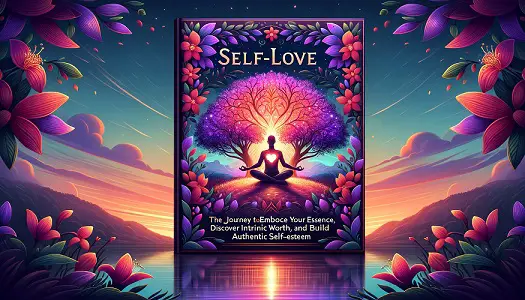 Your journey to self-discovery and enriched relationships starts here. Begin a Life-Changing Journey with this eBook to embrace your true worth and see how it reshapes every aspect of your life, from personal growth to enriching your relationships.
Get Your Copy on Amazon and Start Transforming Today!
from the Holy Spirit
Lord, I pray you would move the Spirit more boldly in my life. I know that any sin can grieve and diminish the voice of the Spirit, and I pray against the temptation to sin. Help me crave your presence more than I crave sin. Help me grow in the fruit of the Spirit and so walk closer with Yourself. I pray for guidance from your Spirit- let your will and promises always be a meditation of my heart. In Jesus' Name, Amen
Kenny Luck
for Divine Wisdom
Beautiful Lord, Purify my heart. I am here today to ask for divine wisdom. Grant me Your divine wisdom, as I make You the center of my life, King Jesus. Help me to envision what You have set before me. I pray to You that You give me the insight into how I will manage all the crucial aspects of my life. Guide me in all that I do. Save me from pride, arrogance, doubt, and fear.
I'm here before You to seek guidance in making the best decisions for not only me but the people around as well. Lead me with peace in my heart, knowing I have survived the storm. u walk with me, and guide my every action. Thank You for being with me, in Jesus name I pray, Amen
When Life is Challenging
Lord, I'm here today with open hands and an open heart, ready to depend on you to help me through the day and all it will bring my way. Help me be like Nehemiah, help me come to you for guidance, strength, provision and protection. As I face tough choices and hard situations, help me remember my belovedness, help me remember that I am Your child and Your representative to the world around me. Help me live today in a way that brings honor to Your holy name. In Jesus' Name, Amen.
Charles Stanley
Understanding and Wisdom
Teach me Your ways I pray. Open my eyes to see the truth. Open my ears to hear Your gentle word. I open my heart to gain understanding and Your eternal divine wisdom, to spread Your word successfully in the land.
Sharpen my understanding of the truths in Your Word and give me discernment and wisdom to follow in the paths of righteousness, for Your names sake. Help me to be a blessing to others with the knowledge You're going to provide me with.
I pray that I will gain eternal wisdom and understanding on this day. Keep me looking to Jesus day by day, and I pray that in Your grace, You would use me in Your service, to Your praise and glory, in Jesus name I pray. Amen.
Divine Knowledge and Wisdom
I long to be in Your Holy presence, Oh Lord. Sit right beside me as I learn. Give me godly wisdom I pray. Bring understanding to my mind as Your teachings are revealed to me.
Lord I pray to develop a godly perspective and to live a righteous life that is pleasing to You. Bless me with divine knowledge. Help me to learn how to be more understanding, kind, patient and compassionate towards other people just as You were when You walked the earth and came to save us.
In Jesus' mighty name, I declare and decree that a revelation of wisdom and knowledge of the word would be dawned upon me, Amen.
in the Day Ahead
Good morning, Lord! Today's a new day, a chance for a new start. Yesterday is gone and with it any regrets, mistakes, or failures I may have experienced. It's a good day to be glad and give thanks, and I do, Lord. Thank you for today, a new opportunity to love, give, and be all that you want me to be.
Today I want to start the day with you on my mind and in my heart. As I dress, let me wear the armor you've provided daily: the helmet of salvation, the breastplate of righteousness, the shield of faith, the belt of truth, the shoes of peace, and the sword of the spirit—with prayer on my tongue: praise for you and petitions for those around me and those I meet.
Feed me today with your daily bread. As the Bread of Life, your food, like manna, will sustain me throughout any trials and hungers. Help me to set my thoughts on things above and to speak only what will help and encourage others. Keep me from putting my foot in my mouth, and help me guard the affections of my heart today, Lord. Make whatever work I do be marked with excellence rather than perfectionism, as I seek not to make a name, but to make a difference. Help me to treat each person I encounter as you would, with respect and love, forgiving others and asking for forgiveness myself when needed.
As I start this day, help me remember that I belong to you, and my desire is to act accordingly. Keep my feet from stumbling and my mind from wandering into distractions that could steal precious time and energy from the most important things you have designed for me. I'm proud to be your child, Lord. And I'm so grateful that you died for me—rising again on your own new morning—so that every day could be filled with the wonder of your love, the freedom of your Spirit, and the joy of knowing you.
I know earthly life is short and fleeting, Lord. But I want to live today as if it were the first or the last day of my life, giving thanks for every good and perfect gift you choose to give. Today, and every day, I want to live my life for you, Jesus. In your precious name, Amen.
Self-Love: The Journey to Embrace Your Essence, Discover Intrinsic Worth, and Build Authentic Self-Esteem
Unlock Your Full Potential with Self-Love! Dive into this e-book and learn how to cultivate a deep, nurturing love for yourself that radiates outwards, improving your connections with others and bringing joy and fulfillment to your life.
Find Your Path to Self-Love on Amazon Today!
Rebecca Barlow Jordan
for Wisdom and Knowledge
Lord of heaven and earth,
I pray that as I search for knowledge in study that I would discover divine treasure.
Open Your word I pray to my understanding and draw me ever closer to Yourself.
Lord, I long not for the wisdom that leads to power or fortune but the wisdom that leads to faith and love. I trust Your infinite wisdom instead of my own limited knowledge.
Dear heavenly Father, guide my pathway as I thirst for your truths.
So very Amen we pray, in the name of our reigning King, Jesus.
When You Need God's Direction
Lord, thank You for the people You have divinely placed in my life who speak holy truth, love and words of wisdom. Give me a heart of discernment to know when You are using someone to speak instruction into my heart and my circumstances, and give me the strength and courage to follow through with that advice, even when it's hard. Fill me with peace in knowing that even if I take a wrong turn, Your purpose will prevail. In Jesus' Name, Amen.
Tracie Miles