What are the benefits of the smile?
Smile lead boundaries to melt, hearts to warm up, and distances to reduce. But smiling and laughter are beneficial for your mind, body and overall well-being.
There are many more reasons and quotes about smiling and being happy. Beautiful famous smile quotes will remind the power that leads a happy and successful life.
As a behavioral psychologist, Sarah Stevenson writes about smiling, "Each time you smile you throw a little feel-good party in your brain." Like quotes about strength, smiling makes you feel a lot better no matter what is going on with your life.
Why your smile is beautiful?
There is nothing more beautiful than your smile because the beauty of a smile is not solely based on the physical. It is a powerful connection between one's soul, heart, and mind.
Top 10 Smile Quotes
"A smile is the universal welcome." – Max Eastman
Use your smile to change the world, don't let the world change your smile.
"Because of your smile, you make life more beautiful." – Thich Nhat Hanh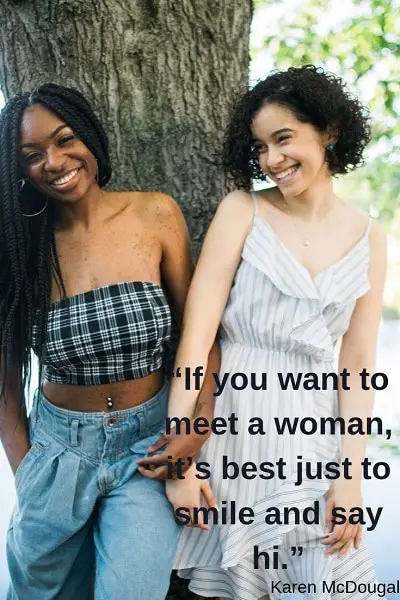 "A smile puts you on the right track. A smile makes the world a beautiful place. When you lose your smile, you lose your way in the chaos of life." – Roy T. Bennett
"A smile remains the most inexpensive gift I (you) can bestow on anyone and yet its powers can vanquish kingdoms." – Og Mandino
"Don't cry because it's over, smile because it happened." – Dr. Seuss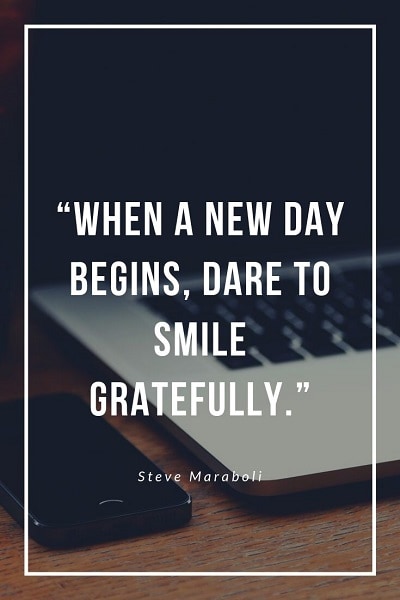 "A smiling face is a beautiful face. A smiling heart is a happy heart." – Dr. T.P.Chia
"If you have only one smile in you give it to the people you love." – Maya Angelou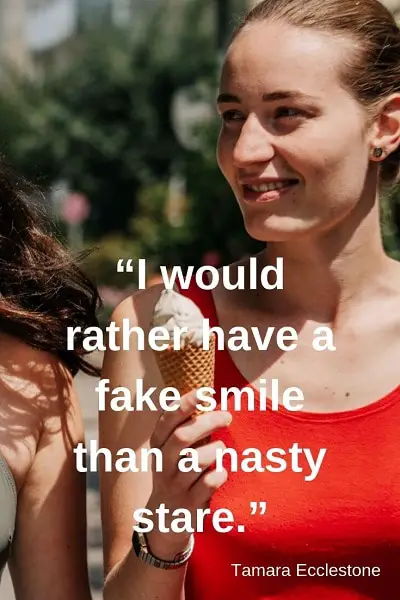 "Smile, breathe and go slowly." – Thich Nhat Hanh
"Smile! It increases your face value." – Robert Harling
List of Best Smile Quotes
It can be a tough task to plaster a smile across your face during the chaos of daily life but by choosing to smile, happy changes start to occur automatically, both internally and externally. The incredibly great power lies in a random smile, so long as you choose to share it with the world and here are the cute smile quotes:
"If you're not using your smile, you're like a man with a million dollars in the bank and no checkbook." – Les Giblin
"You can go a long way with a smile. You can go a lot farther with a smile and a gun." – Al Capone

"When life gives you a hundred reasons to cry, show life that you have a thousand reasons to smile."
"I hoped I could make people smile and laugh and have a good time." – Carson Kressley
"I wake up every day with a smile on my face." – Henry Ian Cusick
"People smile at me as if they know me. I just smile back. They probably might know me." – Jim Broadbent
"Smile at a stranger. See what happens." – Patti LuPone
"And then he gives me a smile that just seems so genuinely sweet with just the right touch of shyness that unexpected warmth rushes through me." – Suzanne Collins

"If you have only one smile in you, give it to the people you love. Don't be surly at home, then go out in the street and start grinning 'Good morning' at total strangers." – Maya Angelou
Smiling should be a part of every woman's beauty routine. If you have a positive outlook on life and a great sense of humor, that is absolutely beautiful.
"When you have to work, work with a smile." – Kapil Dev
"It's important to maintain an attractive smile as you age. A lighter, less beige, more white tooth color is key, but no Chiclets." – Evelyn Lauder
"As long as I am still interested and curious, I enjoy getting up in the morning, but I can't say I have a happy smile on my face 24/7." – Harriet Walter
"When you walk into a room, a healthy, beautiful smile is incredibly important." – Susan Anton
"The bat is gone, but the smile remains." – Willie Stargell
"Allowing yourself to smile takes 99% of the effort." – Simon Travaglia
"I wake up each and every day with a smile on my face knowing I get to do something musically." – Two Chainz
"Nothing you wear is more important than your smile." – Connie Stevens
Too often we underestimate the power of a touch, a smile, a kind word, a listening ear, an honest compliment, or the smallest act of caring, all of which have the potential to turn a life around. – Leo Buscaglia

You know, it takes an awful lot of energy to be negative. A smile is effortless and painless. I would rather spend all of my energy smiling and laughing.
"Smiling is very important. If we are not able to smile, then the world will not have peace." – Nhat Hanh
"It hurts when you have to smile and you don't want to smile, but the best thing to do is to smile." – Mary J. Blige
"I enjoy jokes, smiling, and making people smile." – Tim Duncan
"I wake up every morning literally with a smile on my face, grateful for another day I never thought I'd see." – Dick Cheney
"I eat every two hours. I sleep for eight hours. I have lots of water. I pray to keep calm. Most importantly, I have a smile on my face." – Vidya Balan

"After my husband, John Lennon passed away, I tried to smile for my health." – Yoko Ono
"If you cannot smile when you listen to music, then do not listen to it!" – Estelle
"I just want to show the fans my big smile and play the game that I love." – Yani Tseng
"I play guys who never smile, and I never stop smiling." – Michael Kelly
Smiling Facts
Why is your smile the best?
Smiling boost your overall health and helps the human immune system to function more effectively. It can also make you look more youthful and feel better.
How many muscles does it take to smile?
Some claim it takes 43 muscles to frown and 17 to smile.
Why you should smile more?
Smiling actually makes you happier regardless of the situation because the brain in turn releases endorphins which lowers stress and improves your overall mood,
What your smile says about your personality?
Your smile says that you're an outgoing and intelligent person worth getting to know.
This inspiring video, Ron Gutman reviews a raft of studies about smiling, and reveals some surprising results: