Sir John Betjeman was an English poet, writer, and broadcaster who described himself in Who's Who as a "poet and hack". He was Poet Laureate of the United Kingdom from 1972 until his death.
If you're searching for famous poems ever that perfectly capture what you'd like to say or just want to feel inspired yourself, browse through an amazing collection of most known James Baldwin poems, greatest Edward Thomas poems and powerful Horace poems.
Famous John Betjeman Poems
The Hon. Sec.
The flag that hung half-mast today
Seemed animate with being
As if it knew for who it flew
And will no more be seeing.
He loved each corner of the links-
The stream at the eleventh,
The grey-green bents, the pale sea-pinks,
The prospect from the seventh;
To the ninth tee the uphill climb,
A grass and sandy stairway,
And at the top the scent of thyme
And long extent of fairway.
Self-Love: The Journey to Embrace Your Essence, Discover Intrinsic Worth, and Build Authentic Self-Esteem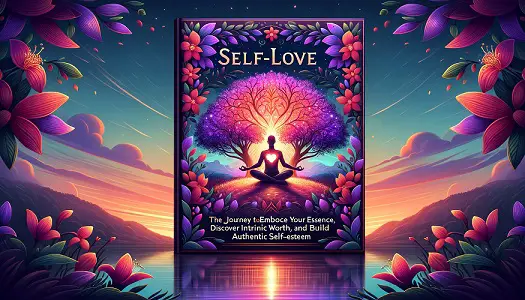 Your journey to self-discovery and enriched relationships starts here. Begin a Life-Changing Journey with this eBook to embrace your true worth and see how it reshapes every aspect of your life, from personal growth to enriching your relationships.
Get Your Copy on Amazon and Start Transforming Today!
He knew how on a summer day
The sea's deep blue grew deeper,
How evening shadows over Bray
Made that round hill look steeper.
He knew the ocean mists that rose
And seemed for ever staying,
When moaned the foghorn from Trevose
And nobody was playing;
The flip of cards on winter eves,
The whisky and the scoring,
As trees outside were stripped of leaves
And heavy seas were roaring.
He died when early April light
Showed red his garden sally
And under pale green spears glowed white
His lilies of the valley;
The garden where he used to stand
And where the robin waited
To fly and perch upon his hand
And feed till it was sated.
The Times would never have the space
For Ned's discreet achievements;
The public prints are not the place
For intimate bereavements.
A gentle guest, a willing host,
Affection deeply planted –
It's strange that those we miss the most
Are those we take for granted.
South London Sketch
From Bermondsey to Wandsworth
So many churches are,
Some with apsidal chancels,
Some Perpendicular
And schools by E.R. Robson
In the style of Norman Shaw
Where blue-serged adolescence learn'd
To model and to draw.
Oh, in among the houses,
The viaduct below,
Stood the Coffee Essence Factory
Of Robinson and Co.
Burnt and brown and tumbled down
And done with years ago
Where the waters of the Wandle do
Lugubriously flow.
From dust of dead explosions
From scarlet-hearted fires,
All unconcerned this train draws in
And smoothly that retires
And calmly rise on smoky skies
Of intersected wires
The Nonconformist spirelets
And the Church of England spires.
Lenten Thoughts Of A High Anglican
Isn't she lovely, "the Mistress"?
With her wide-apart grey-green eyes,
The droop of her lips and, when she smiles,
Her glance of amused surprise?
How nonchalantly she wears her clothes,
How expensive they are as well!
And the sound of her voice is as soft and deep
As the Christ Church tenor bell.
But why do I call her "the Mistress"
Who know not her way of life?
Because she has more of a cared-for air
Than many a legal wife.
How elegantly she swings along
In the vapoury incense veil;
The angel choir must pause in song
When she kneels at the altar rail.
The parson said that we shouldn't stare
Around when we come to church,
Or the Unknown God we are seeking
May forever elude our search.
But I hope that the preacher will not think
It unorthodox and odd
If I add that I glimpse in "the Mistress"
A hint of the Unknown God.
Guilt
The clock is frozen in the tower,
The thickening fog with sooty smell
Has blanketed the motor power
Which turns the London streets to hell;
And footsteps with their lonely sound
Intensify the silence round.
Self-Love: The Journey to Embrace Your Essence, Discover Intrinsic Worth, and Build Authentic Self-Esteem
Unlock Your Full Potential with Self-Love! Dive into this e-book and learn how to cultivate a deep, nurturing love for yourself that radiates outwards, improving your connections with others and bringing joy and fulfillment to your life.
Find Your Path to Self-Love on Amazon Today!
I haven't hope. I haven't faith.
I live two lives and sometimes three.
The lives I live make life a death
For those who have to live with me.
Knowing the virtues that I lack,
I pat myself upon the back.
With breastplate of self-righteousness
And shoes of smugness on my feet,
Before the urge in me grows less
I hurry off to make retreat.
For somewhere, somewhere, burns a light
To lead me out into the night.
It glitters icy, thin and plain,
And leads me down to Waterloo-
Into a warm electric train
Which travels sorry Surrey through
And crystal-hung, the clumps of pine
Stand deadly still beside the line.
Dawlish
Bird-watching colonels on the old sea wall,
Down here at Dawlish where the slow trains crawl:
Low tide lifting, on a shingle shore,
Long-sunk islands from the sea once more:
Red cliffs rising where the wet sands run,
Gulls reflecting in the sharp spring sun;
Pink-washed plaster by a sheltered patch,
Ilex shadows upon velvet thatch:
What interiors those names suggest!
Queen of lodgings in the warm south-west….
Mortality
The first-class brains of a senior civil servant
Shiver and shatter and fall
As the steering column of his comfortable Humber
Batters in the bony wall.
All those delicate re-adjustments
"On the one hand, if we proceed
With the ad hoc policy hitherto adapted
To individual need…
On the other hand, too rigid an arrangement
Might, of itself, perforce…
I would like to submit for the Minister's concurrence
The following alternative course,
Subject to revision and reconsideration
In the light of our experience gains…"
And this had to happen at the corner where the by-pass
Comes into Egham out of Staines.
That very near miss for an All Souls' Fellowship
The recent compensation of a 'K' –
The first-class brains of a senior civil servant
Are sweetbread on the road today.
The Last Laugh
I made hay while the sun shone.
My work sold.
Now, if the harvest is over
And the world cold,
Give me the bonus of laughter
As I lose hold.
Felixstowe, Or The Last Of Her Order
With one consuming roar along the shingle
The long wave claws and rakes the pebbles down
To where its backwash and the next wave mingle,
A mounting arch of water weedy-brown
Against the tide the off-shore breezes blow.
Oh wind and water, this is Felixstowe.
In winter when the sea winds chill and shriller
Than those of summer, all their cold unload
Full on the gimcrack attic of the villa
Where I am lodging off the Orwell Road,
I put my final shilling in the meter
And only make my loneliness completer.
In eighteen ninety-four when we were founded,
Counting our Reverend Mother we were six,
How full of hope we were and prayer-surrounded
"The Little Sisters of the Hanging Pyx".
We built our orphanage. We built our school.
Now only I am left to keep the rule.
Here in the gardens of the Spa Pavillion
Warm in the whisper of the summer sea,
The cushioned scabious, a deep vermillion,
With white pins stuck in it, looks up at me
A sun-lit kingdom touched by butterflies
And so my memory of the winter dies.
Across the grass the poplar shades grow longer
And louder clang the waves along the coast.
The band packs up. The evening breeze is stronger
And all the world goes home to tea and toast.
I hurry past a cakeshop's tempting scones
Bound for the red brick twilight of St.John's.
"Thou knowest my down sitting and mine uprising"
Here where the white light burns with steady glow
Safe from the vain world's silly sympathising,
Safe with the love I was born to know,
Safe from the surging of the lonely sea
My heart finds rest, my heart finds rest in Thee.
Back From Australia
Cocooned in Time, at this inhuman height,
The packaged food tastes neutrally of clay,
We never seem to catch the running day
But travel on in everlasting night
With all the chic accoutrements of flight:
Lotions and essences in neat array
And yet another plastic cup and tray.
"Thank you so much. Oh no, I'm quite all right".
At home in Cornwall hurrying autumn skies
Leave Bray Hill barren, Stepper jutting bare,
And hold the moon above the sea-wet sand.
The very last of late September dies
In frosty silence and the hills declare
How vast the sky is, looked at from the land.
The Cottage Hospital
At the end of a long-walled garden in a red provincial town,
A brick path led to a mulberry- scanty grass at its feet.
I lay under blackening branches where the mulberry leaves hung down
Sheltering ruby fruit globes from a Sunday-tea-time heat.
Apple and plum espaliers basked upon bricks of brown;
The air was swimming with insects, and children played in the street.
Out of this bright intentness into the mulberry shade
Musca domestica (housefly) swung from the August light
Slap into slithery rigging by the waiting spider made
Which spun the lithe elastic till the fly was shrouded tight.
Down came the hairy talons and horrible poison blade
And none of the garden noticed that fizzing, hopeless fight.
Say in what Cottage Hospital whose pale green walls resound
With the tap upon polished parquet of inflexible nurses' feet
Shall I myself be lying when they range the screens around?
And say shall I groan in dying, as I twist the sweaty sheet?
Or gasp for breath uncrying, as I feel my senses drown'd
While the air is swimming with insects and children play in the street?
Self-Love: The Journey to Embrace Your Essence, Discover Intrinsic Worth, and Build Authentic Self-Esteem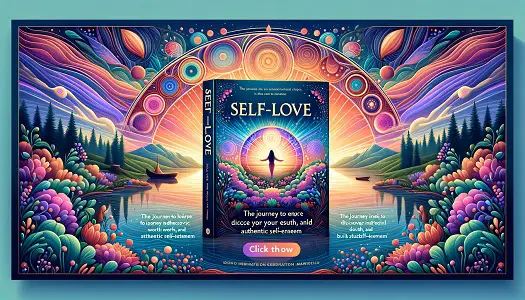 Elevate Your Relationships by Starting Within! Learn how a journey of self-love can lead to more meaningful, authentic connections. This e-book is your guide to developing a compassionate and fulfilling relationship with yourself.
Embark on Your Journey of Self-Love - Available on Amazon Now!
Upper Lambourne
Up the ash tree climbs the ivy,
Up the ivy climbs the sun,
With a twenty-thousand pattering,
Has a valley breeze begun,
Feathery ash, neglected elder,
Shift the shade and make it run –
Shift the shade toward the nettles,
And the nettles set it free,
To streak the stained Carrara headstone,
Where, in nineteen-twenty-three,
He who trained a hundred winners,
Paid the Final Entrance Fee.
Leathery limbs of Upper Lambourne,
Leathery skin from sun and wind,
Leathery breeches, spreading stables,
Shining saddles left behind –
To the down the string of horses
Moving out of sight and mind.
Feathery ash in leathery Lambourne
Waves above the sarsen stone,
And Edwardian plantations
So coniferously moan
As to make the swelling downland,
Far surrounding, seem their own.
Cornish Cliffs
Those moments, tasted once and never done,
Of long surf breaking in the mid-day sun.
A far-off blow-hole booming like a gun-
The seagulls plane and circle out of sight
Below this thirsty, thrift-encrusted height,
The veined sea-campion buds burst into white
And gorse turns tawny orange, seen beside
Pale drifts of primroses cascading wide
To where the slate falls sheer into the tide.
More than in gardened Surrey, nature spills
A wealth of heather, kidney-vetch and squills
Over these long-defended Cornish hills.
A gun-emplacement of the latest war
Looks older than the hill fort built before
Saxon or Norman headed for the shore.
And in the shadowless, unclouded glare
Deep blue above us fades to whiteness where
A misty sea-line meets the wash of air.
Nut-smell of gorse and honey-smell of ling
Waft out to sea the freshness of the spring
On sunny shallows, green and whispering.
The wideness which the lark-song gives the sky
Shrinks at the clang of sea-birds sailing by
Whose notes are tuned to days when seas are high.
From today's calm, the lane's enclosing green
Leads inland to a usual Cornish scene-
Slate cottages with sycamore between,
Small fields and tellymasts and wires and poles
With, as the everlasting ocean rolls,
Two chapels built for half a hundred souls.
Slough
Come, friendly bombs, and fall on Slough
It isn't fit for humans now,
There isn't grass to graze a cow
Swarm over, Death!
Come, bombs, and blow to smithereens
Those air-conditioned, bright canteens,
Tinned fruit, tinned meat, tinned milk, tinned beans
Tinned minds, tinned breath.
Mess up the mess they call a town —
A house for ninety-seven down
And once a week for half-a-crown
For twenty years,
And get that man with double chin
Who'll always cheat and always win,
Who washes his repulsive skin
In women's tears,
And smash his desk of polished oak
And smash his hands so used to stroke
And stop his boring dirty joke
And make him yell.
But spare the bald young clerks who add
The profits of the stinking cad;
It's not their fault that they are mad,
They've tasted Hell.
It's not their fault they do not know
The birdsong from the radio,
It's not their fault they often go
To Maidenhead
And talk of sports and makes of cars
In various bogus Tudor bars
And daren't look up and see the stars
But belch instead.
In labour-saving homes, with care
Their wives frizz out peroxide hair
And dry it in synthetic air
And paint their nails.
Come, friendly bombs, and fall on Slough
To get it ready for the plough.
The cabbages are coming now;
The earth exhales.
Loneliness
The last year's leaves are on the beech:
The twigs are black; the cold is dry;
To deeps beyond the deepest reach
The Easter bells enlarge the sky.
O ordered metal clatter-clang!
Is yours the song the angels sang?
You fill my heart with joy and grief –
Belief! Belief! And unbelief…
And, though you tell me I shall die,
You say not how or when or why.
Indifferent the finches sing,
Unheeding roll the lorries past:
What misery will this year bring
Now spring is in the air at last?
For, sure as blackthorn bursts to snow,
Cancer in some of us will grow,
The tasteful crematorium door
Shuts out for some the furnace roar;
But church-bells open on the blast
Our loneliness, so long and vast.
Westgate-On-Sea
Hark, I hear the bells of Westgate,
I will tell you what they sigh,
Where those minarets and steeples
Prick the open Thanet sky.
Happy bells of eighteen-ninety,
Bursting from your freestone tower!
Recalling laurel, shrubs and privet,
Red geraniums in flower.
Feet that scamper on the asphalt
Through the Borough Council grass,
Till they hide inside the shelter
Bright with ironwork and glass,
Striving chains of ordered children
Purple by the sea-breeze made,
Striving on to prunes and suet
Past the shops on the Parade.
Some with wire around their glasses,
Some with wire across their teeth,
Writhing frames for running noses
And the drooping lip beneath.
Church of England bells of Westgate!
On this balcony I stand,
White the woodwork wriggles round me,
Clocktowers rise on either hand.
For me in my timber arbour
You have one more message yet,
"Plimsolls, plimsolls in the summer,
Oh galoshes in the wet!"
The Olympic Girl
The sort of girl I like to see
Smiles down from her great height at me.
She stands in strong, athletic pose
And wrinkles her retroussé nose.
Is it distaste that makes her frown,
So furious and freckled, down
On an unhealthy worm like me?
Or am I what she likes to see?
I do not know, though much I care,
xxxxxxxx…..would I were
(Forgive me, shade of Rupert Brooke)
An object fit to claim her look.
Oh! would I were her racket press'd
With hard excitement to her breast
And swished into the sunlit air
Arm-high above her tousled hair,
And banged against the bounding ball
"Oh! Plung!" my tauten'd strings would call,
"Oh! Plung! my darling, break my strings
For you I will do brilliant things."
And when the match is over, I
Would flop beside you, hear you sigh;
And then with what supreme caress,
You'd tuck me up into my press.
Fair tigress of the tennis courts,
So short in sleeve and strong in shorts,
Little, alas, to you I mean,
For I am bald and old and green.
Middlesex
Gaily into Ruislip Gardens
Runs the red electric train,
With a thousand Ta's and Pardon's
Daintily alights Elaine;
Hurries down the concrete station
With a frown of concentration,
Out into the outskirt's edges
Where a few surviving hedges
Keep alive our lost Elysium – rural Middlesex again.
Well cut Windsmoor flapping lightly,
Jacqmar scarf of mauve and green
Hiding hair which, Friday nightly,
Delicately drowns in Dreen;
Fair Elaine the bobby-soxer,
Fresh-complexioned with Innoxa,
Gains the garden – father's hobby –
Hangs her Windsmoor in the lobby,
Settles down to sandwich supper and the television screen.
Gentle Brent, I used to know you
Wandering Wembley-wards at will,
Now what change your waters show you
In the meadowlands you fill!
Recollect the elm-trees misty
And the footpaths climbing twisty
Under cedar-shaded palings,
Low laburnum-leaned-on railings
Out of Northolt on and upward to the heights of Harrow hill.
Parish of enormous hayfields
Perivale stood all alone,
And from Greenford scent of mayfields
Most enticingly was blown
Over market gardens tidy,
Taverns for the bona fide,
Cockney singers, cockney shooters,
Murray Poshes, Lupin Pooters,
Long in Kelsal Green and Highgate silent under soot and stone.
Christmas
The bells of waiting Advent ring,
The Tortoise stove is lit again
And lamp-oil light across the night
Has caught the streaks of winter rain
In many a stained-glass window sheen
From Crimson Lake to Hookers Green.
The holly in the windy hedge
And round the Manor House the yew
Will soon be stripped to deck the ledge,
The altar, font and arch and pew,
So that the villagers can say
'The church looks nice' on Christmas Day.
Provincial Public Houses blaze,
Corporation tramcars clang,
On lighted tenements I gaze,
Where paper decorations hang,
And bunting in the red Town Hall
Says 'Merry Christmas to you all'.
And London shops on Christmas Eve
Are strung with silver bells and flowers
As hurrying clerks the City leave
To pigeon-haunted classic towers,
And marbled clouds go scudding by
The many-steepled London sky.
And girls in slacks remember Dad,
And oafish louts remember Mum,
And sleepless children's hearts are glad.
And Christmas-morning bells say 'Come!'
Even to shining ones who dwell
Safe in the Dorchester Hotel.
And is it true? And is it true,
This most tremendous tale of all,
Seen in a stained-glass window's hue,
A Baby in an ox's stall ?
The Maker of the stars and sea
Become a Child on earth for me ?
And is it true ? For if it is,
No loving fingers tying strings
Around those tissued fripperies,
The sweet and silly Christmas things,
Bath salts and inexpensive scent
And hideous tie so kindly meant,
No love that in a family dwells,
No carolling in frosty air,
Nor all the steeple-shaking bells
Can with this single Truth compare –
That God was man in Palestine
And lives today in Bread and Wine.
Business Girls
From the geyser ventilators
Autumn winds are blowing down
On a thousand business women
Having baths in Camden Town
Waste pipes chuckle into runnels,
Steam's escaping here and there,
Morning trains through Camden cutting
Shake the Crescent and the Square.
Early nip of changeful autumn,
Dahlias glimpsed through garden doors,
At the back precarious bathrooms
Jutting out from upper floors;
And behind their frail partitions
Business women lie and soak,
Seeing through the draughty skylight
Flying clouds and railway smoke.
Rest you there, poor unbelov'd ones,
Lap your loneliness in heat.
All too soon the tiny breakfast,
Trolley-bus and windy street!
Executive
I am a young executive. No cuffs than mine are cleaner;
I have a Slimline brief-case and I use the firm's Cortina.
In every roadside hostelry from here to Burgess Hill
The maîtres d'hôtel all know me well, and let me sign the bill.
You ask me what it is I do. Well, actually, you know,
I'm partly a liaison man, and partly P.R.O.
Essentially, I integrate the current export drive
And basically I'm viable from ten o'clock till five.
For vital off-the-record work – that's talking transport-wise –
I've a scarlet Aston-Martin – and does she go? She flies!
Pedestrians and dogs and cats, we mark them down for slaughter.
I also own a speedboat which has never touched the water.
She's built of fibre-glass, of course. I call her 'Mandy Jane'
After a bird I used to know – No soda, please, just plain –
And how did I acquire her? Well, to tell you about that
And to put you in the picture, I must wear my other hat.
I do some mild developing. The sort of place I need
Is a quiet country market town that's rather run to seed
A luncheon and a drink or two, a little savoir faire –
I fix the Planning Officer, the Town Clerk and the Mayor.
And if some Preservationist attempts to interfere
A 'dangerous structure' notice from the Borough Engineer
Will settle any buildings that are standing in our way –
The modern style, sir, with respect, has really come to stay.