Perseverance is continued effort and determination. Inspirational quotes about perseverance will encourage your fighting spirit, help you to achieve your goals and change your life to live your dreams.
If you're searching for best quotes about strength and best courage quotes that perfectly capture what you'd like to say or just want to feel inspired yourself, browse through an amazing collection of encouraging brave quotes, inspiring hope quotes and popular hard times quotes.
Famous Perseverance Quotes
Perseverance, secret of all triumphs. Victor Hugo
If one dream should fall and break into a thousand pieces, never be afraid to pick one of those pieces up and begin again. Flavia Weedn
Success is no accident. It is hard work, perseverance, learning, studying, sacrifice and most of all, love of what you are doing or learning to do. Pele
Perseverance is failing 19 times and succeeding the 20th. Julie Andrews
Don't be discouraged. It's often the last key in the bunch that opens the lock. Author Unknown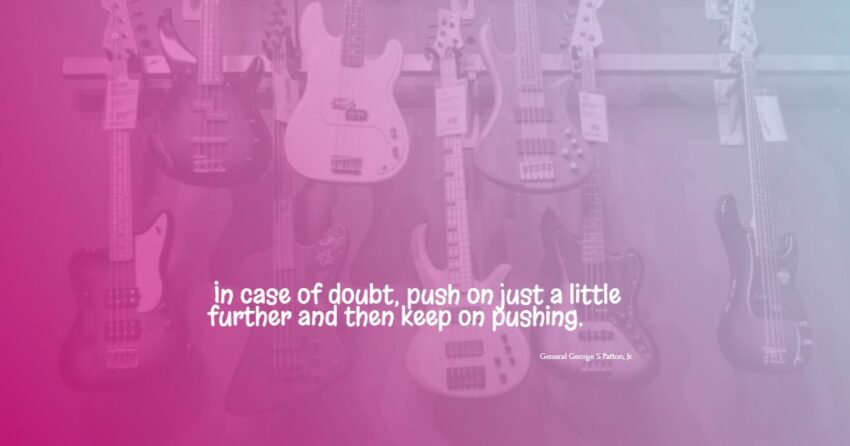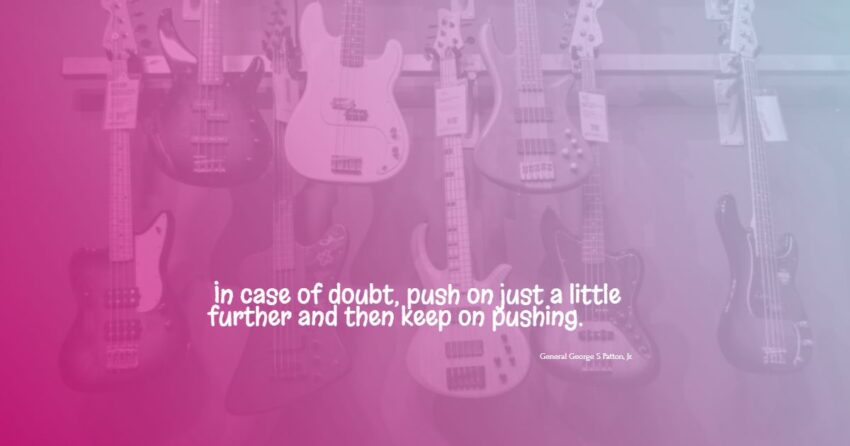 Nothing in this world can take the place of persistence. Talent will not; nothing is more common than unsuccessful people with talent. Genius will not; unrewarded genius is almost a proverb. Education will not; the world is full of educated derelicts. Persistence and determination alone are omnipotent. The slogan press on" has solved and always will solve the problems of the human race. Calvin Coolidge
Many of life's failures are people who did not realize how close they were to success when they gave up. Thomas Edison
Through hard work, perseverance and a faith in God, you can live your dreams. Ben Carson
The difference between perseverance and obstinacy is that one comes from a strong will, and the other from a strong won't. Henry Ward Beecher
Quotes About Perseverance
Never, never, never, never give up. Winston Churchill
Let me tell you the secret that has led to my goal. My strength lies solely in my tenacity. Louis Pasteur
Just remember, you can do anything you set your mind to, but it takes action, perseverance, and facing your fears. Gillian Anderson
The difference between a successful person and others is not a lack of strength, not a lack of knowledge, but rather a lack in will. Vince Lombardi Jr.
The will to persevere is often the difference between failure and success. David Sarnoff
Keep on going, and the chances are that you will stumble on something, perhaps when you are least expecting it. I never heard of anyone ever stumbling on something sitting down. Charles F. Kettering
He conquers who endures. Persius
Some lean back. But those who lean forward are poised to cross the finish-line, first! T.F. Hodge
Persist and persevere, and you will find most things that are attainable, possible. Lord Chesterfield
The most essential factor is persistence – the determination never to allow your energy or enthusiasm to be dampened by the discouragement that must inevitably come. James Whitcomb Riley
Though you may hear me holler, and you may see me cry- I'll be dogged, sweet baby, if you gonna see me die. Langston Hughes
Nothing in the world can take the place of persistence. Talent will not; nothing is more common than unsuccessful men with talent. Genius will not; unrewarded genius is almost a proverb. Education will not; the world is full of educated derelicts. Persistence and determination alone are omnipotent. The slogan, 'press on' has solved, and always will solve, the problems of the human race. Calvin Coolidge
A little more persistence, a little more effort, and what seemed hopeless failure may turn to glorious success. Elbert Hubbard
Decide carefully, exactly what you want in life, then work like mad to make sure you get it! Hector Crawford
Patience and perseverance have a magical effect before which difficulties disappear and obstacles vanish. John Quincy Adams
Inspirational Power of Perseverance Quotes
Perseverance is not a long race; it is many short races one after the other. Walter Elliot
Success seems to be connected with action. Successful men keep moving. They make mistakes, but they don't quit. Conrad Hilton
Through perseverance many people win success out of what seemed destined to be certain failure. Benjamin Disraeli
The difference between the difficult and the impossible is that the impossible takes a little longer time. Lady Aberdeen
Rivers know this: there is no hurry. We shall get there some day. A.A. Milne
I am a slow walker, but I never walk back. Abraham Lincoln
No one succeeds without effort… Those who succeed owe their success to perseverance. Ramana Maharshi
Perseverance is not a long race; it is many short races one after another. Walter Elliott
It's not that I'm so smart, it's just that I stay with problems longer. Albert Einstein
The greatest oak was once a little nut who held its ground. Anonymous
In the confrontation between the stream and the rock, the stream always wins- not through strength but by perseverance. H. Jackson Brown
In the realm of ideas everything depends on enthusiasm… in the real world all rests on perseverance. Johann Wolfgang von Goethe
In the confrontation between the stream and the rock, the stream always wins – not through strength but by perseverance. H. Jackson Brown
We truly believe with hard work, dedication and perseverance, we can become the best at what we do. No one wants to become mediocre. Andy Biersack
We can do anything we want to do if we stick to it long enough. Helen Keller
Men fail much oftener from want of perseverance than from want of talent. William Cobbett
God helps those who persevere. The Koran
Age wrinkles the body. Quitting wrinkles the soul. Douglas MacArthur
How long should you try? UNTIL! Jim Rohn
The brick walls are there for a reason. The brick walls are not there to keep us out. The brick walls are there to give us a chance to show how badly we want something. Because the brick walls are there to stop the people who don't want it badly enough. They're there to stop the other people. Randy Pausch
I am not judged by the number of times I fail, but by the number of times I succeed: and the number of times I succeed is in direct proportion to the number of times I fail and keep trying. Tom Hopkins
Our greatest weakness lies in giving up. The most certain way to succeed is always to try just one more time. Thomas Edison
Sometimes you must cross a bridge and other times you need to burn it. But, always keep building one and never lose your faith in life. Dodinsky
It always seems impossible until it's done. Nelson Mandela
Failure is often that early morning hour of darkness which precedes the dawning of the day of success. Leigh Mitchell Hodges
You aren't going to find anybody that's going to be successful without making a sacrifice and without perseverance. Lou Holtz
The three ordinary things that we often don't pay enough attention to, but which I believe are the drivers of all success, are hard work, perseverance, and basic honesty. Azim Premji
A bend in the road is not the end of the road…Unless you fail to make the turn. Helen Keller
You may have to fight a battle more than once to win it. Margaret Thatcher
It is not enough to begin; continuance is necessary. Mere enrollment will not make one a scholar; the pupil must continue in the school through the long course, until he masters every branch. Success depends upon staying power. The reason for failure in most cases is lack of perseverance."
It's perseverance that's the key. It's persevering for long enough to achieve your potential. Lynn Davies
As I look back on my life, I realize that every time I thought I was being rejected from something good, I was actually being redirected to something better. Dr. Steve Maraboli
If I had to select one quality, one personal characteristic that I regard as being most highly correlated with success, whatever the field, I would pick the trait of persistence. Determination. The will to endure to the end, to get knocked down seventy times and get up off the floor saying, 'here comes number seventy-one!' Richard M. Devos
Never stop fighting until you arrive at your destined place – that is, the unique you. Have an aim in life, continuously acquire knowledge, work hard, and have perseverance to realise the great life. A. P. J. Abdul Kalam