In health and profound relationships, as with so much else, it's the little things that count. Famous romantic quotes on love will warm your heart and express your affection.
If you're searching for love words to share with the people you love or just want to feel inspired yourself, browse through an amazing collection of sweet love lines, cute crush quotes straight from the heart and wedding anniversary greetings.
Romantic Quotes For Him/Her
A flower cannot blossom without sunshine, and man cannot live without love. Max Muller
One day you will kiss a man you can't breathe without and find that breath is of little consequence. Karen Marie Moning
I seem to have loved you in numberless forms, numberless times, in life after life, in age after age forever. Rabindranath Tagore

Self-Love: The Journey to Embrace Your Essence, Discover Intrinsic Worth, and Build Authentic Self-Esteem

Your journey to self-discovery and enriched relationships starts here. Begin a Life-Changing Journey with this eBook to embrace your true worth and see how it reshapes every aspect of your life, from personal growth to enriching your relationships.

Get Your Copy on Amazon and Start Transforming Today!
What makes someone irresistible,
is not their looks,
but the way they can make your mind tickle,
your heart race and your soul smile, all at once. Drishti Bablani
You know you're in love when you can't fall asleep because reality is finally better than your dreams. Dr. Seuss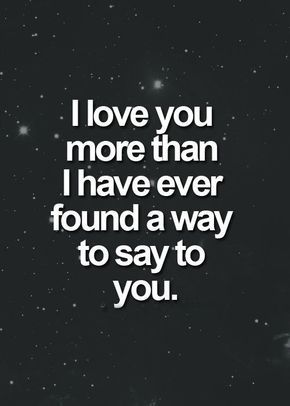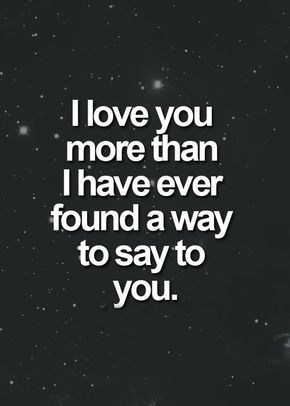 To be your friend was all I ever wanted; to be your lover was all I ever dreamed. Valerie Lombardo
There is no pretending,' Jace said with absolute clarity. 'I love you, and I will love you until I die, and if there is life after that, I'll love you then.' Cassandra Clare
My love for you has no depth, its boundaries are ever-expanding. Christina White
There is never a time or place for true love. It happens accidentally, in a heartbeat, in a single flashing, throbbing moment. Sarah Dessen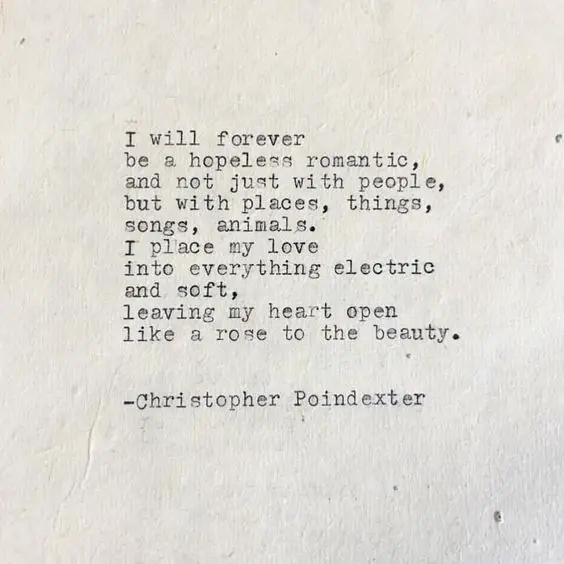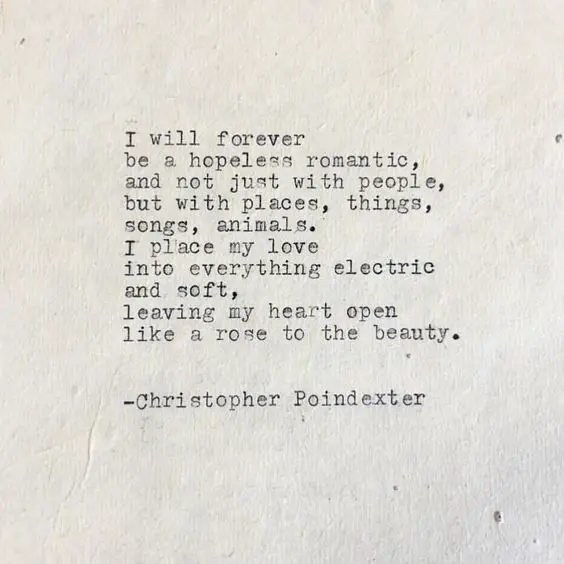 You know that when I hate you, it is because I love you to a point of passion that unhinges my soul. Julie de Lespinasse
I love you as one loves certain dark things, secretly, between the shadow and the soul. Pablo Neruda
The very first moment I beheld him, my heart was irrevocably gone. Jane Austen
If I had to choose between breathing and loving you I would use my last breath to tell you I love you. DeAnna Anderson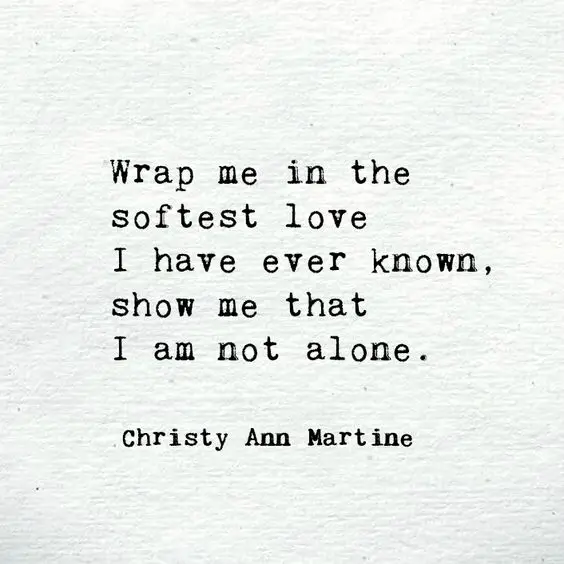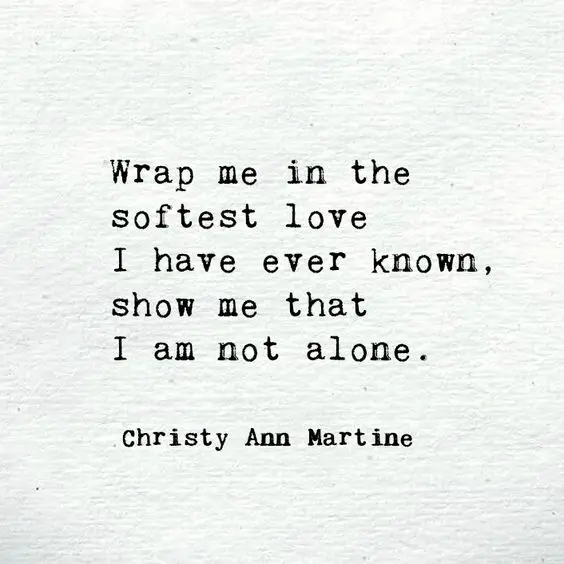 Promise me you'll never forget me, because if I thought you would, I'd never leave. A.A. Milne
You're always the first and the last thing on this heart of mine. No matter where I go, or what I do, I'm thinking of you. Dierks Bentley
Your hand touching mine. This is how galaxies collide. Sanober Khan
I don't wanna close my eyes, I don't wanna fall asleep, cuz I'd miss you babe and I don't wanna miss a thing. Aerosmith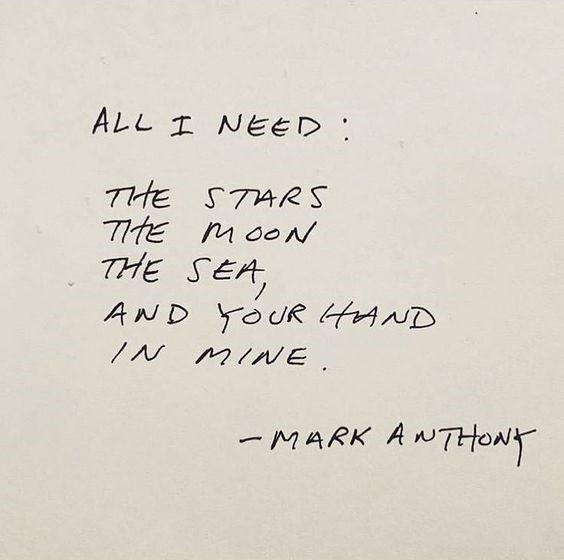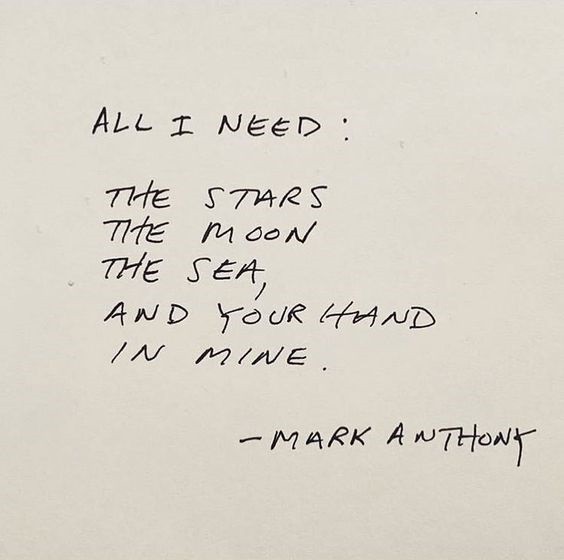 She was ready to deny the existence of space and time rather than admit that love might not be eternal. Simone de Beauvoir
My love for you is past the mind, beyond my heart, and into my soul. Boris Kodjoe
I crossed a thousand leagues to come to you and lost the best part of me along the way. Don't tell me to leave. George R.R. Martin

Self-Love: The Journey to Embrace Your Essence, Discover Intrinsic Worth, and Build Authentic Self-Esteem

Unlock Your Full Potential with Self-Love! Dive into this e-book and learn how to cultivate a deep, nurturing love for yourself that radiates outwards, improving your connections with others and bringing joy and fulfillment to your life.

Find Your Path to Self-Love on Amazon Today!
Each day I love you more, today more than yesterday and less than tomorrow. Rosemonde Gerard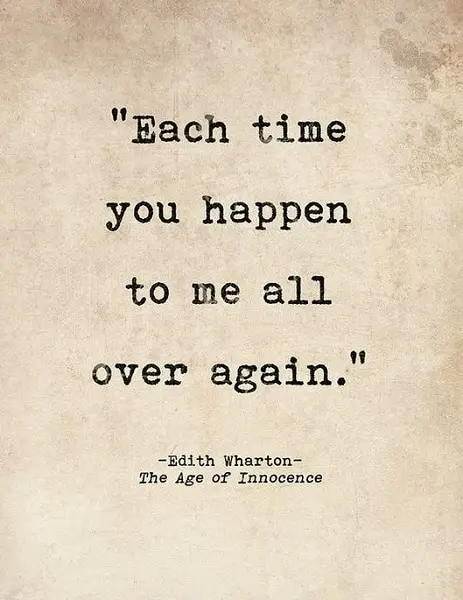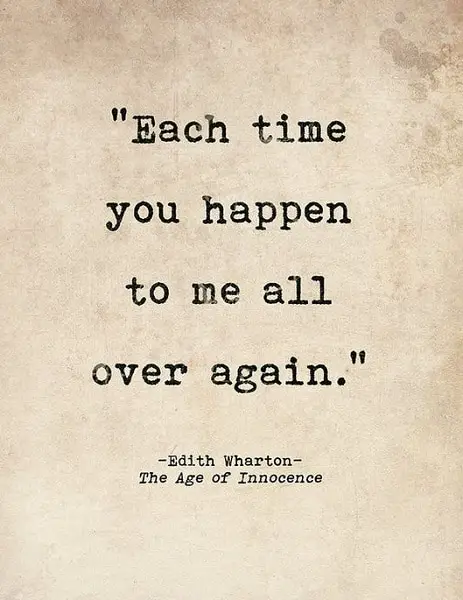 In short, I will part with anything for you, but you. Mary Wortley Montagu
For the two of us, home isn't a place. It is a person. And we are finally home. Stephanie Perkins
And he took her in his arms and kissed her under the sunlit sky, and he cared not that they stood high upon the walls in the sight of many. J.R.R. Tolkien
You're nothing short of my everything. Ralph Block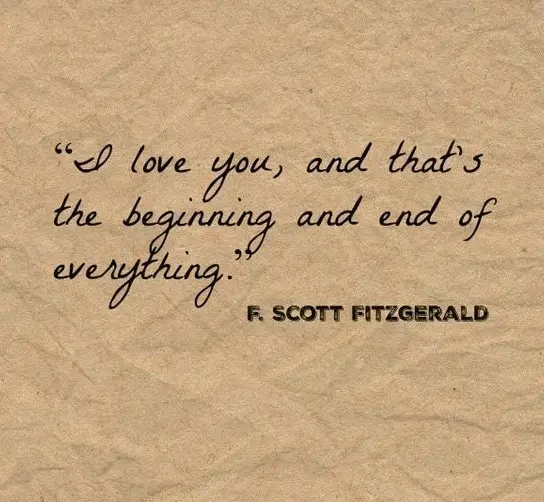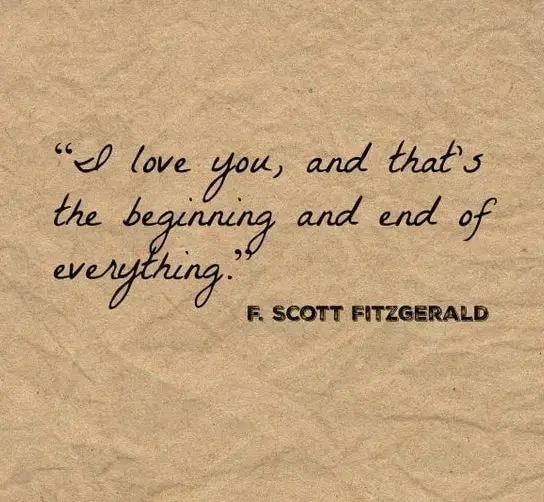 They say when you are missing someone that they are probably feeling the same, but I don't think it's possible for you to miss me as much as I'm missing you right now. Edna St. Vincent Millay
My heart is and always will be yours. Jane Austen
You can't force love, I realized. It's there or it isn't. If it's not there, you've got to be able to admit it. If it is there, you've got to do whatever it takes to protect the ones you love. Richelle Mead
Your love shines in my heart as sun that shines upon the earth. Eleanor Di Guillo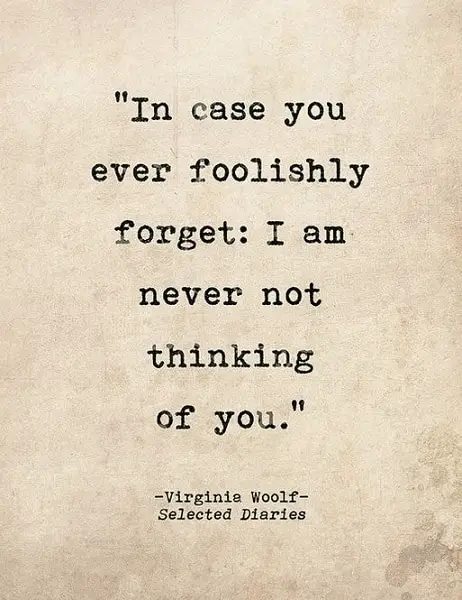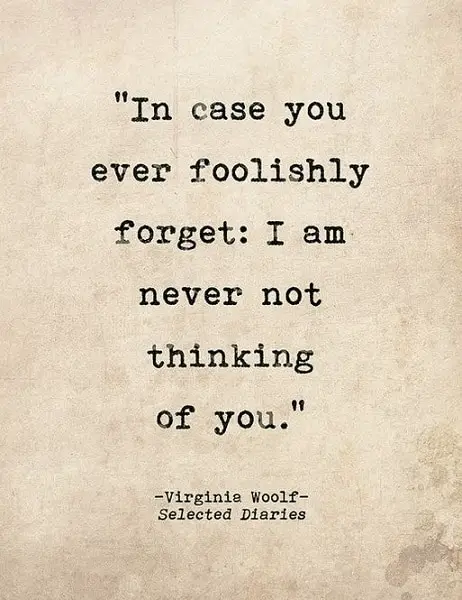 Romance is the glamour which turns the dust of everyday life into a golden haze. Elinor Glyn
So, I love you because the entire universe conspired to help me find you. Paulo Coelho
Love understands love; it needs no talk. Francis Havergal
But love, I've come to understand, is more than three words mumbled before bedtime. Love is sustained by action, a pattern of devotion in the things we do for each other every day. Nicholas Sparks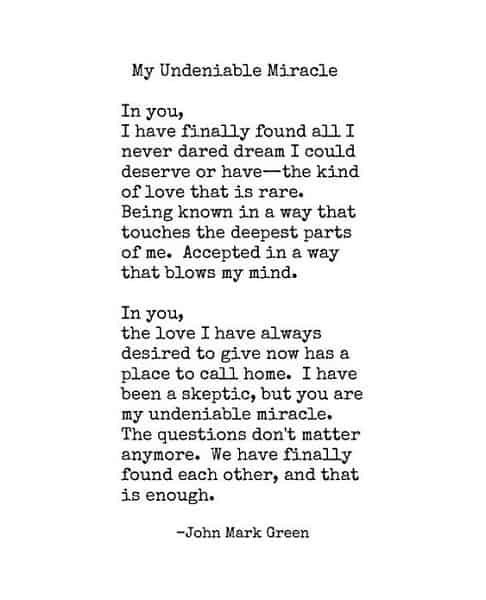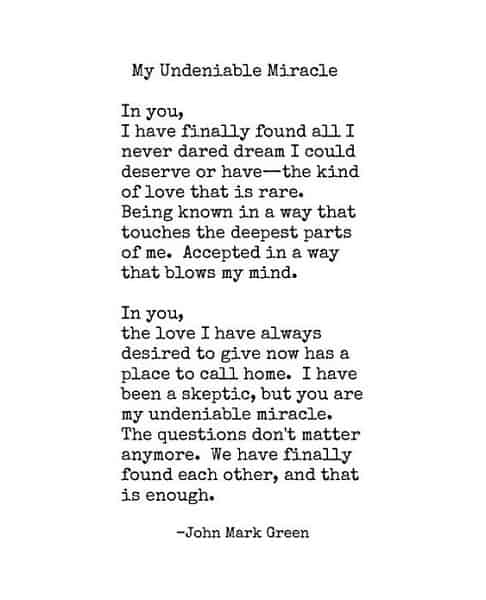 Love stretches your heart and makes you big inside. Margaret Walker
So, it's not gonna be easy. It's going to be really hard; we're gonna have to work at this every day, but I want to do that because I want you. I want all of you, forever, every day. You and me … every day. Nicholas Sparks
Love brings to life whatever is dead around us. Franz Rosenzweig
I've been in love with you since the very beginning. You asked why there isn't anyone else in my life, and the reason … is you. Julie James

Self-Love: The Journey to Embrace Your Essence, Discover Intrinsic Worth, and Build Authentic Self-Esteem

Elevate Your Relationships by Starting Within! Learn how a journey of self-love can lead to more meaningful, authentic connections. This e-book is your guide to developing a compassionate and fulfilling relationship with yourself.

Embark on Your Journey of Self-Love - Available on Amazon Now!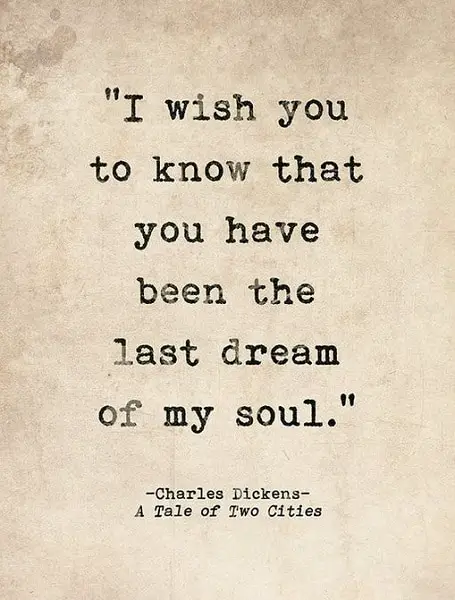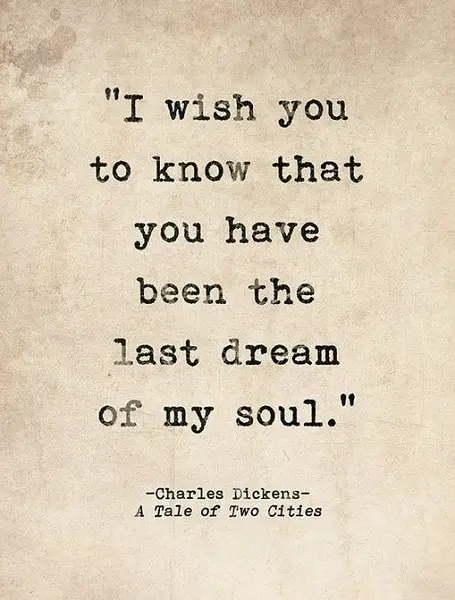 In your smile I see something more beautiful than the stars. Beth Revis
One word frees us of all the weight and pain of life: That word is love. Sophocles
You are my heart, my life, my entire existence. Julie Kagawa
It was a million tiny little things that, when you added them all up, they meant we were supposed to be together… and I knew it. Tom Hanks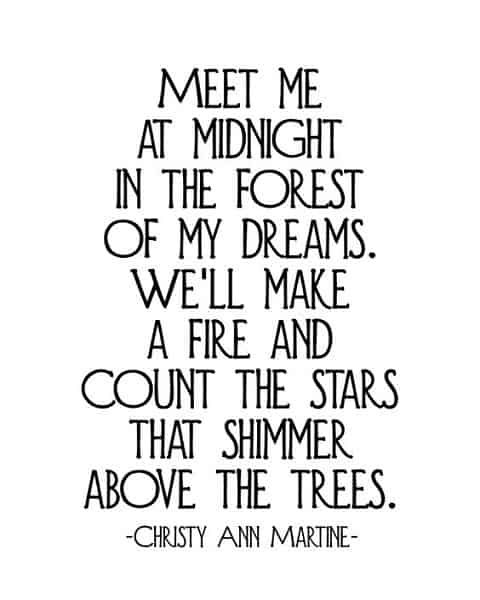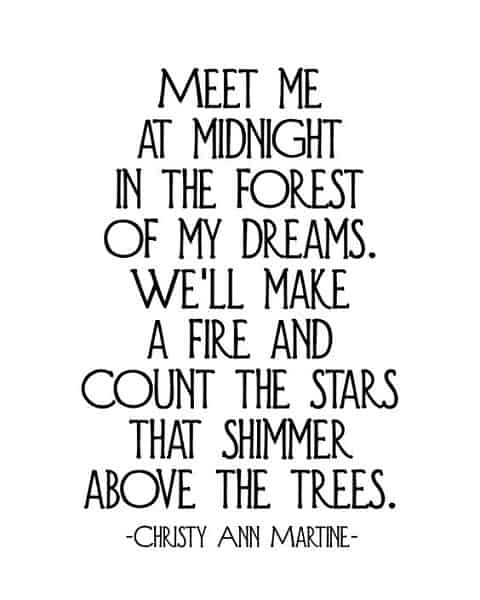 The real lover is the man who can thrill you by kissing your forehead or smiling into your eyes or just staring into space. Marilyn Monroe
The very essence of romance is uncertainty. Oscar Wilde
Love is like the wind, you can't see it, but you can feel it. Nicholas Sparks
To love is nothing. To be loved is something. But to love and be loved, that's everything T. Tolis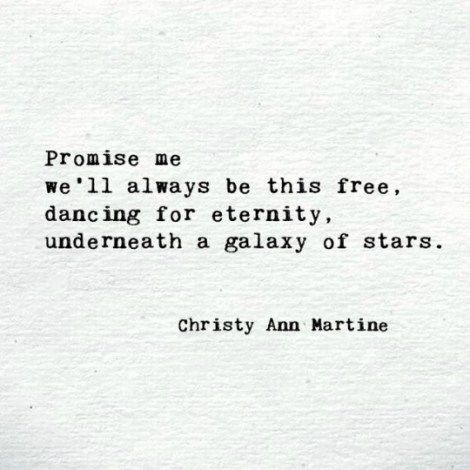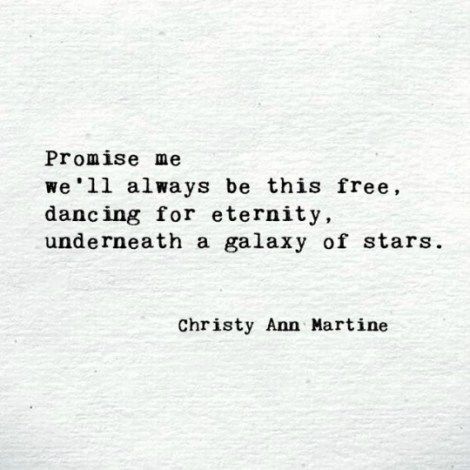 If you love somebody, let them go, for if they return, they were always yours. If they don't, they never were. Kahlil Gibran
I swear I couldn't love you more than I do right now, and yet I know I will tomorrow. Leo Christopher
Love is a rebellious bird that nobody can tame. Veronica Rossi
I would rather spend one lifetime with you, than face all the ages of this world alone.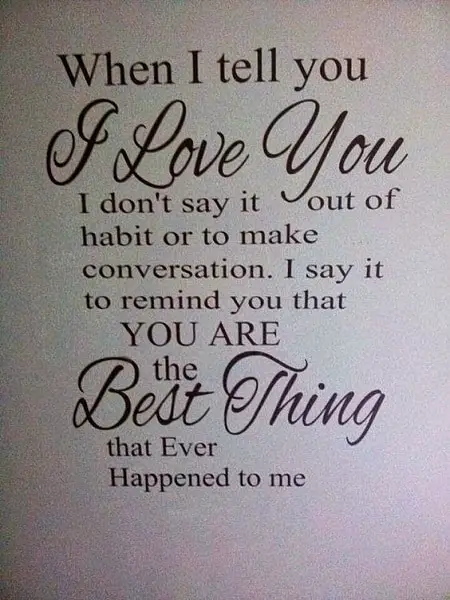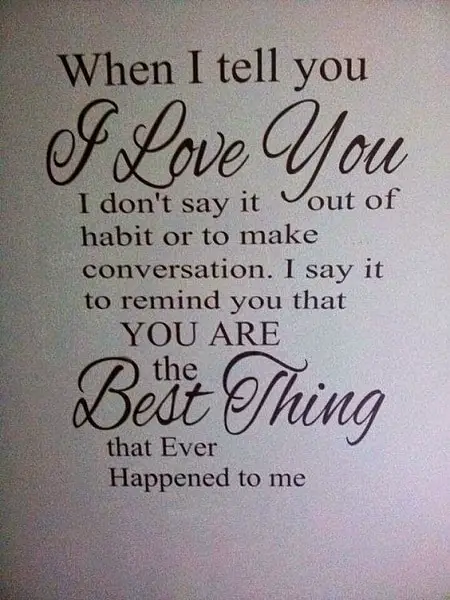 My soul will find yours. Jude Deveraux
I saw that you were perfect, and so I loved you. Then I saw that you were not perfect, and I loved you even more Angelita Lim
Whatever our souls are made of, his and mine are the same. Emily Brontë
Every heart sings a song, incomplete, until another heart whispers back. Those who wish to sing always find a song. At the touch of a lover, everyone becomes a poet. Plato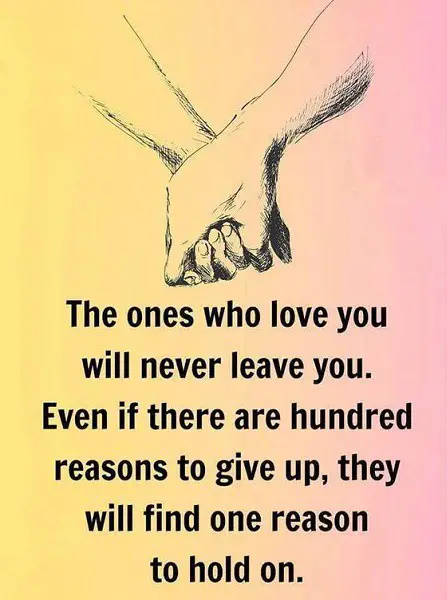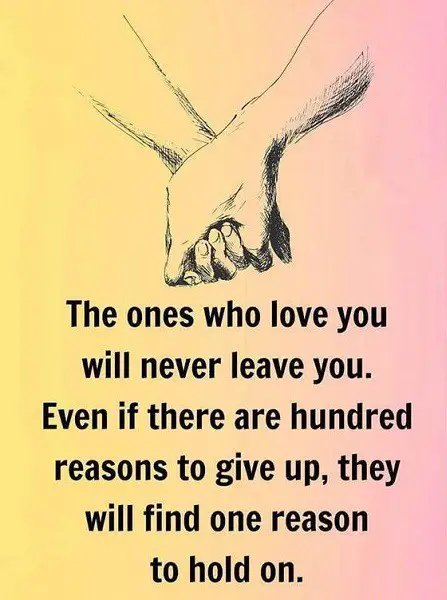 For thousands of nights I dreamed of making love to you. No man on earth has ever hated sunrise as I do. Lisa Kleypas
We loved with a love that was more than love. Edgar Allan Poe
There is always some madness in love. But there is also always some reason in madness. Friedrich Nietzsche
I desire a love so loud that is shatters the darkness — its echoes reverberating through the rising and falling of the sun. Gareth Egan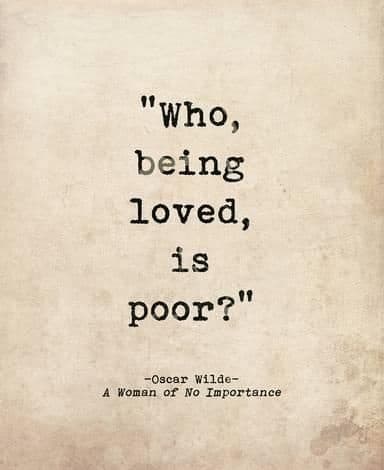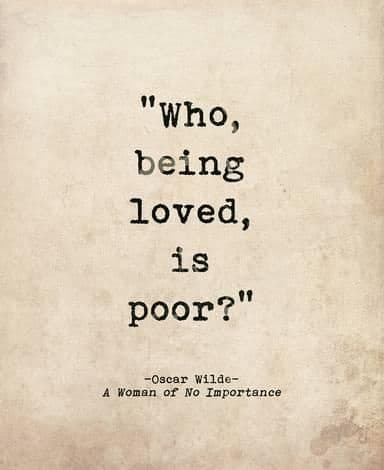 Love is friendship that has caught fire. Ann Landers
When love is not madness it is not love. Pedro Calderon de la Barca
Sometimes the heart sees what is invisible to the eye. H. Jackson Brown, Jr.
Beauty is the illumination of your soul. John O'Donohue
Here it's safe, here it's warm. Here the daisies guard you from every harm. Here your dreams are sweet and tomorrow brings them true. Here is the place where I love you. Suzanne Collins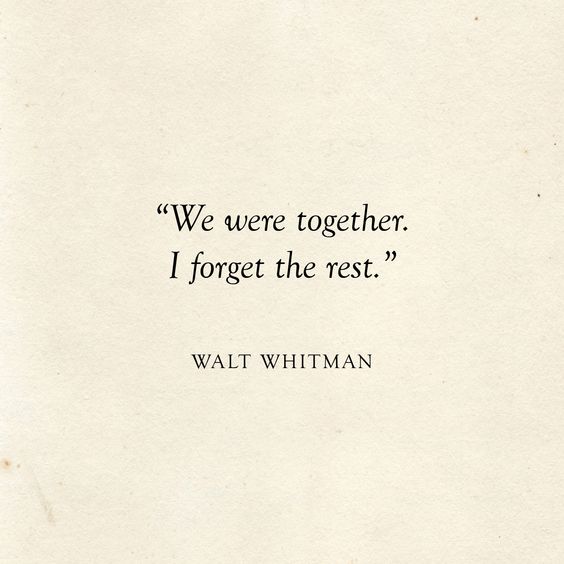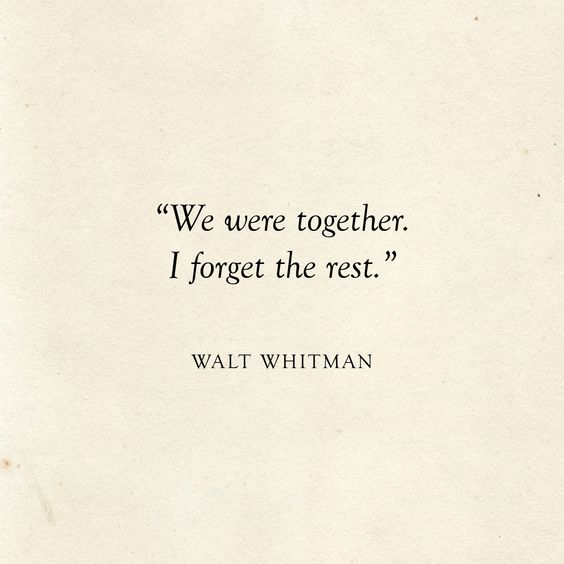 Let us always meet each other with smile, for the smile is the beginning of love. Mother Teresa
Immature love says: 'I love you because I need you.' Mature love says 'I need you because I love you.' Erich Fromm
You can be gorgeously beautiful at thirty, stay extremely charming at forty and be irresistible all throughout your life. Beauty is basically a choice.
Just because I'm not forever by your side doesn't mean that's not precisely where I want to be. Stephanie Laurens
What one ought to capture in beauty is that which is treacherous and irresistible. Laszlo Krasznahorkai
The best thing to hold onto in life is each other. Audrey Hepburn
Best Romantic Quotes You Should Share With Your Love
The best love is the kind that awakens the soul and makes us reach for more, that plants a fire in our hearts and brings peace to our minds. And that's what you've given me. That's what I'd hoped to give you forever. Nicholas Sparks
Anyone who falls in love is searching for the missing pieces of themselves. So, anyone who's in love gets sad when they think of their lover. It's like stepping back inside a room you have fond memories of, one you haven't seen in a long time. Haruki Murakami
Two people in love, alone, isolated from the world, that's beautiful. Milan Kundera
Being deeply loved by someone gives you strength, while loving someone deeply gives you courage. Lao Tzu
To love and be loved is to feel the sun from both sides. David Viscott
Where there is love there is life. Mahatma Gandhi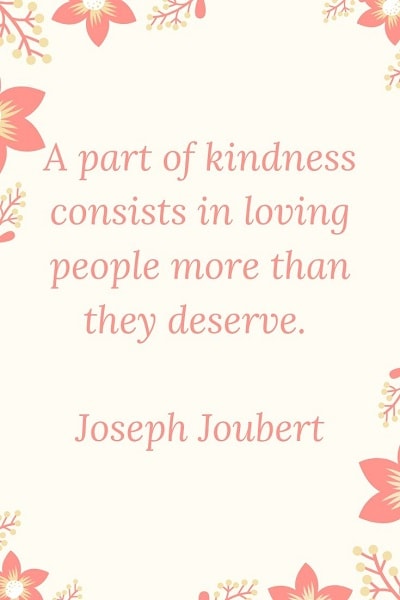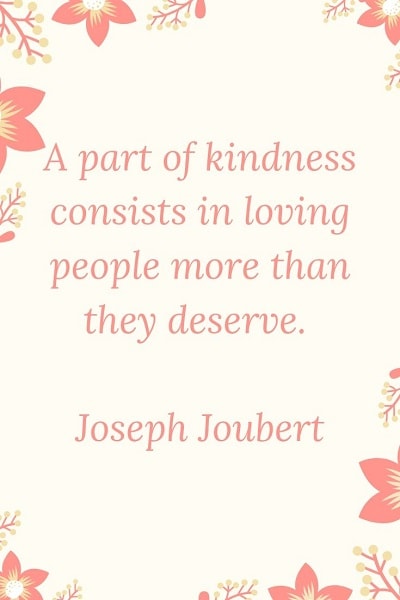 To love. To be loved. To never forget your own insignificance. To never get used to the unspeakable violence and the vulgar disparity of life around you. To seek joy in the saddest places. To pursue beauty to its lair. To never simplify what is complicated or complicate what is simple. To respect strength, never power. Above all, to watch. To try and understand. To never look away. And never, never to forget. Arundhati Roy
Love doesn't make the world go 'round. Love is what makes the ride worthwhile. Franklin P. Jones
As soon go kindle fire with snow, as seek to quench the fire of love with words. Shakespeare
Once upon a time there was a boy who loved a girl and her laughter was a question, he wanted to spend his whole life answering. Nicole Krauss
Oh, how a quiet love can drown out every fear. Jessica Katoff
If you wish to be loved, show more of your faults than your virtues. Edward G. Bulwer-Lytton
In vain have I struggled. It will not do. My feelings will not be repressed. You must allow me to tell you how ardently I admire and love you. Jane Austen
Love is an irresistible desire to be irresistibly desired. Robert Frost
A kiss is a lovely trick designed by nature to stop speech when words become superfluous. Ingrid Bergman
Love is the wisdom of the fool and the folly of the wise. Samuel Johnson
A soulmate's purpose is to shake you up, tear apart your ego a little bit, show you your obstacles and addictions, break your heart open so new light can get in, make you so desperate and out of control that you have to transform your life, then introduce you to your spiritual master… Elizabeth Gilbert
He's more myself than I am. Emily Bronte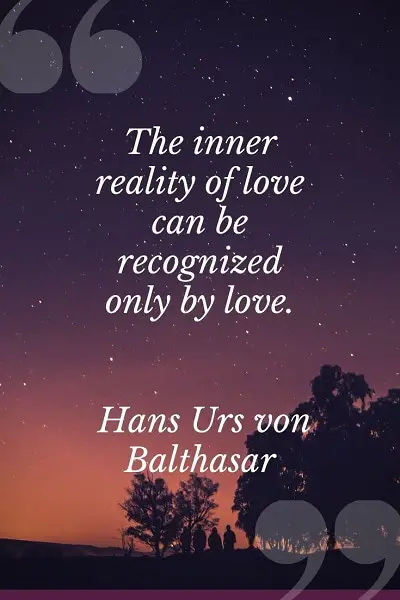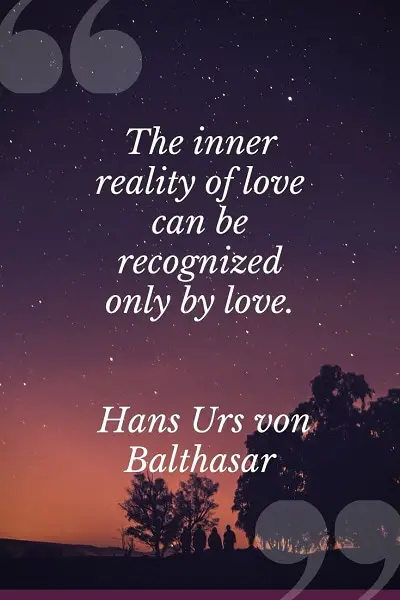 The most powerful weapon on earth is the human soul on fire. Ferdinand Foch
Love is when he gives you a piece of your soul, that you never knew was missing. Torquato Tasso
I love that feeling of being in love, the effect of having butterflies when you wake up in the morning. That is special. Jennifer Aniston
Love is the flower you've got to let grow. John Lennon
The hunger for love is much more difficult to remove than the hunger for bread. Mother Teresa
I need you like a heart needs a beat. One Republic
A woman knows the face of the man she loves as a sailor knows the open sea. Honore de Balzac
I love you without knowing how, or when, or from where. I love you simply, without problems or pride: I love you in this way because I do not know any other way of loving but this, in which there is no I or you, so intimate that your hand upon my chest is my hand, so intimate that when I fall asleep your eyes close. Pablo Neruda
Only once in your life, I truly believe, you find someone who can completely turn your world around. You tell them things that you've never shared with another soul and they absorb everything you say and actually want to hear more. You share hopes for the future, dreams that will never come true, goals that were never achieved and the many disappointments life has thrown at you. The things that seem insignificant to most people such as a note, song or walk become invaluable treasures kept safe in your heart to cherish forever. Memories of your childhood come back and are so clear and vivid it's like being young again. Colors seem brighter and more brilliant. Laughter seems part of daily life where before it was infrequent or didn't exist at all. Simple things bring them to mind like a pale blue sky, gentle wind or even a storm cloud on the horizon. You open your heart knowing that there's a chance it may be broken one day and in opening your heart, you experience a love and joy that you never dreamed possible. Bob Marley
Love knows not distance; it hath no continent; its eyes are for the stars. Gilbert Parker
Come live in my heart and pay no rent. Samual Lover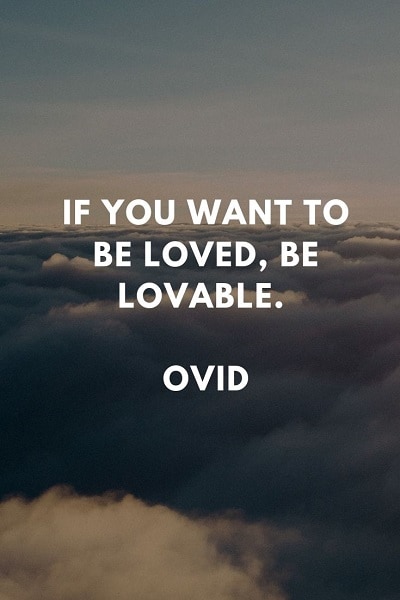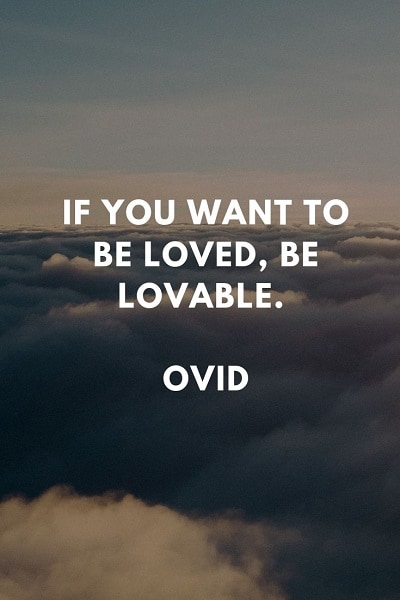 Love does not begin and end the way we seem to think it does. Love is a battle, love is a war; love is a growing up. James A. Baldwin
When someone loves you, the way they say your name is different. You know that your name is safe in their mouth. Jess C. Scott
The art of love is largely the art of persistence. Albert Ellis
I love you. Remember. They cannot take it. Lauren Oliver
Remember to hold hands and cherish the moment for someday that person might not be there again. Give time to love, give time to speak! And give time to share the precious thoughts in your mind. Bob Moorehead
There is no remedy for love but to love more. Henry David Thoreau
There is only one happiness in life, to love and to be loved. George Sand
Love does not consist in gazing at each other, but in looking outward together in the same direction. Antoine de Saint-Exupery
Before you, Bella, my life was like a moonless night. Very dark, but there were stars, points of light and reason. And then you shot across my sky like a meteor. Suddenly everything was on fire; there was brilliancy, there was beauty. When you were gone, when the meteor had fallen over the horizon, everything went black. Nothing had changed, but my eyes were blinded by the light. I couldn't see the stars anymore. And there was no more reason, for anything. Stephenie Meyer
If you find someone you love in your life, then hang on to that love. Princess Diana
Loving you never was an option. It was a necessity. Truth Devour
Love is of all passions the strongest, for it attacks simultaneously the head, the heart and the senses. Lao Tzu
Love lets you find those hidden places in another person, even the ones they didn't know were there, even the ones they wouldn't have thought to call beautiful themselves. Hilary T. Smith
Touch seems to be as essential as sunlight. Diane Ackerman
It isn't possible to love and part. You will wish that it was. You can transmute love, ignore it, muddle it, but you can never pull it out of you. I know by experience that the poets are right: love is eternal. E.M. Forster
I like not only to be loved, but also to be told I am loved. George Eliot
When I look into your eyes, I know I have found the mirror of my soul. Joey W. Hill
The first duty of love is to listen. Paul Tillich
If you gave someone your heart and they died, did they take it with them? Did you spend the rest of forever with a hole inside you that couldn't be filled? Jodi Picoult
I knew the second I met you that there was something about you I needed. Turns out it wasn't something about you at all. It was just you. Jamie McGuire
We can only learn to love by loving. Iris Murdoch
I am catastrophically in love with you. Cassandra Clare
There can be no deep disappointment where there is not deep love. Martin Luther King, Jr.
Love is a force more formidable than any other. Barbara de Angelis
You can talk with someone for years, every day, and still, it won't mean as much as what you can have when you sit in front of someone, not saying a word, yet you feel that person with your heart, you feel like you have known the person for forever … connections are made with the heart, not the tongue. C. JoyBell C.
Love is not only something you feel, it is something you do. David Wilkerson
Sometimes I can't see myself when I'm with you. I can only just see you. Jodi Lynn Anderson
When we are in love, we seem to ourselves quite different from what we were before. Blaise Pascal
You are the one girl that made me risk everything for a future worth having. Simone Elkele
For small creatures such as we the vastness is bearable only through love. Carl Sagan
Only divine love bestows the keys of knowledge. Arthur Rimbaud
In order to be happy oneself it is necessary to make at least one other person happy. Theodor Reik
A part of kindness consists in loving people more than they deserve. Joseph Joubert
Finding someone you love and who loves you back is a wonderful, wonderful feeling. But finding a true soul mate is an even better feeling. A soul mate is someone who understands you like no other, loves you like no other, will be there for you forever, no matter what. They say that nothing lasts forever, but I am a firm believer in the fact that for some, love lives on even after we're gone. Cecelia Ahern
If you want to be loved, be lovable. Ovid
No matter what has happened. No matter what you've done. No matter what you will do. I will always love you. I swear it. C.J. Redwine
Love is the attempt to form a friendship inspired by beauty. Marcus Tullius Cicero
The inner reality of love can be recognized only by love. Hans Urs von Balthasar
Love is energy of life. Robert Browning
Love is a decision; it is a judgment; it is a promise. If love were only a feeling, there would be no basis for the promise to love each other forever. A feeling comes and it may go. How can I judge that it will stay forever, when my act does not involve judgment and decision. Erich Fromm
The ear is the avenue to the heart. Voltaire
I wanted to tell you that wherever I am, whatever happens, I'll always think of you, and the time we spent together, as my happiest time. I'd do it all over again, if I had the choice. No regrets. Cynthia Hand
Love can be unselfish, in the sense of being benevolent and generous, without being selfless. Mortimer Adler
The highest function of love is that it makes the loved one a unique and irreplaceable being. Tom Robbins
Love is love's reward. John Dryden
And in her smile I see something more beautiful than the stars. Beth Revis
The degree of loving is measured by the degree of giving. Edwin Louis Cole
More than kisses, letters mingle souls. John Donne
If it is your time, love will track you down like a cruise missile. Lynda Barry
It's one thing to fall in love. It's another to feel someone else fall in love with you, and to feel a responsibility toward that love. David Levithan
Love possesses not nor will it be possessed, for love is sufficient unto love. Khalil Gibran
Love is metaphysical gravity. R. Buckminster Fuller
To love is to admire with the heart; to admire is to love with the mind. Theophile Gautier
I love you the way a drowning man loves air. And it would destroy me to have you just a little. Rae Carson
Love is always being given where it is not required. E. M. Forster
To love at all is to be vulnerable. Love anything and your heart will be wrung and possibly broken. If you want to make sure of keeping it intact you must give it to no one, not even an animal. Wrap it carefully round with hobbies and little luxuries; avoid all entanglements. Lock it up safe in the casket or coffin of your selfishness. But in that casket, safe, dark, motionless, airless, it will change. It will not be broken; it will become unbreakable, impenetrable, irredeemable. To love is to be vulnerable. C.S. Lewis
There is no limit to the power of loving. John Morton
I'm in love with you, and I'm not in the business of denying myself the simple pleasure of saying true things. I'm in love with you, and I know that love is just a shout into the void, and that oblivion is inevitable, and that we're all doomed and that there will come a day when all our labor has been returned to dust, and I know the sun will swallow the only earth we'll ever have, and I am in love with you. John Green
All love shifts and changes. I don't know if you can be wholeheartedly in love all the time. Julie Andrews
Love, having no geography, knows no boundaries. Truman Capote
I believe in the compelling power of love. I do not understand it. I believe it to be the most fragrant blossom of all this thorny existence. Theodore Dreiser
Love is an energy which exists of itself. It is its own value. Thornton Wilder
Love is space and time measured by the heart. Marcel Proust
I never loved you any more than I do, right this second. And I'll never love you any less than I do, right this second. Margaret Stohl
Love is the greatest gift that God has given us. It's free. Taraji P. Henson
Faith makes all things possible… love makes all things easy. Dwight L. Moody
There isn't any formula or method. You learn to love by loving – by paying attention and doing what one thereby discovers has to be done. Aldous Huxley
Falling in love consists merely in uncorking the imagination and bottling the common sense. Helen Rowland
Love is the greatest refreshment in life. Pablo Picasso
Love is the power to see similarity in the dissimilar. Theodor Adorno
Love cures people – both the ones who give it and the ones who receive it. Karl A. Menninger
Love is but the discovery of ourselves in others, and the delight in the recognition. Alexander Smith
Love is a sacred reserve of energy; it is like the blood of spiritual evolution. Pierre Teilhard de Chardin
We love because it's the only true adventure. Nikki Giovanni
Love makes your soul crawl out from its hiding place. Zora Neale Hurston
Love is a canvas furnished by nature and embroidered by imagination. Voltaire
I had grazed along the surface of her actions and made deep judgments. Rejecting someone because you couldn't understand their love, that was a new one. The more I thought about it the longer the shadow of doubt stretched over all my conclusions. More often than not, things were as they seemed. But as I stared at her, she wasn't as bad looking as I had once thought. I realized how all this time I had seen her the wrong way, and how one's character affects one's appearance. Although she wasn't my type she was attractive. As I thought about her – the vulnerable intelligence, the violent honesty, and the fact that in the entire city she was the only one who took me in and fed me – she became more and more irresistible. Baited by an obscure beauty, trapped by an intense sorrow – all prior definitions had been overruled: this was love. Arthur Nersesian
Short and Sweet Irresistible Quotes
I love your feet because they have wandered over the earth and through the wind and water until they brought you to me.
Your beauty attracted me, but I admire you for the person you are and the joy you've brought to my life.
You should be kissed and often, and by someone who knows how.
Some people are worth melting for.
You are irreplaceable and irresistible, I absolutely adore you.
We would be together and have our books and at night be warm in bed together with the windows opens and the stars bright.
It is a treasure that is outshined by what it means…eternal romance.
You can find something truly important in an ordinary minute.
You are my sun, my moon, and all my stars
He stepped down, trying not to look long at her, as if she were the sun, yet he saw her, like the sun, even without looking.
And in the end, the love you take is equal to the love you make.
To love or have loved, that is enough. Ask nothing further. There is no other pearl to be found in the dark folds of life.
Happiness is to hold flowers in both hands.
You and I, it's as though we have been taught to kiss in heaven and sent down to earth together, to see if we know what we were taught.
At the touch of love everyone becomes a poet.
In vain I have struggled. It will not do. My feelings will not be repressed. You must allow me to tell you how ardently I admire and love you.
You look good wearing my future.