Girl power is more than a slogan that encourages and celebrates women's empowerment, independence, and confidence. Girls always thrive, inspire, succeed! Sweet girl quotes about life can create a great impact in our lives.
If you're searching for best strong women quotes that perfectly capture what you'd like to say or just want to feel inspired yourself, browse through an amazing collection of profound queen quotes, amazing feminist quotes and top women quotes.
Best Girl Quotes
You are beyond beautiful.
If you can dance and be free and be embarrassed, you can rule the world.
Beauty isn't about having a pretty face. It's about having a pretty mind, a pretty heart, and a pretty soul.
Self-Love: The Journey to Embrace Your Essence, Discover Intrinsic Worth, and Build Authentic Self-Esteem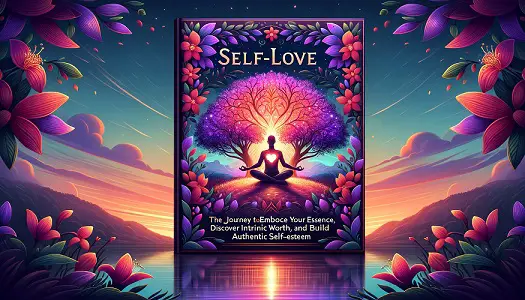 Your journey to self-discovery and enriched relationships starts here. Begin a Life-Changing Journey with this eBook to embrace your true worth and see how it reshapes every aspect of your life, from personal growth to enriching your relationships.
Get Your Copy on Amazon and Start Transforming Today!
I believe in being strong when everything seems to be going wrong. I believe that happy girls are the prettiest girls. I believe that tomorrow is another day, and I believe in miracles.
For beautiful eyes, look for the good in others; for beautiful lips, speak only words of kindness; and for poise, walk with the knowledge that you are never alone. Audrey Hepburn
A girl should be two things: who and what she wants.
You are beautiful just the way you are.
Ignore the glass ceiling and do your work. If you're focusing on the glass ceiling, focusing on what you don't have, focusing on the limitations, then you will be limited.
A real girl isn't perfect, and a perfect girl isn't real. Harry Styles
The most alluring thing a woman can have is confidence.
Beauty comes in all sizes.
I always wanted to be a femme fatale. Even when I was a young girl, I never really wanted to be a girl. I wanted to be a woman.
A pretty girl is like a melody that haunts you night and day. İrving Berlin
Champions keep playing until they get it right.
You are beautiful because of the light you carry inside you. You are beautiful because you say you are, and you hold yourself that way. Mary Lambert
Females are the most beautiful, gorgeous creatures in the whole world. And I think that we are gorgeous no matter what size we are.
Confidence is the most beautiful thing a girl can wear.
Women must try to do things as men have tried. When they fail, their failure must be but a challenge to others.
Adornment, what a science! Beauty, what a weapon! Modesty, what elegance!  Coco Chanel
Women are the real architects of society.
Self-Love: The Journey to Embrace Your Essence, Discover Intrinsic Worth, and Build Authentic Self-Esteem
Unlock Your Full Potential with Self-Love! Dive into this e-book and learn how to cultivate a deep, nurturing love for yourself that radiates outwards, improving your connections with others and bringing joy and fulfillment to your life.
Find Your Path to Self-Love on Amazon Today!
Spend less time in the mirror and more time feeling wonderful. Frederic Fekkai
Strong women don't have 'attitudes', we have standards.
Your beauty blinds me because it comes from your heart, and it is reflected in your eyes
Don't think about making women fit the world, think about making the world fit women.
Outer beauty is inner beauty made visible. Paulo Coelho
Bring your whole self to the experience. Because the more we do that, the more that people get to see that, the more comfortable everybody's gonna be with it.
If it makes you feel beautiful, do it.
I am not free while any woman is unfree, even when her shackles are very different from my own.
Girls don't need a short and tight skirt or a low cut top to impress a guy. A girl doesn't need a lot of makeup on their face to look beautiful, all a girl needs to look beautiful is a nice personality, a natural smile, and to be true to themselves.
Be your own kind of beautiful.
I have chosen to no longer be apologetic for my femaleness and my femininity. And I want to be respected in all of my femaleness because I deserve to be.
Being happy never goes out of style. Lilly Pulitzer
If you want something said, ask a man; if you want something done, ask a woman.
A girl should be two things: who and what she wants.
Once I learned to like me more than others did, then I didn't have to worry about being the funniest or the most popular or the prettiest. I was the best me and I only ever tried to be that.
When virtue and modesty enlighten her charms, the luster of a beautiful woman is brighter than the stars of heaven, and the influence of her power it is in vain to resist. Akhenaton
If your actions create a legacy that inspires others to dream more, learn more, do more and become more, then, you are an excellent leader.
Self-Love: The Journey to Embrace Your Essence, Discover Intrinsic Worth, and Build Authentic Self-Esteem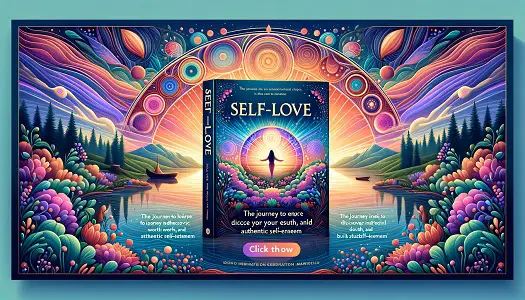 Elevate Your Relationships by Starting Within! Learn how a journey of self-love can lead to more meaningful, authentic connections. This e-book is your guide to developing a compassionate and fulfilling relationship with yourself.
Embark on Your Journey of Self-Love - Available on Amazon Now!
True beauty can't shine through make up.
In too many instances, the march to globalization has also meant the marginalization of women and girls. And that must change.
A girl should be two things, classy and fabulous. Coco Chanel
You don't have to be pretty. You don't owe prettiness to anyone. Prettiness is not a rent you pay for occupying a space marked 'female.
Happiness and confidence are the prettiest things you can wear. Taylor Swift
Women have discovered that they cannot rely on men's chivalry to give them justice.
Chin up, princess.
Think like a queen. A queen is not afraid to fail. Failure is another steppingstone to greatness.
Smile is the most beautiful curve on a girl's body.
I encourage women to step up. Don't wait for somebody to ask you.
You can see it in her eyes when she is a mess of gorgeous chaos.
Always be a first rate version of yourself, instead of a second rate version of somebody else.
Beauty begins the moment you decide to be yourself. Coco Chanel
Learn to embrace your own unique beauty, celebrate your unique gifts with confidence. Your imperfections are actually a gift.
The essence of beauty lies in the glow.
Above all, be the heroine of your life, not the victim.
No beauty shines brighter than that of a good heart.
We must reject not only the stereotypes that others hold of us, but also the stereotypes that we hold of ourselves.
Beauty is the flower of virtue. John Ray
Women that believe in each other can survive anything. Women who believe in each other create armies that will win kingdoms and wars.
We should be beautiful in our own way.
A woman with a voice is, by definition, a strong woman. But the search to find that voice can be remarkably difficult.
Beauty has a lot to do with character. Kevyn Aucoin
There's something special about a woman who dominates in a man's world. It takes a certain grace, strength, intelligence, fearlessness, and the nerve to never take no for an answer.
One should learn to be comfortable in one's own skin to feel and look beautiful.
In the future, there will be no female leaders. There will just be leaders.
Beauty gets the attention, but personality captures the heart. Marilyn Monroe
The beauty of being a feminist is that you get to be whatever you want. And that's the point.
Darling, you are magic, and so is your beauty.
My mother told me to be a lady. And for her, that meant be your own person, be independent.
To be beautiful means to be yourself. You don't need to be accepted by others. You need to accept yourself. Thich Nhat Hanh
A woman with a voice is, by definition, a strong woman.
It's that heart of gold and stardust soul that makes you beautiful. R.M.Broderick
Stay strong. Stand up. Have a voice.
Hey gorgeous, you were chosen to pursue hard things in life. So believe in yourself.
If you don't see a clear path for what you want, sometimes you have to make it yourself.
She's a tornado with pretty eyes and a beautiful heart.
A strong woman knows she has strength enough for the journey, but a woman of strength knows it is in the journey where she will become strong.
Beauty can be bold or natural, but it always has to be in harmony with the individual. Dany Sanz
I'd rather regret the risks that didn't work out than the chances I didn't take at all.
Beauty is not flawless. It makes you shine even through your flaws.
You must love and care for yourself because that's when the best comes out.
Your rules should dictate your style
We need to get women to the point where they aren't apologizing. It's time to take ownership in our success.
Real beauty is to be true to oneself. Laetitia Casta
I am woman phenomenally. Phenomenal woman, that's me.
You have a pretty vibe in your aura
Your smile is a work of art.
There is no limit to what we, as women, can accomplish.
Girl, you are nothing less than fireworks.
I am learning every day to allow the space between where I am and where I want to be to inspire me and not terrify me.