Love is crazy and it makes us feel and do things we usually wouldn't. Crazy love quotes can help you when you have a lot to say and don't know how to say it.
If you're searching for sweet love quotes to share with the people you love or just want to feel inspired yourself, browse through an amazing collection of romantic flirty quotes, sweet quotes about falling in love unexpectedly and long distance love quotes.
Best Crazy Love Quotes
I don't want to live–I want to love first and live incidentally. Zelda Fitzgerald
You are the most beautiful thing I keep inside my heart.
Loves makes you do crazy things.

Grab your free copy - Self-Love: The Journey to Embrace Your Essence, Discover Intrinsic Worth, and Build Authentic Self-Esteem

Your journey to self-discovery and enriched relationships starts here. Begin a Life-Changing Journey with this eBook to embrace your true worth and see how it reshapes every aspect of your life, from personal growth to enriching your relationships.

Get Your Copy on Amazon and Start Transforming Today!
Love her so much, that she might doubt your sanity… but never your passion. Dean Jackson
My love for you tonight is so deep and tender that it seems to be outside myself as well. Katherine Mansfield
I'm crazy about you, simply put I love you more than the world itself. You are my heart and soul and bring me so much happiness everyday. I don't know how I lived my life before meeting you. Every time I think about you my heart skips a beat and I fall more in love.
I'm crazy about you; you're my sweetheart.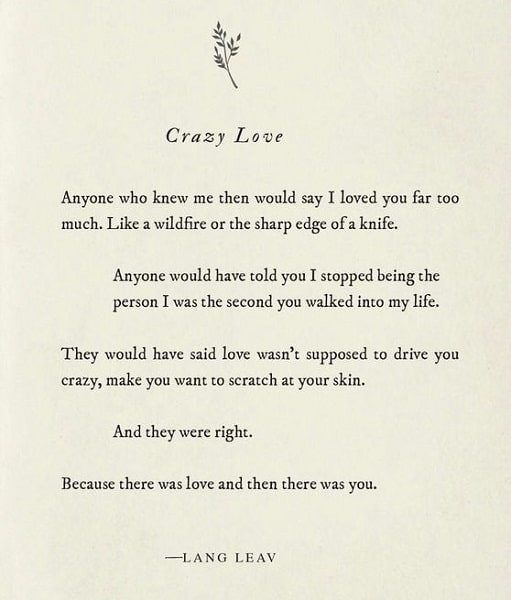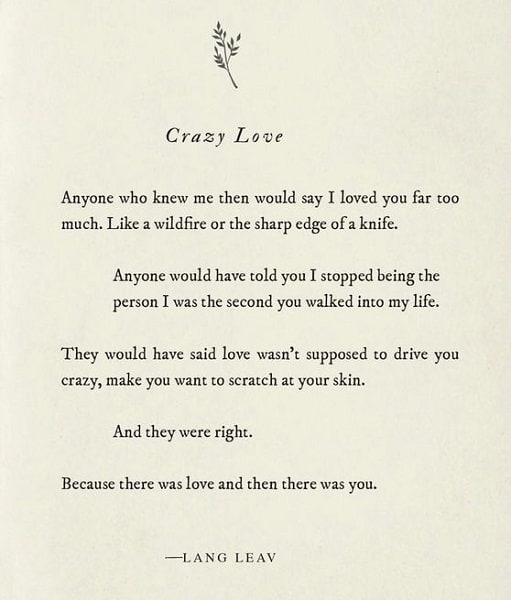 I love you much [most beautiful darling] more than anyone on the earth and I like you better than everything in the sky. E.E. Cummings
One is very crazy when in love. Sigmund Freud
Love is that condition in which the happiness of another person is essential to your own. Robert Heinlein
I swear I couldn't love you more than I do right now, and yet I know I will tomorrow. Leo Christopher
Love makes you do things you wouldn't have imagined doing.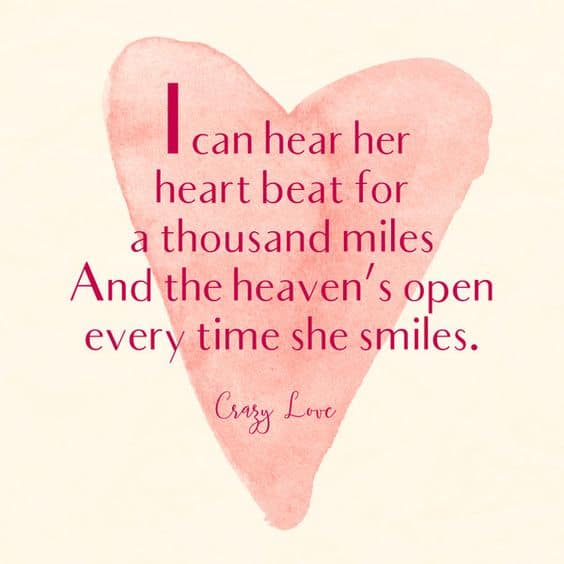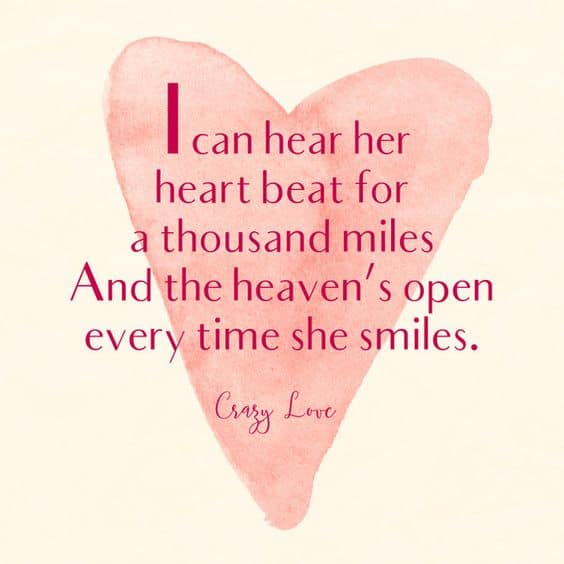 Well, love is insanity. The ancient Greeks knew that. It is the taking over of a rational and lucid mind by delusion and self-destruction. You lose yourself, you have no power over yourself, you can't even think straight. Marilyn French
And in her smile, I see something more beautiful than the stars. Beth Revis
Look at me that way again, and you may just claim what's left of my heart. William C. Hannan
Of course, I'm being irrational! I'm in love! Dr. Zoidberg from Futurama
Every morning when I wake up, I kiss her forehead as symbol of gratitude and appreciation and she repays me back with a lovely smile. M.F. Moonzajer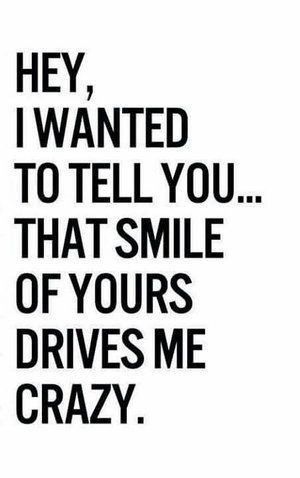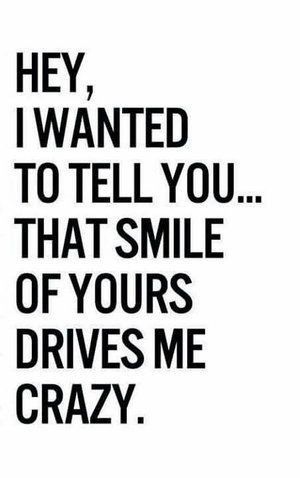 Take a love who looks at you like maybe you are magic. Marty McConnell
I want to be your favorite place to go when you've had a bad day or a good day.
People do crazy things when they're in love. Hercules

Grab your free copy - Self-Love: The Journey to Embrace Your Essence, Discover Intrinsic Worth, and Build Authentic Self-Esteem

Unlock Your Full Potential with Self-Love! Dive into this e-book and learn how to cultivate a deep, nurturing love for yourself that radiates outwards, improving your connections with others and bringing joy and fulfillment to your life.

Find Your Path to Self-Love on Amazon Today!
When you find someone, who can make you laugh. Smile. Grow. Lust. Want. Crave. Feel. Make you mad but happy. Keep that. That's euphoria.
Far from a normal-functioning relationship, but normal has never been our thing. Anna Todd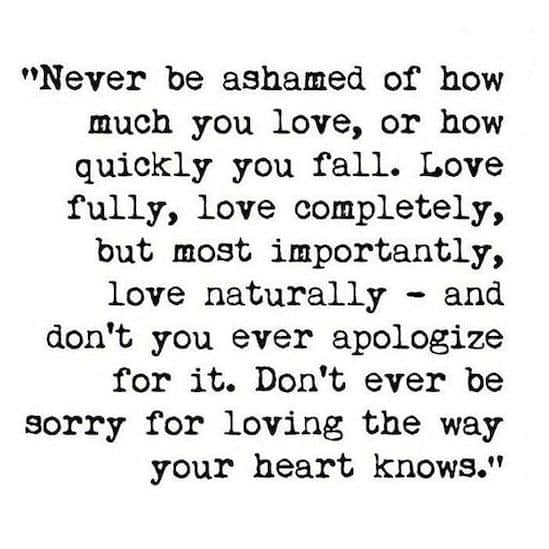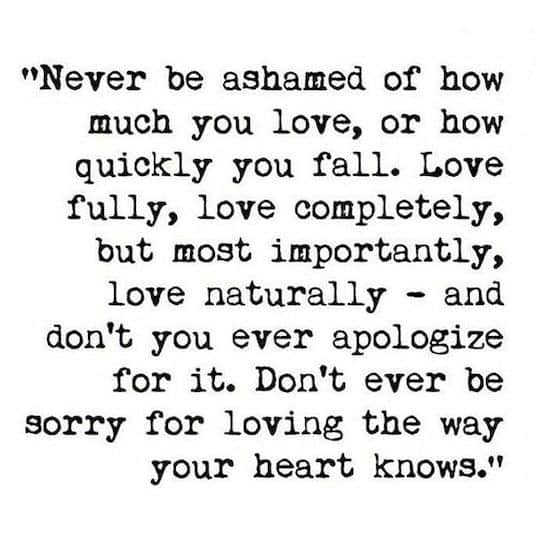 Love makes you do crazy things, insane things. Things in a million years you'd never see yourself do. But there you are doing them… can't help it. Alex from Wicker Park
I love you much (most beautiful darling) more than anyone on the earth and I like you better than everything in the sky. E.E. Cummings
In a sea of people, my eyes will always search for you.
Love makes you do the wacky. Willow Rosenberg from Buffy the Vampire Slayer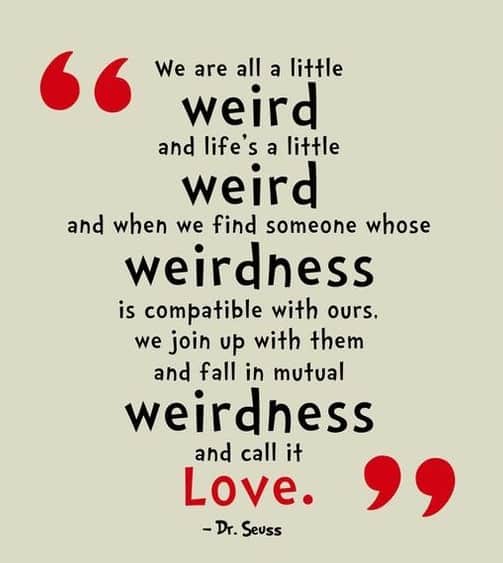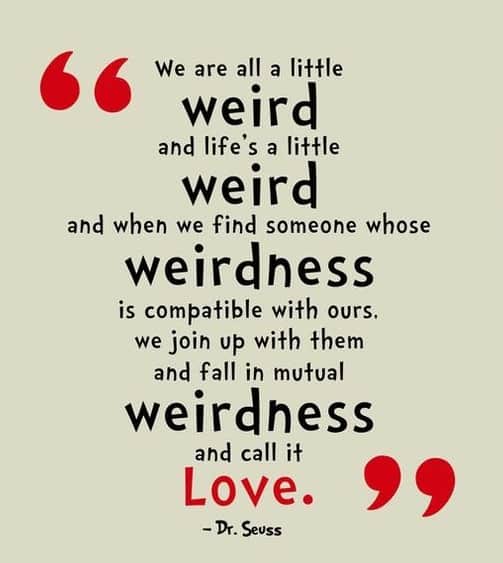 Every lover is crazy. Roman proverb
Love is of all passions the strongest, for it attacks simultaneously the head, the heart, and the senses. Lao Tzu
There is always some madness in love. But there is also always some reason in madness. Friedrich Nietzsche
It's one thing to fall in love. It's another to feel someone else fall in love with you, and to feel a responsibility toward that love. David Levithan
Your love was a monster
Every time I would come up for some air
it would drown me further
deeper, furiously. Sakshi Narula, Loveish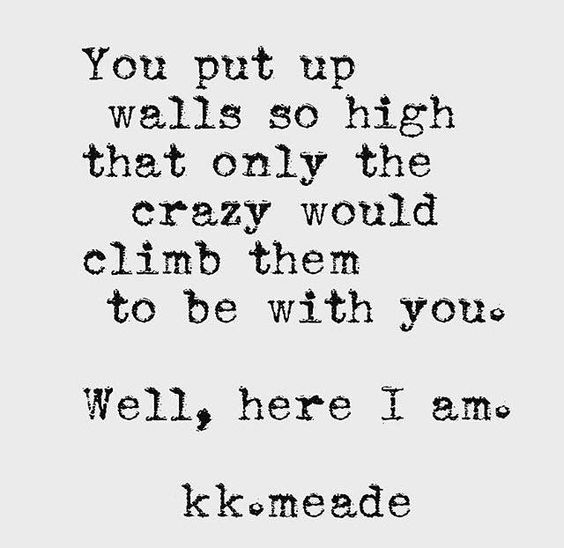 I want you today, tomorrow, next week, and for the rest of my life.
I was never really insane except upon occasions when my heart was touched. Edgar Allen Poe
As always, a million heartfelt thanks for bringing such joy into this chick's life. Princess Diana
I wish I could explain your eyes, or how the sound of your voice gives me butterflies. How your smile makes my heart skip a beat and how every time I'm with you, I feel so complete.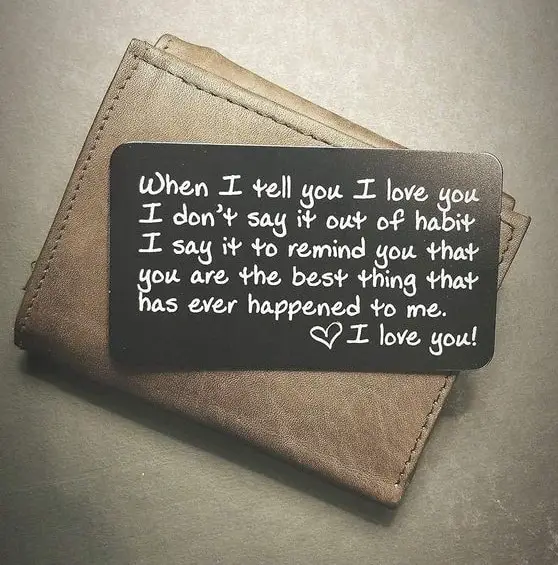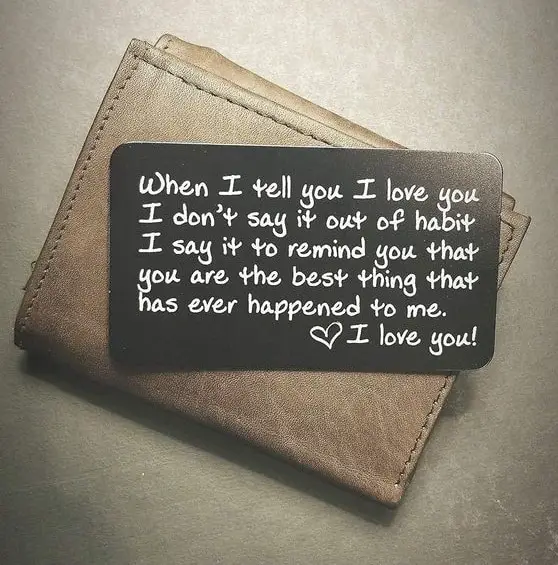 You are the finest, loveliest, tenderest, and most beautiful person I have ever known–and even that is an understatement. F. Scott Fitzgerald
I have a crush on your mind, I fell for your personality, and your looks are just a big bonus. The Notebook

Grab your free copy - Self-Love: The Journey to Embrace Your Essence, Discover Intrinsic Worth, and Build Authentic Self-Esteem

Elevate Your Relationships by Starting Within! Learn how a journey of self-love can lead to more meaningful, authentic connections. This e-book is your guide to developing a compassionate and fulfilling relationship with yourself.

Embark on Your Journey of Self-Love - Available on Amazon Now!
When you realize you want to spend the rest of your life with somebody, you want the rest of your life to start as soon as possible. Nora Ephron
Madness is like love, it makes you see the world a different way. Maybe love just helps you say the things that madness can't convey. Showbread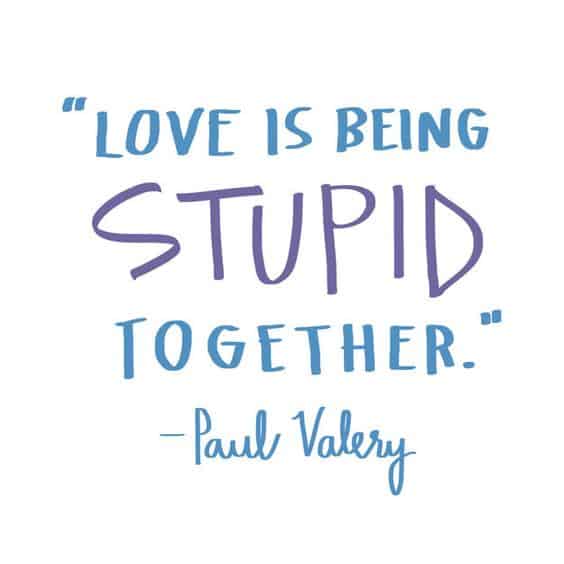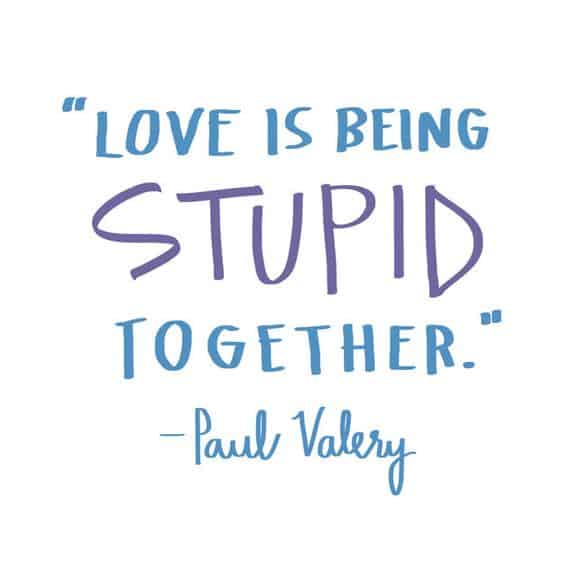 I'm with you. I'm with you because I want to be–I'm with you because I love you. Owen Hunt (Grey's Anatomy)
I get a crazy impulse when you smile at me. Like I want to step in front of a bus. In a good way.
We loved with a love that was more than love. Edgar Allan Poe
Yours is the light by which my spirit's born; you are my sun, my moon, and all my stars. E.E. Cummings
That love makes you do crazy things, that sometimes you have to do things that seem wrong from the outside but you know are right. Taylor Jenkins Reid, Maybe in Another Life
Top Crazy Love Quotes and Sayings
I didn't fall in love with you. I walked into love with you, with my eyes wide open, choosing to take every step along the way. I do believe in fate and destiny, but I also believe we are only fated to do the things that we'd choose anyway. And I'd choose you; in a hundred lifetimes, in a hundred worlds, in any version of reality, I'd find you and I'd choose you. Kiersten White
True love is finding someone whose demons play well with yours. The Joker
Love is insane, babe, the best kind of insanity. It makes you so happy to notice that you've lost your mind, and since your mind is lost either way wouldn't you rather be happy?
There is no remedy for love but to love more. Henry David Thoreau
I could be having the worst day in the world, but the moment I see you, that all changes.
You are the poem I never knew how to write, and this life is the story I have always wanted to tell. Tyler Knott Gregson
The best love is the kind that awakens the soul; that makes us reach for more, that plants the fire in our hearts and brings peace to our minds. That's what I hope to give you forever. The Notebook
Take a love who looks at you like maybe you are magic. Frida Kahlo
Lovers and madmen have such seething brains / Such shaping fantasies, that apprehend / More than cool reason ever comprehends / The lunatic, the lover, and the poet / Are of imagination all compact. William Shakespeare
Whatever our souls are made of, his and mine are the same. Emily Brontë
Lovers don't finally meet somewhere. They're in each other all along. Rumi
Do I love you? My god, if your love were a grain of sand, mine would be a universe of beaches.The Princess Bride
As soon as I saw you, I knew a grand adventure was about to happen. A.A. Milne
Love is the voice under all silences, the hope which has no opposite in fear; the strength so strong mere force is feebleness: the truth more first than sun, more last than star… E.E. Cummings
I love you more than anybody in the world … I love you for millions and millions of things, clocks and vampires and dirty nails and squiggly paintings and lovely hair and being dizzy and falling dreams. Dylan Thomas
You and I, it's as though we have been taught to kiss in heaven and sent down to earth together, to see if we know what we were taught. Boris Pasternak
Where you go, I'll go, where you stay, I'll stay. Ruth 1:16
I came in at half past eleven. Since then I have been sitting in an easy chair like a fool. I could do nothing. I hear nothing but your voice. I am like a fool hearing you call me 'Dear.' I offended two men today by leaving them coolly. I wanted to hear your voice, not theirs. When I am with you, I leave aside my contemptuous, suspicious nature. I wish I felt your head on my shoulder. James Joyce
The best and most beautiful things in this world cannot be seen or even heard but must be felt with the heart. Helen Keller
You're one of those people who make my life better just by being in it.
You can't put a price tag on love, but you can on all its accessories. Melanie Clark
I love you more than Kanye loves Kanye. Mac Miller
I still haven't figured out how to sit across from you, and not be madly in love with everything you do. William C. Hannan
Love is like a mountain that is hard to climb, but when you get to the top the view is beautiful.
We're all a little weird, and life's a little weird. And when we find someone whose weirdness is compatible with ours, we join up with them and fall in mutual weirdness and call it love. Dr. Seuss
There is a place you can touch a woman that will drive her crazy. Her heart. Melanie Griffith
You are the finest, loveliest, tenderest, and most beautiful person I have ever known- and even that is an understatement. F. Scott Fitzgerald
This love is crazy, and I guess I have to say that I may be crazy, I may be weird and all.
Please tell me that you don't think I'm crazy when I tell you love is still stuck on my heart.
Before you marry a person, you should first make them use a computer with slow Internet service to see who they really are. Will Ferrell
Some days I go crazy whenever I see you, whenever you tell me that you love me and all that.
I am so in love with you that there isn't anything else. Ernest Hemingway
I thought I was promiscuous, but it turns out I was just thorough. Russell Brand
I love being married. It's so great to find one special person you want to annoy for the rest of your life. Rita Rudner
I love you and I am crazy about you, I want to be able to see you, I want to be able to hold you.
When you love someone, they'll drive you crazy because they know they can.
I love you. You drive me crazy when you try not to. You make me laugh when I feel like I'm going to fall apart. You're the only one I want.
In case you ever foolishly forget: I am never not thinking of you. Virginia Wolf
I know you. Inside and out, Sara. I know you, and I've accepted it all. Every bit of the crazy. And I love you anyway remember? Emme Rollins
I love you. I hate you. I like you. I hate you. I love you. I think you're stupid. I think you're a loser. I think you're wonderful. I want to be with you. I don't want to be with you. I would never date you. I hate you. I love you…. I think the madness started the moment we met and you shook my hand. Did you have a disease or something? Shannon L. Alder
Some days, I still want to be able to hold you tight in my arms, that is how crazy in love about you, my dear love.
I will spend an eternity loving you, caring for you, respecting you, showing you every day that I hold you as high as the stars. Steve Maraboli
My life began the moment that I fell in love with you, and your love make me crazy.
I can't help to overthink about the way you make me crazy because this is a first for me.
You know, it's funny… When you look at someone through rose-colored glasses, all the red flags just look like flags. Wanda
Greek attitudes on love and beauty were somewhat contradictory but we consider infatuation was to the Greeks considered a form of madness, like mental illness, and while some social classes and city states had more favorable views on love, beauty and femininity, there were big influences from philosophers as well. Lindsey Ellis
You are the first person I think of when I wake up in the morning, the only one that matters.
You kiss me whenever I am lonely, you wipe the tears away of my eyes. Thank you for that.
It's for love, in the end. Pettiest of all pursuits. Arrogance, greed, even revenge… they're nobler, trust me. I've walked all those roads. But love? It twists all the other things. Makes you misstep, makes you irrational, makes you impatient, above all. We couldn't have gone down there without getting revenge, without falling to our greed and arrogance. So, I was willing to wait. To sit back and put it off, tell myself we didn't have the firepower, didn't have the numbers we needed to take on the group at the stairwell. Wait until it was too late.
So, let me tell you that you are the only person keeping me crazy right now because I love you.
You drive me crazy. You make me want to scream. You make me want to cry. You make me smile from ear to ear. And sometimes you make me want to do all of that at once.
Love her to the point of madness.
You are the source of my joy, the center of my world, and the whole of my heart.
Being in love makes us crazy.
Like rain, I will always fall for you.
Crazy about you.
Lovers are crazy people.
Being in love causes a certain amount of insanity in people.
I love you the way a drowning man loves air. And it would destroy me to have you just a little.
The best part of my day is waking up next to you.
You are my blue crayon, the one I never have enough of, the one I use to color my sky.
I need you like a heart needs a beat.
Your smile is a key, to my unlock happiness.
Love is a song that never ends.
I love being crazy and silly with you.
Everywhere I look I am reminded of your love. You are my world.
I will love you until the stars go our, and the tides no longer turn.
I'm always in the mood for you.
No matter what has happened. It does not matter what you've done. No matter what you will do. I will always love you. I swear it.
One look at you and I know that I'm home.
If kisses were snowflakes, I'd send you a blizzard.
I'm addicted to you.
There are only two times that I want to be with you—now and forever.
I love you; that is all you need to know; that is all that I can think about; I need you now.
By touching a woman's heart, you can drive her crazy.