Disney is a company which is known for its film studio The Walt Disney Studios. Disney films brought tears and smiles to kids, young and old with the characters, the stories, and the catchy music. Along some nostalgia and heartwarming inspiration, famous Disney quotes will motivate you in all aspects of your life with timeless words of wisdom.
If you're searching for famous life sayings to share with the people you love or just want to feel inspired yourself, browse through an amazing collection of meaningful anime quotes, and inspirational spongebob quotes.
Best Disney Quotes
You don't have time to be timid. You must be bold and daring. — Lumière, Beauty and the Beast
Venture outside your comfort zone. The rewards are worth it. — Rapunzel, Tangled
The flower that blooms in adversity is the most rare and beautiful of all. — The Emperor, Mulan
The past can hurt. But the way I see it, you can either run from it, or learn from it. — Rafiki, The Lion King
Love is a song that never ends. — Bambi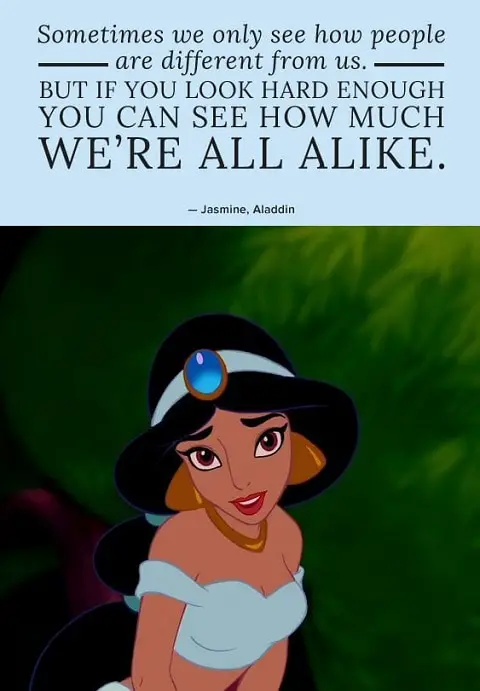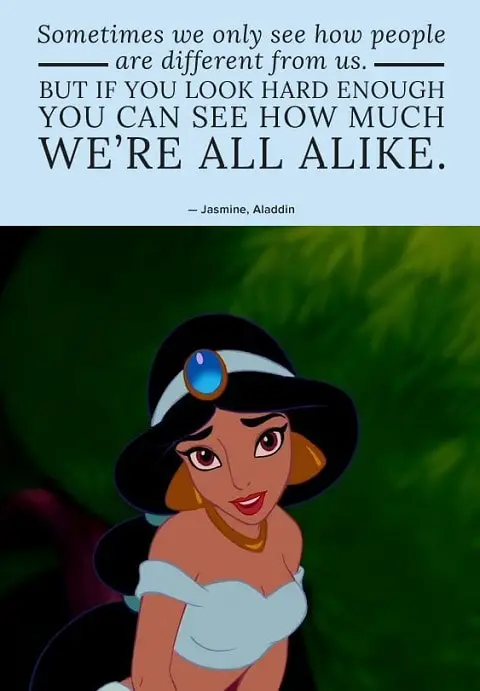 Keep your chin up, someday there will be happiness again. — Robin Hood, Robin Hood
Who says that my dreams have to stay just my dreams? — Ariel, The Little Mermaid
I'll be there someday. I can go the distance. I will find my way if I can be strong. — Hercules
You are braver than you believe, stronger than you seem, and smarter than you think. — Christopher Robin, Winnie the Pooh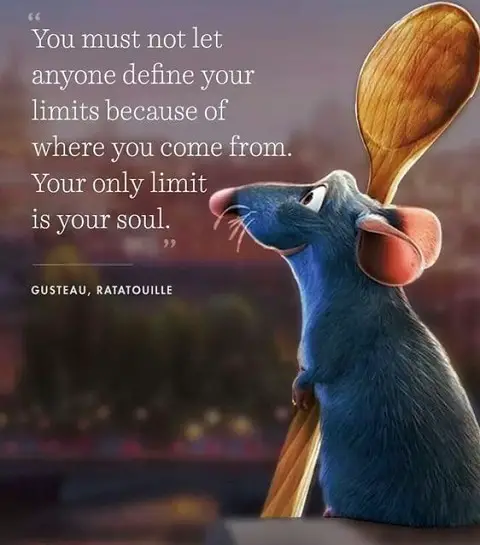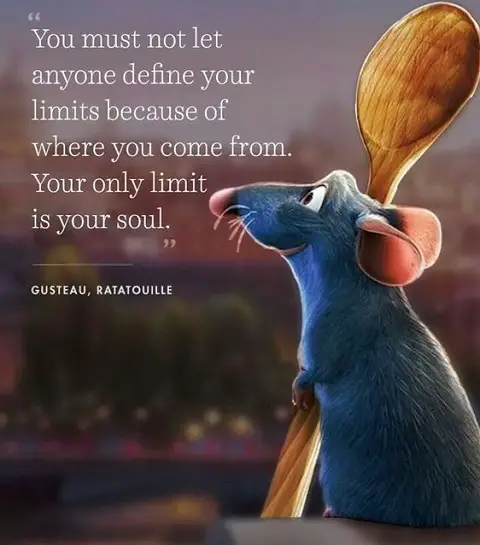 All it takes is faith and trust. — Peter Pan
Sometimes the right path is not the easiest one. — Grandmother Willow, Pocahontas
When the raindrops come tumbling, remember you're the one who can fill the world with sunshine. Snow White, Snow White and The Seven Dwarfs
I'd rather die tomorrow than live a hundred years without knowing you. — John Smith, Pocahontas.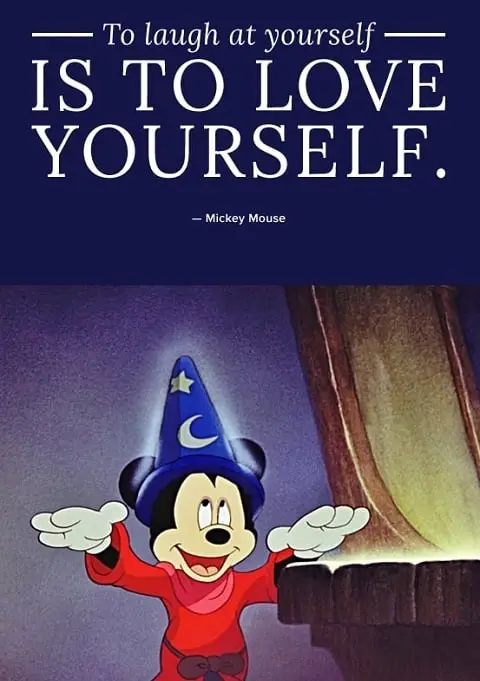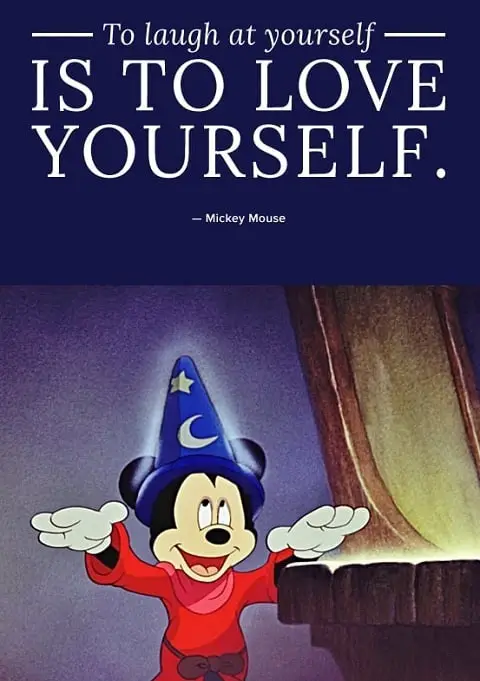 There's always a chance, Doctor, as long as one can think. — Basil of Baker Street, The Great Mouse Detective
A little consideration, a little thought for others, makes all the difference. — Eeyore, Winnie the Pooh
It's no use going back to yesterday, because I was a different person then. — Alice, Alice in Wonderland
Because when I look at you, I can feel it. And I look at you and I'm home. — Dory, Finding Nemo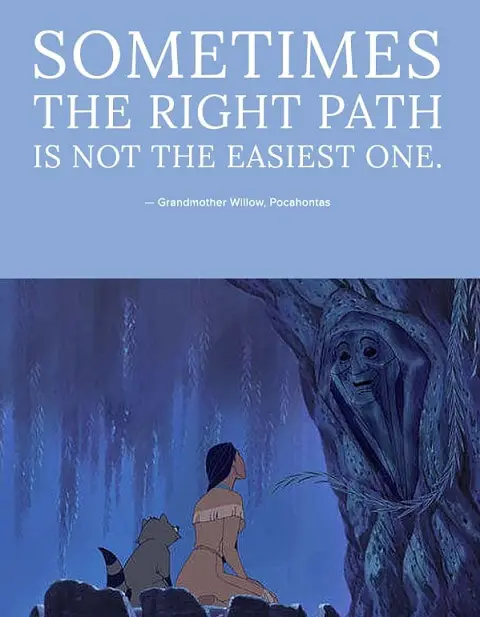 Goodbye may seem forever; farewell is like the end. But in my heart's a memory, and there you'll always be. — Widow Tweed, The Fox and the Hound
The call isn't out there at all, it's inside me. It's like the tide, always falling and rising. — Moana
Life is not a spectator sport. If watching is all you're going to do, then you're going to watch your life go by without you. — Laverne, The Hunchback of Notre Dame
Even miracles take a little time. — Fairy Godmother, Cinderella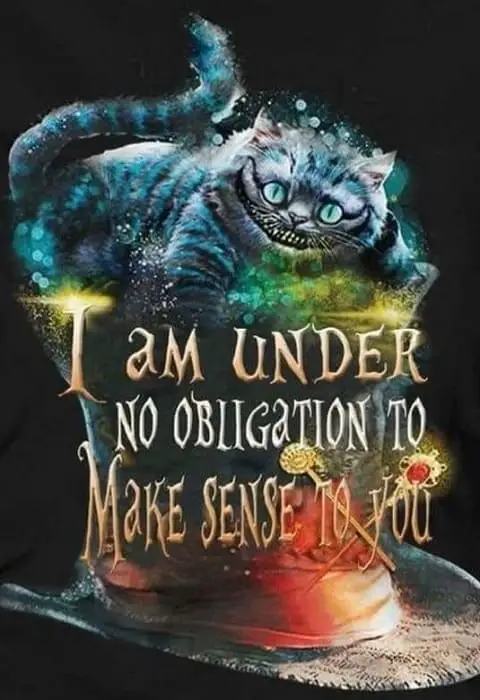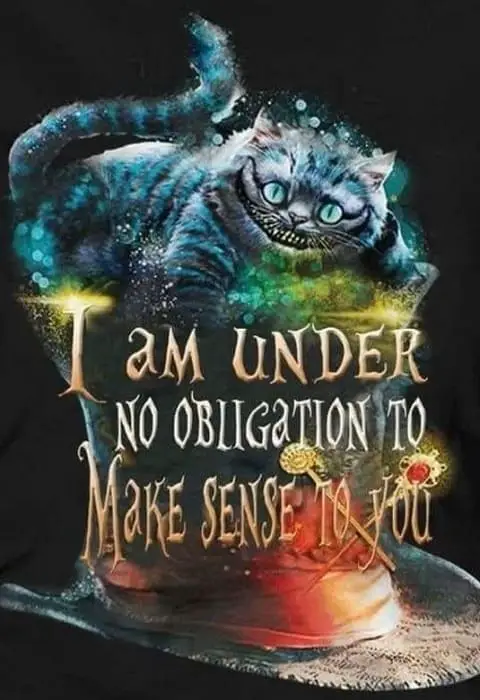 There are those who say fate is something beyond our command. That destiny is not our own, but I know better. Our fate lives within us; you only have to be brave enough to see it. — Merida, Brave
Ohana means family. Family means nobody gets left behind. — Stitch, Lilo & Stitch
You just focused on the bad stuff when all you had to do was… let go of the past and keep moving forward. — Lewis, Meet the Robinsons
Forget about your worries and your strife. — Baloo, The Jungle Book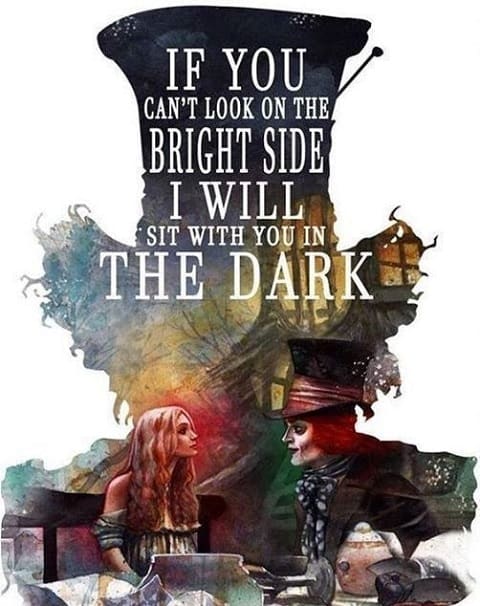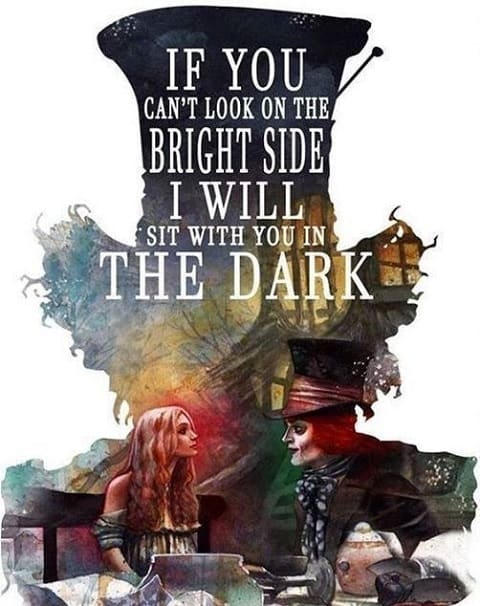 If you focus on what you left behind, you will never be able to see what lies ahead. — Gusteau, Ratatouille
Any day spent with you is my favorite day. So, today is my new favorite day. — Pooh, Winnie The Pooh
I'm not giving up on you. You don't understand this yet, but people need you. — Tadashi Hamada, Big Hero 6
Just because I cannot see it, doesn't mean I cannot believe it! — Jack Skellington, The Nightmare Before Christmas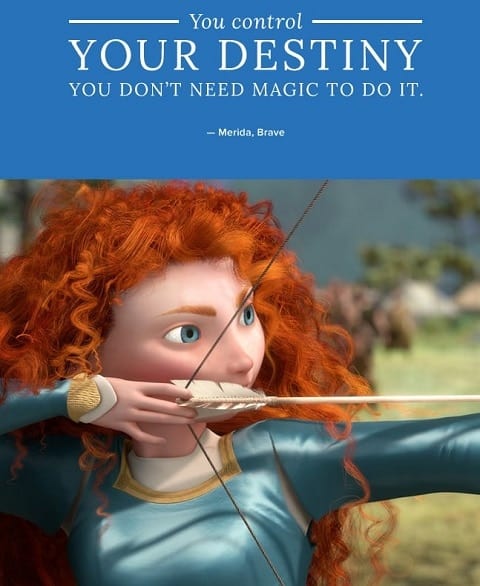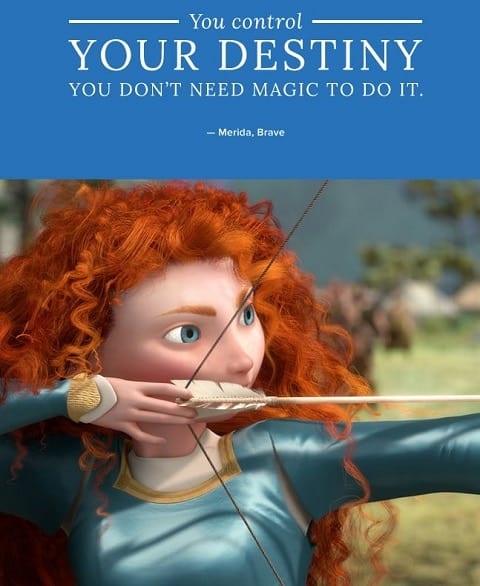 To face the future with another who means more than any other is to be loved. — The Rescuers
Sometimes you try your hardest, but things don't work out the way you want them to. — Nani Pelekai, Lilo & Stitch
Together, even the smallest can achieve the greatest goal. — A Bug's Life
Always let your conscience be your guide. — Jiminy Cricket, Pinocchio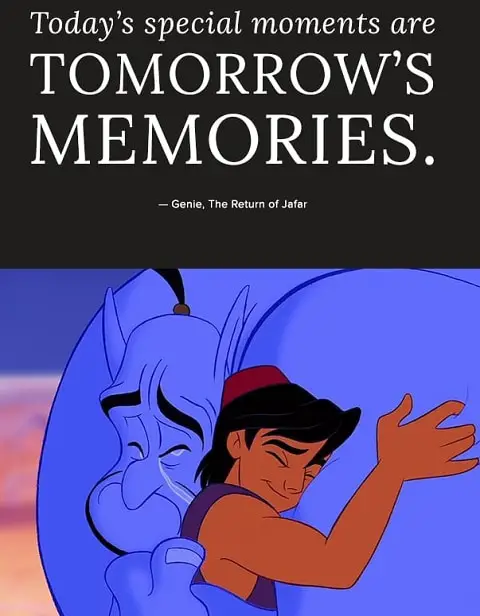 My dream wouldn't be complete without you in it. — Naveen, Princess and The Frog
There is nowhere you could go that I won't be with you. — Gramma Tala, Moana
A true hero isn't measured by the size of his strength, but by the strength of his heart. — Zeus, Hercules
The very things that hold you down are going to lift you up. — Timothy Mouse, Dumbo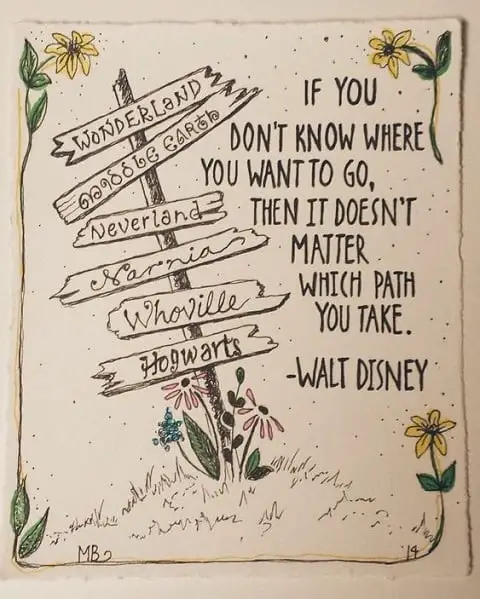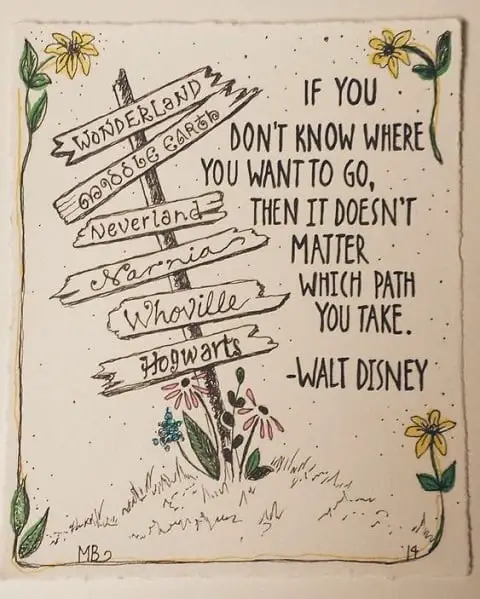 You are my greatest adventure. — Mr. Incredible, The Incredibles
It was worth it, lad, if you learned something from it. — Merlin, The Sword in the Stone
You and I are a team. Nothing is more important than our friendship. — Mike Sullivan, Monsters Inc.
Don't just fly, soar. — Dumbo, Dumbo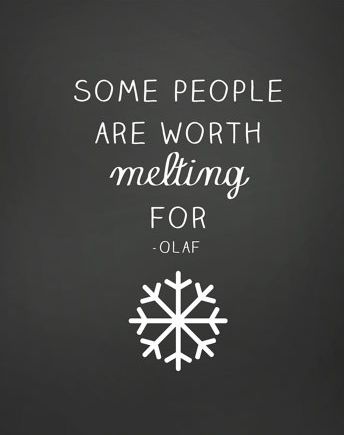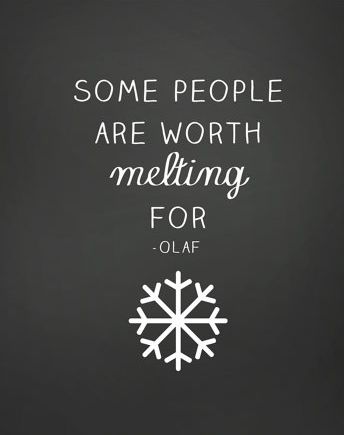 To spend a life of endless bliss, just find who you love through true love's kiss. — Giselle, Enchanted
Faith is a bluebird; we see from far. It's for real and as sure as the first evening star, you can't touch it, or buy it, or wrap it up tight, but it's there just the same, making things turn out right. — Rufus, The Rescuers
Use that big brain of yours to think a way out. Look for a new angle! — Tadashi Hamada, Big Hero 6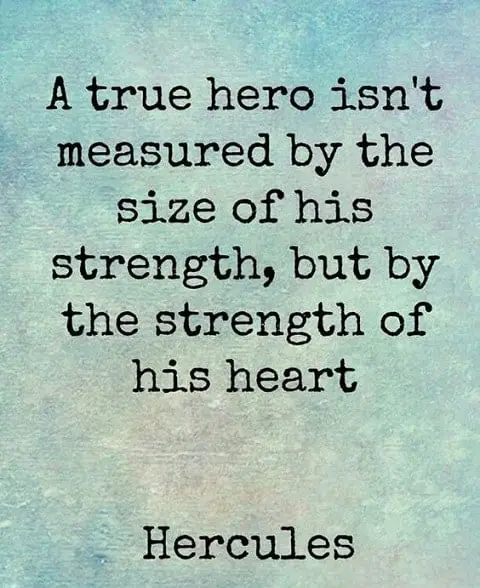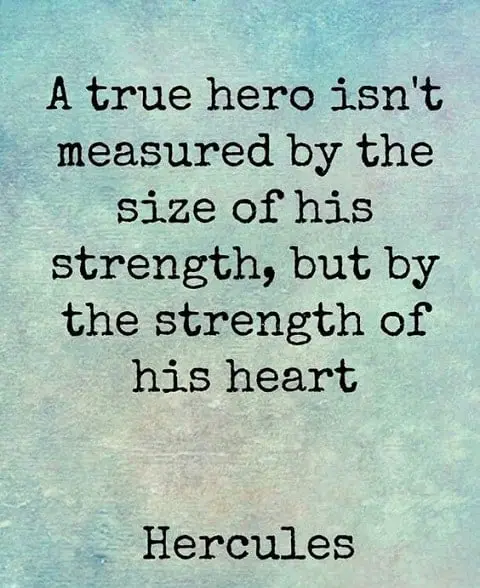 Success doesn't come for free. You have to do whatever it takes to seize your moment. — Ernesto De La Cruz, Coco
To infinity and beyond. — Buzz Lightyear, Toy Story
In every job that must be done, there is an element of fun. — Mary Poppins
Love is putting someone else's needs before yours. — Olaf, Frozen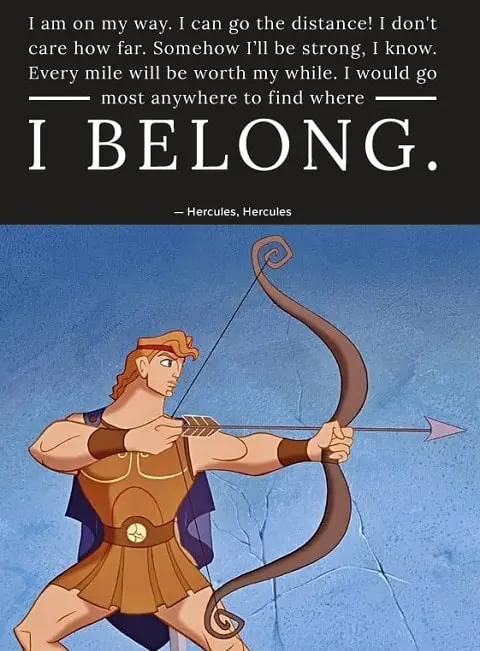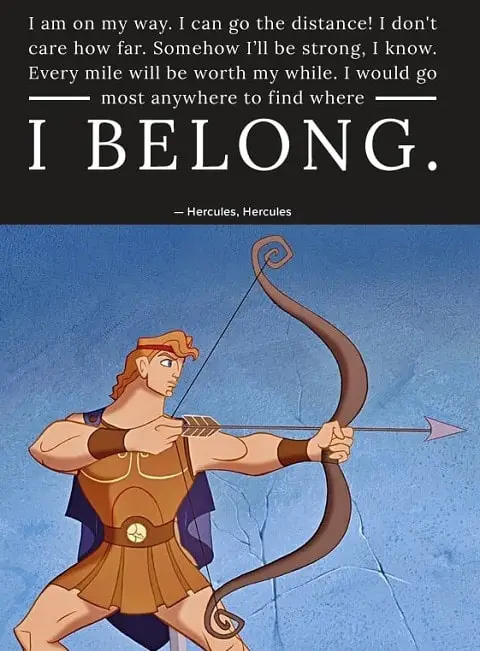 Change starts with you. — Judy Hopps, Zootopia
You must not let anyone define your limits because of where you come from. Your only limit is your soul. — Ratatouille
You control your destiny; you don't need magic to do it. And there are no magical shortcuts to solving your problems. — Merida, Brave
The problem is not the problem. The problem is your attitude about the problem. — Jack Sparrow, Pirates of the Caribbean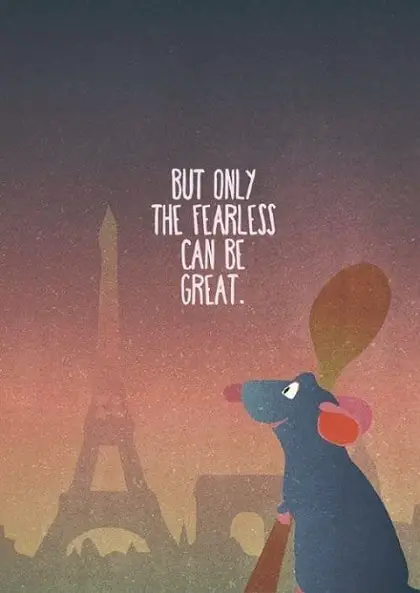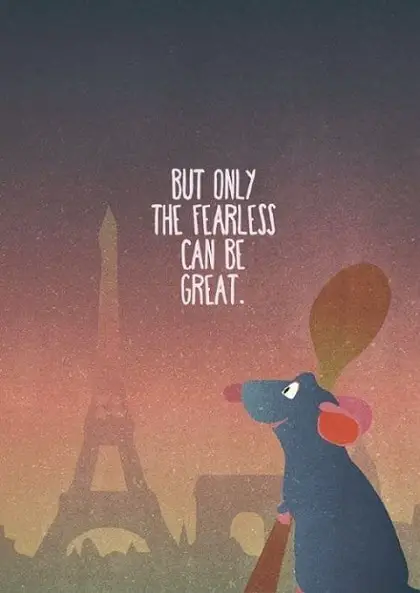 There's the whole world at your feet. — Bert, Mary Poppins
It'll turn out alright in the end, you'll see. — Mrs. Potts, Beauty and the Beast
Admit defeat, and defeat will surely admit you into permanent custody. — Beret Girl, An Extremely Goofy Movie
Take her to the moon for me, okay? — Bing Bong, Inside Out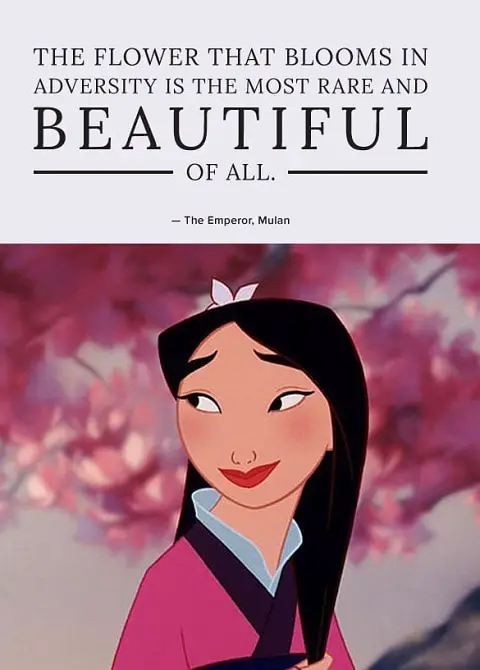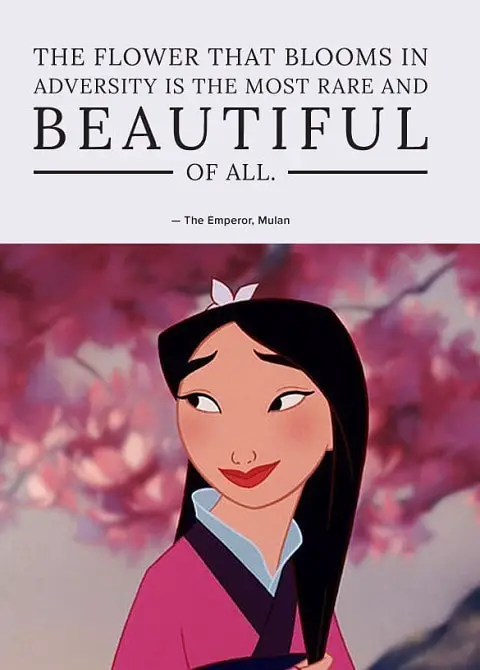 Believe you can, then you will. — Mulan, Princess Stories
Life is a journey to be experienced, not a problem to be solved. — Pooh, Winnie the Pooh
Think happy thoughts! — Peter Pan
The heart is not so easily changed but the head can be persuaded. — Grand Pabbie, Frozen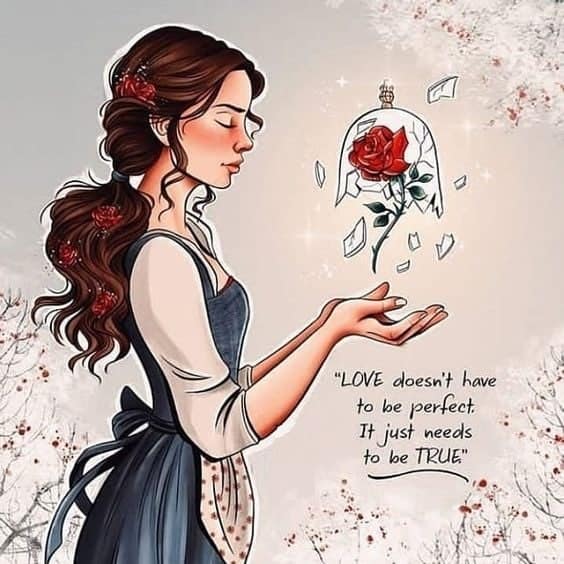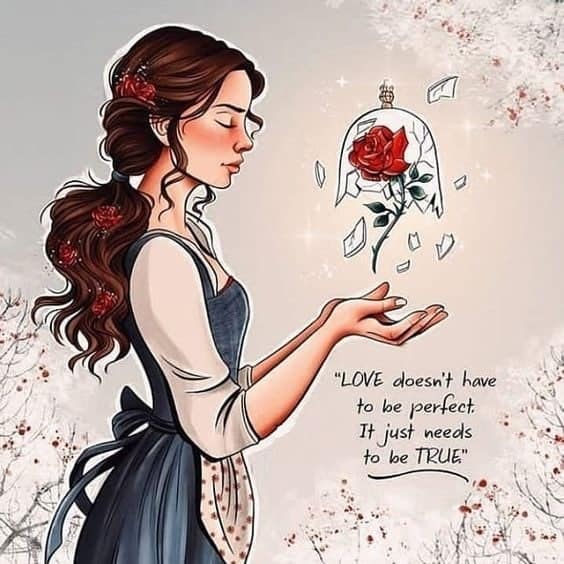 Today is a good day to try. — Quasimodo, The Hunchback of Notre Dame
If you don't know where you want to go, then it doesn't matter which path you take. — The Cheshire Cat, Alice in Wonderland
I am on my way. I can go the distance! I don't care how far. Somehow, I'll be strong, I know. Every mile will be worth my while. I would go most anywhere to find where I belong. — Hercules, Hercules
Life's a little bit messy. We all make mistakes. No matter what type of animal you are, change starts with you. — Judy Hopps, Zootopia
Cute Disney Movie Quotes About Family, Love and Friendship
The things that make me different are the things that make me ME. — Piglet, Winnie the Pooh
Why should I worry? Why should I care? — Dodger, Oliver & Compan
It's better to use your head than break your back. — Ernst Robinson, Swiss Family Robinson
You're never too old to be young. — Happy, Snow White and the Seven Dwarfs
It's been my experience, when you hit bottom, the only place left to go is up. — Dr. Sweet, Atlantis: The Lost Empire
You've got your own style, now let it shine through and remember no matter what, you got to be you. — Sebastian, The Little Mermaid
Open different doors, you may find a you there that you never knew was yours. Anything can happen. — Mary Poppins.
Listen with your heart, you will understand. — Grandmother Willow, Pocahontas
Today is a new day. — Chicken Little, Chicken Little
I never look back, darling! It distracts me from the now. — Edna Mode, The Incredibles.
Your identity is your most valuable possession. Protect it. — Elastigirl, The Incredibles
If you weren't you, then we'd all be a bit less we. — Piglet, Winnie and the Pooh
The moment you doubt whether you can fly, you cease forever to be able to do it. — Peter Pan
Let love guide your actions. — Tanana, Brother Bear
The only way to get what you want in this world is through hard work. — Tiana, The Princess and the Frog.
Oh yes, the past can hurt. But the way I see it, you can either run from it or learn from it. — Rafiki, The Lion King
Where one thing falls, another grows. Maybe not what was there before, but something new and wonderful all the same. — Bambi's mother, Bambi II
No matter how your heart is grieving, if you keep on believing, the dream that you wish will come true. — Cinderella
When there's a smile in your heart, there's no better time to start. Think of all the joy you'll find, when you leave the world behind and bid your cares goodbye. You can fly. — Peter Pan, Peter Pan
But that's just the trouble with me. I give myself very good advice, but I very seldom follow it. — Alice, Alice in Wonderland
If you don't think, then you shouldn't talk. — March Hare, Alice in Wonderland
Deep Disney Quotes About Imagination, Life and Success
It's up to you how far you'll go. If you don't try, you'll never know. — Merlin, The Sword in the Stone
Today's special moments are tomorrow's memories. — Genie, The Return of Jafar
I'm only brave when I have to be. Being brave doesn't mean you go looking for trouble. — Mufasa, The Lion King
Giving up is for rookies. — Philoctetes, Hercules
Nothing's impossible. — The Doorknob, Alice in Wonderland
I don't want to survive. I want to live. — The Captain, Wall-E.
Like so many things, it is not what's outside, but what is inside that counts. — Merchant, Aladdin
If you dream a thing more than once, it's sure to come true. — Aurora, Sleeping Beauty.
When life gets you down, do you wanna know what you've gotta do? Just keep swimming! — Dory, Finding Nemo
I remember daddy told me 'fairytales can come true'. But you've got to make them happen, it all depends on you! — Tiana, Princess and The Frog
Happiness is the richest thing we will ever own. — Donald Duck
She warned him not to be deceived by appearances, for beauty is found within. — Narrator, Beauty and the Beast
Just because it's what's done, doesn't mean it's what should be done. — Cinderella, Cinderella
If you can't say something nice, don't say nothin' at all. — Thumper, Bambi
I was hiding under your porch because I love you. — UP
If you walk the footsteps of a stranger, you'll learn things you never knew you never knew. — Pocahontas, Pocahontas
What I really wanted was to prove that I could do things right, so that when I looked in the mirror, I'd see someone worthwhile. – Mulan
How lucky I am to have something that makes saying goodbye so hard. Pooh, Winnie the Pooh
Change is good. — Rafiki, The Lion King
Everything that made that giant tree is already contained inside this tiny little seed. All it needs is some time, a little bit of sunshine and rain, and voilá! Now, y-you might not feel like you can do much now, but that's just because, well, you're not a tree yet. You just have to give yourself some time. You're still a seed. — Flik, A Bug's Life
The only thing predictable about life is its unpredictability. — Remy, Ratatouille
Top Quotes From Disney Movies to Warm Your Heart
Let it go. — Elsa, Frozen
The most important thing a girl wears is her confidence. — Cinderella
Do not be followed by its commonplace appearance. Like so many things, it is not what is outside, but what is inside that counts. — Merchant, Aladdin
No matter how the wind howls, the mountain cannot bow to it. — The Emperor
To laugh at yourself is to love yourself. — Mickey Mouse
When you find out who you are, you find out what you need. — Mama Odie, The Princess and The Frog
Now, think of the happiest things. It's the same as having wings. — Peter Pan, Peter Pan
Sometimes we only see how people are different from us. But if you look hard enough, you can see how much we're all alike. — Jasmine, Aladdin
If you keep on believing, the dream that you wish will come true. — Cinderella, Cinderella
Some things start out big, and some things start out small, very small. But sometimes the smallest thing can make the biggest changes of all. — Plio, Dinosaur
For the strength of the Pack is the Wolf, and the strength of the Wolf is the Pack. — Mowgli, The Jungle Book
You can't force someone to like you. It takes time for friendship to grow. — Cody, Suite Life of Zack and Cody
Most everyone's mad here. — Cheshire Cat, Alice in Wonderland
Not everyone can become a great artist, but a great artist can come from anywhere. — Anton Ego, Ratatouille
Some people are worth melting for. — Olaf, Frozen
If you can't learn to run with the pack, one of these days, you'll be someone's dinner. — Bagheera, The Jungle Book
You will always remember this as the day that you almost caught Captain Jack Sparrow. — Pirates of the Caribbean: The Curse of the Black Pearl
Look inside yourself, Simba. You are more than what you have become. — Mufasa, The Lion King.
When there's too much to do, don't let it bother you. Forget your troubles. –Snow White, Snow White and the Seven Dwarfs
Man has always learned from the past. After all, you can't learn history in reverse! — Archimedes, The Sword in the Stone