Football is a demanding sport on both the mind and the body. There is evidence that the best players are better equipped mentally, so they need a good memory to learn skills and tactics, to make split-second decisions and to plan ahead; they need to be resilient to failure, defeat and injury.
Football legends can give us many lessons about the importance of perseverance, dedication, adversity, triumph, and hard work. Inspirational and motivational football quotes will encourage growth in life, make you wiser and broaden your perspective.
If you're searching for famous sports quotes and inspiring running quotes that perfectly capture what you'd like to say or just want to feel inspired yourself, browse through an amazing collection of top baseball quotes, greatest soccer quotes and awesome workout quotes.
Most Famous Football Quotes
If you do not believe you can do it then you have no chance at all. Arsene Wenger
Once you learn to quit, it becomes a habit. Vince Lombardi
Self-Love: The Journey to Embrace Your Essence, Discover Intrinsic Worth, and Build Authentic Self-Esteem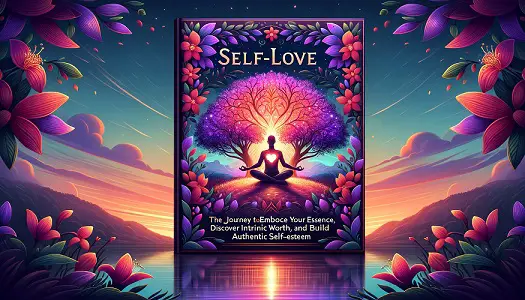 Your journey to self-discovery and enriched relationships starts here. Begin a Life-Changing Journey with this eBook to embrace your true worth and see how it reshapes every aspect of your life, from personal growth to enriching your relationships.
Get Your Copy on Amazon and Start Transforming Today!
To win you have to score one more goal than your opponent. Johan Cruyff
Ability is what you're capable of doing. Motivation determines what you do. Attitude determines how well you do it. Lou Holtz
Behind every kick of a ball, there has to be a thought. Denis Bergkamp
Pressure is something you feel when you don't know what the hell you're doing. Peyton Manning
The ball is round, the game lasts ninety minutes, and everything else is just theory. Sepp Herberger
The problem with winter sports is that follow me closely here they generally take place in winter. Dave Barry
A penalty is a cowardly way to score. Pelé
Your talent determines what you can do. Your motivation determines how much you are willing to do. Your attitude determines how well you do it. Lou Holtz
Some people think football is a matter of life and death. I don't like that attitude. I can assure them it is much more serious than that. Bill Shankly
Today I will do what other's won't, so tomorrow I will do what others can't. Jerry Rice
Football is played with your head. Your feet are just the tools. Andrea Pirlo
If a man watches three football games in a row, he should be declared legally dead. Erma Bombeck
Every disadvantage has got its advantage. Johan Cruyff
The thing about football the important thing about football is that it is not just about football. Terry Pratchett
Football is the ballet of the masses. Dmitri Shostakovich
You get hit the hardest when trying to run or hide from a problem. Like the defense on a football field, putting all focus on evading only one defender is asking to be blindsided. Criss Jami
Every defeat is a victory in itself. Francisco Maturana García
Self-Love: The Journey to Embrace Your Essence, Discover Intrinsic Worth, and Build Authentic Self-Esteem
Unlock Your Full Potential with Self-Love! Dive into this e-book and learn how to cultivate a deep, nurturing love for yourself that radiates outwards, improving your connections with others and bringing joy and fulfillment to your life.
Find Your Path to Self-Love on Amazon Today!
Anyone who's just driven 90 yards against huge men trying to kill them has earned the right to do Jazz hands. Craig Ferguson
We don't want our players to be monks. We want them to be better football players because a monk does not play football at this level. Bobby Robson
In football everything is complicated by the presence of the opposite team. Jean Paul Sartre
I couldn't be more chuffed if I was a badger at the start of mating season. Ian Holloway
Some people think football soccer is a matter of life and death. I don't like that attitude. I can assure them it is much more serious than that. Bill Shankly
If you eat caviar every day it is difficult to return to sausages. Arsene Wenger
The same boys who got detention in elementary school for beating the crap out of people are now rewarded for it. They call it football. Laurie Halse Anderson
Football is a simple game; 22 men chase a ball for 90 minutes and at the end, the Germans win. Gary Lineker
I like football. I find its an exciting strategic game. Its a great way to avoid conversation with your family at Thanksgiving. Craig Ferguson
Dilly ding dilly dong. Claudio Ranieri
Success comes in a lot of ways, but it doesn't come with money and it doesn't come with fame. It comes from having a meaning in your life, doing what you love and being passionate about what you do. That's having a life of success. When you have the ability to do what you love, love what you do and have the ability to impact people. That's having a life of success. That's what having a life of meaning is. Tim Tebow
Do I not like that. Graham Taylor
Football is the ballet of the masses. Dmitri Shostakovich
Why do you want Zidane when we have Tim Sherwood? Jack Walker
The Enemy of the best is the good. If you're always settling with what's good, you'll never be the best. Jerry Rice
I think you are an ostrich. Nigel Pearson
Bobby Tom told me he's not afraid of the Chargers' defense. Bobby Tom'll tell you he's not afraid of nuclear war, so I wouldn't put too much stock in his opinion. Susan Elizabeth Phillips
Self-Love: The Journey to Embrace Your Essence, Discover Intrinsic Worth, and Build Authentic Self-Esteem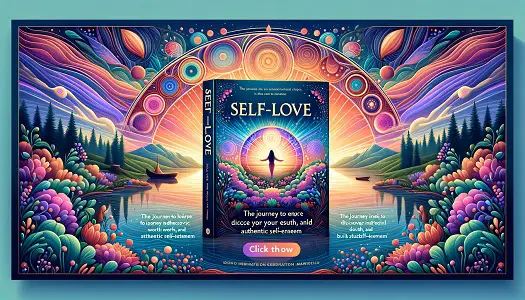 Elevate Your Relationships by Starting Within! Learn how a journey of self-love can lead to more meaningful, authentic connections. This e-book is your guide to developing a compassionate and fulfilling relationship with yourself.
Embark on Your Journey of Self-Love - Available on Amazon Now!
That lad must have been born offside. Alex Ferguson
Football combines two of the worst things in American life. It is violence punctuated by committee meetings. George Will
When you are 4-0 up you should never lose 7-1. Lawrie McMenemy
You got one guy going boom, one guy going whack, and one guy not getting in the endzone. John Madden
Sandro's holding his face. You can tell from that it's a knee injury. Dion Dublin
Football A sport that bears the same relation to education that bullfighting does to agriculture. Elbert Hubbard
Frank Lampard still has the same legs he had five years ago. Ray Wilkins
The ball laughs, radiant, in the air. He brings her down, puts her to sleep, showers her with compliments, dances with her, and seeing such things never before seen his admirers pity their unborn grandchildren who will never see them. Eduardo Galeano
We must have had 99 percent of the game. It was the other three percent that cost us the match. Ruud Gullit
An atheist is a man who watches a Notre Dame Southern Methodist University game and doesn't care who wins. Dwight D. Eisenhower
I'm 30 now, but back when I was 19 that's seven years ago. Lee Bowyer
Anybody who watches three games of football in a row should be declared brain dead. Erma Bombeck
I don't believe in superstitions. I just do certain things because I'm scared in case something will happen if I don't do them. Michael Owen
I didn't answer. We were not buddies. We could not chat about the proximity of our offices, or football, or forgiveness. Kimberly Novosel
Well, Clive, it's all about the two M's movement and positioning. Ron Atkinson
And one fine day the goddess of the wind kisses the foot of man, that mistreated, scorned foot, and from that kiss the soccer idol is born. He is born in a straw crib in a tin roofed shack and he enters the world clinging to a ball. Eduardo Galeano
I've had 14 bookings this season eight of which were my fault, but seven of which were disputable. Paul Gascoigne
When it's too hard for them it's just right for us! Marv Levy
They're the second best team in the world, and there's no higher praise than that. Kevin Keegan
If teams keep playing us this way, it's going to be like this. Peyton Manning
One accusation you can't throw at me is that I've always done my best. Alan Shearer
In the sweep of its appeal, its ability to touch every corner of humanity, football is the only game that needed to be invented. Bobby Charlton
Aim for the sky and you'll hit the ceiling. Aim for the ceiling and you'll stay on the floor. Bill Shankly
You're the only one that can put pressure on yourself. No one else can put pressure on you. It's self inflicted. For me, I just want to go out and play football. Maurice Jones Drew
I wouldn't say I was the top manager in the business but I would say I was in the top one. Brian Clough
Neither my sexuality or my efforts or lack of effort on the football field make up the whole sum of me. Sean Kennedy
I think in England you eat too much sugar and meat and not enough vegetables. Arsene Wenger
The only thing they valued higher than ammunition were Man United footballs. Tahir Shah
I've never played for a draw in my life. Alex Ferguson
There definitely needs to be water on the sidelines for these players, but I also had some Gatorade just in case they were allergic to the water or vice versa. John Madden
To be sitting on the bench behind somebody who only started to play when he was 30 is not funny. Jens Lehmann
Football is all very well as a game for rough girls, but is hardly suitable for delicate boys. Oscar Wilde
The best team did not win this match. Jose Mourinho
Things that aren't important, that have nothing to do with winning and losing, don't have to be a rule. Peter Richmond
I want to talk about facts. Rafa Benitez
What I needed more than anything was a place where unfocused unhappiness could thrive, where I could be still and worry and mope; I had the blues, and when I watched my team I could unwrap them and let them breathe a little. Nick Hornby
You can't win anything with kids. Alan Hansen
Rob Green needed to get the long barrier out, didn't he? James Anderson
I will love it if we beat them. Love it. Kevin Keegan
He dribbles a lot and the opposition don't like it you can see it all over their faces. Ron Atkinson
He will go right to the very top. Harry Redknapp
It never rains in Autzen Stadium! Don Essig
When the seagulls follow the trawler, it is because they think the sardines will be thrown into the sea. Eric Cantona
How shall we go about becoming the greatest empire on earth? Say, I know. Let's have our manliest sport involve butt slapping, shoulder pads, and prancing. Lisa Henry
That shot is impossible. I saw Yaya Toure do it once. Michael Owen
Leeds United had won but I didn't care. I had lost. David Peace
Squeaky bum time. Alex Ferguson
People stress the violence. That's the smallest part of it. Football is brutal only from a distance. In the middle of it there's a calm, a tranquility. The players accept pain. There's a sense of order even at the end of a running play with bodies strewn everywhere. When the systems interlock, there's a satisfaction to the game that can't be duplicated. There's a harmony. Don DeLillo
That would've been a goal had it gone inside the post. Michael Owen
Watching grown men run around in tights and chasing an oddly shaped ball is not really my thing. Steven Magee
We talk about it for 20 minutes and then we decide I was right. Brian Clough
Australian Rules Football lets me experience all the action without leaving my seat. Anthony T. Hincks
We go into the second half with United 1-0 up, so the game is perfectly balanced. Peter Jones
Meritocracy is about the perfect team: the perfect players and coaches working together perfectly so that the whole is greater than the sum of the parts. When this team model is applied to society, you get the perfect State, in which everyone is optimized and all are going in the same direction, spiraling upwards to a glorious culmination. Jack Tanner
You may as well put a cow in the middle of the pitch, walking. And then stop the game because there was a cow. Jose Mourinho
The boys gather around their coach. They're breathing heavy, pupils big and black like drops of ink, a high they'll try and return to the rest of their lives. Eli Cranor
Oh, he had an eternity to play that ball, but he took too long about it. Martin Tyler
It's what you don't see that can take you out. B. Davis Kroon
Will I become a coach in the future? No way, I'd never be able to put up with someone like me. Romario
Baseball is what we were. Football is what we have become. Mary McGrory
He dribbles a lot, and the opposition don't like it you can see it all over their faces. Ron Atkinson
Whichever way you look at it, the story of soccer in Australia is not a happy one. It is as a vast mess of shattered dreams, colonised tribes and forgotten heroes, splayed out like a Jackson Pollock painting across the landscape of Australian history. It is a story that haunts rather than comforts. There are a lot of broken people in the game, Michael Cockerill once said. Yet it's still the sport with the most blue sky in Australia. Even after everything, it's still only scratched the surface. Joe Gorman
It is not just about the money, it is about what you achieve on the pitch. Ronaldinho
Not all blacks are fraudulent, not all blacks are rogues, many black people are footballers all over the world, they are good people with good track records, they are living proofs that, Black Lives Matter. Bamigboye Olurotimi
I always want more. Whether it's a goal or winning a game, I'm never satisfied. Lionel Messi
If the USA had as many people concerned with their government as are concerned with sports this country would not be in the bad shape it is today. James Thomas Kesterson Jr.
I worked on my weaknesses and made them my strengths. Sydney Leroux
In football, the winner is always one who scores more goals by evading all obstacles. If you complain about obstacles in football, you will only get time to appeal. Sijin Bt
If I had to make a tackle, I have already made a mistake. Paolo Maldini
I love football, and you love football, and arguing about it is just a waste of time. Ian Slatter
Football's not just about scoring goals, it's about winning. Alan Shearer
An octopus, who holds the record for defense in a football game ten tackles. J.S. Mason
Playing football with your feet is one thing, but playing football with your heart is another. Francesco Totti
Give me Zidane and 10 planks of wood and I'll win you the Champions League. Alex Ferguson
I love football. Football is my life. Wayne Rooney