Frida Kahlo de Rivera, considered one of the Mexico's greatest artist, is remembered for her self-portraits, pain and passion, and bold, vibrant colors. Her self-portraits deal with such themes as identity, the human body, and death.
Since she was so far ahead of her time, Frida Kahlo quotes not only inspire you to transform pain into beauty, but also inspire you to embrace your full life.
If you're searching for famous quotes about life to share with the people you love or just want to feel inspired yourself, browse through an inspiring collection of alan watts quotes, dalai lama quotes and sayings by maya angelou.
Frida Kahlo Quotes
Feet, what do I need you for when I have wings to fly? – Frida Kahlo tweet
My painting carries with it the message of pain. – Frida Kahlo tweet
I drank to drown my sorrows, but the damned things learned how to swim. – Frida Kahlo tweet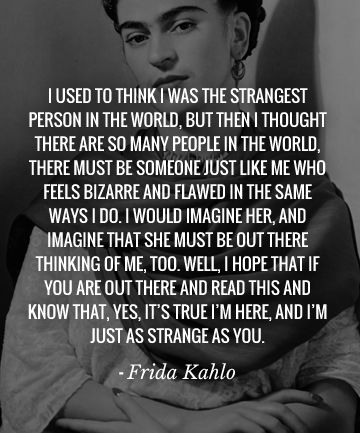 I think that little by little I'll be able to solve my problems and survive. – Frida Kahlo tweet
I paint flowers so they will not die. – Frida Kahlo tweet
Painting completed my life. – Frida Kahlo tweet
I hope the exit is joyful and I hope never to return. – Frida Kahlo tweet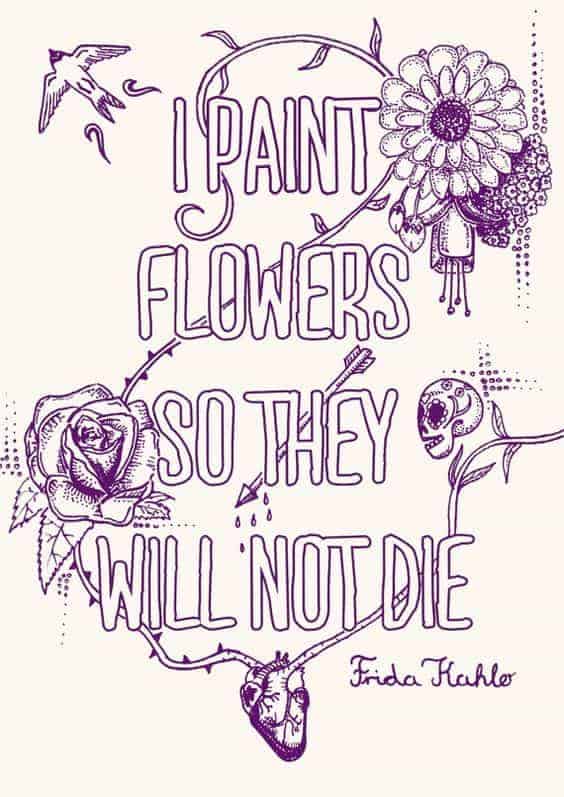 Pain, pleasure, and death are no more than a process for existence. The revolutionary struggle in this process is a doorway open to intelligence. – Frida Kahlo tweet
I love you more than my own skin. – Frida Kahlo tweet
The only thing I know is that I paint because I need to, and I paint whatever passes through my head without any other consideration. – Frida Kahlo tweet
Only one mountain can know the core of another mountain. – Frida Kahlo tweet
I was a child who went about in a world of colors… My friends, my companions, became women slowly; I became old in instants. – Frida Kahlo tweet
There have been two great accidents in my life. One was the trolley, and the other was Diego. Diego was by far the worst. – Frida Kahlo tweet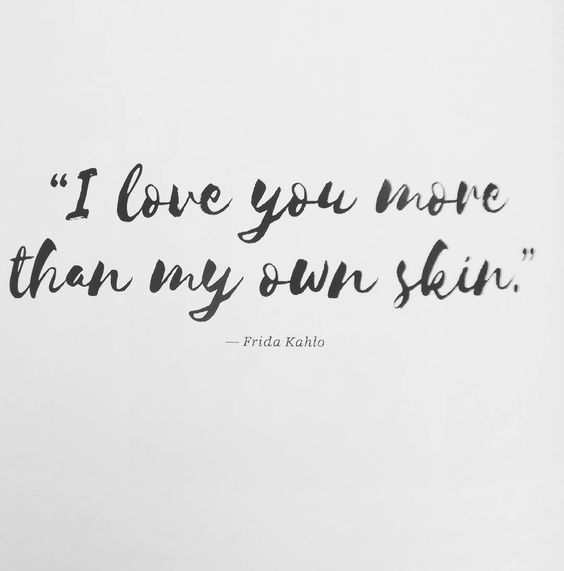 Nothing is absolute. Everything changes, everything moves, everything revolves, everything flies and goes away. – Frida Kahlo tweet
I am not sick. I am broken. But I am happy to be alive as long as I can paint. – Frida Kahlo tweet
I am in agreement with everything my father taught me and nothing my mother taught me. – Frida Kahlo tweet
I leave you my portrait so that you will have my presence all the days and nights that I am away from you. – Frida Kahlo tweet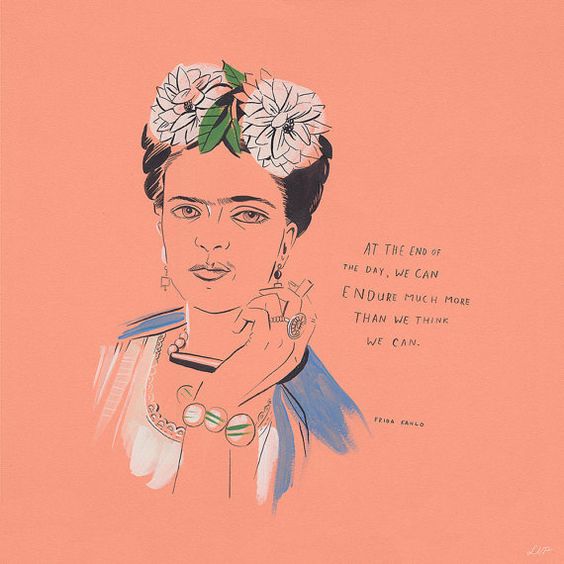 I must fight with all my strength so that the little positive things that my health allows me to do might be pointed toward helping the revolution. The only real reason for living. – Frida Kahlo tweet
They thought I was a Surrealist, but I wasn't. I never painted dreams. I painted my own reality. – Frida Kahlo tweet
You didn't understand what I am. I am love. I am pleasure. I am essence. I am an idiot. I am tenacious. I am. I simply am. – Frida Kahlo tweet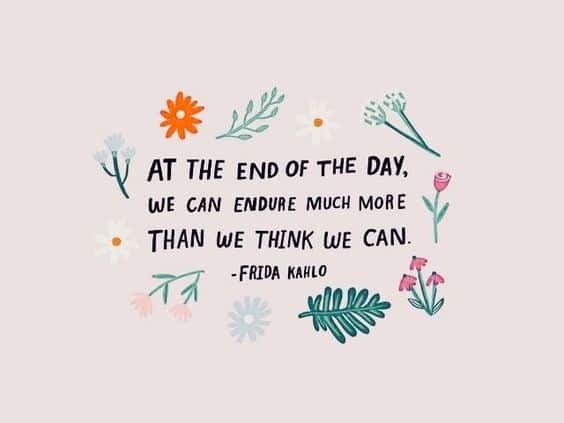 The most important part of the body is the brain. Of my face, I like the eyebrows and eyes. – Frida Kahlo tweet
I never paint dreams or nightmares. I paint my own reality. – Frida Kahlo tweet
At the end of the day, we can endure much more than we think we can. – Frida Kahlo tweet
I paint my own reality. The only thing I know is that I paint because I need to, and I paint whatever passes through my head without any other consideration. – Frida Kahlo tweet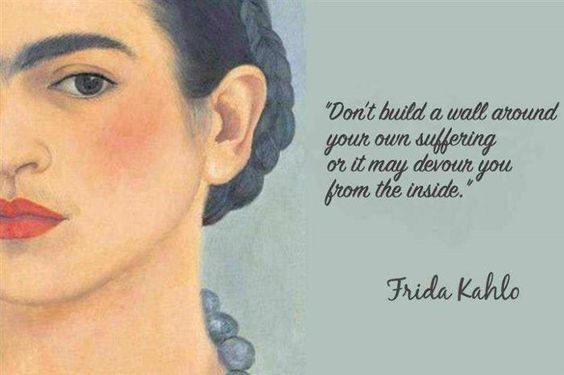 I paint self-portraits because I am so often alone, because I am the person I know best. – Frida Kahlo tweet
I tried to drown my sorrows, but the bastards learned how to swim, and now I am overwhelmed by this decent and good feeling. – Frida Kahlo tweet
I want to be inside your darkest everything. – Frida Kahlo tweet
Nothing is worth more than laughter. It is strength to laugh and to abandon oneself, to be light. Tragedy is the most ridiculous thing. – Frida Kahlo tweet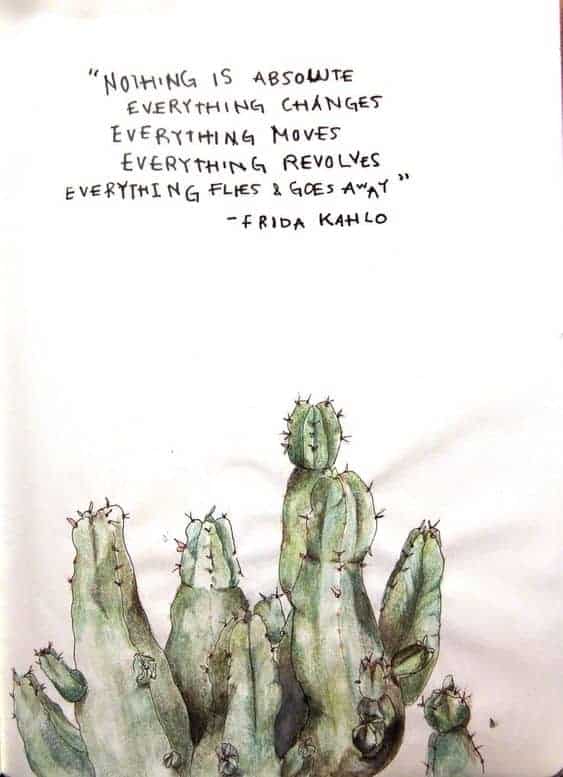 The most important thing for everyone in Gringolandia is to have ambition and become 'somebody,' and frankly, I don't have the least ambition to become anybody. – Frida Kahlo tweet
They thought I was a Surrealist, but I wasn't. I never painted dreams. I painted my own reality. – Frida Kahlo tweet
You deserve the best, the very best, because you are one of the few people in this lousy world who are honest to themselves, and that is the only thing that really counts. – Frida Kahlo tweet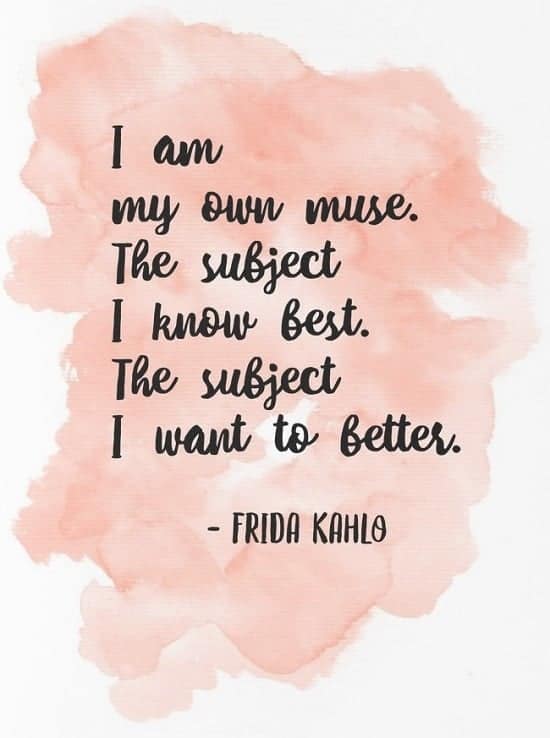 Take a lover who looks at you like maybe you are a bourbon biscuit. – Frida Kahlo tweet
I am that clumsy human, always loving, loving, loving. And loving. And never leaving. – Frida Kahlo tweet
There have been two great accidents in my life. One was the train the other was Diego. Diego was by far the worst. – Frida Kahlo tweet
I am my own muse. I am the subject I know best. The subject I want to better. – Frida Kahlo tweet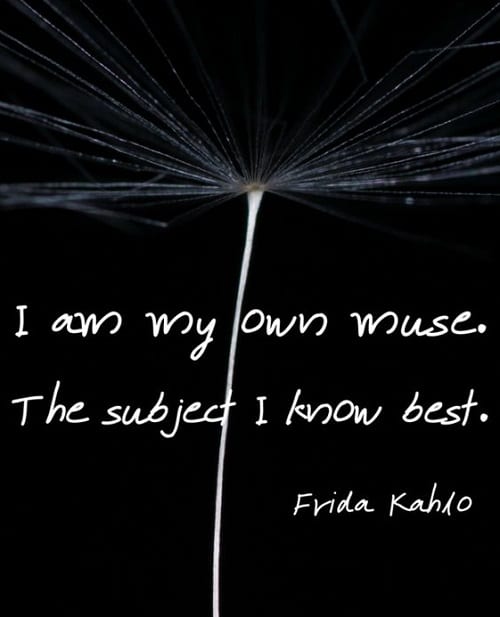 Painting completed my life. I lost three children and a series of other things that would have fulfilled my horrible life. My painting took the place of all of this. I think work is the best. – Frida Kahlo tweet
Can verbs be made up? I'll tell you one. I heaven you, so my wings will open wide to love you boundlessly. I am not sick. I am broken. But I am happy to be alive as long as I can paint. – Frida Kahlo tweet
People in general are scared to death of the war and all the exhibition have been a failure, because the rich – don't want to buy anything. – Frida Kahlo tweet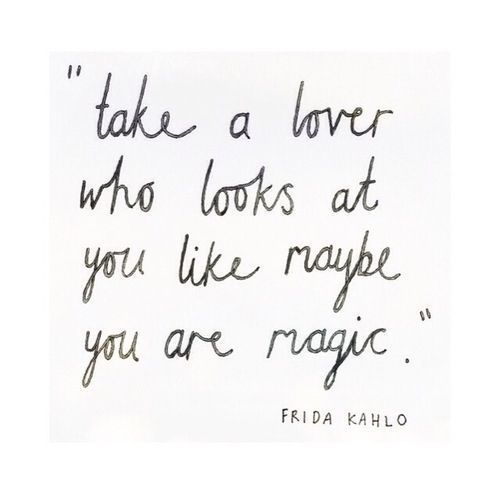 You deserve a lover who makes you feel safe, who can consume this world whole if he walks hand in hand with you; someone who believes that his embraces are a perfect match with your skin. – Frida Kahlo tweet
I'd like to paint you, but there are no colors, because there are so many, in my confusion, the tangible form of my great love. – Frida Kahlo tweet
Well, I hope that if you are out there and read this and know that, yes, it's true I'm here, and I'm just as strange as you. – Frida Kahlo tweet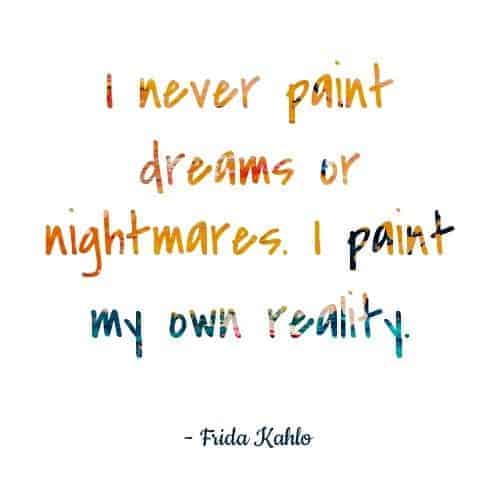 I warn you that in this picture I am painting of Diego there will be colors which even I am not fully acquainted with. Besides, I love Diego so much I cannot be an objective speculator of him or his life. – Frida Kahlo tweet
I want to be inside your darkest everything. – Frida Kahlo tweet
It is terrifying to see the rich having parties' day and night while thousands and thousands of people are dying of hunger… – Frida Kahlo tweet
Your word travels the entirety of space and reaches my cells which are my stars then goes to yours which are my light. – Frida Kahlo tweet
You deserve a lover who wants you disheveled, with everything and all the reasons that wake you up in a haste and the demons that won't let you sleep. – Frida Kahlo tweet
What I wanted to express very clearly and intensely was that the reason these people had to invent or imagine heroes and gods is pure fear. Fear of life and fear of death. – Frida Kahlo tweet
I don't want anything to hurt him, nothing to bother him and rob him of the energy he needs for living, for living as he likes, for painting, seeing, loving, eating, sleeping, being by himself, being with someone…but I'd never want him to be sad. If I had good health, I would give him all of it, if I had youth, he could take it all. tweet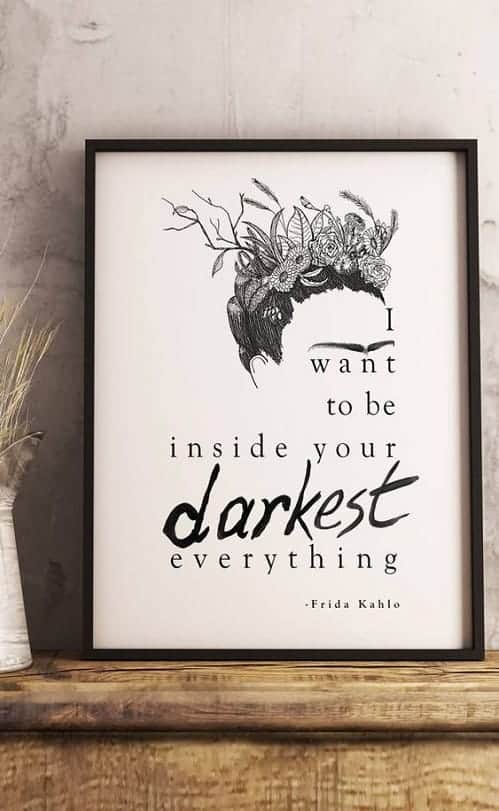 I wish I could do whatever I liked behind the curtain of 'madness'. Then: I'd arrange flowers, all day long, I'd paint; pain, love and tenderness, I would laugh as much as I feel like at the stupidity of others, and they would all say: 'Poor thing, she's crazy!' (Above all I would laugh at my own stupidity.) I would build my world which while I lived, would be in agreement with all the worlds. The day, or the hour, or the minute that I lived would be mine and everyone else's – my madness would not be an escape from 'reality'. tweet
A little while ago, not much more than a few days ago, I was a child who went about in a world of colors, of hard and tangible forms. Everything was mysterious and something was hidden, guessing what it was a game for me. If you knew how terrible it is to know suddenly, as if a bolt of lightning elucidated the earth. Now I live in a painful planet, transparent as ice; but it is as if I had learned everything at once in seconds. tweet
From you to my hands, I caress your entire body, and I am with you for a minute and I am with myself for a moment. And my blood is the miracle which runs in the vessels of the air from my heart to yours. tweet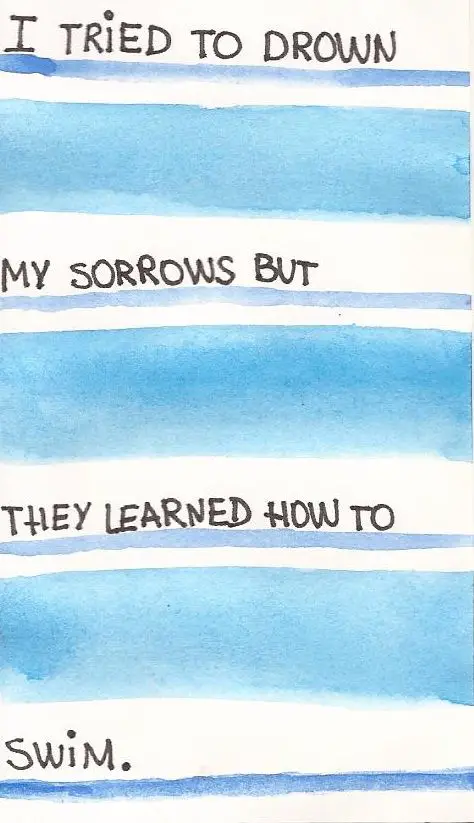 All this anger has simply made me understand better that I love you more than my own skin, and that even though you don't love me as much, you love me a little anyway — don't you? If this is not true, I'll always be hopeful that it could be, and that's enough for me. tweet
I used to think I was the strangest person in the world but then I thought there are so many people in the world, there must be someone just like me who feels bizarre and flawed in the same ways I do. I would imagine her and imagine that she must be out there thinking of me too. Well, I hope that if you are out there and read this and know that, yes, it's true I'm here, and I'm just as strange as you. tweet
Nothing compares to your hands, nothing like the green-gold of your eyes. My body is filled with you for days and days. You are the mirror of the night. The violent flash of lightning. The dampness of the earth. The hollow of your armpits is my shelter. My fingers touch your blood. All my joy is to feel life spring from your flower-fountain that mine keeps filling all the paths of my nerves which are yours. tweet
You deserve a lover who wants you disheveled, with everything and all the reasons that wake you up in a haste and the demons that won't let you sleep.
You deserve a lover who makes you feel safe, who can consume this world whole if he walks hand in hand with you; someone who believes that his embraces are a perfect match with your skin.
You deserve a lover who wants to dance with you, who goes to paradise every time he looks into your eyes and never gets tired of studying your expressions.
You deserve a lover who listens when you sing, who supports you when you feel shame and respects your freedom; who flies with you and isn't afraid to fall.
You deserve a lover who takes away the lies and brings you hope, coffee, and poetry. tweet
No moon, sun, diamond, hands —
fingertip, dot, ray, gauze, sea.
pine green, pink glass, eye,
mine, eraser, mud, mother, I am coming. tweet
They sit for hours in the "cafes" warming their precious behinds, and talk without stopping about "culture" "art" "revolution" and so on and so forth, thinking themselves the gods of the world, dreaming the most fantastic nonsenses and poisoning the air with theories and theories that never come true. tweet
to feel the anguish of waiting for the next moment and of taking part in the complex current (of affairs) not knowing that we are headed toward ourselves, through millions of stone beings – of bird beings – of star beings – of microbe beings – of fountain beings toward ourselves. tweet
My Diego: Mirror of the night Your eyes green swords inside my flesh. waves between our hands. All of you in a space full of sounds — in the shade and in the light. You were called AUXOCHROME the one who captures color. I CHROMOPHORE — the one who gives color. You are all the combinations of numbers. life. My wish is to understand lines form shades movement. You fulfill and I receive. Your word travels the entirety of space and reaches my cells which are my stars then goes to yours which are my light. tweet
My paintings are well-painted, not nimbly but patiently. My painting contains in it the message of pain. I think that at least a few people are interested in it. It's not revolutionary. Why keep wishing for it to be belligerent? I can't. Painting completed my life. I lost three children and a series of other things that would have fulfilled my horrible life. My painting took the place of all of this. I think work is the best. tweet
You too know that all my eyes see, all I touch with myself, from any distance, is Diego. The caress of fabrics, the color of colors, the wires, the nerves, the pencils, the leaves, the dust, the cells, the war and the sun, everything experienced in the minutes of the non-clocks and the non-calendars and the empty non-glances, is him. tweet
Perhaps it is expected that I should lament about how I have suffered living with a man like Diego. But I do not think that the banks of a river suffer because they let the river flow, nor does the earth suffer because of the rains, nor does the atom suffer for letting its energy escape. To my way of thinking, everything has its natural compensation. tweet
I have not forgotten you — the nights are long and difficult. You too know that all my eyes see, all touch with myself, from any distance, is you. The caress of fabrics, the color of colors, the wires, the nerves, the pencils, the leaves, the dust, the cells, the war and the sun, everything experienced in the minutes of the non-clocks and the non-calendars and the empty non-glances, is you. You felt it, that's why you let that ship take me away from Le Havre where you never said good-bye to me. I will write to you with my eyes, always. For you is all. tweet