Love and romance are vital in any relationship. There are many ways to show how you feel. One of the great ways to show is by sending some cute and romantic love words. With these i love you quotes, you'll surely be able to win his/her heart over. Even a single message of girlfriend quotes from you will make your lover's day special.
Give your love the wings it deserves with the cute girlfriend or boyfriend quotes to significant other, to make them smile, to let them know you're thinking of them, to say you care. Think about all the memories and moments you share with her and pen it down in words that poke your heart and give you goosebumps. Beautiful quotes for your girlfriend will help you to express your love for your sweetheart in just a few lines.
I've fallen in love many times… but always with you.
"The best love is the kind that awakens the soul; that makes us reach for more, that plants the fire in our hearts and brings peace to our minds. That's what I hope to give you forever." — The Notebook
"I swear I couldn't love you more than I do right now, and yet I know I will tomorrow." — Leo Christopher
Beautiful and Sweet Girlfriend Quotes
"No matter what has happened. No matter what you've done. No matter what you will do. I will always love you. I swear it." C.J. Redwine
"And there's you. You're just beautiful. Effortlessly beautiful, like nature. You have the trinity of beauty: a beautiful heart, a beautiful mind, and a beautiful soul." Kamand Kojouri
"It's amazing how one day someone walks into your life, and then the next day you wonder how you lived without them."
"I wanted to tell you that wherever I am, whatever happens, I'll always think of you, and the time we spent together, as my happiest time. I'd do it all over again, if I had the choice. No regrets." Cynthia Hand
"I feel like a part of my soul has loved you since the beginning of everything. Maybe we're from the same star." Emery Allen
"When I am with you I don't need the warmth of a jacket or the light from a bulb; you are like a flame that gives me soft warmth and perfect light."
"And in her smile I see something more beautiful than the stars." Beth Revis
"If we'd never met, I think I would have known my life wasn't complete. And I would have wandered the world in search of you, even if I didn't know who I was looking for" Nicholas Sparks
"You're the one reason I wake up in the morning, you're the one reason I find a way to smile, you're the one person that can change everything around when it is going bad. Your eyes, your smile, your everything, your laugh, your look in your eyes when you talk to me. It's just everything about you that cause i miss you even more.
"I love you the way a drowning man loves air. And it would destroy me to have you just a little." Rae Carson
"Every day I'm convinced that I can't possibly love you more… and every day I'm proven wrong." Steve Maraboli
"I cannot imagine a life in your absence. You are like the breathe of air that I need to live, the drop of water in a thirsty desert. I need you like a bird needs the skies to go higher" Constantine Jake.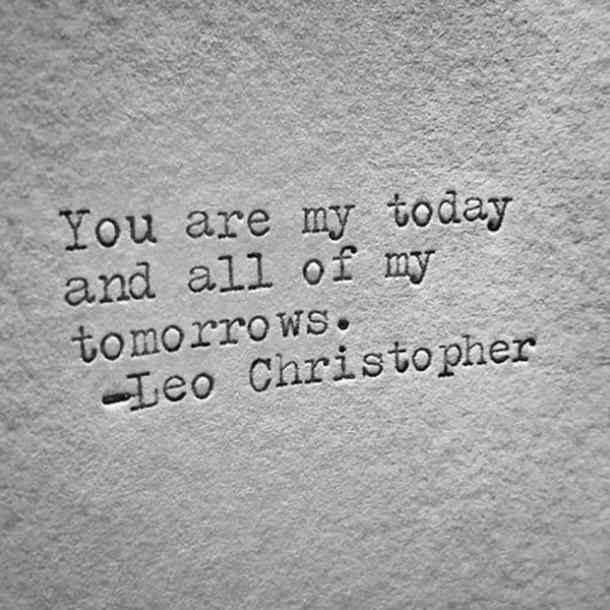 "I'm in love with you, and I'm not in the business of denying myself the simple pleasure of saying true things. I'm in love with you, and I know that love is just a shout into the void, and that oblivion is inevitable, and that we're all doomed and that there will come a day when all our labor has been returned to dust, and I know the sun will swallow the only earth we'll ever have, and I am in love with you." John Green
"For this moment and forever, you are my love." Debasish Mridha
"You are all that I have longed for you have made my dreams come true. There is no greater gift to have than being loved by you."
"I love you. Remember. They cannot take it" Lauren Oliver
"There are no words to describe how much I love you. No one has ever loved someone as much as I love you so no one has ever had to make words for such a strong feeling of love."
"If someone told me to choose between taking a breath and loving you, I would have to use my last remaining air to say how much I love you."
"There is never a time or place for true love. It happens accidentally, in a heartbeat, in a single flashing, throbbing moment." Sarah Dessen
"I want morning and noon and nightfall with you. I want your tears, your smiles, your kisses… the smell of your hair, the taste of your skin, the touch of your breath on my face. I want to see you in the final hour of my life… to lie in your arms as I take my last breath." Lisa Kleypas
"I love you. I am who I am because of you. You are every reason, every hope, and every dream I've ever had, and no matter what happens to us in the future, every day we are together is the greatest day of my life. I will always be yours" Nicholas Sparks
"No matter where I went, I always knew my way back to you. You are my compass star." Diana Peterfreund
"There is the heat of Love, the pulsing rush of Longing, the lover's whisper, irresistible – magic to make the sanest man go mad." Homer
"My love for you has no depth; its boundaries are ever-expanding. My love and my life with you will be a never-ending story."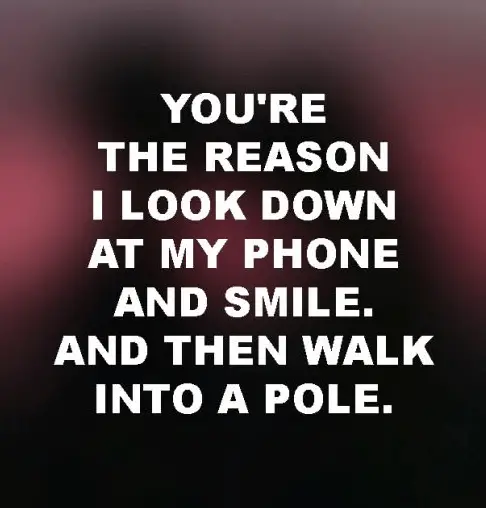 "If I could have anyone in the world it would still be you. I must send you everyday one of the best you are my world quotes because I really love you so much."
"My love for you has no depth, its boundaries are ever-expanding. My love and my life with you will be a never-ending story." Christina White
"You never fail to amaze me. Every day there is something new that makes me love you even more than before the day before."
"In you, I've found the love of my life and my closest truest friend."
"I know you think I'm crazy. Maybe that's because I am. About life, about this moment, about you." Crystal Woods
"I will spend an eternity loving you, caring for you, respecting you, showing you every day that I hold you as high as the stars." Steve Maraboli
"I want you. All of you. Your Flaws. Your mistakes. Your imperfections. I want you, and only you."
"There is no pretending. I love you, and I will love you until I die, and if there is life after that, I'll love you then."
Cassandra Clare
"Sometimes I wonder if love is worth fighting for but then I remember your face and I'm ready for war."
"My favorite part of the day is when I get to talk to you"
"I love you without knowing how, or when, or from where. I love you simply, without problems or pride: I love you in this way because I do not know any other way of loving but this, in which there is no I or you, so intimate that your hand upon my chest is my hand, so intimate that when I fall asleep your eyes close." Pablo Neruda
"I am so in love with you that there isn't anything else." Ernest Hemingway
"You came into my life and became it"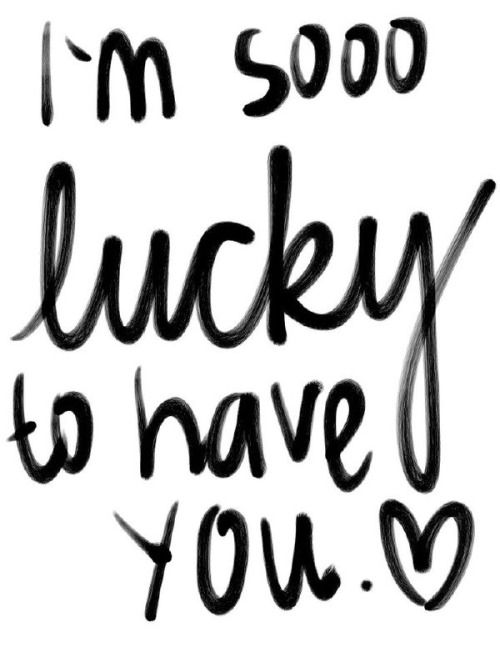 "I love you. I love every part of you, every thought and word… the entire complex, fascinating bundle of all the things you are. I want you with ten different kinds of need at once. I love all the seasons of you, the way you are now, the thought of how much more beautiful you'll be in the decades to come. I love you for being the answer to every question my heart could ask.." Lisa Kleypas
"Missing you is my hobby, caring for you is my job, making you happy is my duty, and loving you is my life."
"You are my today and all of my tomorrow." Leo Christopher
"Just you and me against the world. Always and forever." Jessica Sorensen
"You are the reason I look down at my phone and smile. And then walk into a pole."
"If I did anything right in my life it was when I gave my heart to you."
"I love finding your light within the delicate cracks of my soul. There is solace in knowing that every bridge within my brokenness is being restored by your unconditional heart." Karen A. Baquiran
"I love my life because it gave me you. I love you because you are my life."
"You never leave my mind even when I have a million things to think about."
"I recognized you instantly. All of our lives flashed through my mind in a split second. I felt a pull so strongly towards you that I almost couldn't stop it." J. Sterling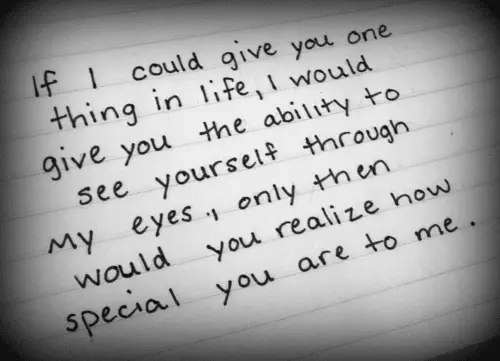 "It's been said that you only truly fall in love once. But I don't believe it because every time I see you, I fall in love all over again."
just want to make you happy. Because you're the reason I'm so happy."
"There is nothing on earth more beautiful to me than your smile… no sound sweeter than your laughter… no pleasure greater than holding you in my arms. I realized today that I could never live without you. In this life and the next, you're my only hope of happiness." Lisa Kleypas
"I love you for all that you are, all that you have been and all that you're yet to be."
"I didn't want to fall in love or need someone. I really didn't want anything. But then, you appeared and I started wanting everything."
"I can cross the boundless ocean just to save you, I cannot eat or sleep without you, I can take you on a journey to heaven and show you to the angels. All these are fake and absurd promises; Be sincere, walk up to your lover and say, honestly, darling, I can only do the best I can for you." Michael Bassey Johnson
"When I'm with you, I act differently. In a good way. I smile more and laugh more. I don't have to pretend everything is okay when its really not. with you, I can drop the fake smile and put on a real one. I don't feel hurt and alone when I'm with you. Instead, I feel safe and loved. You're easy to talk to, and you listen to me. I don't have to worry about holding back with you. I don't feel self-conscious. I don't ever feel insecure or sad. You show me that you really do care, and you're not just pretending. I really appreciate your company, because with you I'm different. With you, I'm happy."
"I will stop missing you when I am with you."
"Become a part of me, as I become a part of you. And ever after, I promise myself to thee. Each day we share, I shall be honest, good, and true. If this you seek, heed my Call. From this moment on, there is no other for me but you" Shayla Black
"Your voice is my favorite sound."
"No words are amazing enough to describe how fantastic you make me feel"
"You could hold me and I could hold you. And it would be so peaceful. Completely peaceful. Like the feeling of sleep, but awake in it together." John Green
"I love you every step of the way."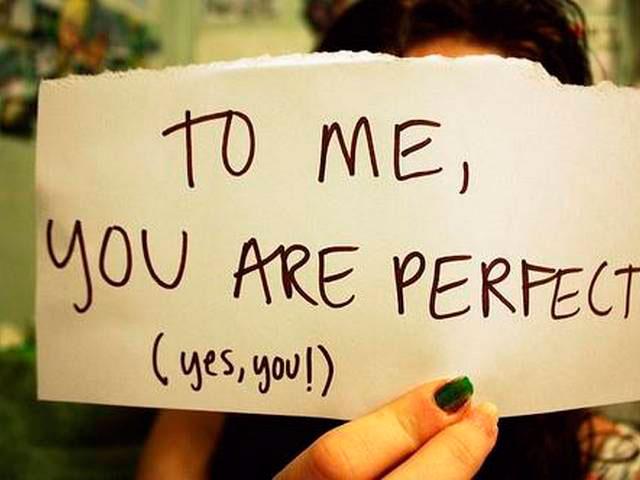 "If I had a flower for every time I thought of you, I could walk in my garden forever."
"I'm not here to grant you the extraordinary love you never had for yourself. I'm here, on my own accord, to love you. So that when you stare into my mirror eyes, you may see how extraordinary you are." Kamand Kojouri
"I went to sleep thinking about you and I woke up just the same. All thinking of you quotes don't enough to tell my feelings."
"You have a place in my heart no one could ever have." F. Scott Fitzgerald
"The greatest thing about me isn't even a part of me. It's you." Kamand Kojouri
"For the two of us, home isn't a place. It is a person. And we are finally home." Stephanie Perkins
"Life feels so complete when I'm with you."
"Love doesn't make the world go 'round; love is what makes the ride worthwhile." Shannon L. Alder
"If every raindrop would be one of your smiles, I wish it rains heavily throughout, so that there is no space for unhappiness in your life."
"I can't promise to fix all your problems but I can promise you won't have to face them all alone."
"Speak to me: I will spend my lifetime trying to understand you." Kamand Kojouri
"For every step that you take in your life, remember, I'm right behind you, always there with you."
"And suddenly all the love songs were about you."
"I love you, and because I love you, I would sooner have you hate me for telling you the truth than adore me for telling you lies." Pietro Aretino
"I'm eternally bonded to you with bonds of love, friendship, and togetherness."
You can send one of the good night my love or good morning quotes for her to make her smile.
Cute & Romantic Love Quotes For Her From The Heart
"I would rather spend one lifetime with you, than face all the ages of this world alone." J.R.R. Tolkien
I hope you know that every time I tell you to get home safe, stay warm, have a good day, or sleep well what I am really saying is I love you. I love you so much that it is starting to steal other words' meanings.
"I swear I couldn't love you more than I do right now, and yet I know I will tomorrow." Leo Christopher
Time and time again I have to pinch myself when I see you next to me. You are my dream come true.
"I love you, with no beginning, no end. I love you as you have become an extra necessary organ in my body. I love you as only a girl could love a boy. Without fear. Without expectations. Wanting nothing in return, except that you allow me to keep you here in my heart, that I may always know your strength, your eyes, and your spirit that gave me freedom and let me fly." Coco J. Ginger
The brightness of my day doesn't depend on the amount of sunshine. Everything depends on your smile.
Not so long ago I was alone and lost, and then you came along and I was home. Thank you for finding me.
"Ask me to define my love for you and I'll say it's captured in every beautiful memory of our past, detailed out in vivid visions of our dreams and future plans, but most of all it's right now, in the moment where everything I've ever wanted in my life is standing right in front of me." Leo Christopher
Thank you for giving me the most wonderful years and the most beautiful life.
"Thinking of you keeps me awake. Dreaming of you keeps me asleep. Being with you keeps me alive." Inconnu
I will share all your sadness to make you cheerful, and all your joy to make you happy. We have one love for two.
Your voice is music to my ears, your smile is beauty to my eyes.
Real love is able to awaken your soul.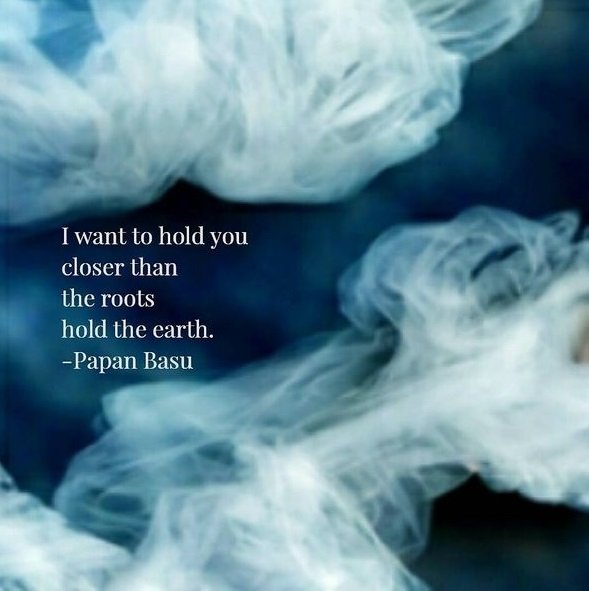 I'm never ever giving you up, I'm never ever leaving you. Instead I'll forever and ever love and cherish you.
Just when I think I couldn't love you more, you show up and give me another reason for wanting to live the rest of my life with you by my side.
"If you live to be a hundred, I want to live to be a hundred minus one day so I never have to live without you." A. A. Milne
Just open your eyes, and you`ll be able to see that my love is everywhere: in the sun, clouds, air and… in you!
Reaching for your hand brings me such joy and knowing that you are mine forever brings me peace.
It never fails. When I am overwhelmed with stress and dark clouds threaten my very being, you walk in, and blast it all away. I don't know how you do it, but I'll take it, my love.
"I want you. All of you. Your flaws. Your mistakes. Your imperfections. I want you, and only you." John Legend
I loved you, I love you, I will always love you forever and ever.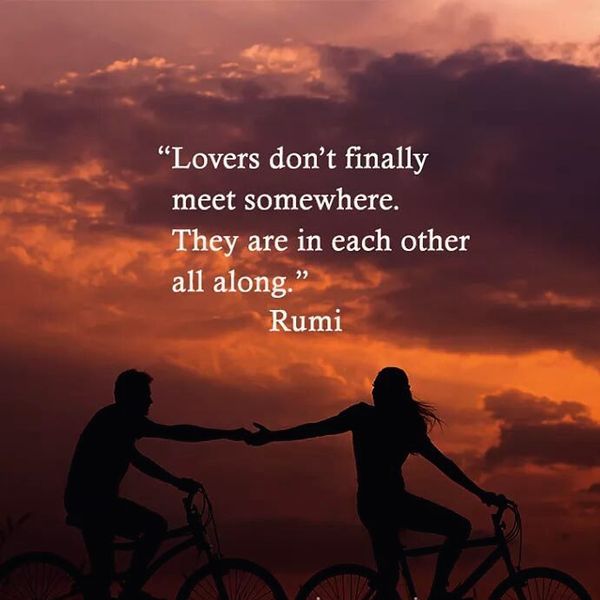 We came together underneath the stars above. What started out as liking soon turned into love. I sensed a certain something in my heart that was true. I know I waited all my life to fall in love with you.
You're gonna have to stop being so gorgeous because my heart is about to beat completely out of my chest.
You are the only air I breathe. You are ticking in my heart like a little clock. Yes, you wake me up every day, while I fall asleep dreaming of the days when I was alone. No longer am I in such a way.
You are the missing piece to my life. You are the answer to my prayers.
Love is patient, love is kind, and what our love express is true. No amount of tragedy can tear, or break the love I have for you.
The power of your smile should never be underestimated. It melts my heart and touches my soul.
When you smile at me you brighten up my day more than the sun ever could.
The story of my life is all about you, my love.
So many reasons are there to love you. Your cute smile, your sweet laugh, your innocence and your kind heart makes me love you.
You are the single greatest source of my joy. You are the sun of my life and I revolve around you, you nourish me, you give me life.
You always make me feel like I'm the best and luckiest guy in the world.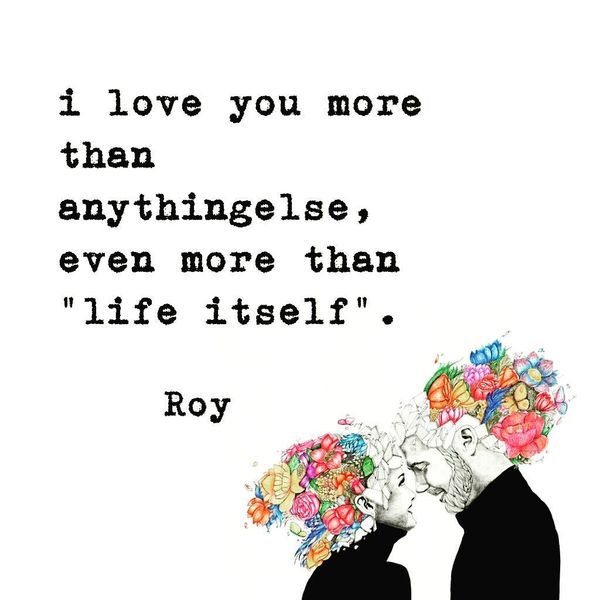 You are extraordinary, exquisite, impressive, magical and I am so in love with you.
Two hearts ran to the end of the world. They recognized each other's eyes at the final border of the end and infinity. In that particular moment, they hugged each other. No one dares to separate them.
"The hours I spend with you I look upon as sort of a perfumed garden, a dim twilight, and a fountain singing to it. You and you alone make me feel that I am alive. Other men it is said have seen angels, but I have seen thee and thou art enough." George Moore