"This too shall pass" is a Persian adage translated and used in multiple languages. It reflects on the temporary nature, or ephemerality, of the human condition. Inspirational this too shall pass quotes will challenge the way you think, and make your life worth living.
If you're searching for famous happiness quotes and famous peace quotes that perfectly capture what you'd like to say or just want to feel inspired yourself, browse through an amazing collection of top better days quotes, popular good luck quotes and encouraging zen quotes.
Most Famous This Too Shall Pass Quotes
Expect trouble as an inevitable part of life and when it comes, hold your head high, look it squarely in the eye and say "I will be bigger than you. You cannot defeat me." Then repeat to yourself the most comforting of all words ,"This too shall pass." – Ann Landers
You're going to go through tough times – that's life. But I say, 'Nothing happens to you, it happens for you.' See the positive in negative events. – Joel Osteen
Always remember the proverb: "This too shall pass." Your negative feelings won't last forever, there's a light at the end of every tunnel. It might not happen today or tomorrow, but you'll feel better eventually. – Paulo Coelho
Tough times never last, but tough people do. – Robert H. Schuller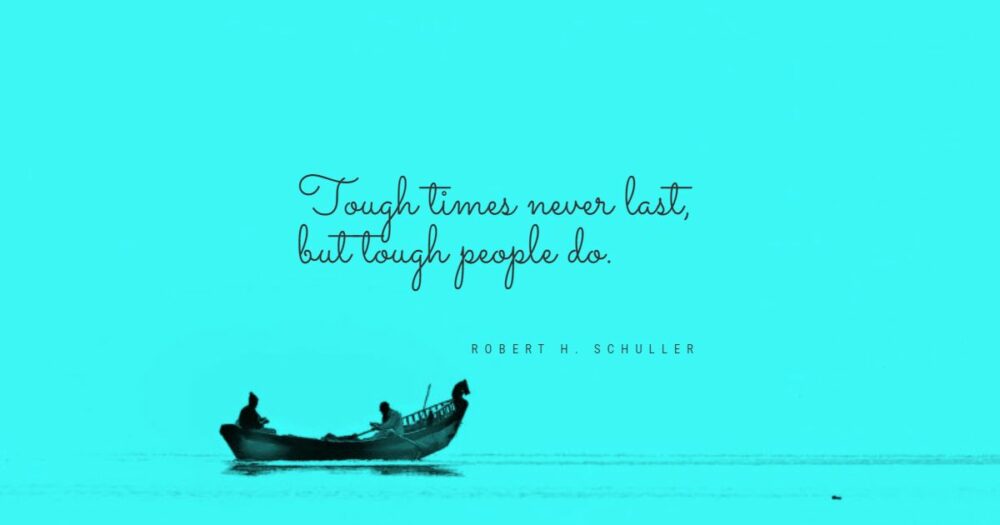 We've gotten through a lot of tough times, and we're going to keep working to make them better. I wish the record was better. – Mike Quade
Some days are like this. And the only way to get through them is to remember that they are only one day, and that every day ends. – David Levithan
We must accept finite disappointment, but we must never lose infinite hope. – Martin Luther King
We must embrace pain and burn it as fuel for our journey. – Kenji Miyazawa
Never make a permanent decision based on a temporary storm… No matter how raging the billows are today, remind yourself: "This too shall pass!" – T. D. Jakes
A problem is a chance for you to do your best. – Duke Ellington
Problems are not stop signs, they are guidelines. – Robert Schuller
It is said an Eastern monarch once charged his wise men to invent him a sentence to be ever in view, and which should be true and appropriate in all times and situations. They presented him the words,"And this too, shall pass away." How much it expresses! How chastening in the hour of pride! How consoling in the depths of affliction! – Abraham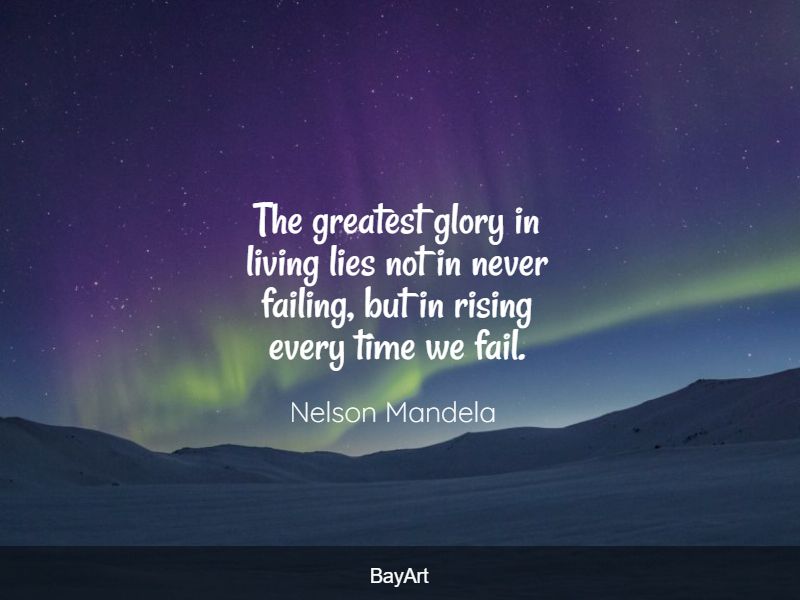 If you wonder how you'll get through this new heartbreak, just think back. Remember all you've been through in the past. And how each time you swore, you'd never get through it. But you did. And look where you're at now. This too shall pass! – Yasmin Mogahed
The greatest glory in living lies not in never failing, but in rising every time we fail. – Nelson Mandela
No matter how bad things are, you can always make things worse. – Randy Pausch
There's an old saying, this too shall pass, and change is good. – Joe Lando
Life has got to be lived – that's all there is to it. At seventy, I would say the advantage is that you take life more calmly. You know that 'this, too, shall pass!' – Eleanor Roosevelt
Life is at its best when everything has fallen out of place, and you decide that you're going to fight to get them right, not when everything is going your way and everyone is praising you. – Thisuri Wanniarachchi
It's funny how, when things seem the darkest, moments of beauty present themselves in the most unexpected places. – Karen Marie Moning
Art thou in misery, brother? Then I pray Be comforted. Thy grief shall pass away. Art thou elated? Ah, be not too gay; Temper thy joy: this, too, shall pass away. Art thou in danger? Still let reason sway, And cling to hope: this, too, shall pass away. Tempted art thou? In all thine anguish lay One truth to heart: this, too, shall pass away. Do rays of loftier glory round thee play? Kinglike art thou? This, too, shall pass away! Whate'er thou art, wher'er thy footsteps stray, Heed these wise words: This, too, shall pass away. – Paul Hamilton Hayne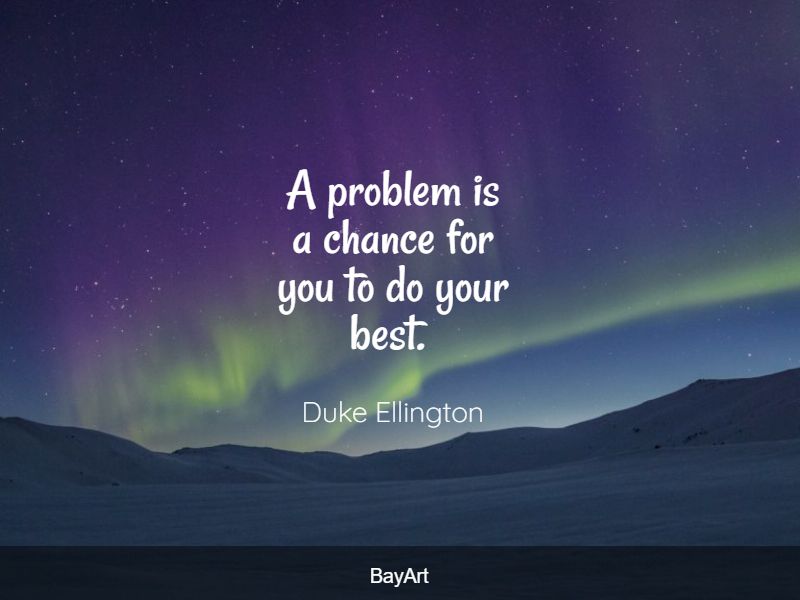 The way to live in the present is to remember that "This too shall pass." When you experience joy, remembering that "This too shall pass" helps you savor the here and now. When you experience pain and sorrow, remembering that "This too shall pass" reminds you that grief, like joy, is only temporary. – Joey Green
The ultimate measure of a man is not where he stands in moments of comfort and convenience, but where he stands at times of challenge and controversy. – Martin Luther King, Jr.
When you come to the end of your rope, tie a knot and hang on. – Franklin D. Roosevelt
Build on past successes, be grateful for what you do have, and know that this, too, shall pass. It's only for the now. Whatever we're facing, it's not forever. – Dave Pelzer
What makes the desert beautiful is that somewhere it hides a well. – Antoine de Saint-Exupery
To be tested is good. The challenged life may be the best therapist. – Gail Sheehy
Let perseverance be your engine and hope your fuel. – H. Jackson Brown, Jr.
Seeds of faith are always within us; sometimes it takes a crisis to nourish and encourage their growth. – Susan Taylor
When I feel confused or depressed, I remember back to junior high and I silently repeat, 'This, too, shall pass.' – Josh Groban
And let its meaning permeate each day. Whatever comes, This too shall pass away. – Ella Wheeler Wilcox
If you are going through hell, keep going. – Winston Churchill
Hard times don't create heroes. It is during the hard times when the 'hero' within us is revealed. – Bob Riley
I am not afraid of storms, for I am learning how to sail my ship. – Louisa May Alcott
I am stronger than I thought I was. My favorite phrase has been 'This too shall pass.' I now understand it really well. – Robin Roberts
Life is short but it is wide. This too shall pass. – Rebecca Wells
Life has got to be lived – that's all there is to it. – Eleanor Roosevelt
I have no regrets in my life. I think that everything happens to you for a reason. The hard times that you go through build character, making you a much stronger person. – Rita Mero
Hard times always lead to something great. – Betsey Johnson
Success is not final, failure is not fatal: it is the courage to continue that counts. – Winston Churchill
Right now, I'm following the Buddhist principle: Smile as abuse is hurled your way and this too shall pass. – Aishwarya Rai Bachchan
I am here in spirit with you and you are in my prayers. Remember God is with you, and have faith in the fact that this too shall pass. – Michael Jackson
Often you shall think your road impassable, sombre and companionless. Have will and plod along; and round each curve you shall find a new companion. – Mikhail Naimy
Life's challenges are not supposed to paralyze you, they're supposed to help you discover who you are. – Bernice Johnson Reagon
New beginnings are often disguised as painful endings. – Lao Tzu
It is not because things are difficult that we do not dare; it is because we do not dare that they are difficult. – Seneca
When the going gets tough, the tough get going. – Joseph Kennedy
Never give up on something that you can't go a day without thinking about. – Sir Winston Churchill
Most of the important things in the world have been accomplished by people who have kept on trying when there seemed to be no hope at all. – Dale Carnegie
Life is like riding a bicycle. To keep your balance, you must keep moving. – Albert Einstein
The most inspiring piece of advice I've gotten is simply to persevere. My mom taught me to always keep going no matter what from an early age. When it feels too difficult to push forward, I always remind myself, 'This too shall pass,' and then I redouble my efforts. – Liya Kebede
We are identifying with what is passing so fear comes. We are trying to make steady and permanent what is by nature impermanent. – Mooji
If you ever hear yourself or anyone you care about starting to express the belief that a problem is permanent, it's time to immediately shake that person loose. No matter what happens in your life, you've got to be able to believe, 'This, too, shall pass,' and that if you keep persisting, you'll find a way. – Tony Robbins
It's not that I'm so smart, it's just that I stay with problems longer. – Albert Einstein
Our greatest glory is not in never falling, but in rising every time we fall. – Confucius
We must meet the challenge rather than wish it were not before us. – William J. Brennan, Jr.
Many of life's failures are people who did not realize how close they were to success when they gave up. – Thomas Edison
Accept responsibility for your life. Know that it is you who will get you where you want to go, no one else. – Les Brown
I'll tell you how I handle stress. I say-This too shall pass. You've got to try to stay cool and admit when you're wrong, and tell them when you're right. – Helen Thomas
You need to spend time crawling alone through shadows to truly appreciate what it is to stand in the sun. – Shaun Hick
If God sends us on strong paths, we are provided strong shoes. – Corrie ten Boom
I ask not for a lighter burden, but for broader shoulders. – Jewish Proverb
I have not failed. I've just found 10,000 ways that won't work. – Thomas Alva Edison
Thankfully, persistence is a great substitute for talent. – Steve Martin
I think that little by little I'll be able to solve my problems and survive. – Frida Kahlo
If you feel like giving up give up on that feeling and give into the realization there are endless possibilities waiting to be discovered before you. – Tom Althouse
The notion that "this too shall pass" is comforting, both in knowing that whatever pain I'm in will change into something else and allowing myself to experience the pain, not trying to blunt it or brush it aside. It's important to feel and to be connected to your emotions, whichever way they play out. – Patrick Fabian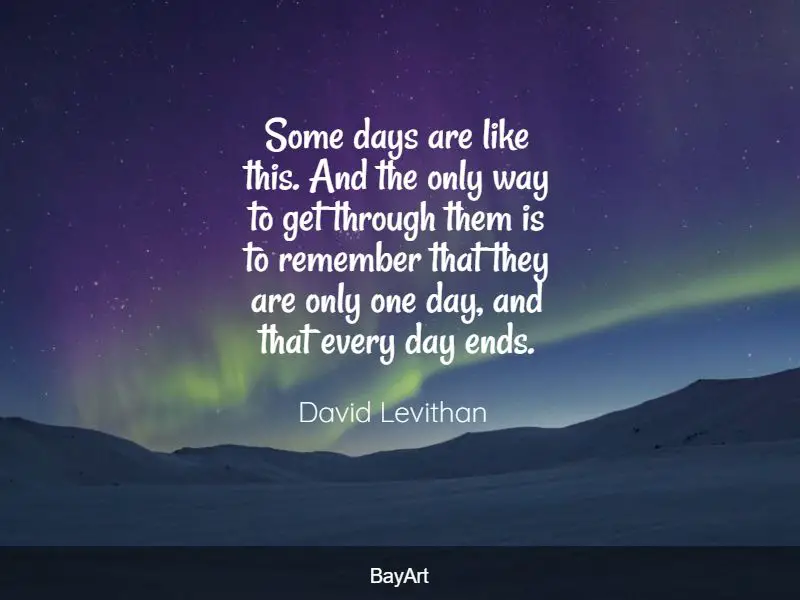 Encourage yourself, believe in yourself, and love yourself. Never doubt who you are. – Stephanie Lahart
Pain is your friend; it is your alie. Pain reminds you to finish the job and get the hell home. Pain tells you when you have been seriously wounded. And you know what the best thing about pain is? It tells you you're not dead yet! – G.I Jane
When everything seems to be going against you, remember that the airplane takes off against the wind, not with it. – Henry Ford
In times of great stress or adversity, it's always best to keep busy, to plow your anger and your energy into something positive. – Lee Iacocca
If someone is strong enough to bring you down, show them you are strong enough to get back up. – A. Josland
Do not pray for an easy life, pray for the strength to endure a difficult one. – Bruce Lee
You've got to Stay Strong to be strong in tough times. – Tilman J. Fertitta
Storms make trees take deeper roots. – Dolly Parton
All of life is a test and we all have our challenges to meet. – Marjory Sheba
It is a blessing to experience hardship. Not because we suffer, but because we learn to endure. – Saim .A. Cheeda
See your hard times through the spectacles of your experiences. They, too, shall pass away. – Ogwo David Emenike
It's true that no one ever said life would be easy, but it is also true that no one ever said you had to go through it alone. – Jellis Vaes
It takes a lot of courage to push through hard times. Never give up. Good things are coming your way. – Robert Tew
In my experience, people who don't stick around during the hard times weren't worth having around anyway. – Kimberly Belle
Hard times are like thunder. They make a lot of noise but do little harm. Don't fear hard times. – Debasish Mridha
Some roses grow through concrete. Remember that. – Brandi L. Bates
When hardships keep coming back, do not take it personal. It's just life. – Naide P Obiang
I'll tell you something about tough times. They just about kill you, but if you decide to keep working at them, you'll find your way through. – Joan Bauer
Life keeps throwing me stones. And I keep finding the diamonds… – Ana Claudia Antunes
Attitude-flexibility is the mentality that helps us to smoothly persevere through turbulent times. – Dr. Jacinta Mpalyenkana
Never give up. Things may be hard, but if you quit trying they'll never get better. Stop worrying and start trusting God. It will be worth it. – Germany Kent
Difficult times will come." It's a fact of life, isn't it? There are good times and bad times in everybody's life. – Raj Kosaraju
Hard times lifts the seeking souls to higher spiritual realms. – Lailah Gifty Akita