Roses often symbolize love, innocence, beauty and strength of character. Its symbolic meaning can take on new depths beyond feelings and traits; famous rose quotes can also teach you a lot of life lessons and make you rethink about life, beauty and thorns.
If you're searching for best nature quotes and cute sunflower quotes that perfectly capture what you'd like to say or just want to feel inspired yourself, browse through an amazing collection of sweet water quotes, best sun quotes and popular beach quotes.
Best Rose Quotes
A rose's rarest essence lives in the thorn. – Rumi
No rose without a thorn. – French Proverb
A single rose can be my garden… a single friend, my world. – Leo Buscaglia
The Rose is without an explanation; She blooms, because She blooms. – Angelus Silesius
If roses tried to be sunflowers, they would lose their beauty; and if sunflowers tried to be roses, they would lose their strength. – Matshona Dhliwayo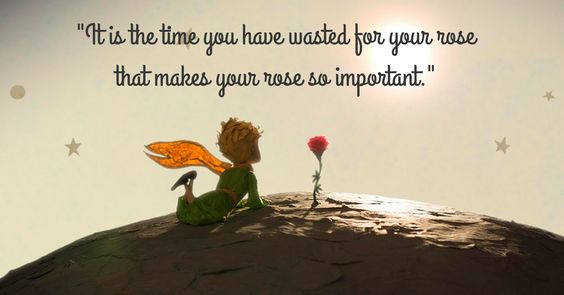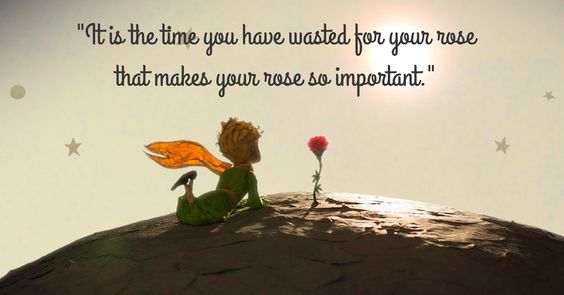 A thorn defends the rose, harming only those who would steal the blossom. – Chinese Proverb
My life is part humor, part roses, part thorns. – Bret Michaels
Roses do not bloom hurriedly; for beauty, like any masterpiece, takes time to blossom. – Matshona Dhliwayo
One of the most tragic things I know about human nature is that all of us tend to put off living. We are all dreaming of some magical rose garden over the horizon instead of enjoying the roses that are blooming outside our windows today. – Dale Carnegie
A rose does not answer its enemies with words, but with beauty. – Matshona Dhliwayo
I can't feel bad about being who I am, just like the girl next to me can't feel bad about being who she is. Because a rose can never be a sunflower, and a sunflower can never be a rose. – Miranda Kerr
The more you love roses the more you must bear with thorns. – Matshona Dhliwayo
Do not watch the petals fall from the rose with sadness, know that, like life, things sometimes must fade, before they can bloom again.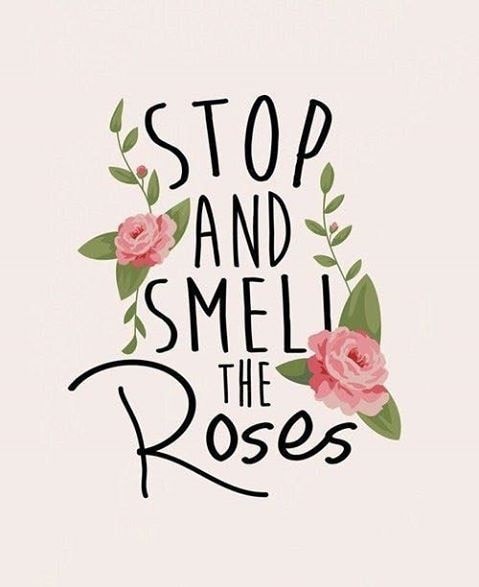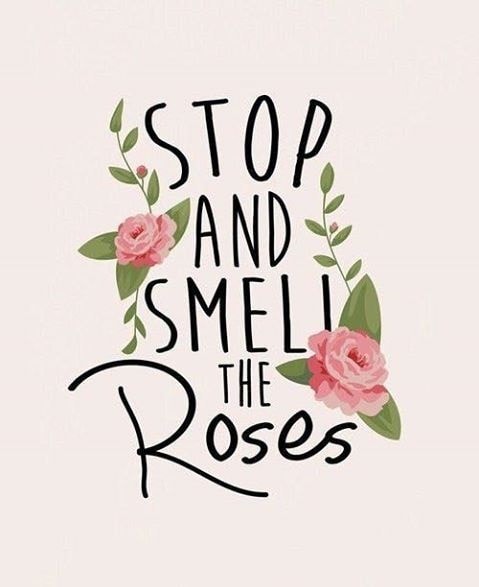 I want to encourage women to embrace their own uniqueness. Because just like a rose is beautiful, so is a sunflower, so is a peony. I mean, all flowers are beautiful in their own way, and that's like women too. – Miranda Kerr
Take time to smell the roses. – Proverb
Life is not always going to be roses and rainbows. You are going to have uncomfortable moments. It's what we do with those moments that is going to count and determine our destiny. – Lana
But he that dares not grasp the thorn should never crave the rose. – Anne Bronte
Love planted a rose, and the world turned sweet. – Katharine Lee Bates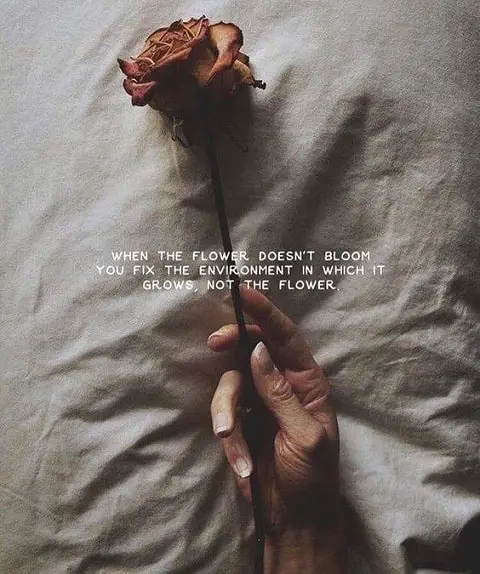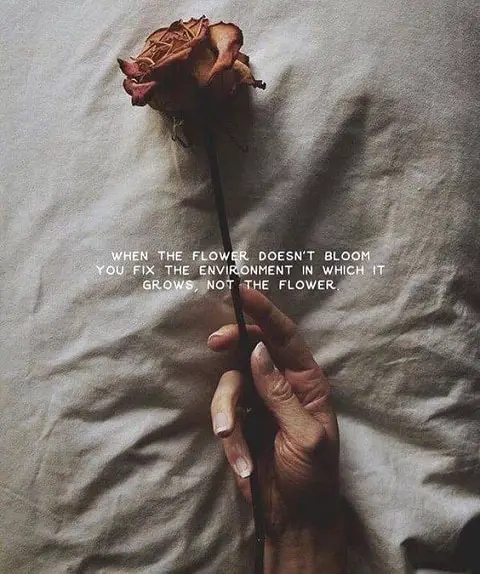 Roses fall, but the thorns remain. – Dutch Proverb
It's the time that you spent on your rose that makes your rose so important…People have forgotten this truth, but you mustn't forget it. You become responsible forever for what you've tamed. You're responsible for your rose. – Antoine de Saint-Exupery
Short Rose Quotes
If you enjoy the fragrance of a rose, you must accept the thorns which it bears. – Isaac Hayes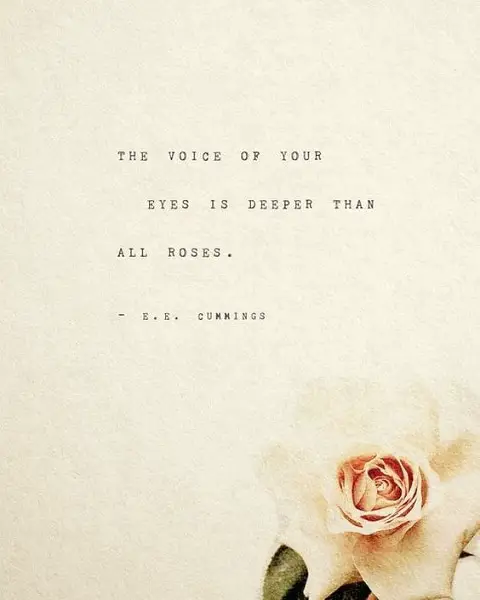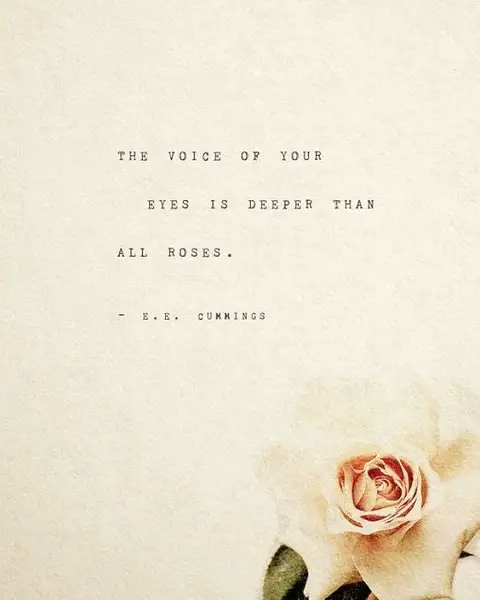 True love is like little roses, sweet, fragrant in small doses. – Ana Claudia Antunes
The rose is a flower of love. The world has acclaimed it for centuries. Pink roses are for love hopeful and expectant. White roses are for love dead or forsaken, but the red roses, ah the red roses are for love triumphant.
The rose is the flower and handmaiden of love. The lily, her fair associate, is the emblem of beauty and purity. – Dorothea Dix
Rose never propagandize its fragrant, but its own fragrance spreads surrounding. – Sukarno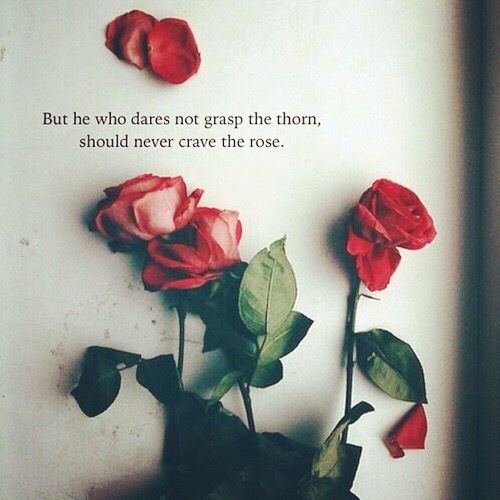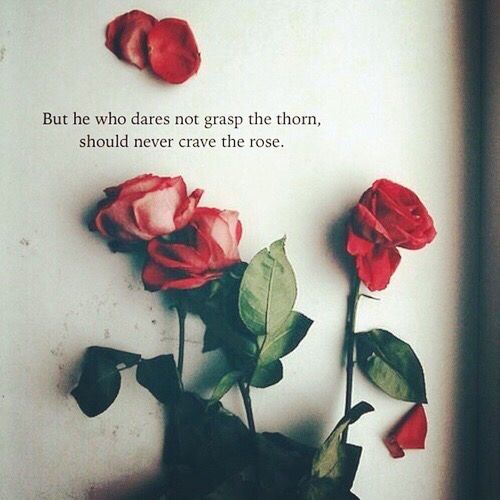 The red rose whispers of passion, And the white rose breathes of love; O, the red rose is a falcon, And the white rose is a dove. – John Boyle O'Reilly
The sharp thorn often produces delicate roses. – Ovid
If the rose is beautiful flower, it is also because it opens itself. – Charles De Leusse
What's in a name? That which we call a rose by any other name would smell as sweet. – William Shakespeare
Love and a red rose can't be hid. – Thomas Holcroft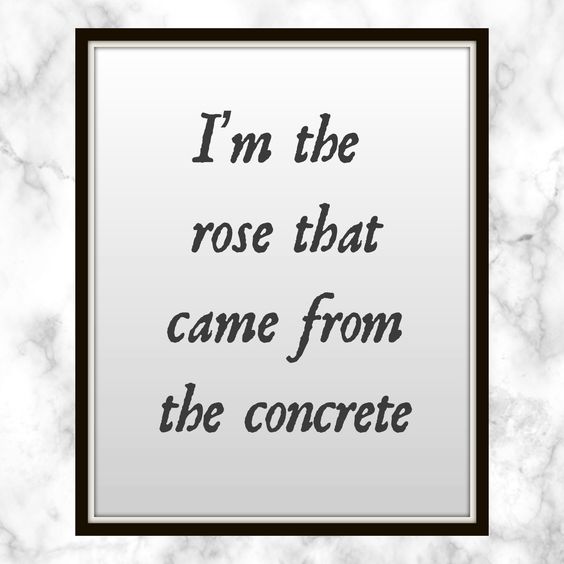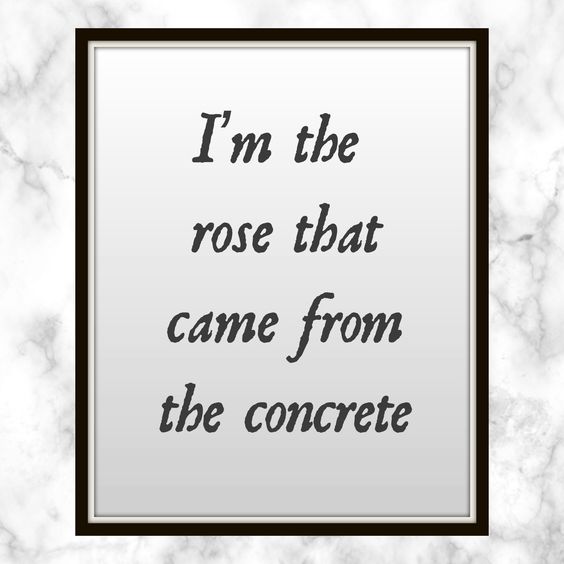 Why, what a wonderful piece of luck! Here is a red rose! I have never seen any rose like it in all my life. It is so beautiful that I am sure it has a long Latin name. – Oscar Wilde
A rose must remain with the sun and the rain or its lovely promise won't come true. – Ray Evans
Everybody loves roses: they are the symbol of virtually everywhere, from England to North Dakota. They are an international icon for innocence, and beauty, and rugby; the knee-jerk favorite of politicians, poets, and other enemies of civilization. – Charlotte Mendelson
A rose, isn't quite as beautiful as it once was, when after its thorn pricks you. – Anthony Liccione
Deep Rose Quotes To Celebrate Life, Beauty and Thorns
One rose is enough for the dawn. – Edmond Jabes
When love came first to earth, the Spring Spread rose-beds to receive him. – Thomas Campbell
One rose says more than the dozen. – Wendy Craig
A profusion of pink roses bending ragged in the rain speaks to me of all gentleness and its enduring. – William Carlos Williams
Some people grumble that roses have thorns; I am grateful that thorns have roses. – Alphonse Karr
I'd rather have roses on my table than diamonds on my neck. – Emma Goldman
Did you hear about the rose that grew from a crack in the concrete? Proving nature's laws wrong, it learned to walk without having feet. Funny, it seems to by keeping its dreams; it learned to breathe fresh air. Long live the rose that grew from concrete when no one else even cared. – Tupac Shakur
We are like roses that have never bothered to bloom when we should have bloomed, and it is as if the sun has become disgusted with waiting. – Charles Bukowski
Some women feel the need to act like they're never scared, needy or hurt; like they're as hardened as a man. I think that's dishonest. It's ok to feel delicate sometimes. Real beauty is in the fragility of your petals. A rose that never wilts isn't a rose at all. – Crystal Woods
Gather the rose of love whilst yet is time. – Edmund Spenser
If you really screw up, send roses. – Letitia Baldrige
If the rose puzzled its mind over the question how it grew, it would not have been the miracle that it is. – J. B. Yeats
The rose speaks of love silently, in a language known only to the heart.
Smell the roses. Smell the coffee. Whatever it is that makes you happy. – Rita Moreno
Those who don't pick roses in summer won't pick them in winter either. – German Proverb
It will never rain roses: when we want to have more roses, we must plant more trees. – George Eliot
You can complain because roses have thorns, or you can rejoice because thorns have roses. – Ziggy
Love is much like a wild rose, beautiful and calm, but willing to draw blood in its defense. – Mark Overby
This love is the rose that blooms forever. – Rumi
If I had a rose for every time, I thought of you, I'd be picking roses for a lifetime. – Swedish Proverb
Beauty is an ecstasy; it is as simple as hunger. There is really nothing to be said about it. It is like the perfume of a rose: you can smell it and that is all. – W. Somerset Maugham
You may break, you may shatter the vase, if you will, But the scent of the roses will hang round it still. – Thomas Moore
Where, you tend a rose, my lad, a thistle cannot grow. – Frances Hodgson Burnett
A life filled with love, must have some thorns, but a life empty of love will have no roses.
The rose is a rose from the time it is a seed to the time it dies. Within it, at all times, it contains its whole potential. It seems to be constantly in the process of change: Yet at each state, at each moment, it is perfectly all right as it is. – Paulo Coelho
Famous Roses Quotes
A rose dreams of enjoying the company of bees, but none appears. The sun asks: Aren't you tired of waiting Yes, answers the rose, but if I close my petals, I will wither and die. – Paulo Coelho
There is simply the rose; it is perfect in every moment of its existence. – Ralph Waldo Emerson
Just remember, during the winter, far beneath the bitter snow, that there's a seed that with the sun's love in the spring becomes a rose. – Leanne Rimes
What a lovely thing a rose is! – Arthur Conan Doyle
If I had a rose for every time I thought of you, I'd be picking roses for a lifetime. – Swedish Proverb
Love thou the rose yet leave it on its stem. – Edward Bulwer-Lytton
This rose is an extra. Its smell and its color are an embellishment of life, not a condition of it. It is only goodness which gives extras, and so I say again that we have much to hope from the flowers. – Sir Arthur Conan Doyle
The best way to killing a rose is to force it open when it is still only the promise of a bud. – Jos Saramago
For the rose, though its petals be torn asunder, still smiles on, and it is never cast down. – Rumi
Beauty without virtue is like a rose without scent.
A rose to the living is more than sumptuous wreaths to the dead. – Nixon Waterman
Life is like a rose garden. Watch for the thorns and keep the pest dust handy.
The rose has thorns only for those who would gather it. – Chinese Proverb
Thorns and roses grow on the same tree. – Turkish Proverb
My love is like a rose divided into two, the leaves I give to others, but the rose I give to you.
There is no gathering the rose without being pricked by the thorns. – Panchatantra
Discipline trains you to put up with disappointments, every rose has a thorn. – Sai Baba
The rose does not bloom without thorns. True, but would that the thorns did not outlive the rose. – Richter
Love is a rose, but you'd better not pick it, only grows when it's on the vine. Handful of thorns and you know you've missed it. Lose your love when you say the word mine. – Linda Ronstadt
The optimist sees the rose and not its thorns; the pessimist stares at the thorns, oblivious to the rose – Kahlil Gibran
Where you tend a rose, my lad, a thistle may not grow. – Frances Hodgson Burnett
True friendship is like a rose, we don't realize its beauty until it fades.
Inspiration Quotes About Roses To Change The Way You View Life
But the rose leaves herself upon the brier, for winds to kiss and grateful bees to feed. – John Keats
Rose is a rose is a rose is a rose. – Gertrude Stein
A relationship is like a rose. How long it lasts, no one knows. – Rob Cella
A bit of fragrance always clings to the hand that gives roses. – Chinese Proverb
Forgiveness is the scent that the rose leaves on the heel that crushes it.
The rose is fairest when its budding new, and hope is brightest when it dawns from fears. – Sir Walter Scott
When life throws thorns, hunt for roses.
It was roses, roses all the way. – Robert Browning
God gave us memories that we might have roses in December. – J. M. Barrie
She who loves roses must be patient and not cry out when she is pierced by thorns. – Olga Brouman
I don't know whether nice people tend to grow roses or growing roses makes people nice. – Roland A. Browne
A woman is like a rose…If you take good care of her, you will see love blossom.
Some people are always grumbling because roses have thorns; I am thankful that thorns have roses. – Alphonse Karr
We can complain because rose bushes have thorns or rejoice because thorn bushes have roses. – Abraham Lincoln
Which is loveliest in a rose? Its coy beauty when it's budding, or its splendor when it blows? – George Barlow
Truths and roses have thorns about them. – Henry David Thoreau
I'd rather let you cover all my roads with thorns than with dead roses. – Nema Al-Araby
At middle age the soul should be opening up like a rose, not closing up like a cabbage. – John Andrew Holmes
From the thorn bush comes forth the rose. – Old Jewish Proverb
There may be many flowers in a man's life…but only one rose.
The world is a rose; smell it and pass it to your friends. – Persian Proverb
The rose and the thorn, and sorrow and gladness are linked together. – Saadi
If you are among the roses, your friends will look for you among the thorns. – Swedish Proverb
Won't you come into the garden? I would like my roses to see you. – Richard Brinsley Sheridan
The rose is the flower of love. The world has acclaimed it for centuries. Pink roses are for love hopeful and expectant. White roses are for love dead or forsaken, but the red roses, ah the red roses are for love triumphant.
All June I bound the rose in sheaves, Now, rose by rose, I strip the leaves. – Robert Browning
I'm proud to be yorchid.
Rose the day away.
What in carnation?
If the rose is a beautiful flower, it is also because it opens itself.
We will have a blooming good time.
Not a daisy goes by that I don't think of you.
Rose the day away.
Love is the only rose whose thorn's prick is sweet.
I rose above it.
I love you bunches.
My loves stems deep.
A single rose may become a garden.
Stop and smell the rose.
Earth laughs in flowers.
Rose is bae.
Rose all day.
Every flower is a soul blossoming in nature.
Treaties, you see, are like girls and roses: they last while they last.
Flowers are the music of the ground. From earth's lips spoken without sound.
If we could see the miracle of a single flower clearly our whole life would change.
Flowers don't tell, they show.
Where there's a will, there's a rose.
It is the best time you have spent for your rose that makes your rose so important.
My love flowers like a rose.
Minds are like flowers; they open only when the time is right.