Profoundly inspirational wolf pack quotes will make you look at life differently and help you live a meaningful life.
Famous Wolf Pack Quotes
If you live among wolves you have to act like a wolf Nikita Khrushchev
When you see me loyal to my family, then you see the wolf. Robin Hobb
In the calm, deep waters of the mind, the wolf waits. F.T. McKinstry
You have to be like wolves: strong alone and in solidarity with the pack.
Self-Love: The Journey to Embrace Your Essence, Discover Intrinsic Worth, and Build Authentic Self-Esteem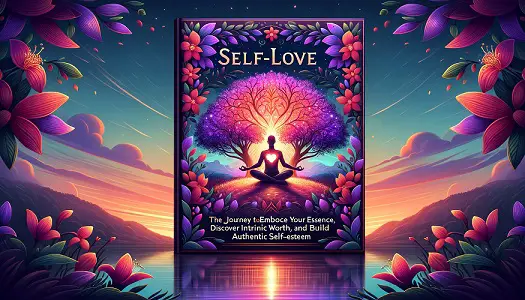 Your journey to self-discovery and enriched relationships starts here. Begin a Life-Changing Journey with this eBook to embrace your true worth and see how it reshapes every aspect of your life, from personal growth to enriching your relationships.
Get Your Copy on Amazon and Start Transforming Today!
The wolf on the hill is not as hungry as the wolf climbing the hill. Arnold Schwarzenegger
Although the wolf usually works alone, the wolf is the most united animal of all. You will not find a wolf who abandons a wounded companion.
Wolves, and stars, and snow: Those things made sense. Katherine Rundell
Like a wolf in the desert, forgotten by time, far from his pack, he goes in search of his beloved.
Wolves don't perform in a circus, and people with a mind of their own, don't perform in a circus either. Avi Jeet Das
When you have been a wolf, it is very difficult to be tied to a tree like a lamb.
To run with the wolf was to run in the shadows, the dark ray of life, survival and instinct. O. R. Melling
Do like the wolf. When they reject you, act without fear of fighting and without fear of losing. Inspire loyalty and protect others.
The wolves knew when it was time to stop looking for what they'd lost, to focus instead on what was yet to come. Jodi Picoult
Whenever the wolf does not have his moon, he will howl at the stars.
Wolves fail to hide their integrity just like the way men fail to hide their own animality. Munia Khan
Maybe I'm just a lone wolf looking for its prey, but I am clear that when I find it, my intentions will be far from doing something wrong with it.
When one runs with the wolves, one must howl with the pack. Leon Trotsky
There are nights where the wolves are silent and only the moon howls. George Carlin
That night the wind was howling almost like a wolf and there were some real wolves off to the west giving it lessons. George R.R. Martin
Every wolf only finds its cowardly ferocity in the pack. Carlos Dómine
Those are the voices of my brothers, darling; I love the company of wolves. Angela Carter
Self-Love: The Journey to Embrace Your Essence, Discover Intrinsic Worth, and Build Authentic Self-Esteem
Unlock Your Full Potential with Self-Love! Dive into this e-book and learn how to cultivate a deep, nurturing love for yourself that radiates outwards, improving your connections with others and bringing joy and fulfillment to your life.
Find Your Path to Self-Love on Amazon Today!
In life there are only two types of people: wolves and lambs. Patricia Cornwell
A howl is as infectious to a wolf as a yawn is to a human. Kevin Ansbro
Throw me to the wolves and I will return leading the pack.
The black wolf's curse awakes every time that a full moon points in the middle of the sky. Pet Torres
The howling wolf is a real danger. David Attenborough