Lions are leadership precedent for us. We are all want to be as strong as lions. Because lion is the king of the forest; and their hearts are the strongest ones. The lion symbolizes strength, courage, and justice. Famous lion quotes will boost your motivation, and give you the greatness, inspiration and determination you need to be succeed.
If you're searching for famous animal quotes that perfectly capture what you'd like to say or just want to feel inspired yourself, browse through an amazing collection of popular butterfly quotes, powerful wolf quotes and famous horse quotes.
Famous Lion Quotes
A lion sleeps in the heart of every brave man. ― Turkish Proverb
Do what you fear and your fears disappear.
A lion doesn't concern itself with the opinion of sheep. ― George R.R. Martin
Self-Love: The Journey to Embrace Your Essence, Discover Intrinsic Worth, and Build Authentic Self-Esteem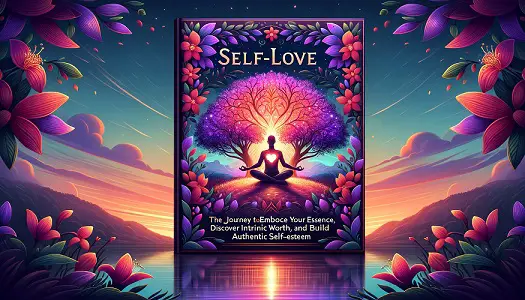 Your journey to self-discovery and enriched relationships starts here. Begin a Life-Changing Journey with this eBook to embrace your true worth and see how it reshapes every aspect of your life, from personal growth to enriching your relationships.
Get Your Copy on Amazon and Start Transforming Today!
Always be fearless. Walk like lion, talk like pigeons, live like elephants and love like an infant child.
I am not afraid of an army of lions led by a sheep; I am afraid of an army of sheep led by a lion. ― Alexander The Great
It's better to be a lion for a day than a sheep all your life. ― Elizabeth Kenny
Did you think the lion was sleeping because he didn't roar? ― Friedrich Schiller
The difference between a brave man and a coward is a coward thinks twice before jumping in the cage with a lion. The brave man doesn't know what a lion is. He just thinks he does. ― Charles Bukowski
Do not try to fight a lion if you are not one yourself. ― African Proverb
She slept with wolves without fear, for the wolves knew a lion was among them. ― R.M. Drake
My soul is among lions. ― Bible
If ever you feel like an animal among men, be a lion. ― Criss Jami
I am more afraid of an army of one hundred sheep led by a lion than an army of one hundred lions led by a sheep. ― Charles Maurice
You know the lion is dangerous when it is quiet, stalking, sneaking up on its prey. Only after it has ambushed and killed its prey does the lion roar. It wants to intimidate the jackals.
Even a hare, the weakest of animals, may insult a dead lion.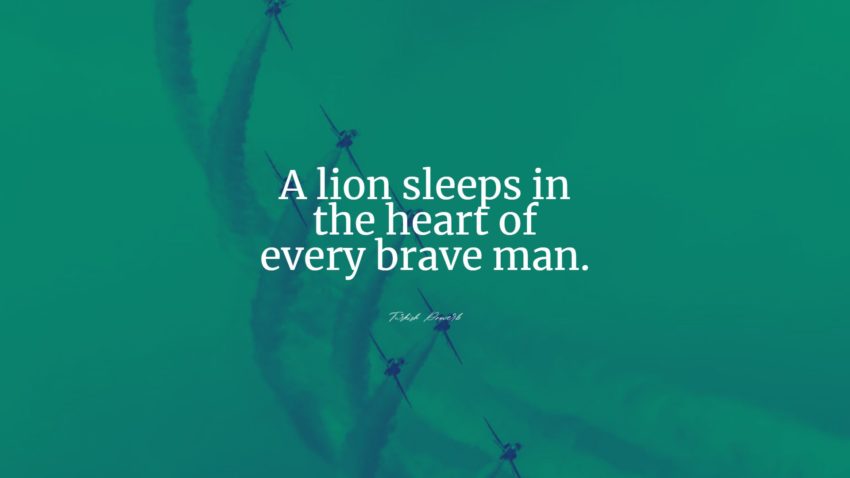 This is the land of Narnia,' said the Faun, 'where we are now; all that lies between the lamp-post and the great castle of Cair Paravel on the eastern sea. ― C.S. Lewis
Some people lose all respect for the lion unless he devours them instantly. There is no pleasing some people. ― Will Cuppy
Satan prowls but he's a lion on a leash. ― Ann Voskamp
Only in art will the lion lie down with the lamb, and the rose grow without thorn. ― Martin Amis
My panties were still on but he didn't let that stop him, nosing them out of the way and tonguing my sex, making low, growling noises in his throat like a big cat purring with pleasure while it devoured its prey. ― Emme Rollins
Self-Love: The Journey to Embrace Your Essence, Discover Intrinsic Worth, and Build Authentic Self-Esteem
Unlock Your Full Potential with Self-Love! Dive into this e-book and learn how to cultivate a deep, nurturing love for yourself that radiates outwards, improving your connections with others and bringing joy and fulfillment to your life.
Find Your Path to Self-Love on Amazon Today!
A lion is called a 'king of beasts' obviously for a reason. ― Jack Hanna
It is no accident that the photographer becomes a photographer any more than the lion tamer becomes a lion tamer. ― Dorothea Lange
The one excellent thing that can be learned from a lion is that whatever a man intends doing should be done by him with a whole-hearted and strenuous effort. ― Chanakya
The greatest fear in the world is of the opinions of others. And the moment you are unafraid of the crowd you are no longer a sheep, you become a lion. A great roar arises in your heart, the roar of freedom. ― Osho
Intelligence entails a strong mind, but genius entails a heart of a lion in tune with a strong mind. ― Criss Jami
I am bold as a lion. ― Lailah Gifty Akita
Gone! And you and I quite crestfallen. It's always like that, you can't keep him; it's not as if he were a tame lion. ― C.S. Lewis
I carry around this little lion named Leo, which I've had for as long as I can remember. ― Shawn Mendes
A lion does not flinch at laughter coming from a hyena. A gorilla does not budge from a banana thrown at it by a monkey. A nightingale does not stop singing its beautiful song at the intrusion of an annoying woodpecker. ― Suzy Kassem
Though it was bright sunshine everyone felt suddenly cold. The only two people present who seemed to be quite at their ease were Aslan and the Witch herself. It was the oddest thing to see those two faces – the golden face and the dead-white face so close together. Not that the Witch looked Aslan exactly in his eyes; Mrs. Beaver particularly noticed this. ― C.S. Lewis
There is a lion inside you. ― Unknown
It's not in the nature of the lamb to mourn the lion. ― Peter Watts
A lion does not flinch at laughter coming from a hyena. ― Suzy Kassem
We always protect our heads, our faces,' he commented as he followed a half-step behind and to her left. It's pure instinct; to shield the eyes. The irony is that the blind has no eyes to protect, and suffer most of their injuries on their legs. But instinct can be blind, too. ― Melinda Cross
You don't see sick animals in the wild. You don't see lame animals in the wild, and it's all because of the predator: the lion, the tiger, the leopard, all the cats. ― Tippi Hedren
I'm the king of the jungle. I'm not taking any shit from a living dust mop. ― Andrea Speed
A lion's work hours are only when he's hungry; once he's satisfied, the predator and prey live peacefully together. ― Chuck Jones
Self-Love: The Journey to Embrace Your Essence, Discover Intrinsic Worth, and Build Authentic Self-Esteem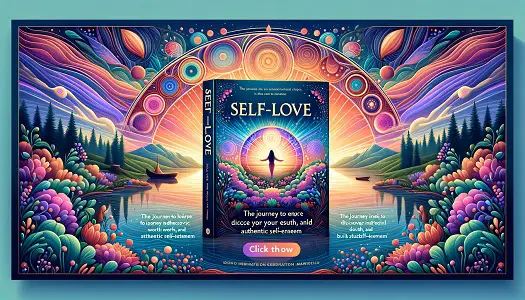 Elevate Your Relationships by Starting Within! Learn how a journey of self-love can lead to more meaningful, authentic connections. This e-book is your guide to developing a compassionate and fulfilling relationship with yourself.
Embark on Your Journey of Self-Love - Available on Amazon Now!
Maybe the tiny lions were merely ornaments, a display of pride for the victory over a man who defied men, only to be slain by women. ― Hafsah Faizal
Lions are neither predators nor killers. They just go for hunting like kings; because they are the kings! ― Munia Khan
It's time to make love, douse the glim; The fireflies twinkle and dim; The stars lean together Like birds of a feather, And the loin lies down with the limb. ― Conrad Aiken
At a certain point, even if the one alpha male is dominant, at a certain point there's a younger lion that is stronger, and everyone knows it. ― Josh Lucas
It goes without saying that even those of us who are going to hell will get eternal life—if that territory really exists outside religious books and the minds of believers, that is. Having said that, given the choice, instead of being grilled until hell freezes over, the average sane human being would, needless to say, rather spend forever idling in an extremely fertile garden, next to a lamb or a chicken or a parrot, which they do not secretly want to eat, and a lion or a tiger or a crocodile, which does not secretly want to eat them. ― Mokokoma Mokhonoana
Isn't it strange how a lamb can feel like a lion when comparing itself to a mouse, whereas a lion feels like a lamb when measuring itself against dragons? ― Richelle E. Goodrich
Motivational Lion Quotes
Be a lion and dominate the game. ― Harsh Tiwari
And as a cloud passed over the sun, sending the scene into shadows, the last thing Agatha saw was a new king cast in a golden glow and the old one dragged into the dark by his twisted green chains… The Snake become the Lion and the Lion become the Snake. ― Soman Chainani
Whatever you do; do it like a lion, wholeheartedly. ― Harsh Tiwari
My lion is fed; I sleep at his side. ― Jack Kerouac
A rug feels like a lion, but that doesn't mean you can ride it. ― Lemony Snicket
An optimist is someone who gets treed by a lion but enjoys the scenery. ― Walter Winchell
A lioness will use all of her strength even when hunting a rabbit. ― Kazuki Nakashima
Fear not, we are of the nature of the lion, and cannot descend to the destruction of mice and such small beasts. ― Elizabeth I
A Lion that hunts for survival in the jungle does not envy the one being fed in a zoo. ― Suhaib Rumi
I was the shyest human ever invented, but I had a lion inside me that wouldn't shut up! ― Ingrid Bergman
He'd been baiting me, yes, but there was more. He'd been almost…playful. It was tantamount to being rushed by a lion, and finding out it wanted to play fetch. ― Nenia Campbell
People go to the zoo and they like the lion because it's scary. And the bear because it's intense, but the monkey makes people laugh. ― Lorne Michaels
''Puddleglum!" said Jill. "You're a regular old humbug. You sound as doleful as a funeral and I believe you're perfectly happy. And you talk as if you were afraid of everything, when you're really as brave as a lion.'' ― C.S. Lewis
A lion runs the fastest when he is hungry. ― Salman Khan
If it sounds like a sheep but looks like a lion, it's probably a lion. ― Nicholas Eames
I've got a friend who is a lion tamer. He used to be a school teacher till he lost his nerve. Les Dawson
In boxing, it is about the obsession of getting the most from yourself: wanting to dominate the world like a hungry young lion. ― Anthony Joshua
I am more afraid of an army of 100 sheep led by a lion than an army of 100 lions led by a sheep. ― Charles Maurice de Talleyrand
Lions are the ones who never look back on barking dogs. ― M. Rehan Behleem
Fearless Lion Quotes About Life and Success
You know, I am a Leo. Lion is a giant part of me. ― Patrick Swayze
Our clans will join together like a lion to fight the tiger who prowls our forest. ― Erin Hunter
It is only wishful thinking that makes a sheep seek that a lion feeds on grass just to make it comfortable. ― Magnus Nwagu Amudi
It's the thrill of the game the lion preys before devouring says grace and amen. ― Spoken Silence
You killed my mother, who had a lion's heart, and my sister, who laughed like the rain, and my father, who captured truth with a few strokes of a pen. ― Sabaa Tahir
Geeks are like male lions; they don't like the presence of another one in the vicinity. ― Nipun Varma
Be as fierce as a lion. Let the world hear you roar. ― Amaka Imani Nkosazana
In a world full of lions and tigers entertaining the masses, have you ever seen a wolf performing in a circus? ― Akilnathan Logeswaran
You have put me in here a cub, but I will come out roaring like a lion, and I will make all hell howl! ― Carry A. Nation
She folded her arms across her breasts and looked at me like a lioness. ― Ross Macdonald
Should five slaves dictate to a king? If five baboons bark, must the black-maned lion tremble? ― Wilbur Smith
Rise to the occasion. Roar like a lion. ― Alastair Reynolds
Back a mouse into a corner and he'll attack a lion. ― Manel Loureiro
Enough of the lion ruling the wild territory, time to vote the panther gentlemen. ― Neymat Khan
If a lion kills a gazelle, the Universe does not judge the lion as evil and the gazelle as good. The energy and matter of the gazelle is transferred to the lion. Because we are all connected as one, what appears to be death is in fact transformation and rebirth. ― Russell Anthony Gibbs
The personal power of being confident and clear about our actions and saying what we know without holding back is described in the texts as 'the lions roar. ― Sharon Salzberg
A living dog is better than a dead lion. ― Sunday Adelaja
I'm a lion in a strange land. ― Criss Jami
Familiarity makes the lion more dangerous. ― Jocelyn Murray
The lion does not need the whole world to fear him, only those nearest where he roams. ― A.J. Darkholme
Always be careful of where you run to. When the going gets tough, take it easy and slow down, else you venture into the den of lions. ― Michael Bassey Johnson
One will not break through to the enemy with theory. Directness is most important, when in front of the lion's den. ― Rati Tsiteladze
Why is it that one can look at a lion or a planet or an owl or at someone's finger as long as one pleases, but looking into the eyes of another person is, if prolonged past a second, a perilous affair? ― Walker Percy
It's too hard to make a lion angry… He really doesn't care what others do around him… but if you do hurt his pride. He won't let you live another day. ― Indrani Biswas
Better a live dog than a dead lion. ― Paul Hoffman
I walk in the sprinkling rain like a lion. Pretty soon there won't be lions anymore. If I have to die to be a lion, I'll die. I'm roaring, but in the language of rain and sand: I am invisible, I blend in, and I'm not hungry so everyone is safe. I can just observe them, join them, I can admire them, I can pity them and love them. They're so pathetically beautiful I could cry. How could I ever forget that this world is gorgeous and interesting? Every little detail is a gateway to huge canyons of knowledge and understanding. And it's all so sexy. Nothing is restrained, everything is perfectly, ripely, ravishingly itself, and swollen with signs and information that link it in the web. ― Richard Hell
If Sean's voice is layers of wood, and Mina Ma's is the voice a copper pot, then Mathew Mercer's is the voice of a wild animal. I suddenly think of a movie Ammara and I loved when we were little, and I think of Scar, the lion who murdered his brother to become king. That kind of voice. ― Sangu Mandanna
There's an old saying, Zill. Freedom can't be given, only earned. ― Brian K. Vaughan
Many people still believe that "tough guy" means having a camel type muscles rather than a lion heart. ― M.F. Moonzajer
Love is like the lion's tooth. ― Emily St. John Mandel
When an animal comes between the lion and its prey, the animal first becomes the prey before the main prey. ― Uzoma Nnadi
Charity Purify your heart and makes you lion. ― Kishore Bansal
Be alert and of sober mind. Your enemy the devil prowls around like a roaring lion looking for someone to devour. ― Anonymous
One thing that man HAS learned from history, is how to kill (animals) more efficiently. ― Diane van der Westhuizen
It is better to live like a lion for a day than live like a fox for one hundred years. ― Rana Babur Saeed
Lion Captions For Instagram
At the end of the day, I'm walking with the heart of a lion.
Lions are bold, confident, and 100% themselves. Their charm often makes them a good leader.
A Lion's motto: I'm not gonna change who I am, so you're just gonna have to deal with it.
Lions stand firmly behind their ambition and goals—optimism and pride flow in Leo's blood.
I am into having my hands in a bunch of different things. I am a Lion and I love to be active and creative.
Lions take risks and are ready to experiment
A lion sleeps in the heart of every brave man.
I think of myself as a young prince from a long line of royalty. My sign is Leo. A Leo has to walk with pride.
Lions have trouble finding the fine line between being confident and arrogant.
To be brave is to love someone unconditionally without expecting anything in return.
Beware when you turn to Leos for advice. They will punch you in the face with cold, harsh truths
In love, Lion is a special case, that's for sure. Loving a Lion is an outstanding experience in joy, and they are truly open to giving and receiving love in abundance.
Don't underestimate a soft Lion. You don't want to see the other side.