Family should always come first because family will be there to help you find your way out of it and love you unconditionally. Profoundly inspirational family first quotes will challenge the way you think, change the way you live and transform your whole life.
If you're searching for lovely family quotes and popular brother and sister quotes that perfectly capture what you'd like to say or just want to feel inspired yourself, browse through an amazing collection of top fatherhood quotes, inspiring missing family quotes and meaningful mother in law quotes.
Famous Family First Quotes
Nothing is better than going home to family and eating good food and relaxing. Irina Shayk
You don't choose your family. They are God's gift to you, as you are to them. Desmond Tutu
I think family is key, and if you have love for family, then you have love for others and you have unity as a people. Marlon Wayans
The family is the test of freedom; because the family is the only thing that the free man makes for himself and by himself. Gilbert K. Chesterton
Other things may change us, but we start and end with the family. Anthony Brandt
Family means no one gets left behind or forgotten. David Ogden Stiers
The informality of family life is a blessed condition that allows us all to become our best while looking our worst. Marge Kennedy
To us, family means putting your arms around each other and being there. Barbara Bush
I've always put my family first and that's just the way it is. Jamie Lee Curtis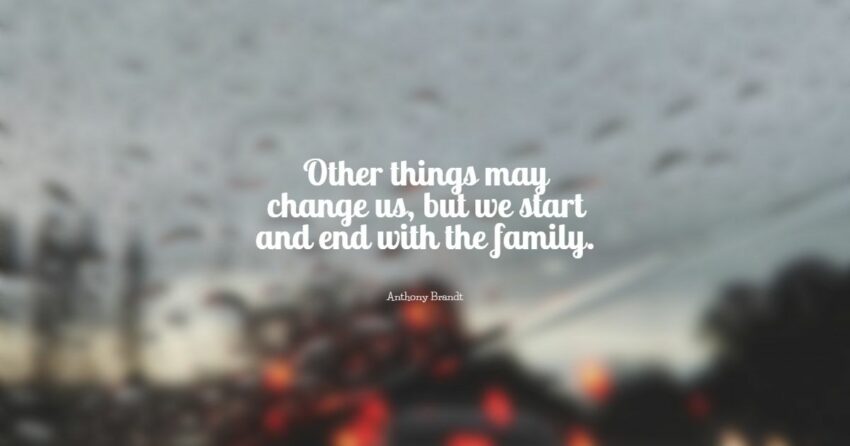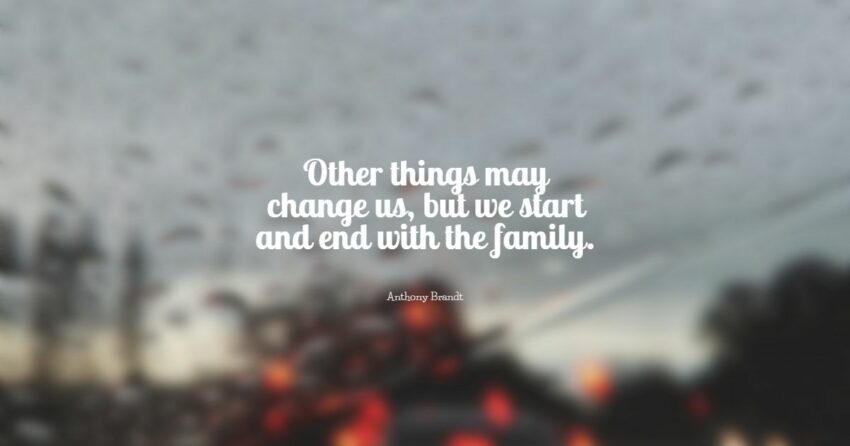 A story about family, first loves, second chances, and the moments in life that leads you back home. Nicholas Sparks
The happiness of the domestic fireside is the first boon of Heaven; and it is well it is so, since it is that which is the lot of the mass of mankind. Thomas Jefferson
What is important is family, friends, giving back to your community and finding meaning in life. Adrian Grenier
A happy family is but an earlier heaven. George Bernard Shaw
Family always gonna be there. The material things, they come and go. Romeo Miller
It's family first for me and then business so the family has got to know what's going on with the business. Styles P
It's always been family first for me. No matter how well my career goes, nobody here will ask anything of me. I'm just another Dunn to them. Adam Dunn
In family life, love is the oil that eases friction, the cement that binds closer together, and the music that brings harmony. Friedrich Nietzsche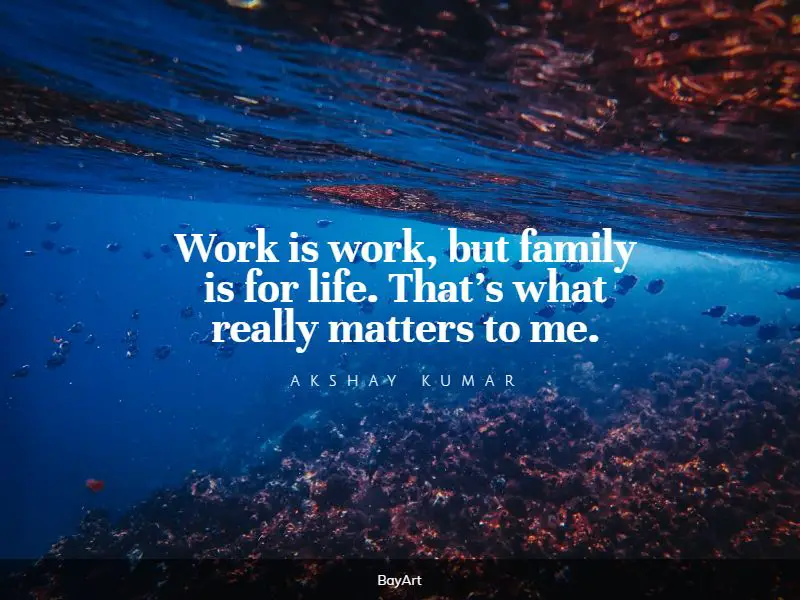 By choice, we have become a family, first in our hearts, and finally in breath and being. Great expectations are good; great experiences are better. Richard W. Fisher
The most important thing in the world is family and love. John Wooden
Those who put family first don't lose everything at last.
The family is one of nature's masterpieces. George Santayana
Being part of a family means smiling for photos. Harry Morgan
Think of your family today and every day thereafter, don't let the busy world of today keep you from showing how much you love and appreciate your family. Josiah
The memories we make with our family is everything. Candace Cameron Bure
One's family is the most important thing in life. I look at it this way: One of these days I'll be over in a hospital somewhere with four walls around me. And the only people who'll be with me will be my family. Robert Byrd
That has always been it for me: family first. Leslie Banks
To put the world in order, we must first put the nation in order; to put the nation in order, we must first put the family in order; to put the family in order; we must first cultivate our personal life; we must first set our hearts right. Confucius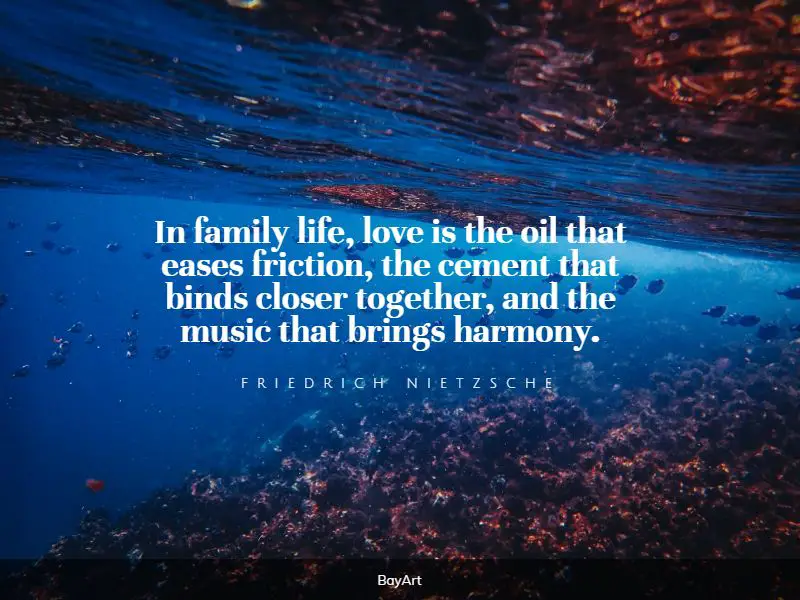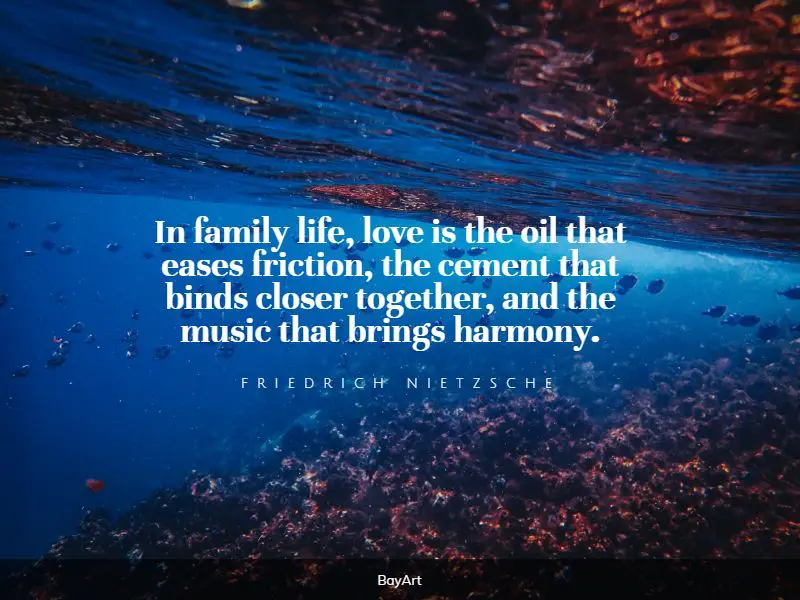 Amazing Family First Quotes
Poverty, first of all was never a misfortune for me; it was radiant with sunlight.. I owe it to my family, first of all, who lacked everything and who envied practically nothing. Albert Camus
A psychiatrist once asked me to draw a picture of my family. This is when I was a member of a family of four. I drew the three other people in the family first, bodies and heads. And then, last, I began to draw myself – but gave up. Jamaica Kincaid
My heroes are people who are working hard and trying to make a good living for their families. My heroes are people who put their families first. Dale Murphy
Family is family. Linda Linney
Happiness is having a large, loving, caring, close-knit family in another city. George Burns
I know firsthand that educators are the most overworked and underpaid people around. It influenced me in that it was always about family first, and education was right next to that. There was never any question about whether I was going to college. Wendy Williams
For me, family always comes first; I would do anything to protect them. Mark Wahlberg
I think about my family first. I want my family to not want for anything. I would like to make sure they have no worries. LaDainian Tomlinson
My family comes first. Maybe that's what makes me different from other guys. Bobby Darin
If you want to go somewhere, you have to put your family first. Marcus Hudson
My family is everything. I am what I am thanks to my mother, my father, my brother, my sister… because they have given me everything. The education I have is thanks to them. Ronaldinho
It's very important to prioritize. I know, for me, my family comes first. That makes every decision very easy. Jada Pinkett Smith
I am blessed to have so many great things in my life family, friends, and God. All will be in my thoughts daily. Lil' Kim
Family first no matter what other thinks.
I sustain myself with the love of family. Maya Angelou
My family is my life, and everything else comes second as far as what's important to me. Michael Imperioli
Family is everything. Family comes first. It's not what I expected it to be, but nothing ever is. Madonna Ciccone
My family is always my first priority.
I've been a pretty selfish mom and a very unselfish athlete for about three years now and it's time to put my family first. It's probably time to move on. Melanie Roach
Work is work, but family is for life. That's what really matters to me. Akshay Kumar
A family is a place where minds come in contact with one another. Buddha
Family is not an important thing. It's everything. Michael J. Fox
I have a great family, I live an amazing life. John Oates
It takes a lot of work to put together a marriage, to put together a family and a home. Elizabeth Edwards
A sentence from Psalm 101 has been both challenging and convicting for me: 'I will walk in my house with blameless heart' (Psalm 101-2, NIV). When God speaks to me about being more loving, this verse reminds me to make application in my family first-and then to others. It forces me to ask, 'Am I more spiritual, more loving, or more fun somewhere else? Who gets my best-my family or others?' Jean Fleming
The family is the first essential cell of human society. Pope John XXIII
Once you've left the concept of family, you've left the concept of kingdom. Bill Johnson
Family is a life jacket in the stormy sea of life. J.K. Rowling
I believe family first. Blood is thicker than water. I grew up like that, and I want to continue to keep that goal in my heart. Just family first! Just honesty, integrity, and respect. All of that. I live by the code of those things. If you do that you'll be fine. Cory Hardrict
In time of test, family is best. Burmese Proverb
I will never blame a fighter if he doesn't fight me because he takes care of his own interest first, and prioritize the interests of his family first, that's completely normal. Georges St-Pierre
Let love be genuine. Abhor what is evil; hold fast to what is good. Romans 12:9
Love is patient, love is kind. It does not envy, it does not boast, it is not proud. It does not dishonor others, it is not self-seeking, it is not easily angered, it keeps no record of wrongs. Love does not delight in evil but rejoices with the truth. It always protects, always trusts, always hopes, always perseveres. Love never fails. 1 Corinthians 13:4-8