What are the benefits of the smile?
Smile lead boundaries to melt, hearts to warm up, and distances to reduce. But smiling and laughter are beneficial for your mind, body and overall well-being.
There are many more reasons and quotes about smiling and being happy. Beautiful famous smile quotes will remind the power that leads a happy and successful life.
As a behavioral psychologist, Sarah Stevenson writes about smiling, "Each time you smile you throw a little feel-good party in your brain." Like quotes about strength, smiling makes you feel a lot better no matter what is going on with your life.
Why your smile is beautiful?
There is nothing more beautiful than your smile because the beauty of a smile is not solely based on the physical. It is a powerful connection between one's soul, heart, and mind.
Top 10 Smile Quotes
"A smile is the universal welcome." – Max Eastman
Use your smile to change the world, don't let the world change your smile.
"Because of your smile, you make life more beautiful." – Thich Nhat Hanh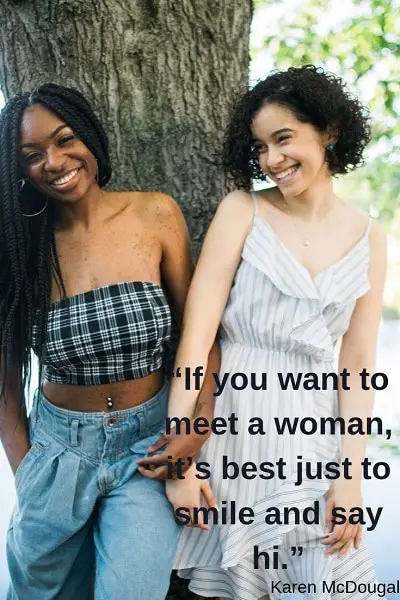 "A smile puts you on the right track. A smile makes the world a beautiful place. When you lose your smile, you lose your way in the chaos of life." – Roy T. Bennett
"A smile remains the most inexpensive gift I (you) can bestow on anyone and yet its powers can vanquish kingdoms." – Og Mandino
"Don't cry because it's over, smile because it happened." – Dr. Seuss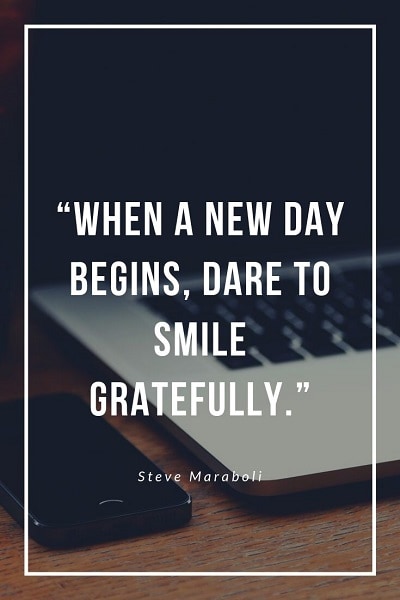 "A smiling face is a beautiful face. A smiling heart is a happy heart." – Dr. T.P.Chia
"If you have only one smile in you give it to the people you love." – Maya Angelou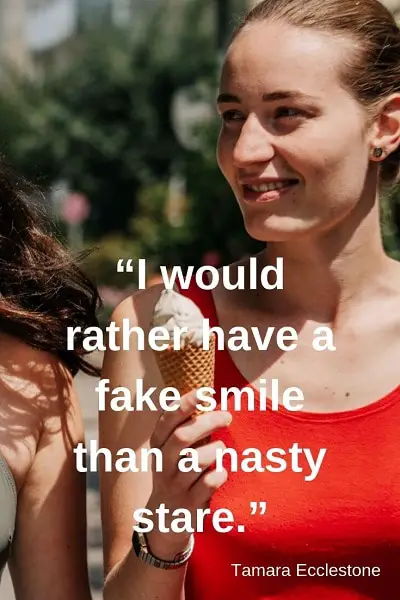 "Smile, breathe and go slowly." – Thich Nhat Hanh
"Smile! It increases your face value." – Robert Harling
List of Best Smile Quotes
It can be a tough task to plaster a smile across your face during the chaos of daily life but by choosing to smile, happy changes start to occur automatically, both internally and externally. The incredibly great power lies in a random smile, so long as you choose to share it with the world and here are the cute smile quotes:
"Dare, dream, dance, smile, and sing loudly! And have faith that love is an unstoppable force!" – Suzanne Brockmann
"A smile is the best makeup any girl can wear." – Marilyn Monroe
"I come to work with a smile and I leave with a laugh, and I'm so grateful." – Robert Knepper
"I can sing and dance. I can smile – a lot." – Chris Colfer
"A smile is a curve that sets everything straight." – Phyllis Diller
Never regret anything that made you smile. – Mark Twain
Never underestimate the importance of having a person in your life who can always make you smile.
"If you're reading this… Congratulations, you're alive. If that's not something to smile about, then I don't know what is." – Chad Sugg
"Smile at strangers and you just might change a life." – Steve Maraboli
"All the statistics in the world can't measure the warmth of a smile." – Chris Hart
"A kind heart is a fountain of gladness, making everything in its vicinity freshen into smiles." – Washington Irving
"Nothing shakes the smiling heart." – Santosh Kalwar
Smile at the obstacle, for it is a bridge. – Medusa

"Smile, it is the key that fits the lock of everybody's heart.' – Anthony J. D'Angelo
"I was smiling yesterday, I am smiling today and I will smile tomorrow. Simply because life is too short to cry for anything." – Santosh Kalwar
"Show me a smile, and I'll show you one back." – Vanilla Ice

"Smile. It instantly lifts the face, and it just lights up the room." – Christie Brinkley
"Share your smile with the world. It's a symbol of friendship and peace." – Christie Brinkley
"You don't have to be happy to smile." – Daniel Willey
"Smile, smile, smile at your mind as often as possible. Your smiling will considerably reduce your mind's tearing tension." – Sri Chinmoy
"I just want to make people smile." – Julie Garwood
Wrinkles should merely indicate where smiles have been. – Mark Twain
"A smile is the best way to get away with trouble even if it's a fake one." – Masashi Kishimoto
"It only takes a split second to smile and forget, yet to someone who needed it, it can last a lifetime." – Steve Maraboli
"It takes a lot of energy to be negative. You have to work at it. But smiling is painless. I'd rather spend my energy smiling." – Eric Davis
"A smile is the chosen vehicle of all ambiguities." – Herman Melville
"Children learn to smile from their parents." – Shinichi Suzuki
"Because of your smile, you make life more beautiful." – Thich Nhat Hanh
"If you're not using your smile, you're like a man with a million dollars in the bank and no checkbook." – Les Giblin
Smiling Facts
Why is your smile the best?
Smiling boost your overall health and helps the human immune system to function more effectively. It can also make you look more youthful and feel better.
How many muscles does it take to smile?
Some claim it takes 43 muscles to frown and 17 to smile.
Why you should smile more?
Smiling actually makes you happier regardless of the situation because the brain in turn releases endorphins which lowers stress and improves your overall mood,
What your smile says about your personality?
Your smile says that you're an outgoing and intelligent person worth getting to know.
This inspiring video, Ron Gutman reviews a raft of studies about smiling, and reveals some surprising results: