Having fun as a family is an important part of building a strong family identity. When families have fun together, they build bonds that can last a lifetime. Inspirational funny family quotes will fire up your brain and inspire you to look at life differently while making you laugh.
If you're searching for hilarious quotes and funniest motivational quotes that perfectly capture what you'd like to say or just want to feel inspired yourself, browse through an amazing collection of funniest food quotes, funniest hair quotes, and funniest engagement quotes.
Funniest Family Quotes
Some family trees bear an enormous crop of nuts. – Wayne H.
I was normal two kids ago.
As a child my family's menu consisted of two choices: take it or leave it. – Buddy Hackett
This family is sassy, not classy.
Families are like fudge – mostly sweet, with a few nuts. – Les Dawson
Some call it chaos we call it family.
Family is the heart of a home.
Home is wherever my bunch of crazies are.
In my family, crazy doesn't skip a generation.
Our shared family trait is crazy.
Caller ID was invented for family screening.
The bigger the family, the greater the crazy.
Home, nowadays, is a place where part of the family waits till the rest of the family brings the car back. – Earl Wilson
The most important thing in the world is family and love. – John Wooden
Nothing is better than going home to family and eating good food and relaxing. – Irina Shayk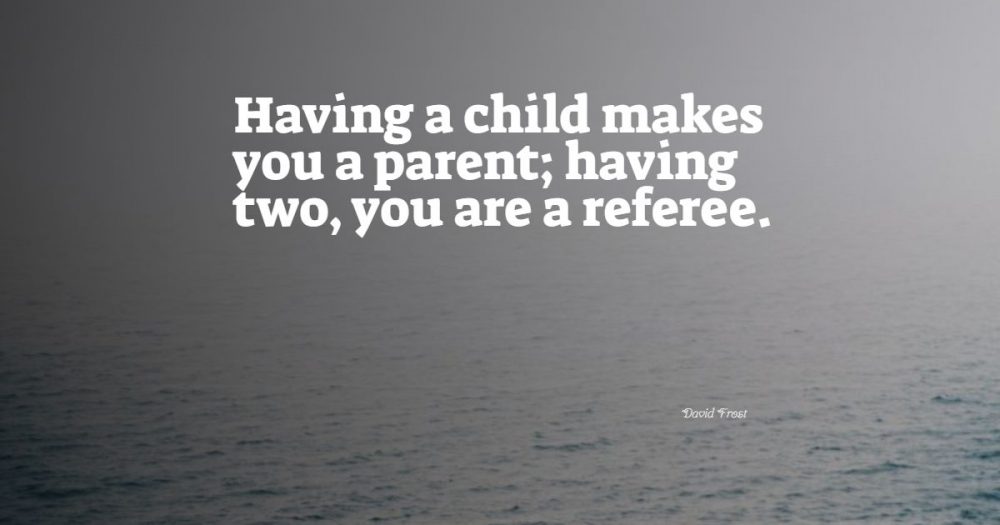 A family is a unit composed not only of children but of men, women, an occasional animal, and the common cold. – Ogden Nash
The advantage of growing up with siblings is that you become very good at fractions. – Robert Brault
To us, family means putting your arms around each other and being there. – Barbara Bush
In family life, love is the oil that eases friction, the cement that binds closer together, and the music that brings harmony. – Friedrich Nietzsche
Children really can brighten up a house, because they never turn the lights off. – Ralph Bus
All the men in my family were bearded, and most of the women. – W.C. Fields
I grew up with six brothers. That's how I learned to dance -waiting for the bathroom. – Bob Hope
The advantage of having only one child is that you always know who did it. – Erma Bombeck
The reason grandparents and grandchildren get along so well is that they have a common enemy. – Sam Levenson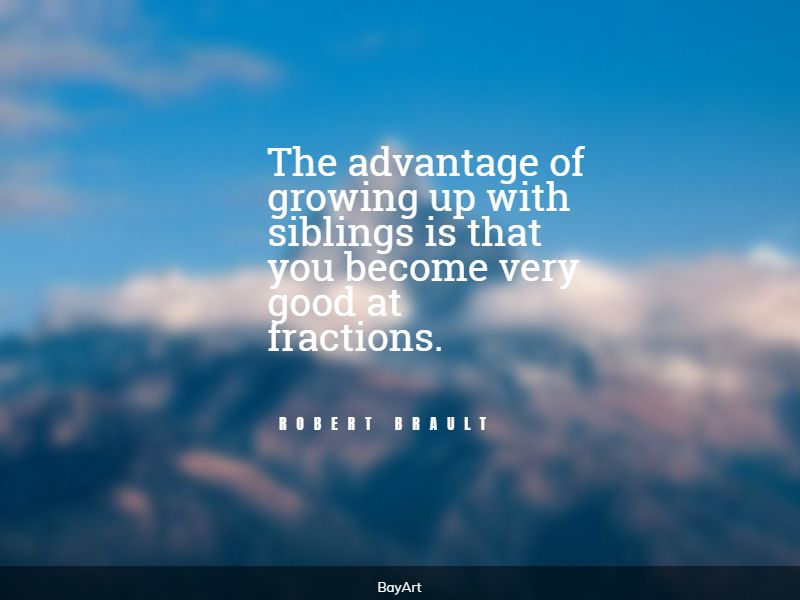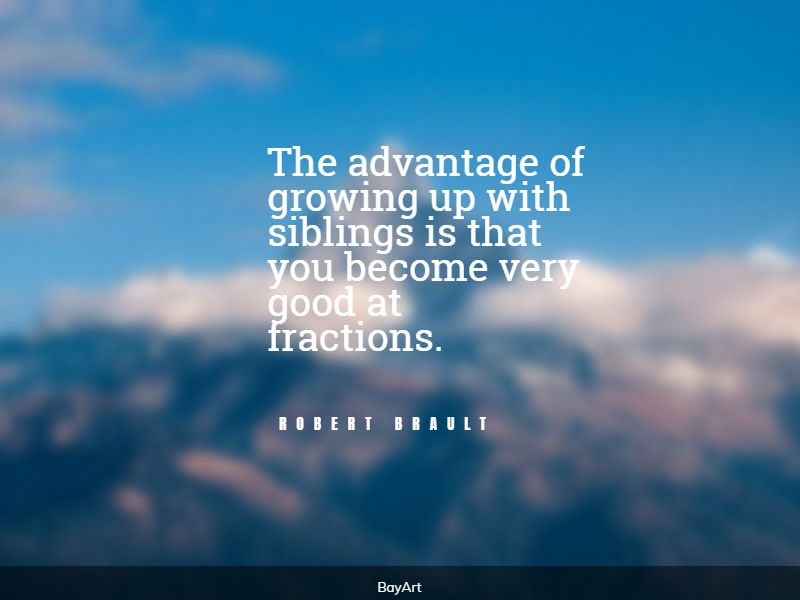 Other things may change us, but we start and end with the family. – Anthony Brandt
Being a family means you are a part of something very wonderful. It means you will love and be loved for the rest of your life. – Lisa Weed
Having a child makes you a parent; having two, you are a referee. – David Frost
Nothing in life is fun for the whole family. There are no massage parlors with ice cream and free jewelry. – Jerry Seinfeld
The other night I ate at a real nice family restaurant. Every table had an argument going. – George Carlin
One day you will do things for me that you hate. That is what it means to be family. – Jonathan Safran Foer
From the ages of 8-18, me and my family moved around a lot. Mostly we would just stretch, but occasionally one of us would actually get up to go to the fridge. – Jarod Kintz
Family is just accident…They don't mean to get on your nerves. They don't even mean to be your family, they just are. – Marsha Norman
Happiness is having a large, loving, caring, close-knit family in another city. – George Burns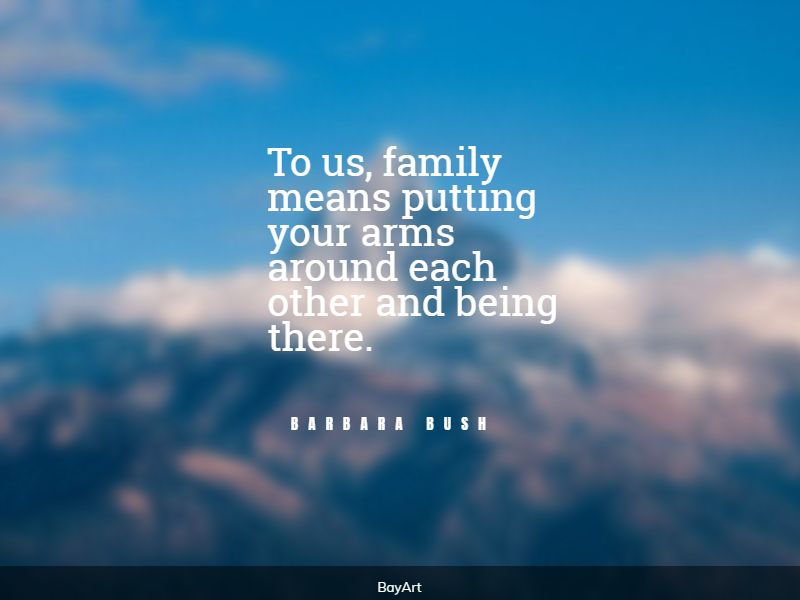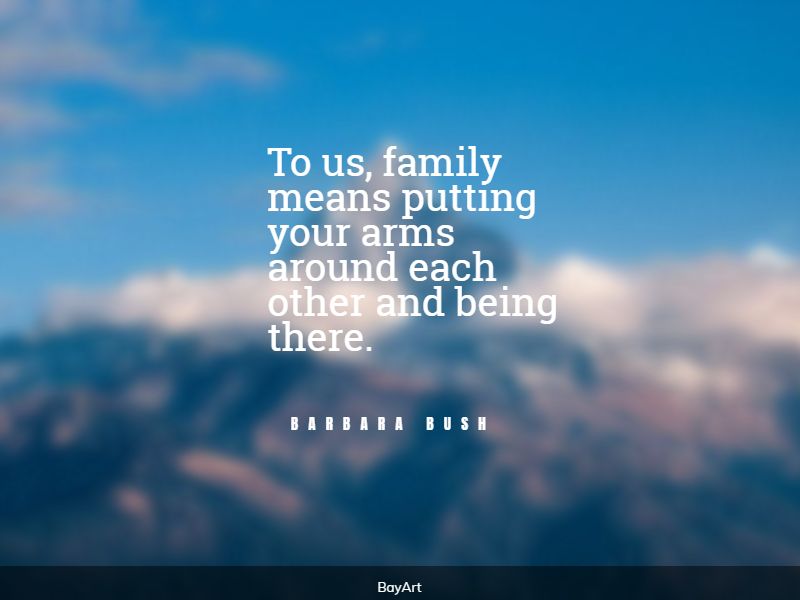 The informality of family life is a blessed condition that allows us all to become our best while looking our worst. – Marge Kennedy
I think the family is the place where the most ridiculous and least respectable things in the world go on. – Ugo Betti
If minutes were kept of a family gathering, they would show that members not present and subjects discussed were one and the same. – Robert Brault
Family is a blessing. Just keep saying that when you are irritated by something a family member says. – Marcelina Hardy
In the family sandwich, the older people and the younger ones can recognize one another as the bread. Those in the middle are, for a time, the meat. – Anna Quidlen
In a household of toddlers and pets, we discover this rule of thumb about happy families, that they are least two-thirds incontinent. – Robert Brault
Family: A social unit where the father is concerned with parking space, the children with outer space, and the mother with closet space. – Evan Esar
Being part of a family means smiling for photos. – Harry Morgan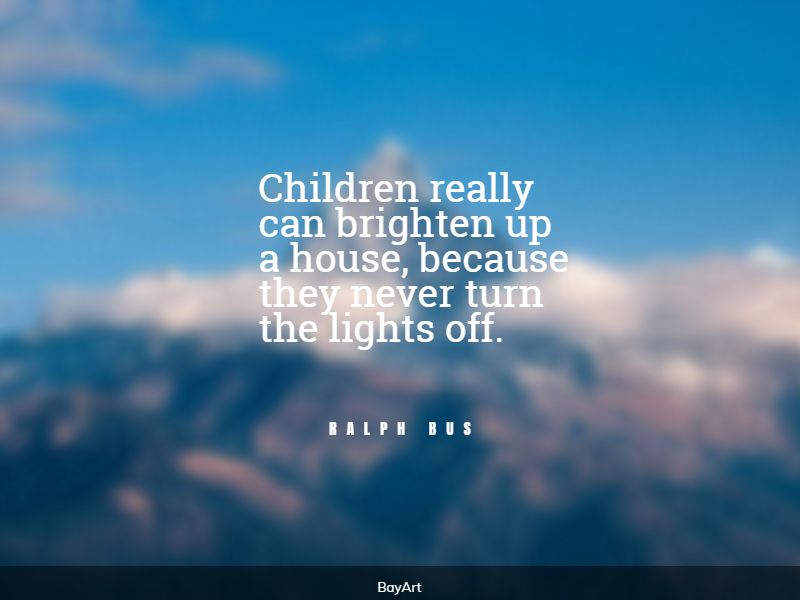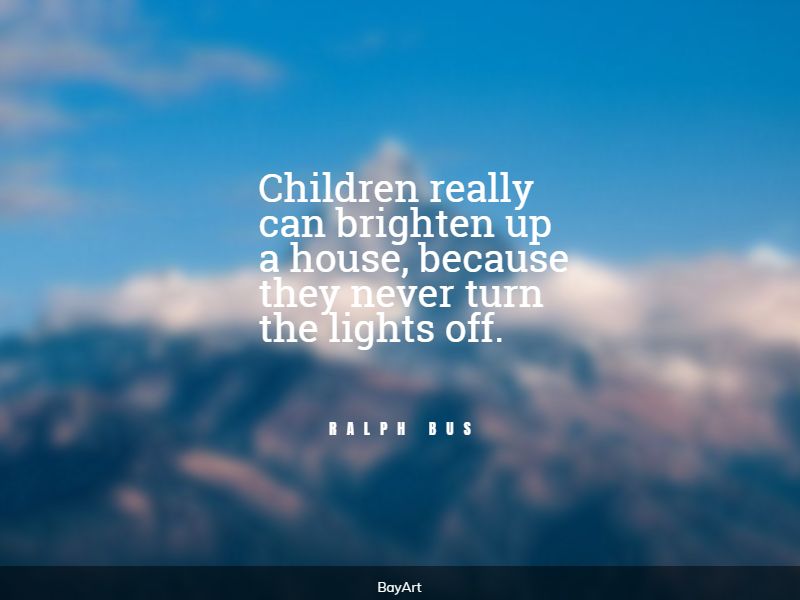 Family is not an important thing. It's everything. – Michael J. Fox
I realized my family was funny, because nobody ever wanted to leave our house. – Anthony Anderson
If you cannot get rid of the family skeleton, you may as well make it dance. – George Bernard Shaw
The great advantage of living in a large family is that early lesson of life's essential unfairness. – Nancy Mitford
In some families, please is described as the magic word. In our house, however, it was sorry. – Margaret Laurence
If you don't believe in ghosts, you've never been to a family reunion. – Ashleigh Brilliant
Family love is messy, clinging, and of an annoying and repetitive pattern, like bad wallpaper. – Friedrich Nietzsche
The memories we make with our family is everything. – Candace Cameron Bure
Family is family. – Linda Linney
For the first time ever I was taking the family on the road. We stayed with my in-laws, which on life's list of experiences ranks right below sitting in a tub full of scissors. – Jeff Foxworthy
Humans are not proud of their ancestors, and rarely invite them round to dinner. – Douglas Adams
Never let an angry sister comb your hair. – Patricia McCann
I know family comes first, but shouldn't that mean after breakfast?Jeff Lindsay
I looked up my family tree and found out I was the sap. – Rodney Dangerfield
I come from a family where gravy is considered a beverage. – Erma Bombeck
Your basic extended family today includes your ex-husband or -wife, your ex's new mate, your new mate, possibly your new mate's ex and any new mate that your new mate's ex has acquired. – Delia Ephron
The family is one of nature's masterpieces. – George Santayana
In time of test, family is best. – Burmese Proverb