Looking forward is to feel happy and excited about something that is going to happen. Profoundly inspirational looking forward quotes will challenge the way you think, and help guide you through any life experience.
If you're searching for inspirational quotes about change and brilliant quotes about the past that perfectly capture what you'd like to say or just want to feel inspired yourself, browse through an amazing collection of famous manifestation quotes, inspiring positive change quotes and famous adapt quotes.
Famous Looking Forward Quotes
The past is like an anchor you need to let go of who you were, to become who you'll be. The Millionaire Moron
You never know ahead of time what something's really going to be like. Katherine Paterson
This year more than ever it makes best sense to keep looking forward.
Self-Love: The Journey to Embrace Your Essence, Discover Intrinsic Worth, and Build Authentic Self-Esteem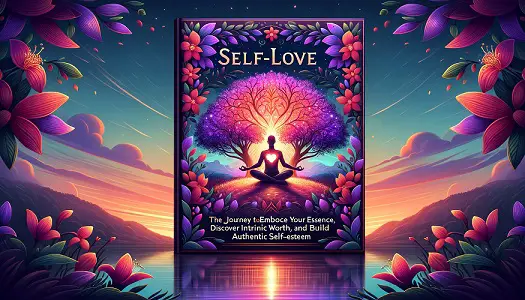 Your journey to self-discovery and enriched relationships starts here. Begin a Life-Changing Journey with this eBook to embrace your true worth and see how it reshapes every aspect of your life, from personal growth to enriching your relationships.
Get Your Copy on Amazon and Start Transforming Today!
Wise is the one who flavors the future with some salt from the past. Becoming dust is no threat to the phoenix born from the ash. Curtis Tyrone Jones
Look forward in your life and regrets are no more. Keep going with each step forward. Happiness awaits you at every step. Sandeep Ravidutt Sharma
The trouble with if only is that it doesn't change anything. It keeps the person facing the wrong way  backward instead of forward. It wastes time. In the end, if you let it become a habit, it can become a real roadblock an excuse for not trying anymore. Arthur Gordon
We would not have such dread or grief because, though we would have nothing good to look backward to, we would have our whole lives to look forward to. Derek Parfit
Where I am at, is not actually where I am at. Where I am at is merely a point on the path to where I am going. Tony Cleaver
We look forward to having them back so that we can again smell roses, taste coffee, feel the grass beneath our feet, and see each other's smiles. Silas N. Langley
Forget the past, it's gone, but glance back occasionally to remind yourself where you came from and where you are going. Chloe Thurlow
The magic of life is about looking forward, neither looking around and worrying what is about to go wrong nor having sorrows of the past. Dr. Joe G. Vethanayagam
School is the place we all have to go. There is potential. School is about the future. Looking forward to something, progression, growing, maturing. It's supposed to be safe here, but is has become the opposite. It feels like a prison. Iain Reid
Keep looking forward Fixing our eyes on Jesus, the pioneer and perfector of faith. Emma Champion
There is greatness in everyone.
Look within yourself and discover your greatness. Lailah Gifty Akita
If we are walking in the right way, looking forward will give us fresh courage.
You can never really know where exactly people are looking at! At the place they are staring at? Or at their past? Or at their future? Mehmet Murat ildan
When we feel we are lost, humility enables us to learn from the situation that we are in and to move forward. Dr. Joe G. Vethanayagam
The past is to be learned from but not lived in. We look back to claim the embers from glowing experiences but not the ashes. And when we have learned what we need to learn and have brought with us the best that we have experienced, then we look ahead and remember that faith is always pointed toward the future. Jeffrey R. Holland
The more pleasures we can look forward to, the more pleasures we will experience. Rabbi Yitz Wyne
Self-Love: The Journey to Embrace Your Essence, Discover Intrinsic Worth, and Build Authentic Self-Esteem
Unlock Your Full Potential with Self-Love! Dive into this e-book and learn how to cultivate a deep, nurturing love for yourself that radiates outwards, improving your connections with others and bringing joy and fulfillment to your life.
Find Your Path to Self-Love on Amazon Today!
Our pasts often set our circumstances. Katherine Russell
So I look forward to the greater understanding, the breadth of perspective, the scope of time, the lightness of psychological burdens that will come in my last years. James David Audlin
Look at your neck turning radius. Its designed to look 180 deg forward side only. Looking back slows you down. Always look forward in life. Manoj Arora
We begin by moving forward, looking clearly and bravely in the direction we're headed. Maria Quintero Conk
For all those moments in your life when you absolutely think you can't think again. Scott Schafer
We can count on God's Word to help us keep looking forward and looking up. Robert L. Thompson
Founders never leave our memories for they leave indelible footprints on our minds. They give us the reasons to look back and ponder. They give us the reasons to look forward with the hope and aspirations to beating their footprints of distinctiveness. Their mistakes are our lessons and the reasons to reason. Ernest Agyemang Yeboah
Don't dwell on it honey, what's done is done, you have to keep looking forward. Sarah Bartrum
Don't fret. We all experience it. We must. For despite our humanity love is the only way we can be like gods. It is in love that we glimpse heaven during our lifetime and have proof that there's something worth looking forward to in the end. Felix Alexander
I must face the situation in front of me and keep looking forward. This has not been easy and there are times when I have not handled things gracefully. Stacey Badger
Think of the fears, hit 3rd gear no point in looking back in the rear view mirror. Matthew Donnelly

If you want to steer your organization down the road to change, you have to keep looking forward, through the windshield. By the time opportunities appear in the rear view mirror, it's too late to take advantage of them. Todd Whitaker
We are insulting God by constantly depending and looking forward for miracles. Sunday Adelaja
Don't look back; instead keep looking forward. Get ready for the new thing God wants to do in your life. Your destiny is not tied to the people who walk away from you. Joel Osteen
Believe you can get what you want and define what you want in such a way that you begin to visualize it as though it is a memory and not a dream. Germany Kent
Don't look back, keep looking forward and maintain the goals you have set for yourself. Michael Bradshaw
I guess everyone gets more attractive as your eyesight decreases with age. That's something to look forward to until you can't see anymore. Stewart Stafford
Self-Love: The Journey to Embrace Your Essence, Discover Intrinsic Worth, and Build Authentic Self-Esteem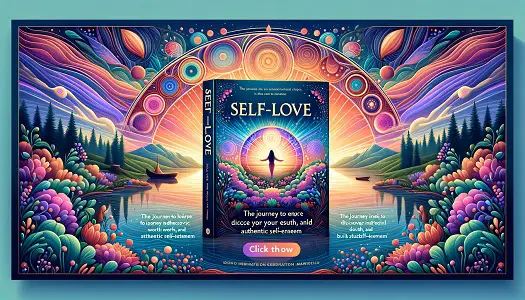 Elevate Your Relationships by Starting Within! Learn how a journey of self-love can lead to more meaningful, authentic connections. This e-book is your guide to developing a compassionate and fulfilling relationship with yourself.
Embark on Your Journey of Self-Love - Available on Amazon Now!
That means when somebody who is pulling you down chooses to leave, you may not realize it, but that person just did you a great favor. Don't look back; instead keep looking forward. Get ready for the new thing God wants to do in your life. Joel Osteen
Looking forward to things is half the pleasure of them. L.M. Montgomery
Just keep looking forward to all those dreams we had about us together. Maybe this little separation will only bring us closer together. Ellen Anderson
We look at the coming of a new beginning like we look at the coming of babies we never considered aborting. Hopeful.  Darnell Lamont Walker
No matter how frustrating the present or uncertain the future, keep looking forward. That is where God is calling us. Growth is forward. William D. Watley
Change is good, especially when you are happy.  Irfa Rahat
Keep looking forward. Keep forgiving and asking for forgiveness. David and Claudia Arp
If you look at the things behind, you'll trip over the present and not get to your future. Don Harpell
Thee must always look forward to something nice, dearie. It's no use fretting over troubles; it won't mend them one bit. Wilhelmina Martha James
I am looking forward to, springing into April. Charmaine J. Forde
I always look forward to wonderful spring, to the sunshine and warmth that I know it will bring. And the robins and tulips and buds on the trees. G.E. Shuman
Life moves forward. The old leaves wither, die and fall away, and the new growth extends forward into the light. Bryant McGill
Look forward in your life and regrets are no more. Keep going with each step forward. Happiness awaits you at every step. Sandeep Ravidutt Sharma
Don't look at the present storm, but look to the Son coming. Anthony Liccione