Reflection is the image of something in a mirror or on any reflective surface. Profoundly inspirational self reflection quotes will challenge the way you think, change the way you live and transform your whole life.
If you're searching for simple happy quotes and top thank you quotes that perfectly capture what you'd like to say or just want to feel inspired yourself, browse through an amazing collection of encouraging self respect quotes, famous guidance quotes and powerful heartwarming quotes.
Famous Self Reflection Quotes
Your soul needs time for solitude and self-reflection. In order to love lead, heal and create you must nourish yourself first. — Linda Joy
Self-reflection is a humbling process. It's essential to find out why you think, say, and do certain things…. then better yourself. — Sonya Teclai
By knowing you are you, you will accept yourself more and know your strengths and your weaknesses.
Being an actor requires a lot of self-analysis and reflection. The better you know who you are, the better you are at becoming another person. — Mia Goth
Positive self-reflection is a balance of who you see yourself as now and who you see beyond right now. You blend who you are with who you want to be… with love. Always love.
Gratitude unlocks the fullness of life. It turns what we have into enough, and more. It turns denial into acceptance, chaos to order, confusion to clarity. It can turn a meal into a feast, a house into a home, a stranger into a friend. Gratitude makes sense of our past, brings peace for today and creates a vision for tomorrow. — Melody Beattie
I like solitude. It is when you truly hear and speak your natural, unadulterated mind, and outcomes your most stupid self as well as your most intelligent self. It is when you realize who you are and the extents of the good and the evils which you are capable of. — Criss Jami
We should not become so ashamed of the disappointments and travesties of democracy that we become ashamed of the idea itself. It is the outer reflection of our self-acceptance. — Marilyn Ferguson
The real man smiles in trouble, gathers strength from distress, and grows brave by reflection. — Thomas Paine
We experience happiness as a series of pleasing moments. They come and go like clouds, unpredictable, fleeting, and without responsibility to our desires. Through honest self-work, reflection, and meditation, we begin to string more of these moments together, creating a web-like design of happiness that drapes around our lives. — Tara Stiles
Honest self-understanding liberates us from our stuck emotions. — C Terry Warner
Knowledge of the self is the mother of all knowledge. So it is incumbent on me to know myself, to know it completely. — Kahlil Gibran
I think psychology and self-reflection is one of the major catastrophes of the twentieth century. — Werner Herzog
If you always do what you've always done, you'll always be where you've always been. — T.D. Jakes
Difficulty creates the opportunity for self-reflection and compassion. — Suzan-Lori Parks
The feeling of being 'offended' is a warning indicator that is showing you where to look within yourself for unresolved issues. — Bryant McGill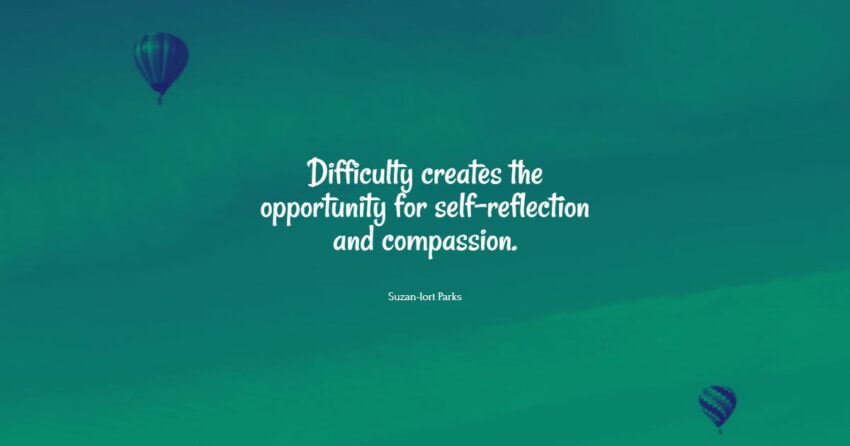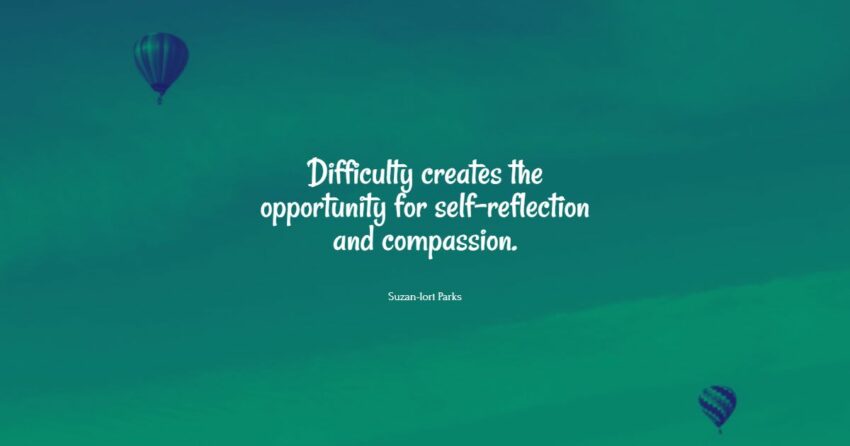 We face a conflict between civilisation and culture, which used to be on the same side. Civilisation means rational reflection, material wellbeing, individual autonomy and ironic self-doubt; culture means a form of life that is customary, collective, passionate, spontaneous, unreflective and irrational. — Terry Eagleton
Inner Self-Reflection Quotes
Your self-esteem won't come from body parts. You need to step away from the mirror every once in a while, and look for another reflection, like the one in the eyes of the people who love you and admire you. — Stacy London
I think a lot of self-identity and inner-personal development is hampered by consumerism and capitalism because we see ourselves as a reflection of the TV, rather than as a reflection of the people who are around us, truly. — Aloe Blacc
Democracy as a promise means that society can never be just enough and that the self-reflection and struggles that enable all members of the community to participate in the decisions and institutions that shape their lives must be continually debated, safeguarded, and preserved at all costs. — Henry Giroux
Solange's new album, 'A Seat at the Table', is so many things at once: an antidote to hate, a celebration of blackness, an expression of the right to feel it all. After a move to Louisiana and period of self-reflection, the artist joined forces with a range of collaborators to put her new discoveries to music. — Tavi Gevinson
When you hit 30, it's that time of self-reflection. Some people are a success. Some people feel like they haven't achieved what they wanted to. Some people are married, some have kids, some are still single. — Hayden Schlossberg
Knowing yourself is the beginning of all wisdom. — Aristotle
The sometimes-tough love of the Christian faith of my childhood demanded a certain amount of self-reflection and, occasionally, self-criticism. — J. D. Vance
The overall concept of 'Only You' is a reflection on the illusion of love, how we confront, understand and manifest our self identities within relationships. — Jihae
Reflection… Looking back so the view looking forward is clearer. — Unknown
Today self-consciousness no longer means anything but reflection on the ego as embarrassment, as realization of impotence: knowing that one is nothing. — Theodor W. Adorno
Money can be a reflection of our perceptions of power, self-esteem, personal history, fears, and happiness. — Mary Pilon
Women need real moments of solitude and self-reflection to balance out how much of ourselves we give away. — Barbara De Angelis
I begin each day with prayer and meditation. Throughout the day, I use affirmations and positive intentions to move through blocks, and each evening, I close the day with self-reflection and an inventory of my growth throughout the day. — Gabrielle Bernstein
To most people, paranoia carries a negative connotation. I believe it is one of the most valuable attributes a leader can have. It is about self-reflection and having the courage, humility, and discipline to constantly ask uncomfortable questions that can potentially poke holes in your strategy and challenge your conventional thinking. — Dinesh Paliwal
Importance Of Self-Reflection Quotes
Without reflection, we go blindly on our way, creating more unintended consequences, and failing to achieve anything useful. — Margaret J. Wheatley
I have never known a really chic woman whose appearance was not, in large part, an outward reflection of her inner self. — Mainbocher
Self-reflection entails asking yourself questions about your values, assessing your strengths and failures, thinking about your perceptions and interactions with others, and imagining where you want to take your life in the future. — Robert L. Rosen
For me, I had to overcome shyness to be an actor. But as a director, you lose your subjectivity, your self-consciousness. And instead of just your role, it's the life of the whole play that becomes a reflection of you. — Gene Saks
But when one believes that you've been appointed by God for a particular mission in history, you have to be very careful about that, how you speak about that. Where is the self-reflection in that? Where is the humility in that? — Jim Wallis
Great leaders develop through a never-ending process of self-study, self-reflection, education, training, and experience. — Tony Buon
The problem with writing a monthly book is that you're going through your work like a man running for a bus, red-faced and out of breath. There isn't time for reflection or critical self-examination. — J. Michael Straczynski
Many scientists think that philosophy has no place, so for me it's a sad time because the role of reflection, contemplation, meditation, self inquiry, insight, intuition, imagination, creativity, free will, is in a way not given any importance, which is the domain of philosophers. — Deepak Chopra
Knowing your own darkness is the best method for dealing with the darkness of other people. — Carl Jung
Americans are notoriously ill-equipped for self-reflection. We're usually a very boisterous, outward-moving bunch of people, but we don't understand that much about ourselves or how other people perceive us. — Mark Frost
Self-reflection is so healthy. Journaling works for me – when I record the details of what I'm going through, whether it's a relationship issue or negative thoughts, I can look back and see how far I've come. It makes me proud to see my progress and how I got through a bad situation. — Kelly Rowland
If I could get better on the field, I could get better in my interviews. I took that approach: if there's something I'm deficient in, whether it be in relationships, whether it be talking to people, just that self-reflection to seek people out who can help me. — Zach Ertz
Self-reflection is necessary to dig beneath our own layers and visit the inner crevices of our heart and mind to develop an understanding of life. — Unknown
The First Amendment is the First Amendment for a reason – our most cherished right. But it often creates muddy and uncomfortable situations, ones that are the source of great drama and national self-reflection. — Rod Lurie
Don't become too preoccupied with what is happening around you. Pay more attention to what is going on within you. — Mary-Frances Winters
A strange thing happens when Spielberg discusses his own work. His degree of self-criticism seems a direct reflection of each film's box-office performance. You will not catch him complaining that the audience 'didn't get' a film; if it didn't do well, it generally didn't deserve to. — Stephen J. Dubner
Our self-image, strongly held, essentially determines what we become. — Maxwell Martz